Text description provided by the architects. This brick home has been designed for the cohabitation of several generations on a close-knit Indian family. The main entrance of the house arrives at an interior courtyard, offering light and ventilation in the heart of the home. The courtyard is richly patterned in brick, playing with dramatic shadows from the opening to the sky.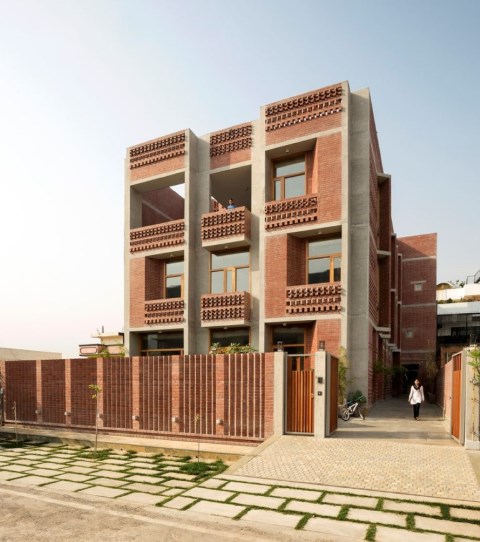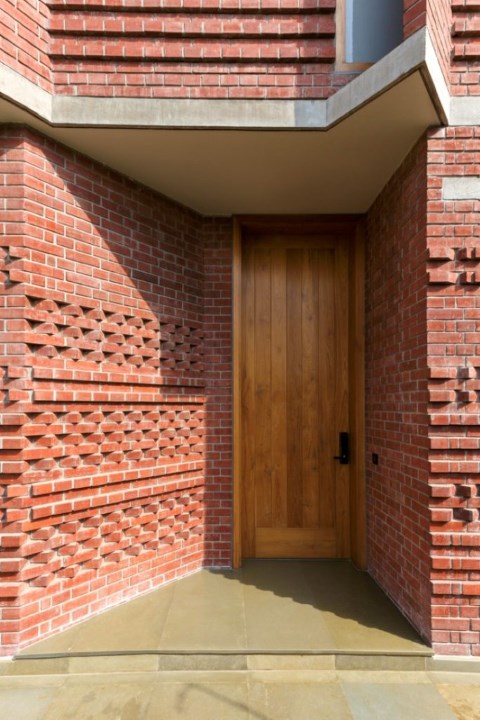 &nbsp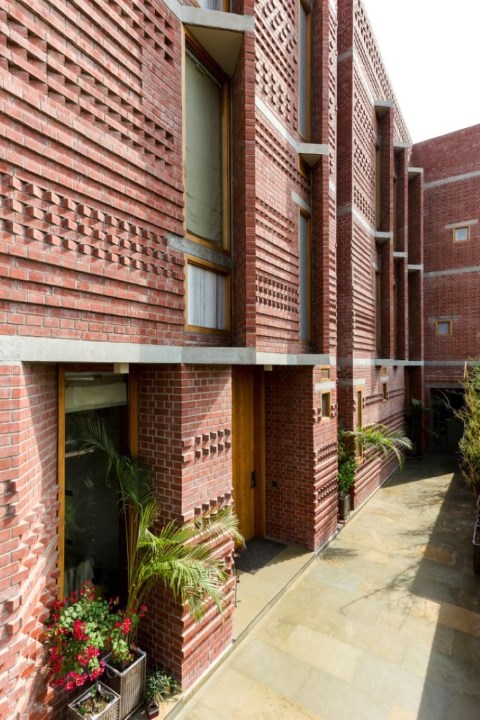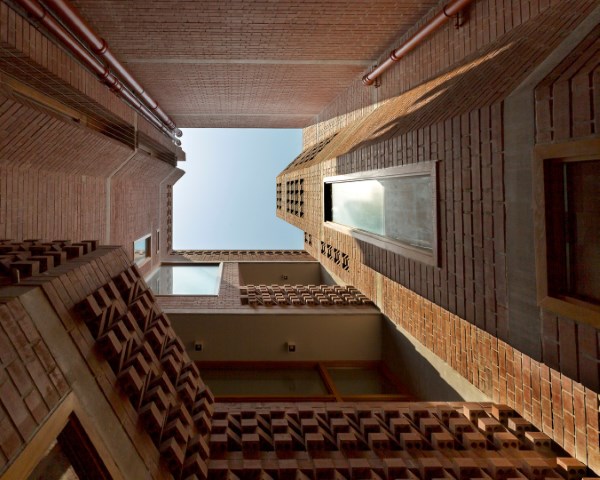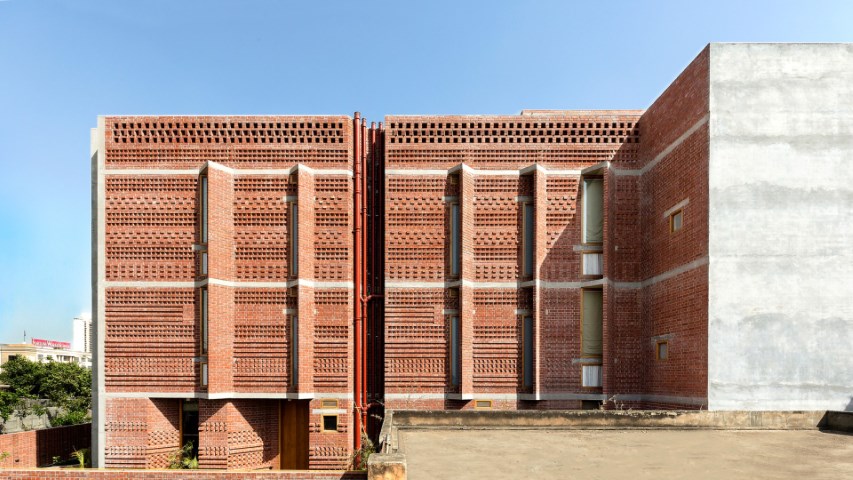 The central 'street' axis of the brick home leads to the main staircase; this gallery of circulation is lined with load-bearing brick masonry walls and punctuated with openings to the main rooms. The interior floors are a mosaic of the Indian Dungri white marble, a cool and bright counterpart to the rich earthen hue of the bricks.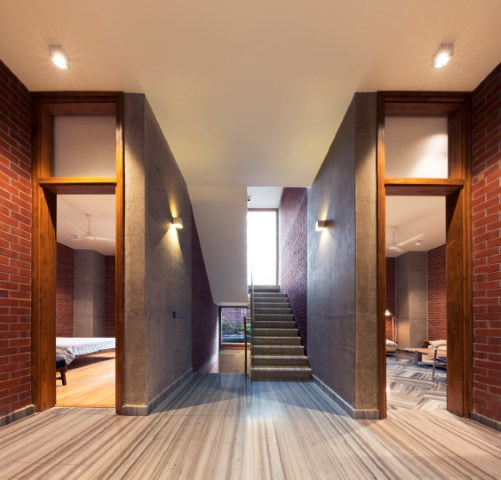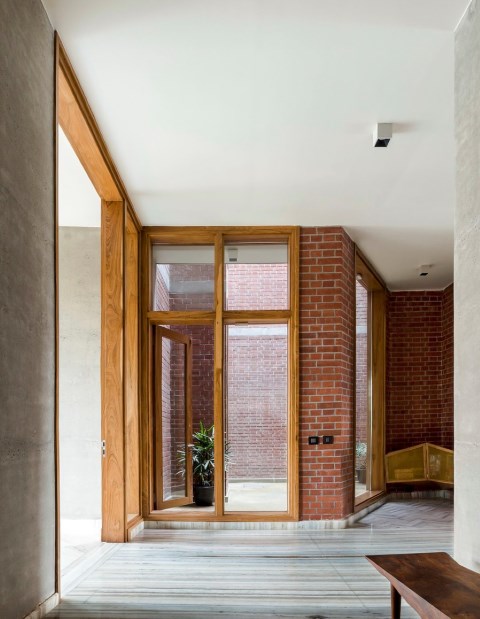 The exterior of the brick home – a simple play on weaving the bricks as a kinetic element – offers a tough skin to the heat and dust of the site. The house is presented in as logic – embodying a truth of the context, it's material culture; and as canvas, recording the light and circumstance of the setting.