Ingenious space planning and energetic colour palette complete the look of this residence located in Mumbai. Seamlessly executed and beautifully crafted by The 7th Corner Interior, the design style reflects Classic Modernism, blending clean lines with traditional twist in this family home! We believe that good design is not beautiful but functional as well as durable. We served our client bespoke designs to meet the needs of a growing family, using our expertise to select materials and finishes that will stand up to the demand of our client's daily life!
Blending Clean Lines With Traditional Twist In This Family Home | The 7th Corner Interior
visit : The 7th Corner Interior
Through colour, you can create a design that has a visual impact on human mood and feelings in a particular space! While designing we have used neutral colour tones like Gray, Pale Pink and Beige for the bedroom which create a relaxing and restful space. Whereas on the other side, warm colours representing luxury, comfort and invigorating brightness to the room!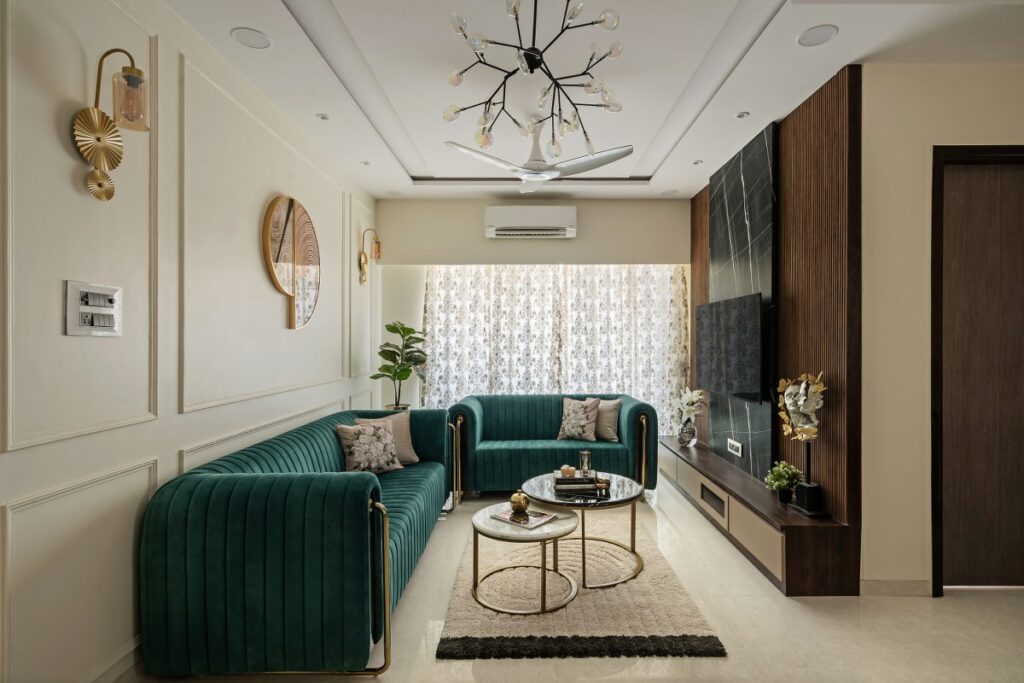 A tropical pattern on entrance wall in the foyer area is a great way to welcome your guests and also create the "WOW" drama! Molding adds a unique structural personality to any space. Molding behind the sofa with the combination of abstract wall art and wall washer light adds a touch of sophistication and enhances the visual appeal of the space! Inside the glamorous living room, velvet tufted sofa, statement artwork, marble surface and metallic fittings give a look reminiscent of old Hollywood glamour and take inspiration from Classy design style.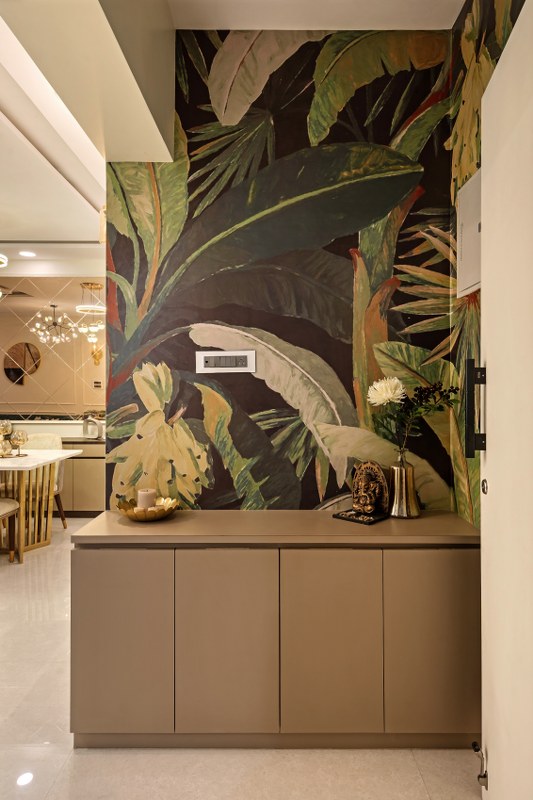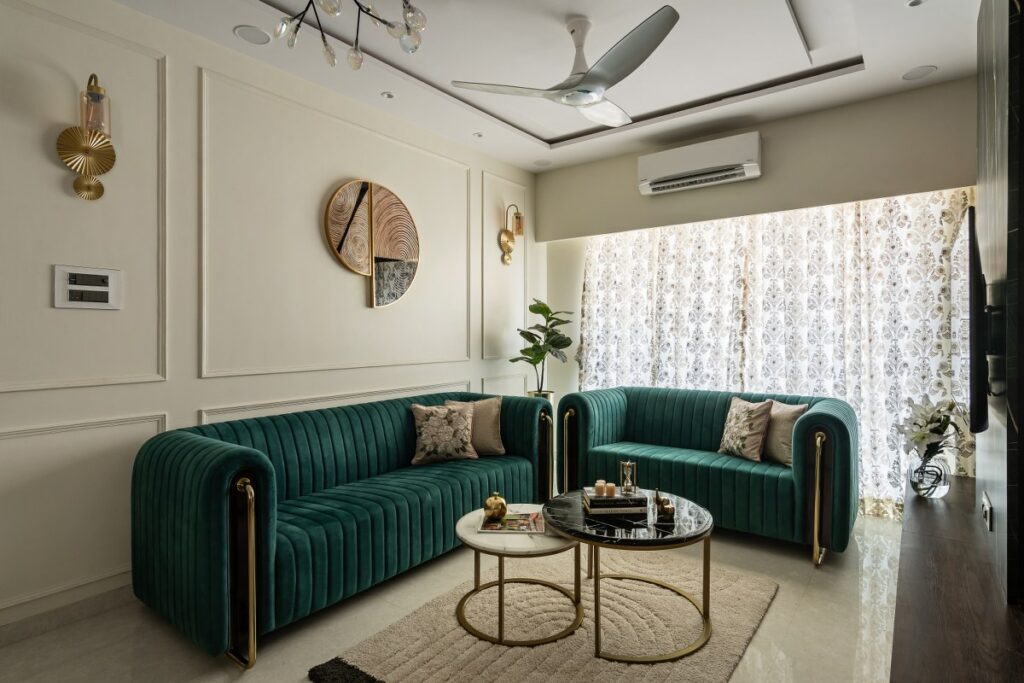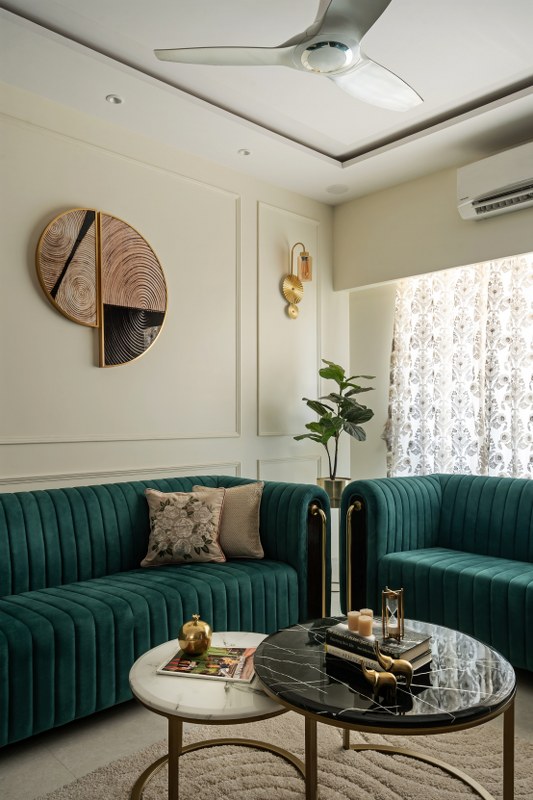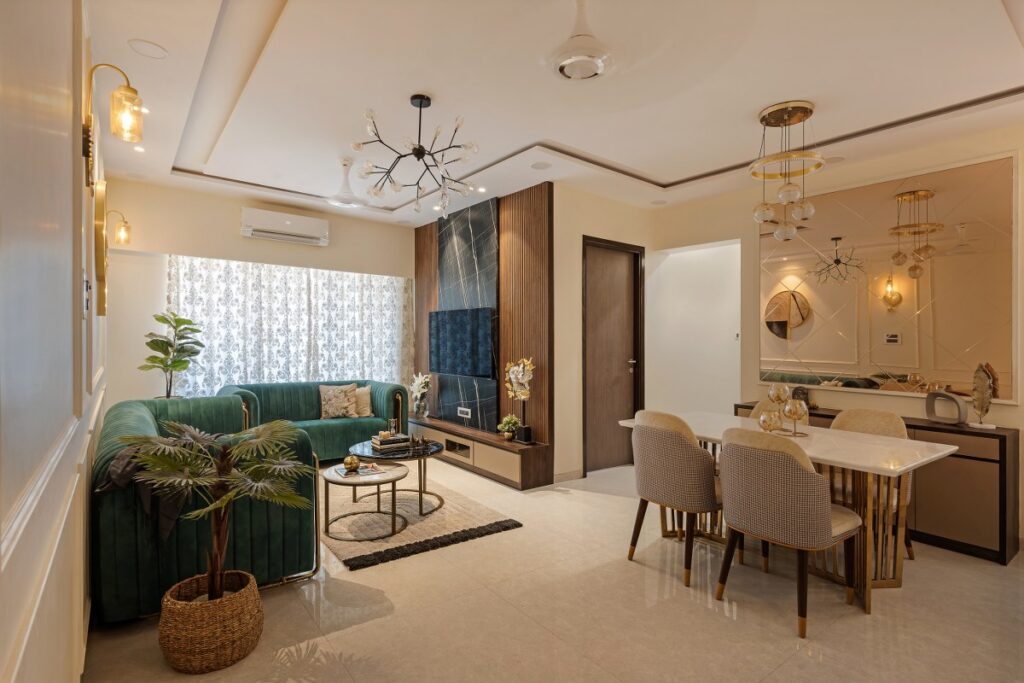 In dining space, a customized marble top table is definitely one of the highlights, which is mounted on golden metallic legs. The wall behind the dining area is mirrored adding another luxurious looking element and at the same time, expanding the view of space!
Kitchen with white marble top and blue colour under counter storage with customized metallic handles, along with marble looking dado backsplash give timeless look and also give the space sophisticated style without being fussy.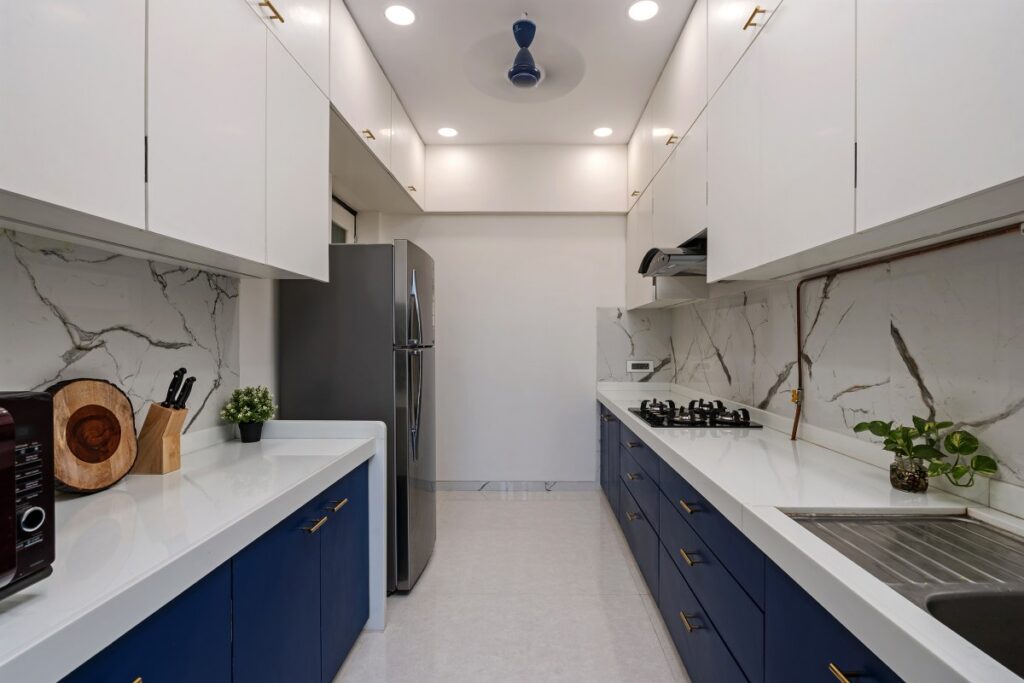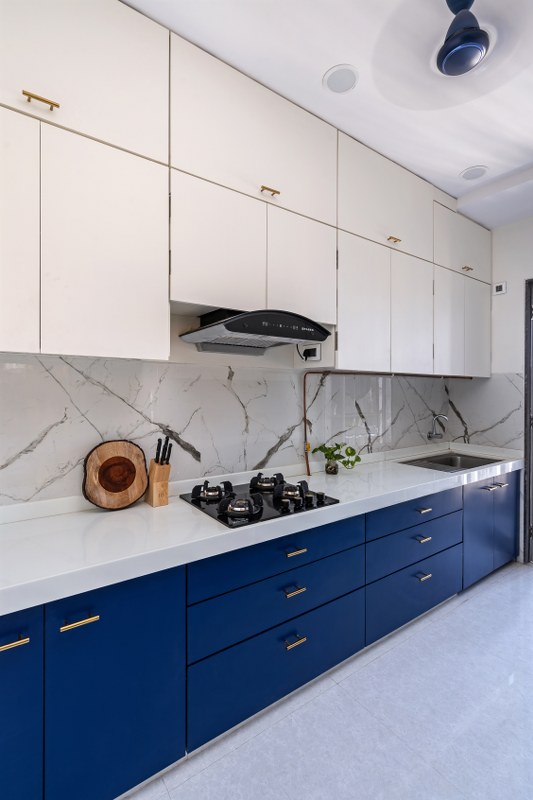 The simple addition of wallpaper can be the one thing that takes your bedroom from average to extraordinary. Pastel Pink is the New Neutral, as it's alluring and pleasing to the eye. Tufted headboard in pink colour against the accent wall along with pendant light of the bedroom, make it look inviting and stylish. Using a simple colour pallet, clean lines and mixtures of material can create a space filled with peace and simplicity!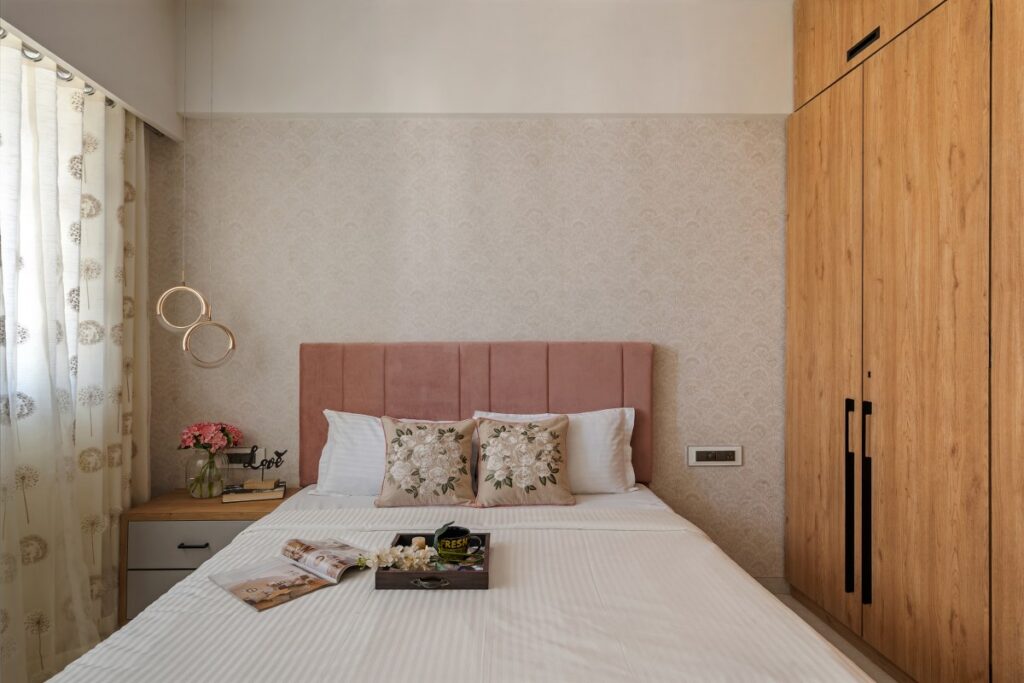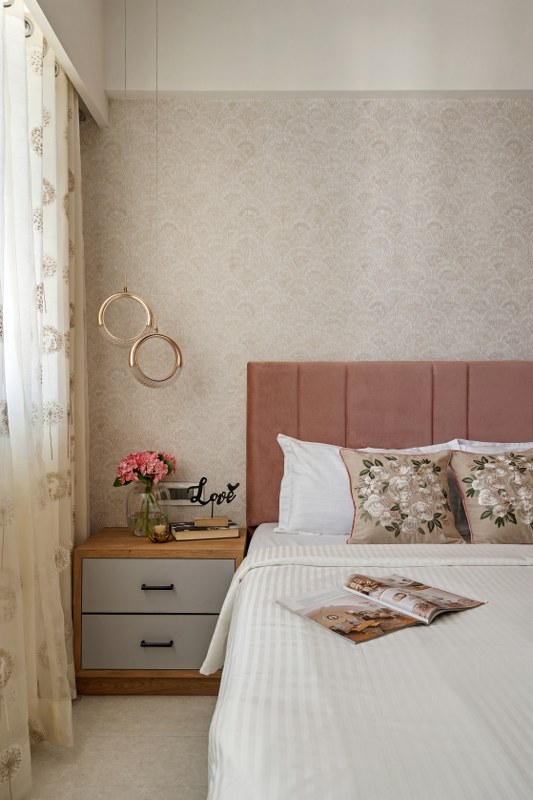 This Master bedroom should not only exude elegance but create an opulent ambiance. The Grey upholstered bed against molding on wall, the metallic wall washer and art work just steal the show! Metallic handles of side table matches with the custom made wardrobe and concealed golden handle. Overall this bedroom look extravagant, elegant and yet comfortable.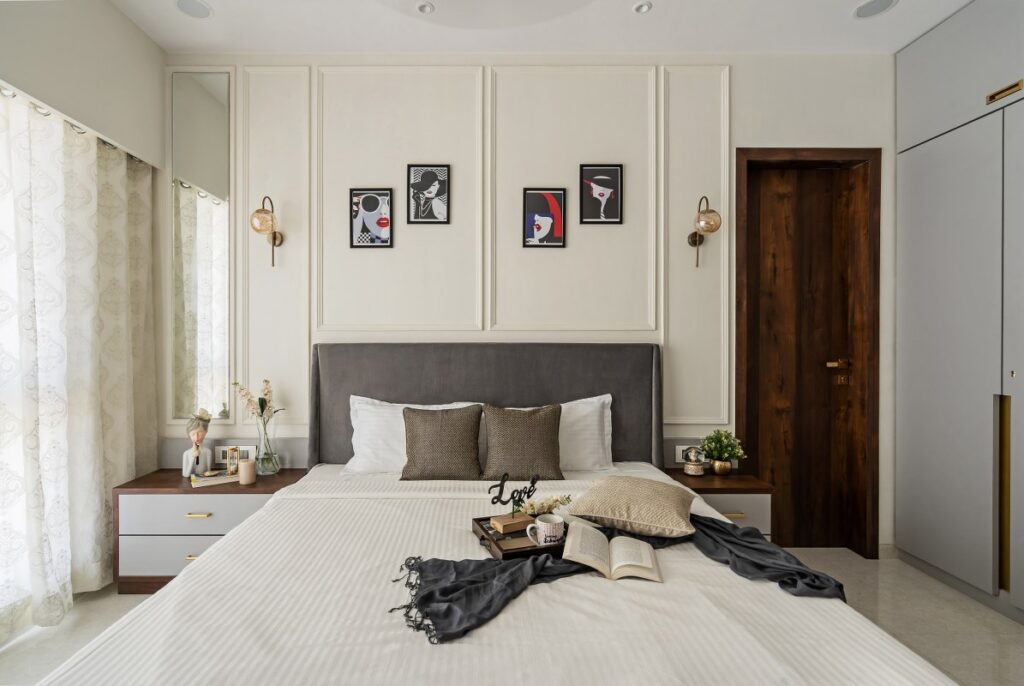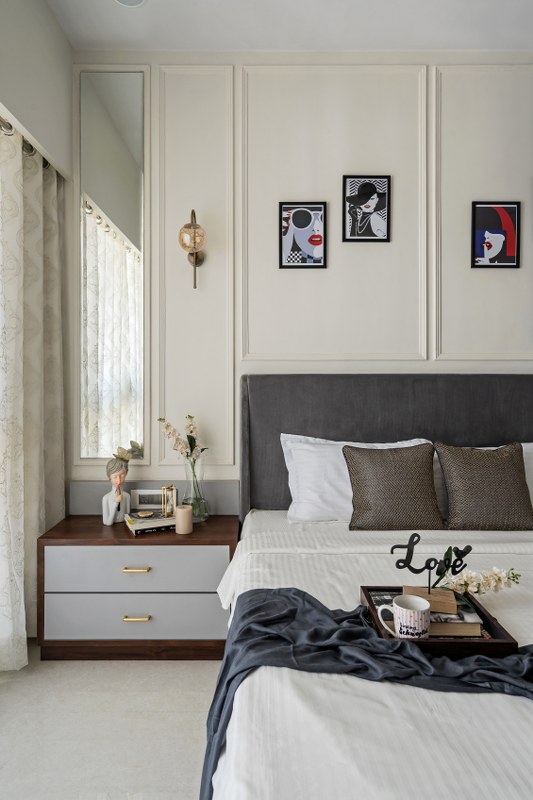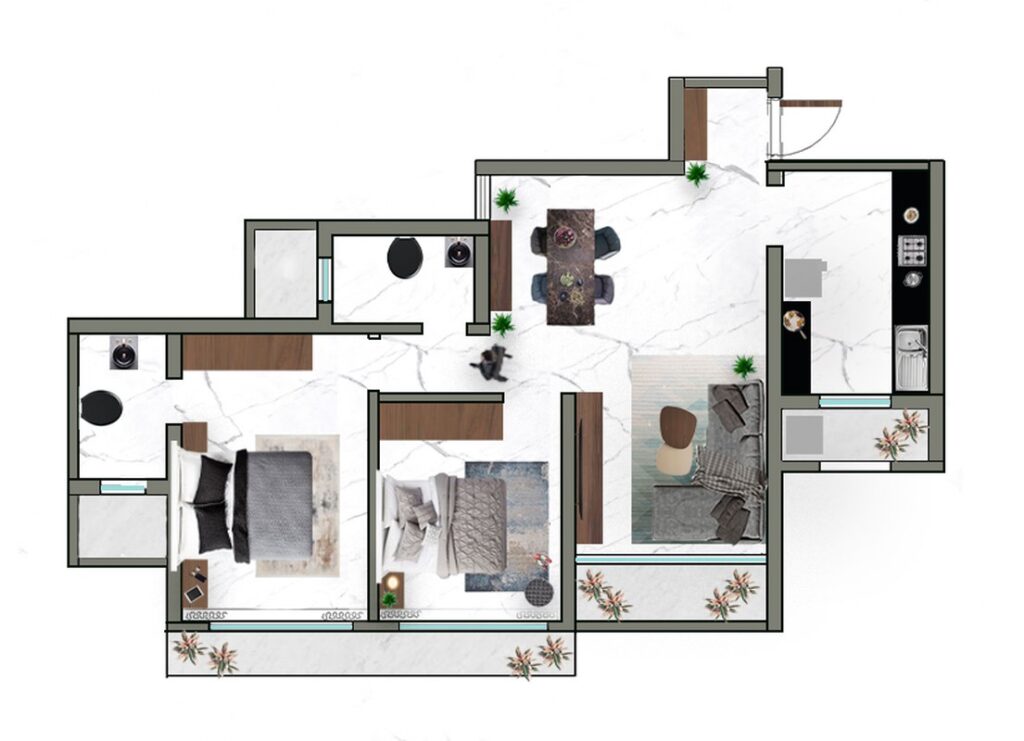 FACT FILE
Designed by : The 7th Corner Interior
Project Type : Residential
Project Name : Luxury On Budget
Location : Mumbai
Year Built : 2022
Duration of project : 3 Months
Project Size : 900 sq .ft
Principal designer : Neha Vaidya Dhuri & Nikhil Dhuri
Photograph Courtesy : BIZOU
Products / Materials / Vendors : Lighting – Syska Lights / Sanitaryware – Kohlar and Jagquar / Paint –Asian Paints / Wallpaper – Customised / Hardware – Haffle and Hettich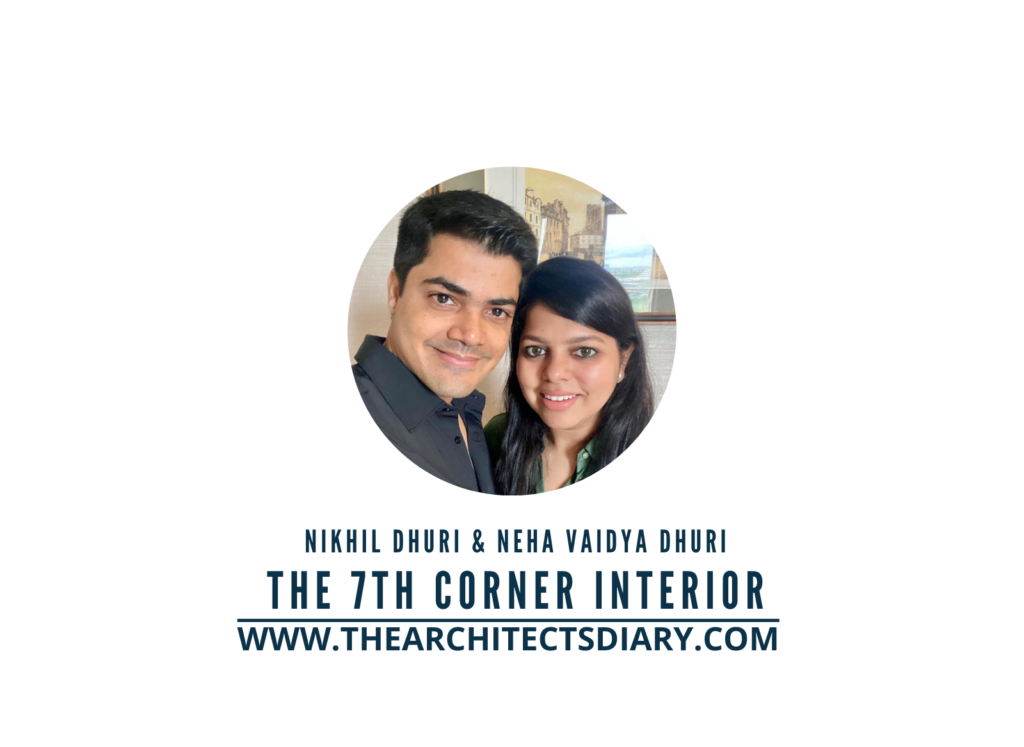 Firm's Website Link : The 7th Corner Interior
Firm's Instagram Link : The 7th Corner Interior
Firm's Facebook Link : The 7th Corner Interior
For Similar Project>>> APARTMENT INTERIOR INSPIRED BY TRADITIONAL ART-DECO WITH MODERN ELEMENTS