&nbsp
Dining rooms can be among the most underused spaces in our homes. Instead of their original purpose, they're often used as a place to dump mail, laundry and paperwork. Entertain friends and family in a beautiful space that you feel confident they will love and feel comfortable in. Refresh your dining space with modern dining chairs for a fantastic new style with minimal effort. Most people are so engrossed in planning the interiors of their bedrooms and drawing room that they forget one internal space that is easy to design and decorate. That room is your dining room. You might be unaware of the fact that in most houses, the dining room is the most frequented space owing to its central location in the house. It serves as a multipurpose room in many houses. Hence, the dining room is one important space to consider when it comes to home decoration. It will certainly enhance the beauty of entire house adding a pinch of spectacularly to it.Today you have numerous options to choose a right décor for your dining room that includes furniture, artwork, lighting, accessories, crockery, etc. Here we take a look at some dining room décor ideas that will definitely impress your guests.
The primary décor should be your top most priority when you think of revamping the dining room. The primary décor usually consists of the choice of impressive pieces of furniture and choice of wall colours that complement it. The furniture you choose should be the artistic blend of contemporary elegance and comfort. The shape and size of your dining room plays a vital role in influencing your dining room décor ideas. You can pick a design of your choice keeping in mind the dimensions of your dining room. This will help you design aesthetically impressive primary décor.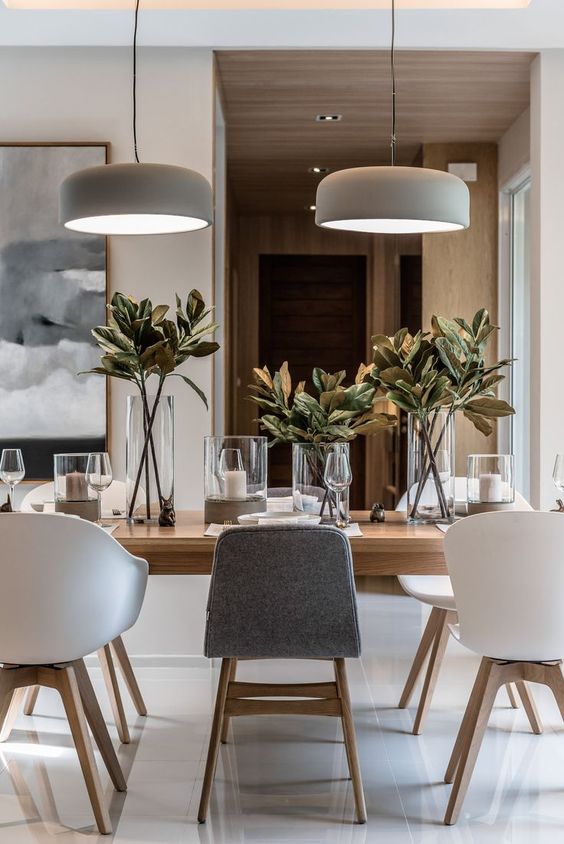 The choice of crockery, silverware and table accessories can redefine the look of your dining room. Aesthetically good tableware can creatively transform the dull looking space into an impressive area. All you need to do is carefully choose some lively accessories.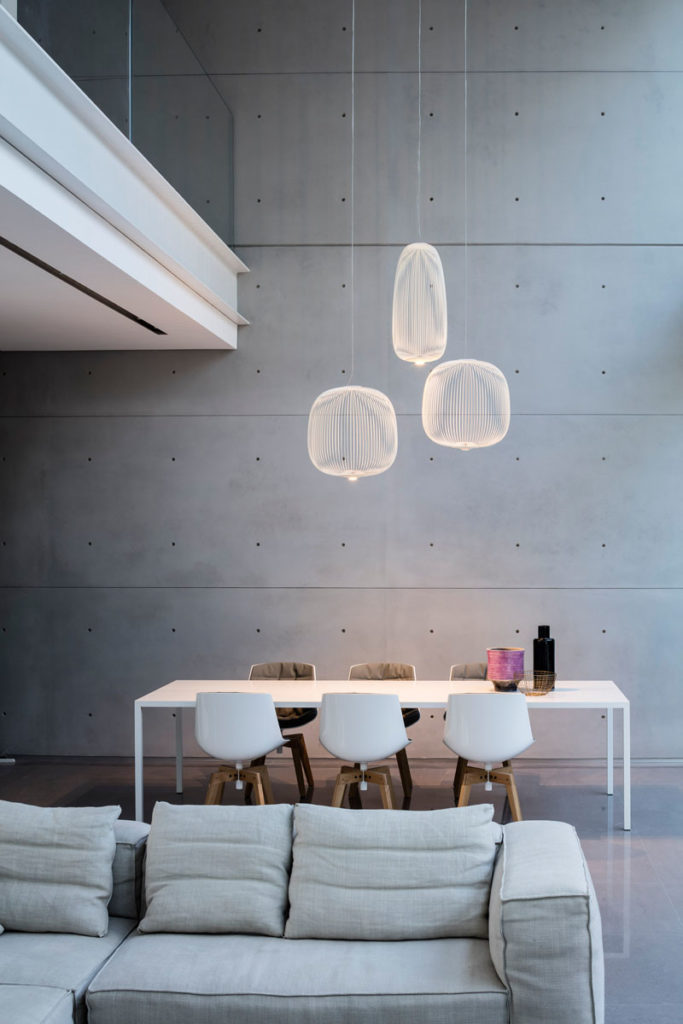 A good choice of lighting is very essential for a lively dining room. Thinking about dining room décor ideas, people usually prioritise the furniture and tend to ignore the importance of smart and stylish illumination. Good lighting is the key to elegance as it evokes dull and uninviting ambience and makes it bright. Lighting solutions are available in numerous shapes and sizes these days and with increasing variety, it becomes difficult to choose the perfect lighting for your dining space. Hence,one should make sure that you analyse the dimensions of the room and match up the lightning in such a way that it ignites the room well and compliments the look and feel of the primary décor and the tableware.
These basic things will make sure that your dining room is full of elegance. The most important thing to be considered is the size and dimensions of your dining room and plan the furniture, accessories, paint, etc. accordingly. You can always look up to modern design trends for inspiration or reach out to a designer for best ideas.