Solving what to do with old furniture can be a challenge, whether you're simply restyling your home or you're moving.
If you're moving, chances are good that your new apartment will have a different layout and size. That means that some of your existing furniture will have to go through one form or another.
Most people find the furniture removal process very difficult. Even under the best of conditions, they find it mentally, physically, and even emotionally demanding.
Furniture is big, and sometimes it just doesn't make sense to move it. Getting rid of furniture, especially bulky items, can be a real hassle. Furniture can be very heavy and hard to carry, the heavier the furniture, the more likely you are to get injured.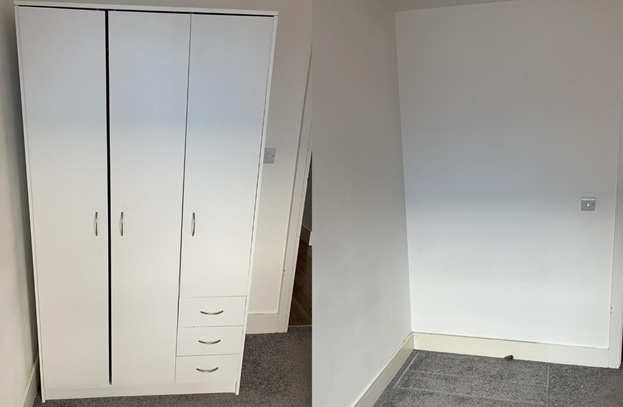 And the worst thing is, most people don't have a truck to fit their furniture.
Here are some furniture disposal methods that might work for you:
Sell
If your furniture is clean and in good condition, you can sell it to your friends or family or contacting a local resale shop to sell it. Or you can try advertising with an online service.
This is also an opportunity for you. If you can find someone to buy your used furniture, you get rid of it and at the same time, you can make some money.
Donate
If your furniture is in good shape but you can't sell it, you can donate it. Donating furniture can make a huge change for someone in need.
Many charities are willing to take used furniture.
Also, you can always try to give it away as a gift to your friends and relatives. If you do find friends or family who want your furniture, they'll help to get a truck move it to their house.
Throw It in the Trash for Curbside Pickup
It is often hard to know what your friendly neighborhood trash collectors will and will not take. Therefore, you should call ahead and find out what your trash collectors will pick up before putting furniture out at the curb. What you don't want to do is transport everything back into the house or let it sit out front for weeks collecting dust and letting the old items create ground pollution.
Usually, people will likely see your furniture outside and pick it up before the trash collectors. Leaving unwanted furniture outside your house is another way to get rid of it.
Hire a professional furniture removal service
There might be a lot of options for disposing of your furniture but there is a final way that you should consider.
Hiring some pros will take your old furniture and other items, and dispose of them in a proper way and eco-friendly manner.
When you hire a furniture removal company, your furniture problems are over. They will come and dispose of your furniture efficiently. There is no need to spend time figuring out rules and policies and trying to sell them.
They'll come to your home and remove the items for you, which means saving time, effort, and no heavy lifting.