The cold breeze in the air indicates that the Christmas season is almost here. Christmas is the time where families come together and celebrate the birth of Jesus Christ. Christmas is much awaited by everyone all over the world because it's one of the holiday's families that come together no matter where they are in the world.
Top Picks For You This Christmas 2021
Don't let your home look gloomy and boring this Christmas, buy your favorite products from Ashley Furniture and change the look of your home completely from top to bottom. To give some assistance in choosing the perfect product for your home this Christmas I have listed down several products that are the fanciest and eye-catching products you can find on the market this Christmas.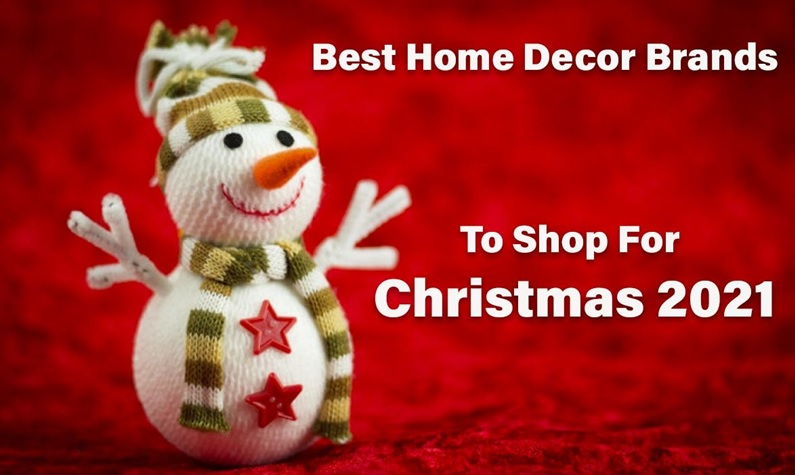 Get In That Christmas Mood with Ashley Furniture
The best part of Ashley furniture and also the reason it is a people's favorite is that they always keep on updating their designs according to the latest trends and consumer tastes. If you want to buy the perfect Christmas tree for your home, you won't find a better option than the White Pine Snowy Artificial Christmas Tree on the Ashley Furniture website.
The tree is the best on the market because of the extra features it comes with. It has a full metal body but still will look like the real thing, with the tree you can have multi-color led lights that give it a very unique look and you won't find the same quality and design on the market.

&nbsp
The white color on the leaves is so real that it will give you the look as if it is covered with the fresh snow of the season giving it a very natural look. It is 7.5 ft. tall which means that it is HUGE but don't worry it will definitely fit in your lounge or living room area. With this tree, your living room will definitely stand out and will give your living room a very alluring look.
It is also the perfect time to get the advantage of the Ashley Furniture military discount, as they bring you a huge variety of its discount coupons on a variety of products that are listed on their website. Don't keep the same boring look of your home this Christmas, style your home according to what you deem the best.
Stand Out With Havenly
If you haven't heard about Havenly it's time you should, they are also one of the leading home décor retailers around the world which provide the fanciest and modern designs to their customers. To give you some insight about Havnely, it is a Denver based startup that connects consumers to different professional interior designers. Now you tell me why you won't like to get your home redesigned by a professional interior designer.
Change the look of your home with the cutest pillow covers I ever came across on the internet which are Havenly's Christmas Pillow Covers which come in a set of 4. They are the best covers you can find not saying, by the way, the look or the design but the finishing. I bought these Pillow covers last year and I wasn't disappointed by the purchase at all.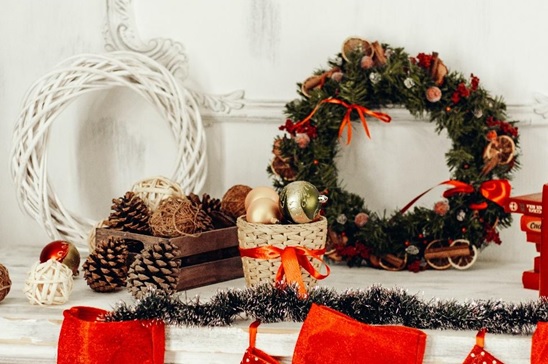 The pillow covers had seamless stitching, if you order anything related to clothing online I think all of us really are worried whether or not the stitching of that product will up to the mark or not because if the stitching is not good the product will tend to tear apart fast but in this scenario, Havenly gained my trust and I think you all will like it also.
I have had these pillow covers for a year now and I have washed them often but even after every wash the dye on the pillow is so good that it still hasn't faded and I felt like it was honestly value for money.
Get Your Favorite Candles from Crate and Barrel
I just recently came to know about crate and barrel through one of my colleagues at work who told me about it. I was a bit reluctant to buy from a new store because that's not what I do mostly, I only shop from brands and places I usually shop from, and rarely do I consider any other brand.
My experience with Crate and barrel I would deem a 10/10, I purchased the Pinecone candles for the center table of my living room to give it a more retro or you might call classic look. The Pinecone candles are a set of 3 candles and you can choose if you want the big ones or the small ones. I chose 2 small and 1 big ones and I ordered two sets of pinecone candles.
The candles were actually very long-lasting but they are unscented so there is a drawback. Apart from this, I don't really see a problem with them and I felt given the price range these candles are really great and a must-buy for Christmas 2021. If you want to get to know more about crates and barrels specifically you can search up more blogs on it.
Home Depot Your One-Stop Christmas Décor Shop
If I didn't talk about home depot in this article it would have been a crime because in my opinion home depot is THE BEST out there for home décor items. I absolutely love buying from home décor because they always have the best things in stock. For this Christmas I bought the Giant Nativity Set, it is 10 ft tall and fitted with a 440 led bulb that gives the brightest light on these dark and chilly nights. It is really easy to assemble and is one of the ideal outdoor décor products for Christmas.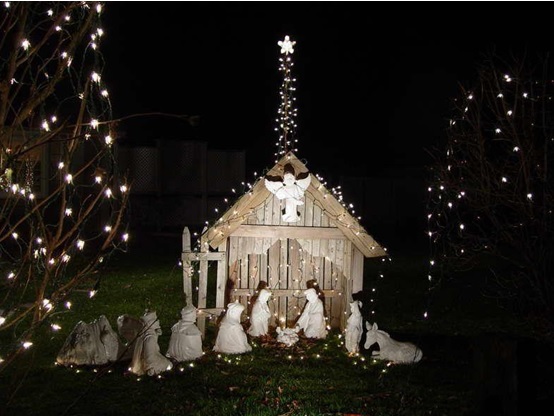 In my opinion, your house should be as beautiful from the inside as it should be from the outside also. If you haven't ever tried keeping an outdoor Christmas décor, do so it gives your house a new look and you will also appreciate the change.
It's not important you always spend big to decorate your house from the outside, even fairy lights look really beautiful and it gives off the vibe that you are also participating in celebrating the holiday. Not only for Christmas can you get the best furnishing ideas for occasions such as Halloween. Find out the best DIY project and ideas for Halloween.
This Christmas style your house the way you want to, it's not important that you buy the same things I did but go check out their websites at least you might actually like something. The Internet is a vast world where you can find a lot of options on it for your Christmas décor. It doesn't matter if you have a small or a big house, an apartment, a condo or anything. Be a part of this holiday and make sure you have your house decorated before Christmas with your favorite products before you miss out on them.
Happy Christmas!