Belt Collection by Sandro Meneghello and Marco Paolelli
Designer: Sandro Meneghello and Marco Paolelli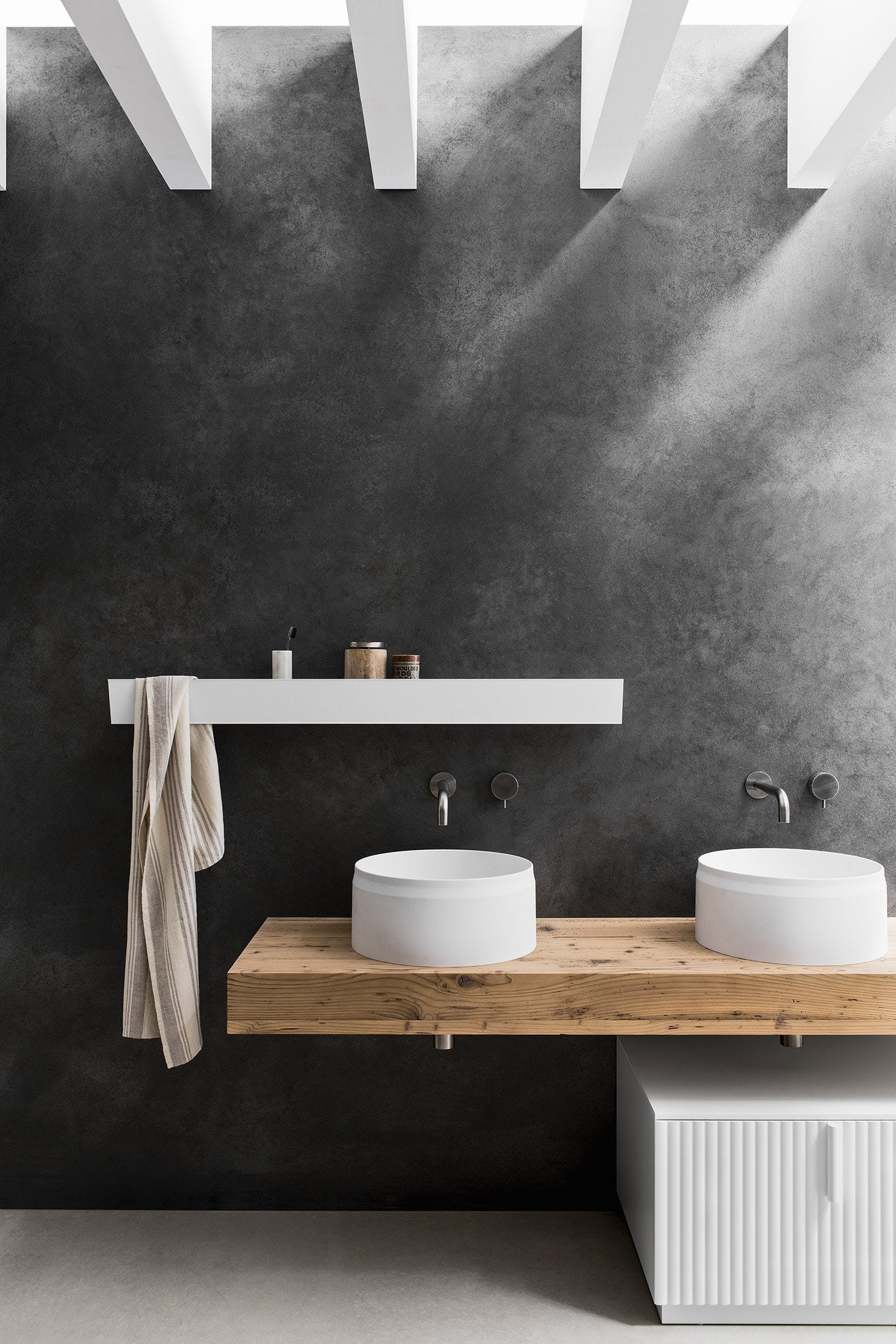 In fashion, a belt can be used to accentuate the waist or hold baggy pants in place. It's either an aesthetic accessory or a functional item—or both at the same time. But when we talk about the Belt Collection by Meneghello Paolelli, we don't talk fashion but industrial design, and we don't talk about actual belts, but about the traces of invisible or imaginary belts. Sounds mysterious? Let's have a closer look.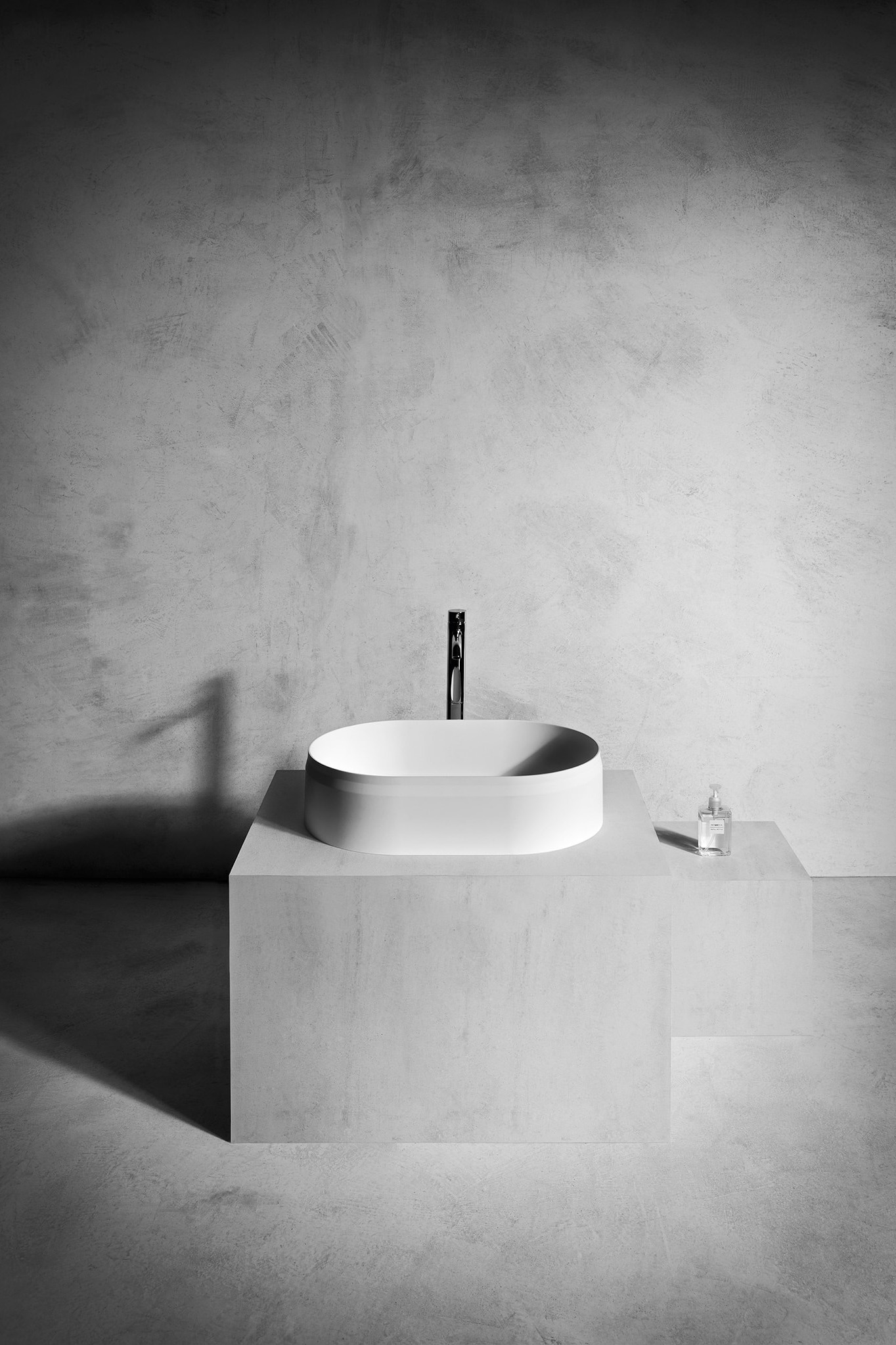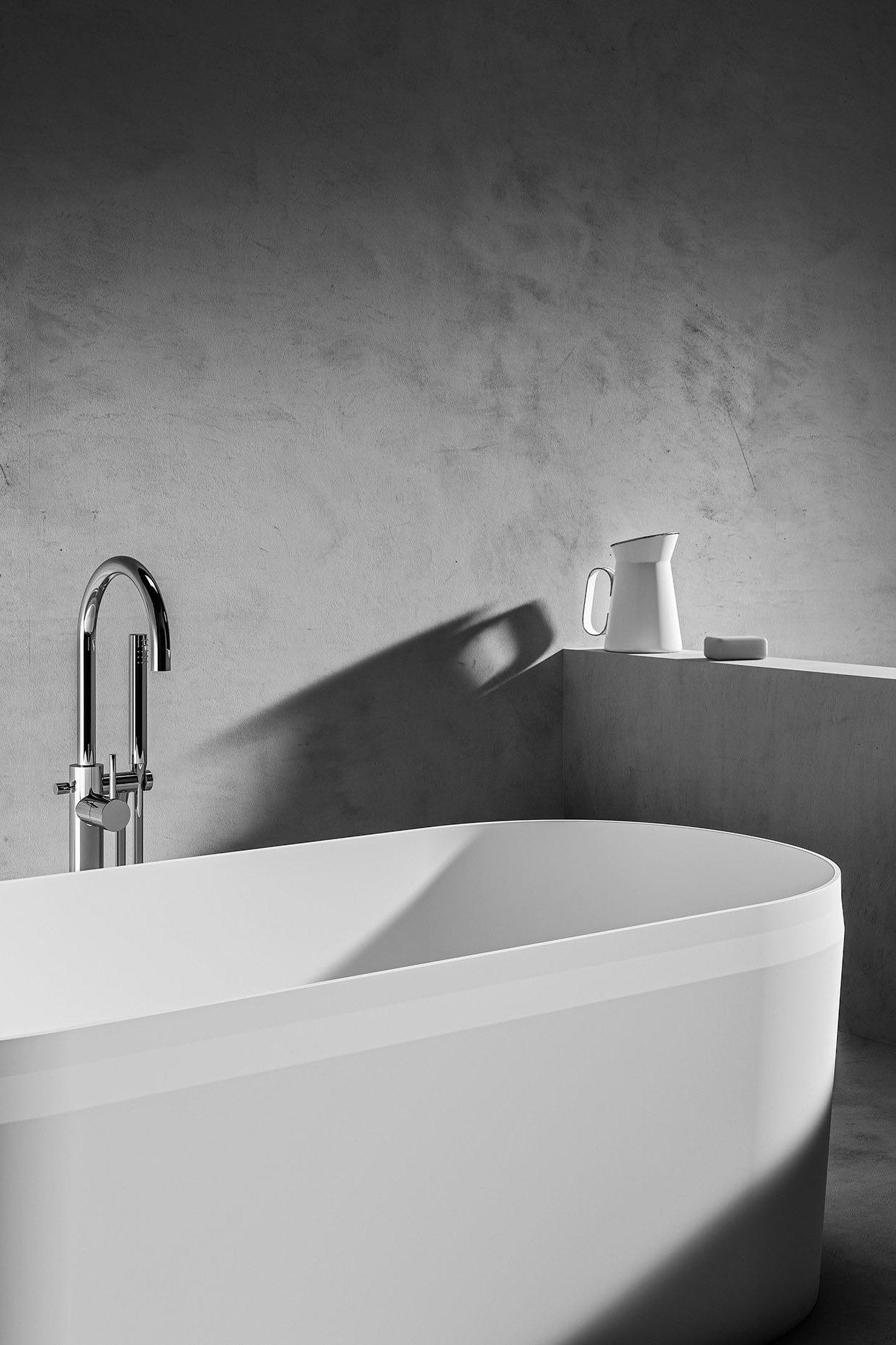 The Belt Collection by the Italian design studio consists of a freestanding bathtub, four countertop washbasins in basic shapes—circle, square, rectangle, and oval—and one built-in basin. Regardless of their different geometric shapes, they all have one thing in common: their external edge seems to be encircled and squeezed by a belt, resulting in an indentation in the material and giving each item an unexpectedly light appearance. Combined with soft lines and a matt finish, the Belt Collection comes with an elegant and minimalist look that adapts easily to a variety of bathroom interiors.
The Belt creators, Sandro Meneghello and Marco Paolelli, founded their studio in 2006 in Milan. They follow a customer-oriented approach, responding to marketing, market, and production needs with the claim design as a solution. Bathroom designs have paved their way to success right from the start, with Paolelli's final thesis at Politecnico di Milano being a washbasin. The Belt Collection was designed for Arbi, and other collaborations include works for renowned brands such as Artceram, Hidra, and Bertocci.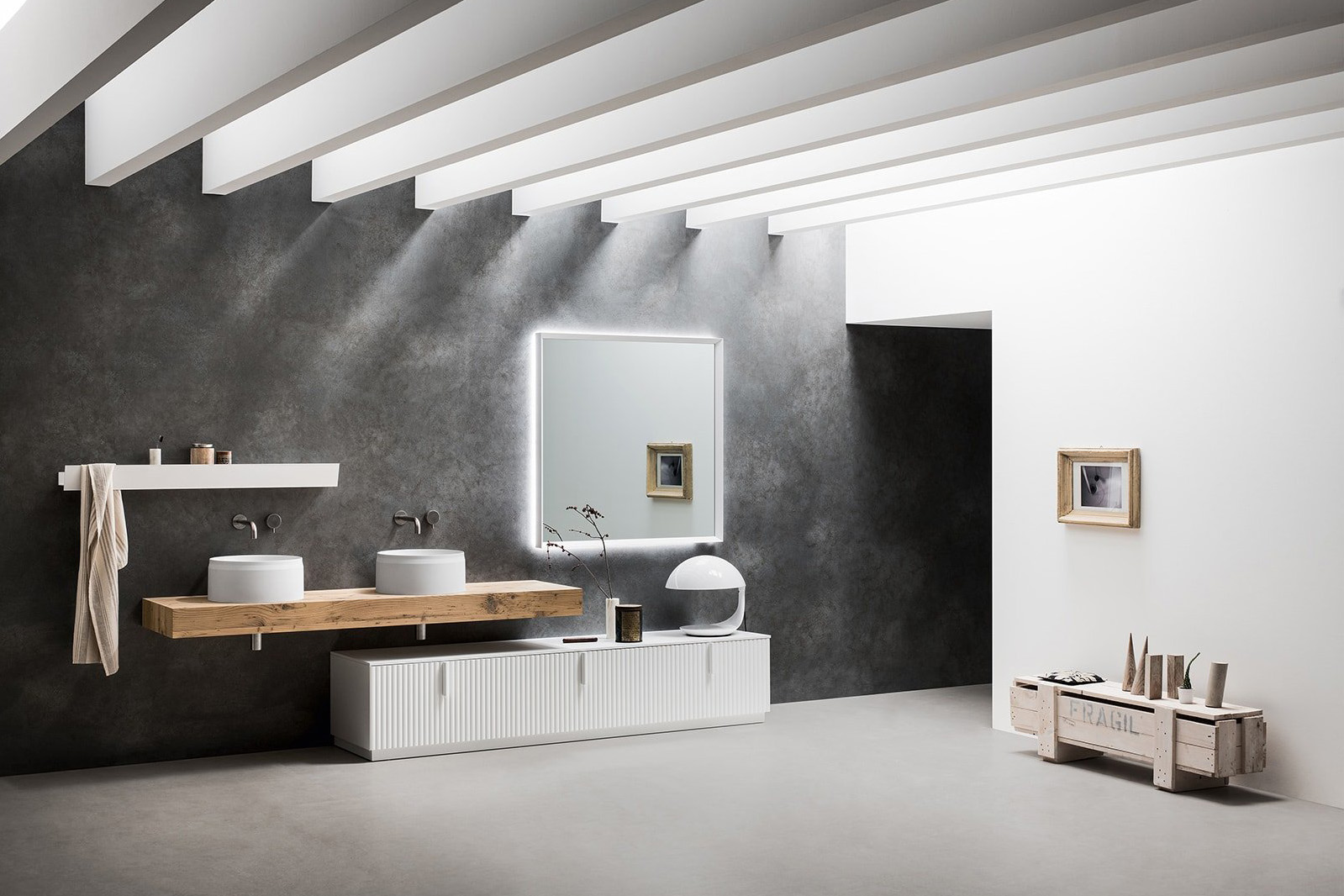 Of all the rooms in a house, the bathroom has the most items to design. What's fascinating is that all these objects are made using different materials and technologies—just think about the production technology needed for water faucets, sanitary ceramics, bathroom furniture, and so on. If you stop seeing the bathroom like a toilet and look at it with different eyes, a lot of things start to come to mind.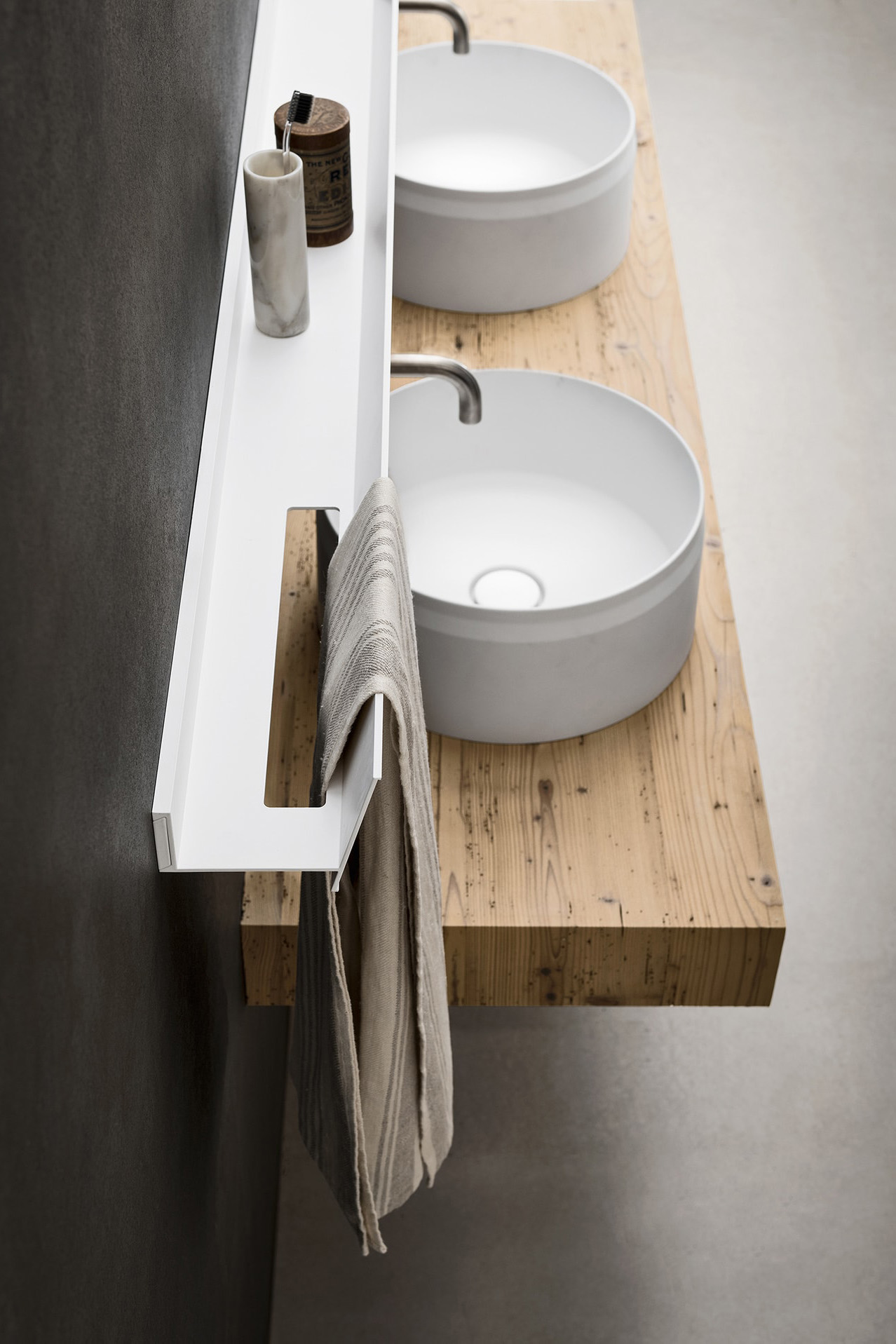 The duo's creative output does not stop at sanitary installations. With the same attentive perspective they have on bathroom design, Meneghello Paolelli also take on furniture, lighting, and kitchen fixtures—and electrical bicycles. Who knows, maybe one day they will venture into fashion and even delight us with an actual belt?
Designer: Sandro Meneghello and Marco Paolelli
Source: minimalissimo