Bain Tak Center Office Design | Architect Vistasp & Associates
The GBS (Global Business Services) arm of our consulting client wanted to have a Technology Analytics & Knowledge center (TAK Centre) which would be the pride of not just the Indian entity but across the globe, as well.
Visit: Architect Vistasp & Associates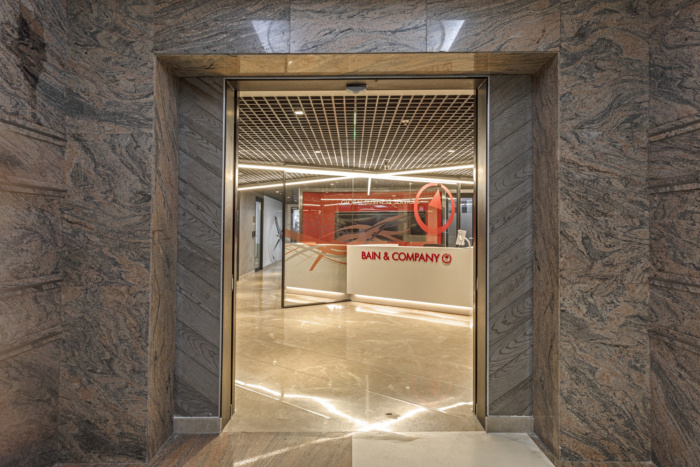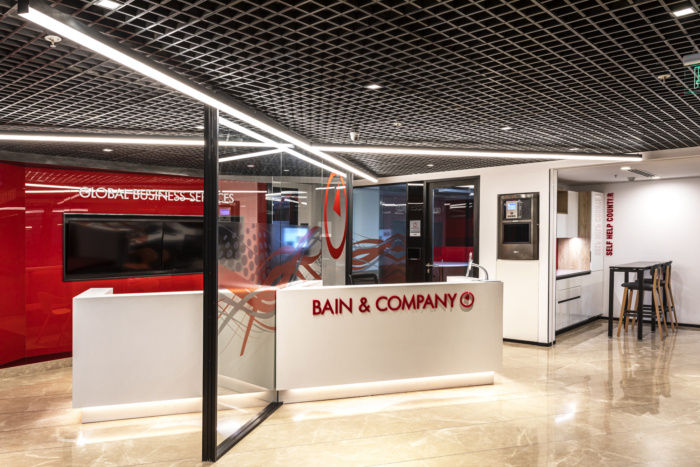 The site was square in shape and had restricted light on two opposite sides only! Our design approach was accordingly tailored to ensure light and views were democratically shared across the workplace. In addition, we wanted the new office to represent TAK (Technology, Analytics, and Knowledge) and so we cared for social space in the center of the entire site with a massive symbolic Knowledge Tree! Everything else was made to revolve around this!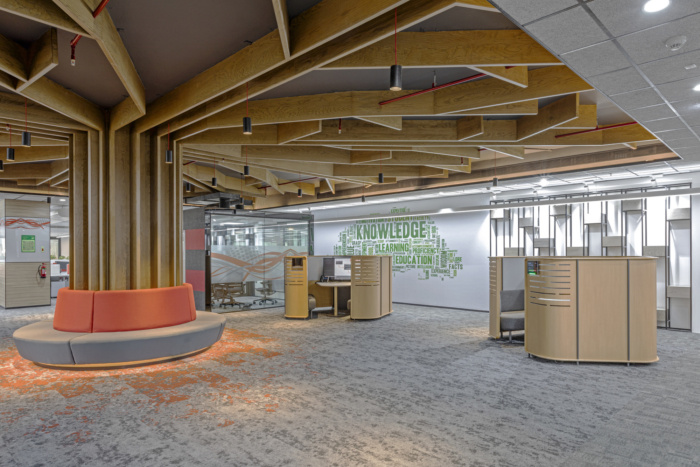 The design is based on a neighborhood concept that fundamentally breaks down a large open office space into 9 self-sustaining parts that can co-exist independently. Each of these "bays" would be self-sustaining in that they have their own booths, MFDs, meeting rooms and cabins in an associated manner!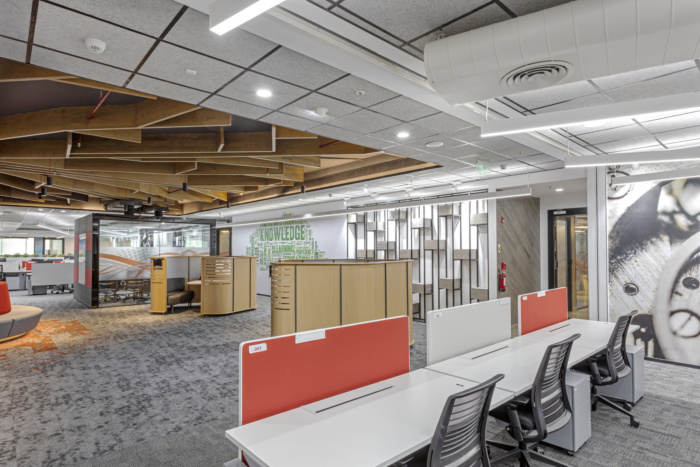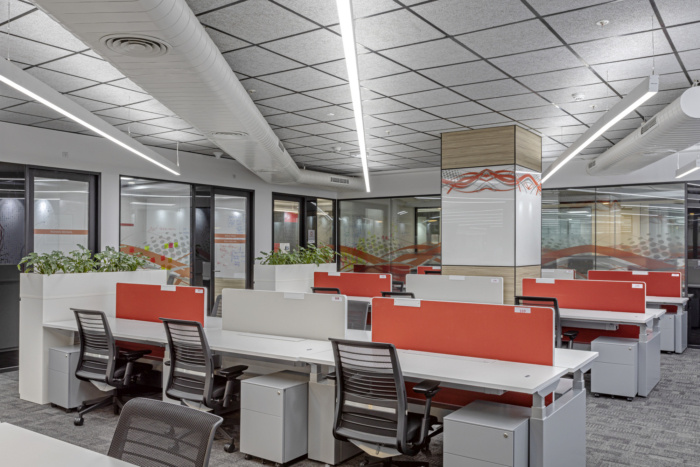 The attempt was to ensure that these bays were visually and physically well linked to the central TREE Social space! The reception was conceived to be optimal and functional, but with its "signature cutting planes" ideation, it makes a statement entry! Very business-like and very forward-looking with the video wall as the focus!
The meeting rooms and board room are clustered around the reception zone, as is the expandable set of training rooms and coffee counter. The large central KnowledgeTree area has three customized PODS made that allow for discussions within a very social space that also consists of a stepped arenas plants, green walls, and open huddle spaces!
The monochrome use of space with accents of red and cream are interspersed with graphics that enhance the cool vibe of this knowledge center. All work stations are height adjustable that allow for sit-stand use age and are proven to be medically better for the end-users.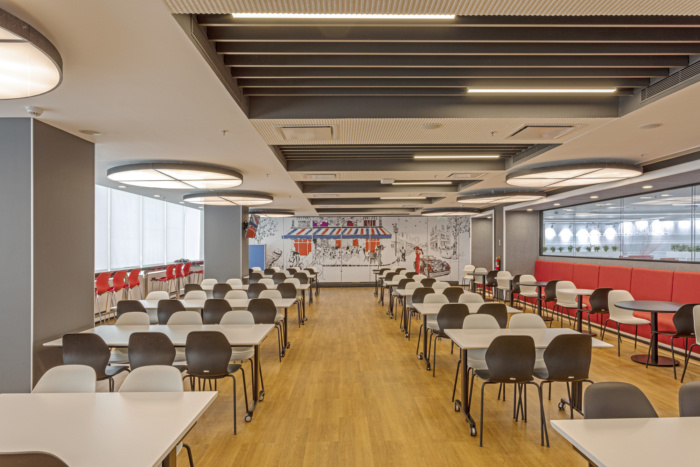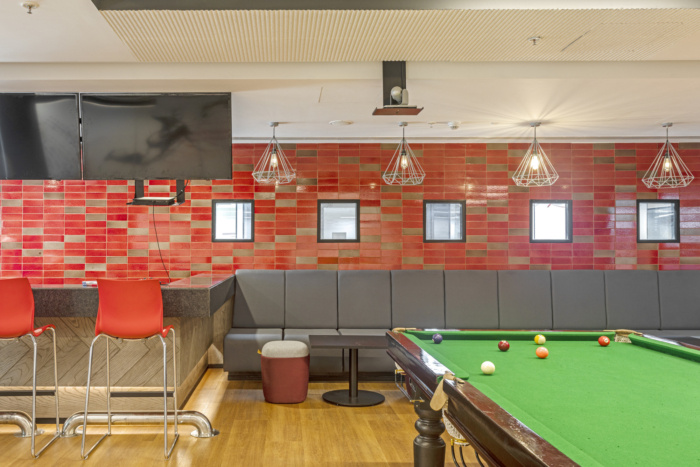 The use of green plants and green walls is not just for aesthetics. It also helps in Indoor Air Quality! The paints are all Low VOC based and every attempt has been made to use materials that are LEEDs Certified, be it furniture, carpets, lights, chairs, etc.
FACT FILE:
Client: Bain & Company
Size: 54,000 sqft
Year: 2019
Location: Gurgaon, India
Industry: Consulting / Business Services
Photography: Rohit Kumar
Source: office snapshots