Home Designed To Be A Companion For Life | Kothari And Associates
Visit : Kothari And Associates
ARCHITECT'S DEN
Kothari and associates nurture this residence in Raipur with a modern and traditional demeanor underlined by play of light and ventilation.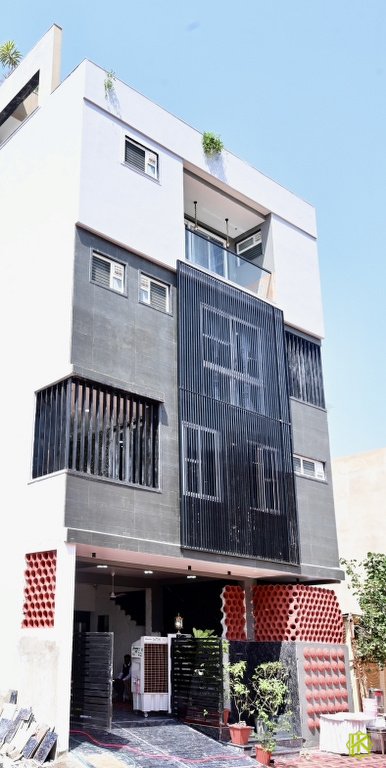 Nesting within a very prominent housing colony in Swarnbhoomi, Raipur the capital of Chhattisgarh, this residence is built in a minimal plot area of 1750 sq ft. surrounded with a lush green landscape.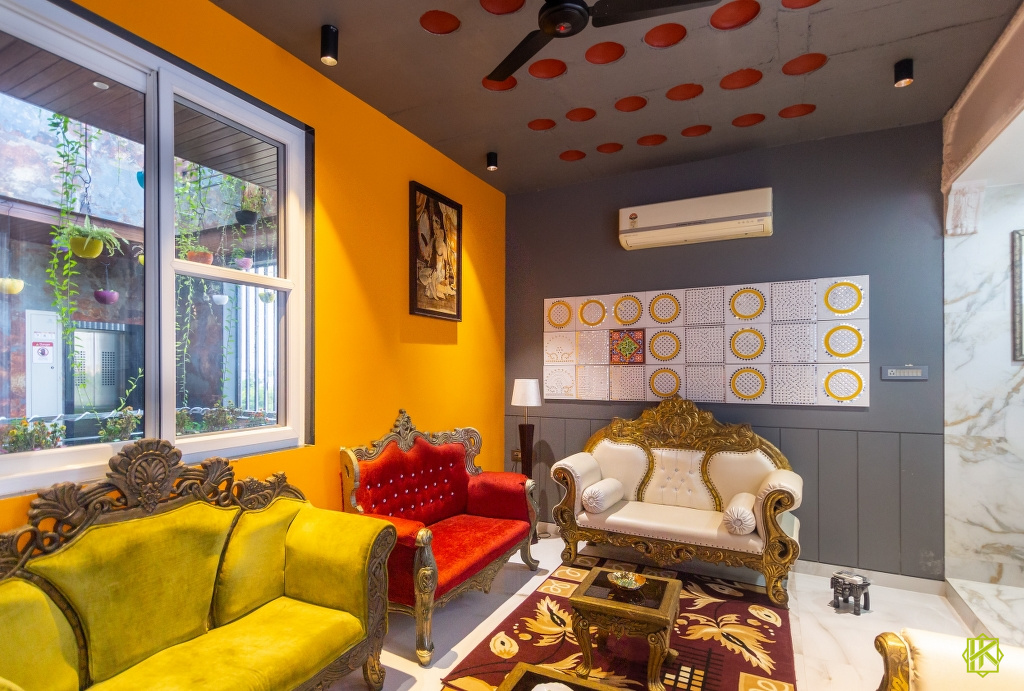 Considering the area and putting up all the requirements together , the planning was a bit challenging because providing maximum natural light and ventilation to each and every space was the main priority of the design.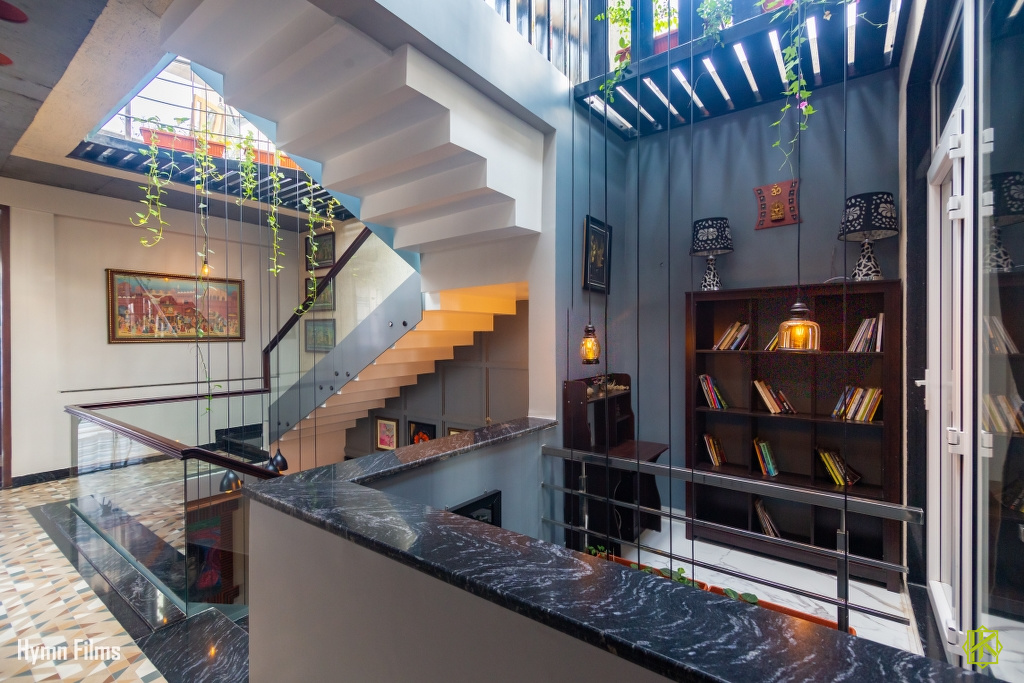 This east facing house complies of an office space and parking in the ground floor along with a grand staircase leading to the entry of the house. This four bedroom house is divided into three floors with each floor having two rooms and a lot of common and open spaces.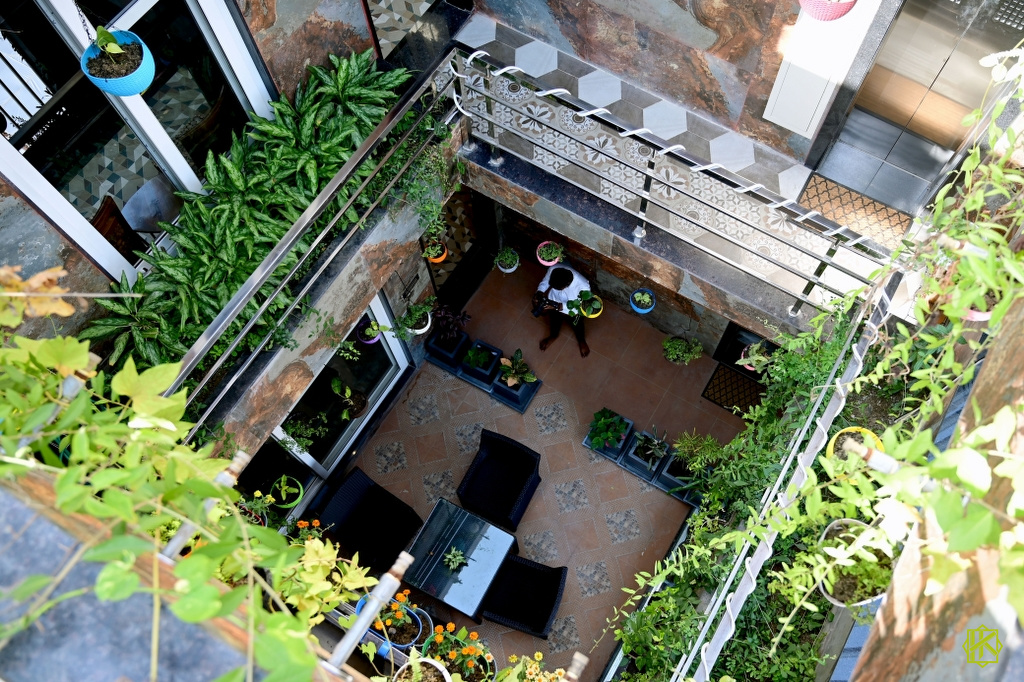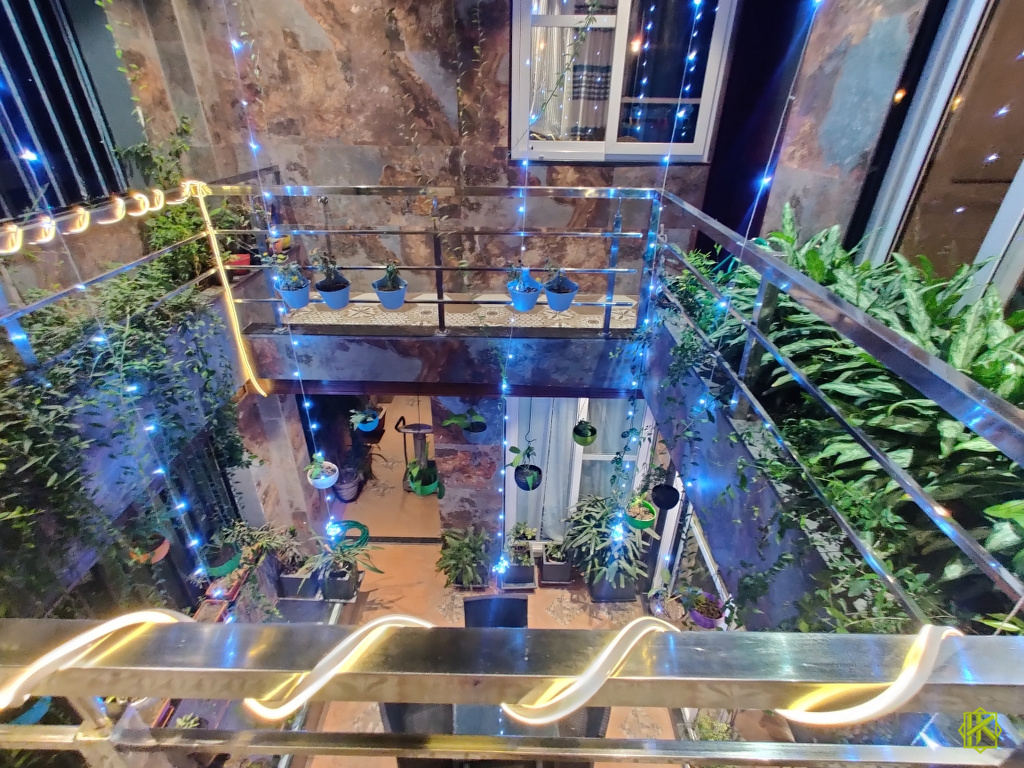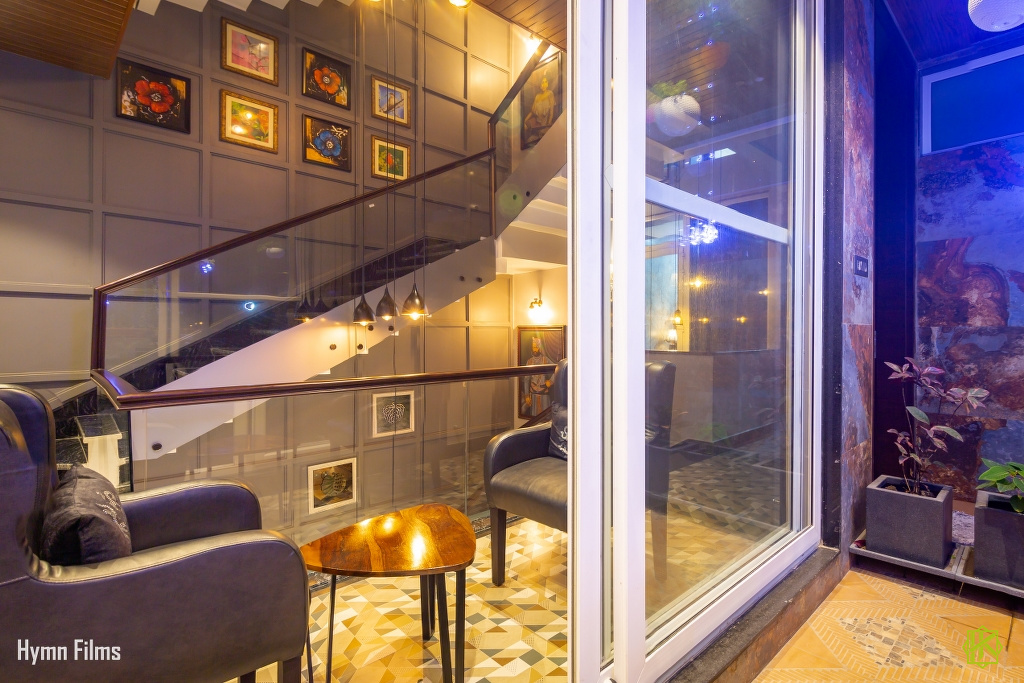 In the first floor we entre to a large, voluminous living area and dining area along with kitchen, utility area, laundry room, powder room, lift and guest bedroom with spacious washroom and dressing area.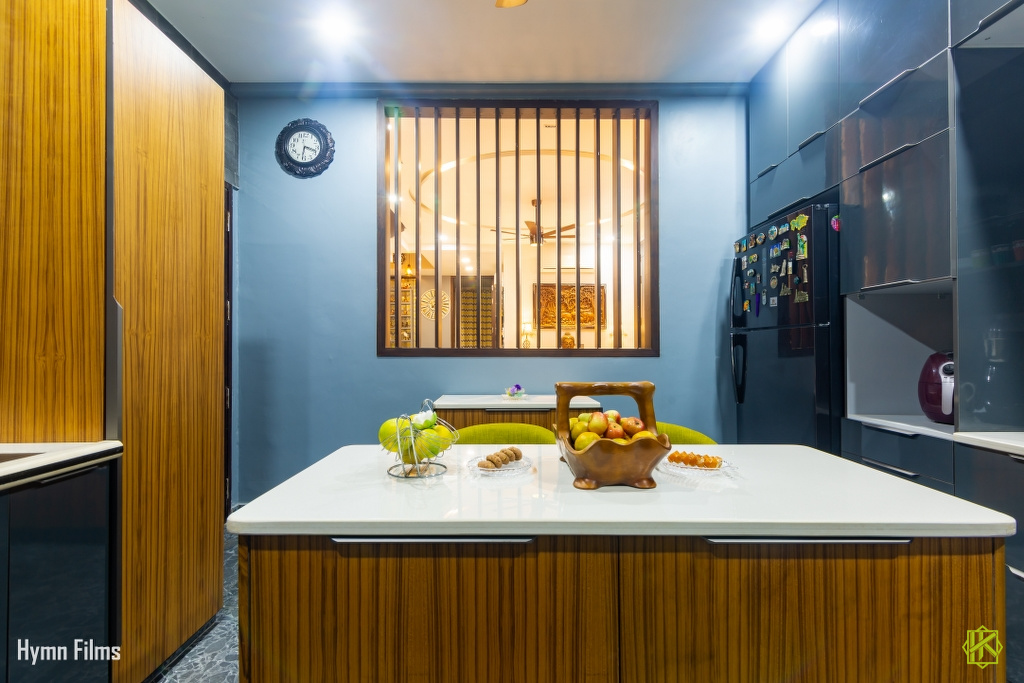 The main elements of the house are the two duplexes that vertically connect one floor with another. These duplexes are covered with a skylight providing vertical ventilation to central spaces of each floor.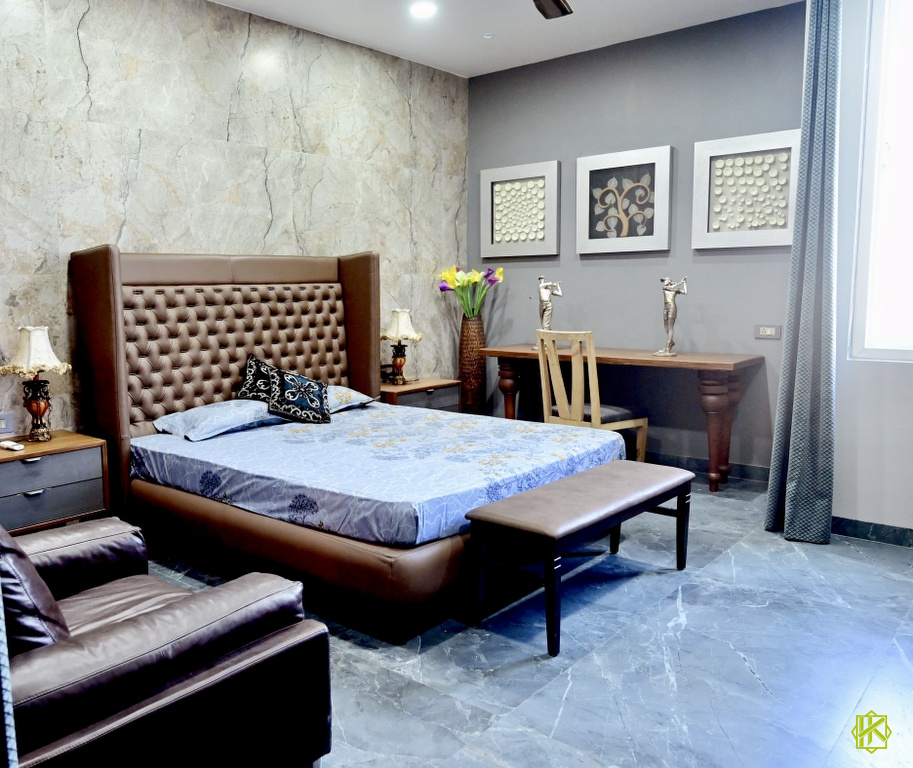 On the second floor there is master bedroom and kids bedroom each with its attached washroom and dressing area. Connecting the two rooms, is an open to sky courtyard giving the house a touch of biophilia.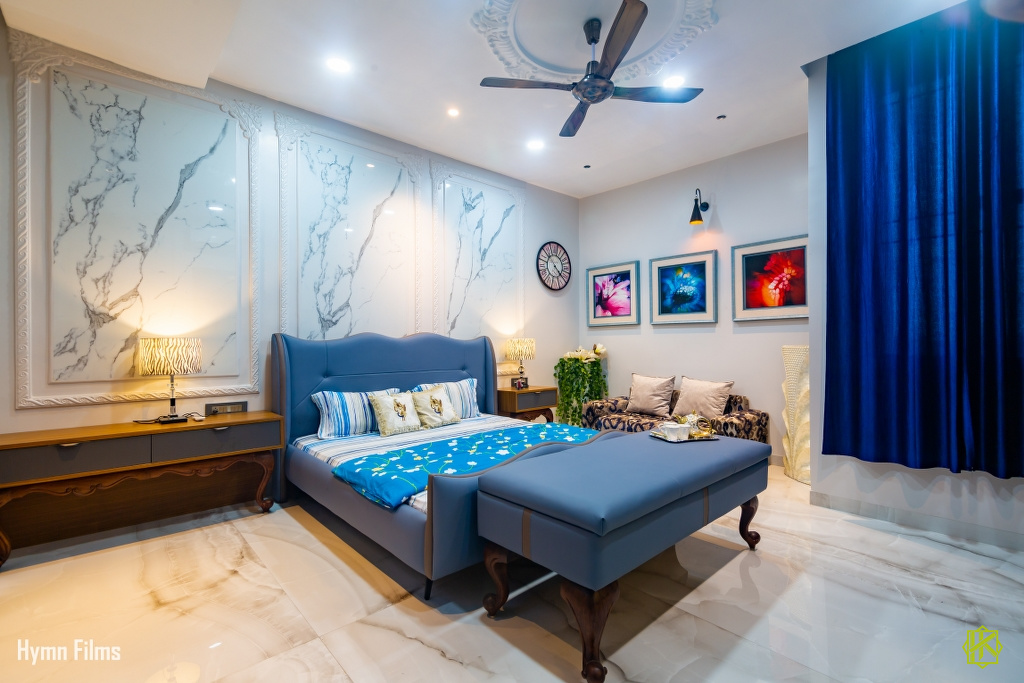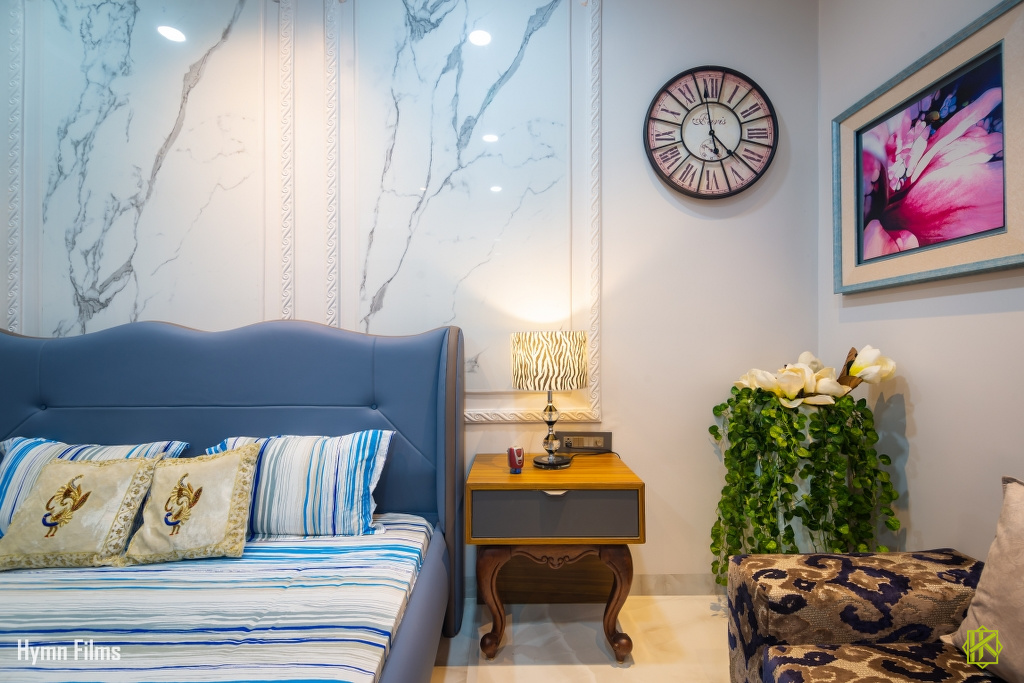 The balcony library around the duplex is a perfect space to enjoy a book with a view of the courtyard.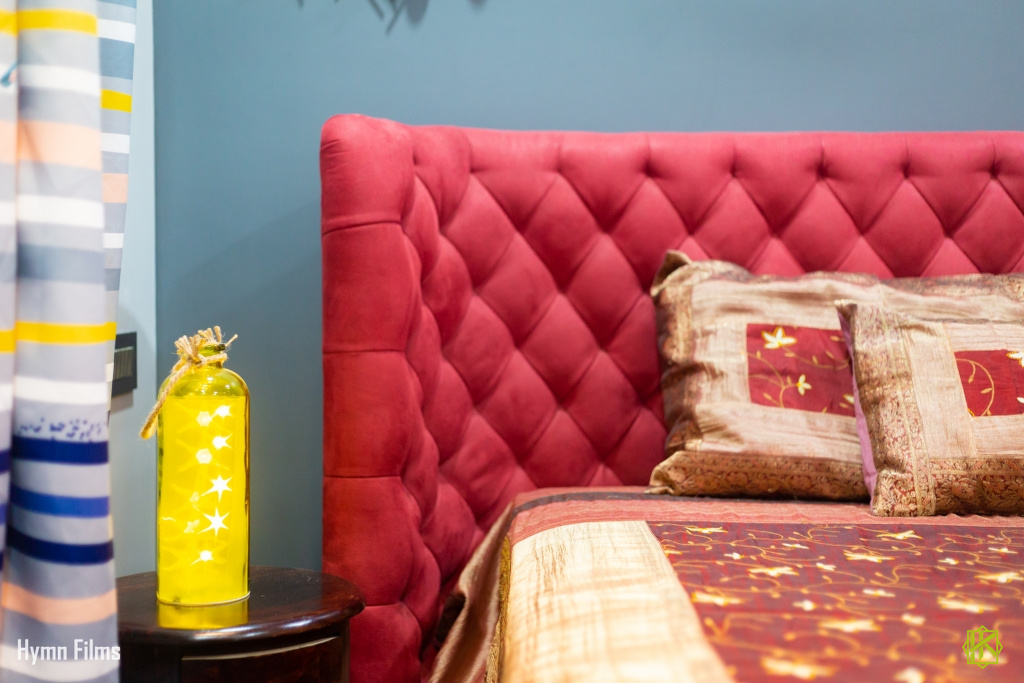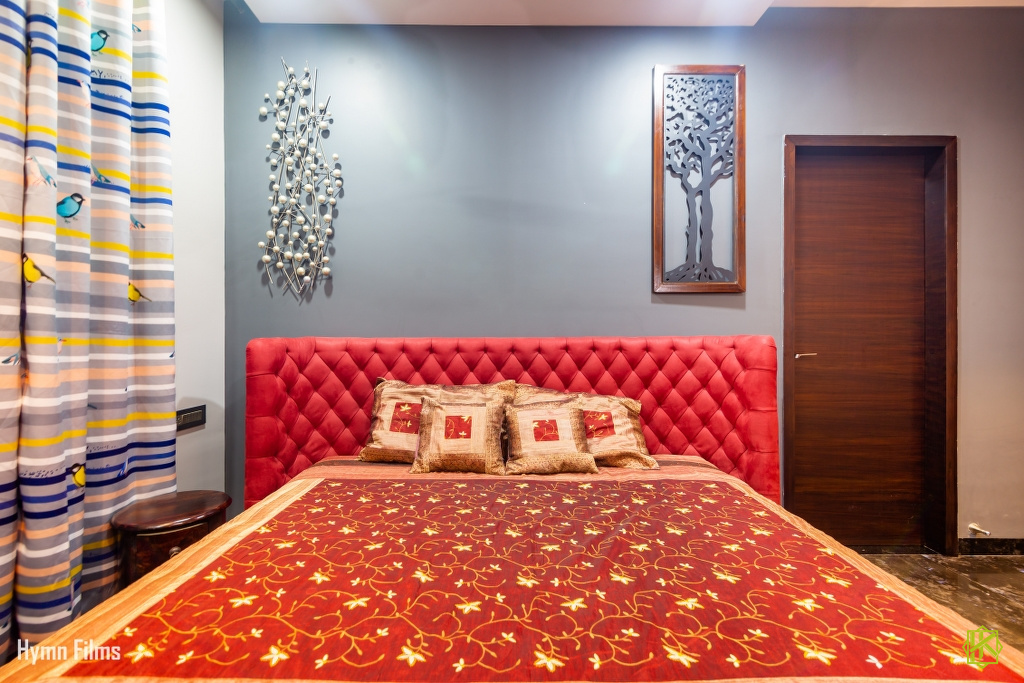 Unlike the other standard houses, this residence has its parent's room and pooja/ family room on the third floor with three cutouts and a corridor connecting one space to another. The vertical connectivity with the lift is also provided.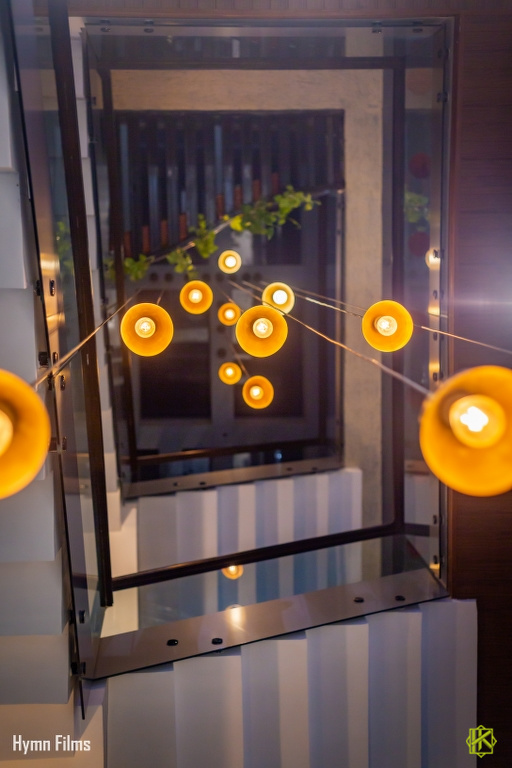 The amenities such as Jacuzzi, steam room, kitchen garden and terrace garden are situated in the terrace floor.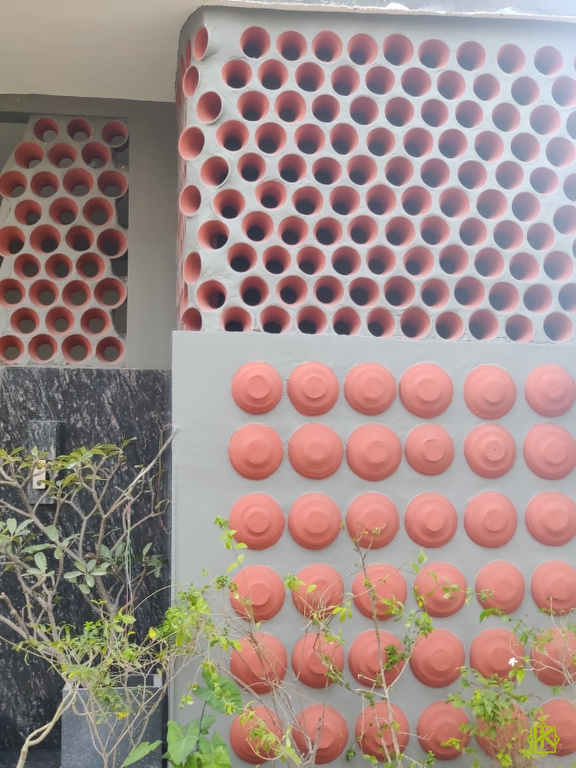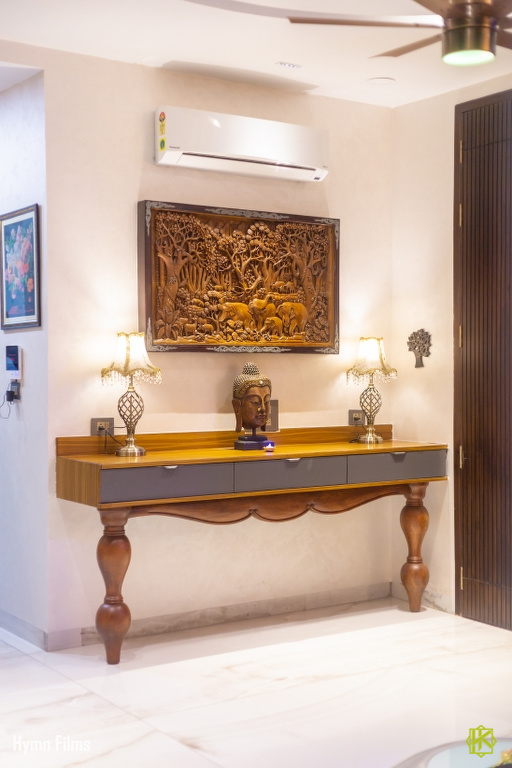 The interiors have been highlighted with colors, various tile patterns, materials like glass, MS louvers, large doors giving the house a grand ambience.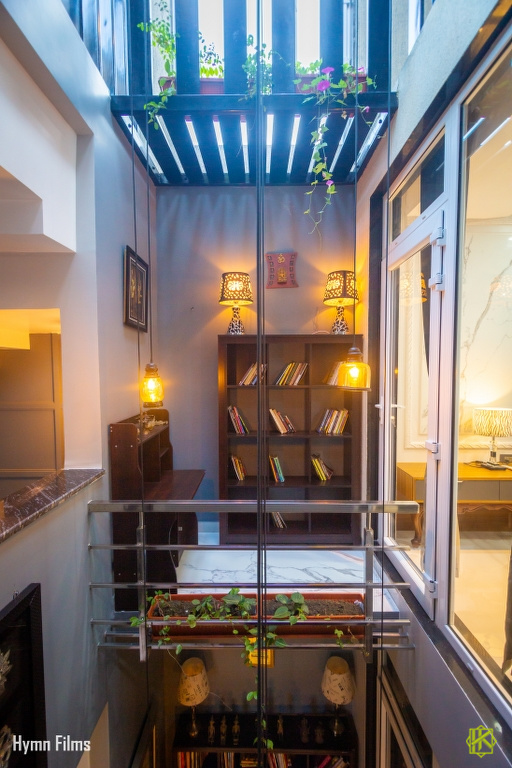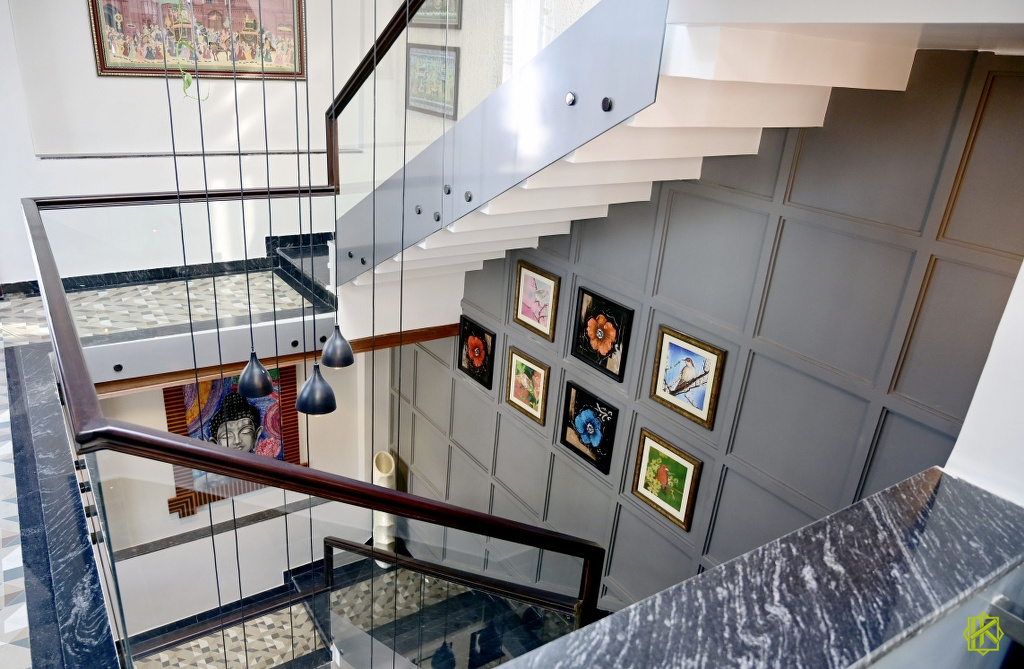 Let the building flow on its own naturally, this home is designed to be a companion for life.
FACT FILE :
Designed by : Kothari and associates
Project Type: Residential
Project Name: Architect's den
Location: Raipur
Year Built : 2021
Duration of project : 18 months
Plot Area : 1742 sq ft
Built up : 1742 sq ft
Project Size: sq feet : 4200 sq ft
Project Cost Appx : 1cr 30 lakhs
Principal Architect : Ar. Hiten Kothari
Team Design Credits : ID Uttam Patel, ID Priya Jain, View maker Mukesh Yadav, Ar. Pankaj Agrawal
Photo credits : Hymn films
Firm Description :
Kothari & Associates is a Raipur based Architecture & interior designing firm. Principal Architect Hiten Kothari is one of the most sought after designers in the industry of the interior designing and architecture. Kothari & associates have spent over two decades in giving shape to the perceptions of his clients including top builders, government organizations and project management consultancy firms. The firm believes that the success of space planning and the entire design project is totally dependent on how well we have executed design vision into built reality. Adopting the concept of luxury and modernism in designing, Kothari & associates believes that the work of a designer is to give vent to his imagination through his creations.
Principal Designer :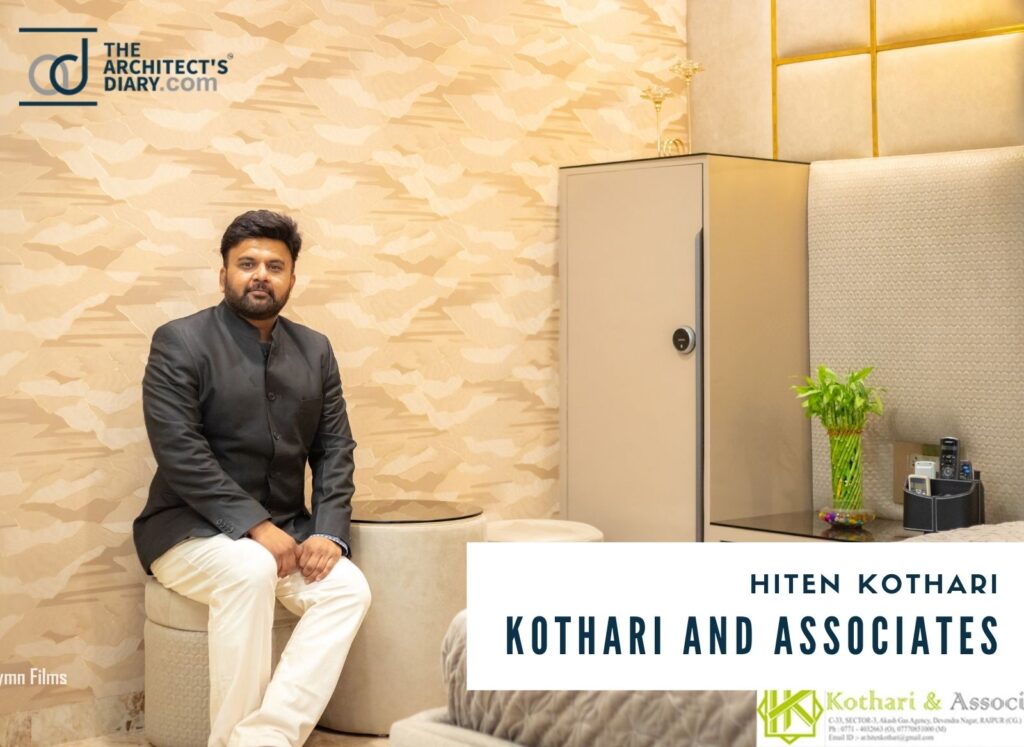 Firm's Website Link : https://www.kothariandassociates.com/
Firm's Instagram Link : https://www.instagram.com/kothariandassociates/
Firm's Facebook Link : https://www.facebook.com/kna2016/
Email Id : [email protected]
Disclaimer: No TAD editor is involved in the curation of this content.