Apartment Interior Is Perfect Balance Of Grace And Neutrality| Zeel Architects
– Context –
The project was a challenge for us as was our first design and build project. We took this challenge when the client told us that he didn't wish to interfere anywhere except the budget and material selection and also need to complete the interior in 45 days' time.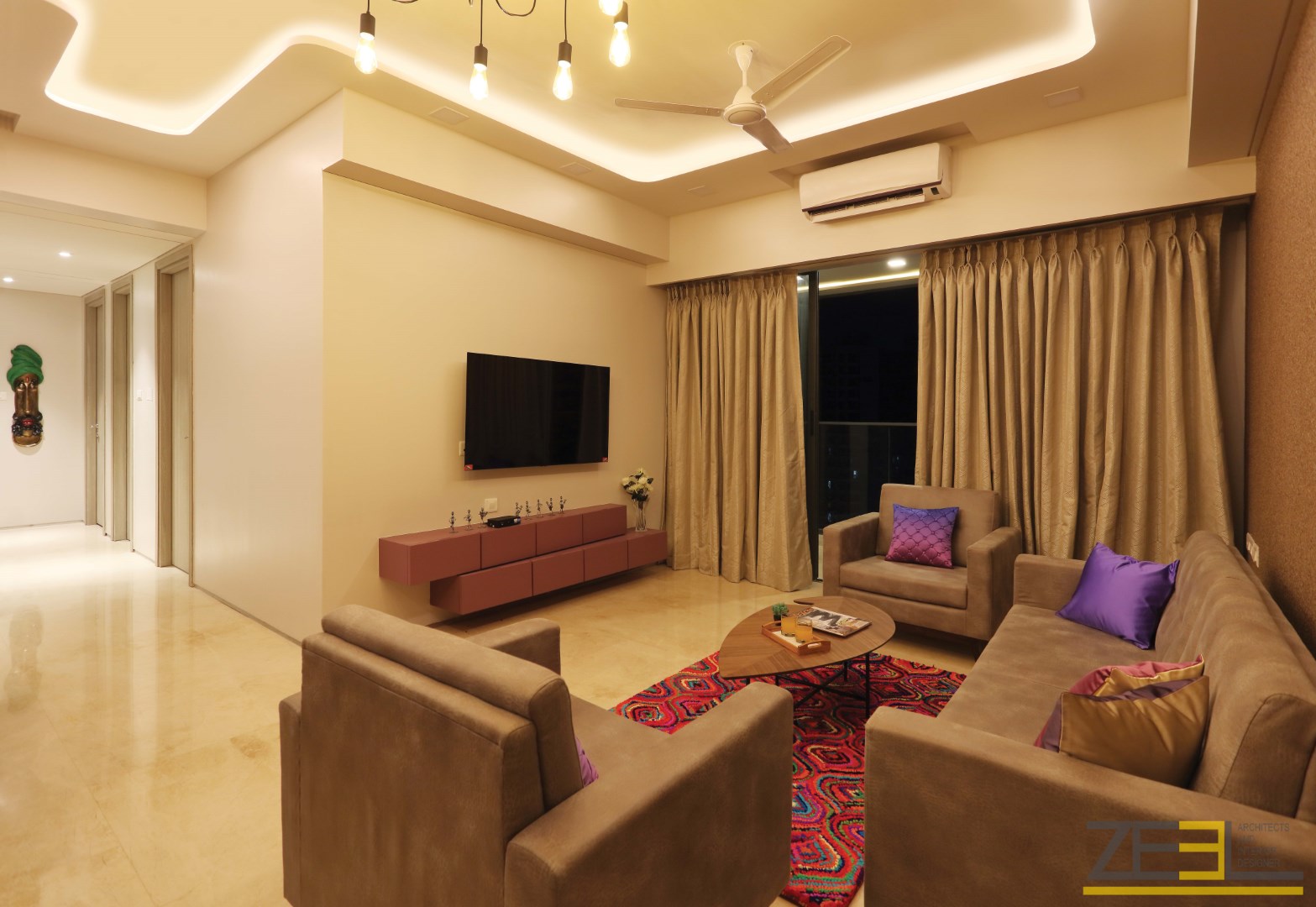 Project fact file: 
Project type:Interior
Name of the architect: – Nimish Shah –Zeel Architects
Project name: Residence at Bandra
Size (area): 1,020 sq.ft.
Location/ Place: Mumbai, India
Photographer Credit: Ashish Bhonde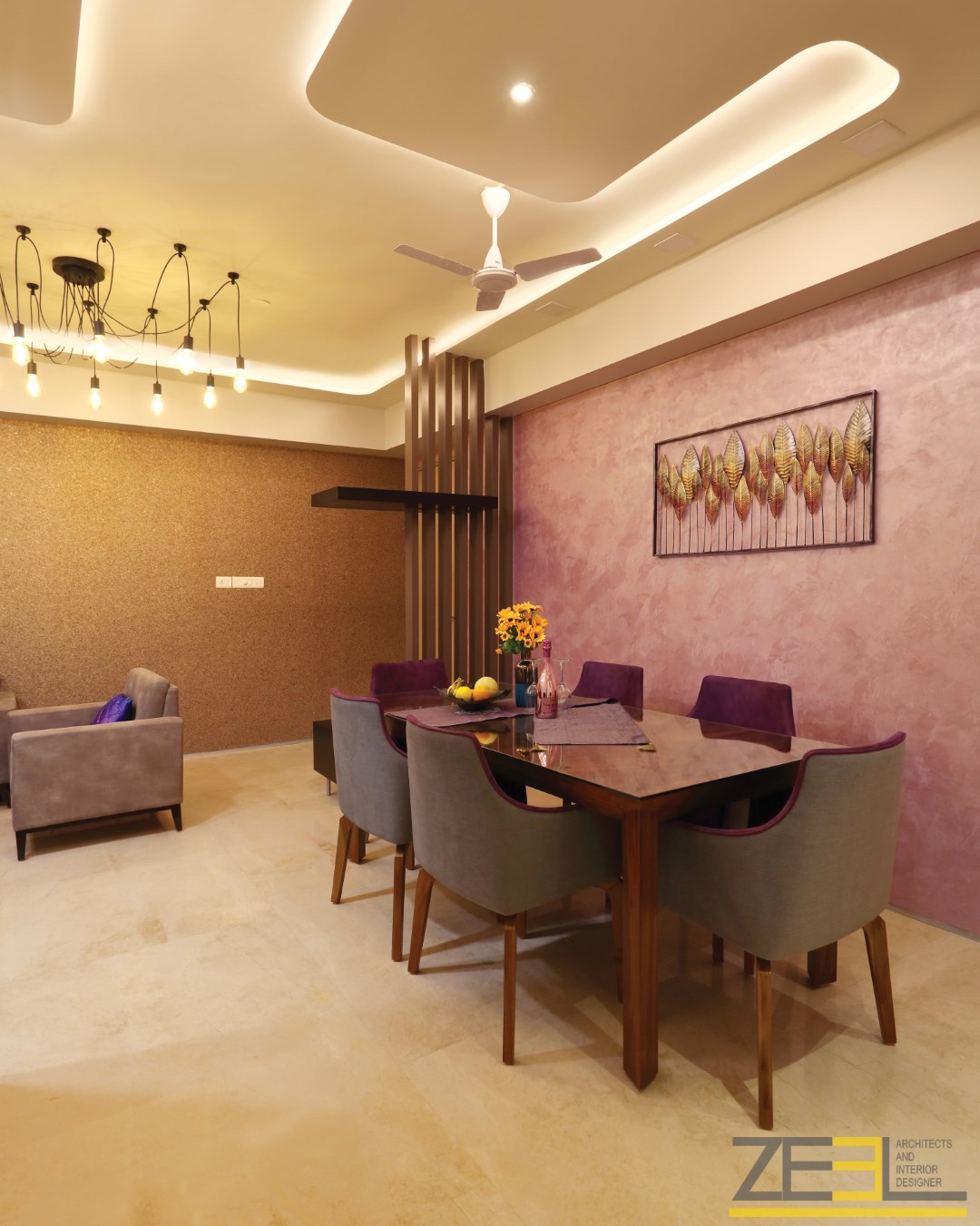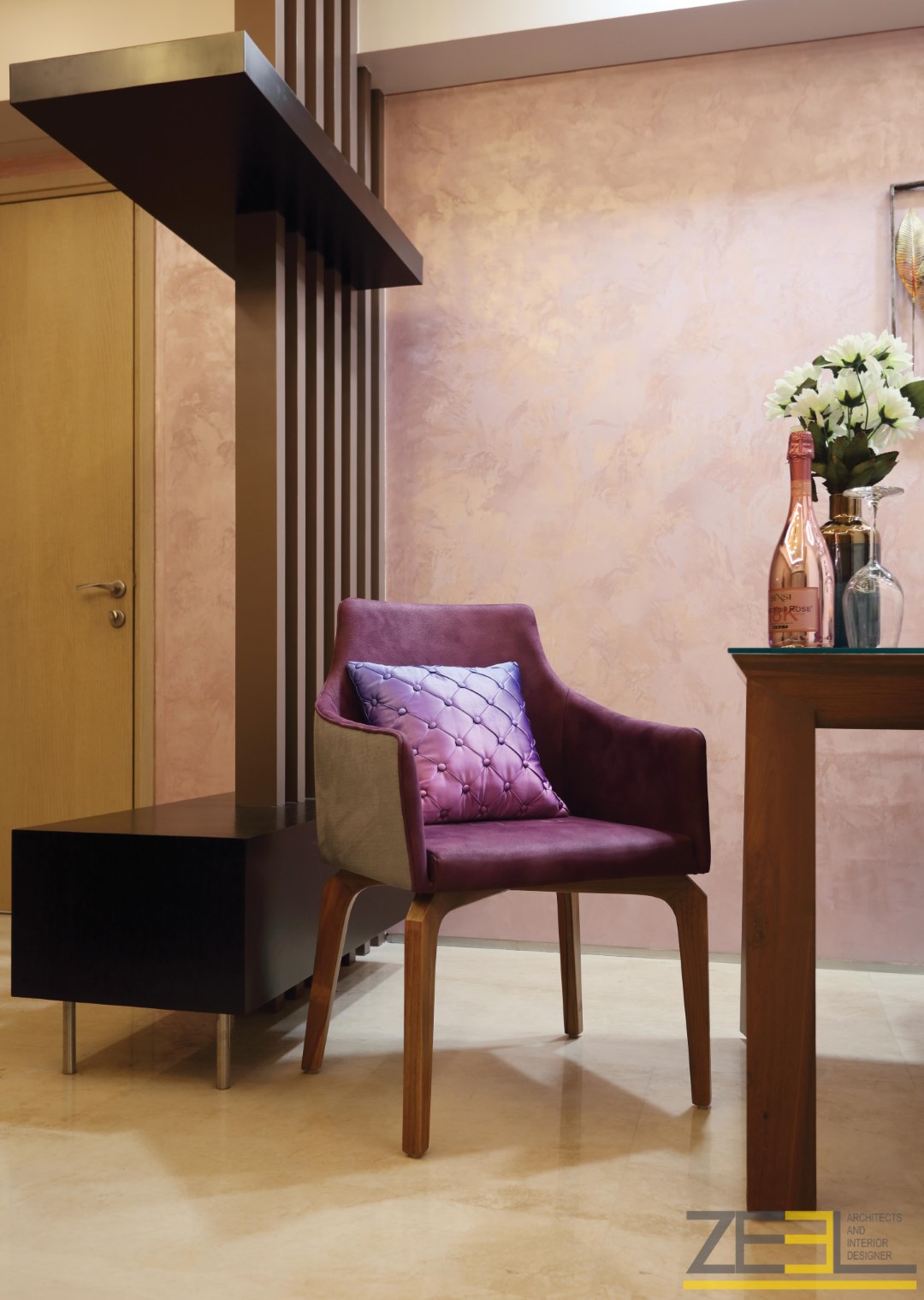 Important part while designing was material, texture and color which we tried to use in form of veneer, wall papers and texture paints.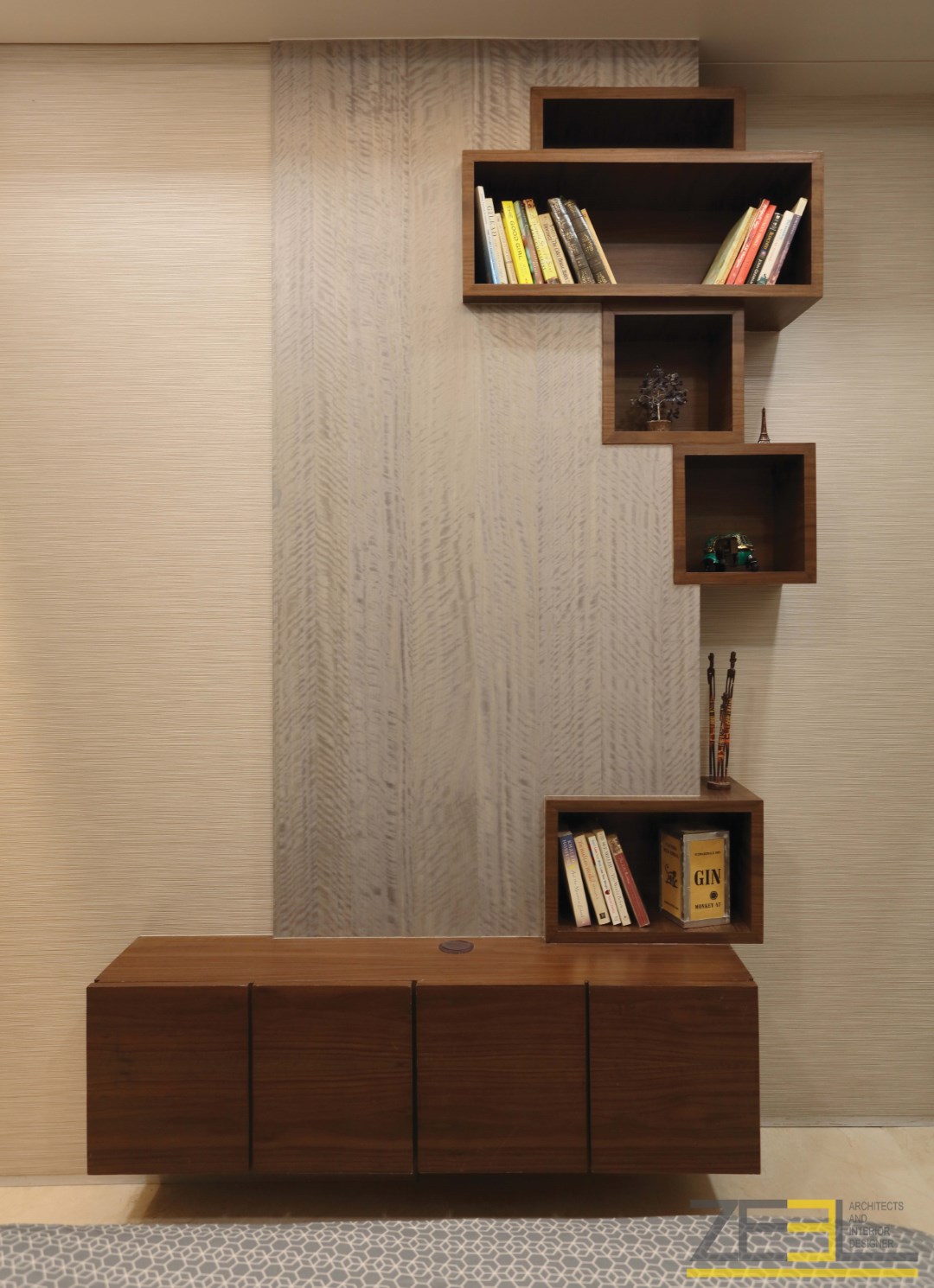 Living and dining areas are simpler and are in combination of grey and wine colors. This area was given a different color shade, namely, wine and grey color. Wine color was selected here, as this finds importance in the lives of the clients (being Christians). It is the color of the Gods! This color symbolizes new birth, overflow and also multiplication. On the other hand the grey hues give it a perfect balance of grace and neutrality.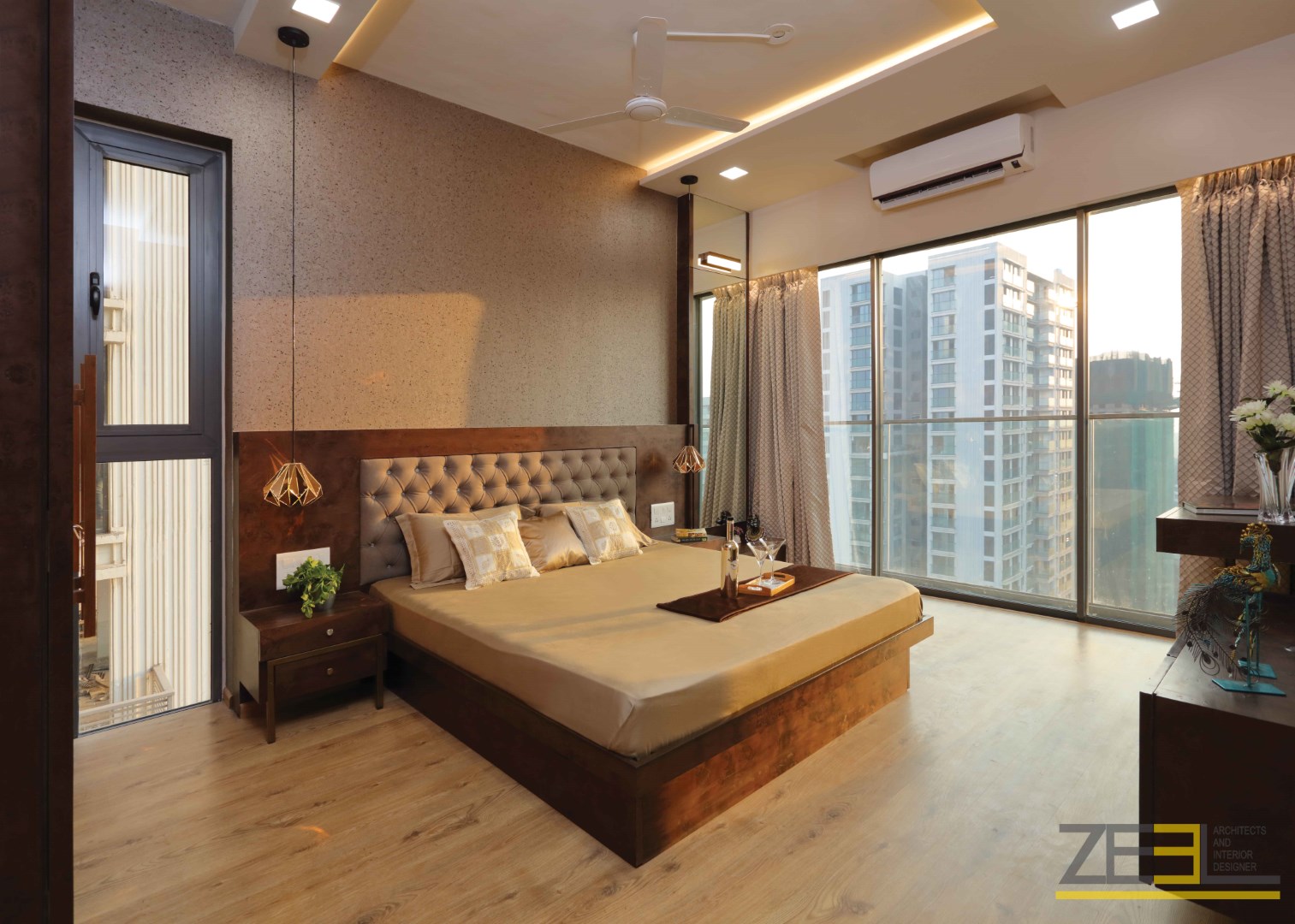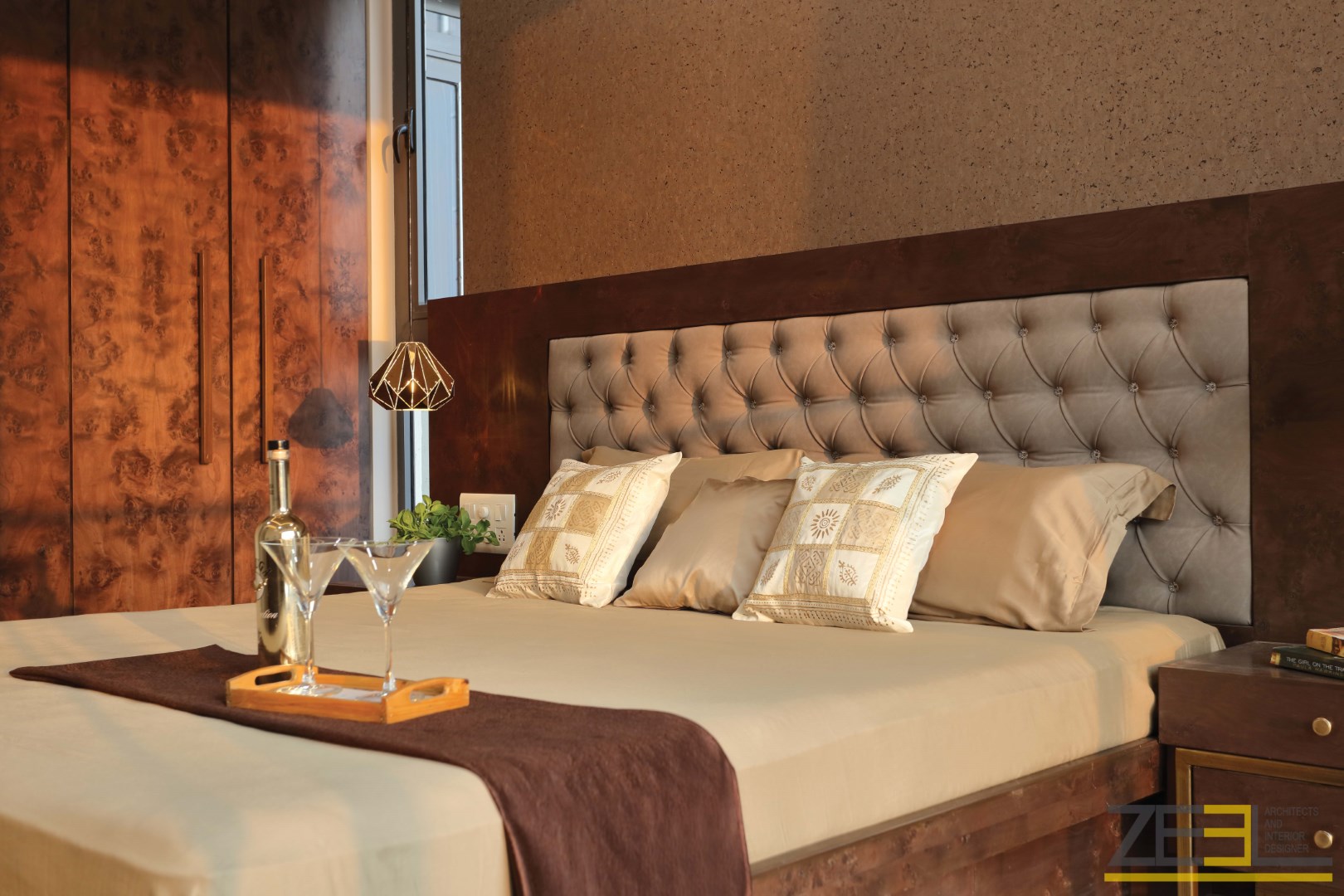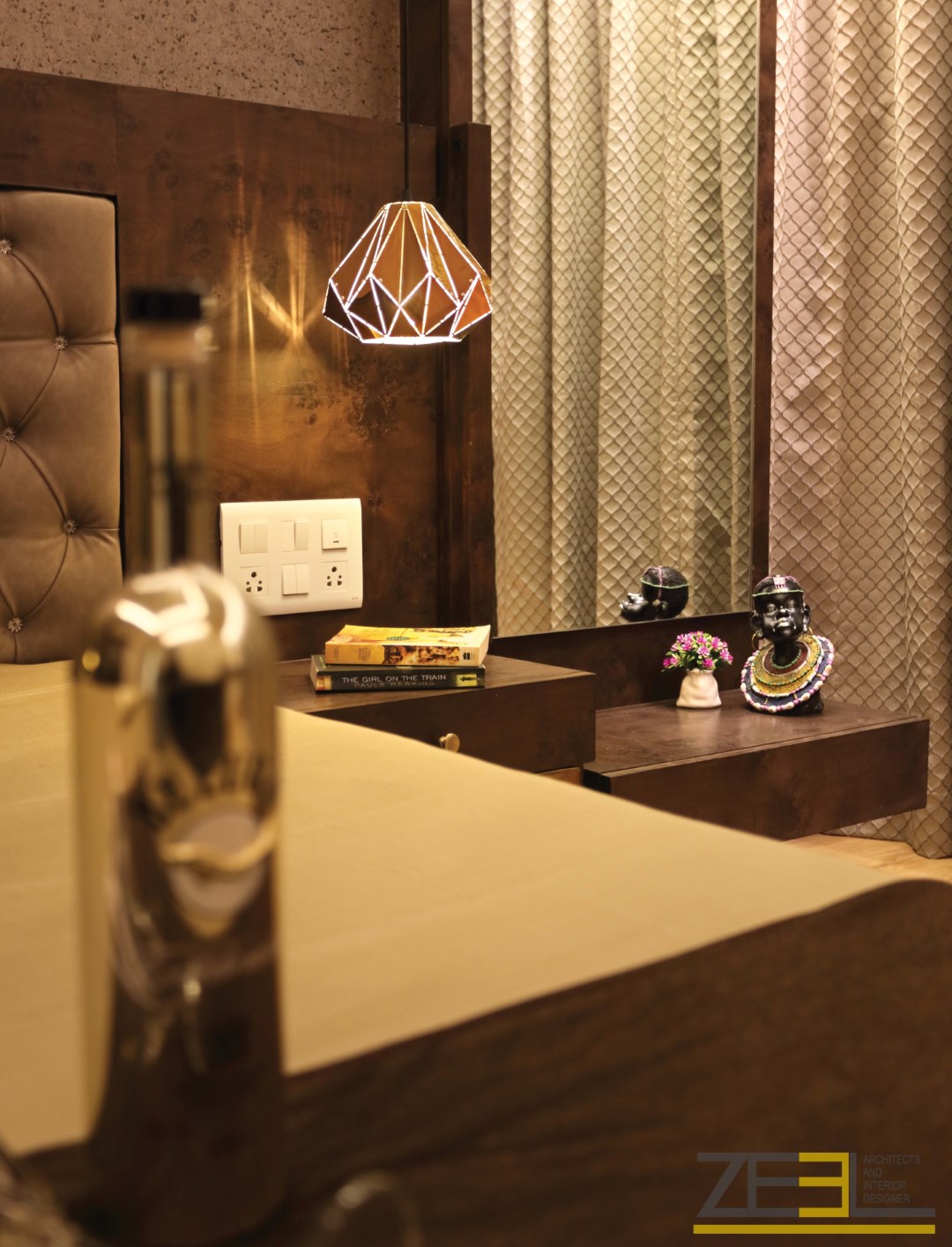 Master bed room is made simple, but elegant looking. This bedroom has been done in burl veneer which goes along with the existing light wooden flooring. The lights and side tables are used with gold metal to give richness to the whole décor.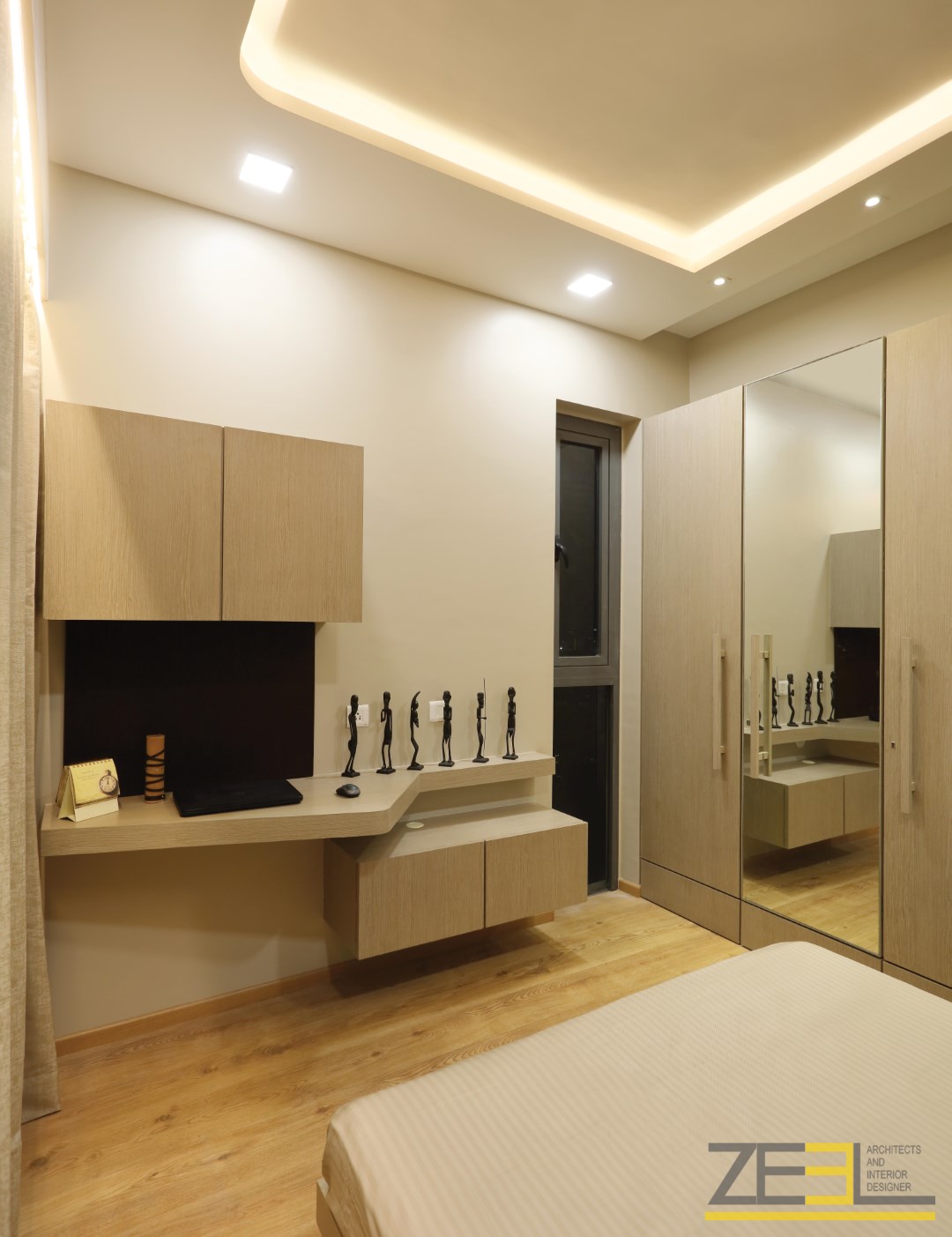 In children bedroom, we used reflection with the use of mirror on wardrobe and headboard. This room interior is done in beige. Here the mirror is used in dark shade on the head board and wardrobe as it gives depth and energy to the room.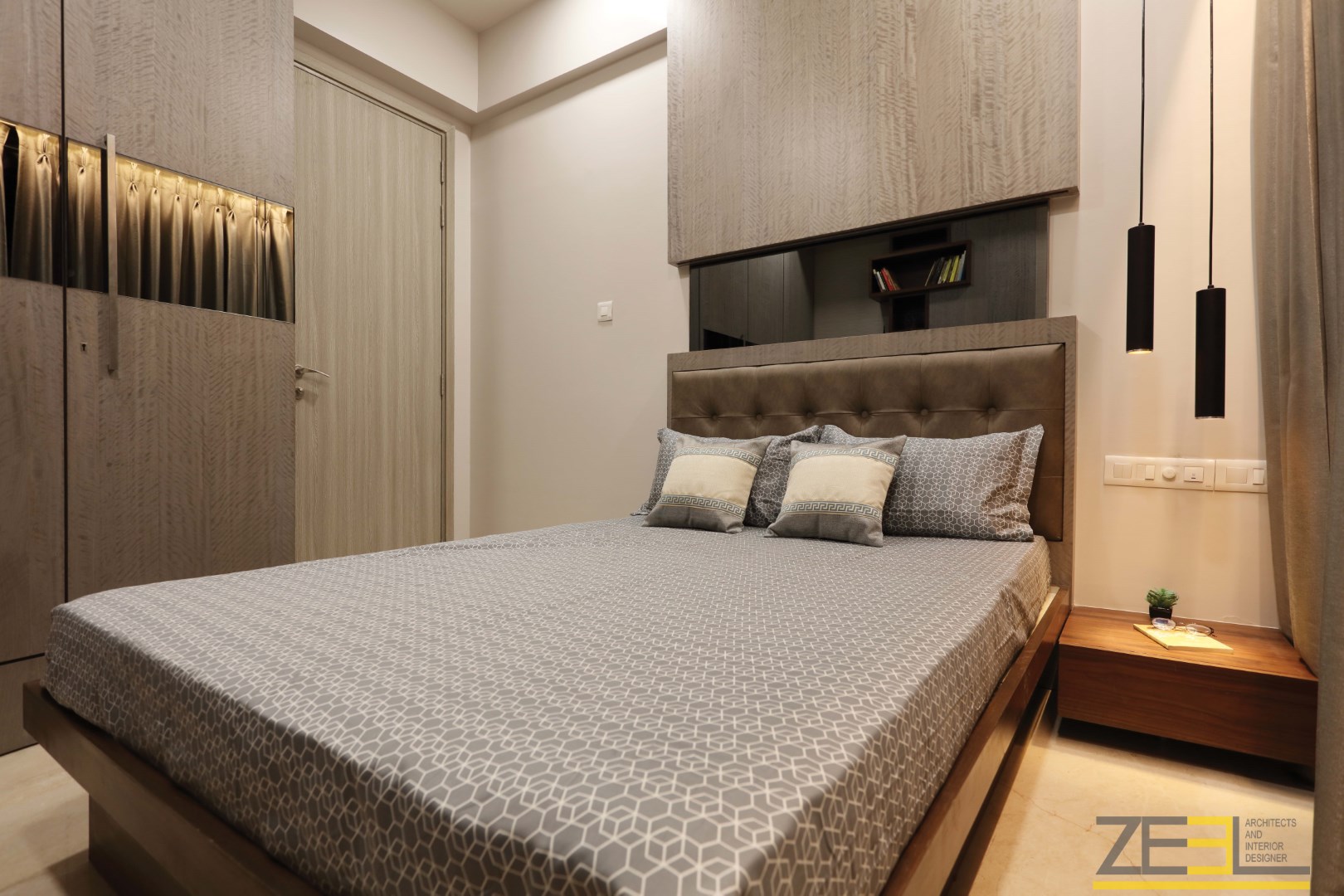 Finally the smallest room converted to a guest bedroom was the result of offsets of the columns. This offset was cleverly used within the T.V. paneling and the box shelves were created for the artifacts / books/ etc. Again grey and wooden colors are used here in this room to be neutral tone room for the guests who will be occupying it for small period of time.
In all the rooms the artifacts were also selected by us according to the taste of the client and décor of the room. This helps on given life to the otherwise four wall and slab structure.
All the design and furniture was made in house.