&nbsp
Apartment Interior Creating Balance Of Light And Shadow Through Colors | Space 9 Design Studio
In this apartment, we have created an Atmosphere using light & shadow to balance between all colors. A Play of that creates a deepness of perception and making space emotional and expressive.
Visit: Space 9 Design Studio
Drawing Room: The view of the drawing-room from the entry foyer looks great, where beautiful textures and different colors meet. The cross brick texture creates a natural background in this modern drawing-room. We have carved out a space for the temple from the drawing-room. The Partition has 14 vertical individual louvers creating a beautiful background in circular design between these two spaces. The wooden ceiling continues till the guest room entry door and the same design covers the door and creates a framing effect. Sofa with leather material added more luxury in the drawing-room. A perfect scenario of a cozy yet sophisticated Drawing room, with the perfect blend of colors and materials.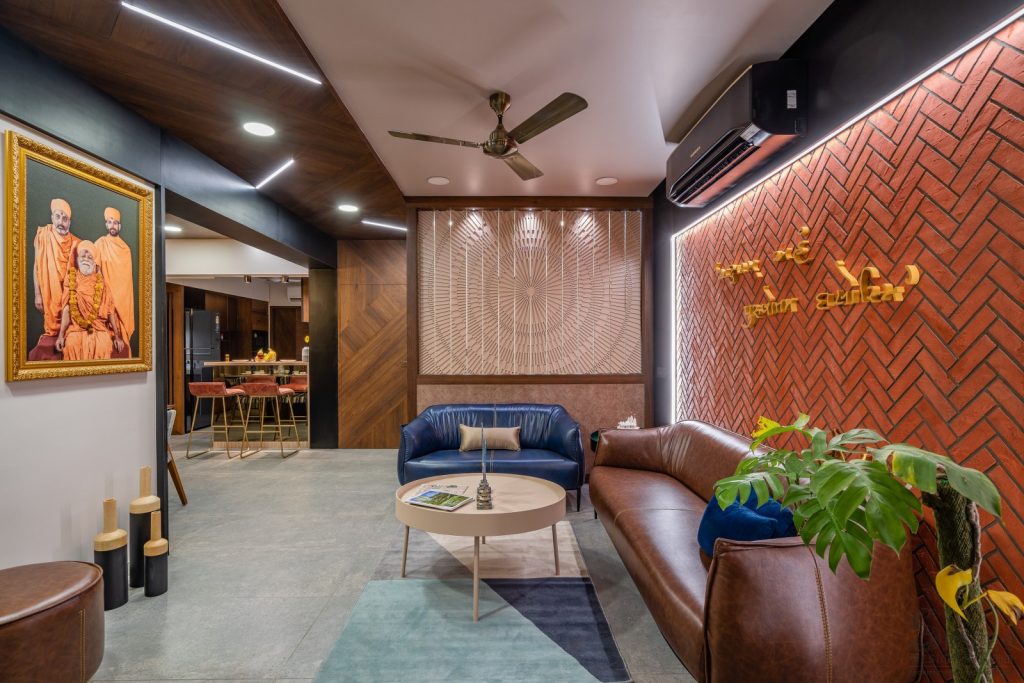 Living & Dining: As well as combination of main textures of green fabric and walnut color makes Living room, kitchen and dining area atmosphere of comfort and flawless beauty! The shade of bottle green in combination with tropical wallpaper in dark background gives the feeling of comfort and relaxation. So when you are inside this space you feel yourself really calm and with this amazing, 180 degree view, the serenity and philosophy thoughts fill your mind and take you far away.
Kitchen: The fronts of the kitchen unit are faced with walnut veneer, and the top cabinets are decorated with rustic Gold Finish. Marbled and gold-toned, an outstanding, luxurious kitchen Front with Italian marble textured tile.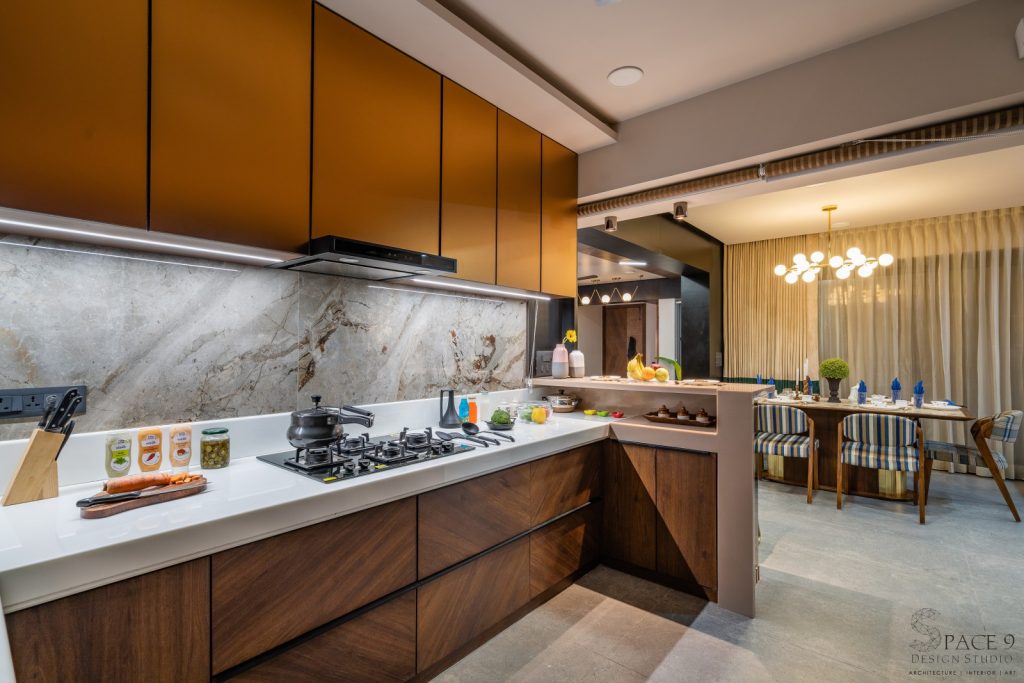 Master Bedroom: In this bedroom, we create a design that fulfills all the requirements of the client with maximum open space. All the colors and different use of material creates the aesthetic more luxurious. The use of leather on the wardrobe defines the affluence of the room. Even one can create a luxurious and rich design without using any wooden figure veneer or laminate. We have created this design by using leather, PU color, brass, beautiful decorative charcoal panels on TV unit wall, Beautiful panels from Habitarte.co , etc. The lighting effect makes this room more fabulous. Combination white and intermediate LED lights, spotlights, Profile lights define every space.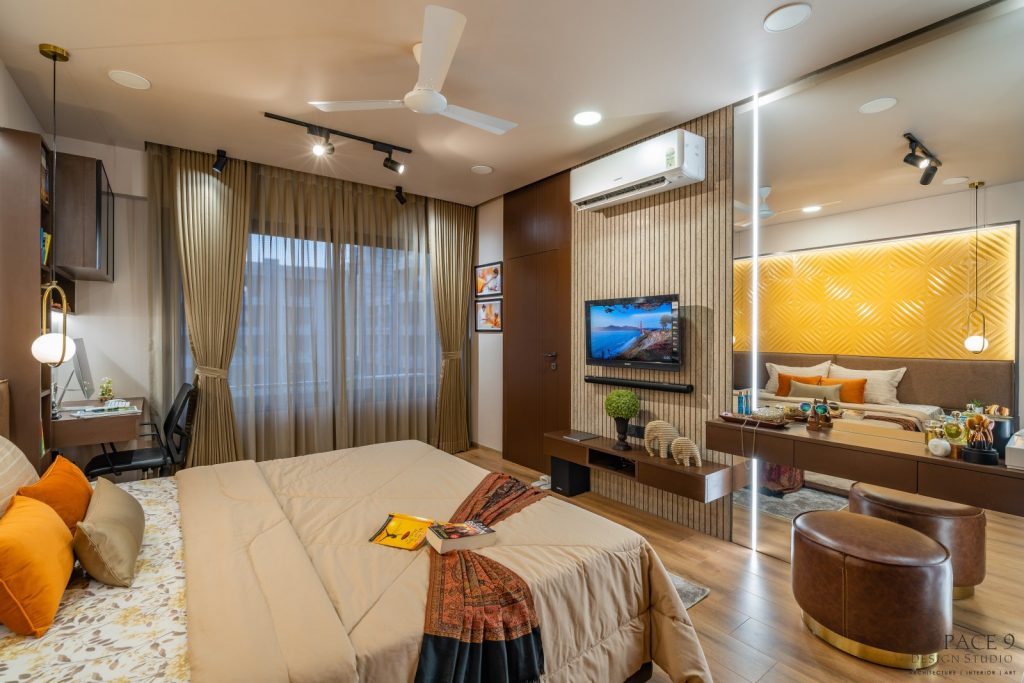 Bedroom 2: Ether Blue and light Gray – this is when the love of one particular special color turns into a cozy living space. Thanks to this shade, in the apartment creates a feeling of soft, cool, enveloping lighting both in the daytime and in the evening. While Creating Full height bed back on client's requirement we have decided to make it simpler in terms of design and color so that it makes a great combination of luxury with modern.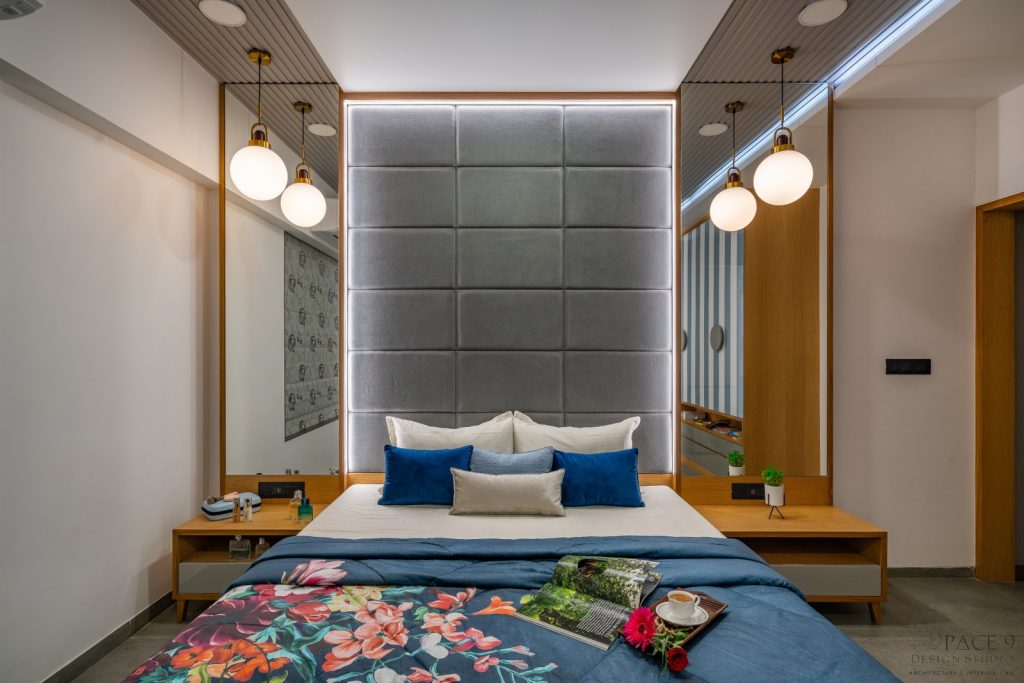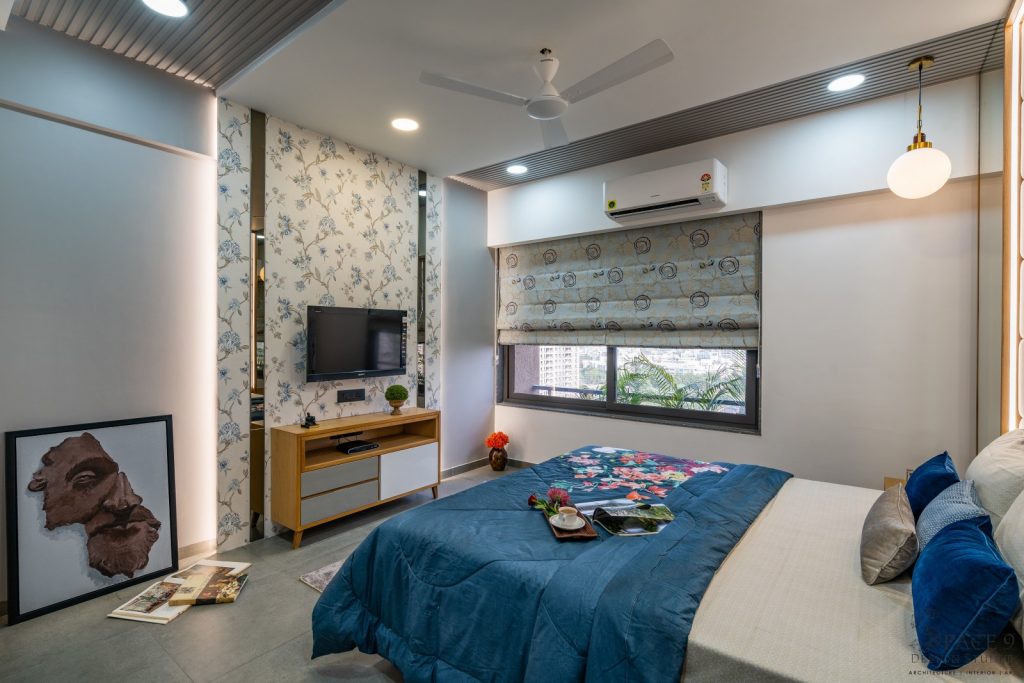 Bedroom 3: Navy blue color and a mix of patterns and textures bring an eclectic aesthetic to this room. The use of pastel color and veneer with a highlighter navy blue color with a modern touch for the youngster is pleasing. The full height wardrobe, study table & mirror makes you feel more height in this room.
Guest Bedroom: The color separation from the window line increases the beauty of this room. The peculiarity of this bedroom is both beds and side tables are lose so that client can easily move and put these beds together. That's why we have made the design of the headboard continue to the bed back wall.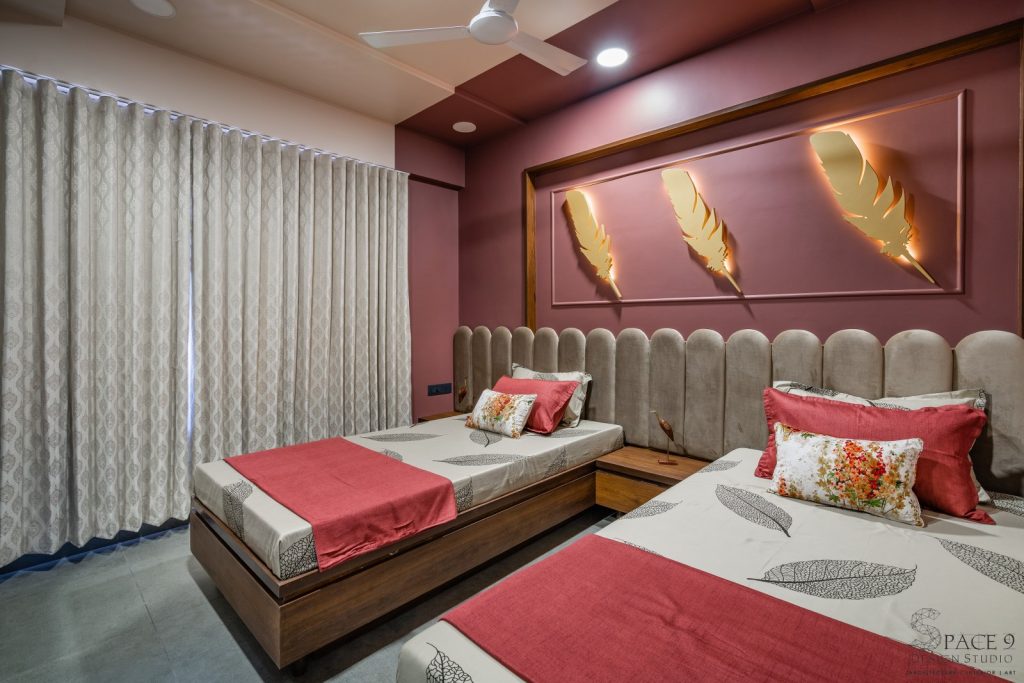 FACT FILE:
Designed by: Space 9 Design Studio
Project Type: 4BHK Residential Apartment Interior
Project Name: "PRAMUKHAM"
Location: Ahmedabad
Year built: Oct. 2020
Size: 1978 Sqft. (Carpet Area)
Project Cost appx: ₹42 Lac.
Principal Architect & Designer: Ar. Rahul Vyas & Id. Palak Vyas
Photograph courtesy: Inclined studio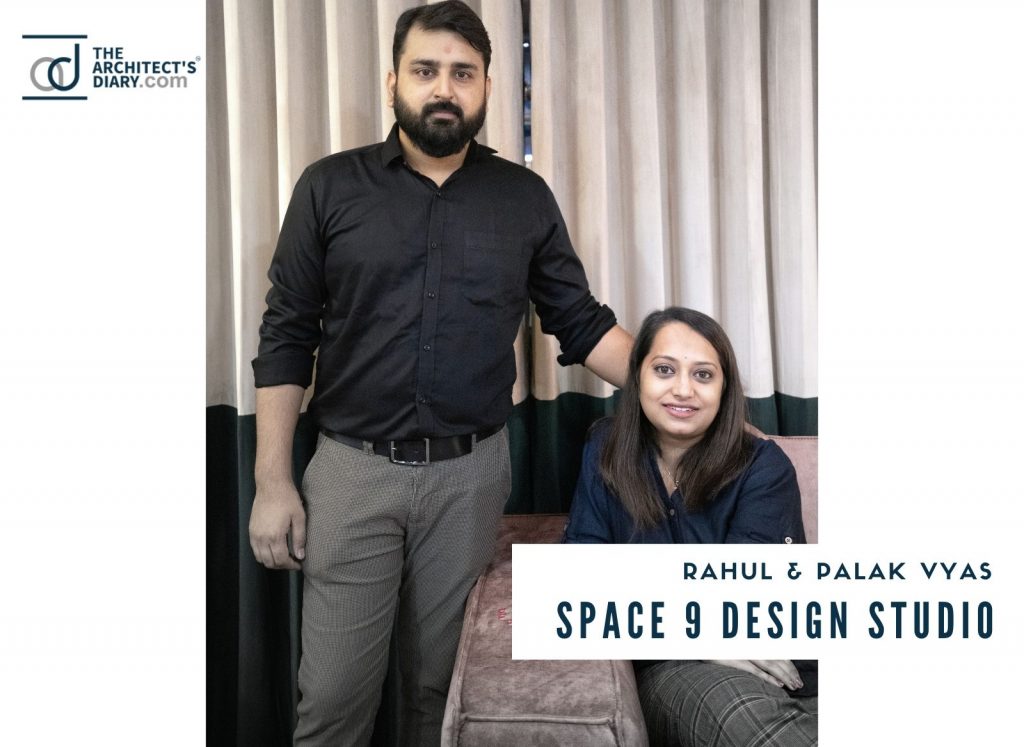 Website link: www.space9designstudio.com
Instagram– https://www.instagram.com/space9designstudio/