&nbsp
Apartment Design With Concept Of Wabi-Sabi, Simple And Close To Nature | Amoeba Design
Context: The apartment overlooks to a beautiful hill with a large pasture around and railway tracks and the other mountain ranges beyond. The landscape changes with every season, being dry for the most part of the year and lush green in monsoon.
visit: Amoeba Design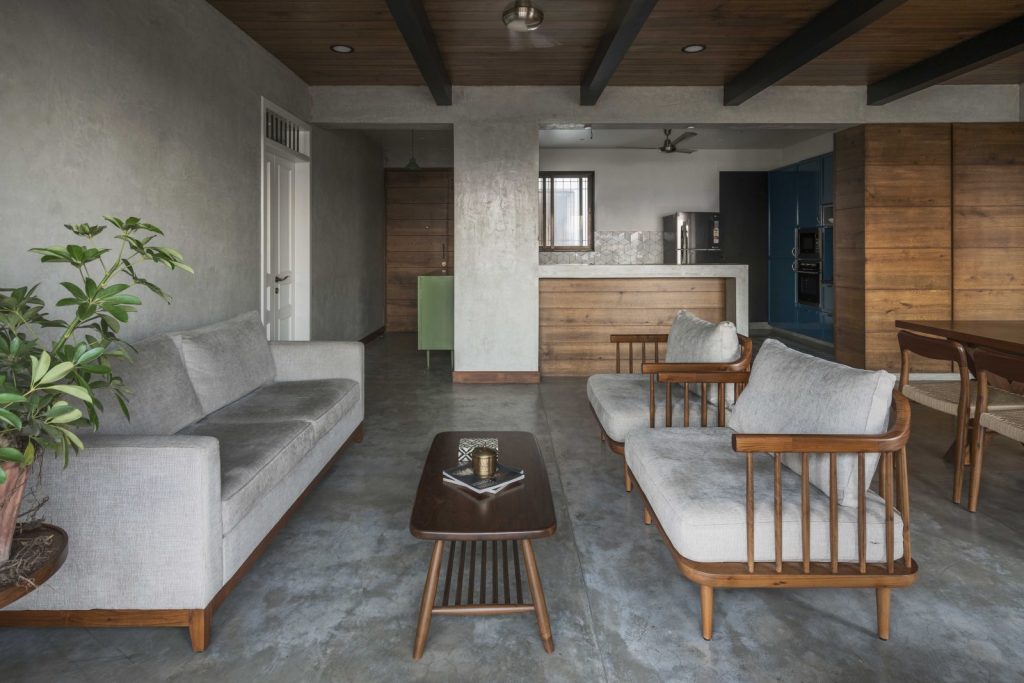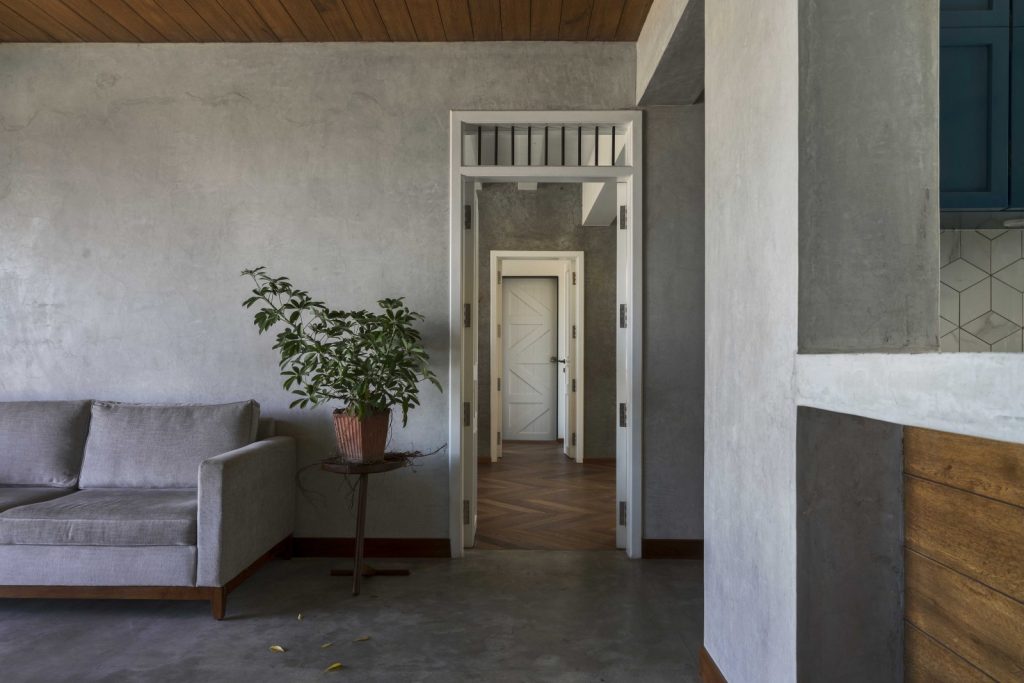 Clients Brief: House for a famous cinematographer, this 4-bedroom apartment near Lonavala, was his getaway from the chaos of Mumbai and the film city. He asked us for an honest and non-cluttered space where he could weave his thoughts and breathe the fresh air.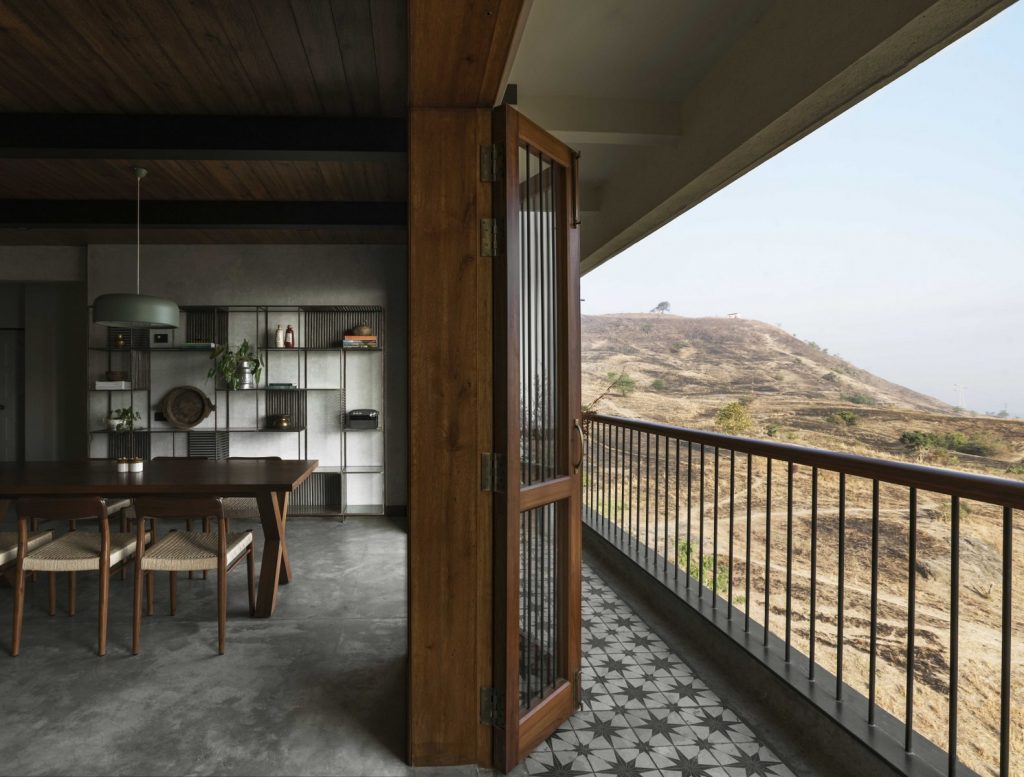 Design Philosophy: The design process for this house was driven by a quote by architect Geoffrey Bawa which says "There is too much architecture between me and the view"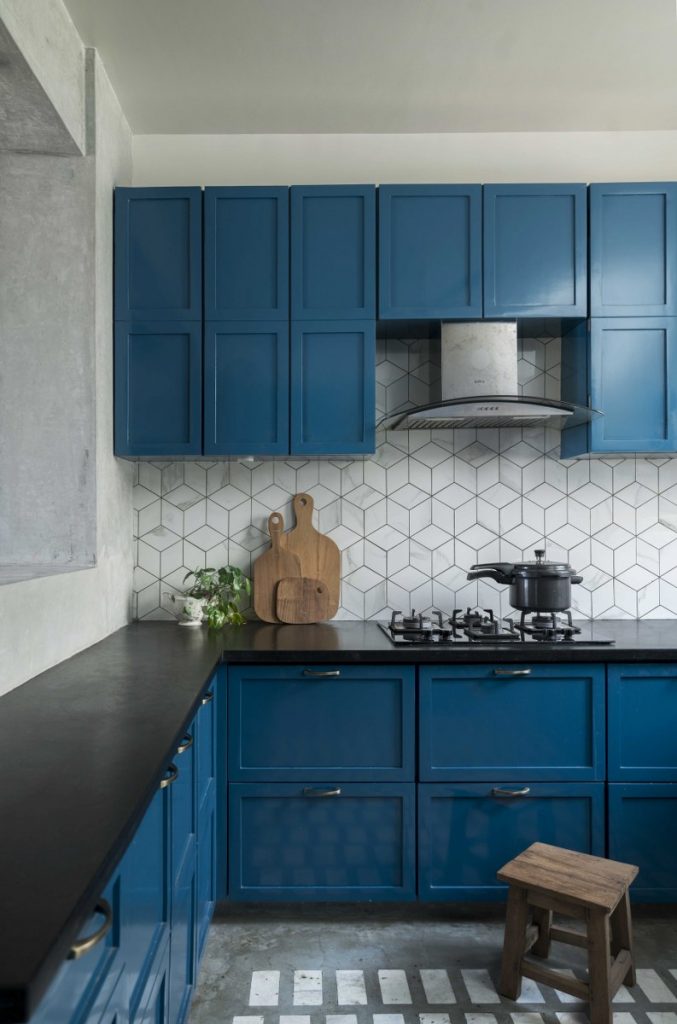 The client's brief was in harmony with the concept of Wabi-Sabi, authentic, simple and close to nature and celebrates the beauty of a naturally imperfect world. This house gives them simplicity without extravagances. Creating a harmony of natural materials, it is texturally rich yet crisp.
It was originally a 2-bed and 1-bed apartment that was merged to form a 4-bed apartment. We opened up the north side of the living room towards the hills beyond. The two balcony doors make the landscape an ever-changing artwork for space.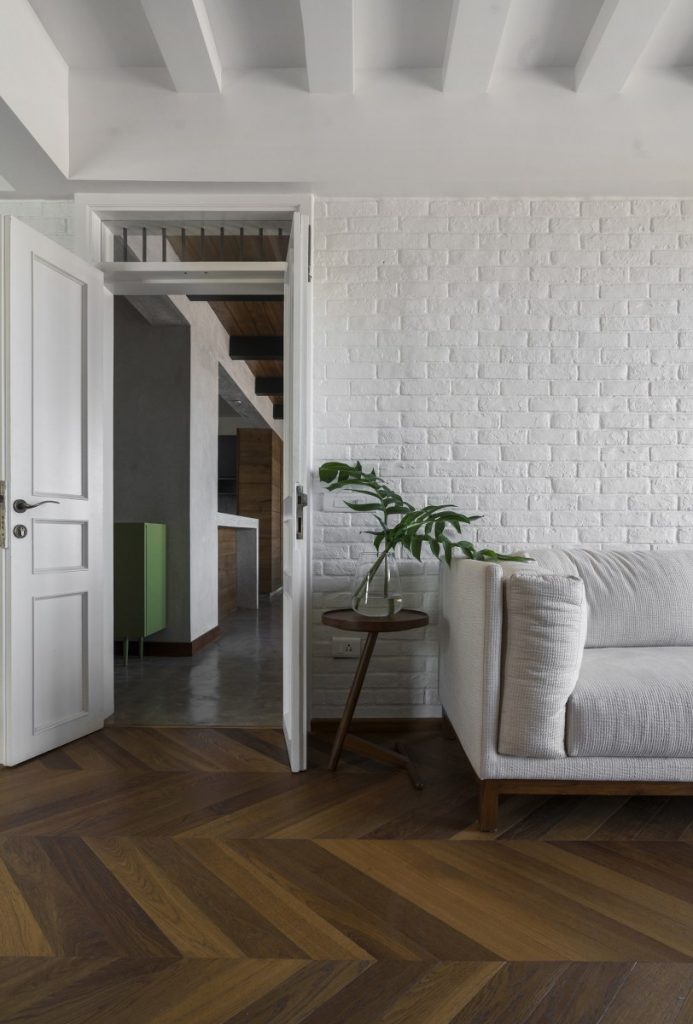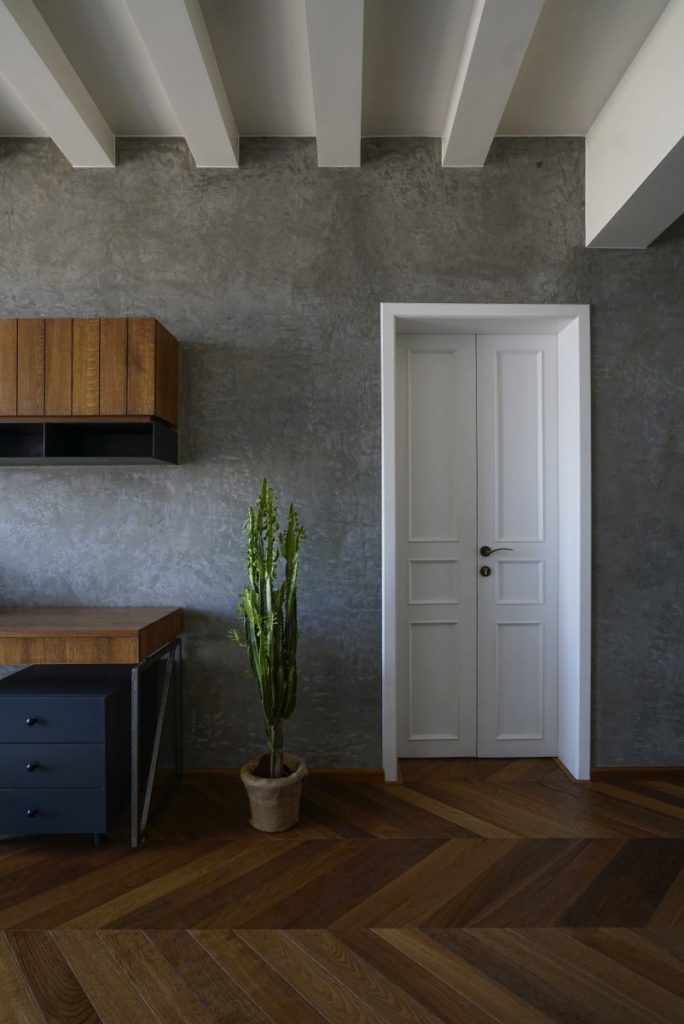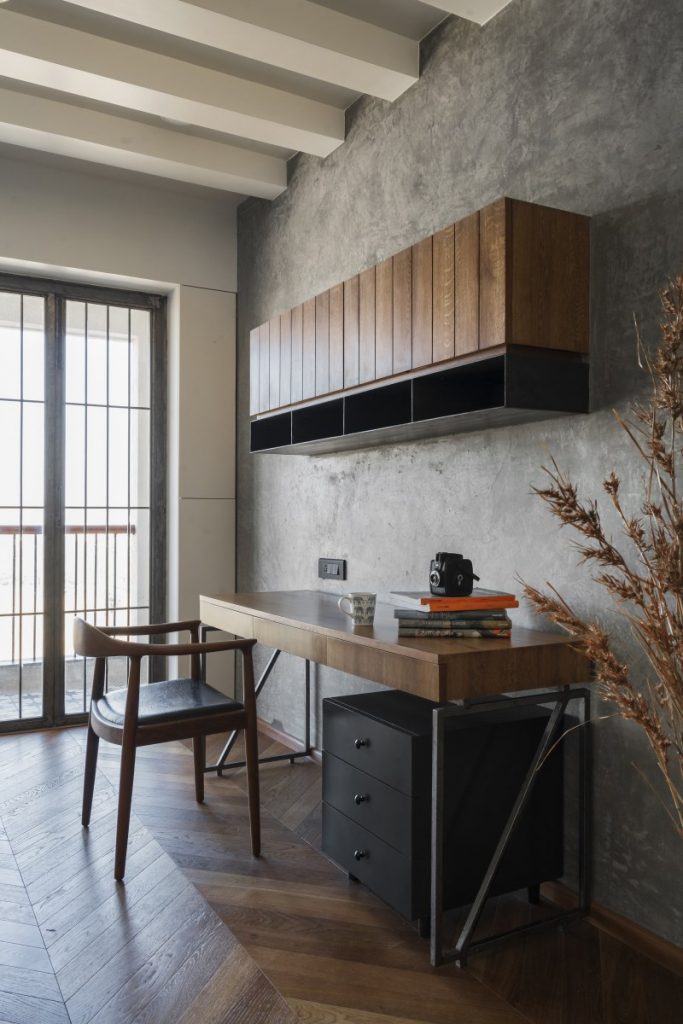 Context playing an important role, the apartment promotes an overall sense of peace and tranquility using simplicity as the base of the design. It also helps in visualizing the material palette.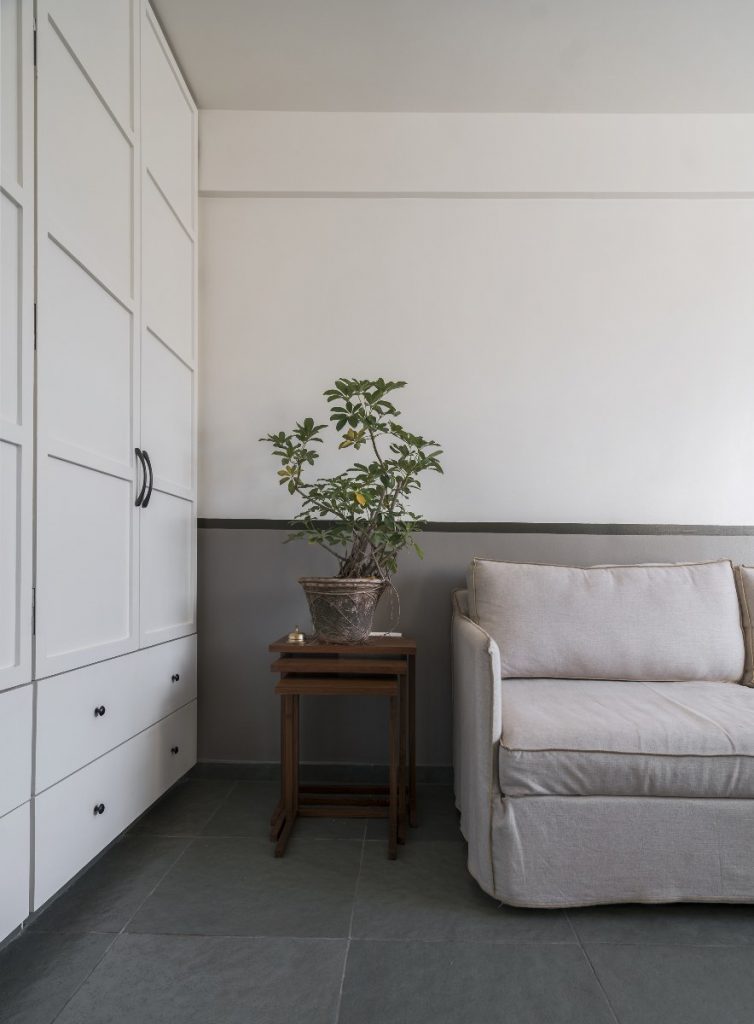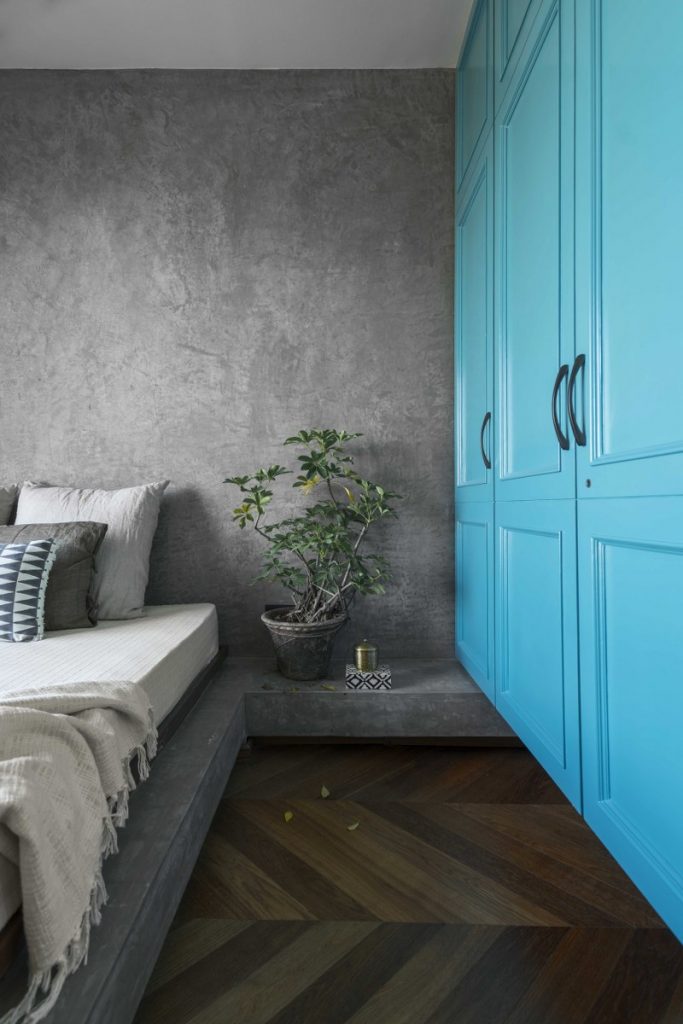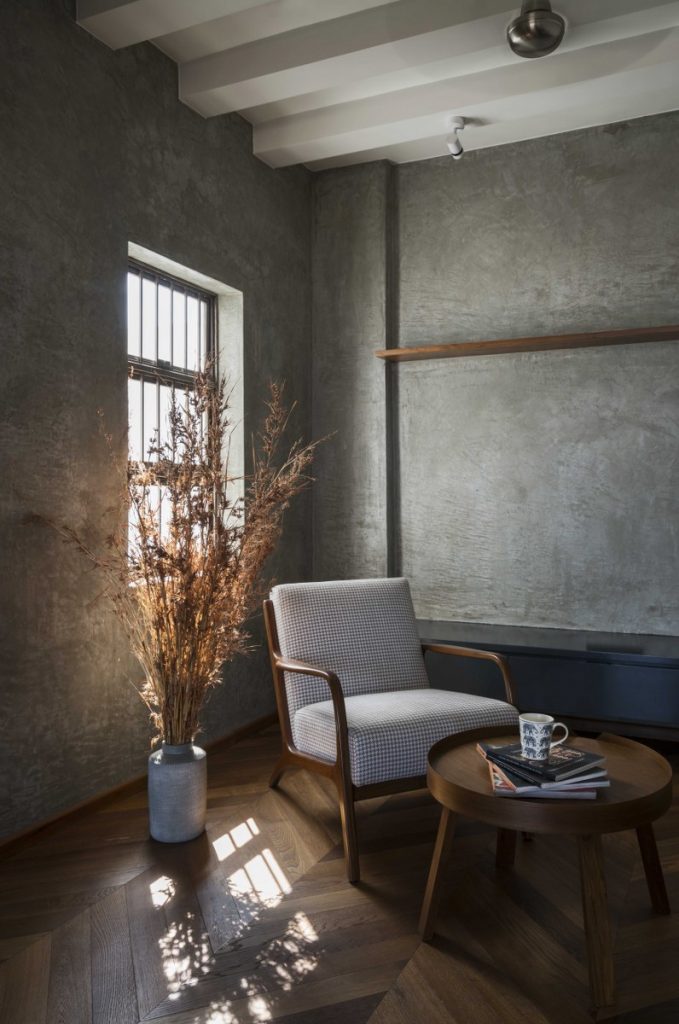 Restricting the palette to concrete and wood, was an important part of the design process. Both of the materials, as they age, start telling stories of the place and changes look with the passing of time. The material palate emphasizes the beauty and poetic imperfection of nature's texture. Walls and floors are stained in pigmented cement plaster to mimic the dry grasses and setting the apartment into the landscape. The wood in the ceiling adds the required warmth in the space.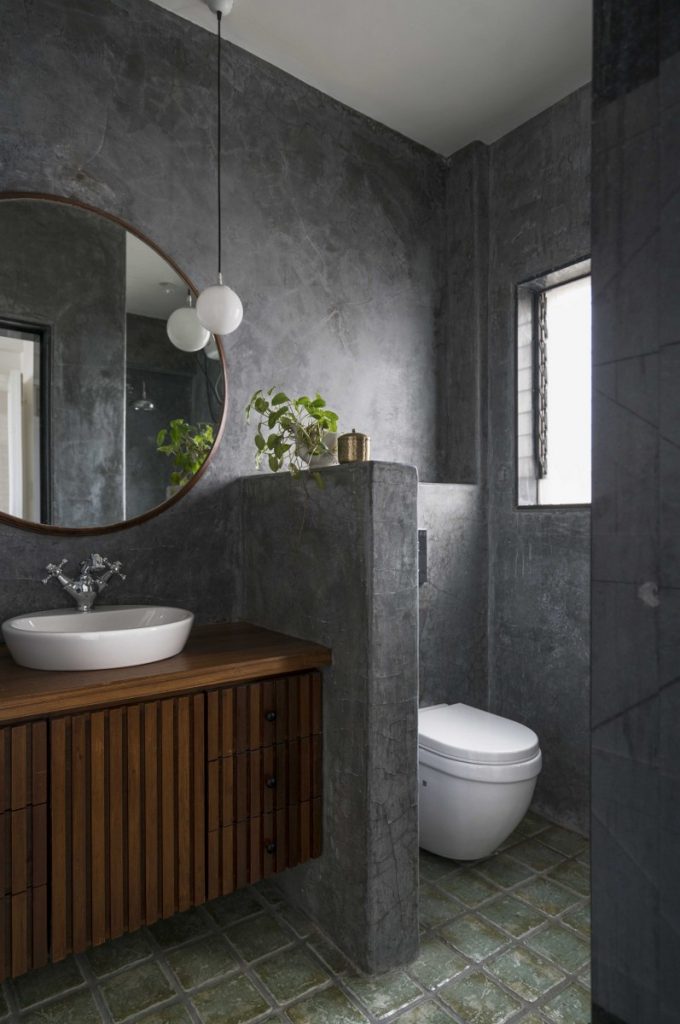 This home is a state of mind, a way of being. It's the subtle art of being at peace with yourself and your surroundings. The possessions in the house are minimalistic by keeping only those things that bring nostalgia, beauty, and utility. The natural impurities in plants, wood, and cement add to the beauty of imperfection.
FACT FILE:
Designers: Amoeba Design
Project Type: Apartment Interior
Location: Talegaon, Maharashtra
Built-up area: 1721 Sq.Ft.
Principal Designers: Pashmin shah and Satyajeet Patwardhan
Photo credits: Rohan Joshi and Parth joshi