&nbsp
Apartment Design With Basic Concept of Simplicity And Elegance | SPDA 
When the lovely young couple who are the owners of this apartment approached us to design their home, the first question we asked them was, "Tell us what you want from this home?" Their reply was, "In the hustle and bustle of Gurgaon, we want our home to be a reprieve from the dust, heat, and craziness that is everywhere outside. This home is our escape, a place for the family to come together and relax and unwind. It has to be modern and classy, but it has to be home first. It needs to be a place where we can put up our feet without having to worry and fuss".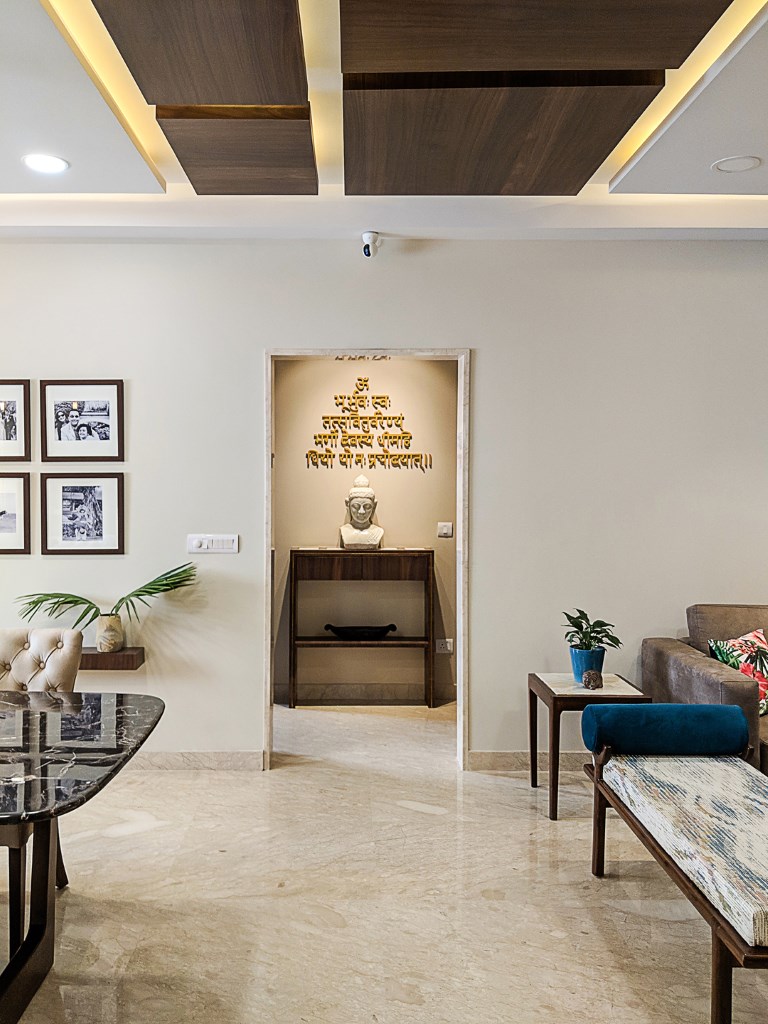 After a long discussion on things like budgets, looks, styles, their likes and dislikes, we evolved a concept which at its very essence were 3 words, "Simplicity, Elegance, and Unpretentiousness".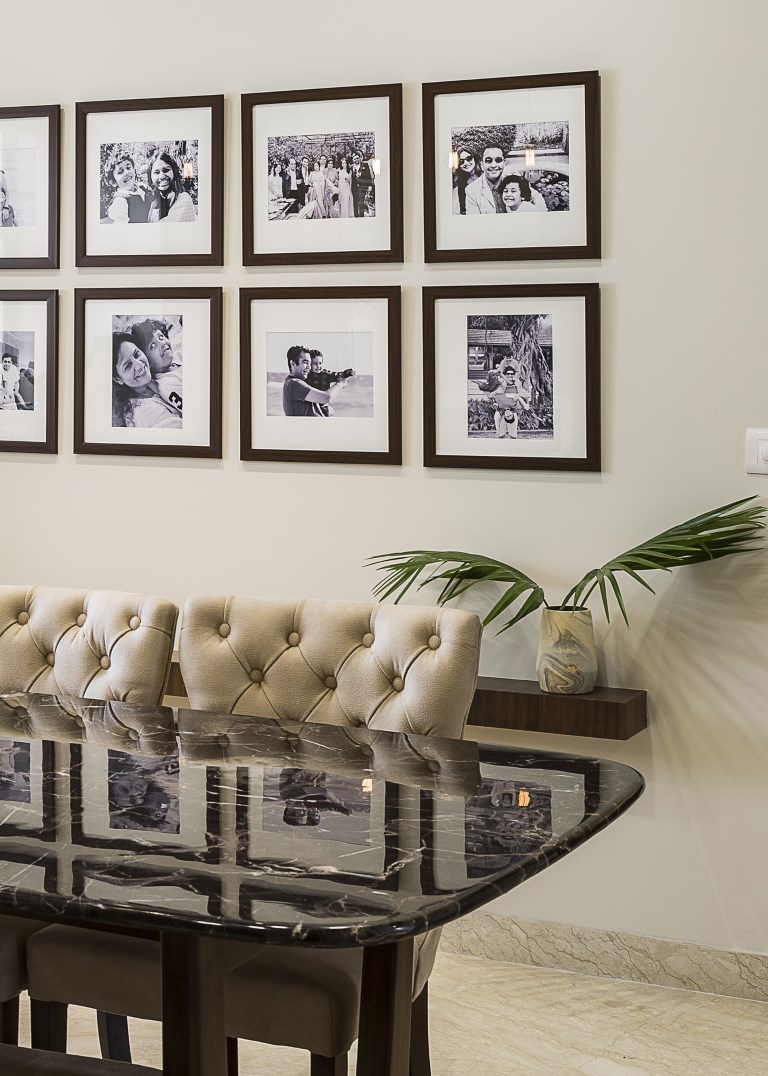 One of the nicest features of this apartment was the main hall which consisted of the drawing room with a nice sized balcony at one end and the dining area with a large window at the other. This meant that this space was beautifully flooded with natural light as well as a cool breeze, especially in the evenings. This was a great inspiration for us the main driver for the design scheme. We wanted to emphasize that sense of lightness and airiness through the entire apartment, both in the form of interventions to the plan, such as opening up areas and lending a sense of space and openness, as well as playing with a light, neutral color palette. While the design of this apartment at its heart is modern, we wanted to define it with a sense of casual luxury and so we decided that marble and wood reign supreme while making it come alive with a few luxe touches blended seamlessly into the design
One of the biggest challenges of the project was a long passage at the entry of the house. While this was a nice wide passage, it was pretty dark and dreary. This boring passage really needed a major overhaul and it needed to be made a part of the house. We decided on doing something dramatic at the entry, to make space come alive. The idea was to bring in a sense of restrained luxury here. The veneer ceiling of the passage adds a bold element that becomes a part of the wall, where a panel is created to hide a rather unsightly Distribution Box. This creates a lovely feature wall perfect for a mirror and a bespoke console that doubles as a space for storing shoes.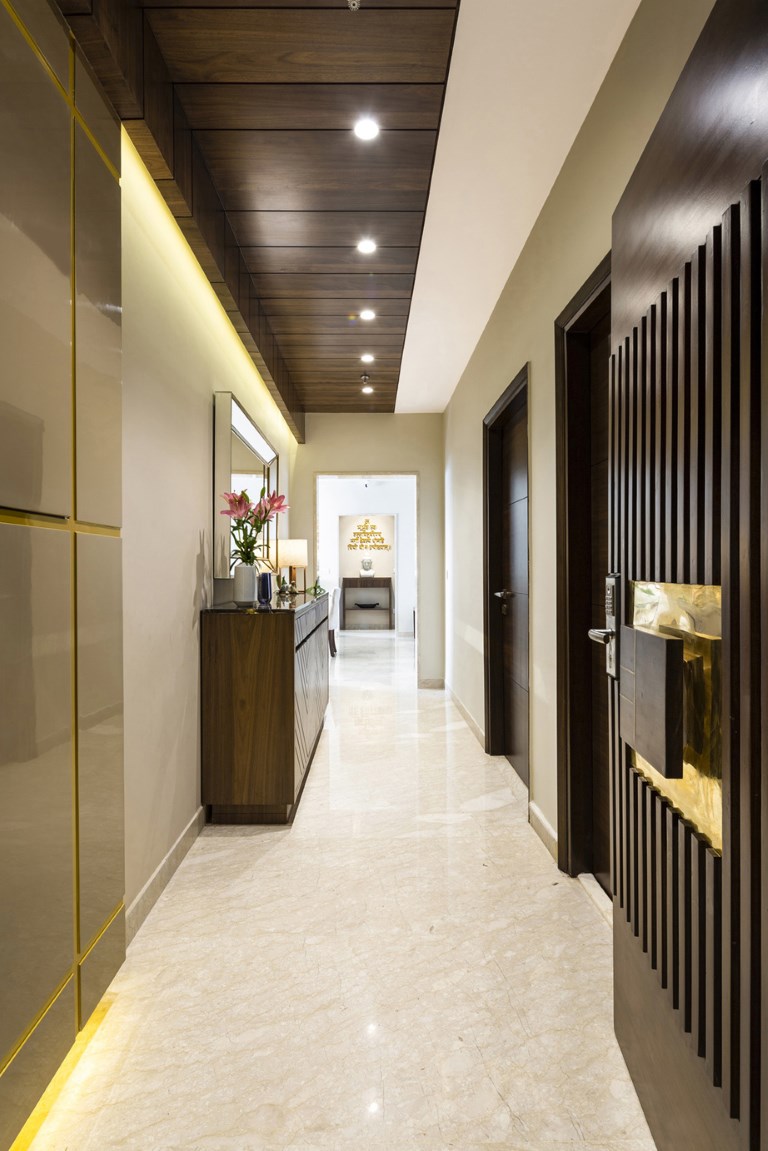 The initial design for the ceiling in the main Drawing/Dining hall was very different to what we ended up executing. A lack of symmetry in the initial plan and a little serendipity resulted in the ceiling evolving as it did and we were all very happy with the end result of floating veneer panels.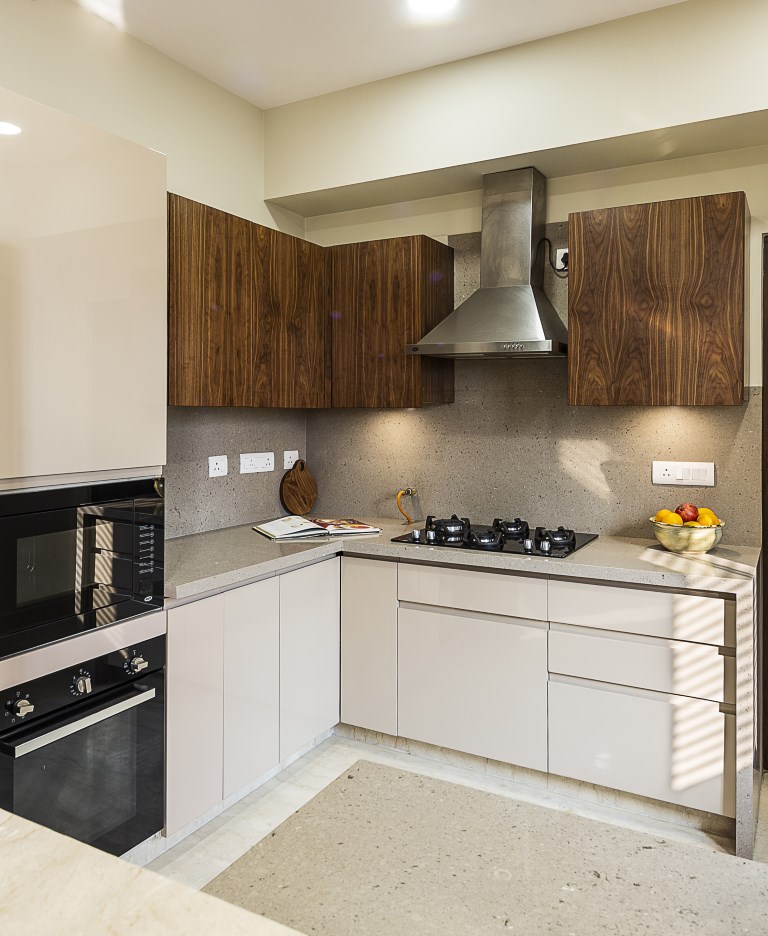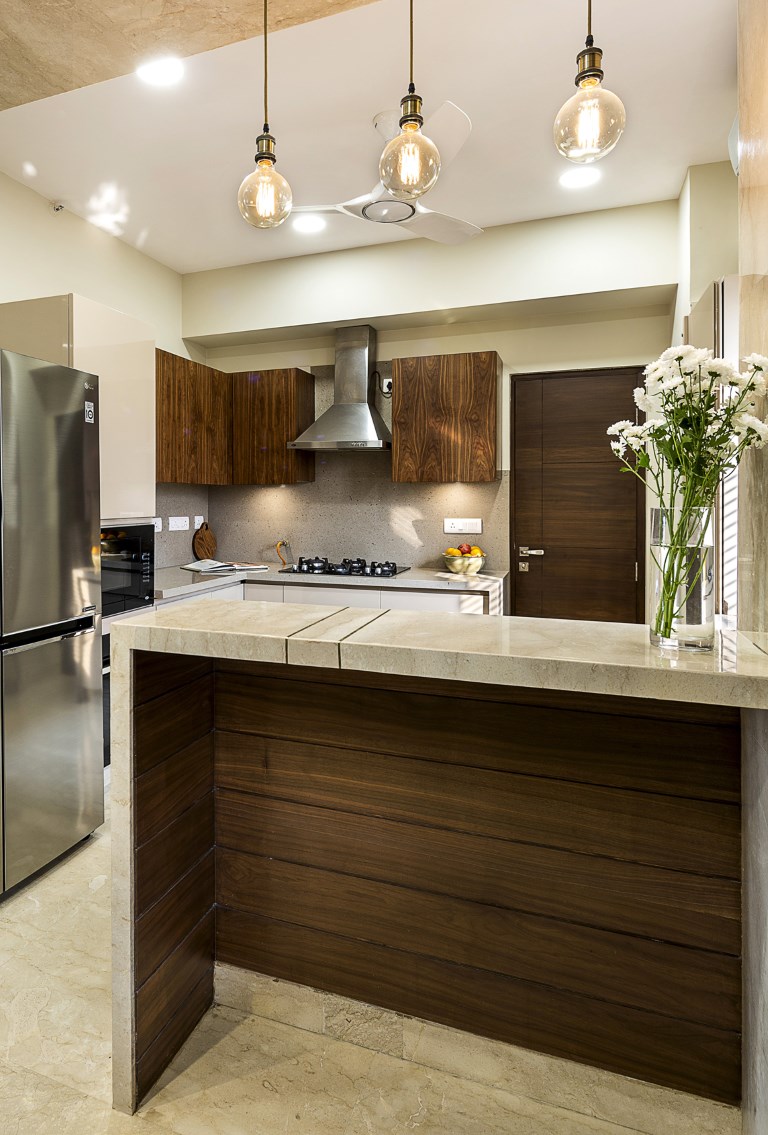 While we worked out the design for the drawings room, the idea was to create a space that gave a sense of such airiness that you could almost image a sea breeze blowing through the room. We would like to think that we achieved this, with the muted wall color, white ceiling, and the light furniture.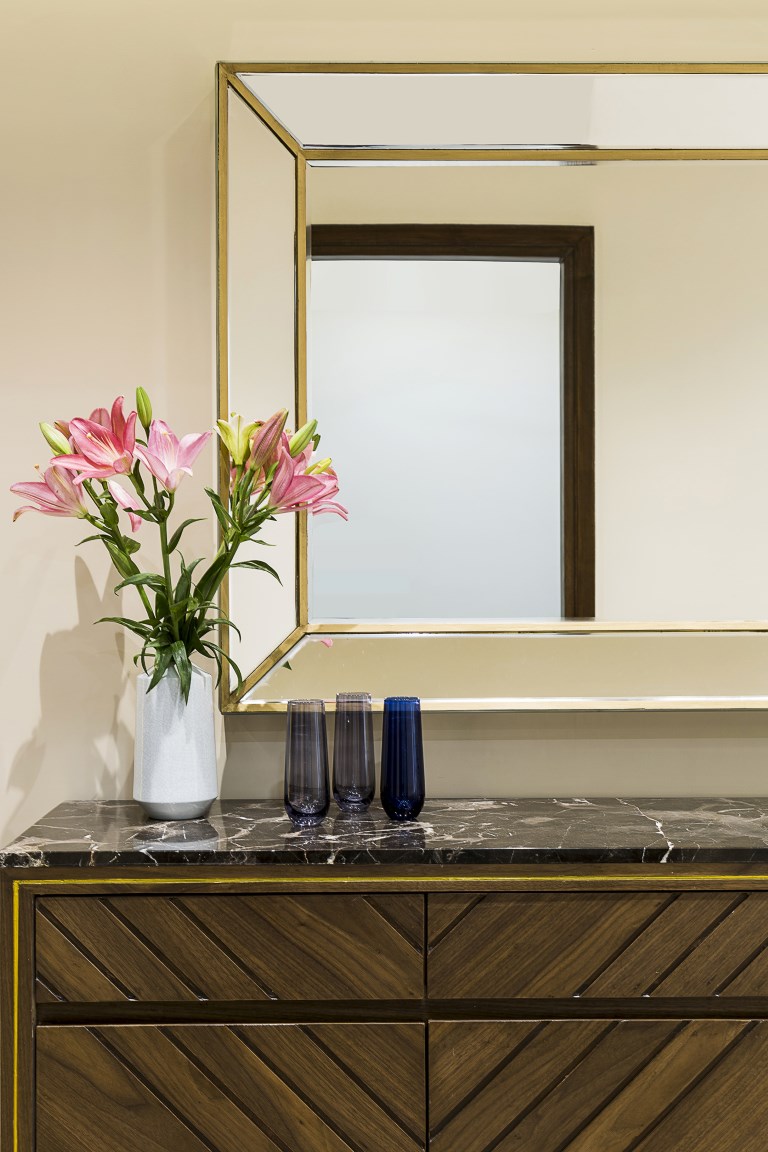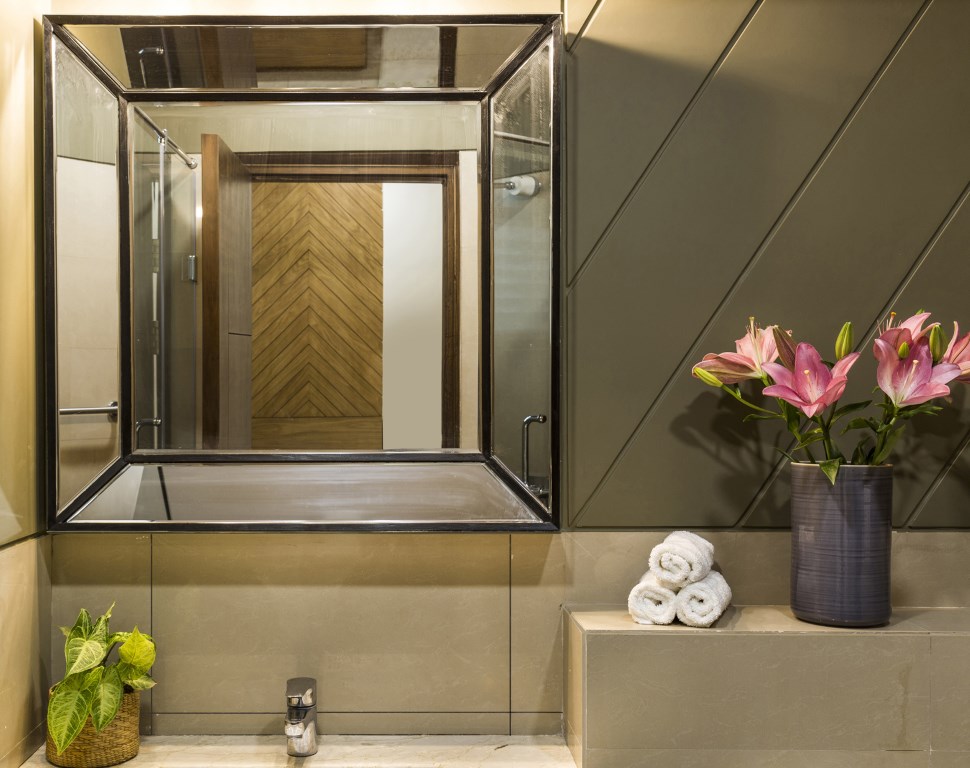 The black Italian marble table top adds a sense of solidity and luxury to this elegant space.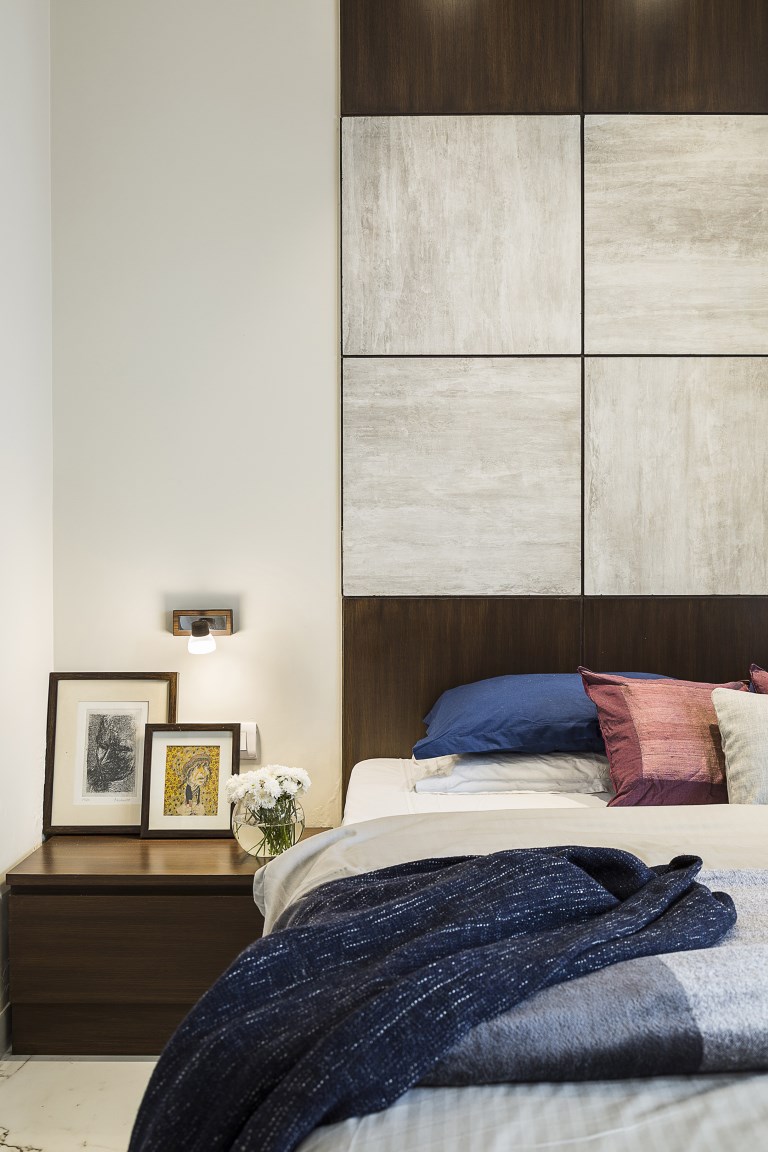 The same theme continued into the master bedroom, where again, we used muted grey tones and wood to create a modern space with a laid back elegance.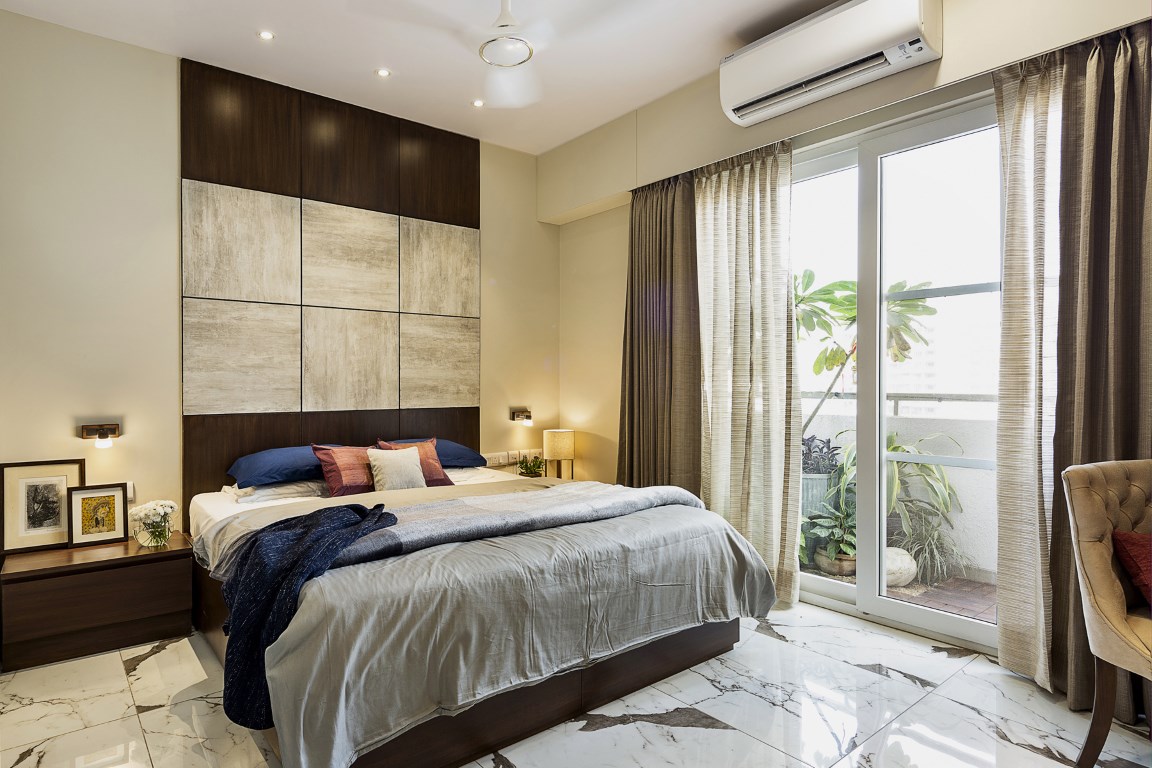 The son's bedroom was a space that gave us the opportunity to be a little more playful. A funky color scheme of grey and a very bright canary yellow formed the backbone of this scheme.
One of our favorite design elements in this room is a yellow ladder that allows you to access the topmost shelf of the bookstand.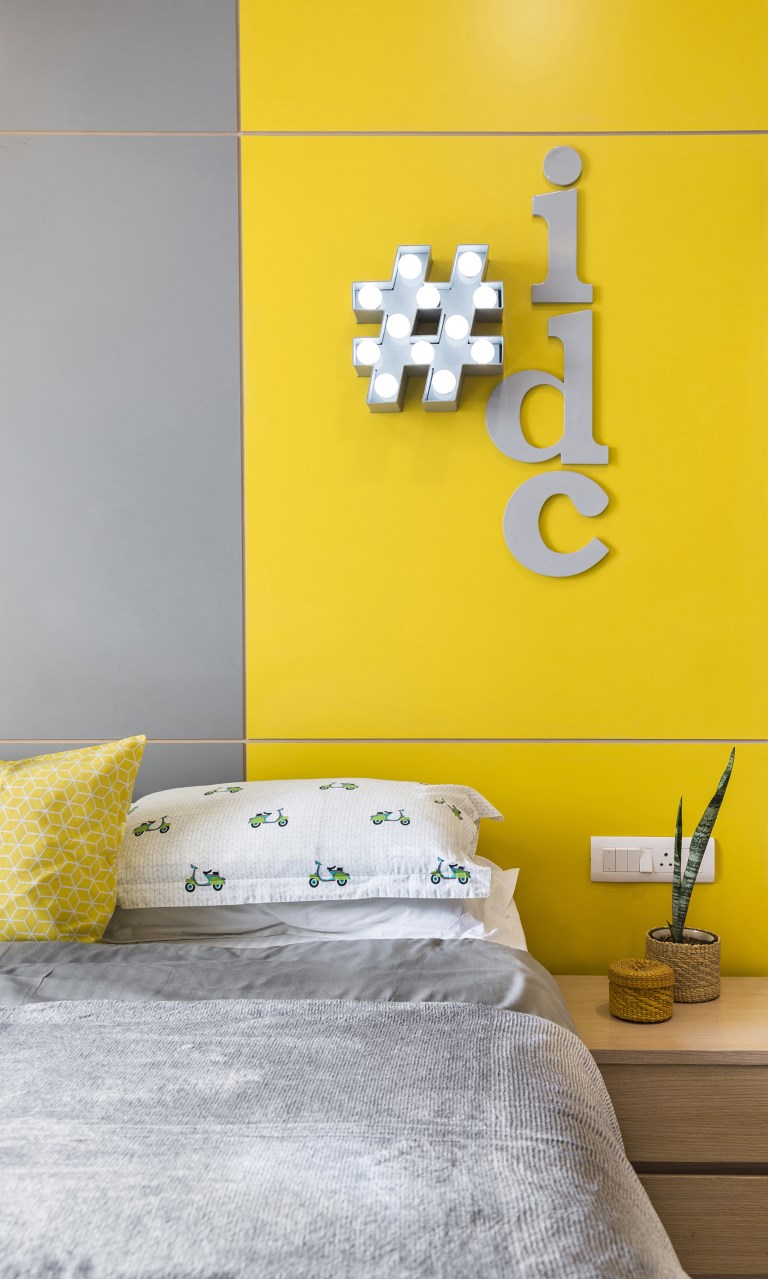 This fun, quirky element also serves a purpose and was a huge hit with both their son as well as his friends! We also created a seating area next to the bed, which was a place where their son could chill with his friends.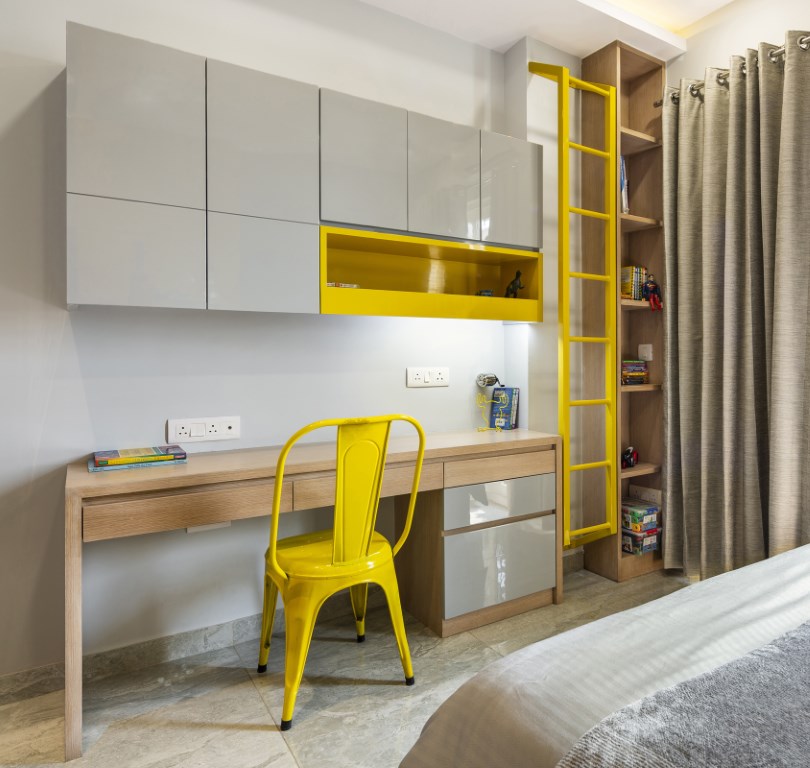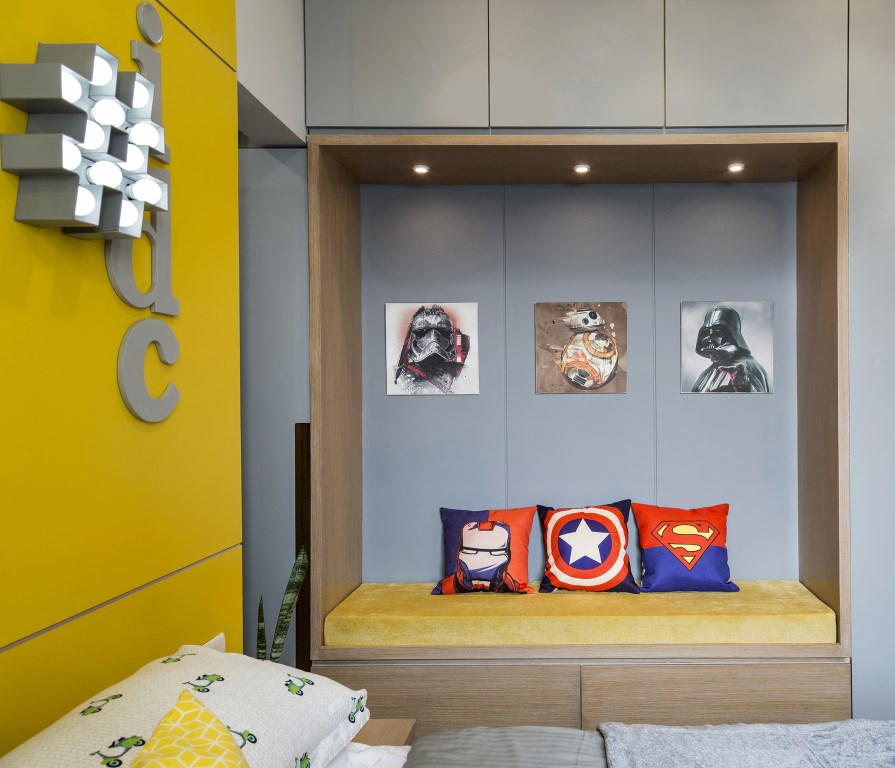 FACT FILE:
Project name: Apartment in Palm Drive, Gurgaon
Design firm: SPDA (Shalini Pereira Design Associates)
Principal Designers: Shalini Pereira & Anubhuti Mewara
Photography: Rohan Dayal
Area: 1400 sqft
Project period: 6 months