Apartment Design Creating Dynamic Atmosphere | JGP Consultants
The designing of residence located in urban area, a 1800 sq.ft carpet area has been designed by analyzing, exploring and thinking about a Residence along with beautiful facade, yet not interfering with the other Residential working apartment. The white walls and decent colour of elements adds freshness and vibrancy to the Residence. The output which we get as "Heer" is here.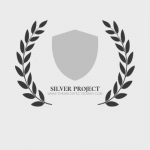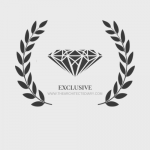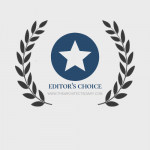 Visit:  JGP Consultants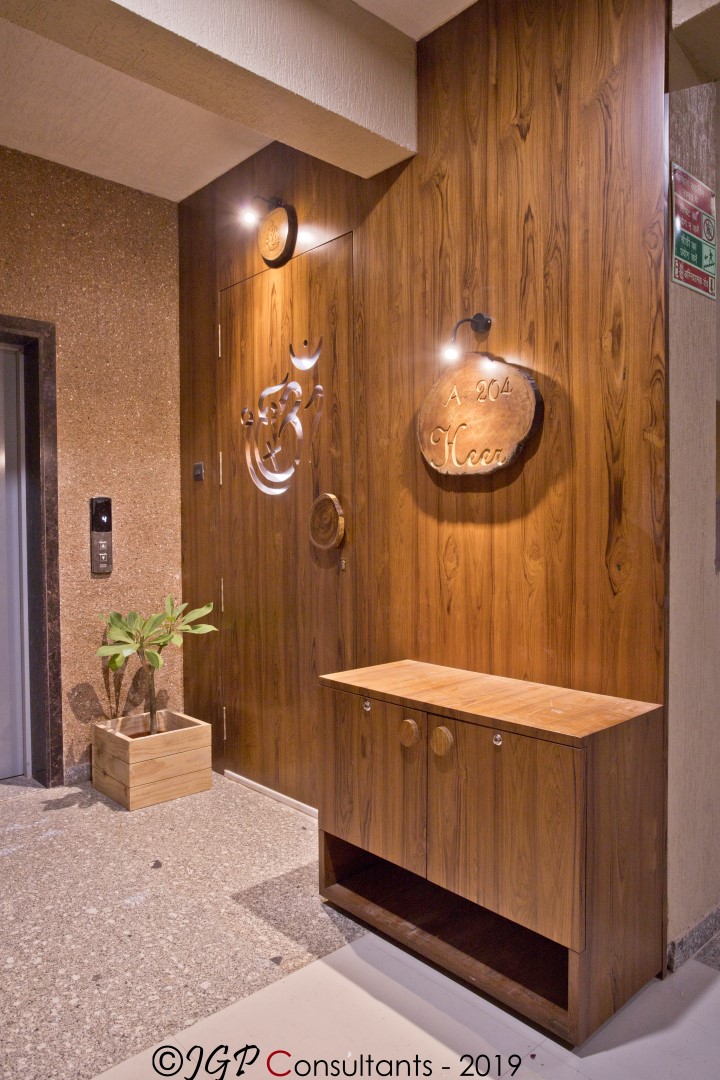 The designing of "Heer" was started with the concept of maintaining cleanliness and simple lifestyle. Client was expecting simple and natural material which can be a relaxation point after busy work schedule of his own profession and by getting the result as a "Heer" client is very happy to get his home. It was aimed to analyze their needs and expectations to create dynamic atmosphere that meets their needs.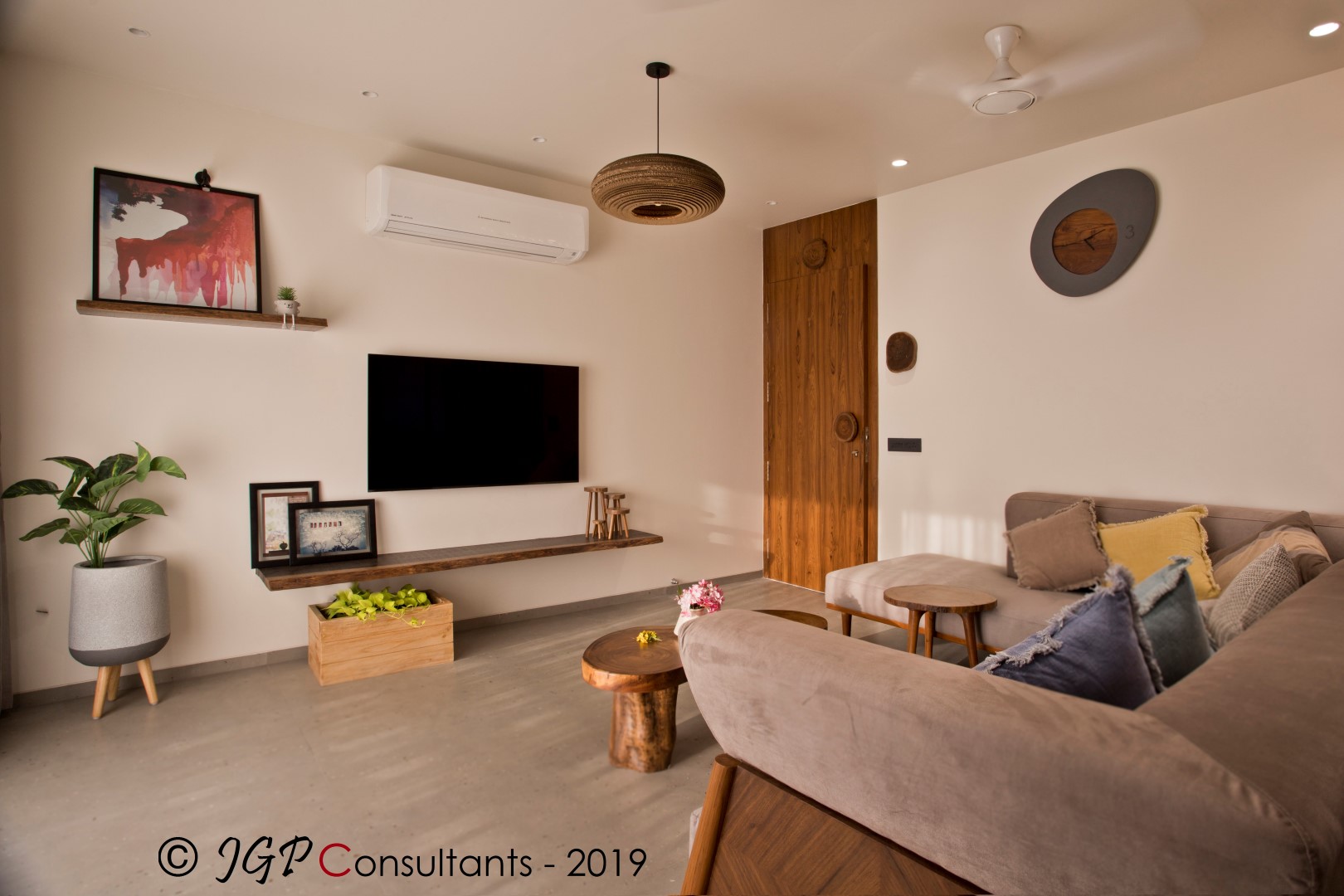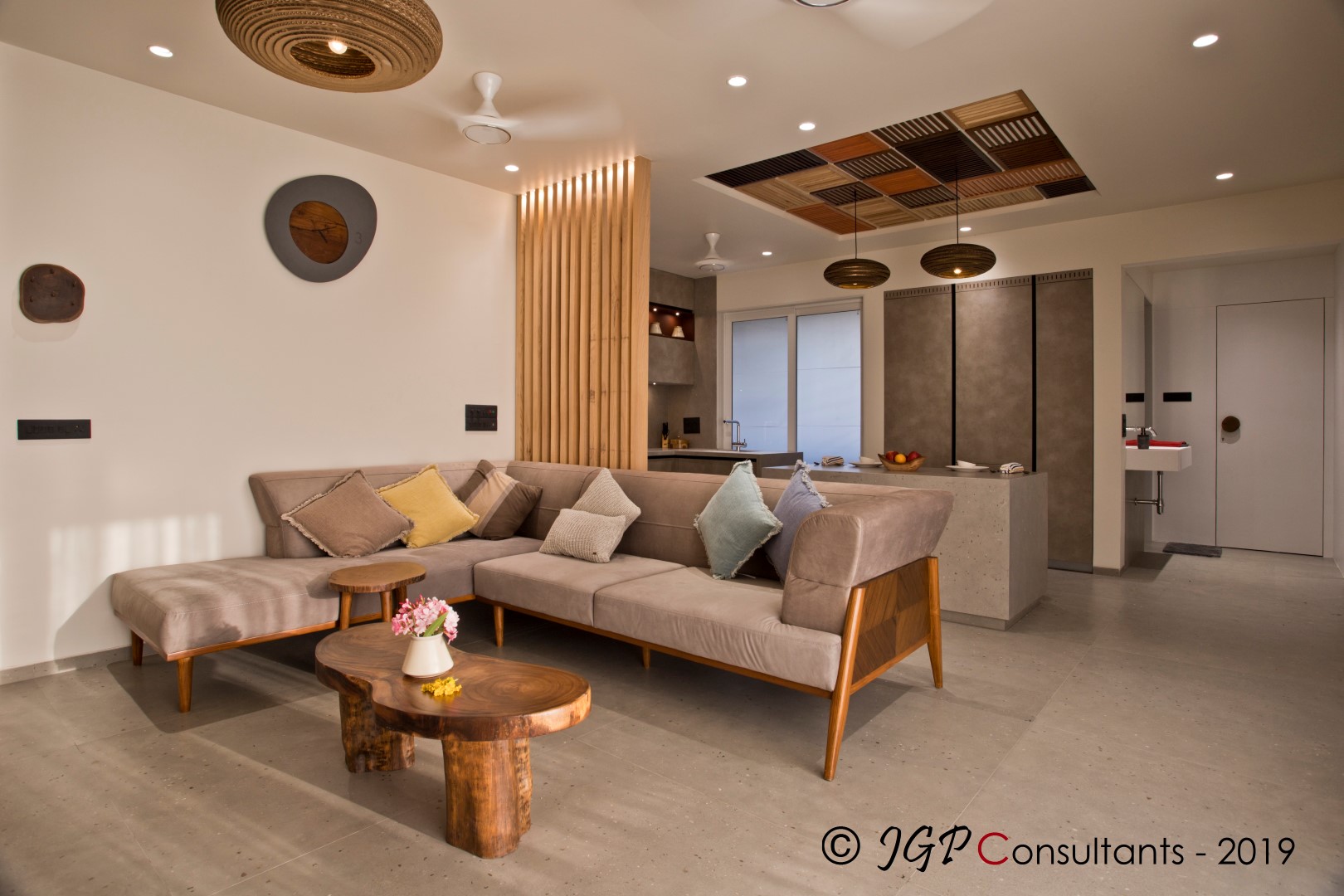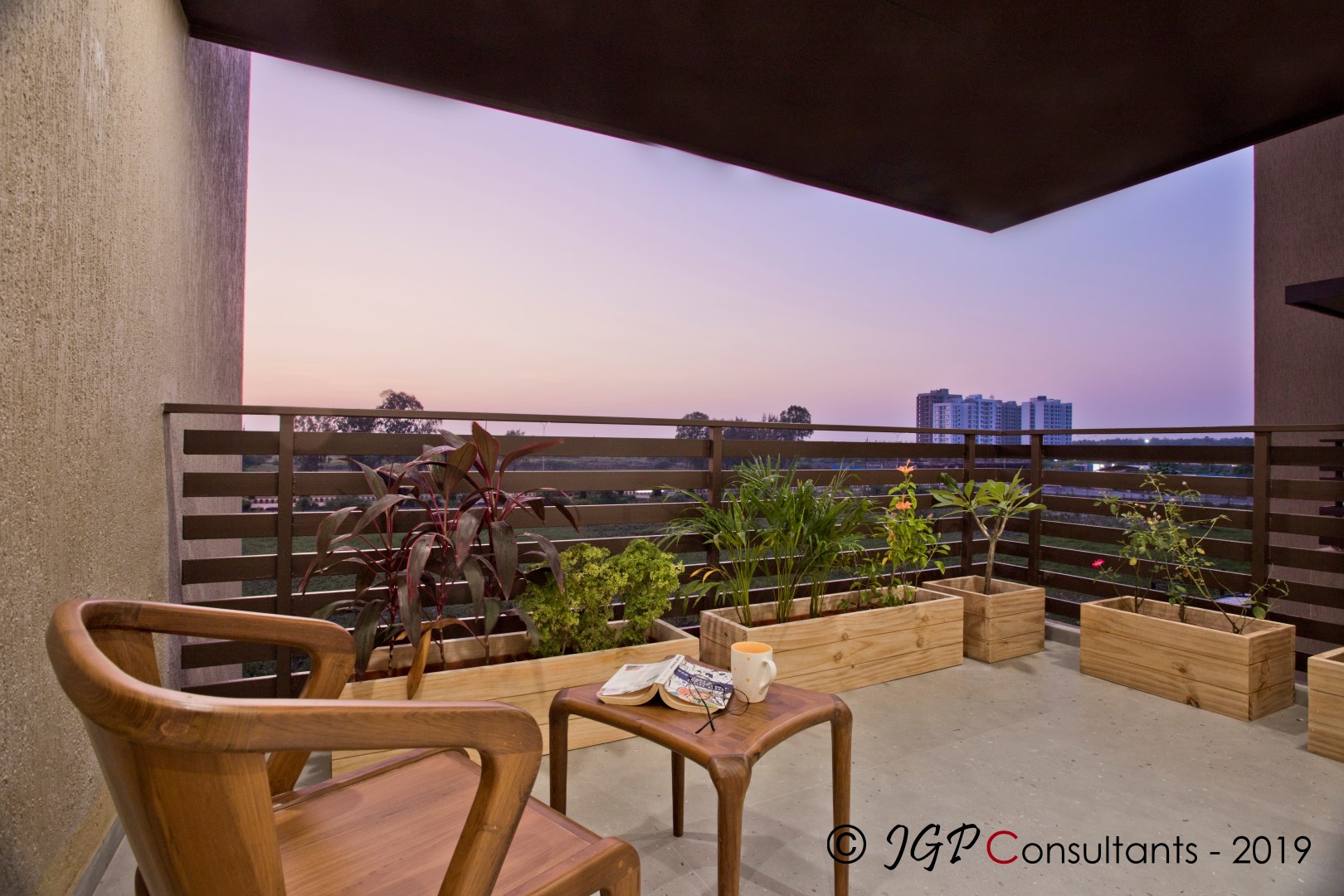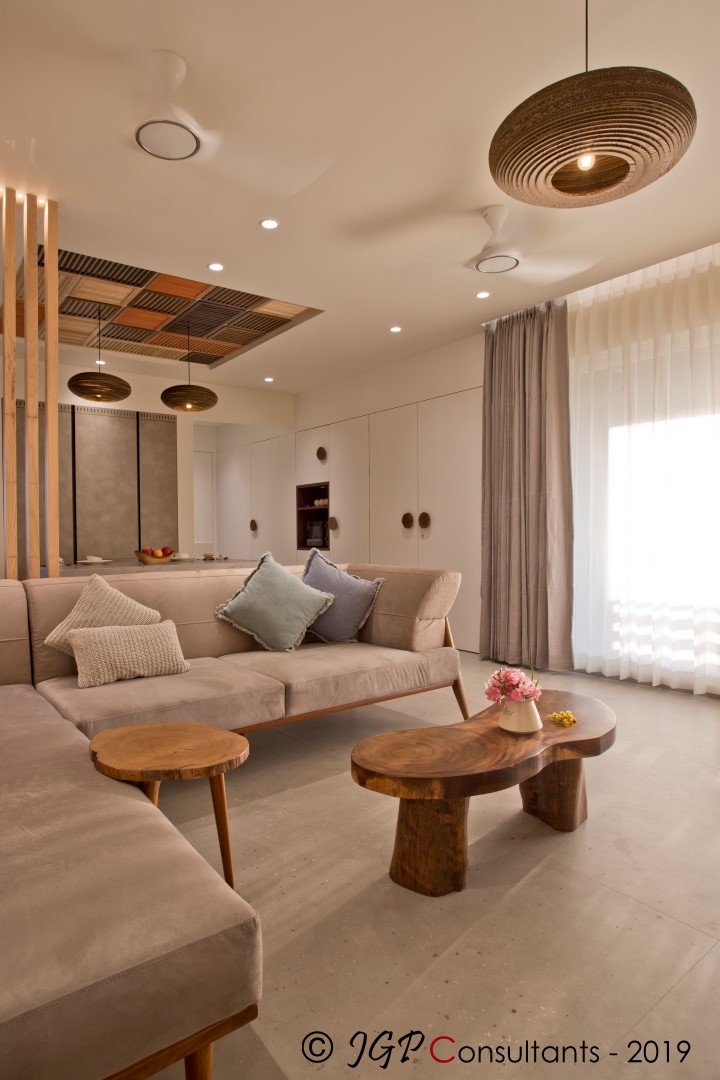 The basic concept of planning was to make clean planning with plain color. To make such planning we break few walls which was disturbing the clean line concept in living kitchen. We fa-cause to maintain realistic place to setup the needed furniture rather then large scale rooms. We tried to make reverse calculation of required movement space and then took decision to break walls given by Developer in 3BHK apartment.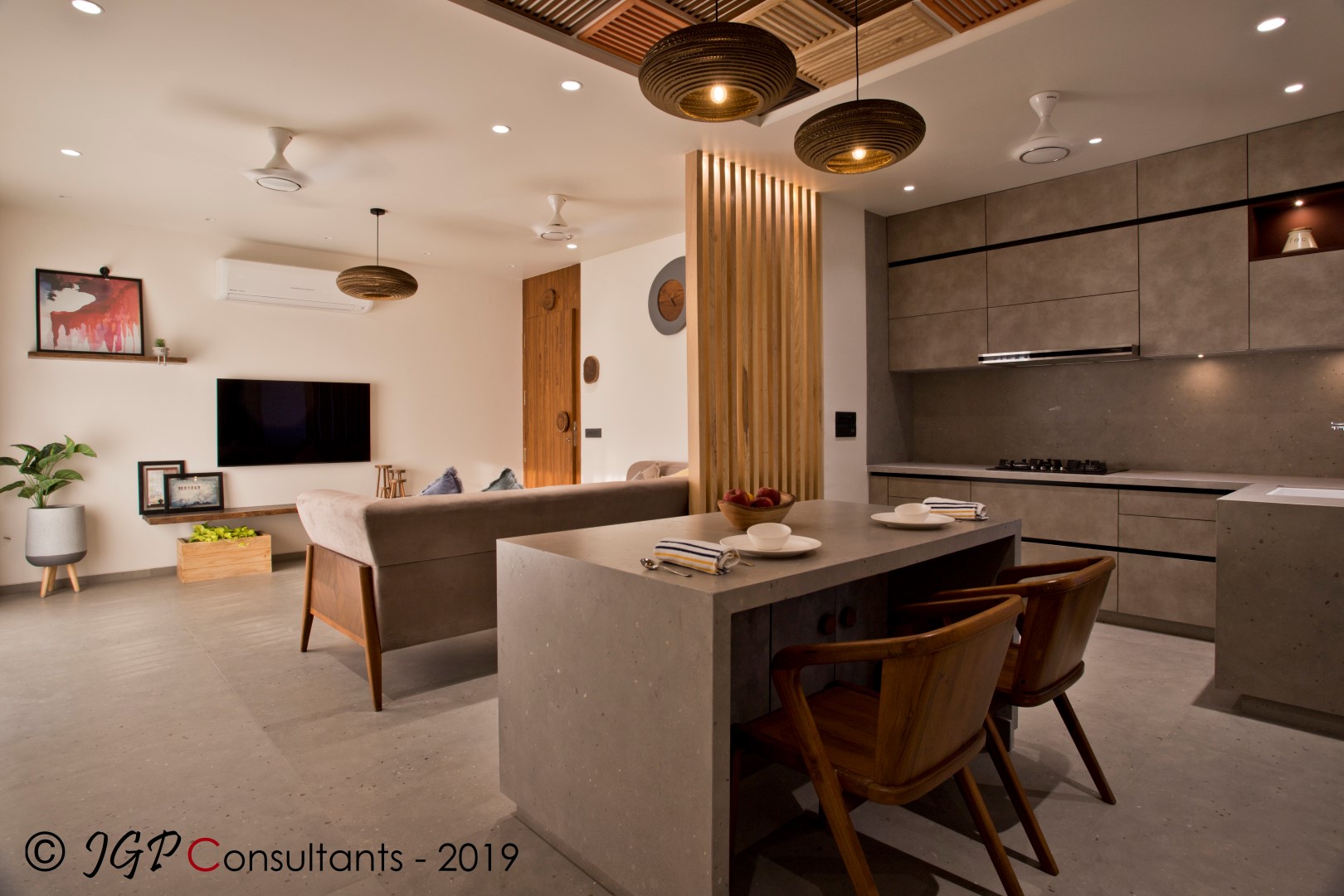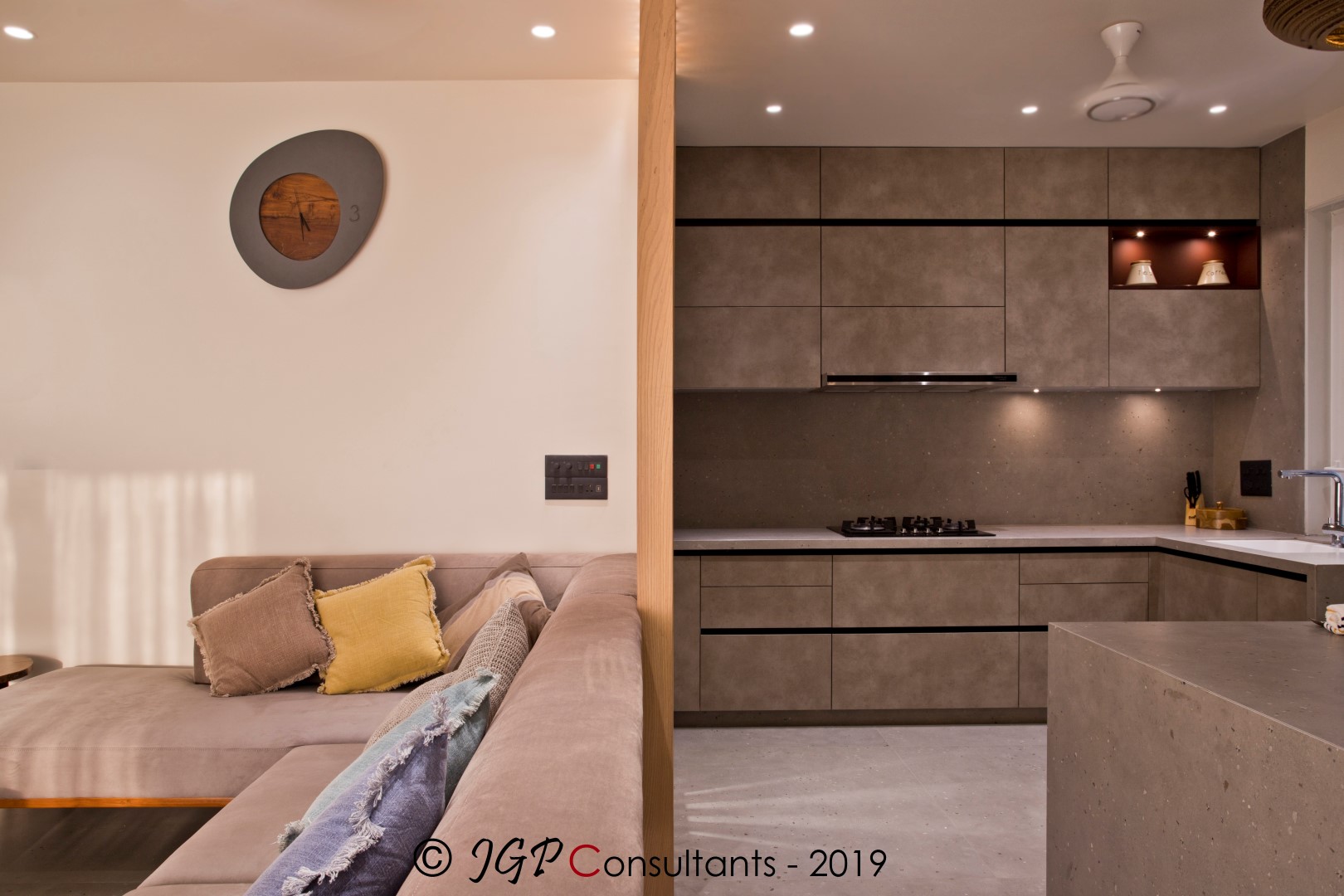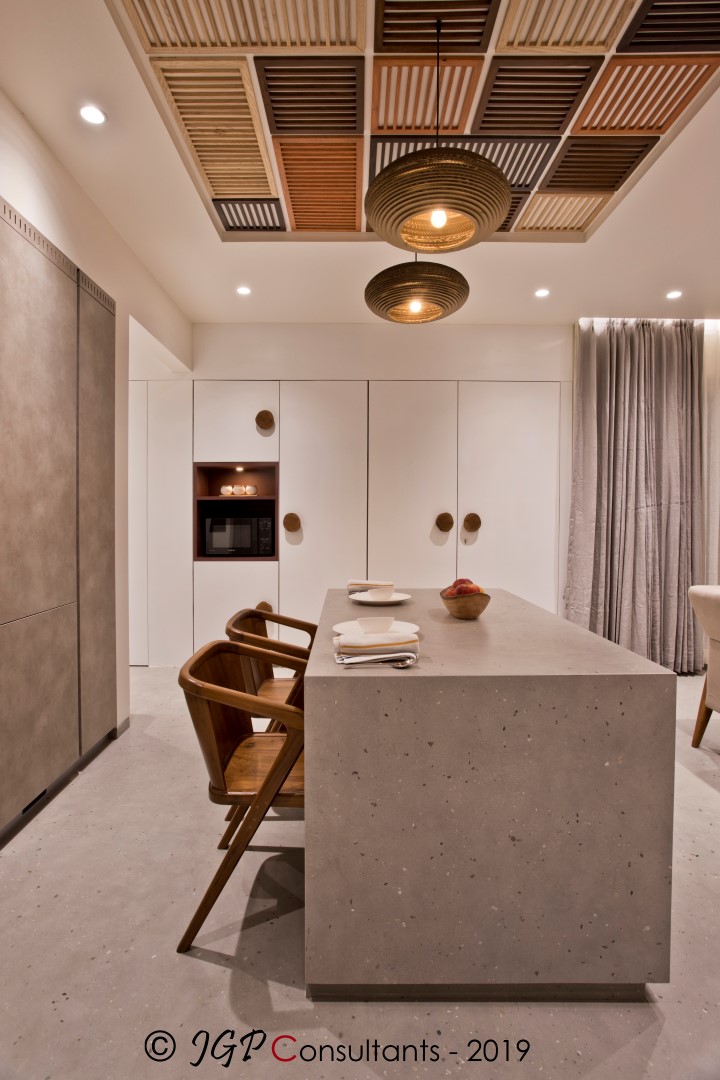 Few column was also disturbing us in corner which we hide by doing paneling in MDF and plywood. The circulation movement in the flat is designed that none of the pathways can disturb in a way towards bedrooms. Beautiful Service Island is planned in kitchen with clean cube which can be use in service as well as dinning also.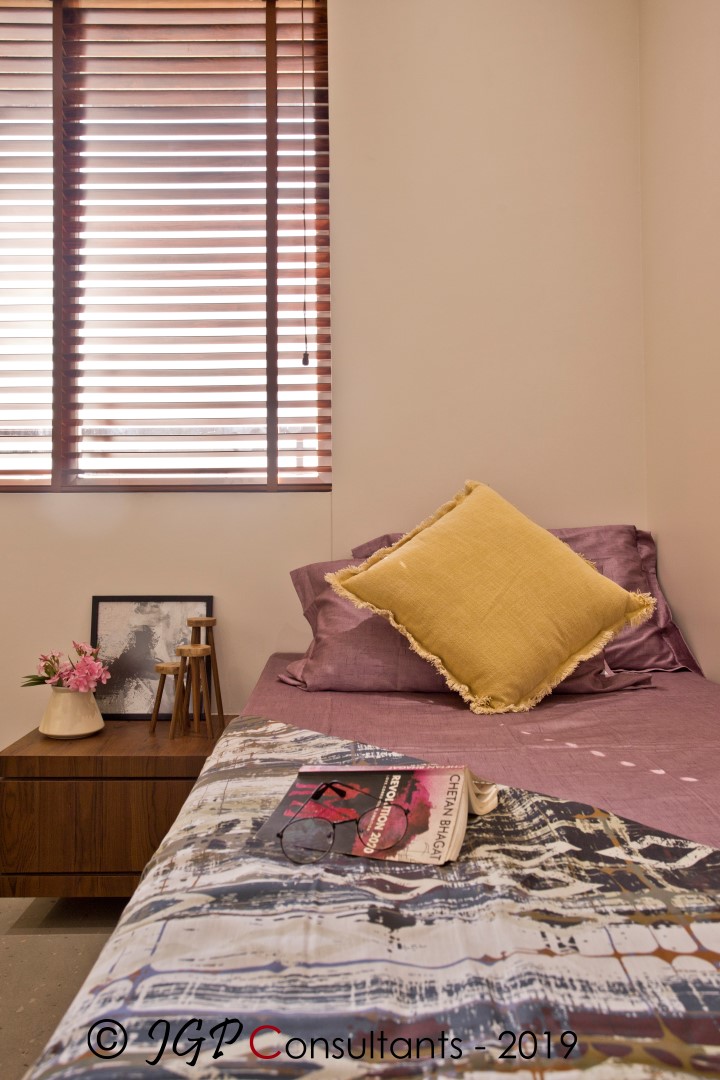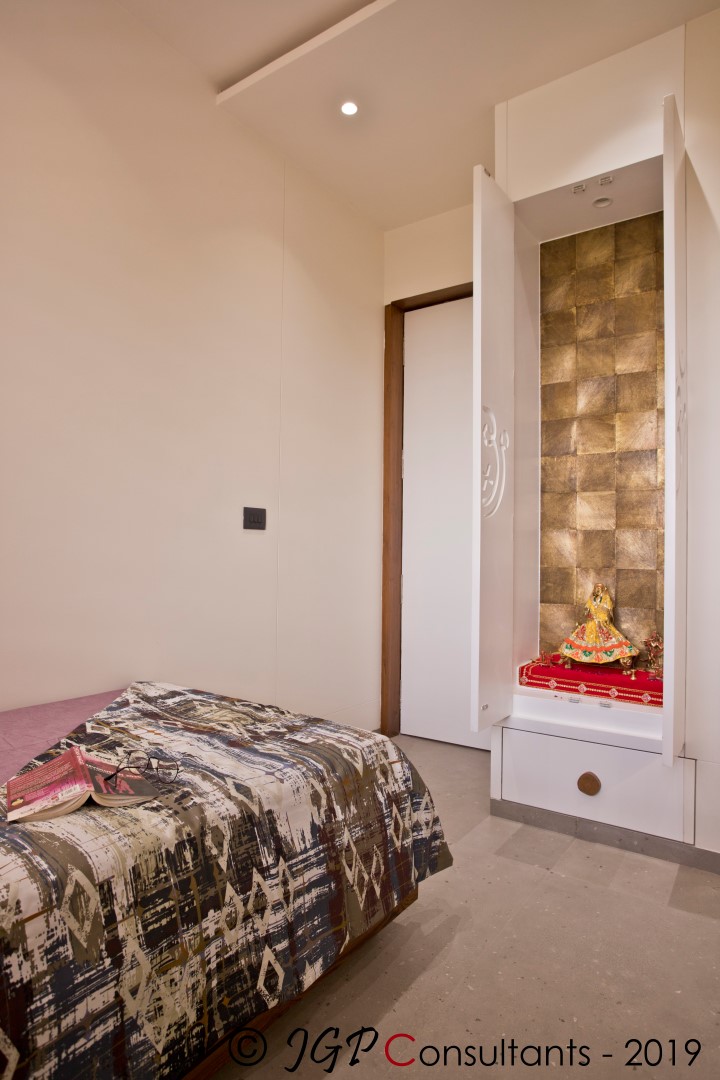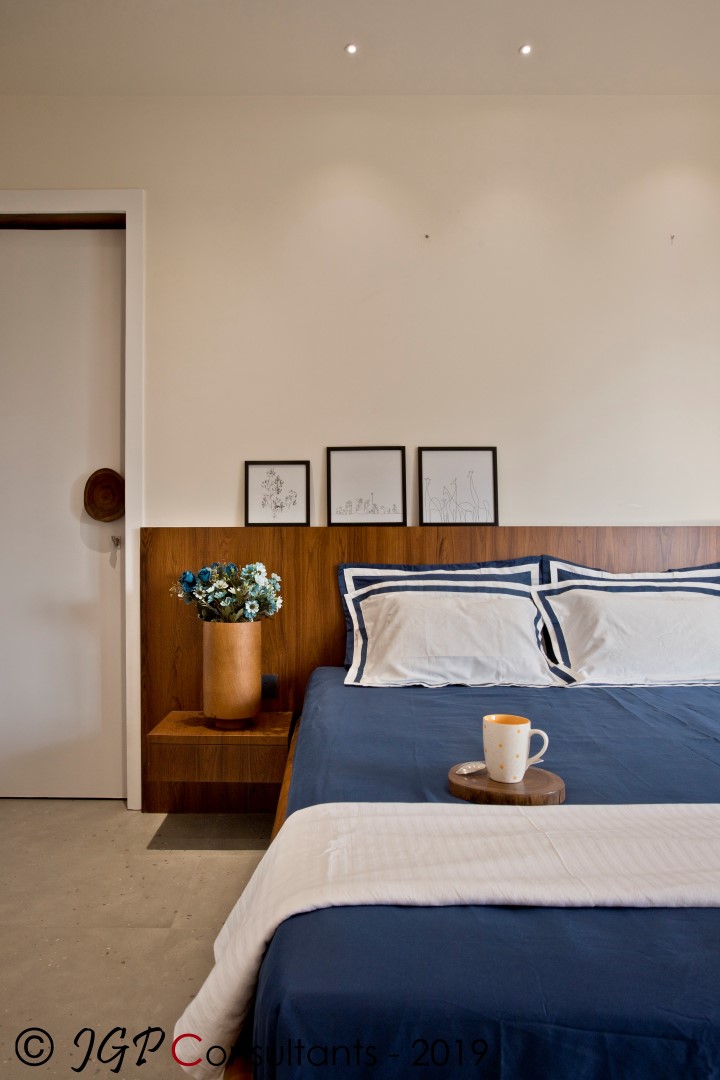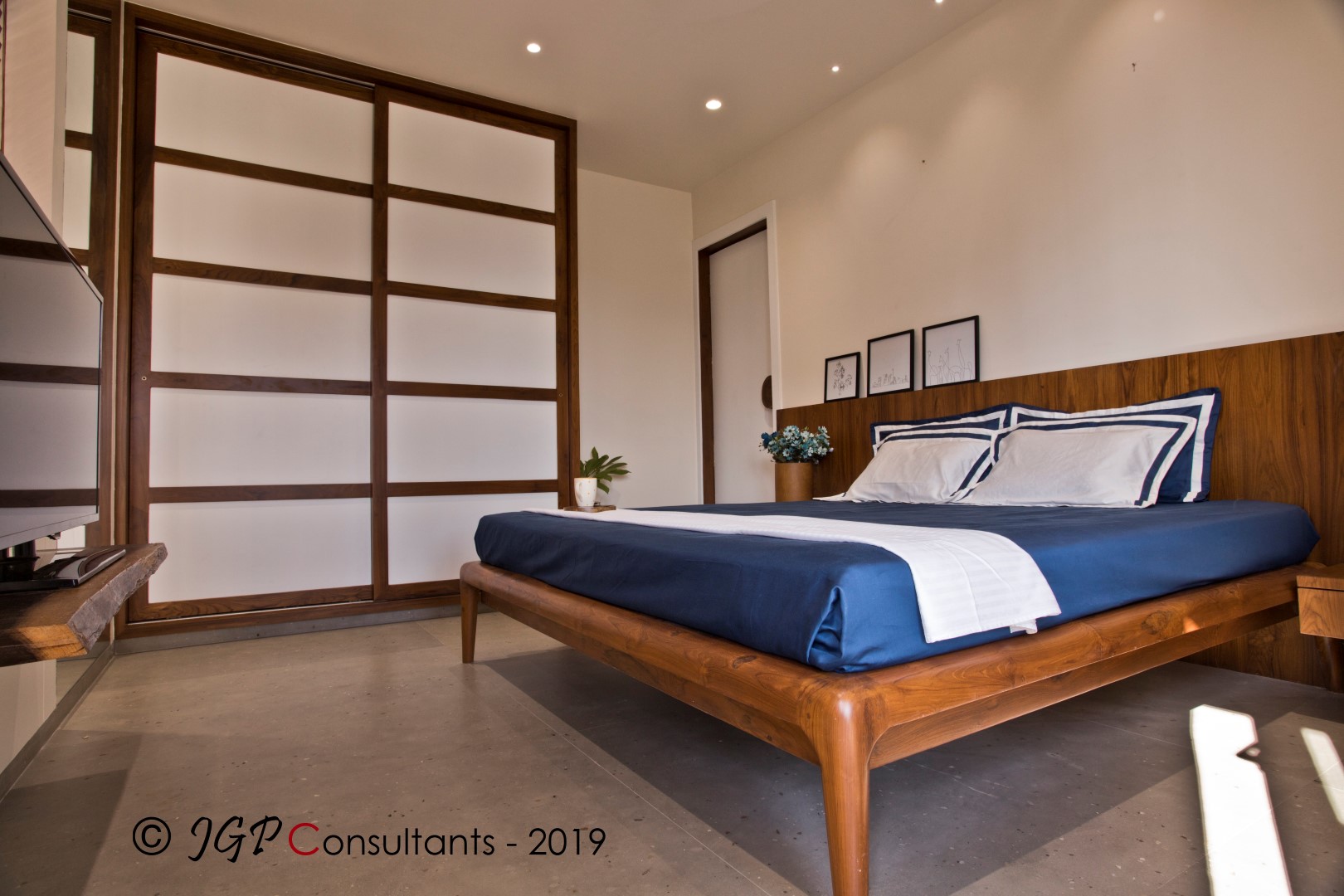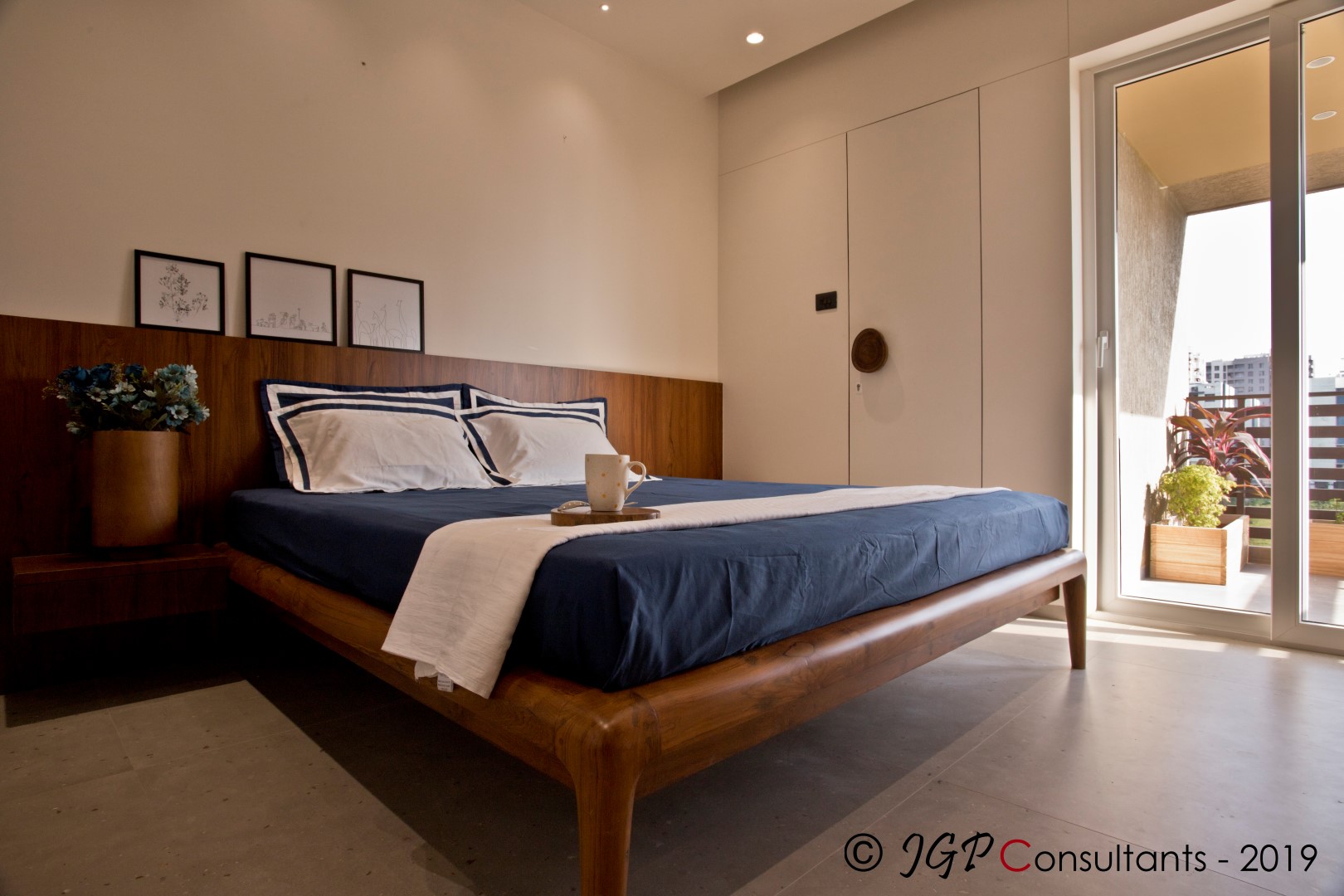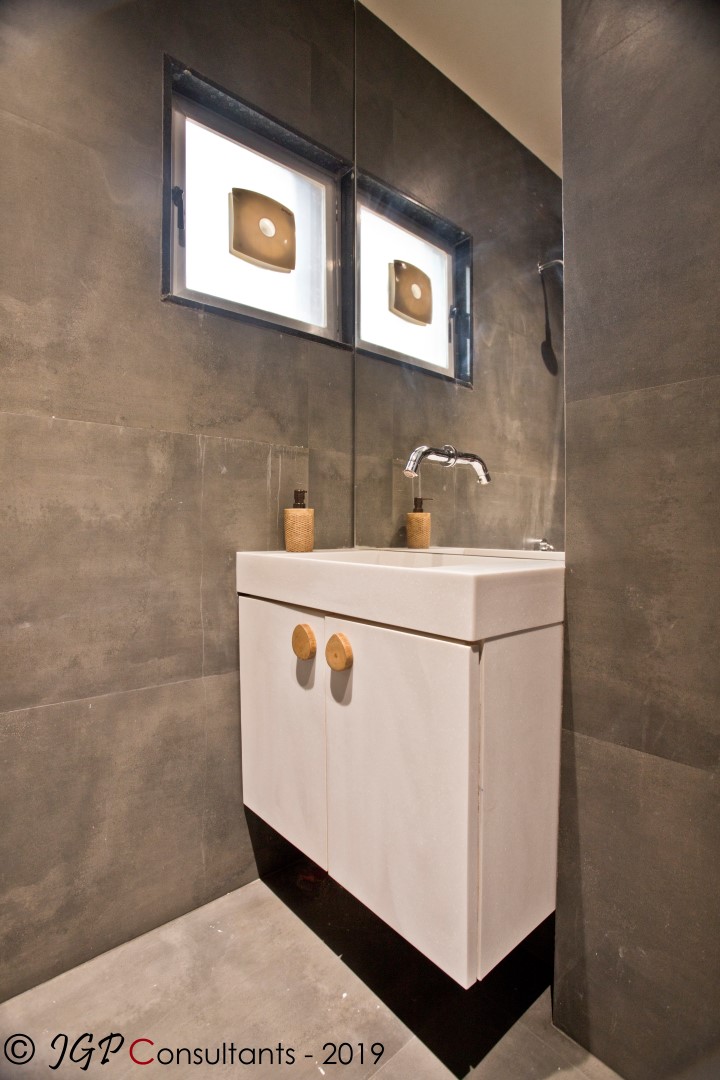 Furniture interiors was naturally wood with uneven surface was selected earlier to make it more simple, we have tried to get beauty from wood in whole project. Consoles, Handles, Murals, Center Tables are prepared from naturel wood with unclear surface. Rest of furniture was prepared with single Teak veneer where needed. Other furniture was planned to make in White Matt finish PU. So interior of the whole project was clear that minimum material can be used to maintain cleanliness of the project.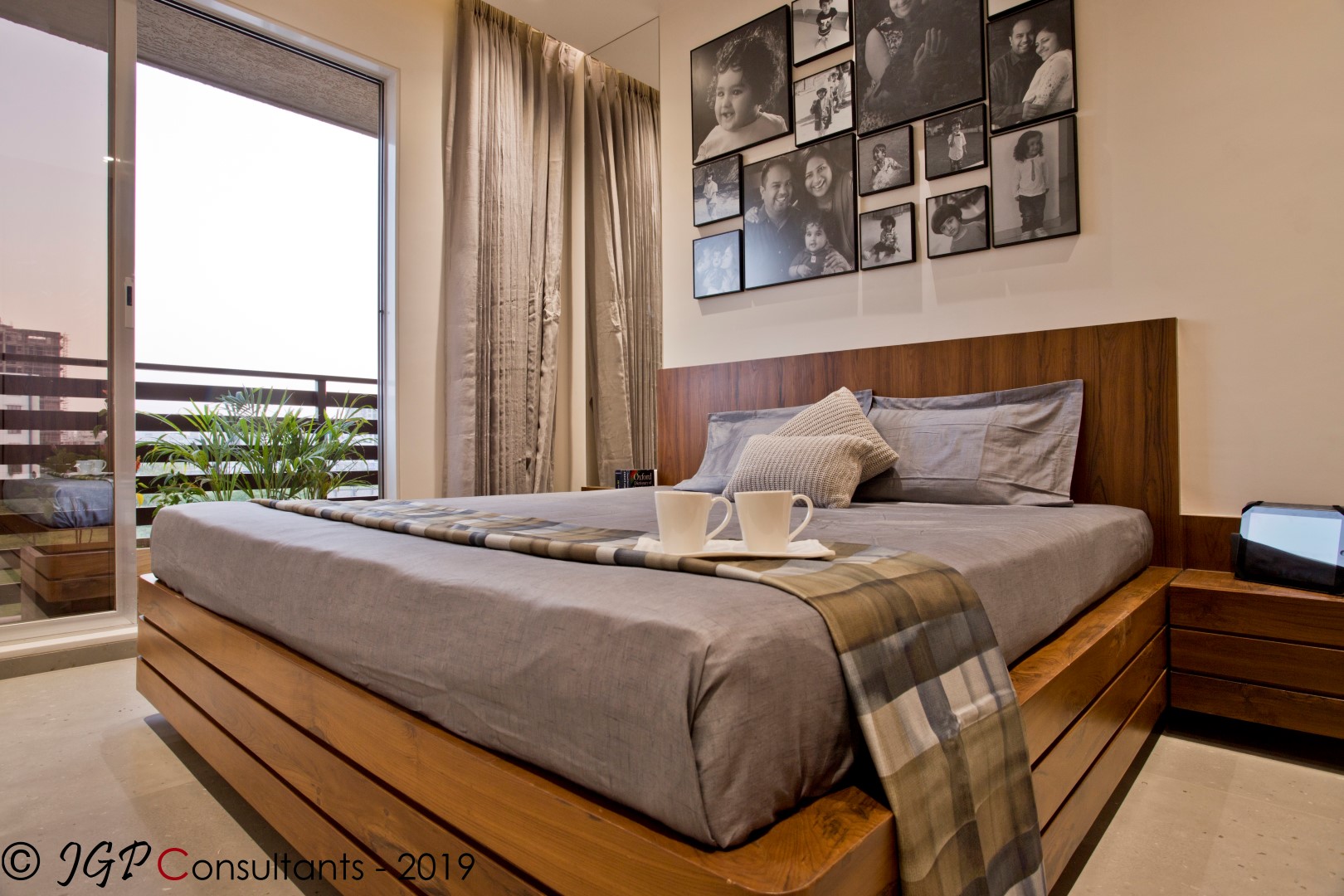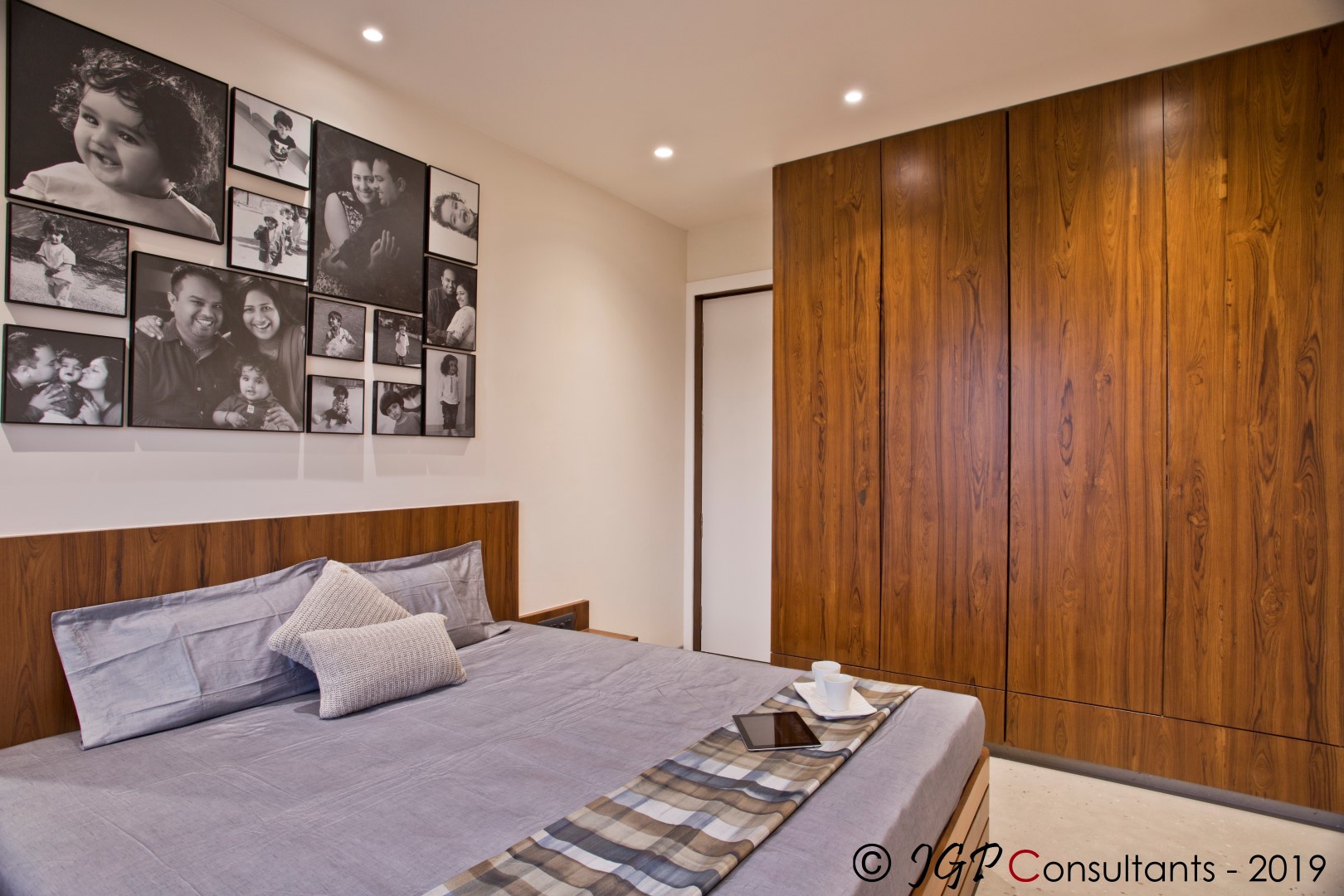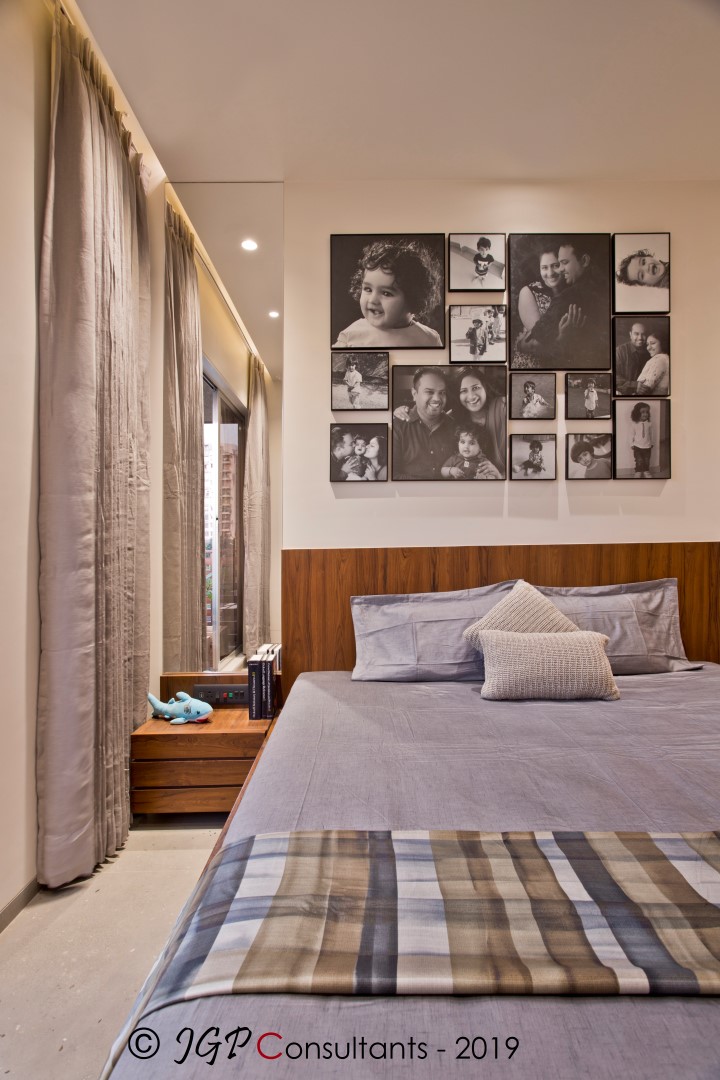 Flooring of the flat is also used in a single tone which is Terezzo Matt finish in plain concrete color . Even Kitchen Platform, as well as Dedo, are also prepared from a same flooring material which is also maintaining clear design of whole project. All bedrooms as balcony are also from same large size tile.
Fact File:
Architecture Firm: JGP Consultants
Location: Surat, India
Area (Carpet): 1800 sqft
Project Year: 2019
Design Team: JGP Consultants
Photography: Nikhil Patel