&nbsp
Surat, as one of the most rapidly growing and densifying cities in the country, has a severe need for quality public spaces where personal events and recreational activities can be organized. "Dream Festiva' is conceptualized as a response to this growing need. Primarily the program consists of multipurpose banquets of three sizes 700, 300, and 150 persons respectively; lawns for 1000 persons; 154 cover ; 96 covers open-air theme luxury restaurant and 12 guest rooms.
An Urbanist Luxury Restaurant Architecture and Design Exhibiting Bespoke Wellness | Avasiti design
Visit: Avasiti design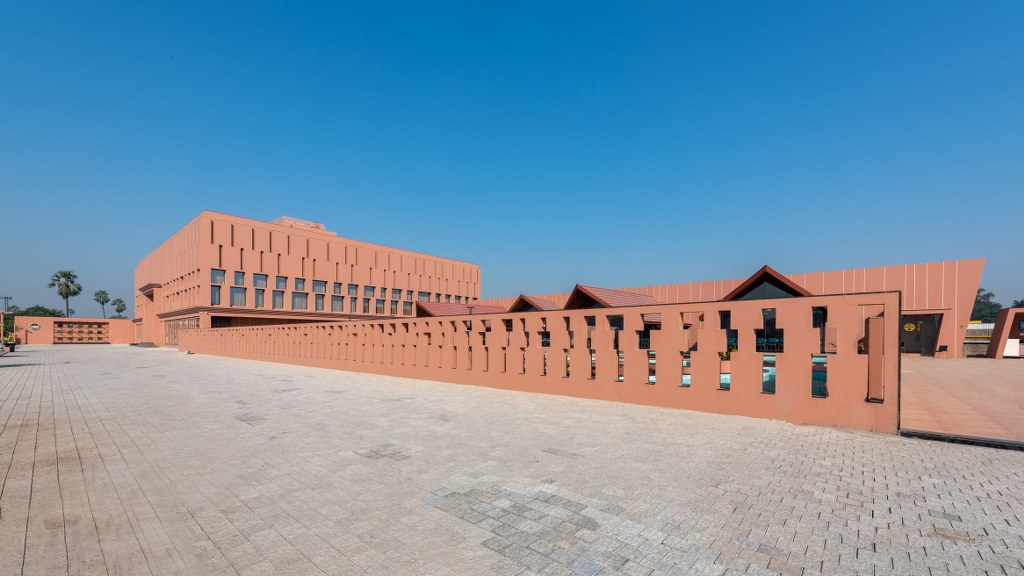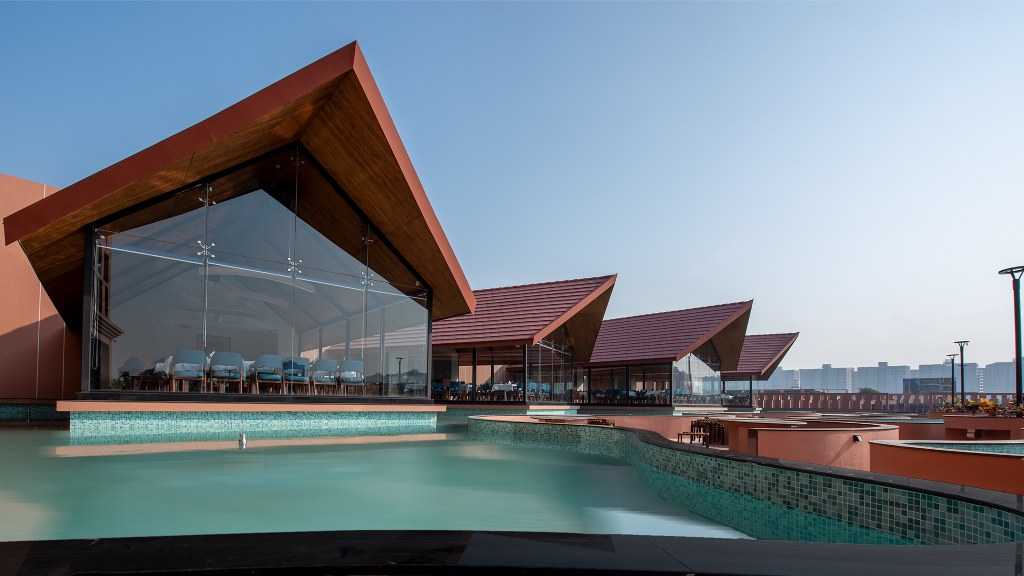 The hospitality industry depends upon the smooth operation of circulation and services to function well. Hence, the program is organized around a central yet discrete kitchen, related service facilities, and parking at the north-south edge to effectively serve all banquets, party lawns, and restaurants.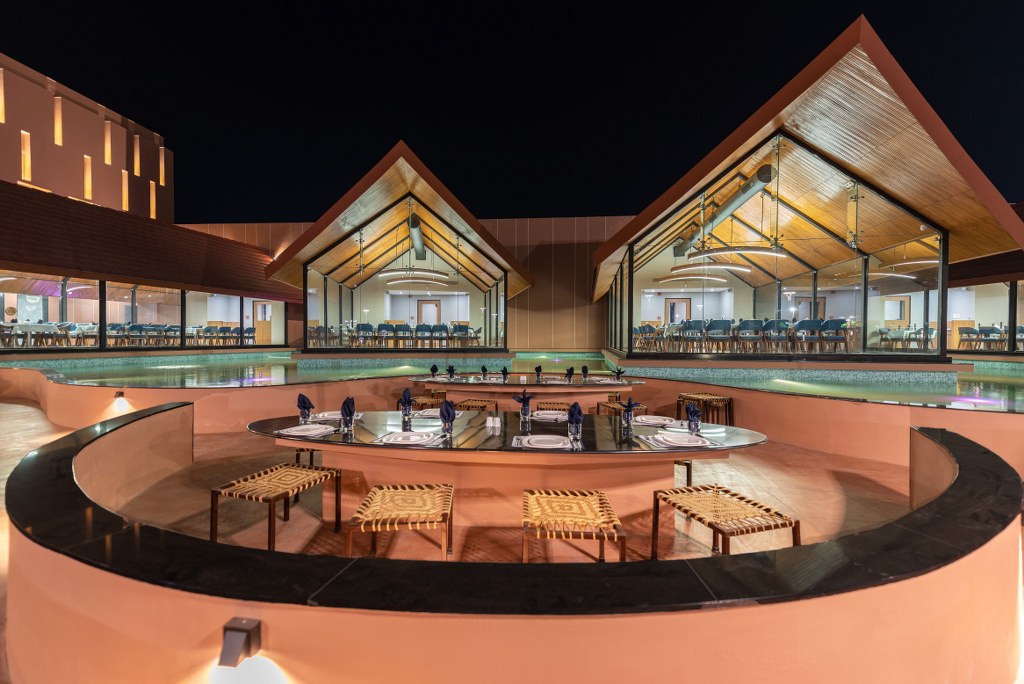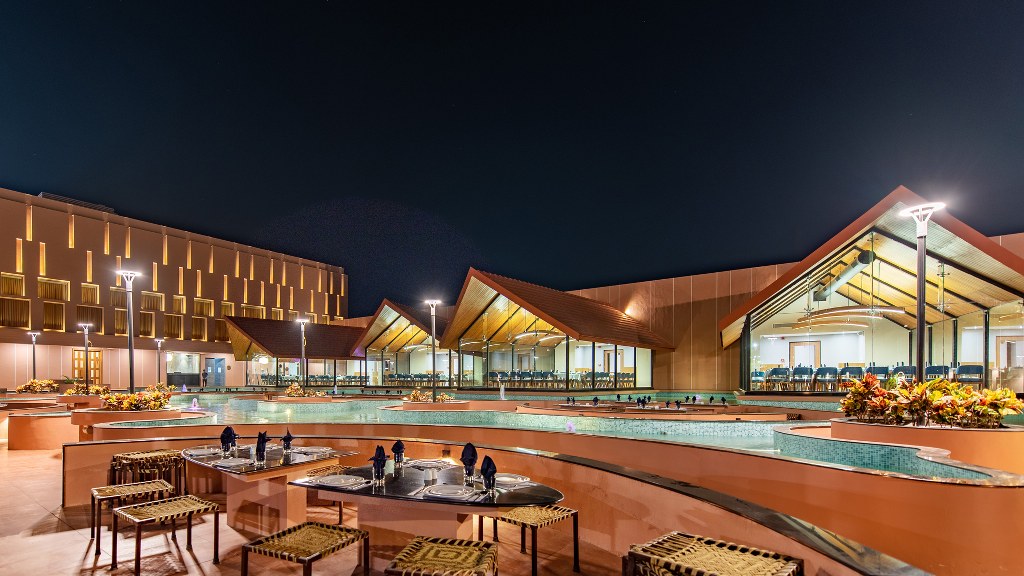 This centralized placement of the main block containing all banquets, central kitchen, guest rooms, administration, and utilities; surrounded by parking, theme restaurants, and party lawns ensures circulation between all functions to be independent as well as collective from one another.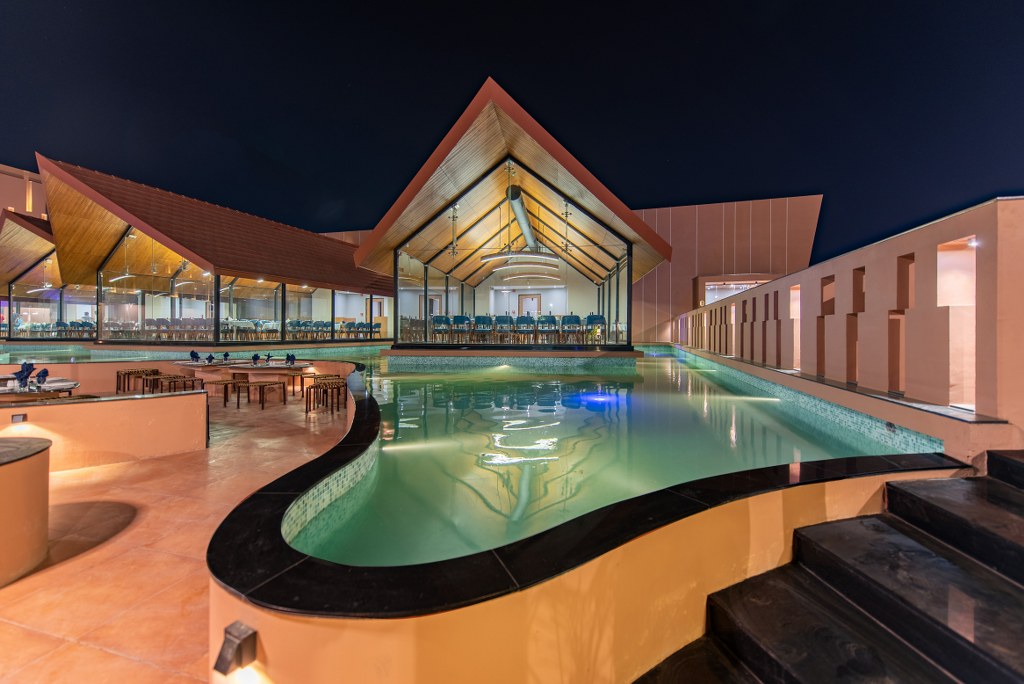 The progression of movements into the site is either by a gate into the parking area or by the waiting area into the theme restaurant. The formal organization of the theme restaurant borrows from Surat's history as being a major trading port. The arrangement of the is divided into separate volumes protruding from the service passage at the back and having various angles, banking on a water pool imitates boats anchored on the port.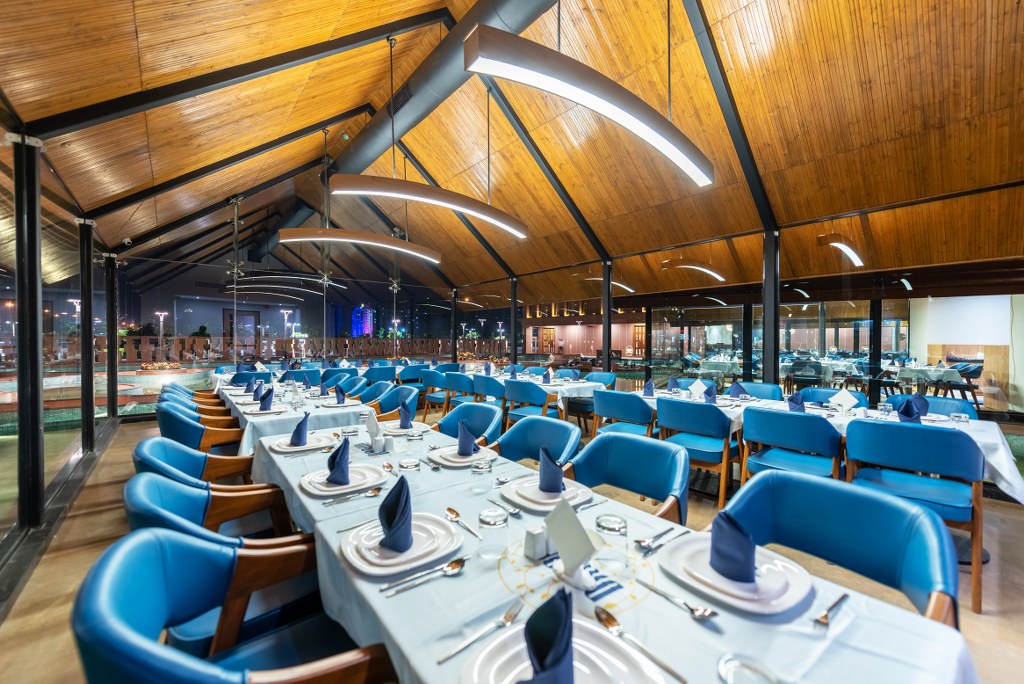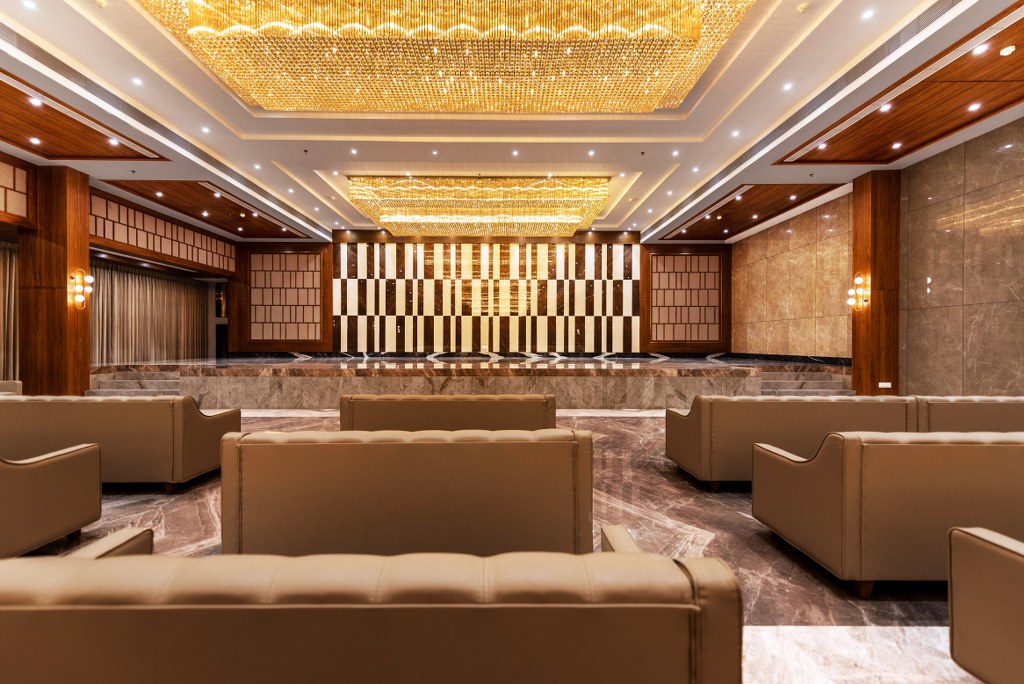 The main building too is divided into three primary grids, the west side houses admin, services, and guest rooms, the east side houses all banquets as well as the central kitchen while the central grid with atrium enables rational circulation between all the functions. This is expressed on the south facade of the building as a grand entrance breaking the symmetry of the organization. Here too, the progression of elements such as jaali on the ground floor holding randomly organized openings evokes the sensation of lightness in the volumes.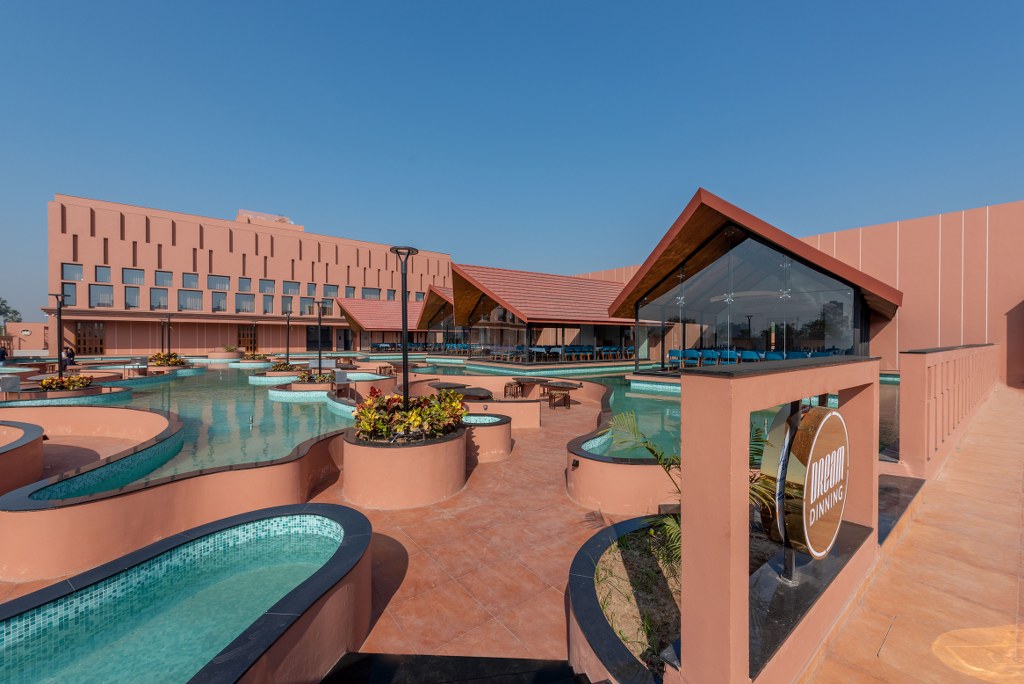 While the pool itself hosts outdoor dining areas clustered on small platforms surrounded by water. This results in a unique dining environment, generating connections and conversations between inside and outside through the waterbody.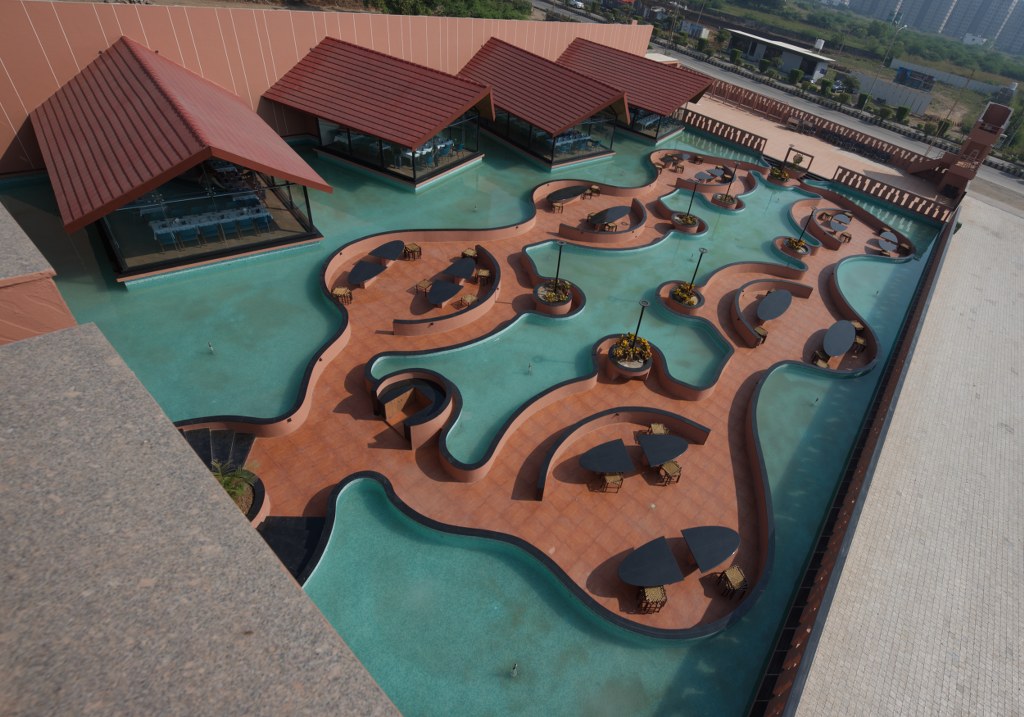 These random openings also ascertain visual connections from the banquets to the surroundings while keeping the privacy of event proceedings from the outside. Through these sensitive and measured articulations of form, circulation, and architectural elements the composition achieves overall wholeness that results in a unique event space environment and a very successful project in a bustling city like Surat.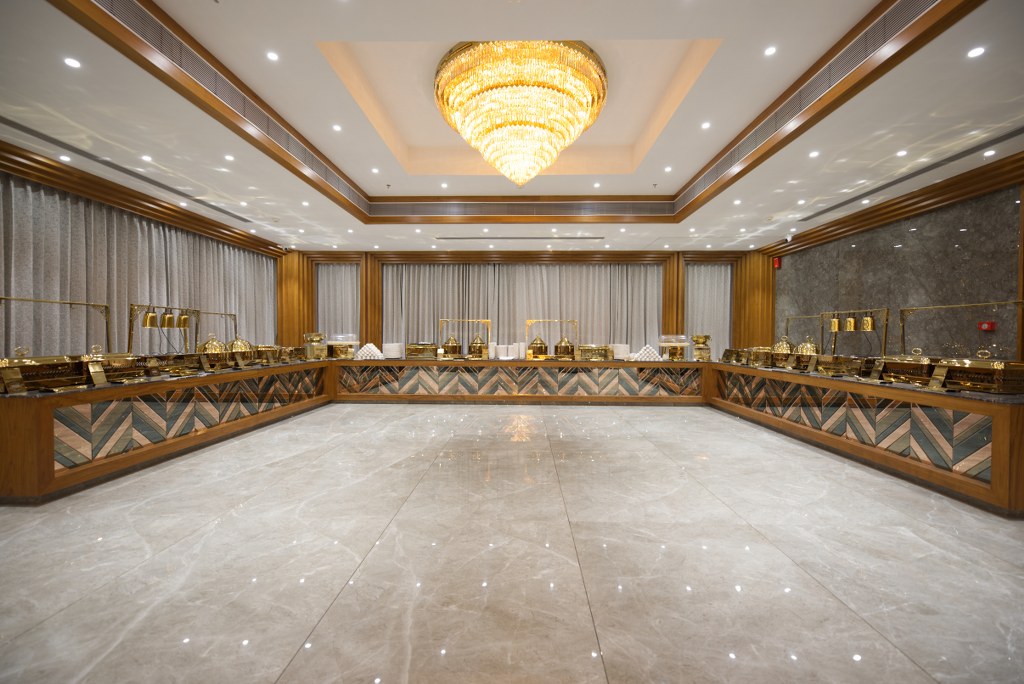 Here, the main building with its small random openings appears as a solid mass hovering above the waterbody, creates a solid backdrop for the theme luxury restaurant sequence. This too feels weightless as a glass wall resting on a floating plinth seems to hold the projecting roof above. The water level at the seating level of outdoor dining and almost at floor level of the enhances the overall experience.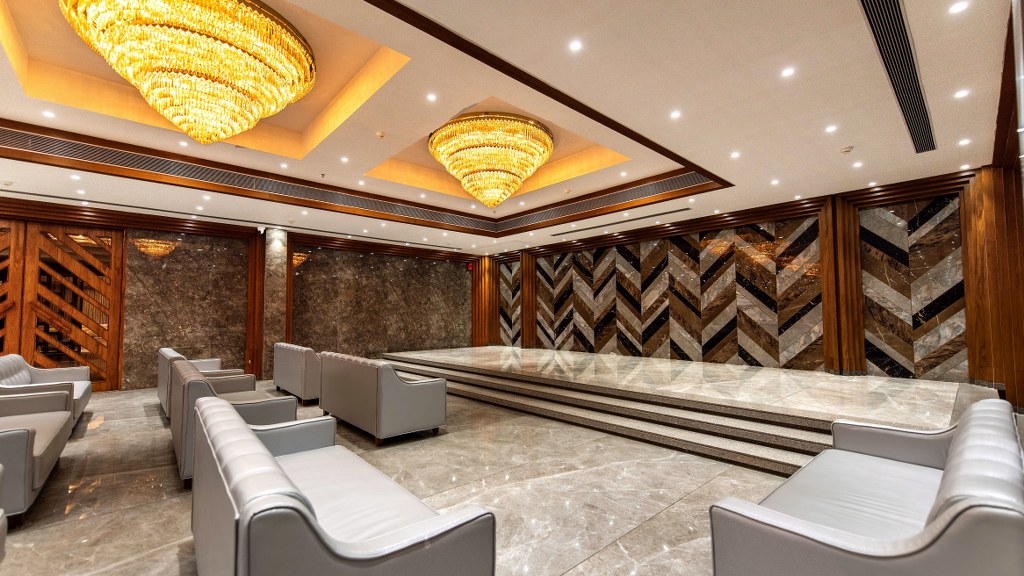 Fact File
Designed by: Avasiti design
Project Type: Restaurant Architecture & Design
Project Name: Dream Festiva
Location: Surat, Gujarat
Year Built: 2021
Duration of project: 2 Years
Plot Area: 10,000 Sq.mt
Project Size: 3020 Sq.mt
Project Cost Appx: 12 Crore
Principal Architect: Bhavin Soni
Team Design Credits: Bipin Chauhan, Parthsarthi Chavda, Bansari Patel, Chirag Panchal, Vidit Patel & Murtuza Bagichawala
Photograph Courtesy: Joy Macwan
Firm's Website Link: Avasiti design
Firm's Instagram Link: Avasiti design
Firm's Facebook Link: Avasiti design
For Similar Project>>>Modern Minimalist Residence in Bengaluru extending its contribution to Climate Responsive Architecture