An Earthy And Luxurious Villa That's All About Nature, Light, And Indulgence | Utopia
We all have an incredible light inside that can illuminate the world around us. With this in mind, a villa was designed by the dream team at Utopia by Gaurav Kankriya. Located in Ahmednagar in Maharashtra, the luxurious and earthy villa is home to some fascinating new trends, smart concepts, mood lighting, and above all, a feeling of joy, happiness, and warmth for the family. The use of walnut wood, earthy tones, natural materials, and soft harmonic colour palettes gives the villa a warm and welcoming look. Inara – the villa's unique concept focuses on reinventing and discovering the magic of light in our homes.
Visit: Utopia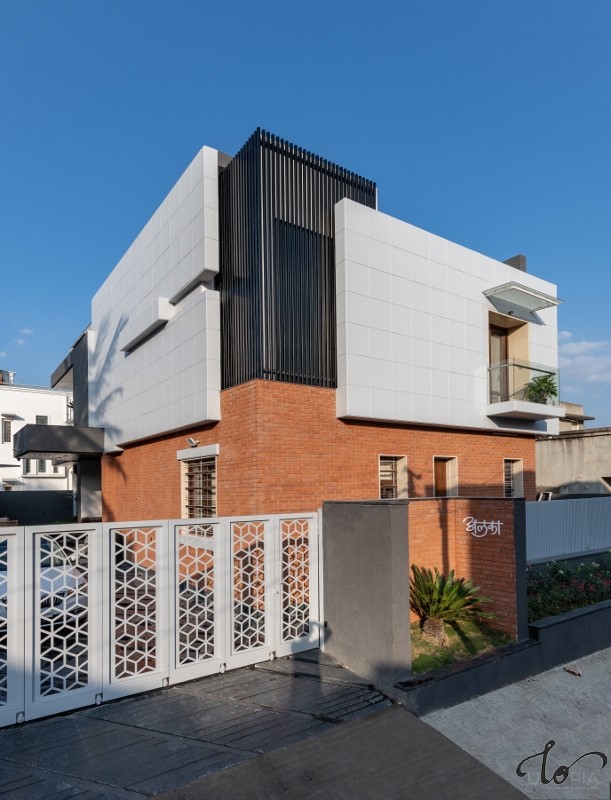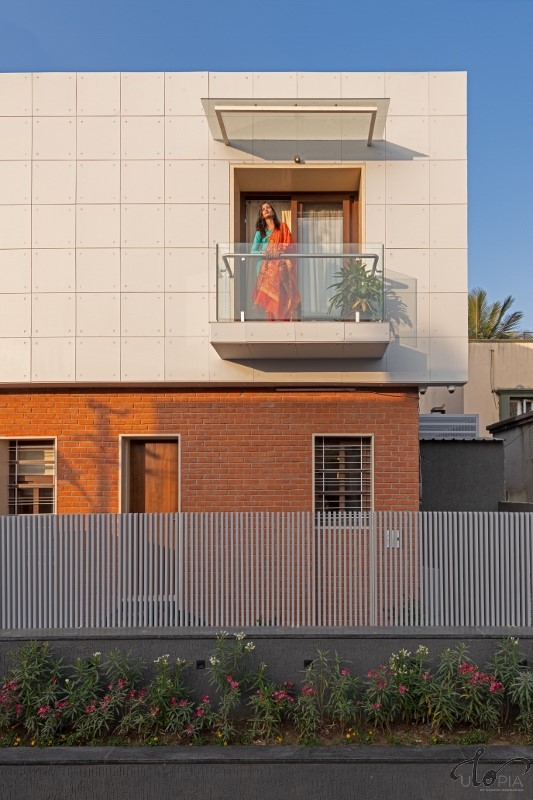 It's a warm welcome into a world of relaxation and indulgence. The rustic brick walls bring out a down to earth feeling combined with a modern outlook. At Inara, there's an earthy green space for the family to unwind and uncover the prestige of nature in their garden. The entrance is designed using the most soothing elements – water, Gautam Buddha, and mood lighting for a peaceful environment inside at all times.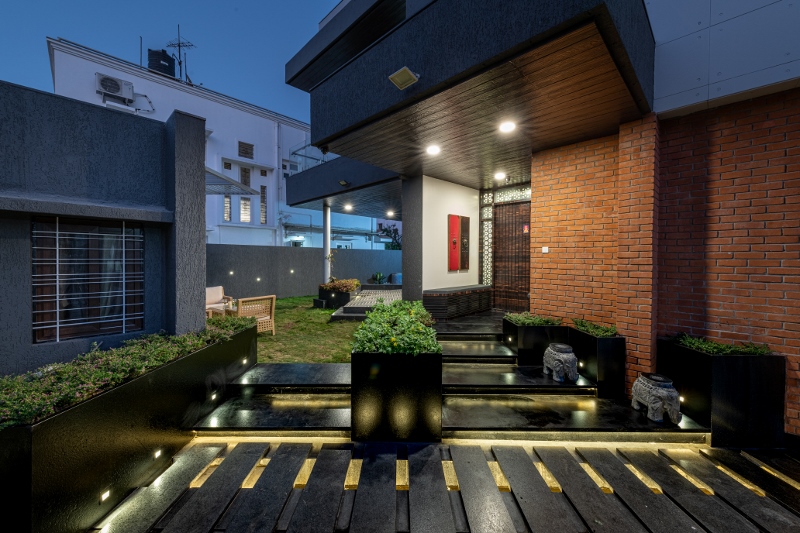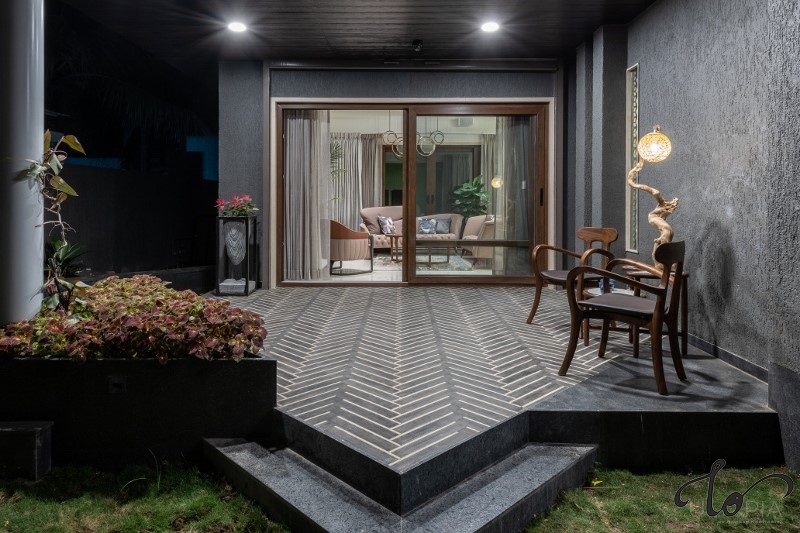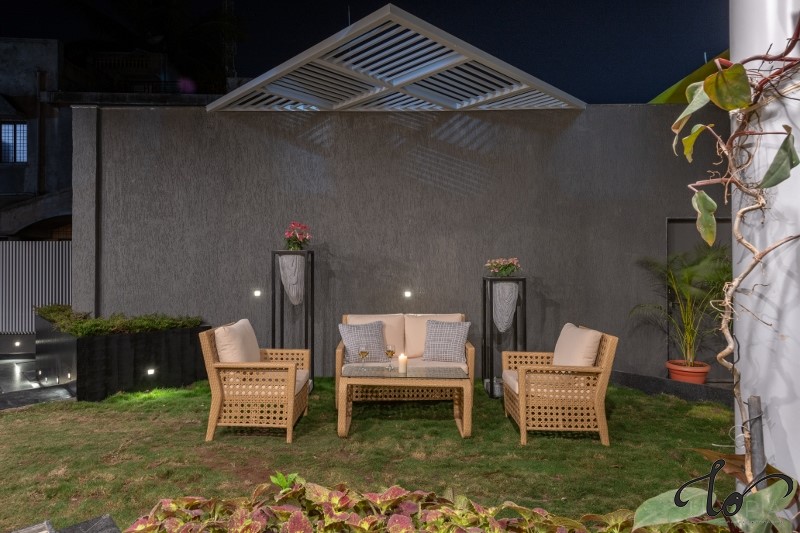 The living room is often where family members spend maximum time together and therefore, it's designed to maximize conversations, interactions, and laughter. A warm colour tone has been maintained in the room while the green plants infuse a hint of nature, life, and energy for more active and assertive environments.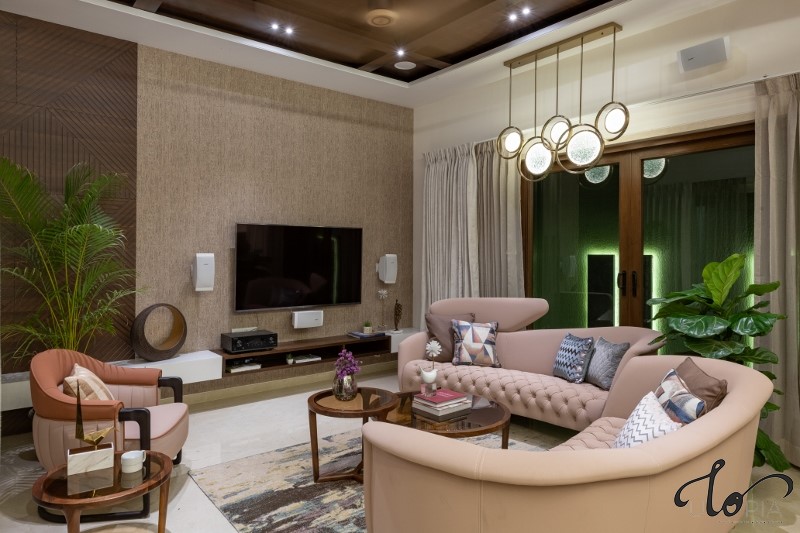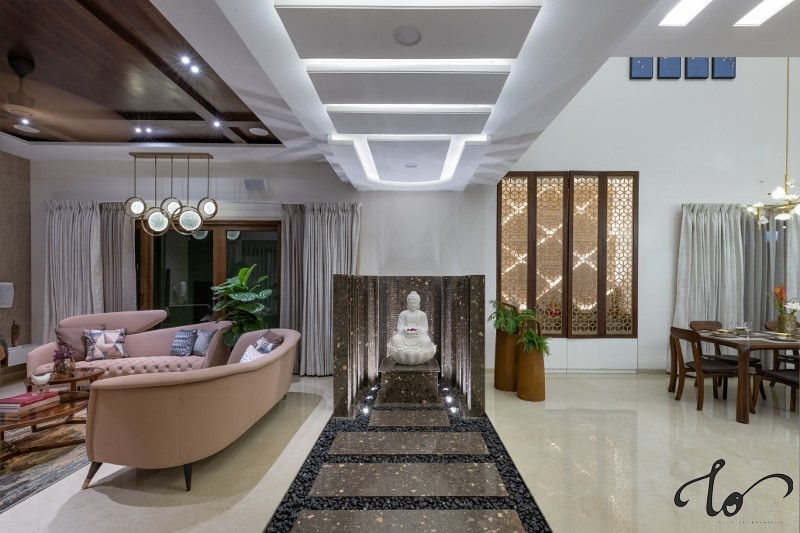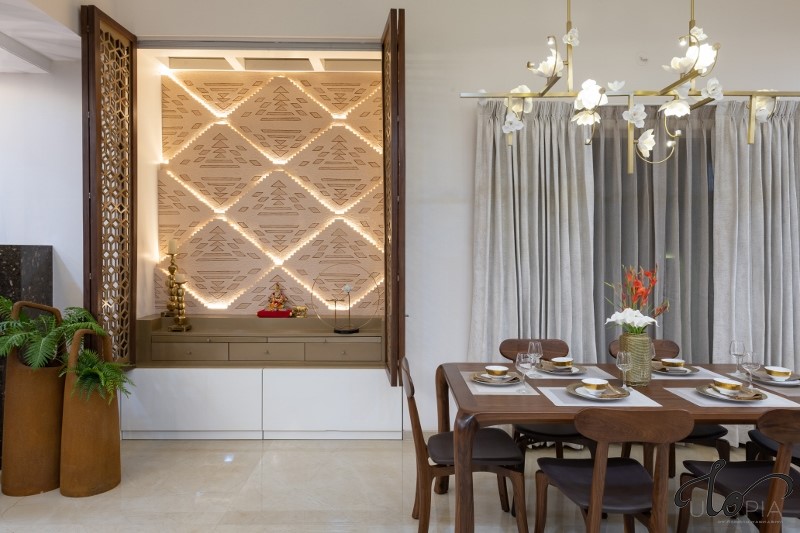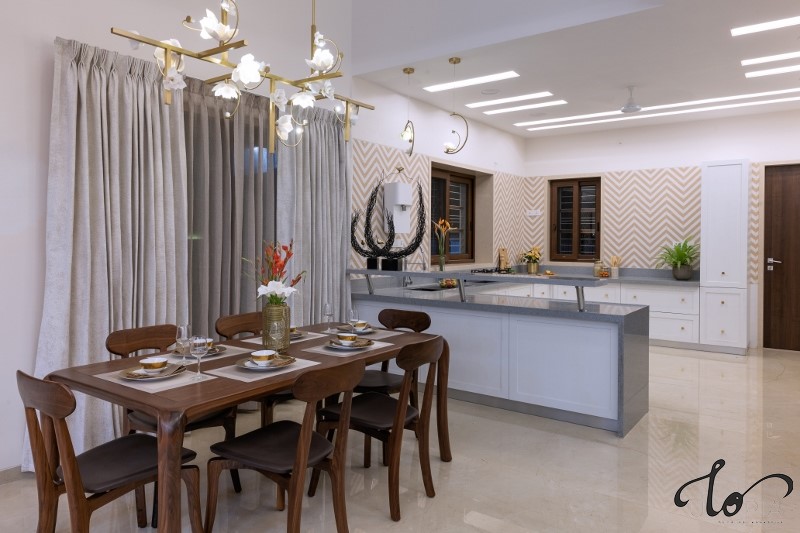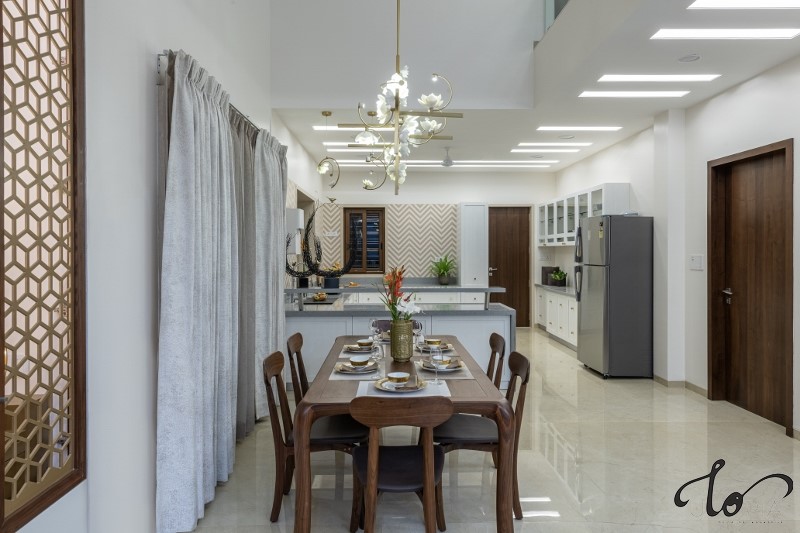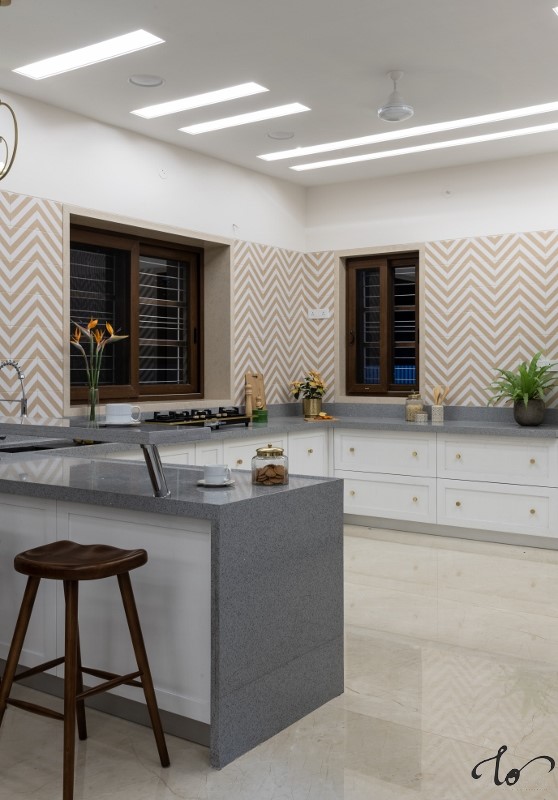 The wooden staircase isn't just a place to manoeuvre in the house, but an element of chic and panache that glorifies the space. Located in front of the temple, the stairs are also designed for a zen meditation seating during jaap and other religious functions.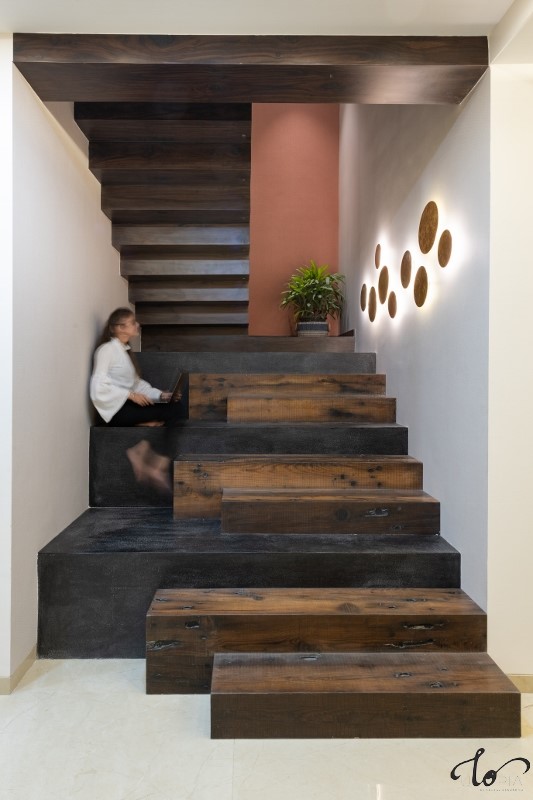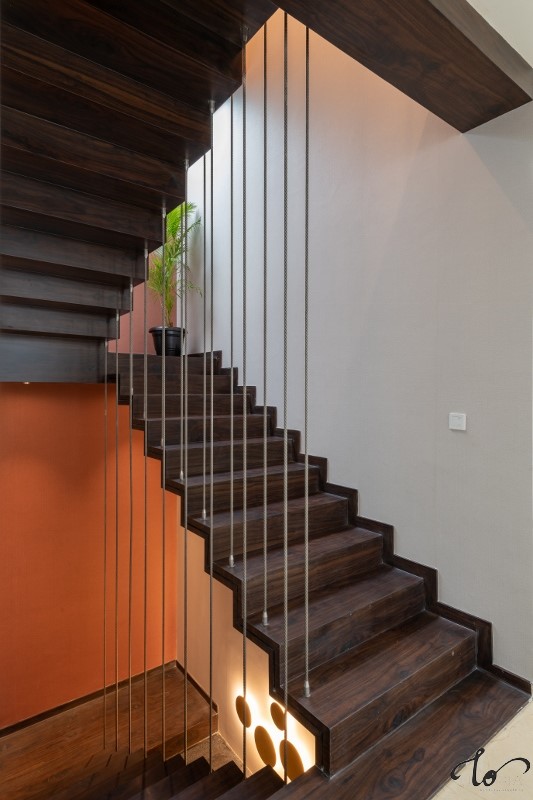 The bedroom for parents is refined and restrained, perfect for a couple that's highly intellectual and mature. The master bedroom is understated luxury and exuberance in a highly modern style and technique. The teal and wooden guest bedroom brings in heaps of sunlight all day, ensuring guests feel the charm and charisma of the space. The kid's bedroom is full of lively energy and cool blues.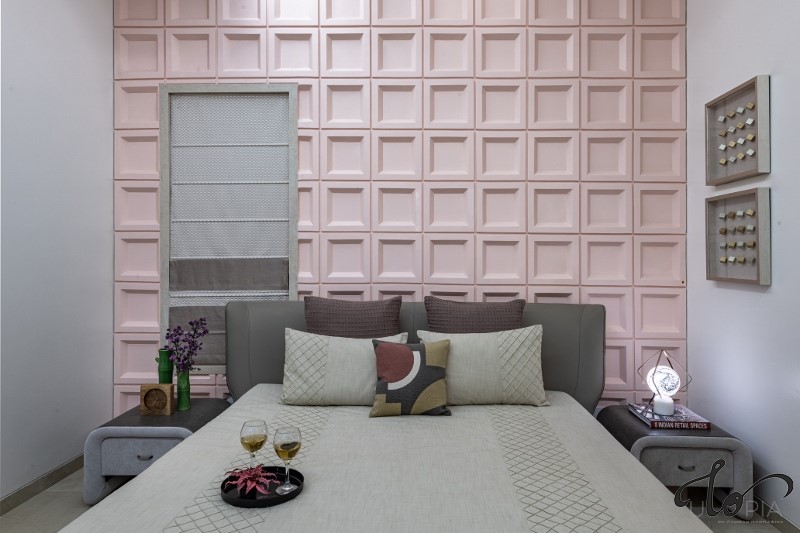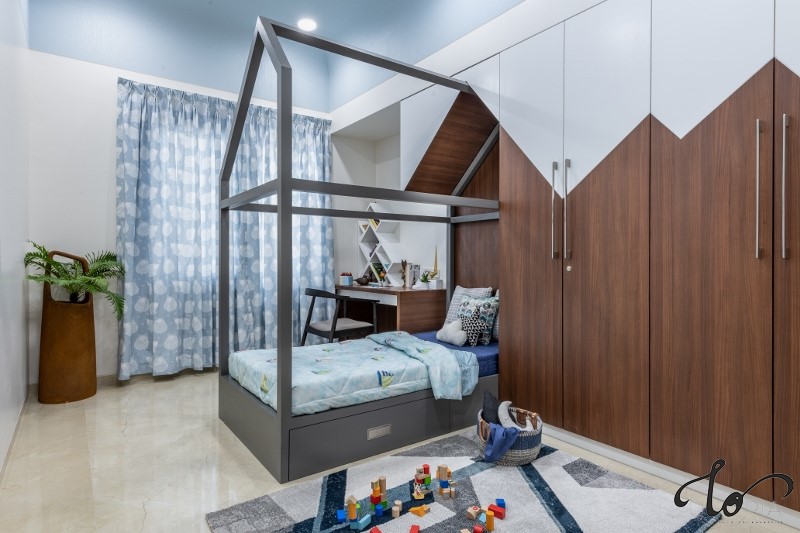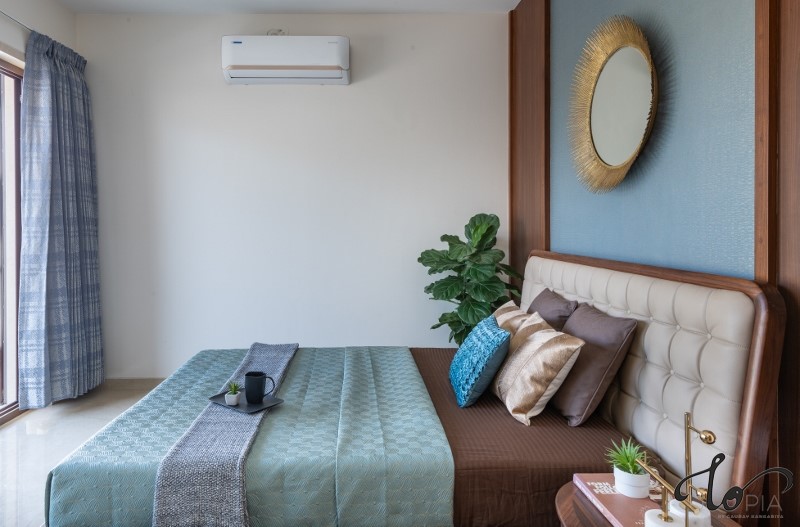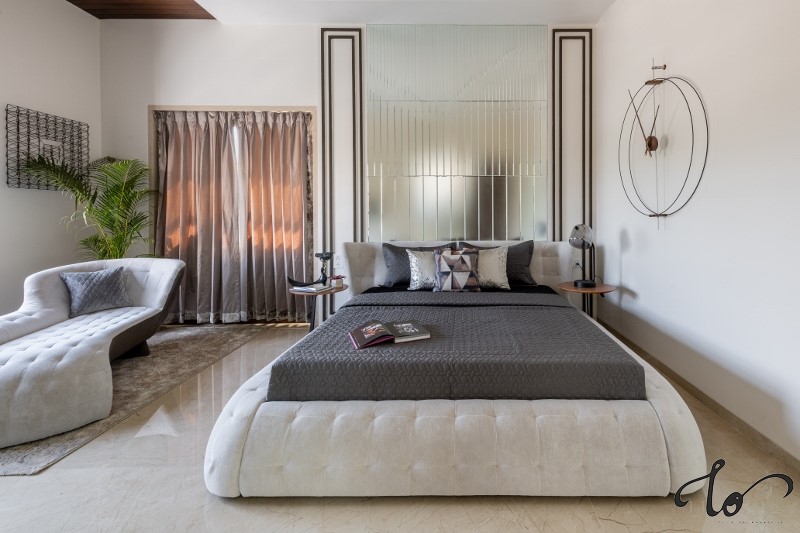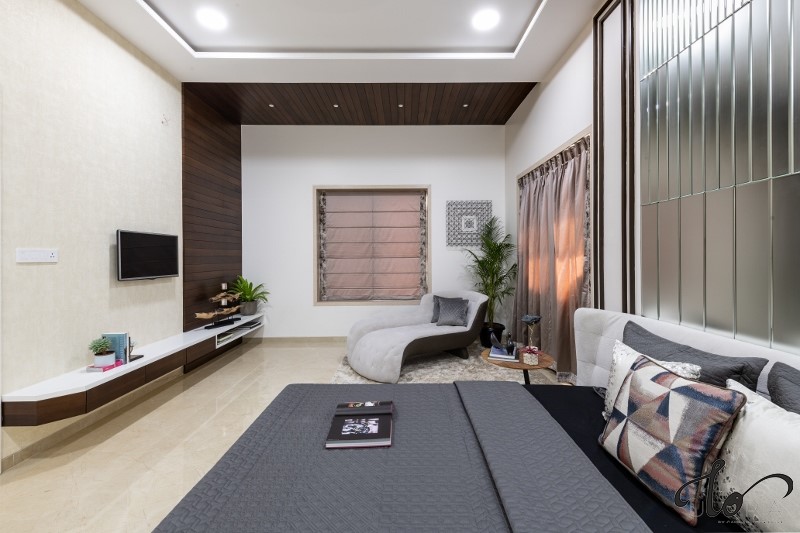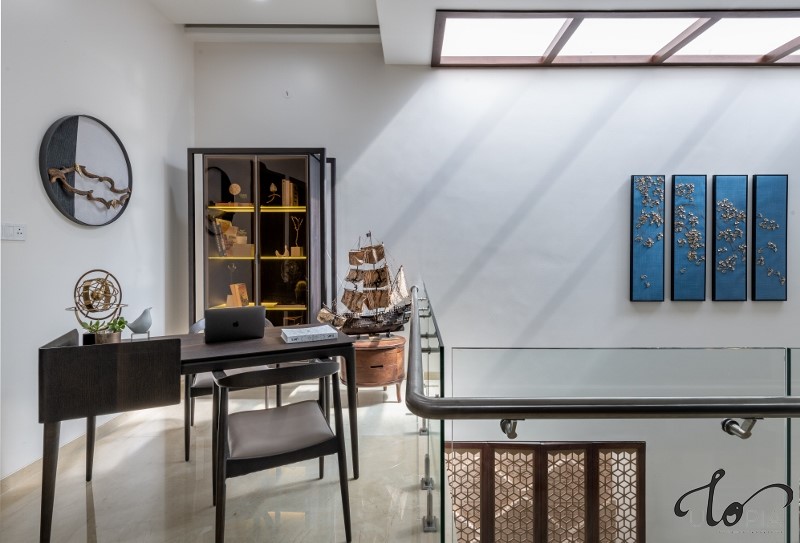 A scholarly study cove has been designed on the top floor with a sky roof to think, ideate, and create while the sit-out is perfect for evening coffees or midnight madness with friends and family. For everyone at Utopia, nature is a great inspiration that continues to enhance and enrich all their projects. Inara is one such theme that's all about nature and its light that illuminates our lives in so many different ways. From the blues of the sky, greens of the forest to the brown of wood, every colour, element, and design elevate living to the next level. Not to mention, luxury and indulgence are as natural to space as nature is to all of us.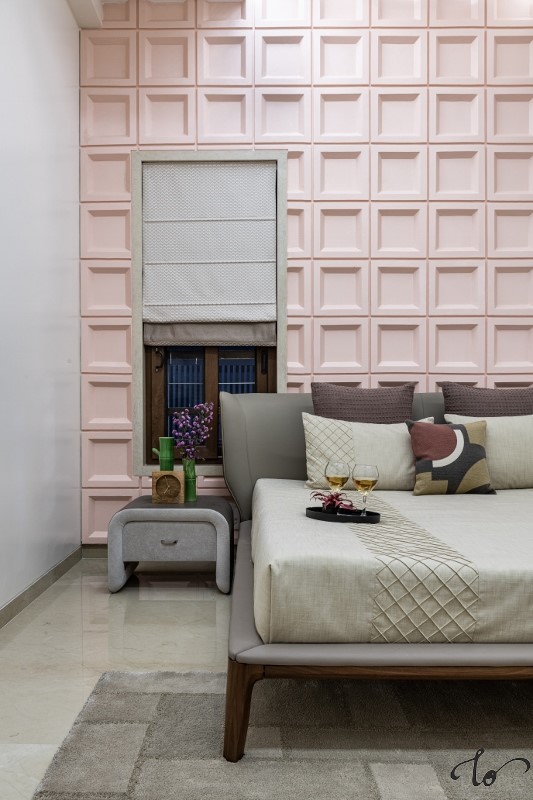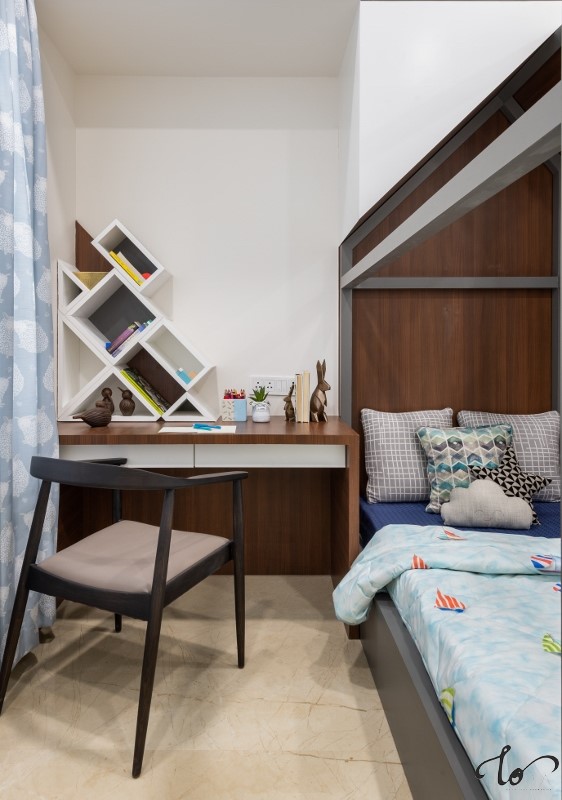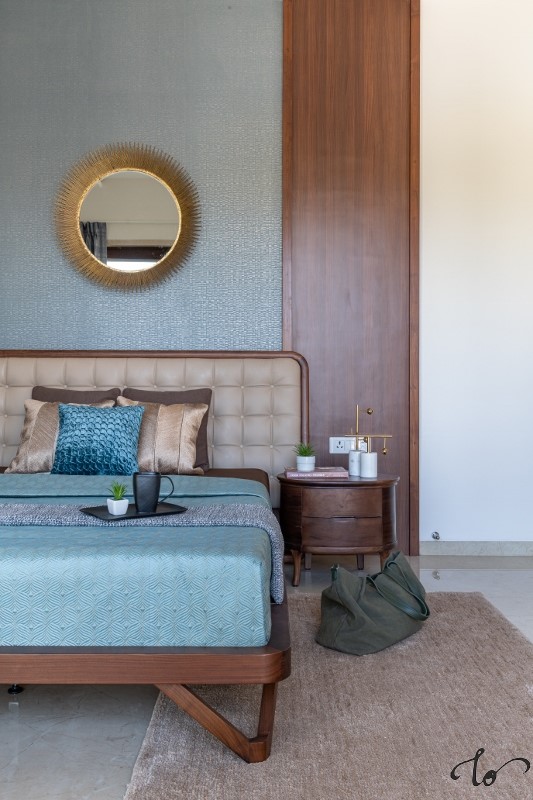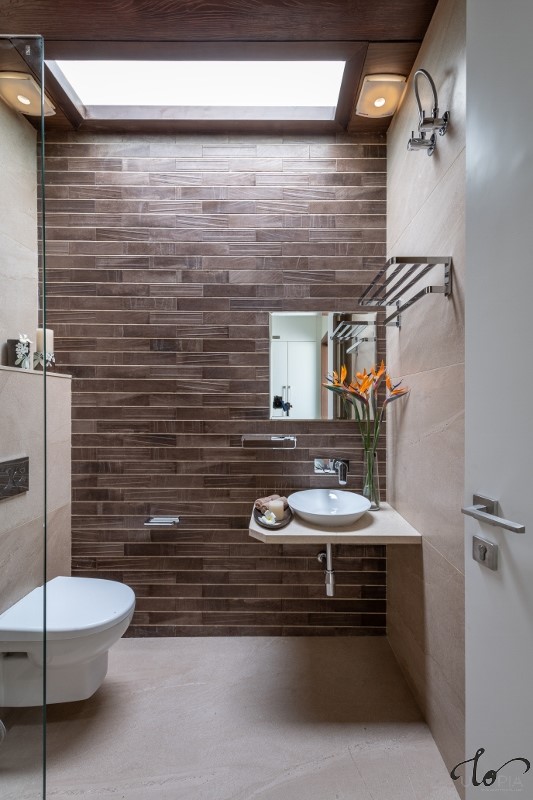 FACT FILE:
Firm: Utopia
Project Name:- Inara Villa
Plot Area – 3500 Sq.Ft.
Area- 1920 Sq.Ft.
Location: Ahmednagar, Maharashtra
Interior Design Consultants / Project Management Consultancy / Landscape Design – Utopia by Gaurav Kankariya
Lead Designer – Mr. Gaurav K Kankariya
Photography- PHX India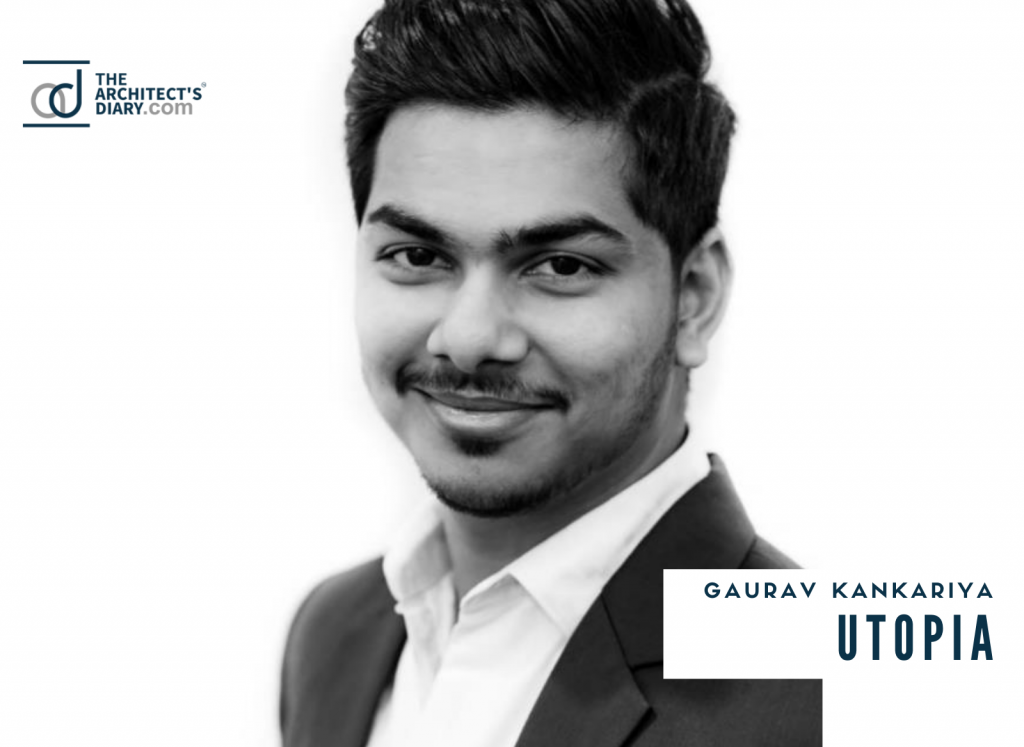 Website: https://gauravkankariya.com/
Facebook: https://www.facebook.com/utopia.gauravkankariya
Instagram: https://www.instagram.com/utopiabygauravkankariya/