An Aesthetic Italian Cafe With vibrant community Experience | Artistic View
The concept was to illustrate versatile and efficient use of interior for a café and food serving area, reliable high-performance finish preferences, and creative technologies all over the space. The idea involved creating private hang out rooms and areas without compromising the security, diverse seating and choices, show of artworks, and support spaces as well.
Visit: Artistic View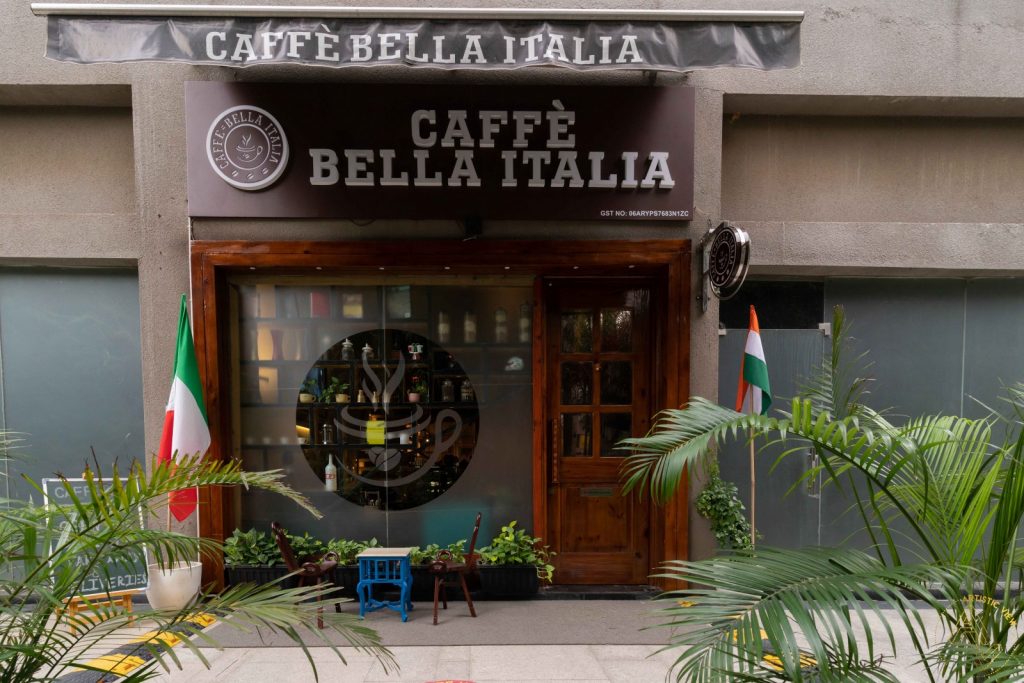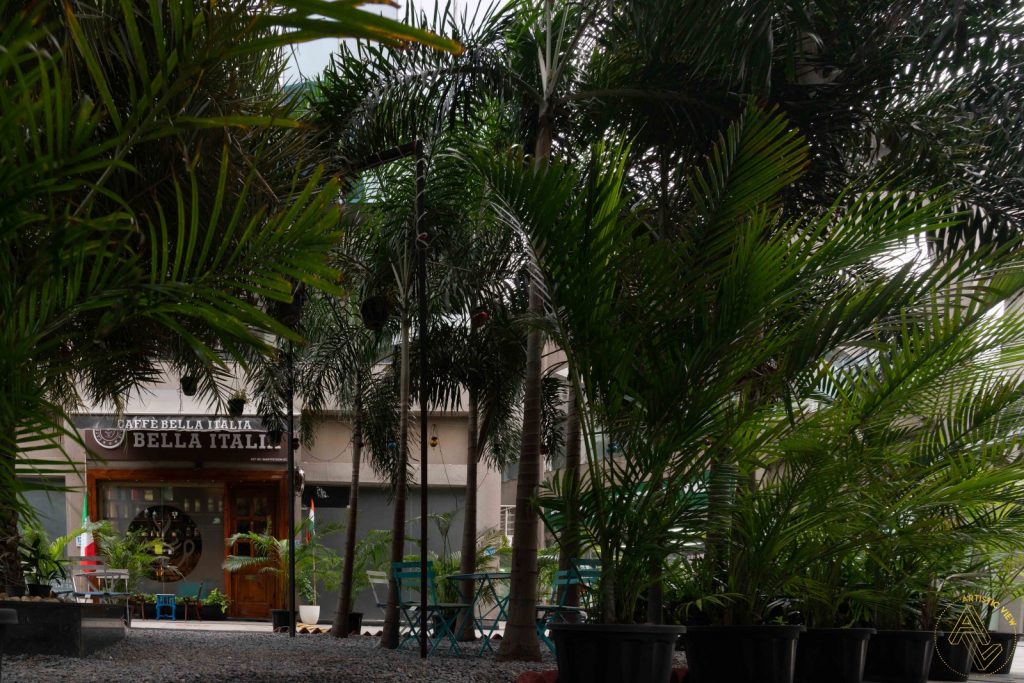 Our interior design integrates the colours, textures, and exhilaration that a person feels when in a plant's presence in their vicinity. We've been influenced by the plant colour and our aim is to make the consumer feel like they're in a comfortable environment, essentially fostering a feeling of being in tune with reality.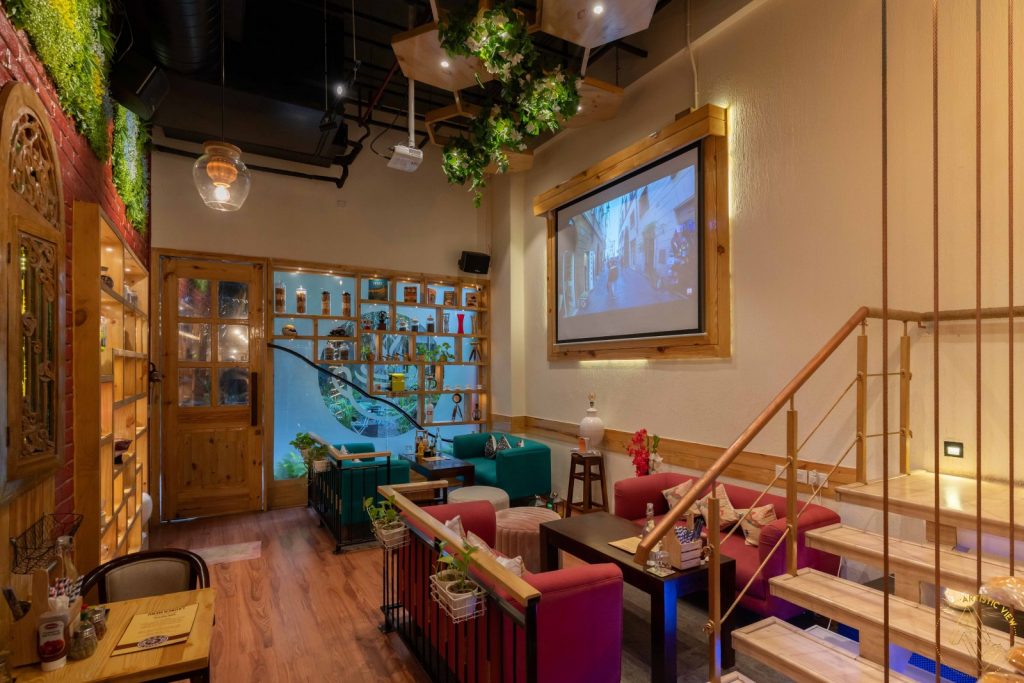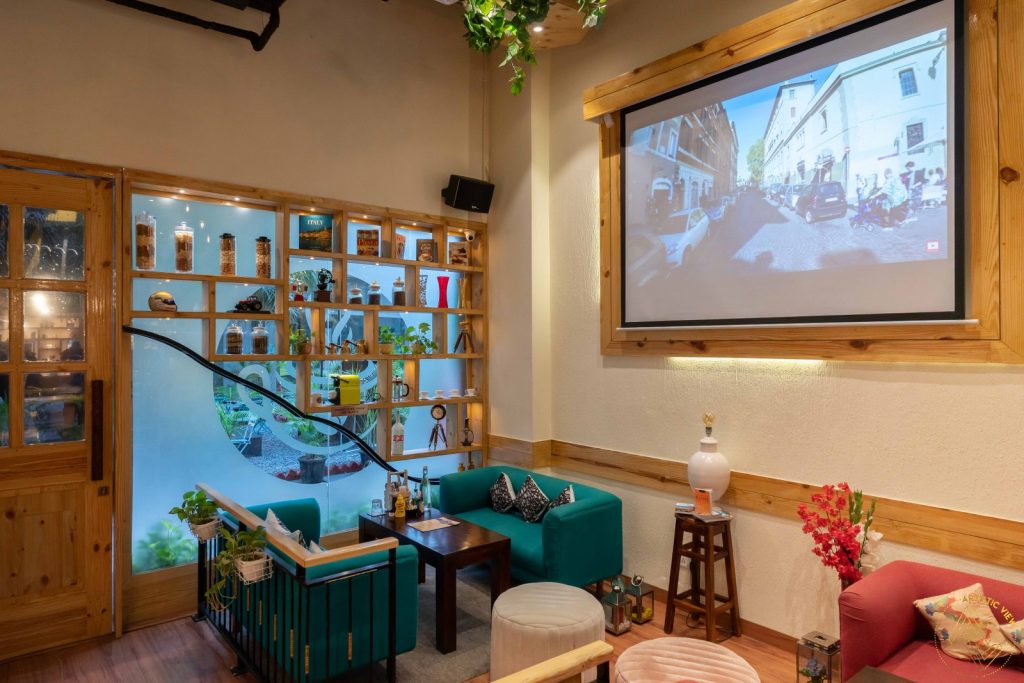 If it's true that we drink with our eyes, then it stands to reason that the design of the world's cafe restaurants must be as delicious as the drinks they serve. Concept and single-theme cafes are one-way restaurateurs are infusing the casual dining experience with fresh ideas as it is the ambiance that plays a vital role.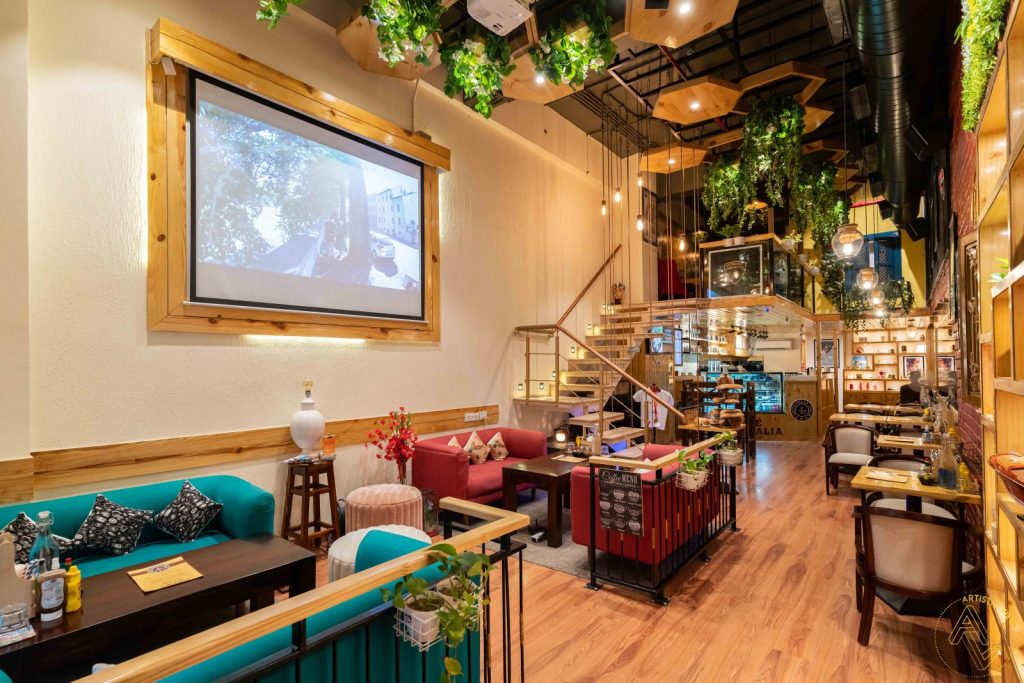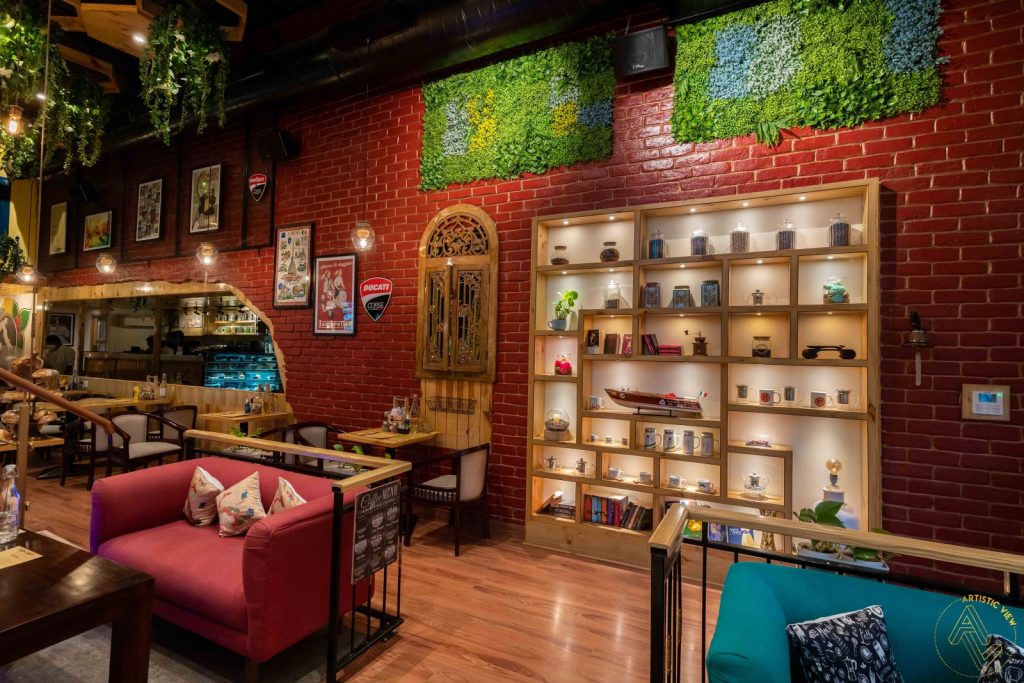 With some of the most spectacular views in Aravallis, this Café Bella restaurant in Gurgaon's outskirts was opened in after fabulous work carried out by the Artistic View's team, who worked incessantly to create a masterpiece, a one of its kind. Space sings together with the use of a few materials and its techniques. Devoting a great deal of thought to surface treatments, the Cosme restaurant is a blend of contemporary and neoclassical elements and replete with textural play.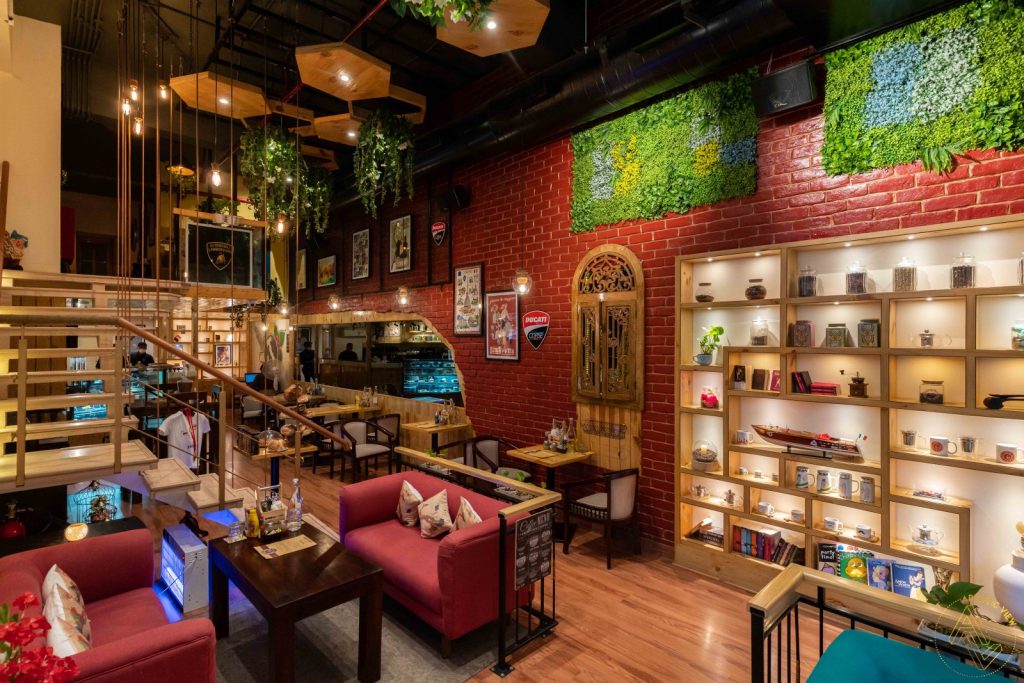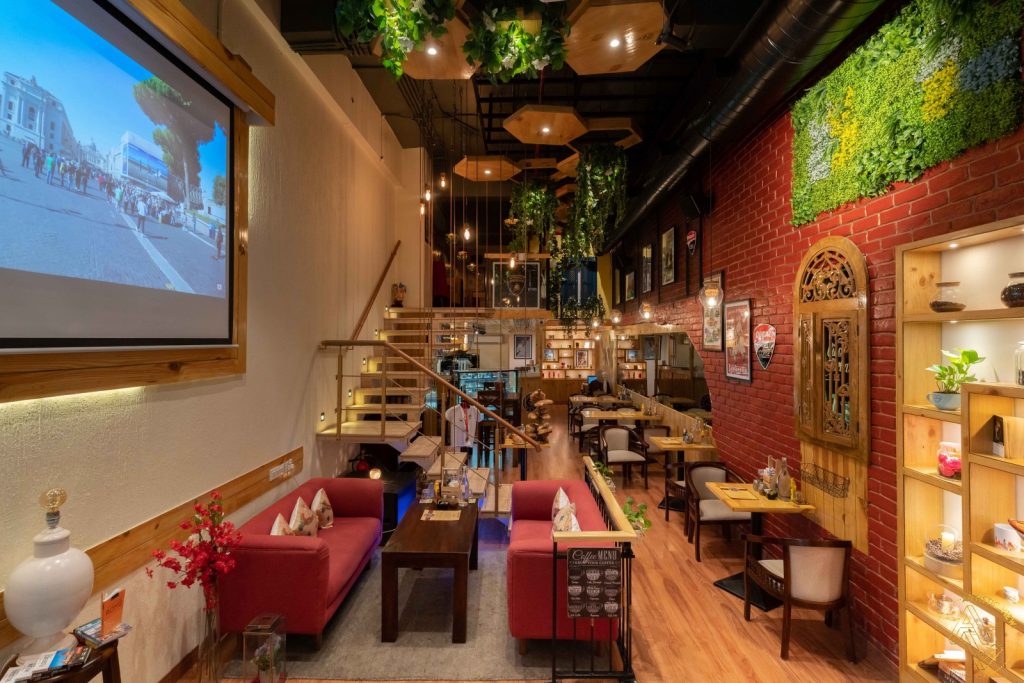 A mezzanine level is suspended with concealed steel plates, while a glass wall encompasses the interior isolating the space from the building shell. The Exterior of the shop could not be modified very much changes could only be made in the glazing and two-column size. Aspiration was to offer an aesthetic Italian Cafe experience.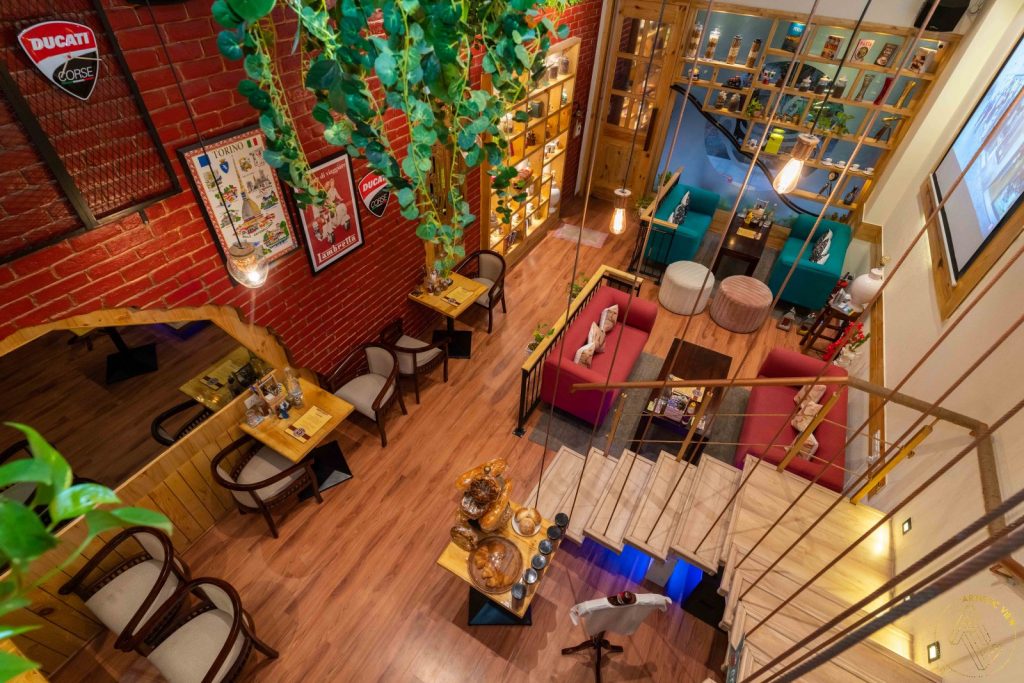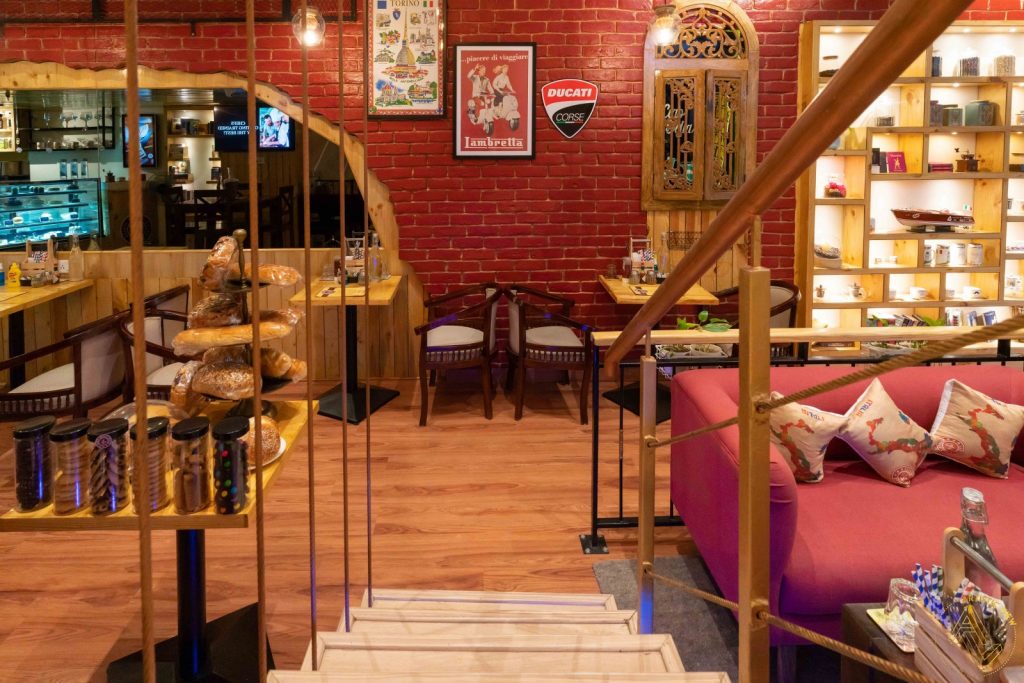 To create an atmosphere of retreat but also of a friendly, vibrant community. Create a sense of a real hidden gem spot within these barren land of Aravali hills. To make available a retail offering of signature coffee beans of Italy after the first year of trade. To create a point of difference from our competitors. One of the main challenges is to modify an ongoing project and converting it into something totally different project that is the salon to Cafe.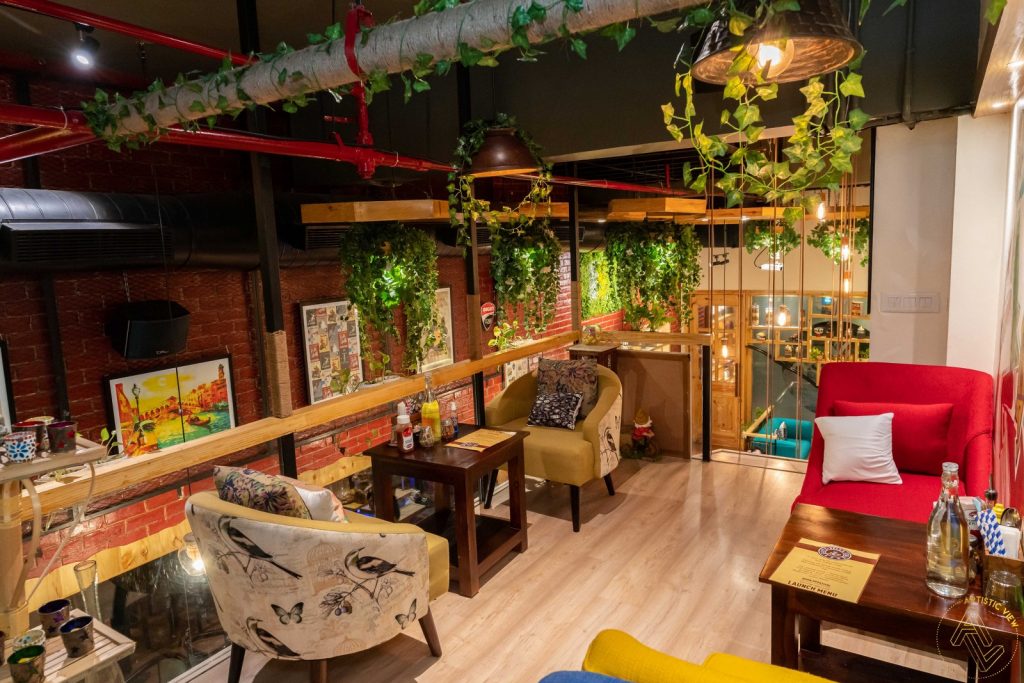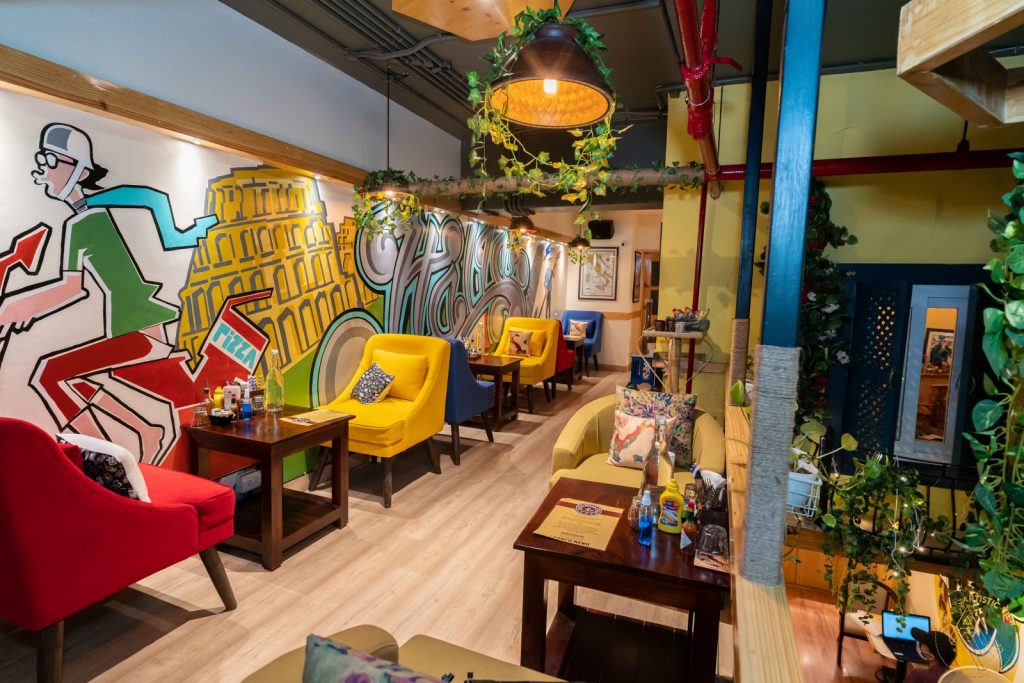 The colour palette is subtle with the few focus points off multicolor palettes. The brick wall gives a sense of rawness in the interior creating the feel of the exterior of the building. Lamps hanging from the ceiling through the dim warm light serve the purpose of Italian ambiance. The use of colourful paintings on the walls create a street art vibe and tell about Italian culture, acting as a focal point for visitors.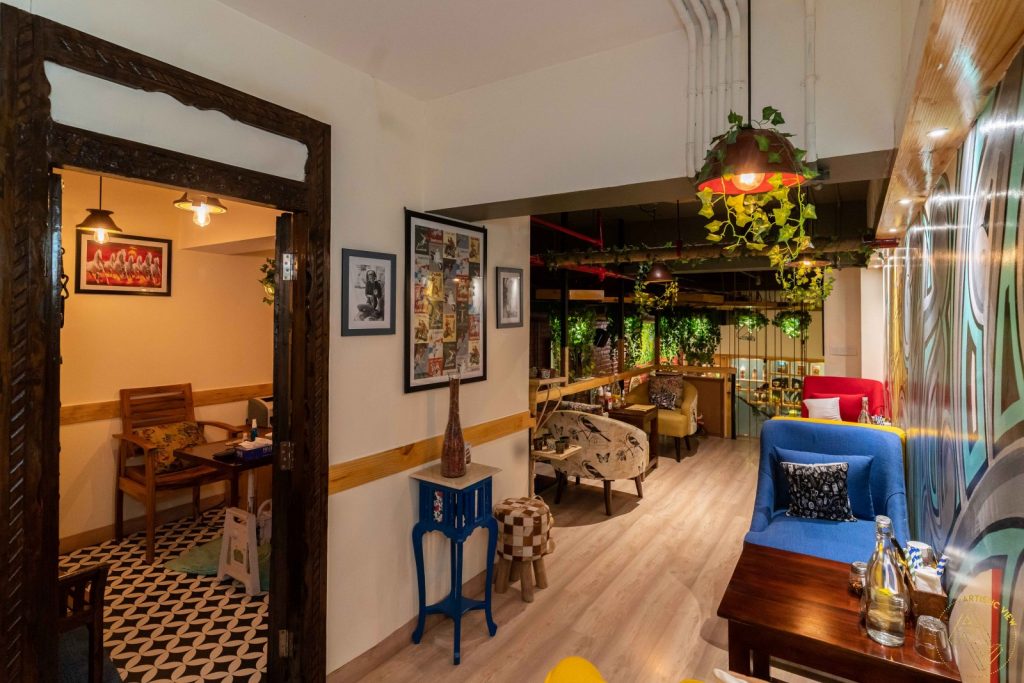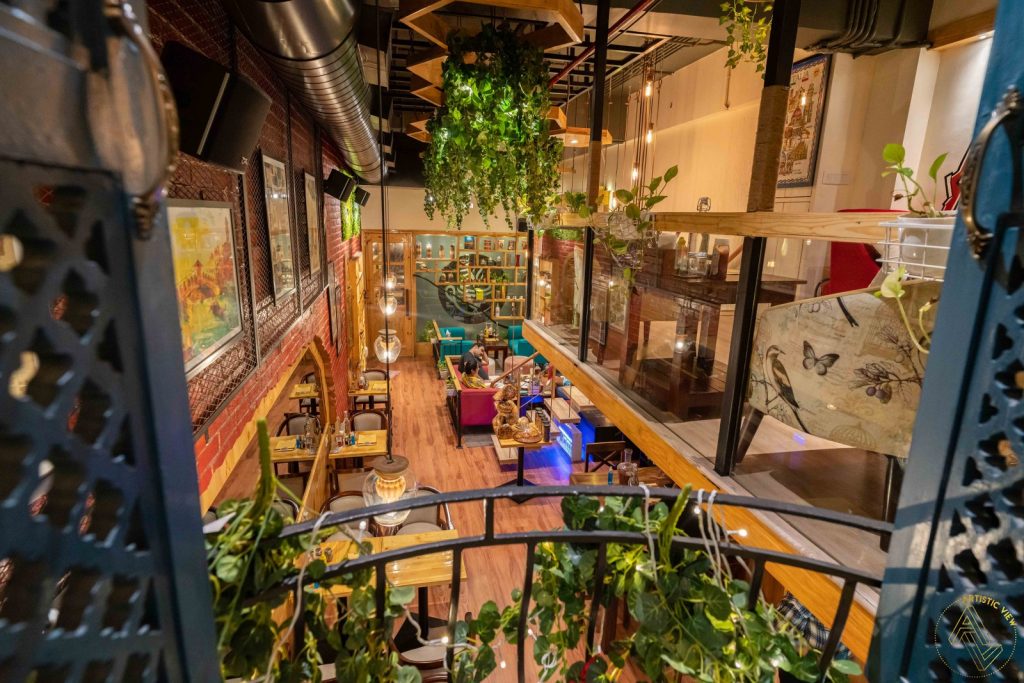 Understated details complement the stunning modern interiors, inspired by a novel concept of keeping things simple yet trendy. The interiors create a feeling of tranquillity. In fact, it's one of its kind in Gurgaon and the designers have spent more than three months to create this iconic café. The idea was to create a language that serves as a neutral canvas for the numerous and changing artworks, which at the same time has a strong character of its own to give the café an identity that remains constant.
FACT FILE:
Firm: Artistic View
Project Name: Caffe Bella
Principal Architect: Aditya Singh & Disha sinha
Location: Gurugram, Haryana
Area: 2000 sqft.
Project Cost: 70 lakhs
Photography: khurana Filmography