If you're about to start home improvement work on your house to get the property ready for a sale or looking more stylish and fresh in general, you're no doubt spending time exploring options. You'll be checking out the best materials and appliances for each room, and thinking about potential structural changes, the new layout and functionality, and more.
However, do also spend time thinking about some less obvious yet still important details, especially thosethat are vital to safely get the home of your dreams. In particular, electrical planning is something that not enough people consider. Here are some of the top factors to put on your to-do list in this area today.
Safety
The safety of yourself and others is the most crucial thing to keep in mind. While the expense of renovation work means you'll probably try to cut costs by doing work yourself, avoid doing any electrical work unless you're appropriately licensed and qualified. You can hire a professional electrician in Beverly Hills as they provide best services in this industry.
Touching live wires and doing other tasks without the right knowledge can lead to electrocution. Plus, if you're tempted to take a risk, remember that working on appliances and various parts of your property without having the paperwork that allows you to do so safely may actually mean you void warranties for products and various insurance covers.For helpful electrical safety tips head to the AHS.com website, where you can learn about potential risk factors and ways to avoid harm.
Planning Based on Needs
When it comes to the electrical side of a renovation project, it's always best to do as much planning in advance as possible. It's frustrating and costly if you get to the end of a job and realize you didn't think things through enough, and have to re-do work to get what you need.
Keep your sanity and your savings by planning out, room by room, exactly what you require in your property before work begins on the remodel. This will enable you to convey your wishes properly to electricians, builders, project managers, plasterers, tilers, painters and the like, and get all the materials you need upfront.
Plus, doing such detailed planning will also help you to determine if you need to upgrade your switchboard or do major rewiring work in order for your home to cope with the additional outlets and other electrical gear you'll add during the renovation.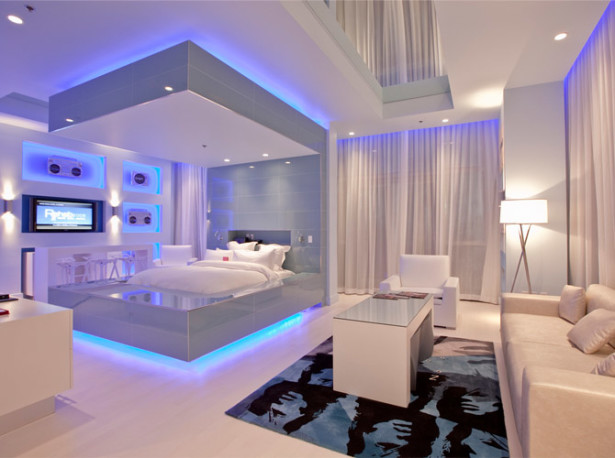 Electrical Requirements in Main Rooms
There are certain electrical factors that come into play in each part of the home. For example, in the kitchen, you'll need power points and other wiring set up for installed appliances like dishwashers, ovens, hotplates, the fridge, built-in coffee machine, etc. Add extra points for plug-in bench-top devices and phones, plus lighting such as recessed bulbs on the ceiling and in cabinetry, and any hanging lights positioned over your island or benchtops.
In the bathroom, prepare for fixtures and fittings like underfloor heating, sockets for shavers, hairdryers, electric toothbrushes etc. (including items you want to plug in a shaving cabinet), and power for heated towel rails, exhaust fans, and other accessories. Bathrooms also require good lighting for makeup application and other tasks, so factor in enough downlights and spotlights to get the job done.
In living spaces, again you'll require wiring for downlights and chandeliers or other hanging products, not to mention a good number of power points. Lounge rooms, dining rooms, and other living spaces need sockets for TVs, audio equipment, and other entertainment gear, plus gaming devices, computers, lamps, and so on.
Bedrooms need plenty of electrical components, too. You'll want double power points on each side of the bedframe in the main bedroom, for instance, so you can plug in phone and other device chargers, lamps, electric blankets, and fans. You may also want the option of having TVs in some or all bedrooms, and related aerial, cable, and power connections. Overhead lighting is also crucial.
Other electrical considerations around your home are wiring and power for heating and cooling units, vacuums, and internet connections, and sockets with USB ports for charging tablets and smartphones.
It's easy to feel overwhelmed with everything electrical during a renovation, but if you take the time and energy to think about what you need, make a plan, and communicate your wishes to qualified tradespeople, you're more likely to get the exact results you hope for once the work is complete.