&nbsp
 A Solid Blend Through Bricks And Mirrors | The Little Studio
"Home is not a place, it's a feeling" And feelings are meant to be expressed. So, your home should depict who you are, what you are and what you like. It is an extension of yourself or perhaps your mirror image. And true to this understanding, it was decided to use mirrors in the house to make it look spacious. The client insisted on using Dark laminates.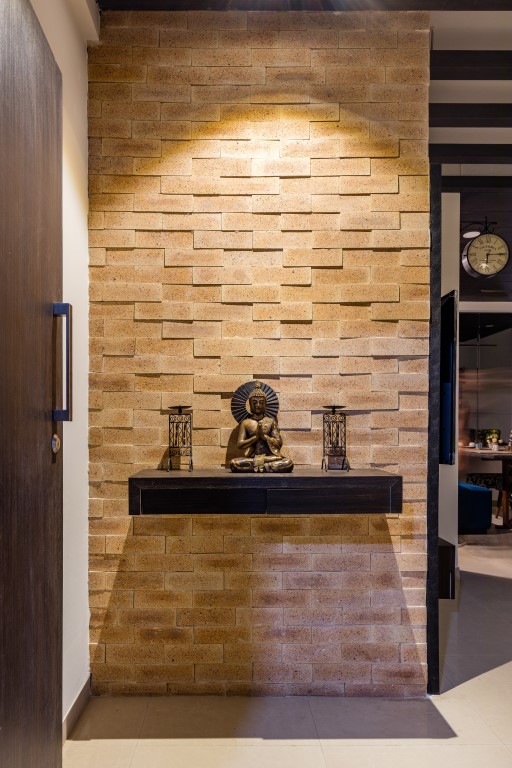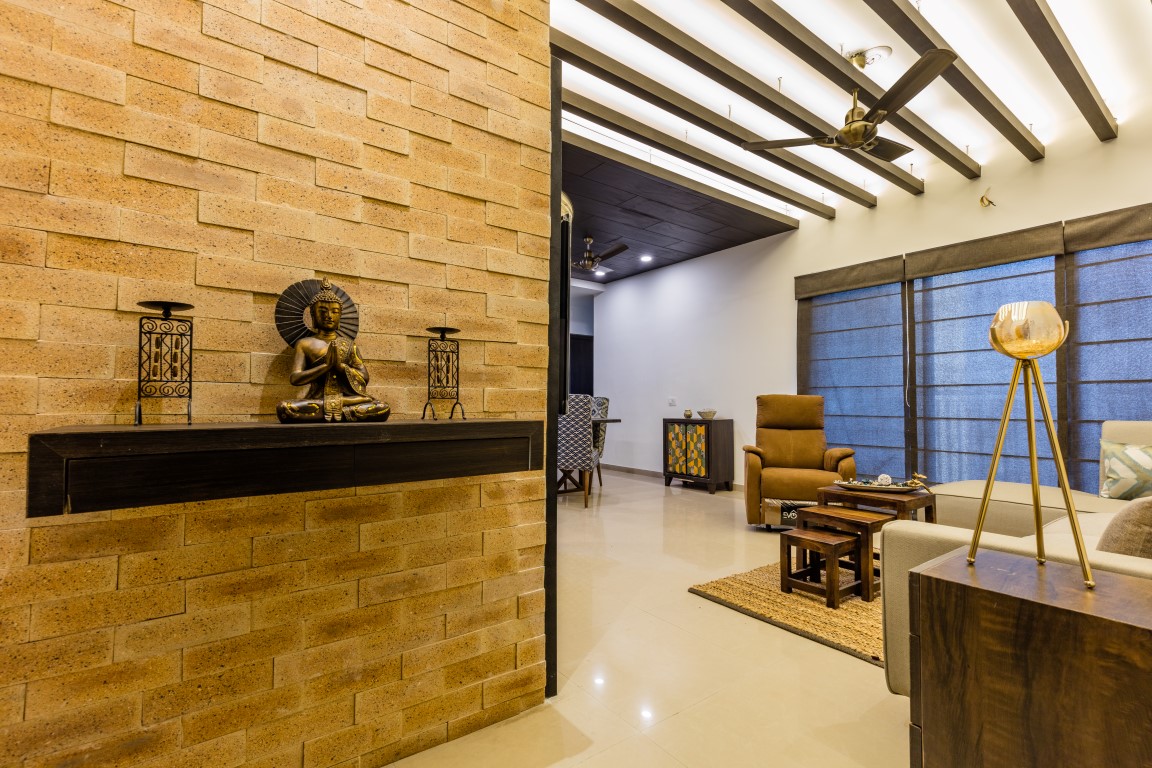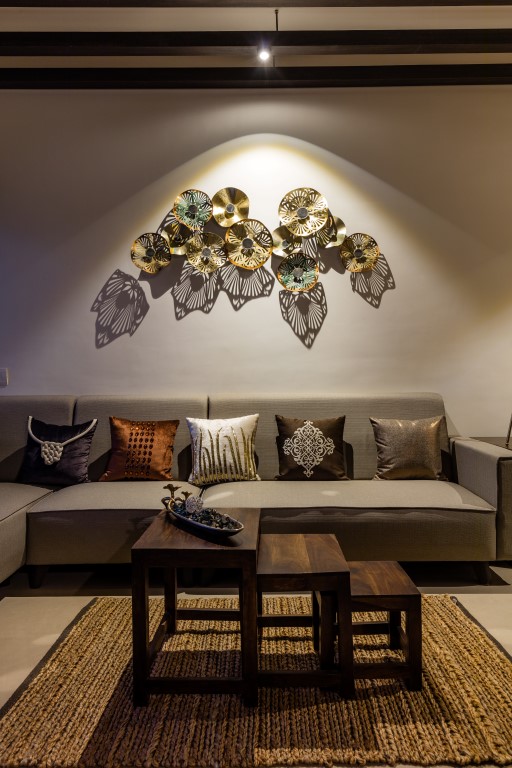 Color Palette:
• • Dark Brown is considered to be a color of earth. It adds depth and warmth in the interiors. It signifies security and stability.
• • Grey is an aspirational color. It gives a sense of belonging, inclusion, and acceptance. Who doesn't need all of this in their own home?
• • Blue is used to establish a cool and clear look. It creates tranquility and is associated with health and healing.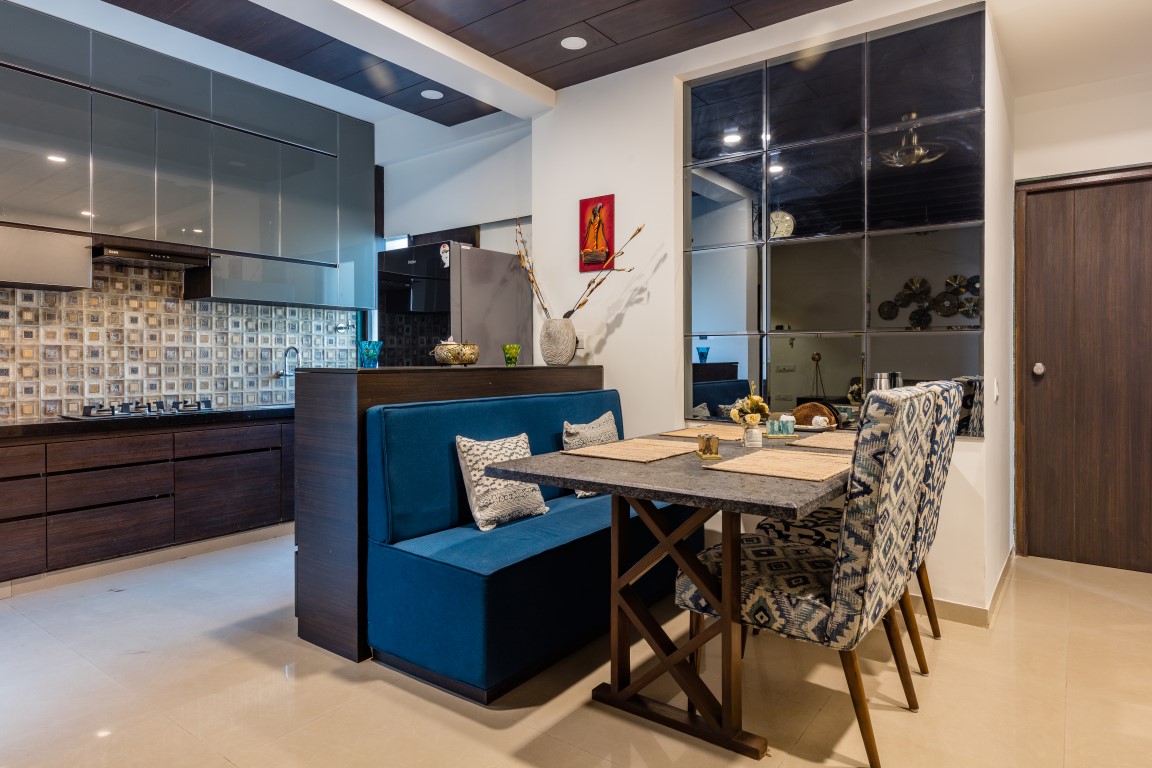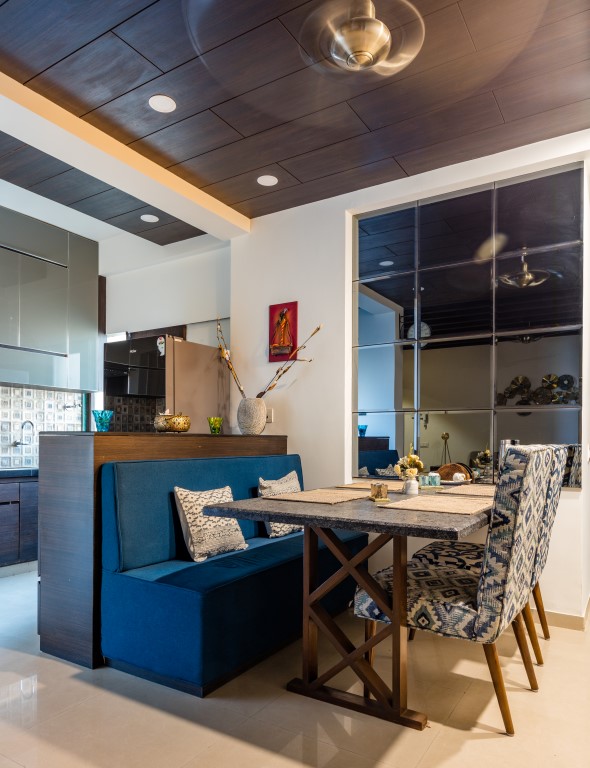 Design:
A mix, match and a combination of things work wonders. It visually unites the place and allures lots of attention. Precise and strategic placement of the mirror creates an ambiance of spaciousness. Brick walls enhance the natural elements and give the perfectly stunning rustic look.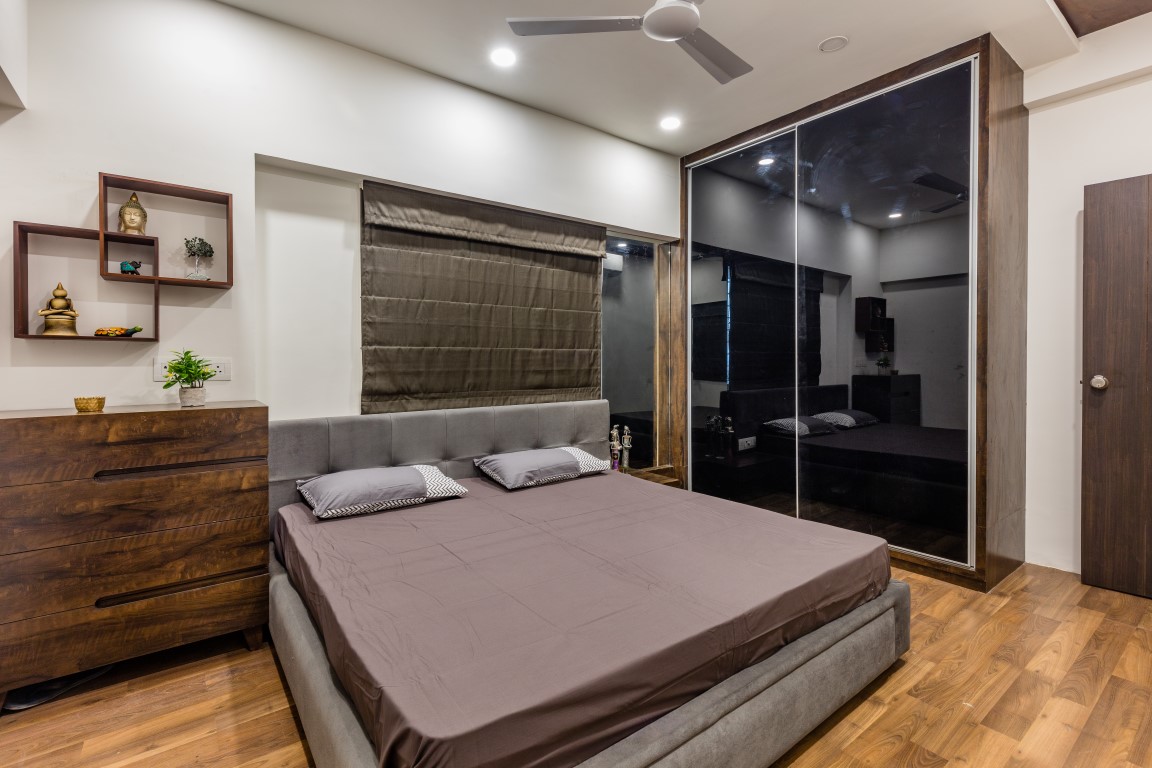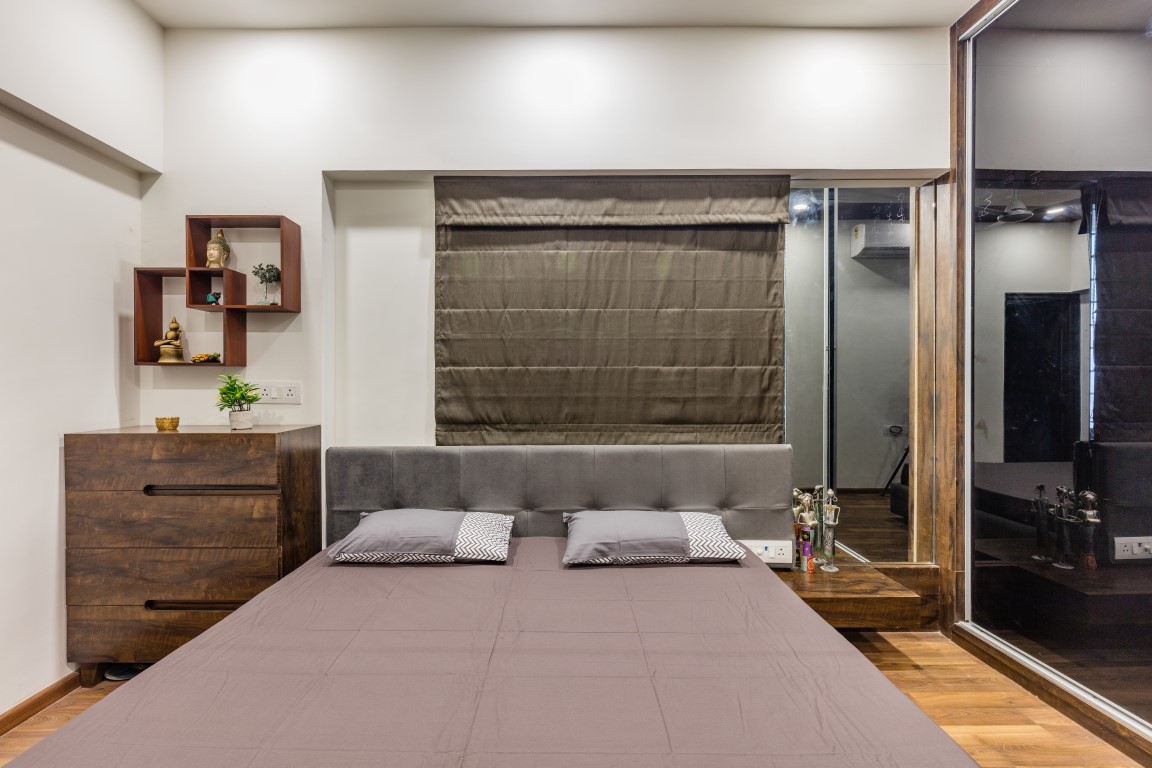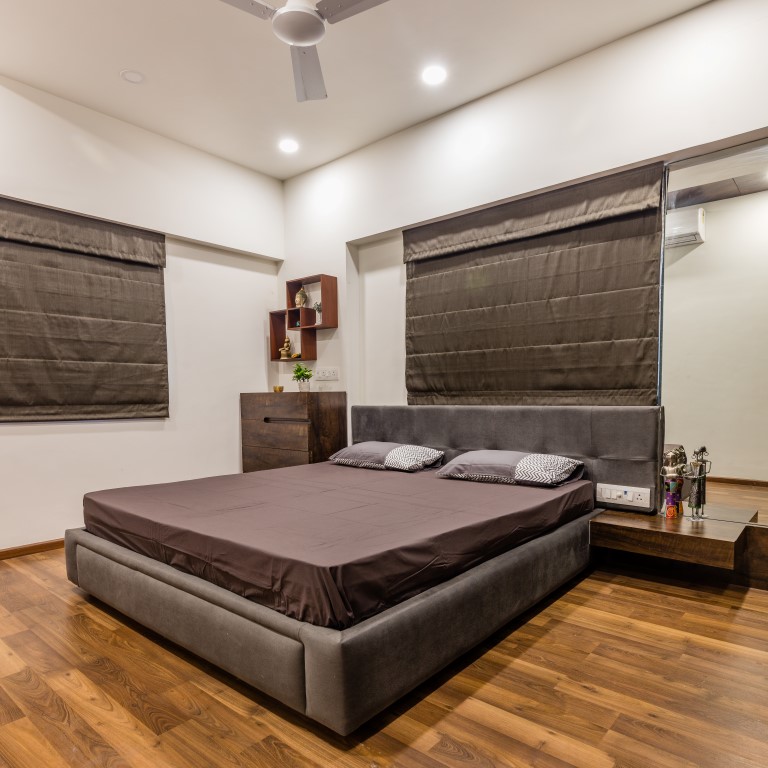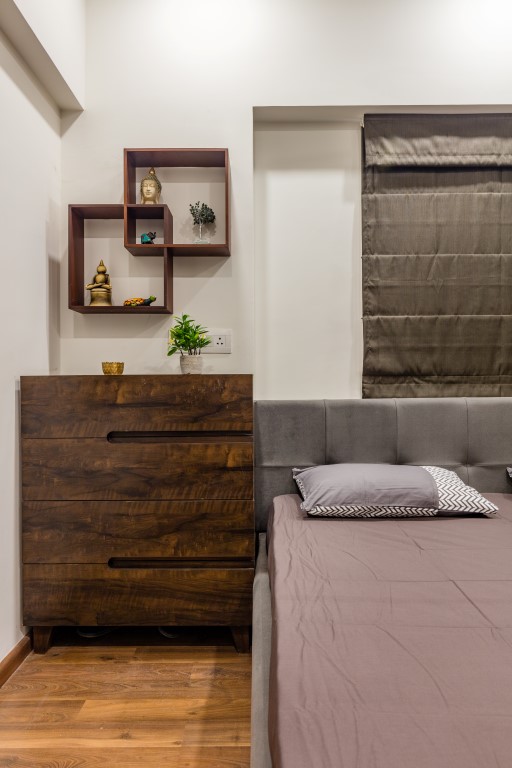 Layout:
This flat was a plan of 3 Rooms: Master Bedroom, Guest Room and the client's Mother's Room. A mix of brick, walls, and laminates spruced up the interiors of the home. Strategic placement and styling of mirrors helped avoid clutter and gave a spacious aspect. It helped create a sense of depth. The bricks added a unique character and sprinkled a dab of timeless charm, while the laminates augmented elegance and personality. The entrance gave way to a passage where an L-Shaped Sofa was placed.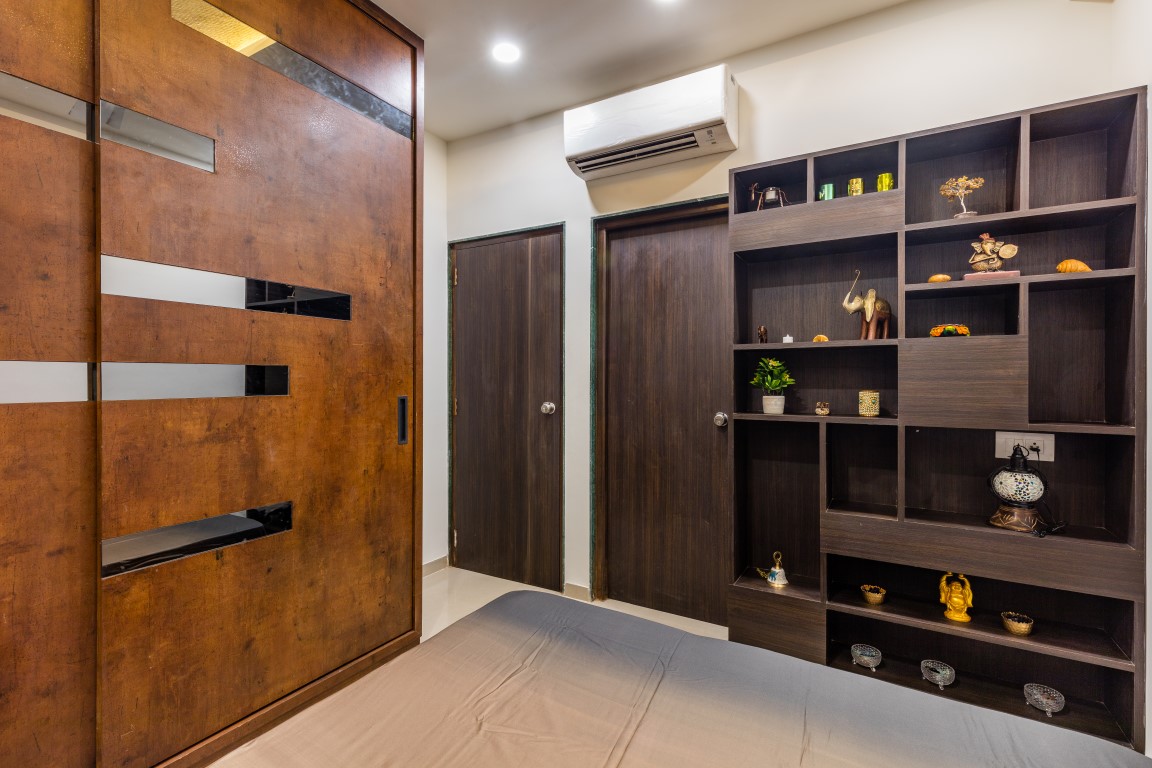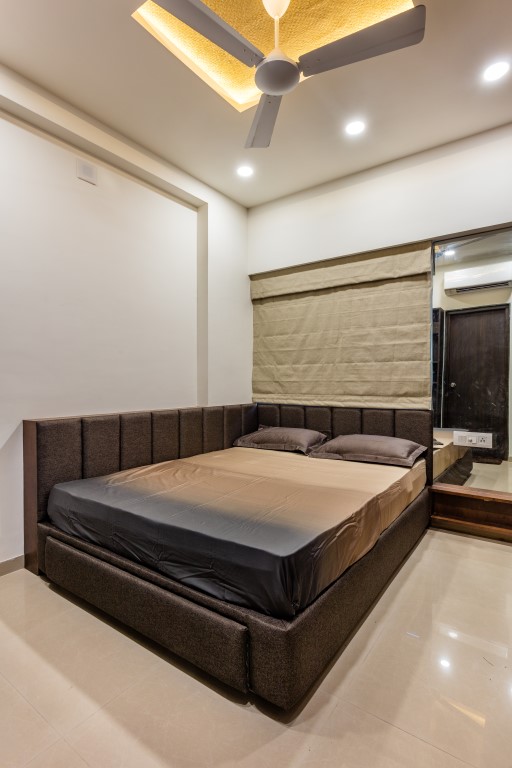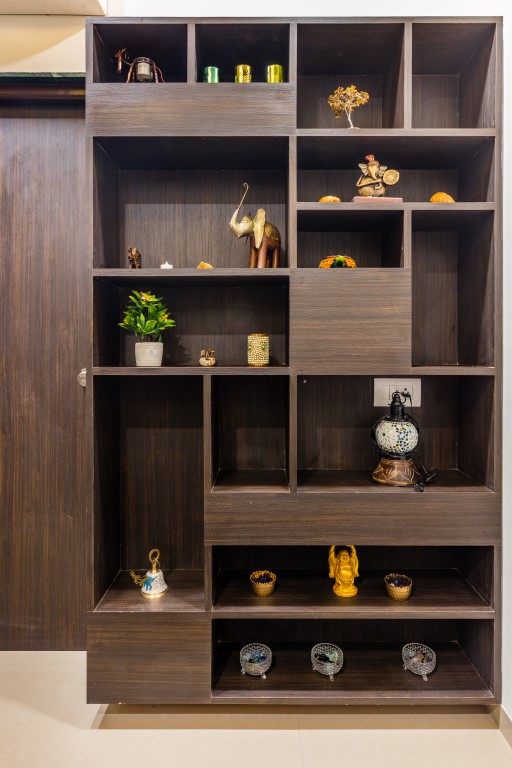 The dining area wall was used to enhance space. The ceiling was covered with dark laminates with grooving. The Columns in the bedroom were back-light and light emitted behind the bed. The kitchen walls were embellished with tiles and the platform was kept, Telephonic Black.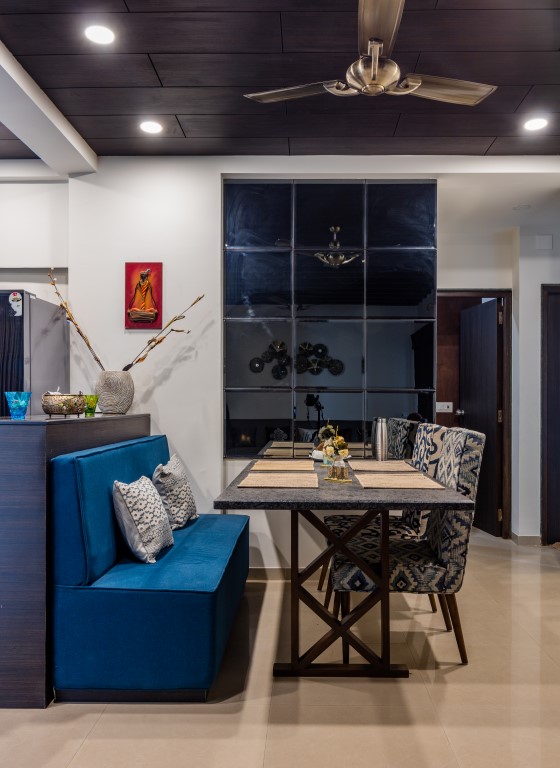 Grey colored cabinets with back-painted glass added to the gorgeousness. The Mother's Room had limited space but since she was interested in reading and listening to music, the interior was designed keeping her taste in mind.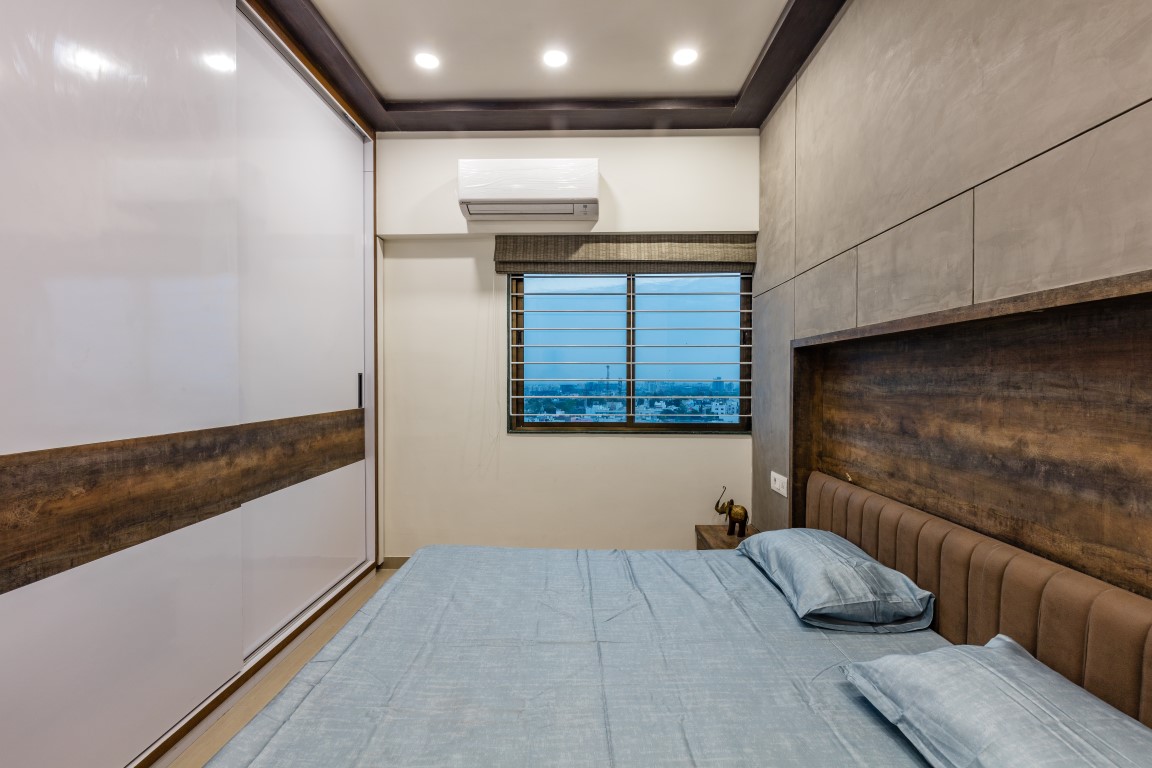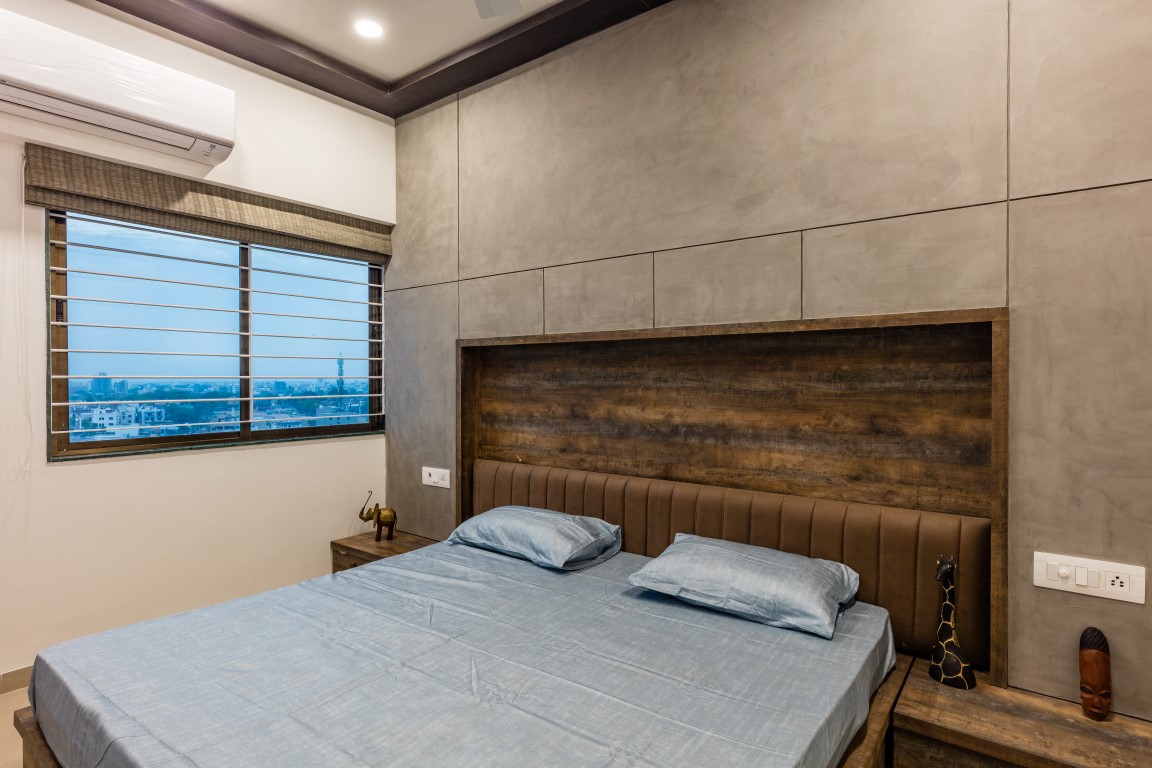 The wardrobe was given cuts so that design and space could be felt. The Client wanted to give tribute to his father. So, his father's photo was hung on the mosaic tile wall and the space below it was converted in a mini prayer place. Three different designs of tiles were chosen and were merged together to form a mosaic one. The chic-looking chairs radiated in blue color.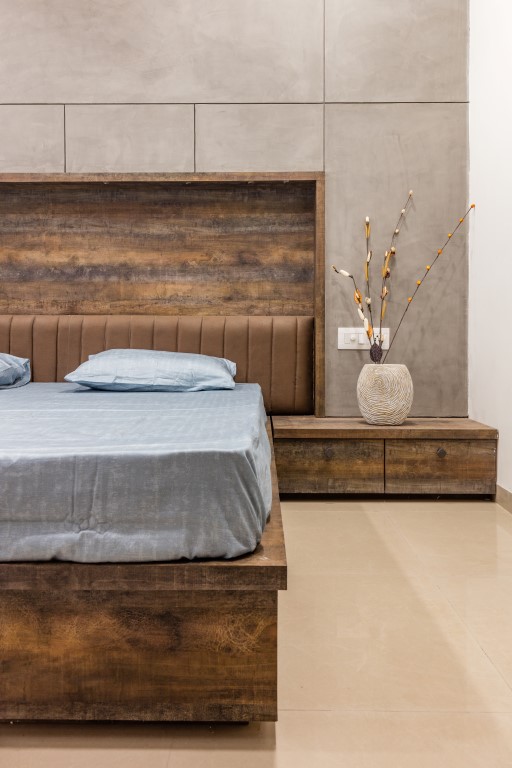 Skills Used: Layout Planning, Space Planning, Sketches, 3D plan
FACT FILE:
Design Firm: The Little Studio
Client: Mr. Parth Dave
Category: 3 BHK apartment (Residential)
Location: Ahemdabad
Designer: Shivangi Sharma
Photography: inclined studio