&nbsp
A Resto Bar Underlining The Inside-Outside Concept | ID+AS Architects
The project brief was to design a Resto bar with a spacious outlook and to accommodate a capacity of more than 200 people with sufficient space for car parking for the convenience of the visitors. The challenge was to design a structure that could be dismantled and completely reused. The idea of using MS fabrication in the entire structure solved the given constraint. Later, the design started framing around that.
Visit: ID+AS Architects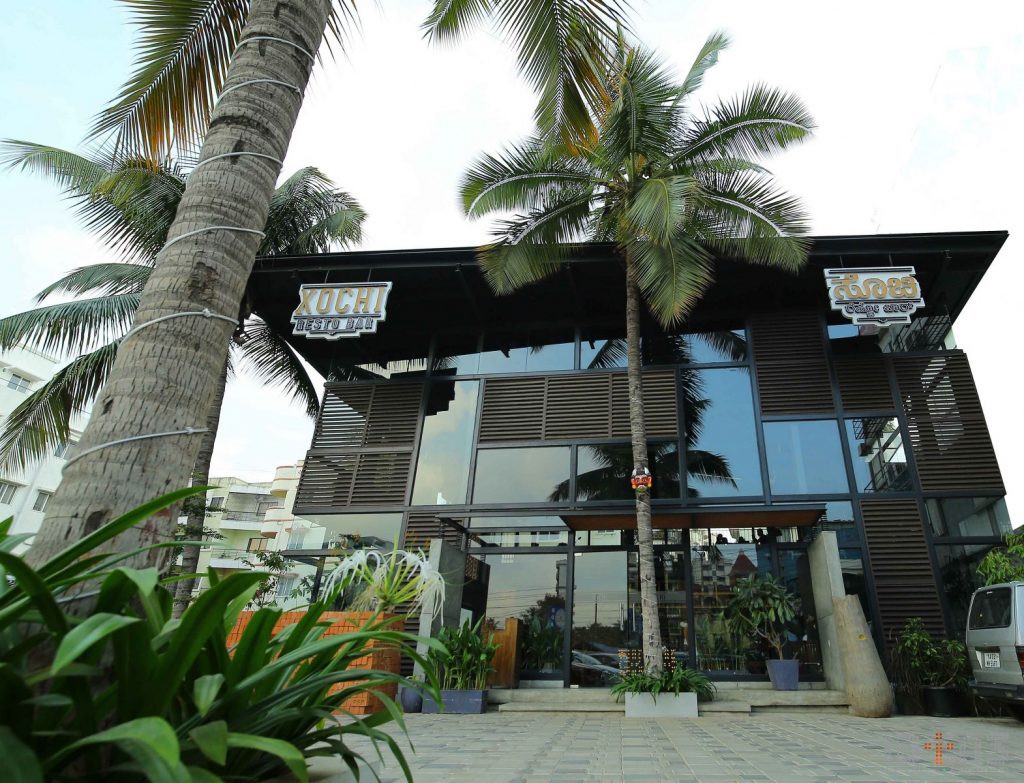 One of the most appealing characteristics of the restaurant is the combination of modern and industrial outlook giving its veterans a unique experience in the Dine-in world along with the green landscape around.
The zoning is done in such a way that it comprehends the typical planning concept of green Bangalore by providing ample open space in the front yard. The Restaurant is designed around its central axis which provides an uninterrupted view on all sides. The south-Western part of the structure opens up to a green space underlining the Inside-Outside concept.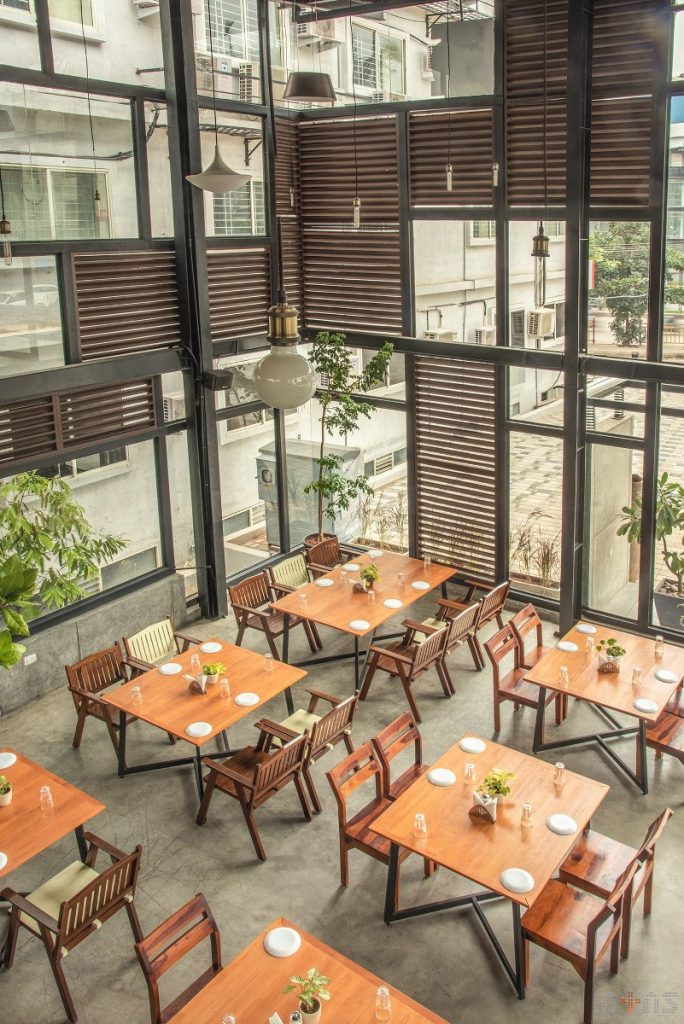 The material palette includes Black painted MS fabrication, IPS flooring, Brick, and glass. Louvers are used on the façade which helps with cross ventilation and keeps the ambience in the Restaurant nonchalant. The combination of Glass and Louvers in the Elevation creates an Industrial look and the interior feels spacious and well-lit.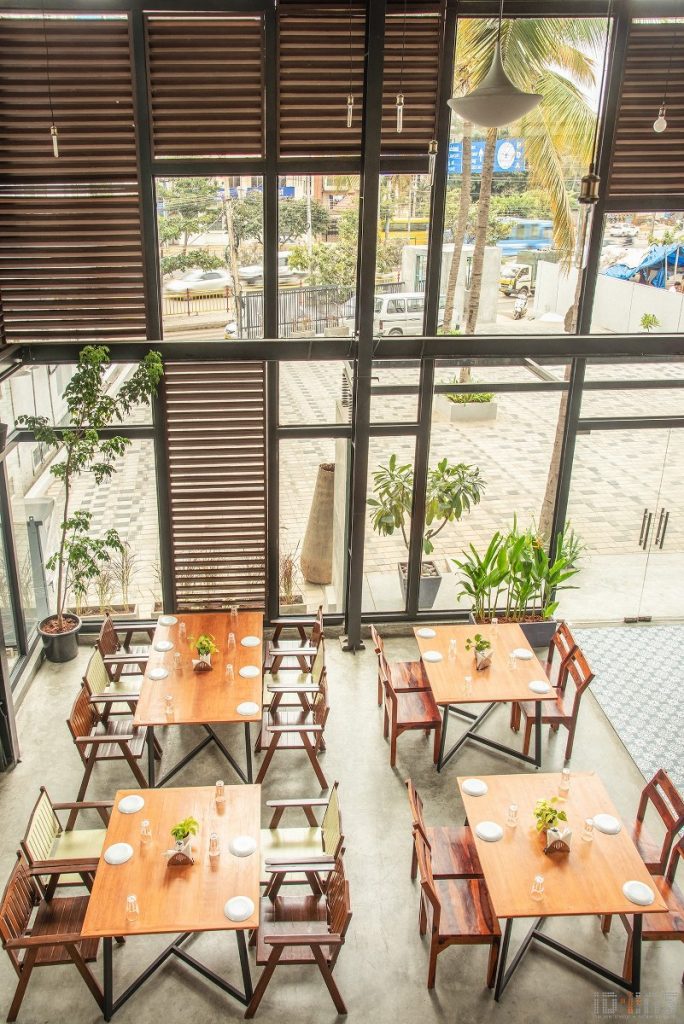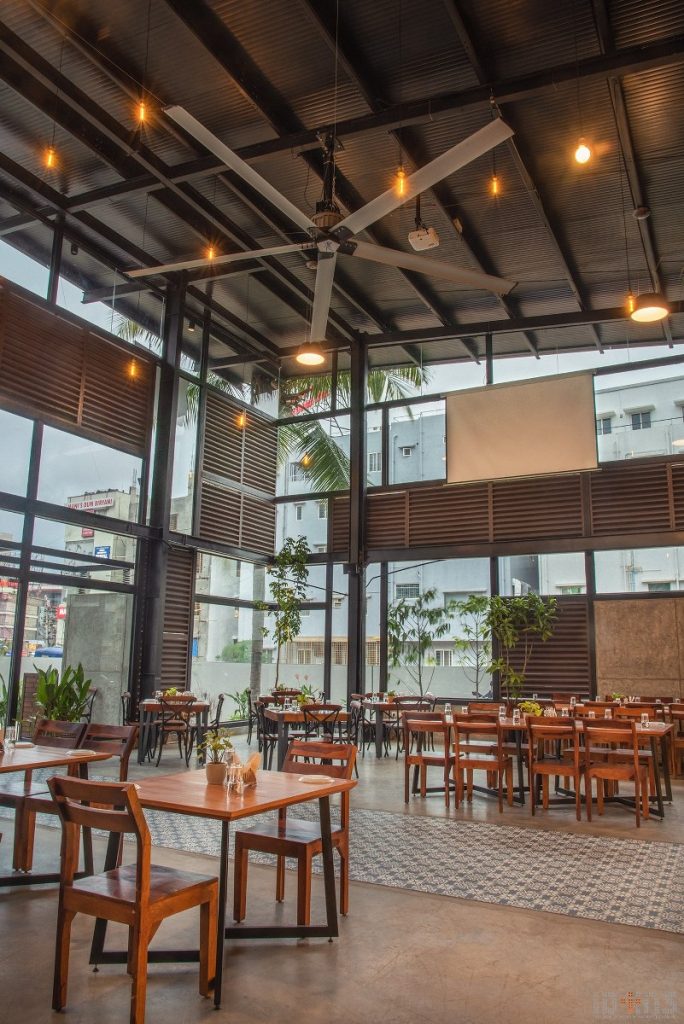 One enters the site from the main door with ample parking in front. The main entrance to the restaurant is placed right in the center of the front elevation. As we enter, we experience a massive double-height space that is the first dining layout, which has a central walking space that is laid with beautiful blue tiles merging with the IPS grey flooring.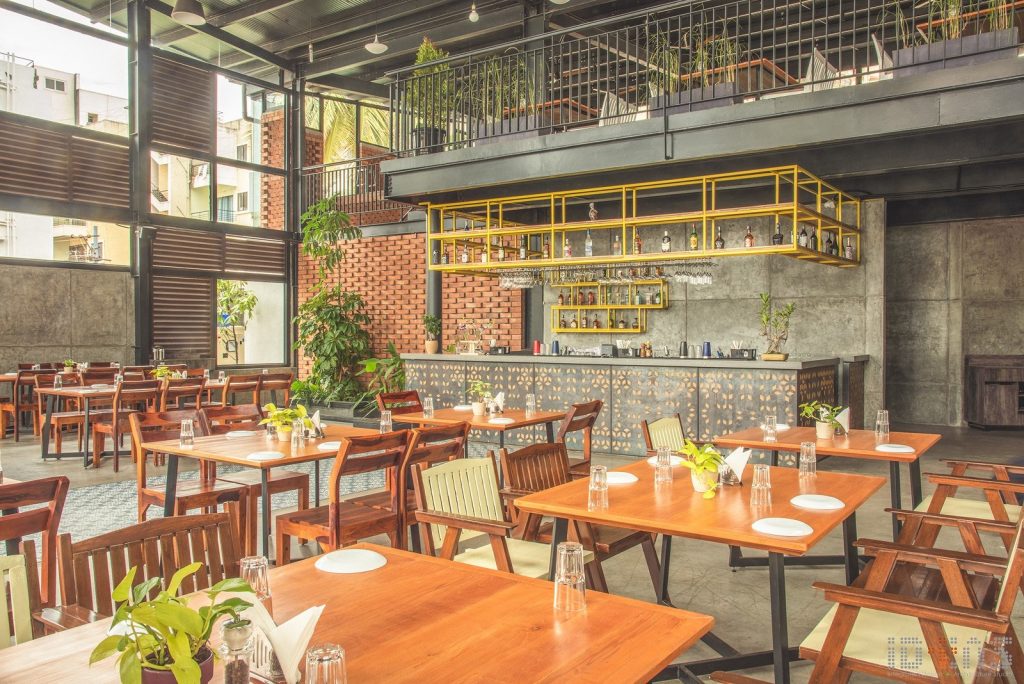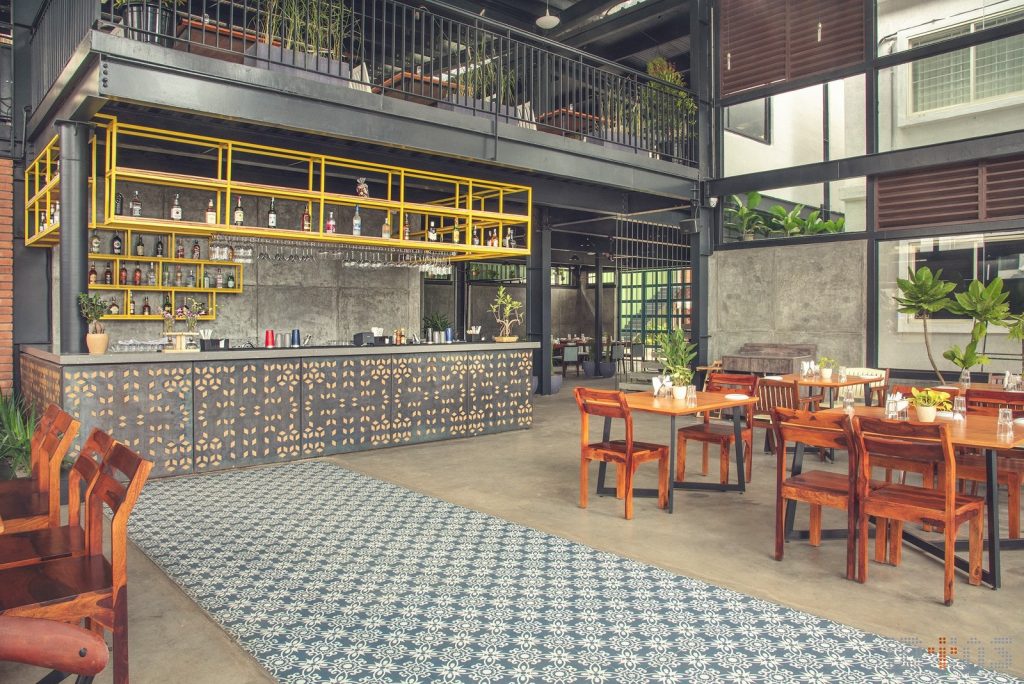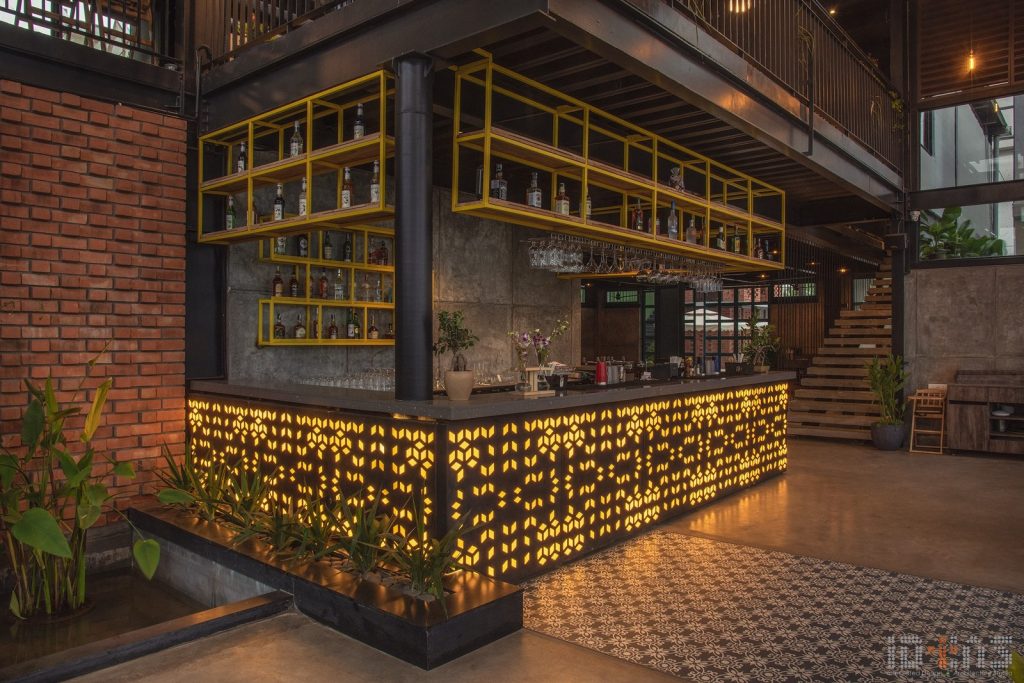 The bar area is aligned right in the line of an entrance which becomes an interesting focal point of the whole restaurant. Considering that, the design on the bar counter has been made alluring with the contemporary perforated geometric shapes in which the light emits from within.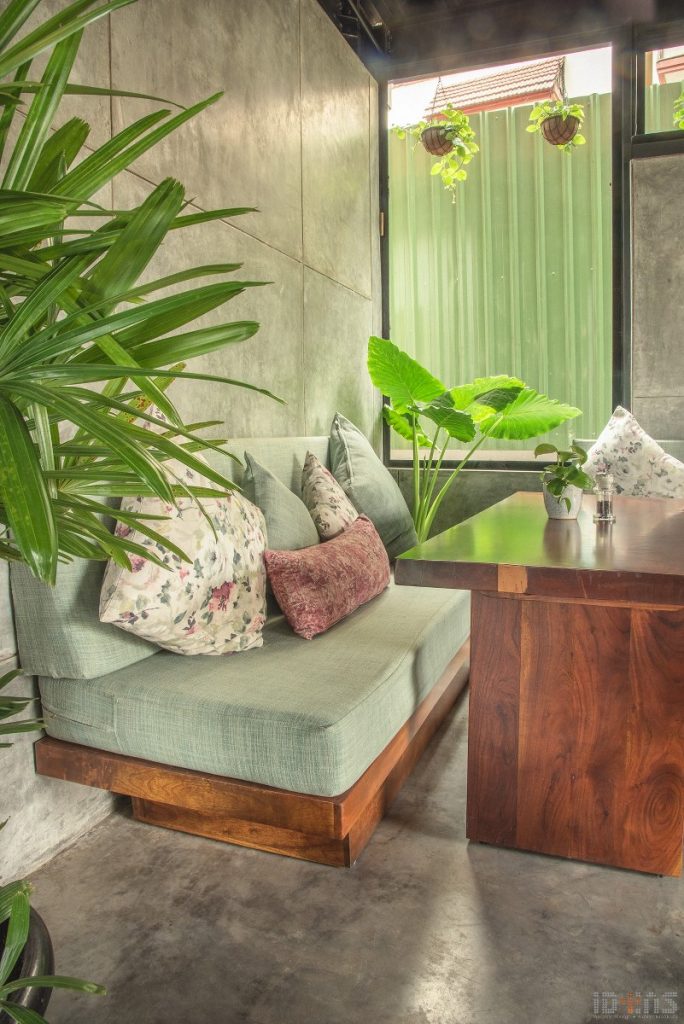 Alongside is a water body placed with a backdrop of a brick wall in a contemporary fashion. The section layout splits automatically with the central wall space and experiences a double-height with majestic views inside-out.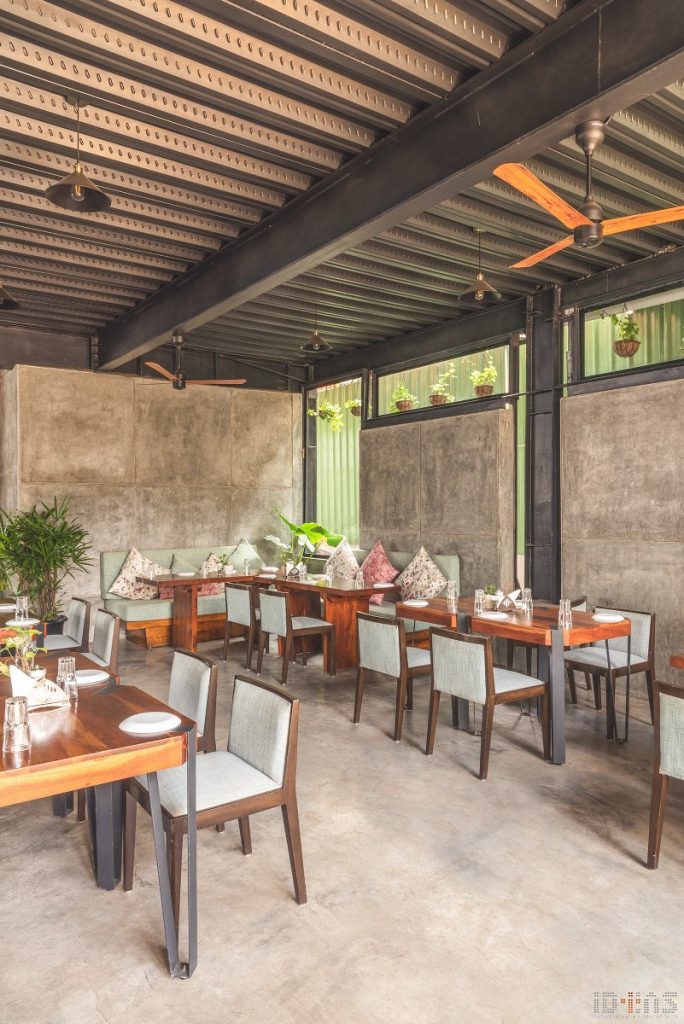 To have better access to the kitchen from all points, it is placed at one side of the L-shaped form which is the structure planning of the restaurant. The right side of the restaurant has a very pleasant seating experience after the double-height approach at the entrance. The inner dining layout further connects to the staircase which is designed in the axis of the bar counter and the water body. The straight flight staircase is designed with exposed concrete and MS, along with the use of reinforced bars as vertical railing.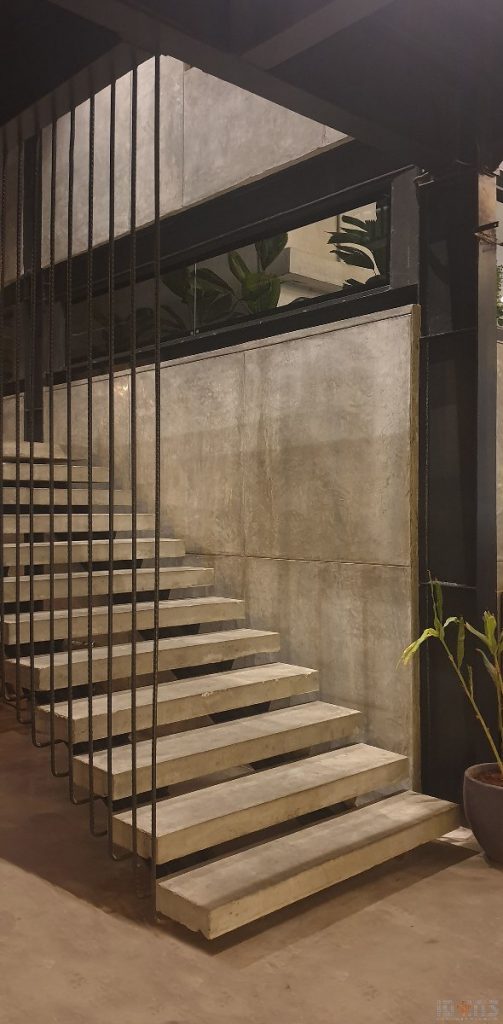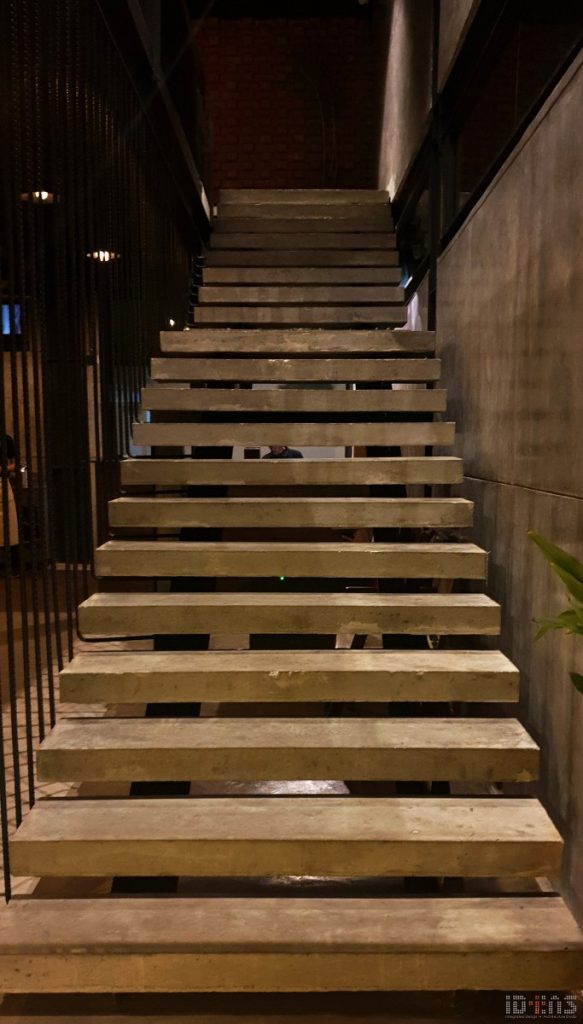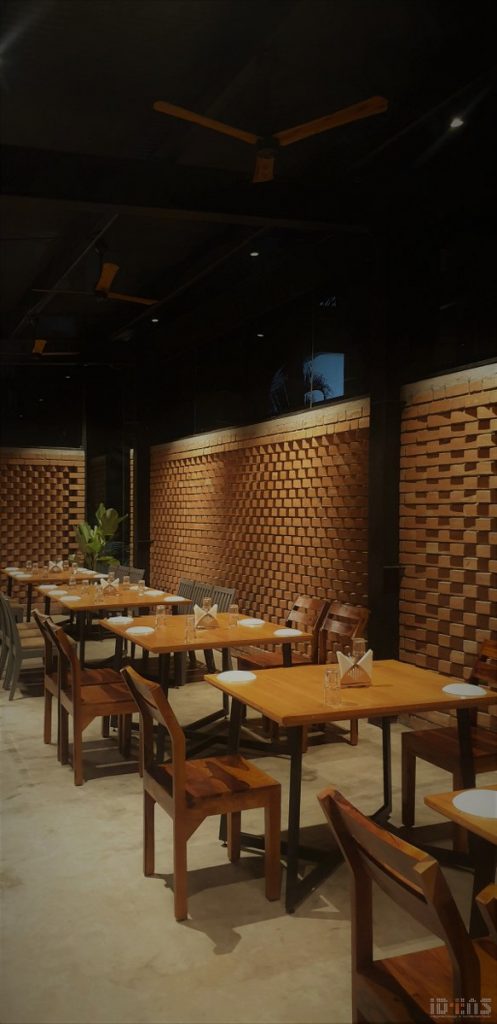 The Mezzanine floor is designed towards the rare part of the restaurant, emphasizing the double-height space. However, the mezzanine floor has very long spacious seating with an appealing ambience.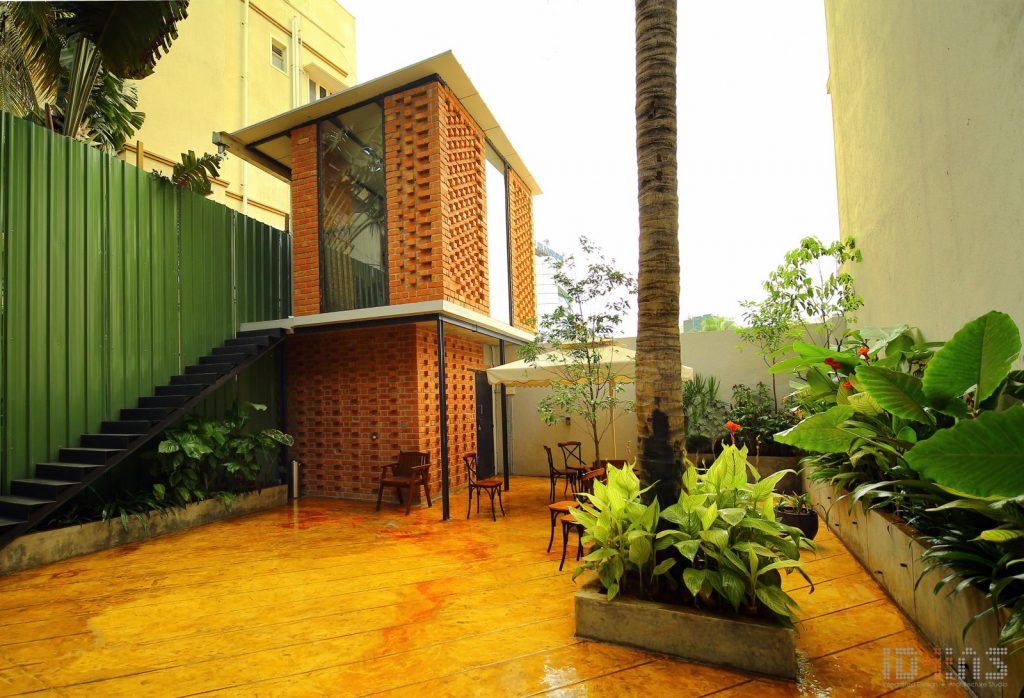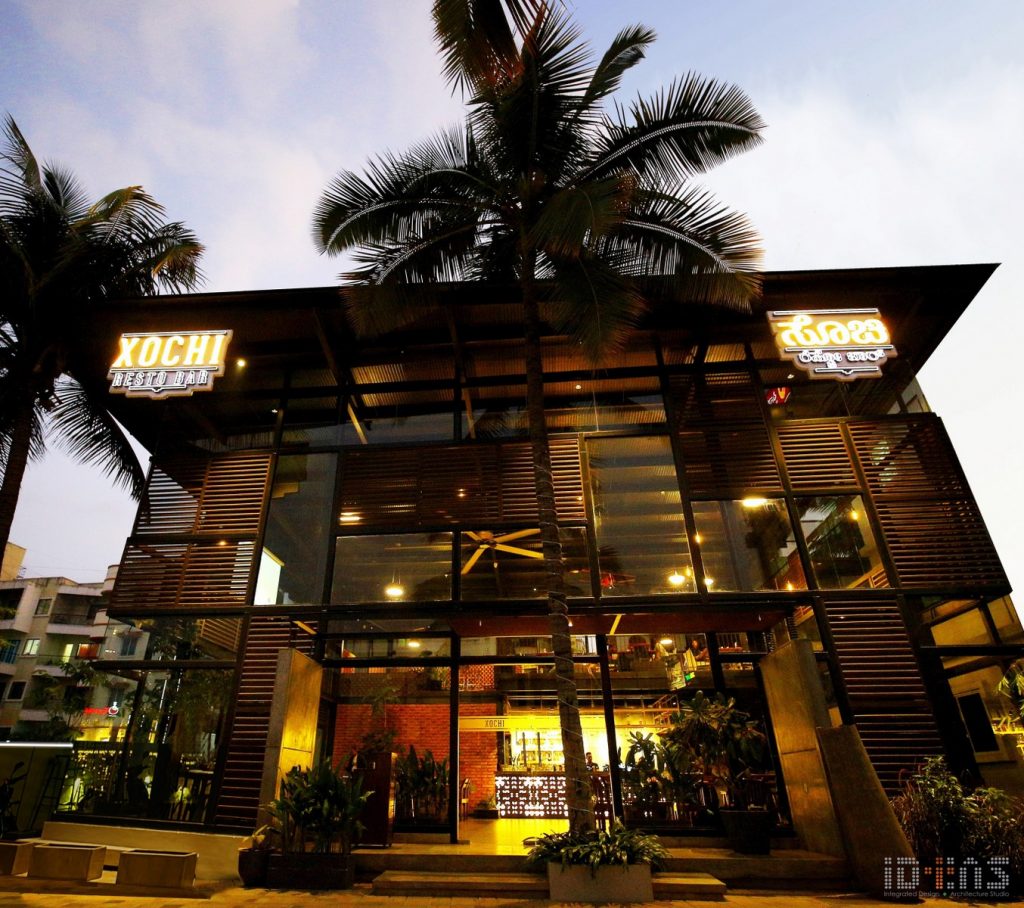 FACT FILE:
Architecture Firm: ID+AS Architects
Clients: Xochi Restaurants
Project location: Bengaluru
Completion Year: October 2019
Gross Built Area: 603 sqmt
Design Team: Asad khan, Omkar, Priyanka, Umair & Aishwarya
Lead Architects: Asad khan
Photo credits: lazerlenz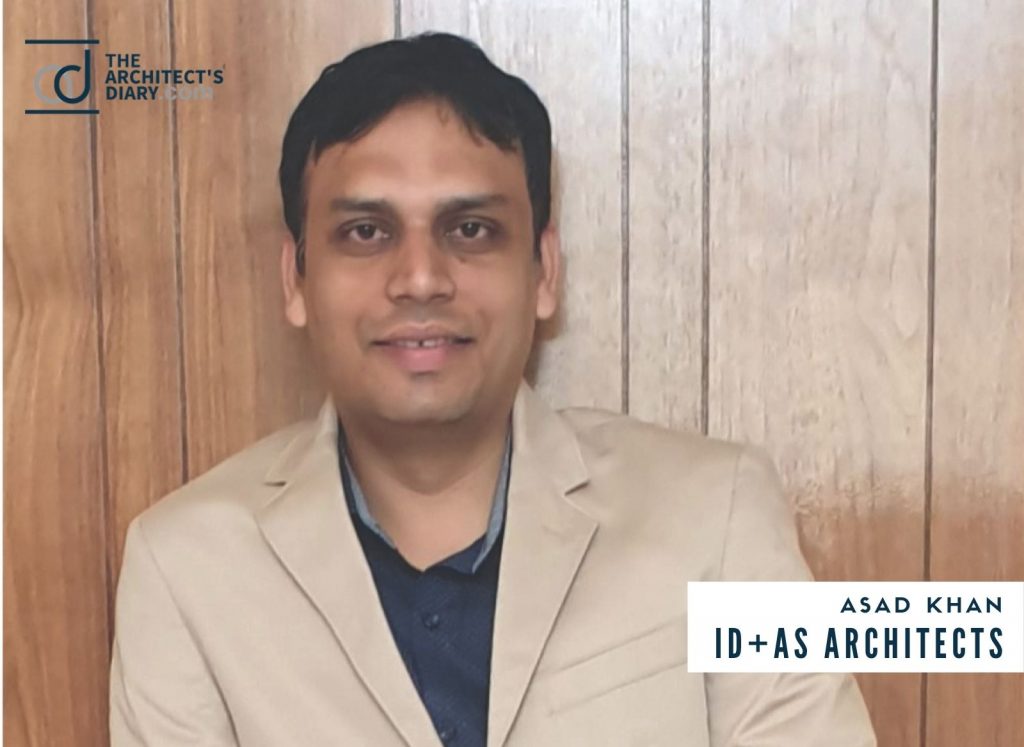 Website: http://www.idasarchitects.com/
Instagram: https://www.instagram.com/idas.architects/