&nbsp
A Residence Design Creating Dynamic Concept That Manifests The Energy | ETHOSpace Pte. Ltd.
This residence design is very special to us because we did not just create a beautiful home, but we found a Client that became a dear friend. The journey was as delightful as the completed product. Together with the client, we created a dynamic concept that manifests the flow of energy and intimacy within the same space.
Visit: ETHOSpace Pte. Ltd.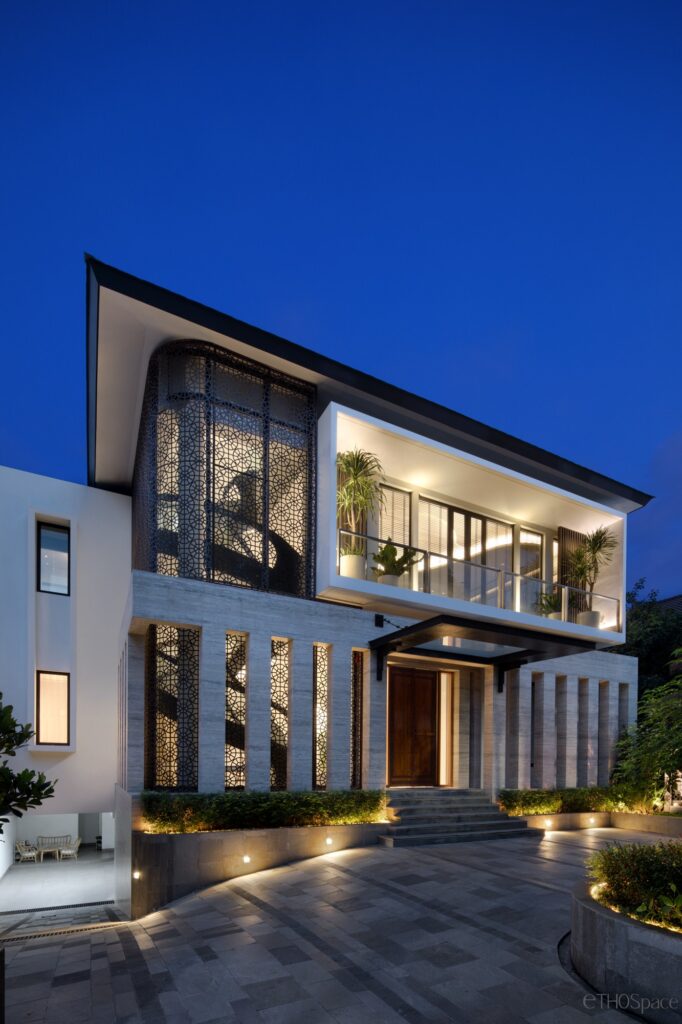 Our experience in the house is welcomed by a grand spiral staircase, encased in a perforated metal screen with a distinctive pattern. The staircase, like a sculpture, becomes the focal point of the house that catches any visitor's eye.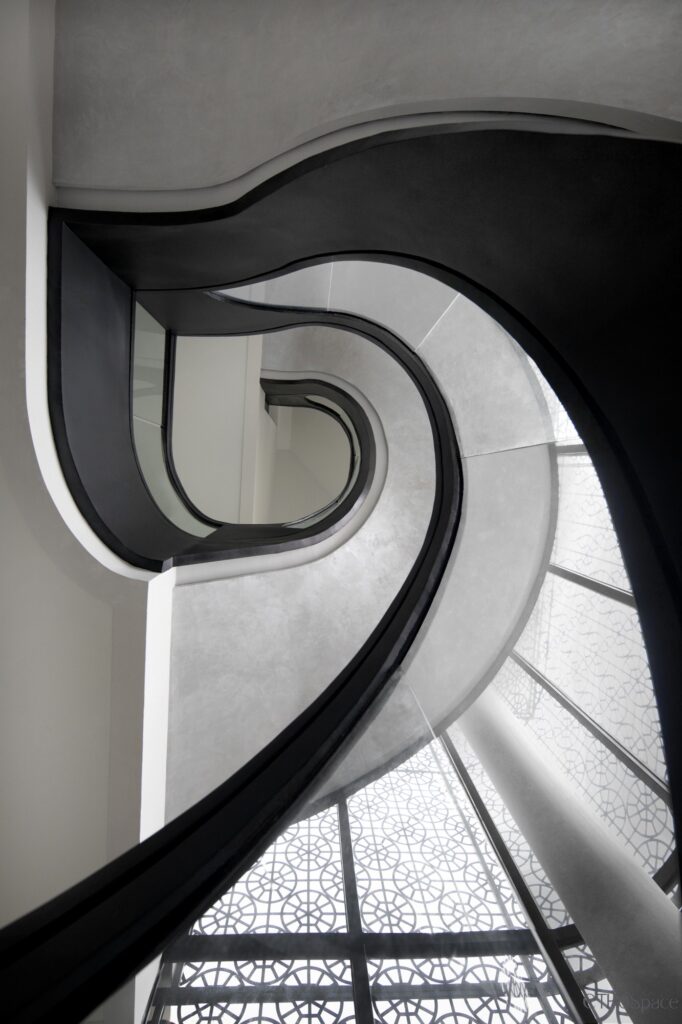 Taking into consideration the owner's desire for a contemporary feel in his abode, we kept a minimalist design with the use of creative lighting to take center stage. This includes the main areas such as the Pavilion of Light, Dining Room and also the Master Bedroom.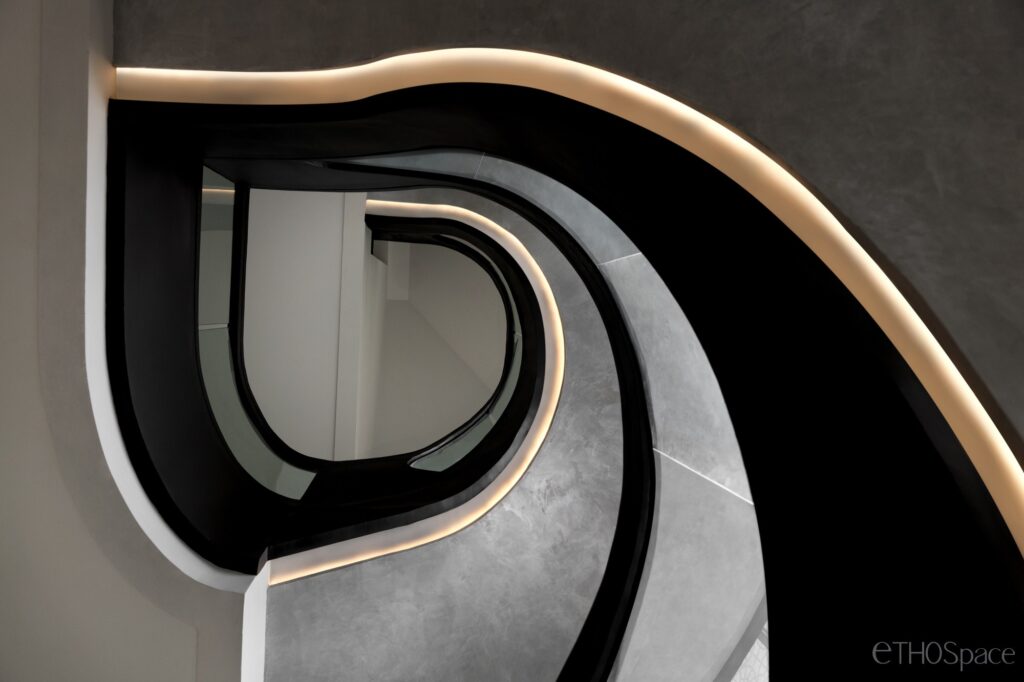 Take for instance the Pavilion of Light – sleek and modern panels flanked by metal wall lamps that not only add to the texture but also light up space.
The Library, next to the Pavilion of Light, has an organic ceiling pattern with subtle indirect lighting to accentuate the flow of energy, yet simultaneously evoking a sense of calm – perfect for working or relaxing.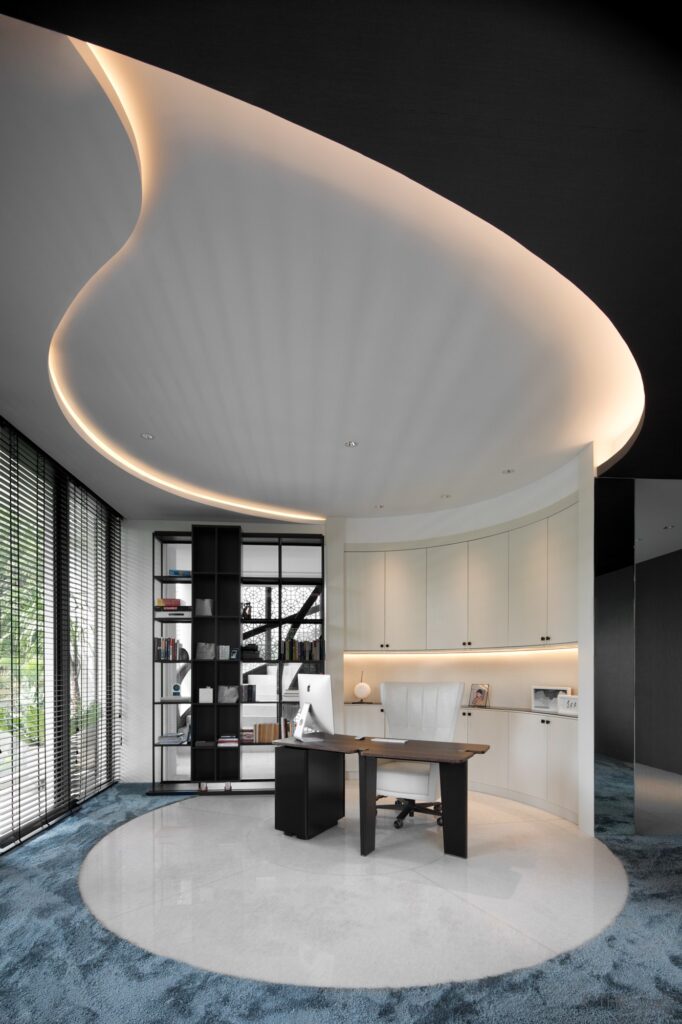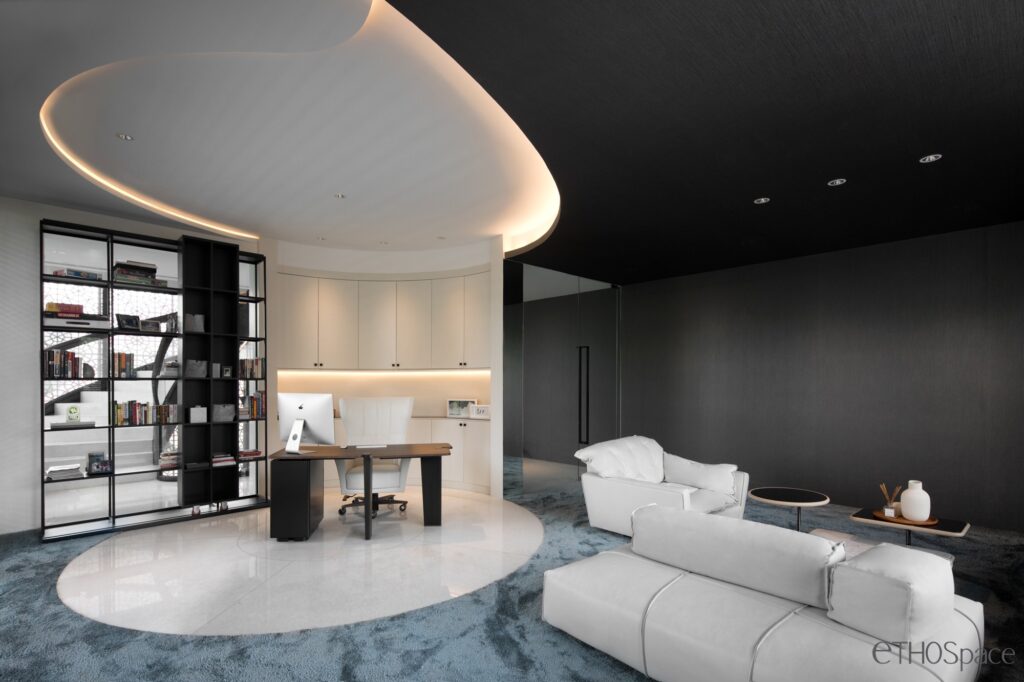 The use of natural colors specifically in the Master Bedroom and Lounge, feature a wooden wall continued all the way to the ceiling, creating an inner sanctum at the beginning till the end of the day. The warm lighting here is kept simple for an intimate and cozy ambiance.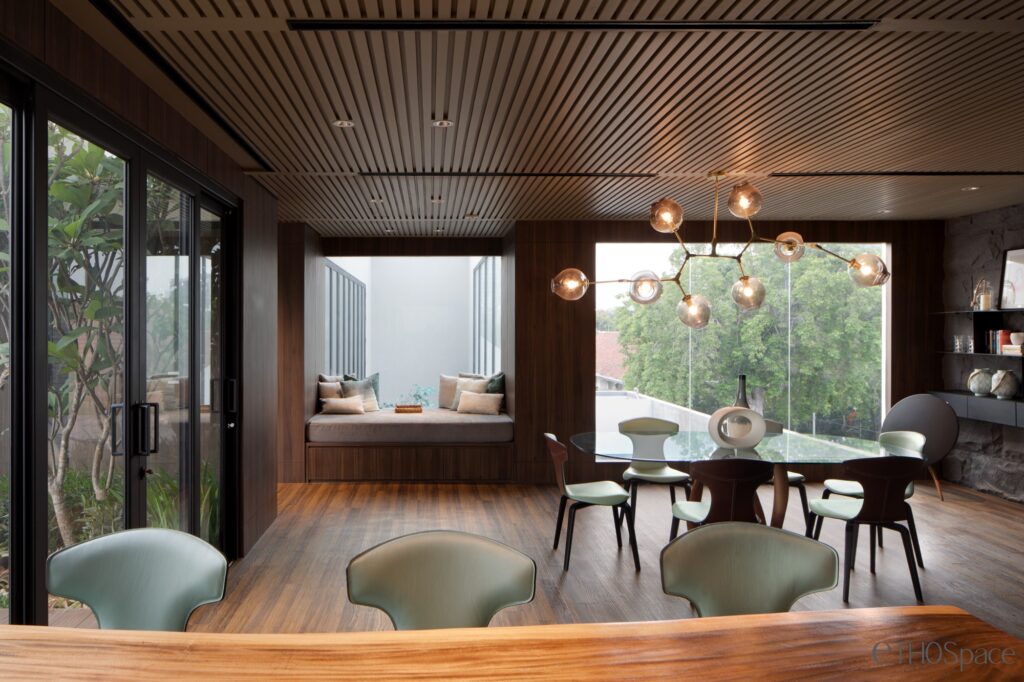 The secret in creating something beautiful lies in listening to what clients truly want; creating what best reflects their "expression and lifestyle" – This was the guiding principle when designing this house. "After all, a home is where one lives a part of one's life where one enjoys and cherishes the most."
Fact File:
Designed by: ETHOSpace Pte. Ltd.
Project: AL Residence
Project Type: High-End Residence
Year of completion: 2019
Area: 10,200 sq. ft.
Location: Jakarta – Indonesia
Principal Architect: David Christopher Tay
Photography: Mario Wibowo Photography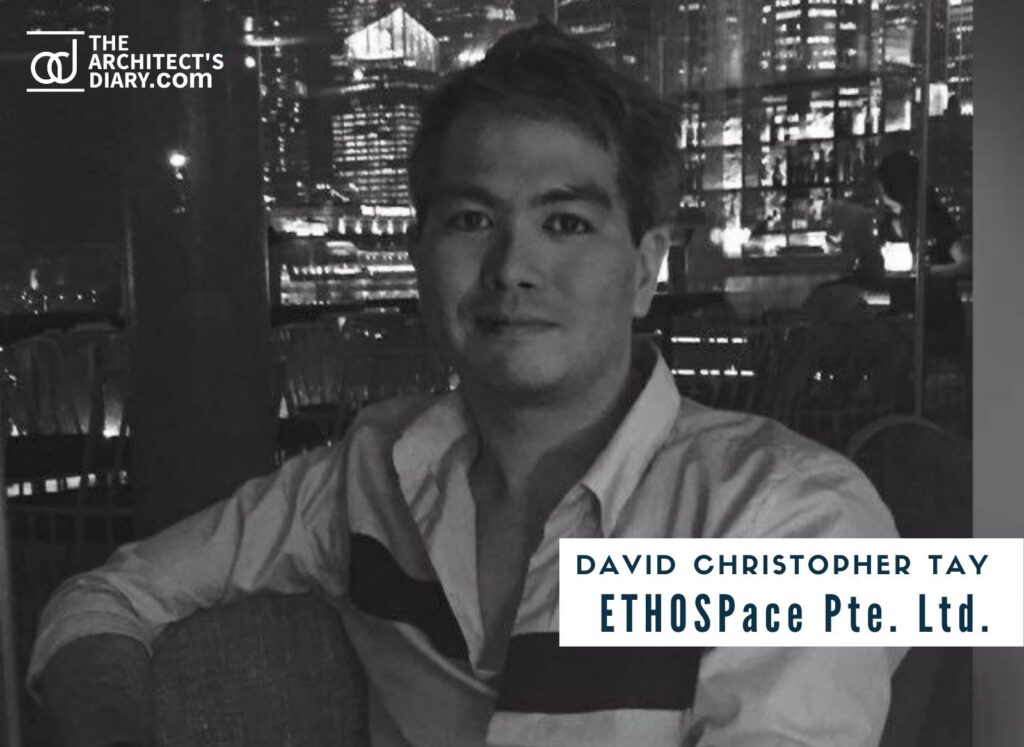 Website: https://www.ethospace.com.sg/
Instagram: https://www.instagram.com/ethospace.com.sg/