&nbsp
A Mansion with Transparent Panoramic Corners | Utpal Trivedi and Associates
Located in the outskirts of Ahmedabad, the project site witnesses serene, harmonious sync with nature and people's lifestyle. The concept of this particular project emphasizes on this very contextual appeal to accentuate the wealth of nature and make this balance more meaningful.
Visit: Utpal Trivedi and Associates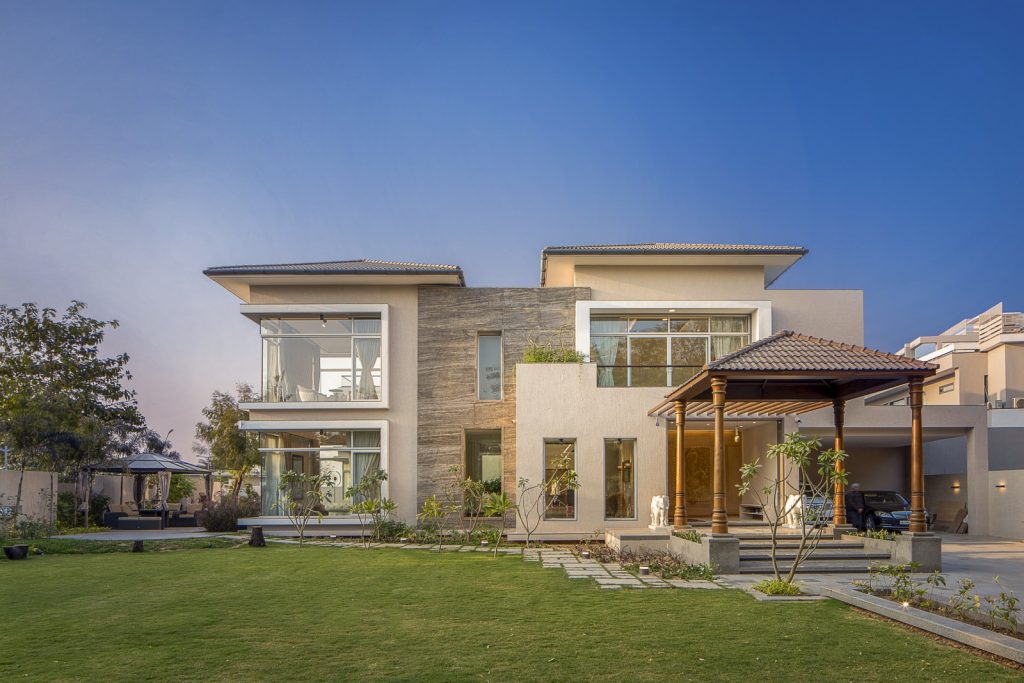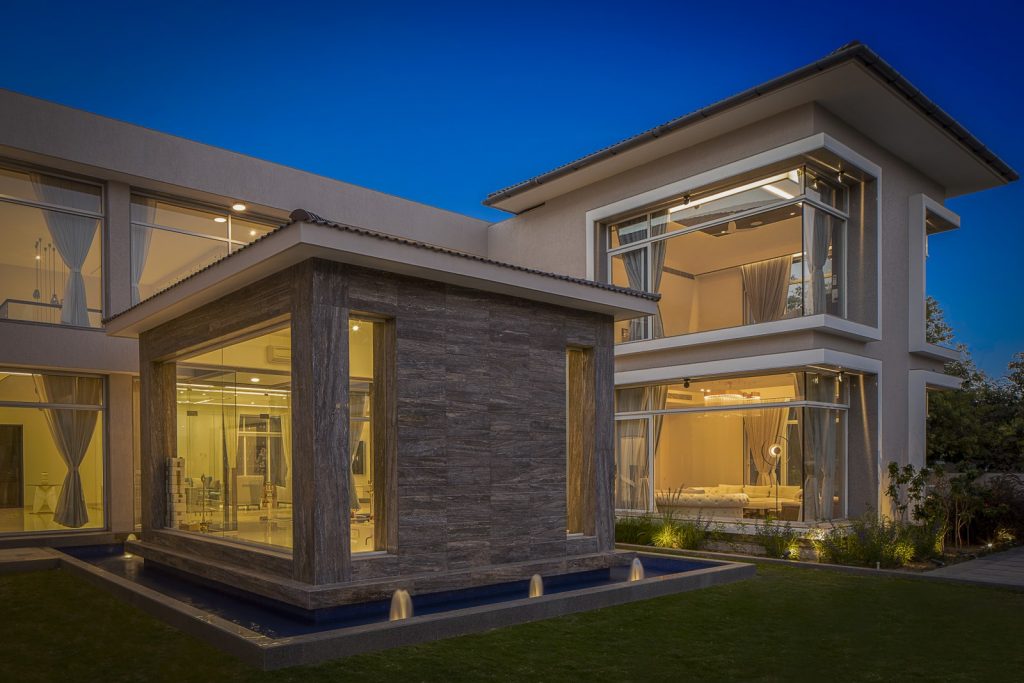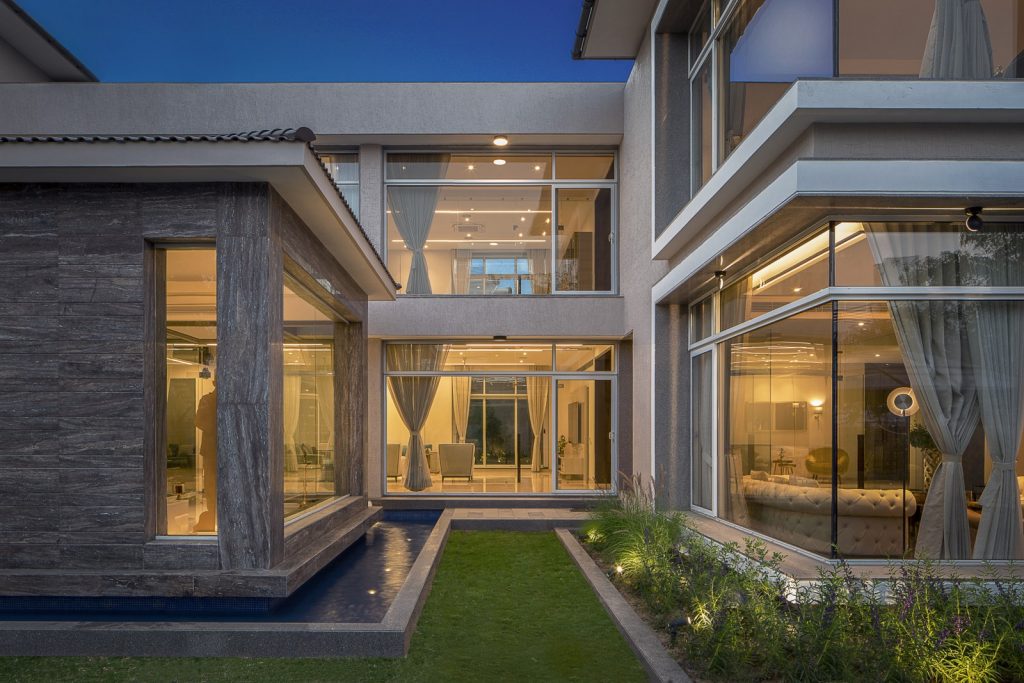 The cornered picture-perfect windows allow for an undisturbed view of the landscape, while the services were made to find their way through the lesser exposed regions of the built form.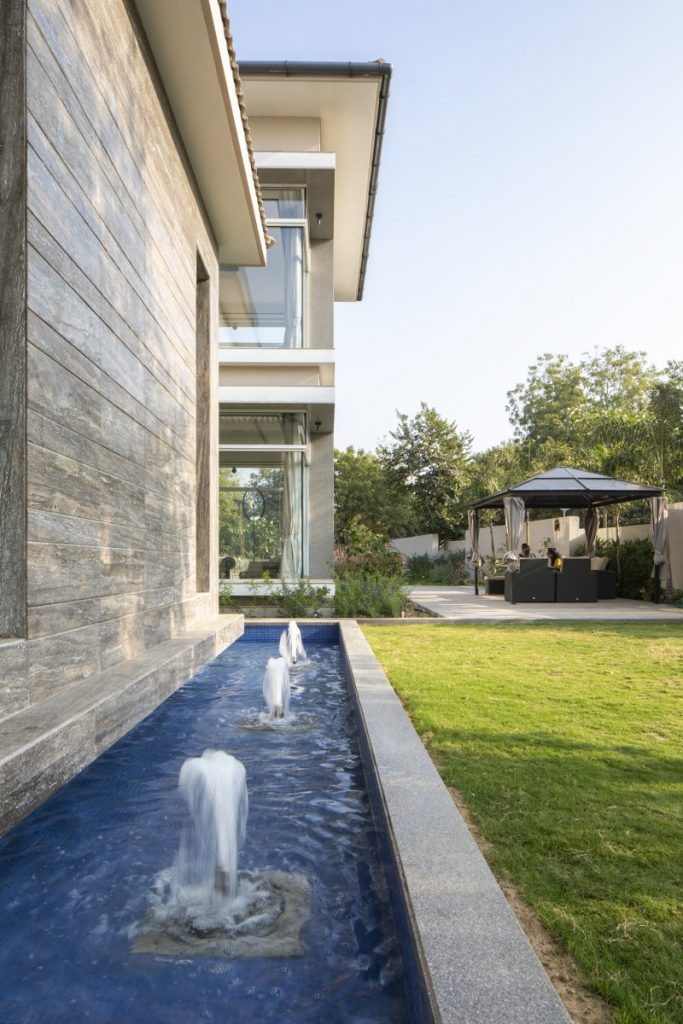 The grey travertine cladded chunk of the mansion separates the two master spaces, providing individual identity to both of them. The sensitivity of decision making can be seen where the textured painted wall is cut in such a way that it allows no obstacles in the view of the bedroom window.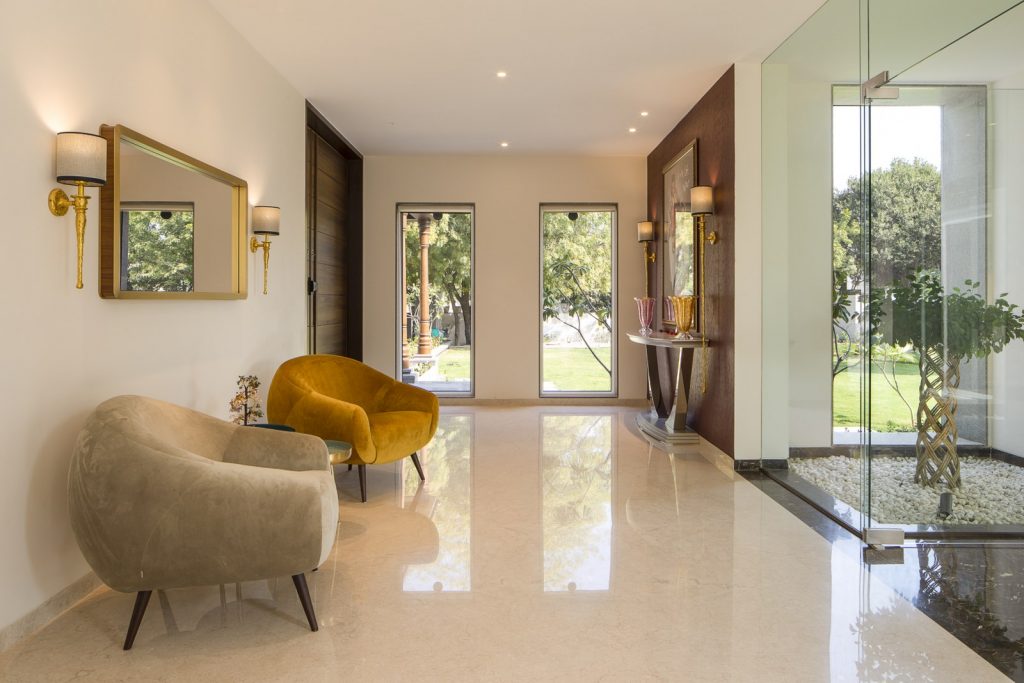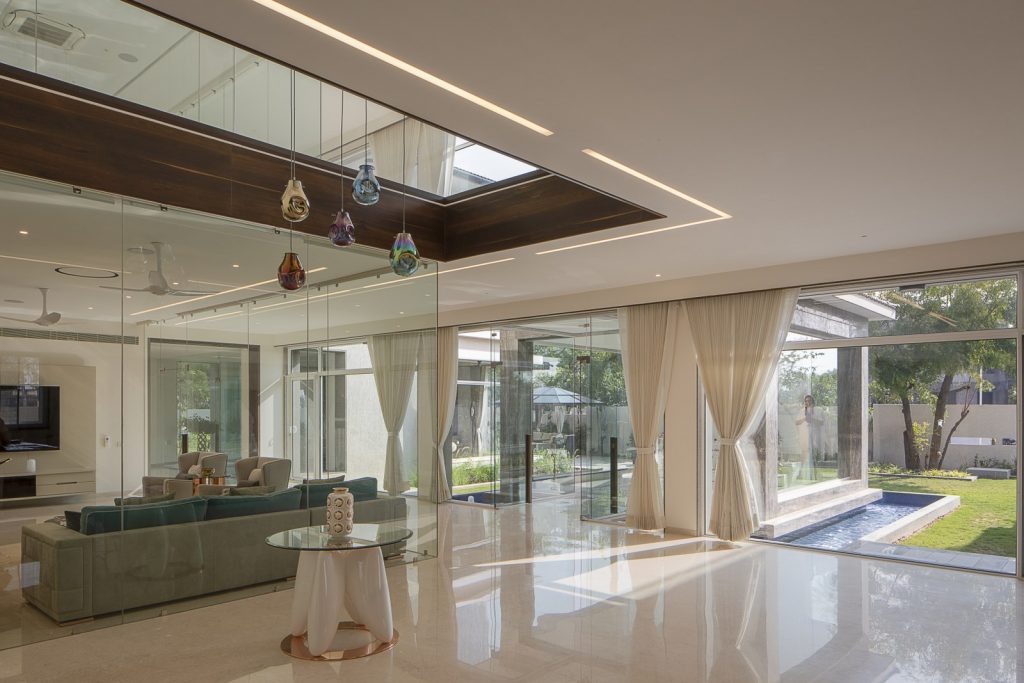 The blue mosaic reflection pool surrounds the dedicated temple space highlighted with the grey travertine. Large openings of the temple allow the residents to offer devotion with the backdrop of green soft scape and reflection pool.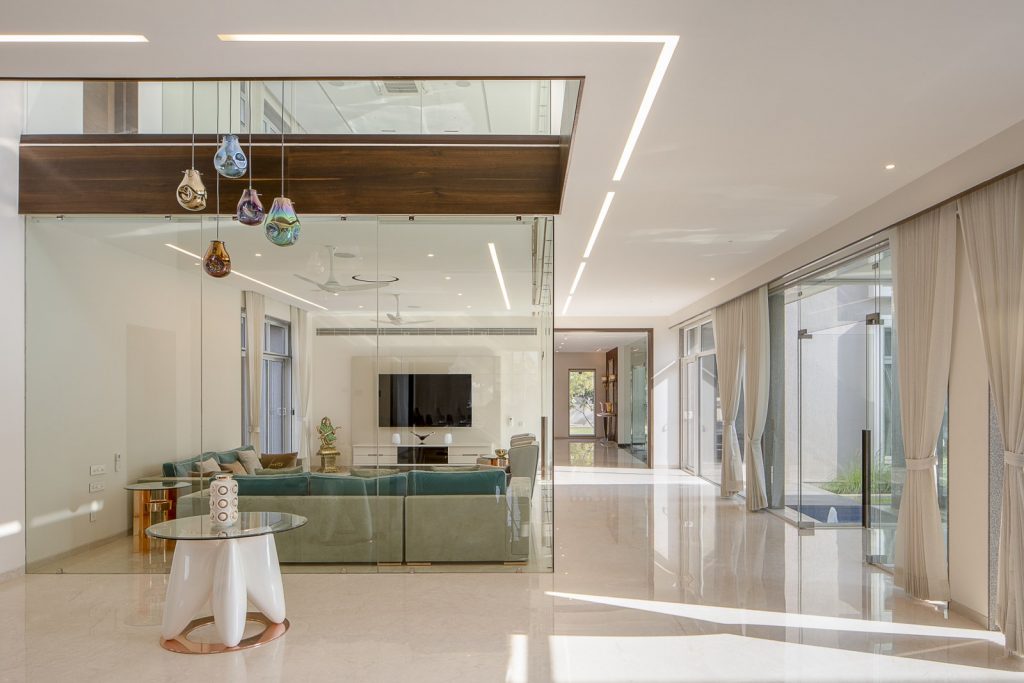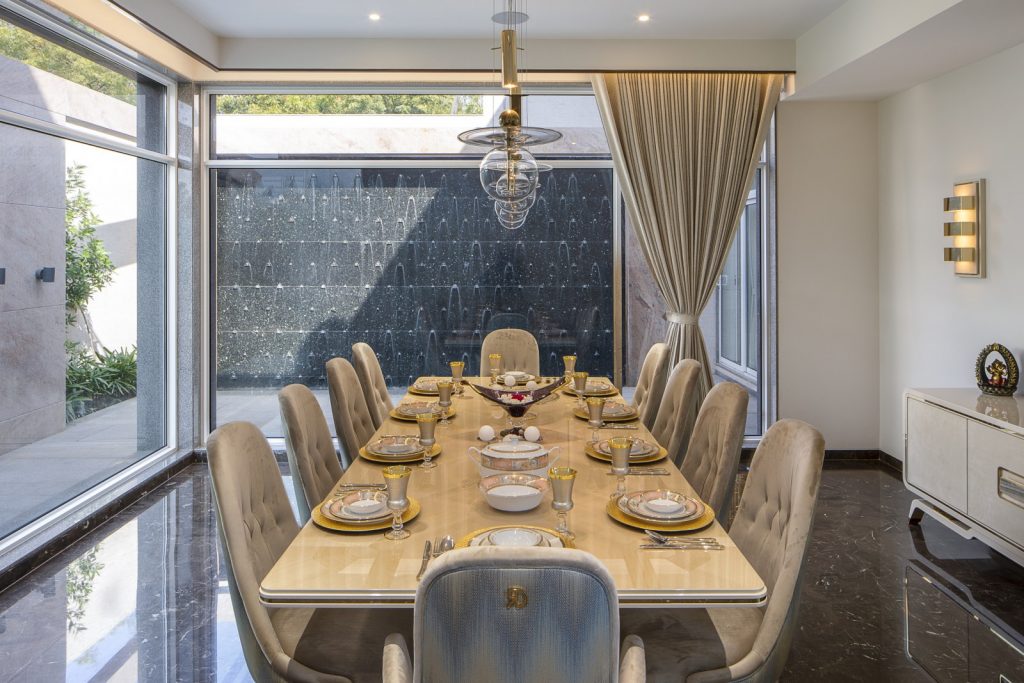 The material palette consists of travertine and textured paint for the exteriors, topped up with pitched roofs of Indian origin roof tiles. The low pitch of the roofs allows for the equilibrium between traditional and modern school of design.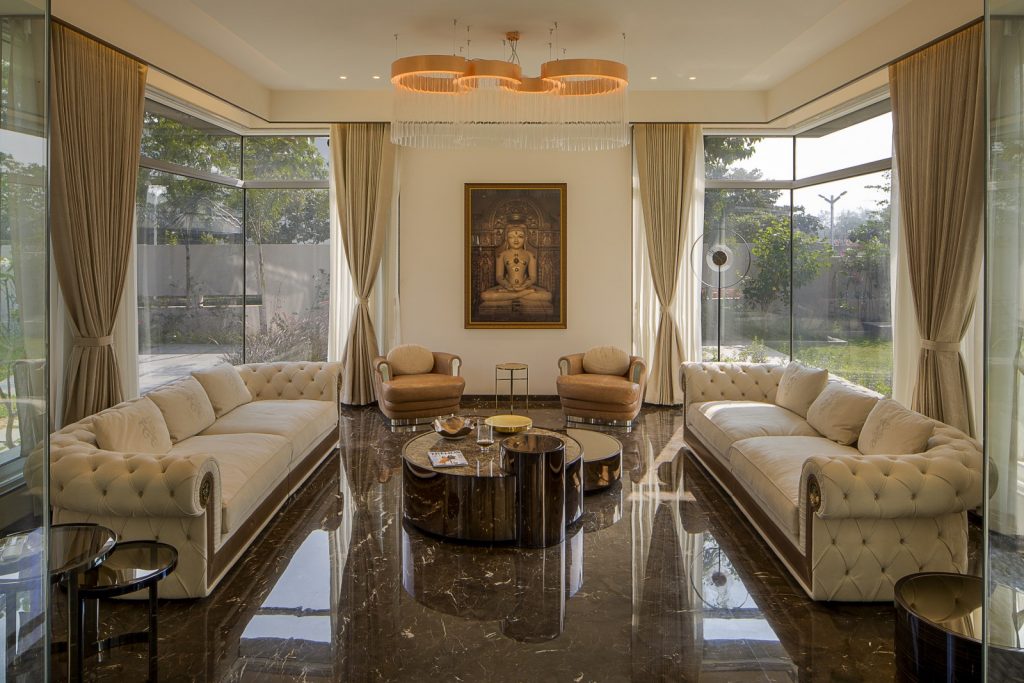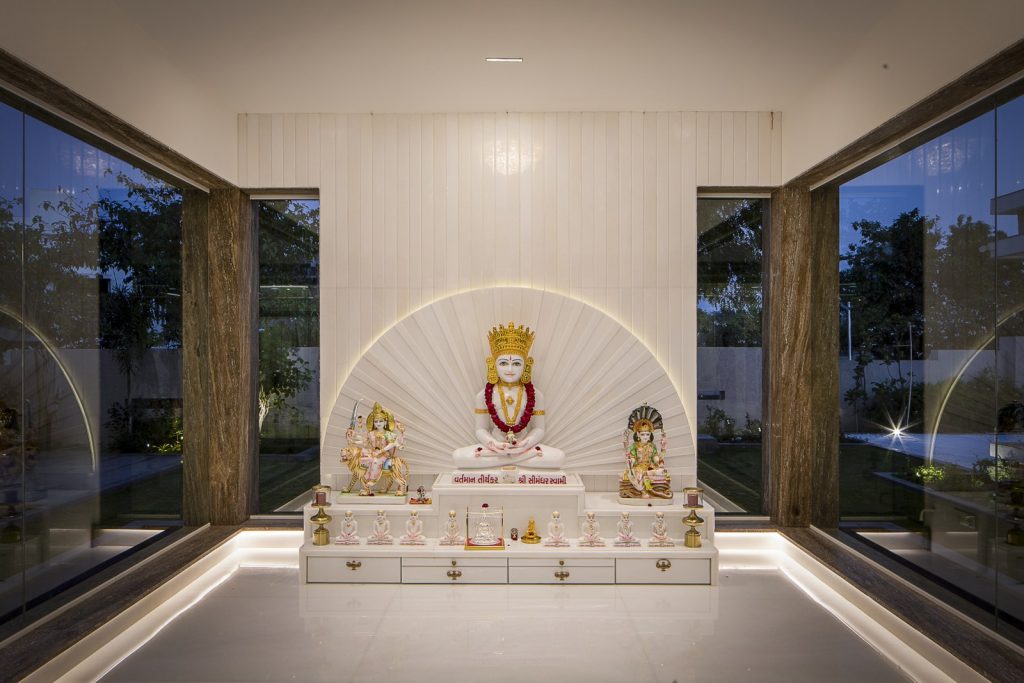 Unusually thick exterior walls provide natural insulation to the mansion, cutting down the heart transfer rate, making it suitable for harsh summers of Ahmedabad.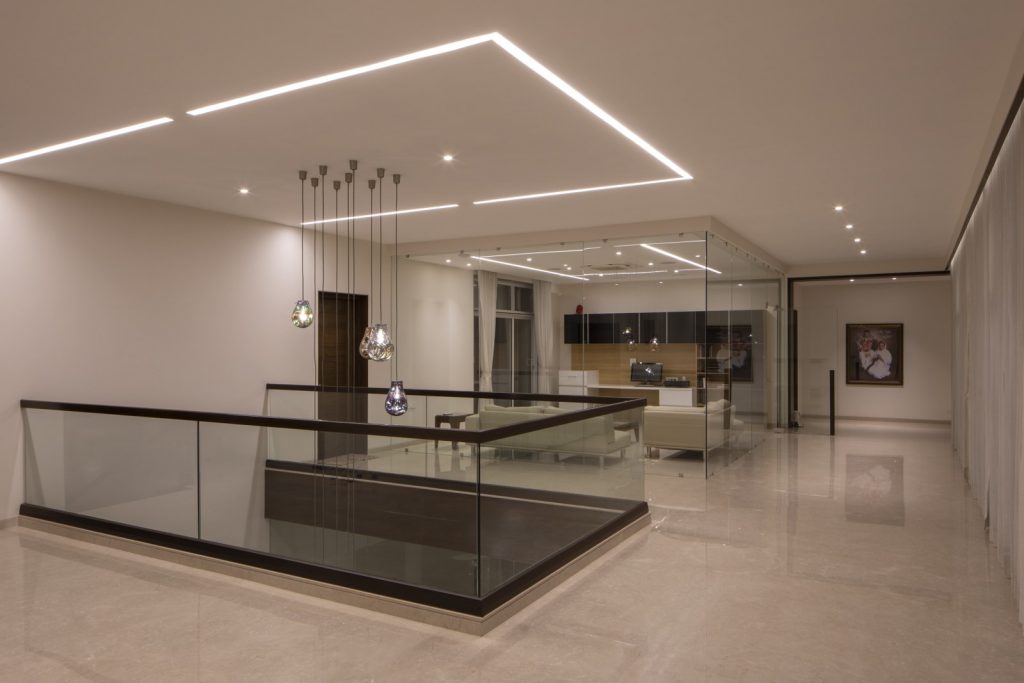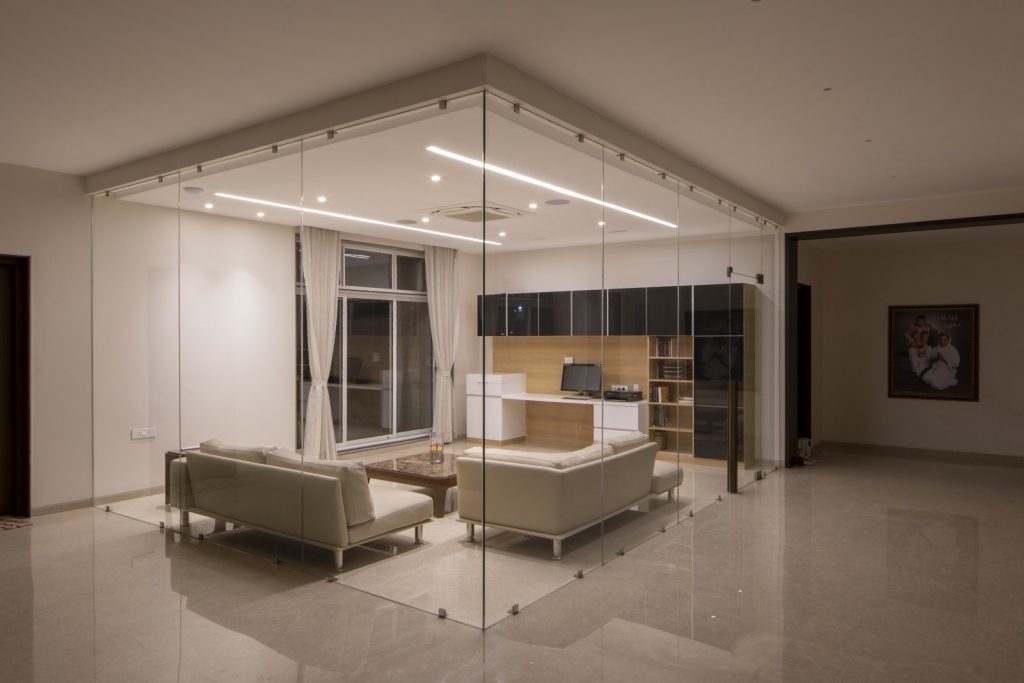 As the plot is situated in one of the calmest surroundings of the region, the interior material palette reflects the same soothing, modern feels. Quintessential pieces of furniture with white marble flooring set up a good contrast. We also co sider the green landscape as a part of a material palette and not as an individual entity.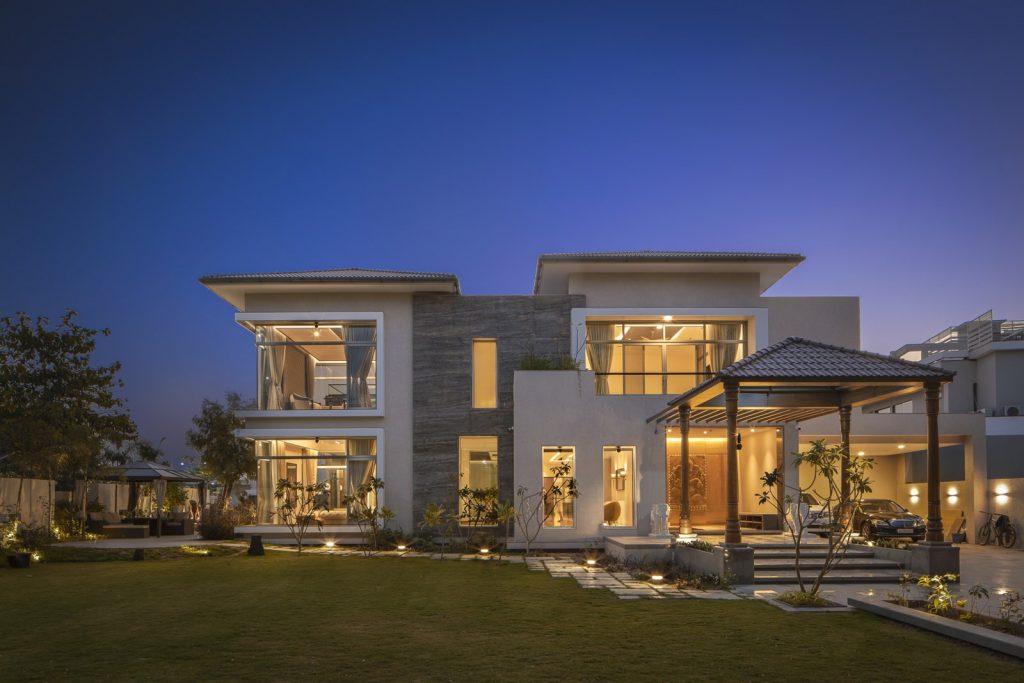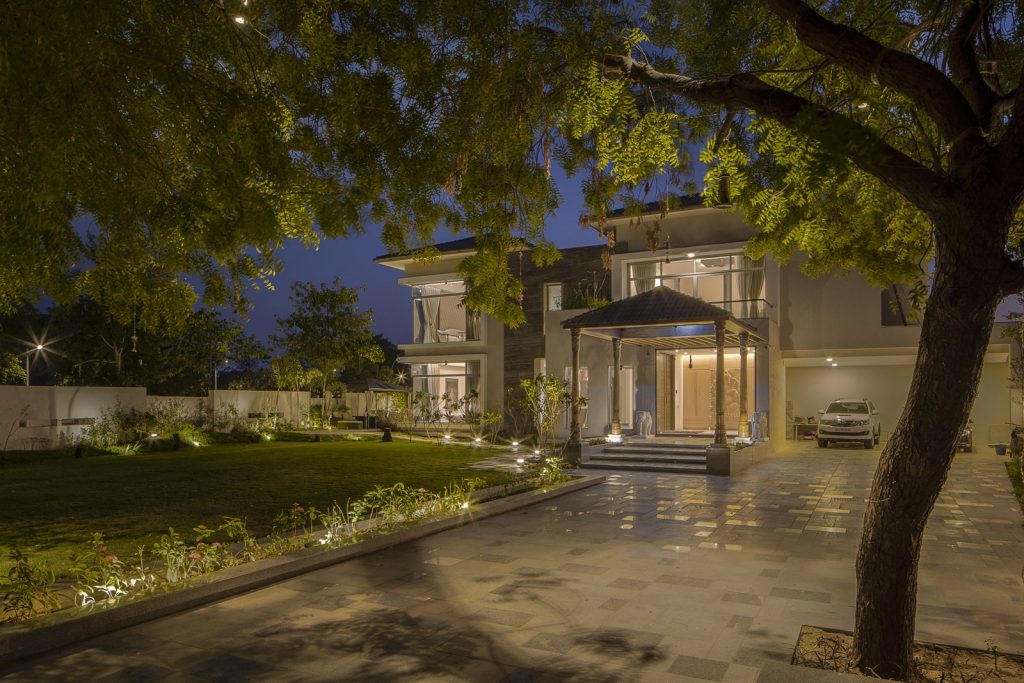 In every area of the residence, you'll find an element of connection with nature. A chunk of the vestibule is scooped out to bring in the feel of nature through large windows. One can definitely say that the context of the site played a very important role in conceptual development.
FACT FILE:
Architect – Utpal Trivedi and Associates
Client Name – Shri Dhirenbhai Shah
Type – Residential
Location – Adalaj
Structural Team – Amee Associates
Plot area – 20,000 sq. Ft.
Built up – 16,000 sq. Ft.
Photography credits – umangshahphotography