A Fully Automated Gardening System | Robert Paluch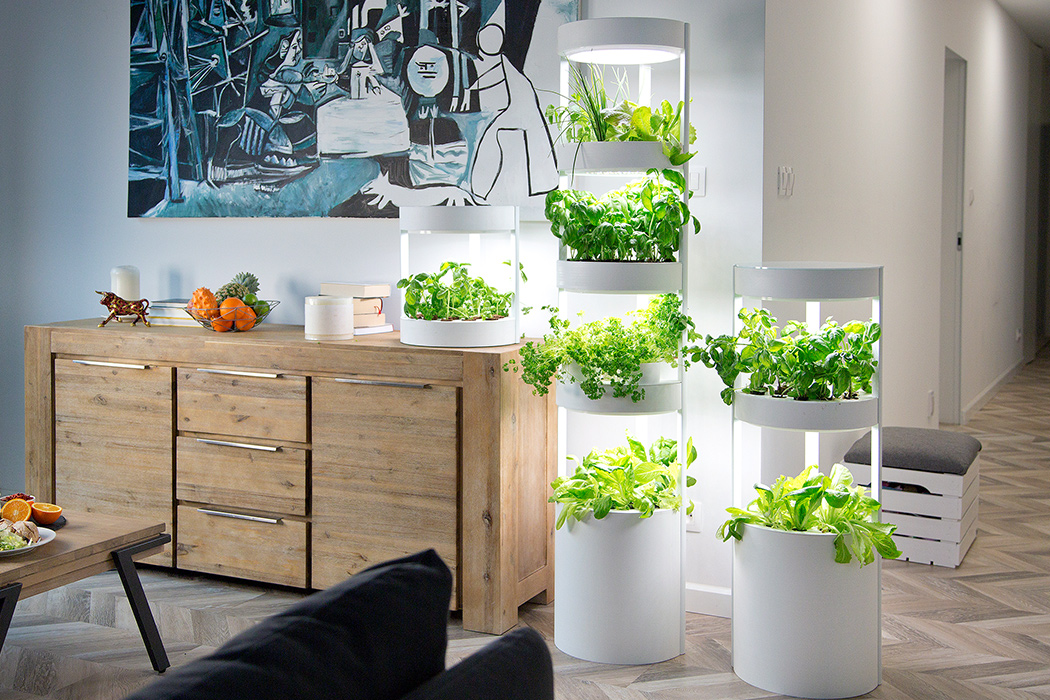 Grown your personalized home garden.
Now imagine an assistant who does all these calculations for your plant needs and all you have to do is follow those instructions every 1-3 weeks. The Verdeat personalized home garden does exactly that! A modular fully automatic gardening system created from environment-friendly materials, the Verdeat is an automatic gardening system that grows up to 76 plants. The seed tray fits in 19 seed pods and is ideal for basil, lettuce, oregano, etc. which have 3-4 weeks growth time. The Microgreen tray fits 4 microgreen pads and has a growth time of 7-10 days that lets you plant watercress, mustard, alfalfa, and the likes. Whereas the pot tray holds 5 standard pots and you can grow your lemons, peppers, cherry tomatoes in there!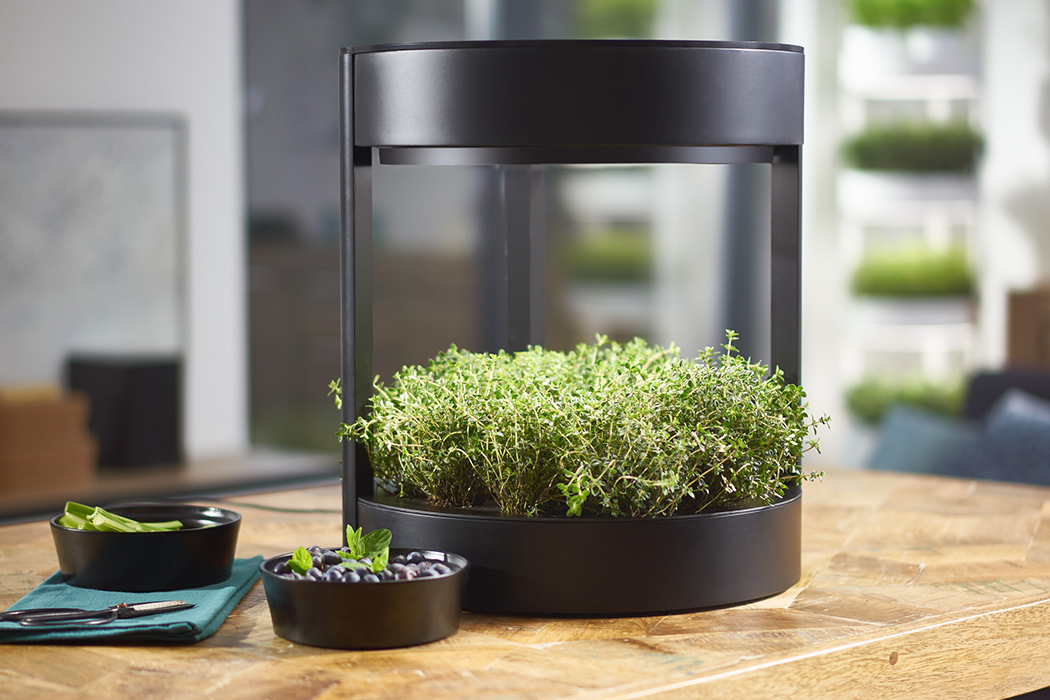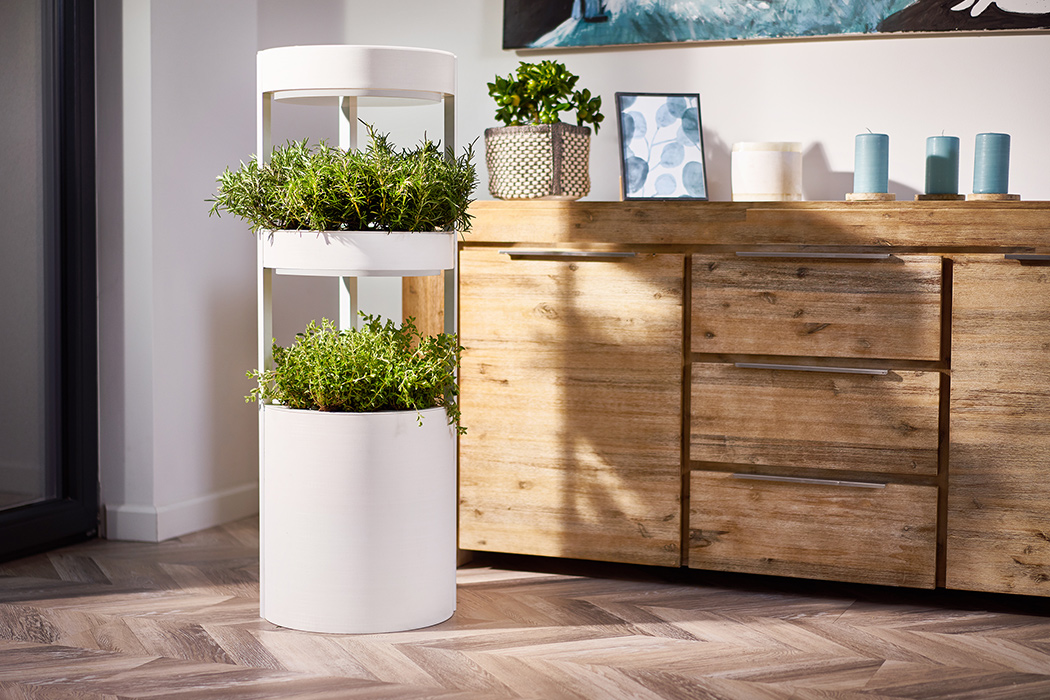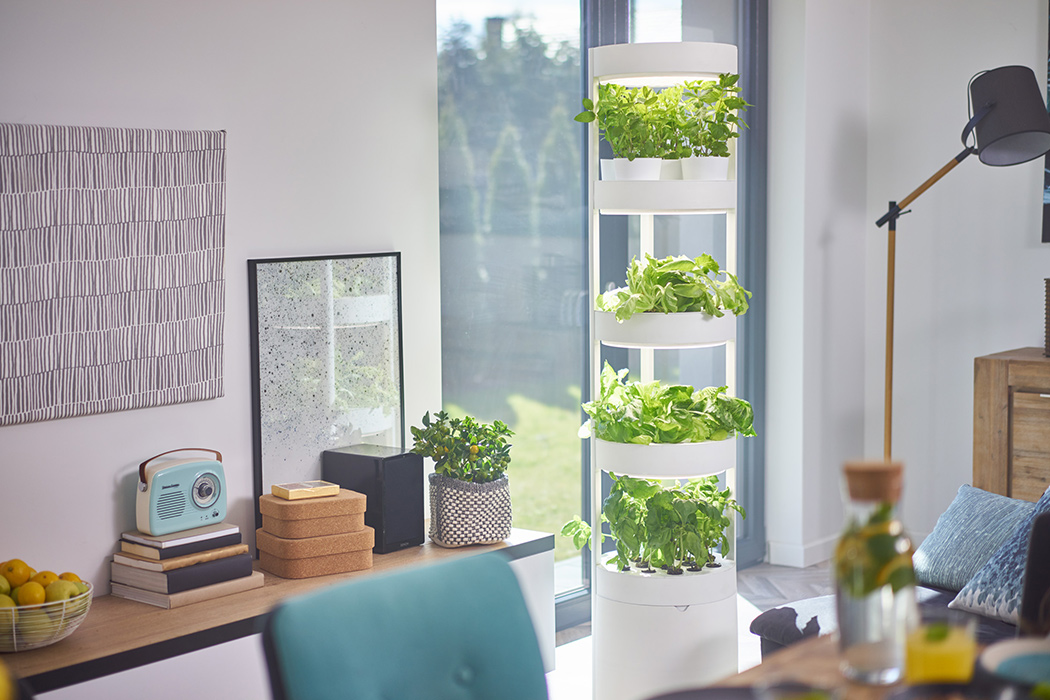 So all you have to do is choose your plant, pick a tray for it and follow instructions.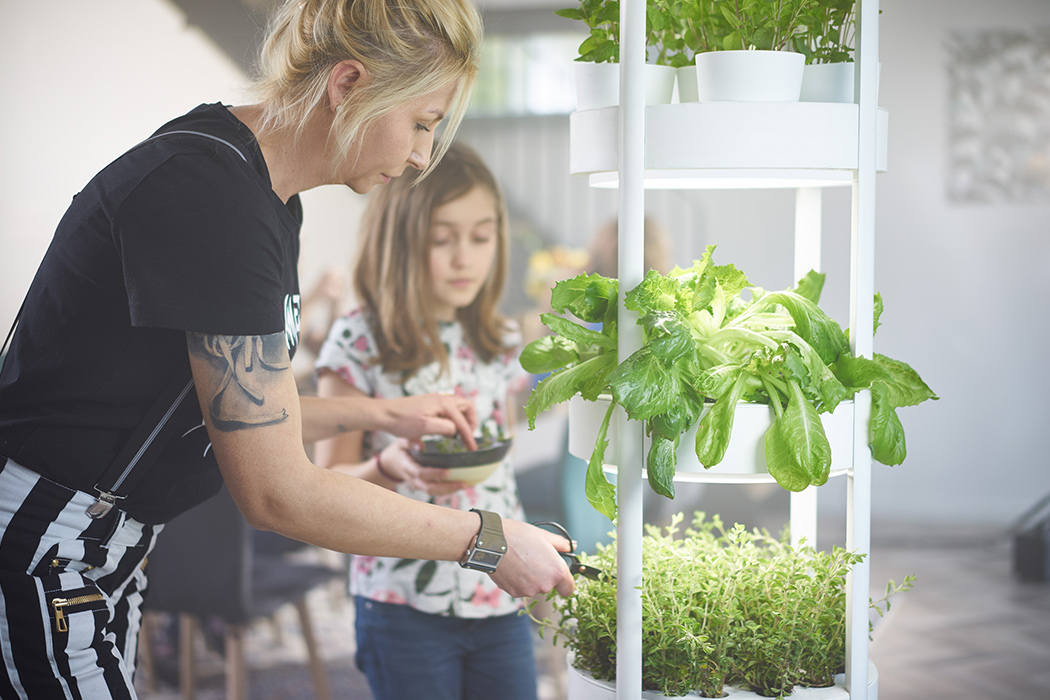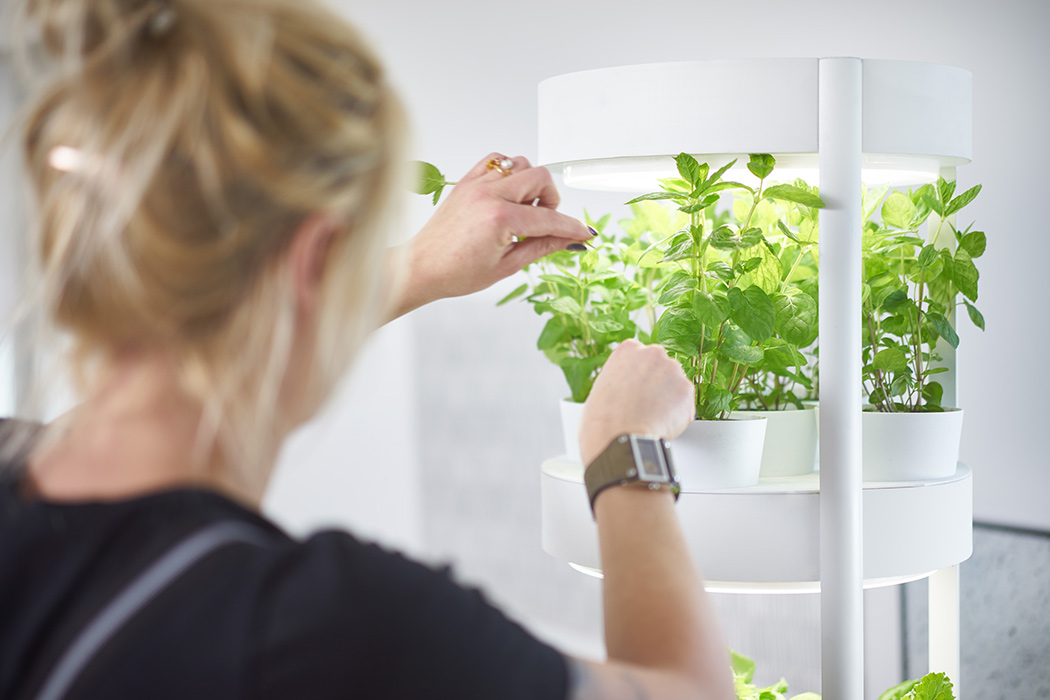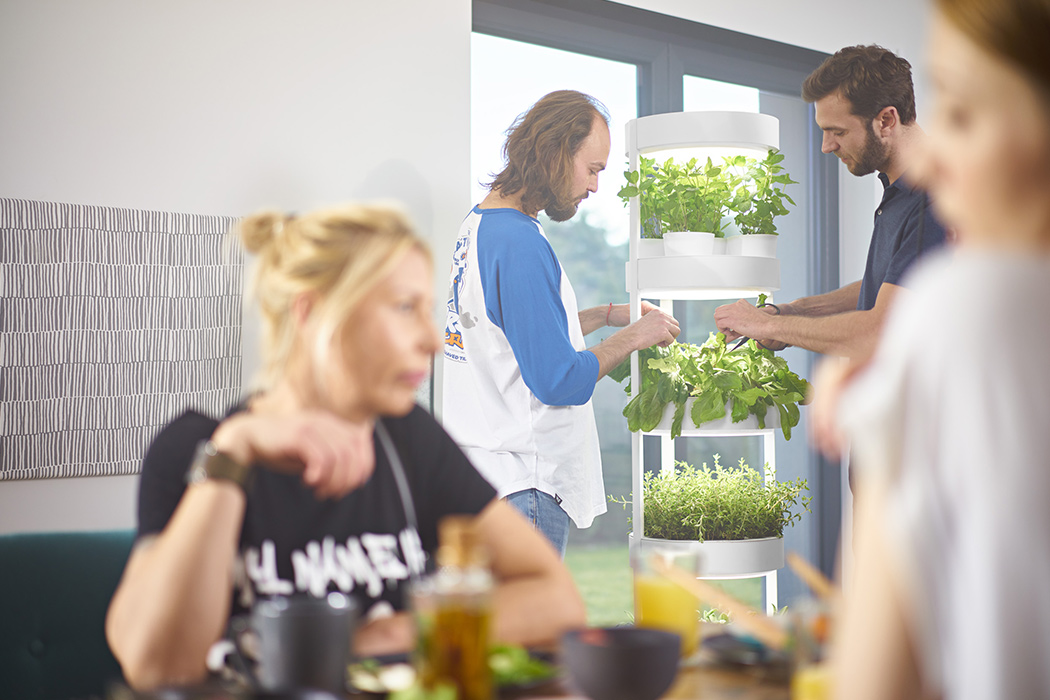 Verdeat uses a soilless, organic plant cultivation system and smartly irrigates and provides nutrition to vegetables and herbs. Using the accompanying app, the modular garden is self-sustainable for 1 to 3 weeks, depending on what is growing. It automatically adjusts the water, energy, and nutrients required, without unnecessary wastage.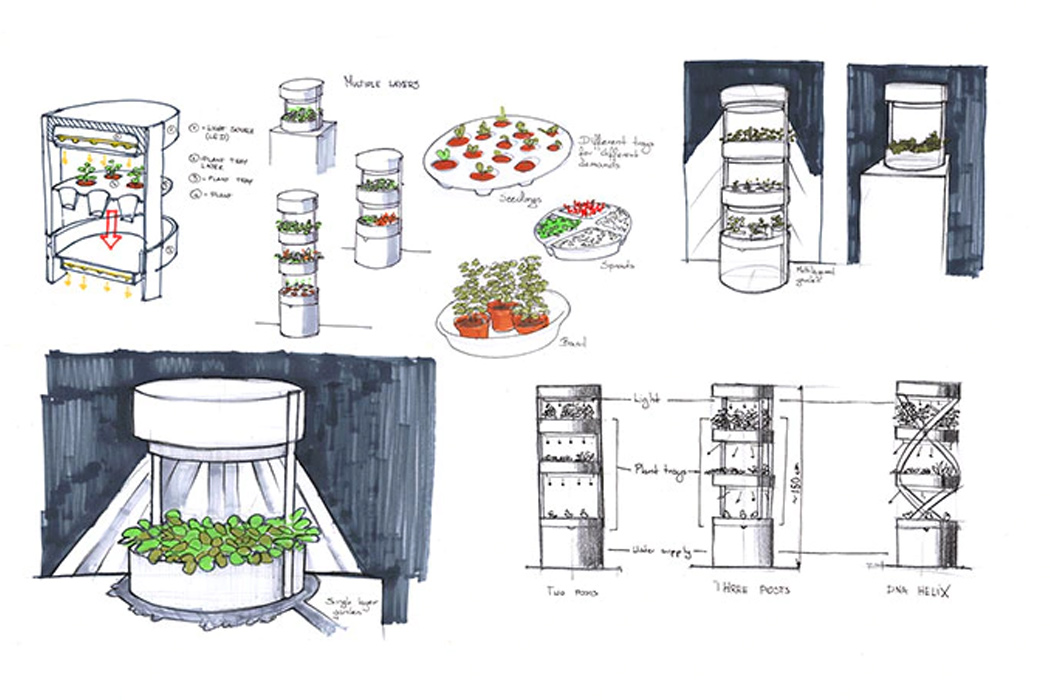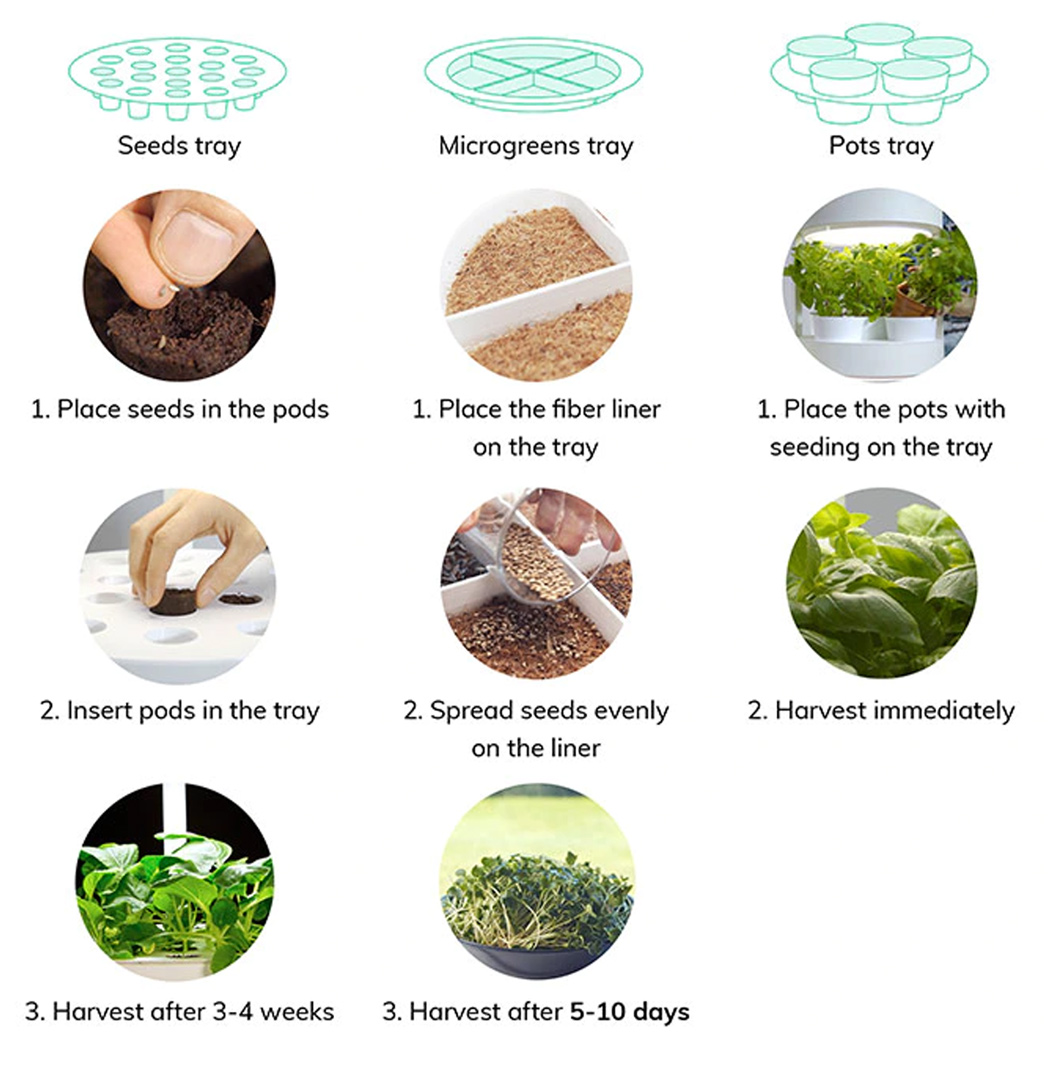 Being notorious for killing plants easily, I'm keen to see how this system will fare in my home!
Designer: Robert Paluch
Verdeat – a Modular Fully Automatic Gardening System
Verdeat is an indoor garden system that uses soilless, organic plant cultivation. It is an app-controlled system which is self-sustainable for 1-3 weeks by smartly irrigating and providing nutrition to vegetables and herbs.
Verdeat S is the best option for kitchen countertops. Ideal for single users and couples living in small apartments.
Verdeat M fits every floor in the kitchen or living room. Ideal for couples and small families living in medium apartments and houses.
Verdeat L fits every floor in the kitchen or living room. Ideal for families, medium apartments and houses.
Modular Tray System
The system consists of modular trays with slots to plant the seeds along with a soil-free natural substrate (e.g. coconut fiber). Its unique universality and modularity also allow the growth of regular soil-based pot plants and microgreens.
Verdeat is manufactured in EU with 95% recycled materials.
With each purchase, they will plant a tree and give you 3 tree seeds to cultivate in Verdeat and then plant in your neighborhood as a way of giving back to nature. Each unit (size L) is made from plastic waste weighing 10kg / 22lbs.
Mood-boosting Sun-like Light and Better Air Quality
Verdeat creates a near-natural light source that allows you to cultivate anywhere at any time. The plants also act as air purifiers and have a therapeutic effect on your overall wellbeing.
Grow your food in these easy steps:
1. Fill the main tank (placed in the base) with water
2. Add few drops of vegan plant nutrients (included in the kit)
3. Start the app