A Clever Design Responding To Climate Change And Fragile Ecosystem | Architecture brio
Architecture brio has completed part of an artist retreat in India that seeks to create resilient cultural infrastructure in a world threatened by climate change. the project is located on a coastal plot facing the Mumbai peninsula with the city's skyline visible across the bay. during monsoon season the land floods, an event that is happening more often and with more intensity as a result of rising sea levels. the project explores solutions for building in remote, coastal areas by using materials and construction techniques that have a minimal impact on fragile ecosystems.
Visit: Architecture brio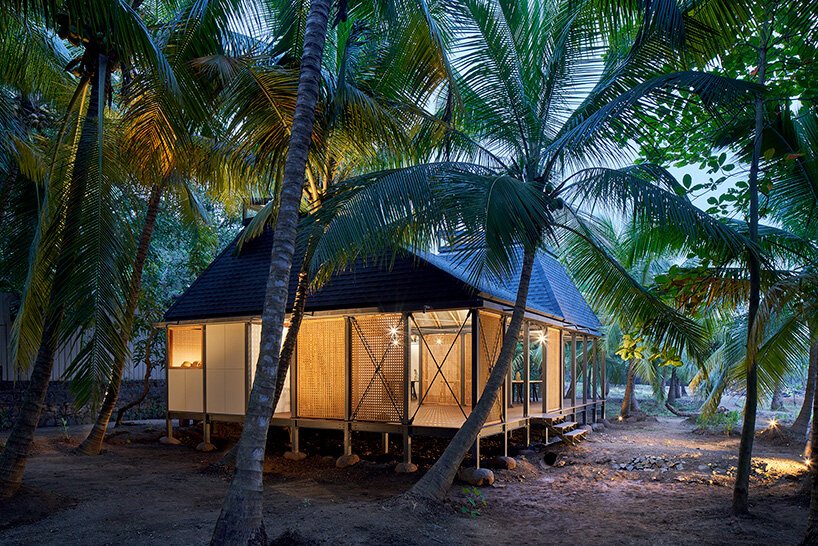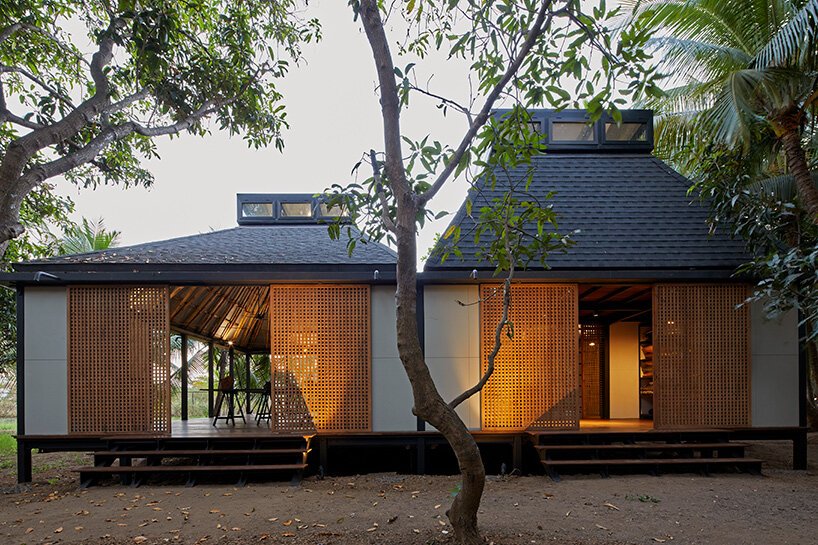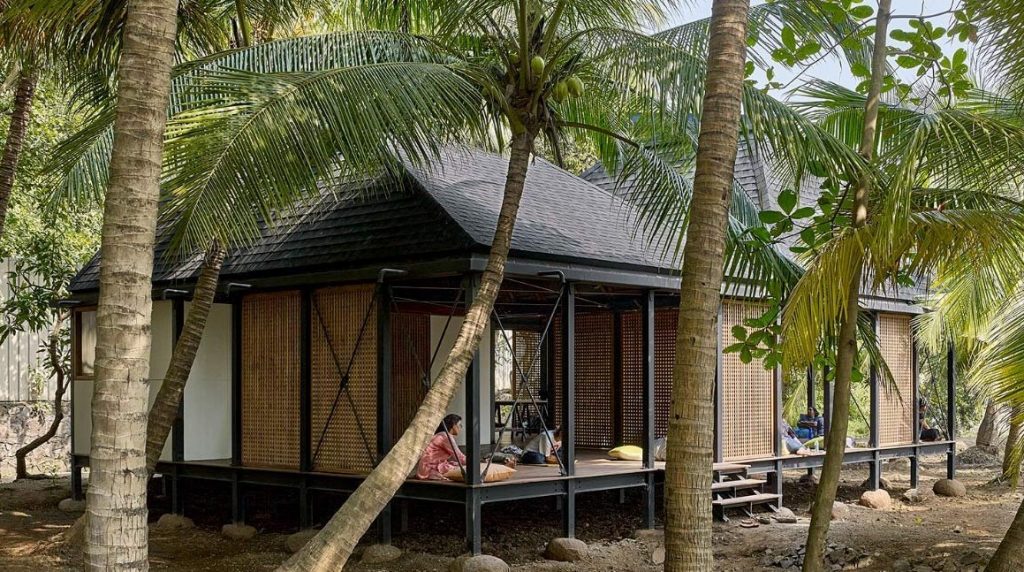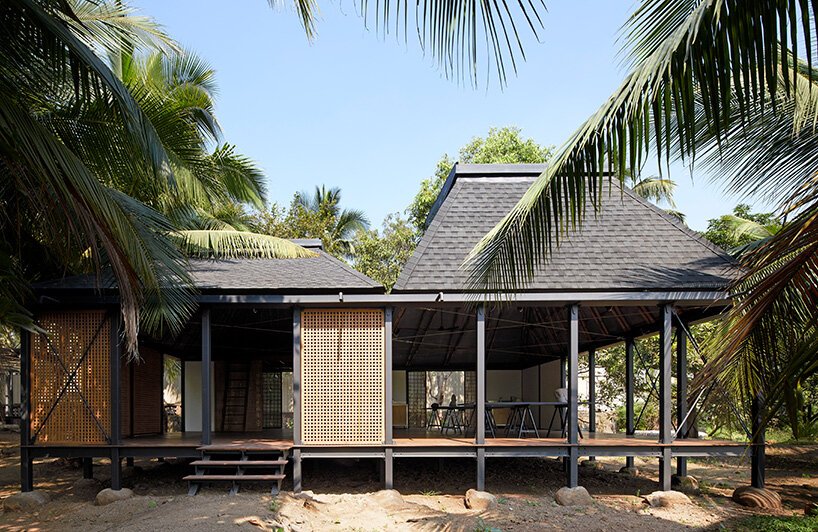 The projects form part of a larger masterplan that will eventually include multiple outdoor spaces for working, relaxing, and contemplation. by starting with the artist workshop, the retreat can start to organize events and workshops on its premises. located on a low-lying coconut palm plantation near a beach, the site of the 'Mumbai artist retreat' suffers from saline groundwater in summer months. in order to replenish the groundwater table with sweet water, a water harvesting pond in the middle of the site recharges the groundwater table. Architecture brio decided to raise the building off the ground and support it on boulders that were leftover from another project the firm completed nearby.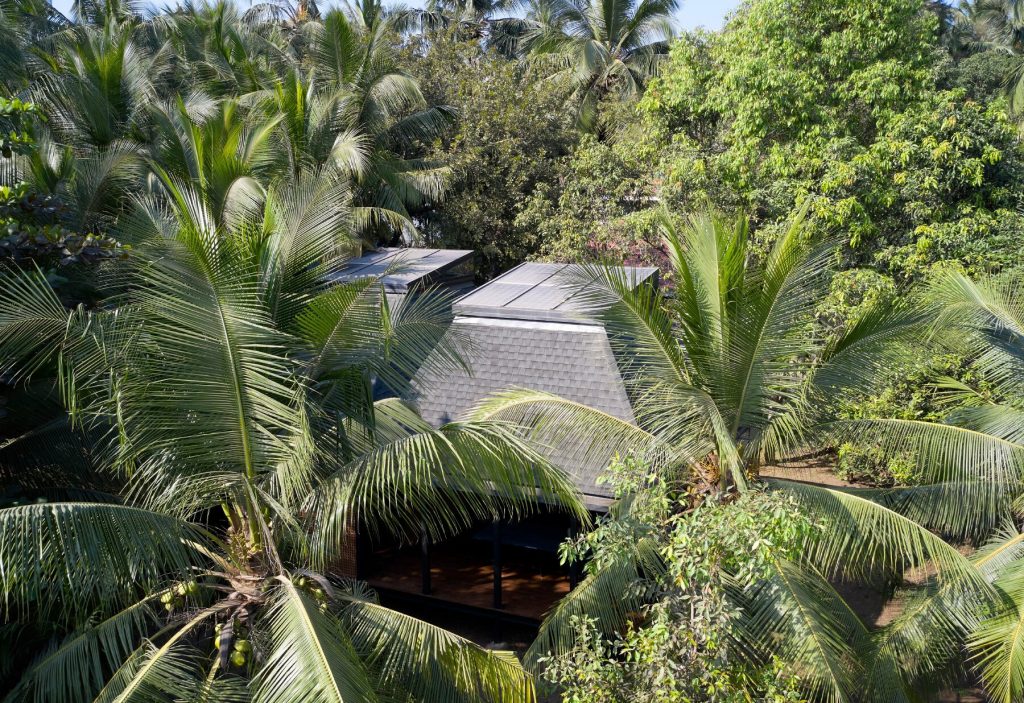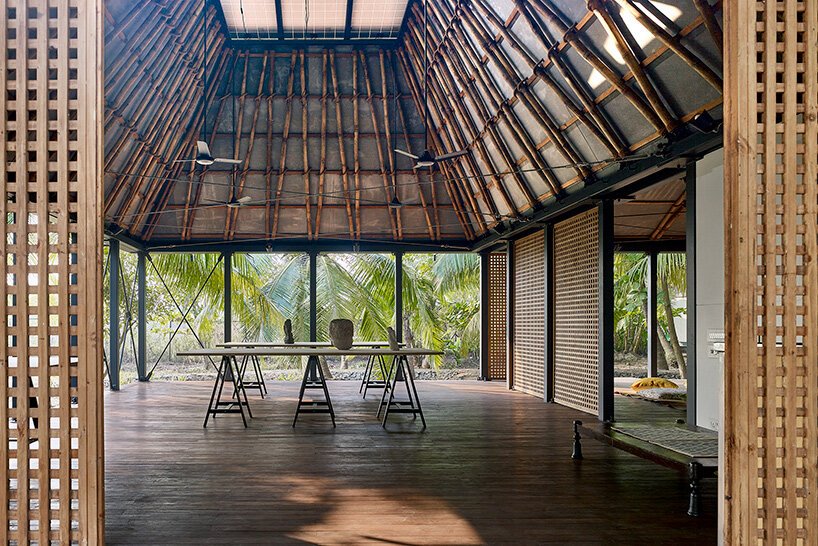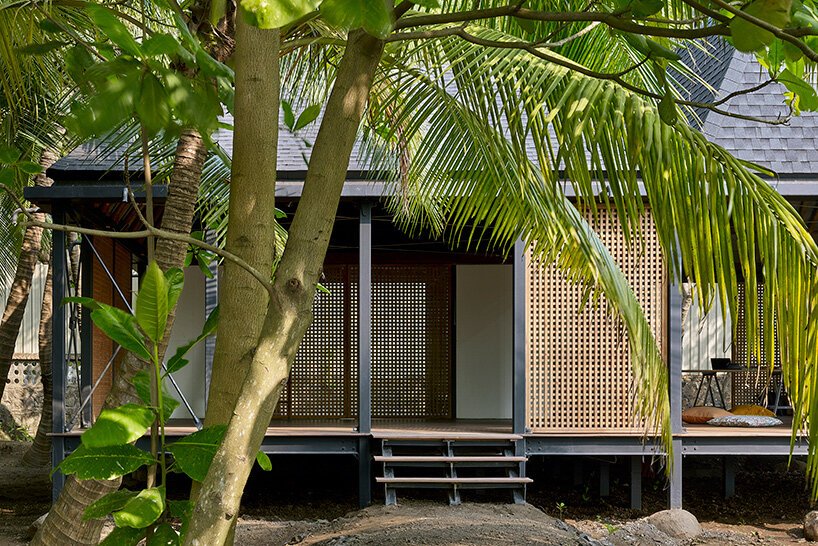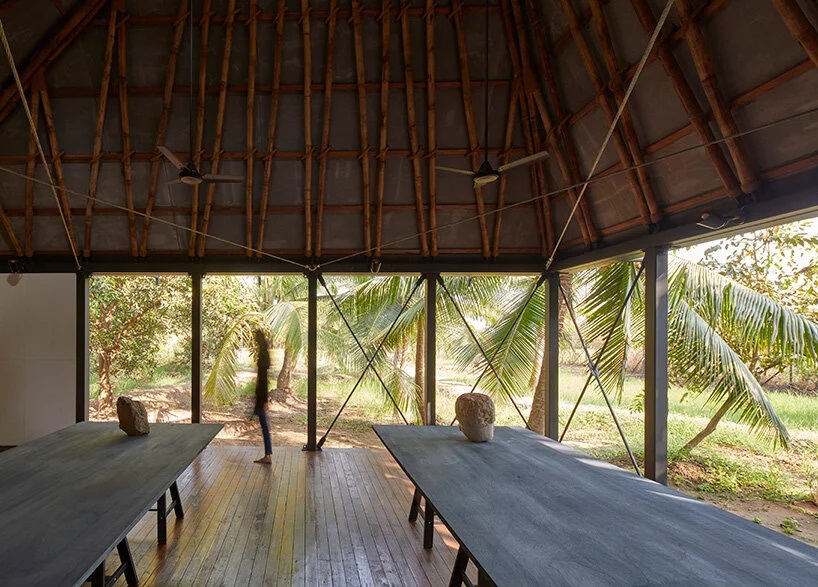 Rather than supporting the building, the heavy boulders act more as anchors to hold the structure in place. the architects explain that the concept is loosely based on the 'Ambalama', places constructed for pilgrims, traders, and travelers to rest, meet, and share stories in Srilanka. the buildings are typically sited on a modest rock outcrop, an island within a sea of paddy fields.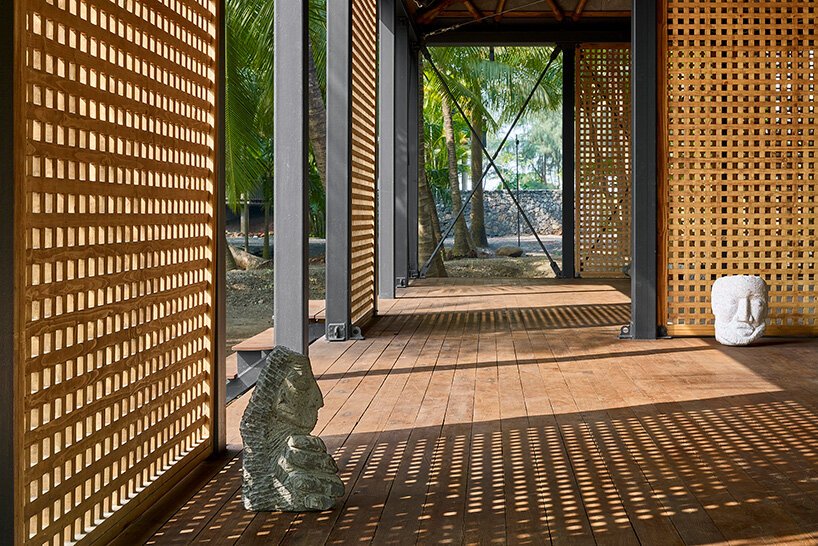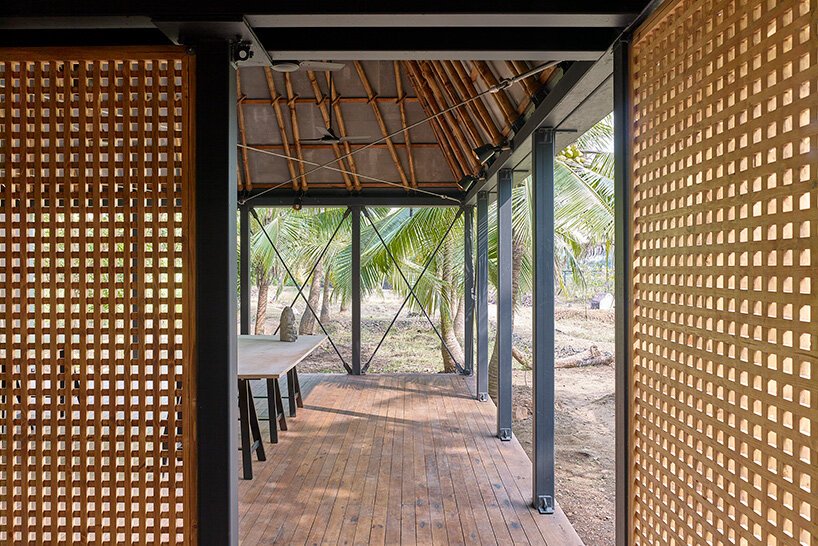 conceived as a 'tropical shed', the artist workshop comprises two pyramid-shaped roofs that are each topped with skylights. meanwhile, an adjacent storeroom with screen printing equipment creates an additional loft with a workspace on top of it. while the stilts, columns, and beams are made from galvanized steel, the roof structure is built from V-shaped bamboo beams. solar panels have been integrated into the skylights, which can be opened in order to encourage a natural flow of air.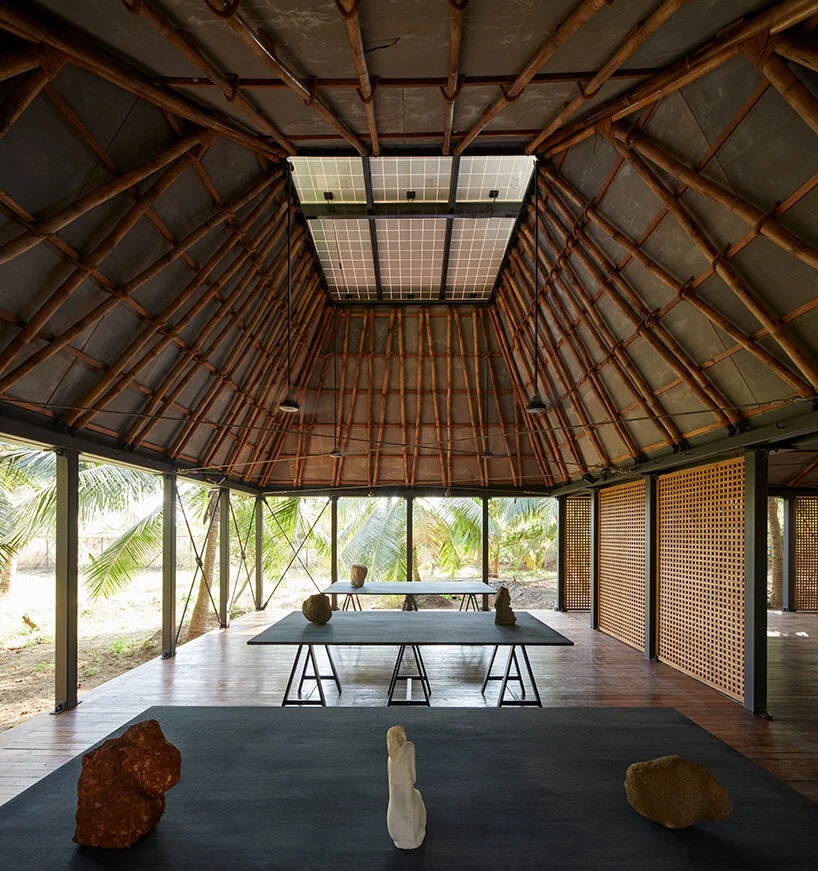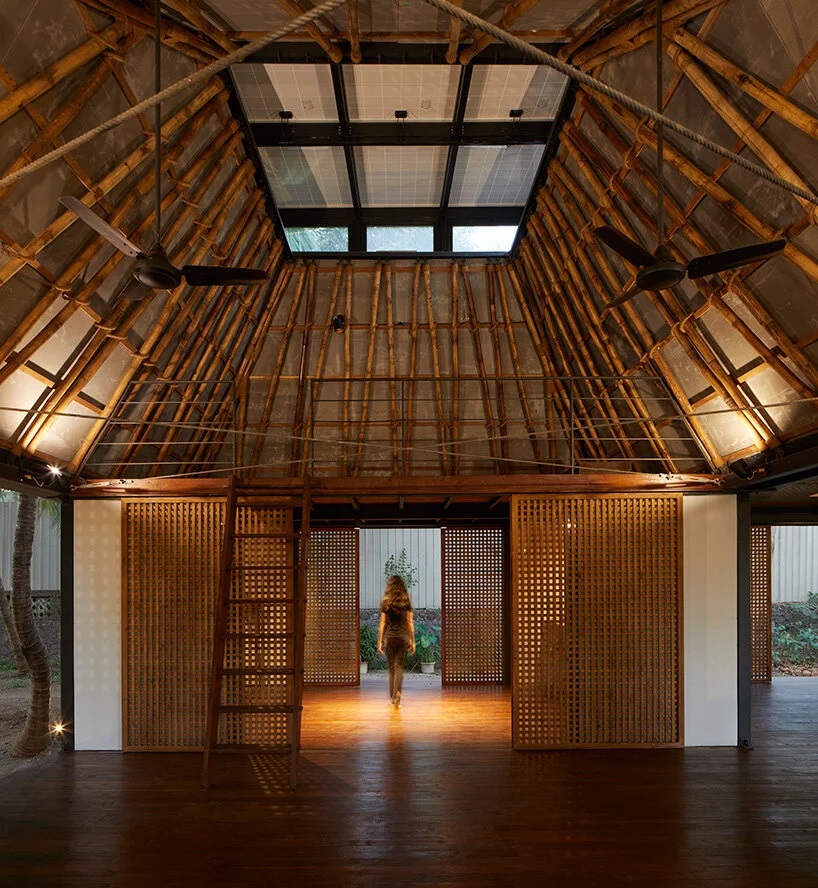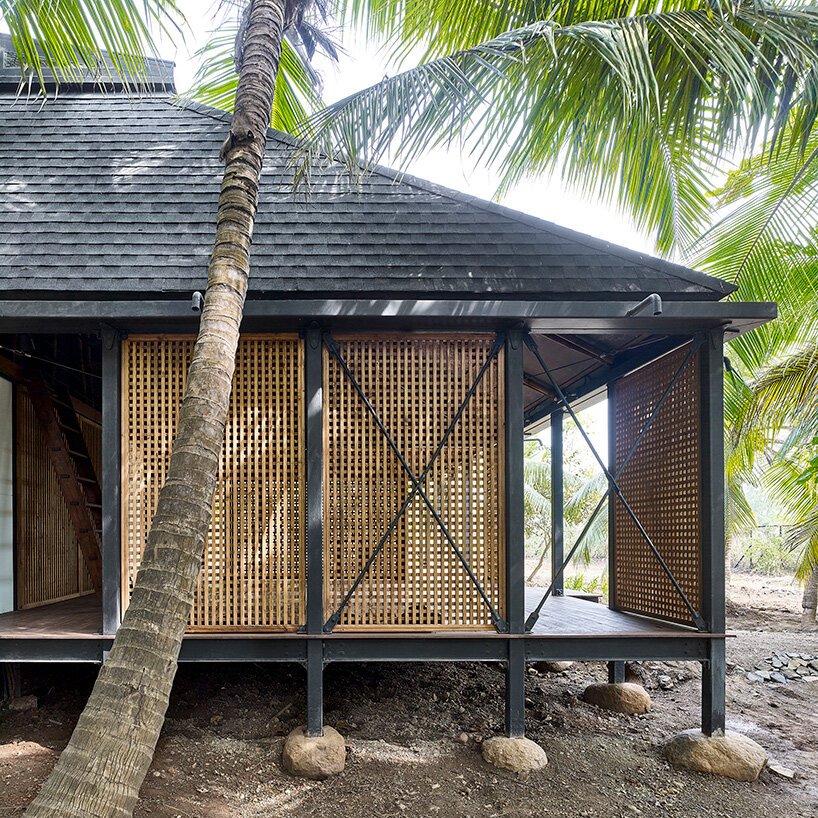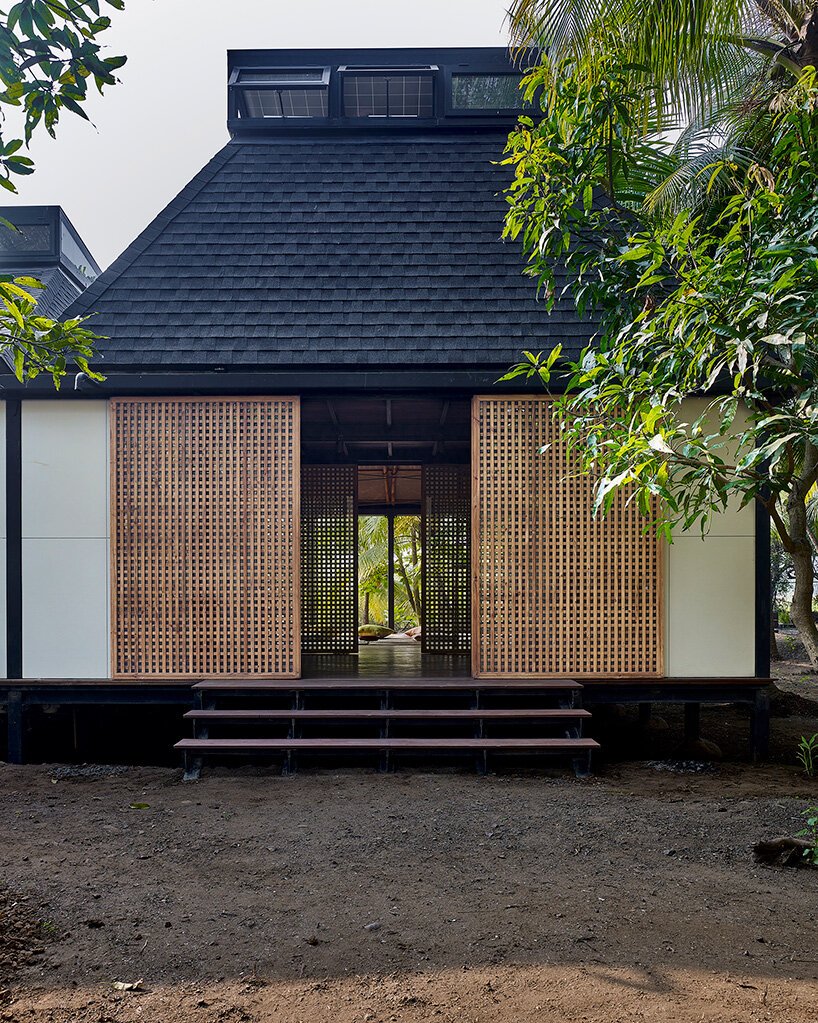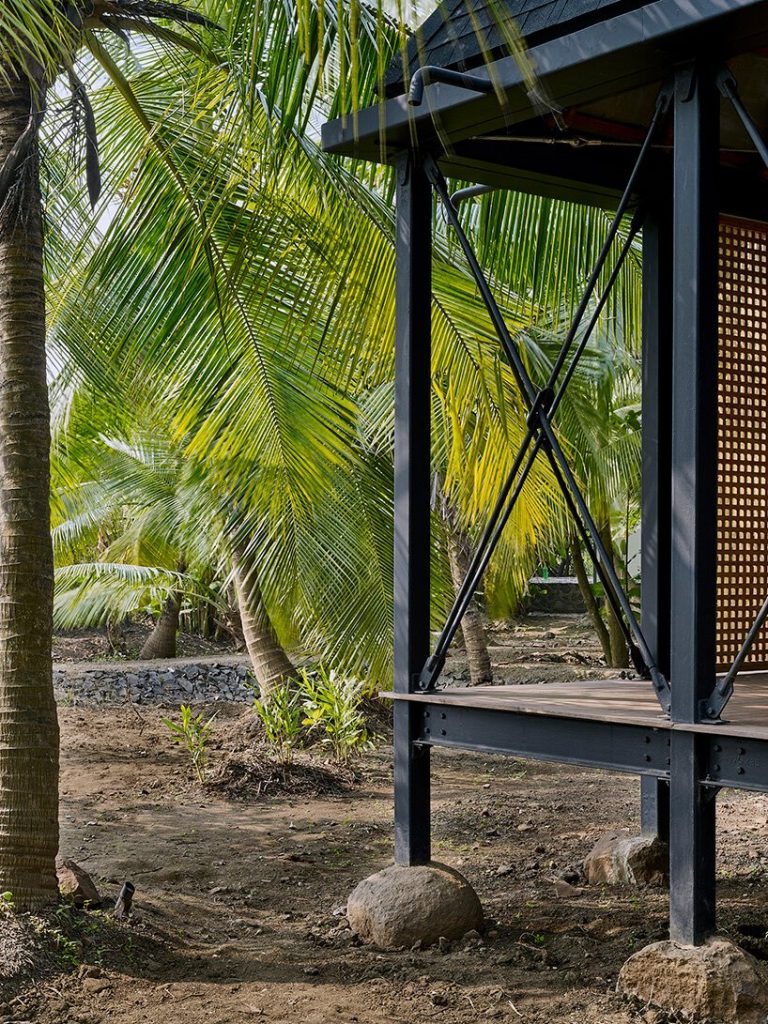 As the project had to be as flexible as possible, movable wall panels — which keep out rain and direct sunlight — can connect to each modular bay of columns, allowing the spaces to be modified as required. consequently, the artists' workshop can be used as a single large workshop, multiple simultaneous workshops, or even an exhibition space.
FACT FILE:
Architect: Architecture brio
Size: 150 sqm / 1,615 sqf
Program: Artist retreat
Location: Alibag, India
year: 2019
Type: cultural, landscape, educational
photography: randhir singh & edmund sumner
Source: Designboom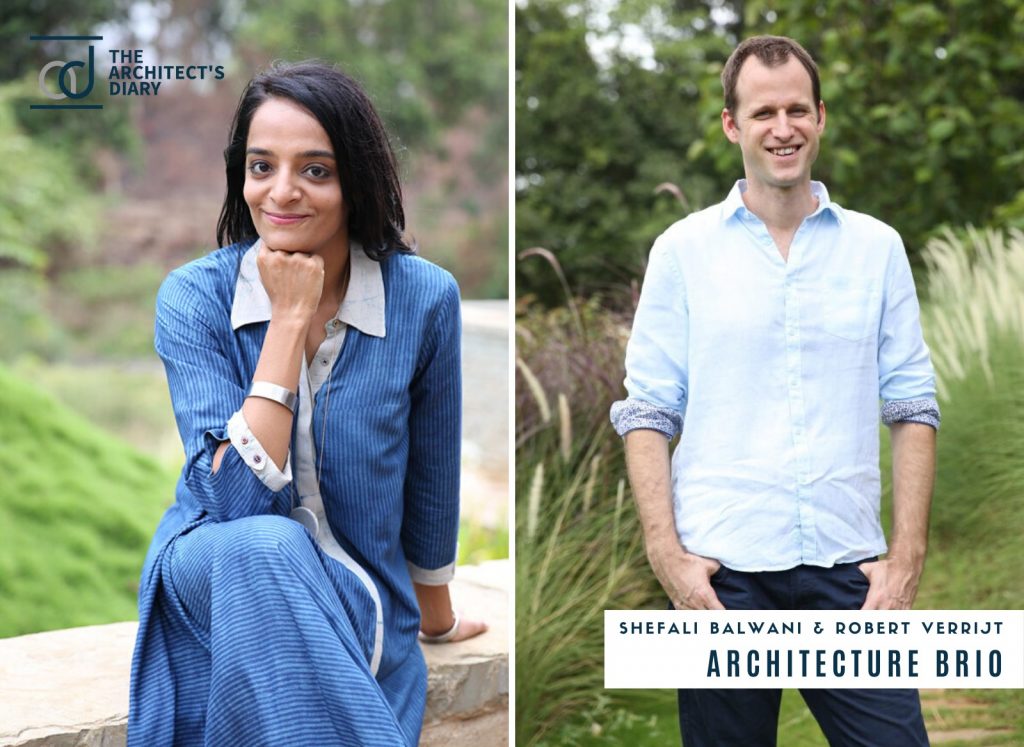 Website: http://architecturebrio.com/
Facebook: https://www.facebook.com/ArchitectureBRIO/
Instagram: https://www.instagram.com/architecturebrio/