Most homeowners tend to buy things for their homes regularly. When they feel like redecorating the house, they can't find an item when they need it, or if they simply love buying things for their home out of pleasure—they buy things. Sooner or later, you might feel cramped inside as more and more items and furniture fill your house, and you start feeling the urge to get rid of your overflowing items.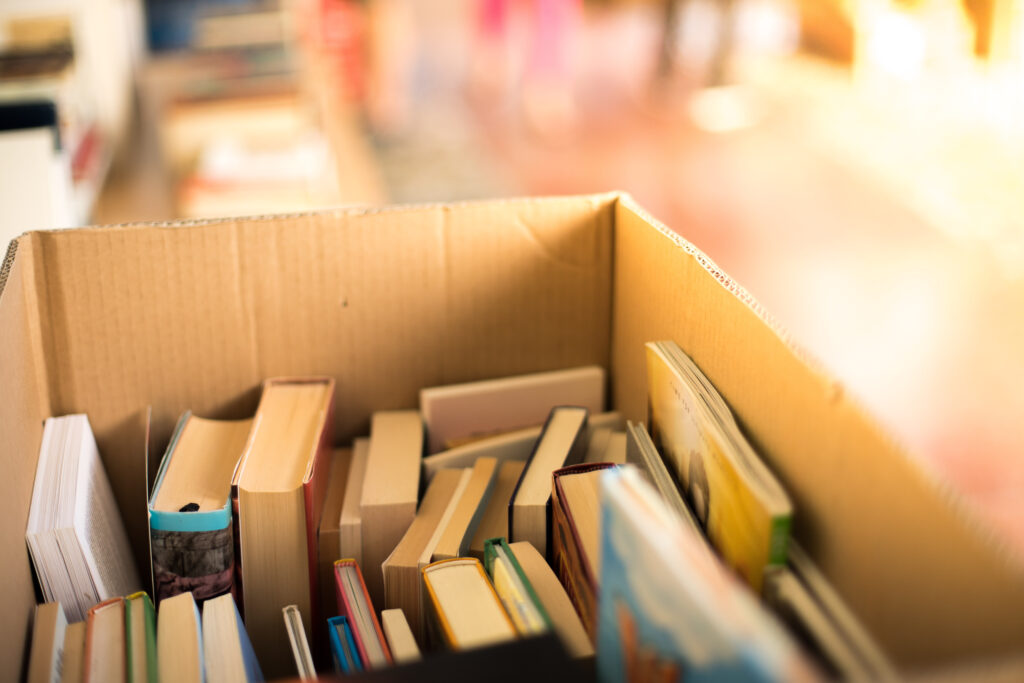 Keeping too many things in your house tends to cause clutter. Clutter is known to adversely affect your home and the household and can hinder you from finding the things you need, which means wasting a lot of time searching for these items. Clutter can also become a breeding ground for dust and mold, making your home an unhealthy environment to live in. Most of all, even the sight of clutter and mess can make one feel stressed, anxious, and out of control.
Fortunately, there are numerous ways you can do to get rid of clutter and all the unwanted items from your home. While it may be easier to throw them away at once, but that may not be the most eco-friendly option. So if you have unwanted items that are still salvageable, check out these eight ways to dispose of unwanted items from your home:
Have A Big Heart And Donate Them

&nbsp
The easiest way you can take those unwanted items off your hands is to donate them. If you're residing in a big city, you may find so many donation bins stationed within your area. Or if you want to contribute in a more personal way, you could choose which charity is personally close or significant to you and drop off your unwanted items at their address. Meanwhile, if you wish to donate but don't have the time to drop them off yourself, you can hire a donation pickup service, and they'll be the ones who'll drive to your house and pick up your donation boxes.
However, before you pack your unwanted items for donation, take your time to individually check each item and ensure they're still reusable. Avoid donating items that are damaged, heavily stained, worn out, or ripped beyond repair. If possible, try to clean the items you wish to donate before putting them in boxes for donation.
Post Them For Sale On Online Classifieds
As much as you want to donate everything, some things like bulky furniture or old appliances are simply unacceptable for donation. Instead of stressing yourself finding donation services that would accept them, why not sell your unwanted items and earn an extra buck? Thanks to the internet, there are so many online classifieds that can help you sell your used household items, furniture, and old appliances.
For those who don't know, online classifieds are selling platforms where you can list and advertise all your items for sale. This can be a perfect way to offload your furniture, appliances, and other housewares that may not be accepted for donation. But before you sign up for these platforms, make sure to check their websites first and see if they're trustworthy and what encompasses their terms and conditions.
Sell Them To Consignment Shops
Another way to get rid of your unwanted but reusable items is by selling them to consignment shops. These stores specialize in selling vintage or secondhand items on your behalf. Once your items are sold, you can receive a small percentage from the selling price.
Consignment shops mainly focus on clothing and accessories and would only receive unwanted clothes that are still usable. So if you still have any used clothes, shoes, or accessories that you've outgrown or don't like to wear anymore, sell them instead to the closest consignment stores in your area and make extra money from your beloved items.
 Give A Helping Hand To Shelters And Support Agencies
You've probably heard of the saying that 'one man's trash is another man's treasure.' After decluttering your house, you may find some unwanted household items such as beddings, some kitchen tools, clothing, pots and pans, and more. You can donate these to support and shelter agencies that focus on individuals or families that need help and support in getting back on their feet.
Most often, people in these agencies are survivors of natural calamities, fire, and other situations which have caused them to lose their homes. You may check your local directory or ask around to find organizations that support such a cause.
Share Your Beloved Reads To Used Bookstores
If you have any old or slightly worn books that you may not need or read again, you could donate them to used bookstores in exchange for cash or another set of books. This option can also apply to people who are moving houses and might not want to bring books on their move. Aside from books, you can give out other reading materials such as dictionaries, magazines, and other reads that aren't necessarily time-sensitive.
Donate To Rural Libraries
Public and city libraries may not really take any worn-out or used books, but they can recommend you to donate them to literacy groups and local libraries instead. These local libraries in rural and secluded areas are often undeveloped or aren't well-equipped with complete reading materials, which can be a struggle for frequent readers.
You can do a good deed to these libraries and the people who visit these libraries by donating your used books. Not only are you offloading your old books from your home, but you also get to share your well-loved books with people who actually need them.
Be Philanthropic To Daycare Centers
One reality a number of people face every day is that some local schools and daycare centers in aren't as well-developed and well-equipped as other schools and universities. As a way to help out these schools while at the same time getting rid of your old items, you can donate old reading materials, old laptops or computers, used study desks, and other study tools appropriate for the students. For daycare centers and other schools for younger grades, you can donate your children's old storybooks, old toys, and old coloring materials.
Organize A Garage Or Yard Sale
Aside from donating everything to charities, support groups, schools, and other community organizations, you can also dispose of your unwanted and old items by organizing a garage sale. This can also be a perfect option for people who wish to earn extra income on the side. The more stuff you want to get rid of and sell, the more you can draw attention from your neighbors and other neighboring communities. You can check out some online guides on how to host a garage or yard sale to make it easier for you.
Wrap-Up
You might not know it yet, but getting rid of your unwanted items can be a fun and purposeful activity. Furthermore, you have the option to donate, give a helping hand to people in need, or make extra money from your unwanted items. So go ahead and declutter your entire house and dispose your unwanted items for a fresher, cleaner, and better home.

&nbsp