Home remodeling is, probably, the best way to transform a house into the home of your dreams. Drawing up the plans with your architect or sample boards can help you envision what the changes will look like. You can even brainstorm with professionals to get an idea about what upgrades will be best. And, imagine how exciting it will be to finally get the remodeling done in your home!
There are so many things that you need to think about, and looking through sample boards can make it such an exhilarating process. But, you might want to slow down and take a bit of time planning things other than your home remodeling projects. Maybe, you're forgetting some necessary steps before any construction can be done. Remember, the process is going to be a monumental undertaking right in the middle of your house. It's going to get in the way of your day-to-day life. What steps have you taken to prepare you and your family for the construction period?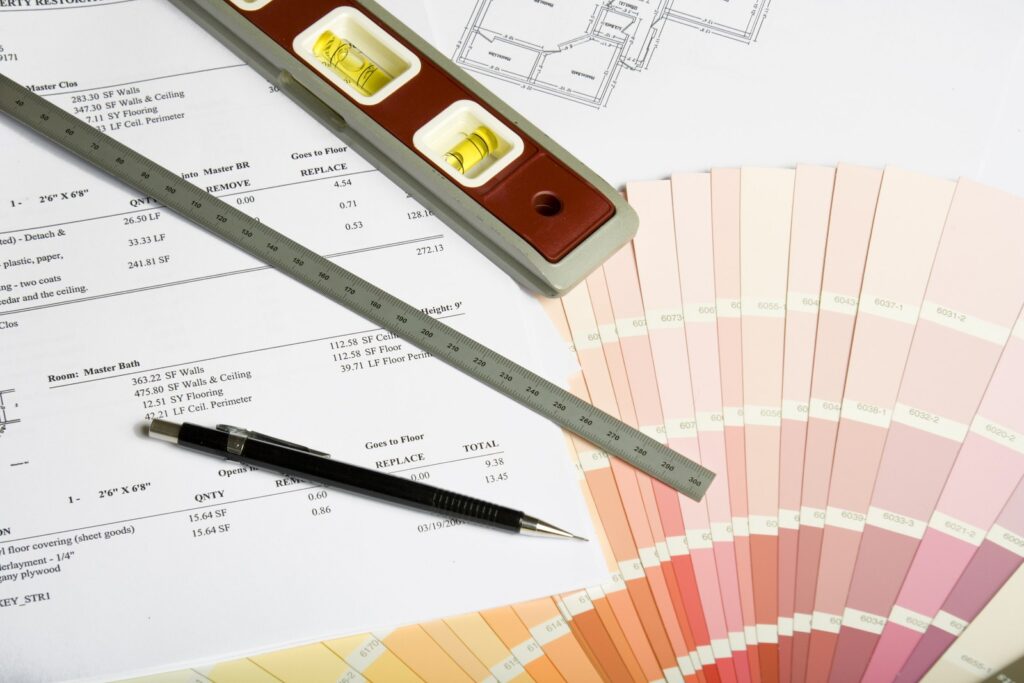 Importance Of Preparing For Remodeling
When construction starts, there are certain things that you'll have to deal with. You might find that it gets in the way of feeling comfortable in your home. If you don't brace yourself, you're going to feel stressed out, disorganized, and struggling to find solutions for the whole duration of the remodeling process. When this happens, you'll feel annoyed, and you might get into arguments with your family or the contractors. Even worse is you won't be able to pay attention to the construction work being done. So, to roll with the punches, here are some ways you can prepare:
1.Have a schedule
Drawing up a schedule for the construction process is essential. Be aware of every step and change made in the process. Talk to the contractors about the plans for each day. It would also be great to get a report from them every day to be updated if there are any delays or problems.
But, construction isn't the only process you'll need to schedule. Having a timetable for your home can also help ensure that your everyday activities won't coincide with any of the projects. For instance, if you're planning to have an online meeting while they're working, it might be disrupted by loud noises. So, coordinate your other activities with the schedule of remodeling to avoid any problems like this.
2. Keep and record important papers
There are important papers and ideas that you need to record. These include any ideas you might have about the remodeling process, such as design, like one involving glass tile samples, color, and furnishings.
Keeping receipts is also essential. It's best to scan them so you can keep track of them on your computer or phone. The same goes for other important data. You can use spreadsheets for these, and you can also use calendars for the schedule.
3. Plan your living situation
As mentioned, your living situation is going to be affected by the work done in your home. So, you'll need to talk to everyone living with you about what to expect and how long the construction will take.
But, living situations might not always be mentioned in the schedule. For instance, when construction starts early in the morning, members of your household who like to sleep in might have a problem with this. So, try to stick to a sleeping time so everyone can get eight hours of sleep before any construction starts in the morning. The same goes for any activities that can be affected by the noise and vibrations from the remodeling.
4. Audit and pack your stuff
You'll also be putting away the items you have in the room that will be remodeled. Make an inventory of all your items as you pack them away. You can also organize them in certain boxes and make a separate list for each box. This way, it's more manageable and easier to unpack and organize afterward.
Auditing your belongings also helps with security. It's easy to lose items during home remodeling, especially if you're not aware of the things you have. If you have valuables, you'll need to make sure that they're safe and accounted for.
5. What to eat and how to prepare meals
Preparing meals is going to be a challenge if you're renovating your kitchen. Ordering or eating out is an easy way to get your meals. But, if it isn't always an option for you, you can create a small cooking area with a few items, like your microwave, a portable stove, and maybe even a small fridge.
A great way to get through this is to meal prep beforehand. Add the meals to your schedule so you won't have to think about them while the remodeling is ongoing.
6. Protect your home with security systems
People will be going in and out of your home, which can get in the way of feeling secure. And, it can even be more unsettling if you plan to live away while the renovations are being done. To protect your valuables and important documents, you can use a safe. Also, use locks for rooms that are restricted areas for contractors. Smart locks whose passwords you can change every day can also help keep people away when no remodeling projects are being done.
7. Expect noise and dirt
Be ready for the constant noise and dirt in your home. Dust from drilling, sawing, and sanding might be a health hazard. Using a mask and earplugs might help, but the staying patient will get you a long way. You might want to remove items like mirrors, picture frames, and other hanging items on the walls. The vibrations from construction can cause them to fall and break.
Conclusion
When it comes to home remodeling, you'll have to expect it to get hectic. It can cause some irritation and setbacks. You might even find yourself pulling out your hair after a while. You might even get some bad news from the contractors that some of your ideas can't be done.
The most important thing you can do is to stay flexible and calm. There are always ways to handle issues. You'll also need to remain patient because it can get ugly before it all comes together. And, when it does, you'll find that it's all worth it!