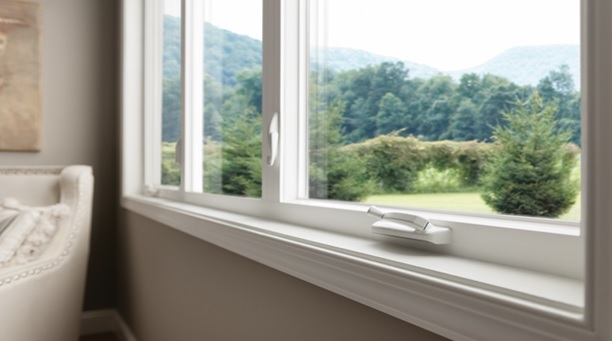 If you want to install vinyl windows, you will surely be interested to know all the advantages of such constructions.
We have gathered all the interesting things for you so that you can make the right decision before the purchase.
Durability
By buying such window structures, you invest in products that will last at least 20 years! Unlike wooden or metal products, vinyl does not rot or rust, remaining waterproof and hermetic.
Old windows do not keep heat, allowing cold winds and draughts to penetrate freely. In addition, they can crack, deform and start to leak, forcing the inhabitants to consume more electricity. And high energy consumption harms the environment.

&nbsp
Vinyl window frames will make your home warmer and cozier, and also help to save on heating and reduce harmful carbon emissions from excessive energy consumption.
By choosing such products, you can realize almost any image. For example, install single-, double- and triple-pane windows, panoramic, sliding, etc.. Choose any color, fitting and tinting.
All for the beauty of your home!
Since your house becomes much warmer, there is no need to heat it as much as you used to. By choosing vinyl products, you will reduce the utility bills.
In addition, such windows are much more affordable than fiberglass ones.
Together with heat and a great exterior, you get reliable locks, strong fittings and layered glass that will protect you from a break-in.
Thanks to effective noise-cancelling, your house will become a real oasis of peace. No sound outside will interfere with your home rest!
This material also prevents the penetration of unpleasant odors and moisture.
By investing in the renovation of your dwelling, you make it more attractive and automatically raise its value.
To purchase modern quality vinyl windows, visit the site of the Canadian company Vinyl Light Windows & Doors.
Individual approach and quick realization of the orders to make the clients' dwellings even more comfortable, stylish and energy-efficient.

&nbsp