Sure, it might still be winter, but spring is right around the corner – and will be here before you know it. That means it's the perfect time to start thinking of doing some redecorating; greeting the warmer weather with a fresh coat of paint and some new interior designs is a great way to bring a fresh perspective to your home and feel refreshed for spring. Think of it like a permanent spring cleaning.
If that idea excites you, here are some tips and ideas for redecorating your home interior this spring.
First, Figure Out Your Style
We're not necessarily talking about overhauling things too dramatically here, but if you want to revamp your house for spring, you need to make sure your home has a coherent style that suits your tastes.
Look around your house: How do you want the space to feel? Is it open and airy, or cozy? Are there already certain colors and styles you have in place, or ones that you particularly gravitate towards? How do you feel when you walk into the room?
Now, ask yourself if you want to keep that style. If not, ask yourself – how do you want to feel when you walk in the room?
Once you nail down your style, you can base all your other design decisions off it.
Then, Decide What You Don't Like
There's always going to be certain styles that you just don't like. There are probably some pieces that you're tired of, or that remind you of something you don't want to think.
If you're looking to leave the old behind and start with something new, go through the room and decide if there's anything you don't like or that just makes you feel "bleh." Then, get rid of it, change it, or get ready to paint over it. Think of it like "spring cleaning," but for your interior design. This process will also help you feel more refreshed.
Add Some Color
Springtime means color, as the grey of winter exits, and flowers and leaves start to bloom. Think about how you can add some of that color to your home; does that mean a new coat of paint? How about adding some new colorful pillows? Springtime colors like yellow, pink and even blue can make a room feel instantly brighter and livelier. You could even use a vase of some actual flowers to brighten up the room! Just make that whatever it is, it fits your overall design and them for the room.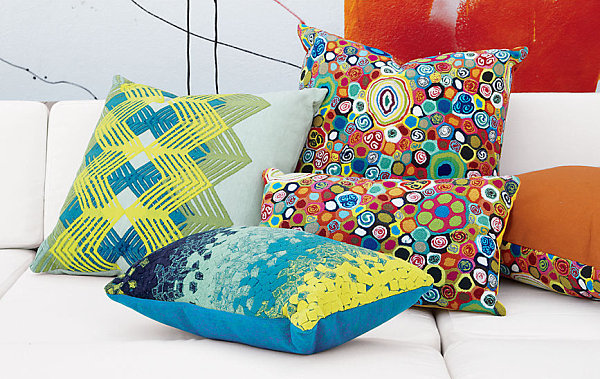 Put Up Some Artwork
Spring can also be the perfect time to think about switching up the artwork in your home. If you have some understated art hanging on the walls, or art that follows a very neutral color scheme, think about switching it out for something with some more color and pop – keeping with our lively springtime theme. Simple, colorful prints – even floral ones – will add some spice to the room, and they don't even have to be fancy. Just avoid anything too tacky!
Alternatively, you could think about putting your old artwork in some new frames; try something clean and simple. Sometimes, reframing the old can help you magically see it in a new light.
Add A New (and Bright!) Rug
A rug is another great way to add some lively color to your interior. Find a complementary color, one that doesn't detract from the rest of the room and find a good rug that matches; bright patterns and designs will look great, just avoid anything too crazy.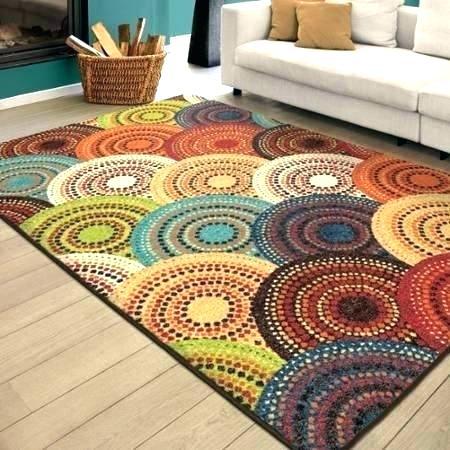 Try Some Fun New Lighting
Bright is the name of the game in spring, so maybe go ahead and add some totally new lighting to the mix. A fun, even quirky lighting fixture can help illuminate the room while also adding some character or serving as a statement piece. Try a jute rope lighting fixture or even some fun, colored bulbs or chic lampshades.