Do you realize how much of a difference a full-length standing mirror can make to the size of your space?
Mirrors are essential in any home. Full-length standing mirrors are the ultimate functional home décor because they reflect the entire body and are the ideal finishing touch for any room.
When it comes to choosing the right full-length standing mirror, there are numerous factors to be considered. The style of a mirror will largely depend on your tastes and the overall look you wish to achieve in any given room.
Here are some tips for choosing the best mirror before making a purchase:
Consider buying a high-quality mirror.
When searching for a high-quality mirror, consider the glass quality, mirror thickness, and mirror silvering. Check the glass used in the mirror for consistency in its composition and whether it distorts reflections. A flat surface should be visible on the glass. This kind of mirror will also make it easier to get a perfect reflection, even on uneven walls. Mirrors of high quality are covered in a thick layer of silver coating.
The size of your room should determine the size of your mirror. A large space requires a large mirror, whereas a small room can accommodate a small or medium-sized mirror.
Think about where you're going to put the mirror.
Choose a small or medium-sized accent piece that is low on one side and high on the other; otherwise, choose a tall, bulky piece that will look great against a wall.
Consider the style of your space
If you have an old-fashioned desk chair, choose something simple that reflects light well, such as a framed print or artwork, rather than an ornate gold leaf or metal frame.
There is a wide selection of mirrors available, ranging from inexpensive to pricy options; however, one must remember that quality should always come first. Investing in a high-quality mirror rather than a low-cost one can help you save more money and time in the long run. Low-cost mirrors are more likely to become distorted or broken.
The perfect full-length mirror reflects your unique features but also fits in with the style of your home. It can show off your best angles and help you see every outfit detail. The right full-length mirror can enhance the appearance of any room, from a bathroom to a bedroom. I've compiled a list of the best full-length mirrors so you can select the right one:
Classic Metal Framed Mirror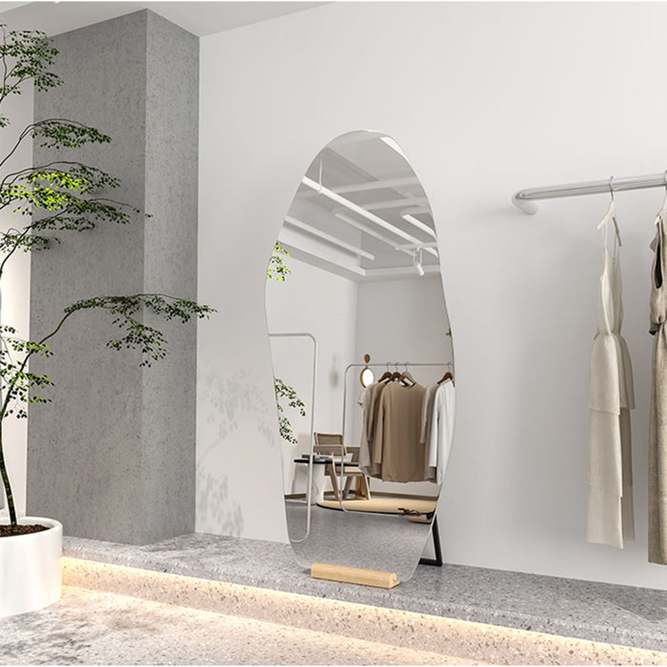 Adding this full-length mirror will do wonders for the overall aesthetic appeal of the space. You could hang it in an area that looks like it's missing something or make it the centerpiece of a wall filled with artwork.
Rustic Wood Framed Mirror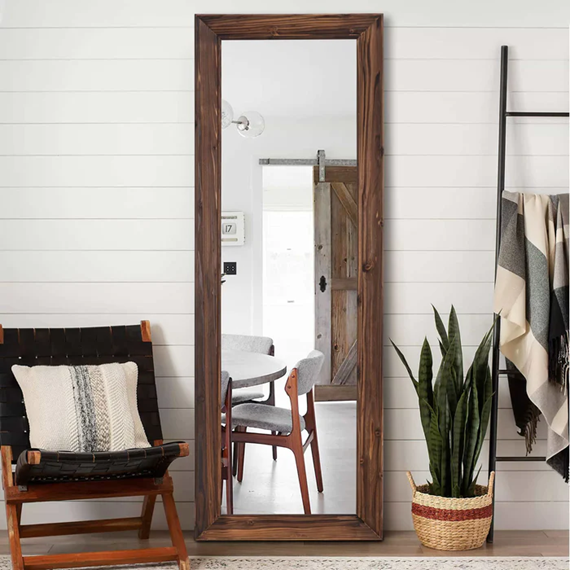 This full-length mirror is very rustic, making it stunning in its unique way and elegant. Any space will immediately feel warmer and more beautiful because of its presence.
An Arch Over-sized Mirror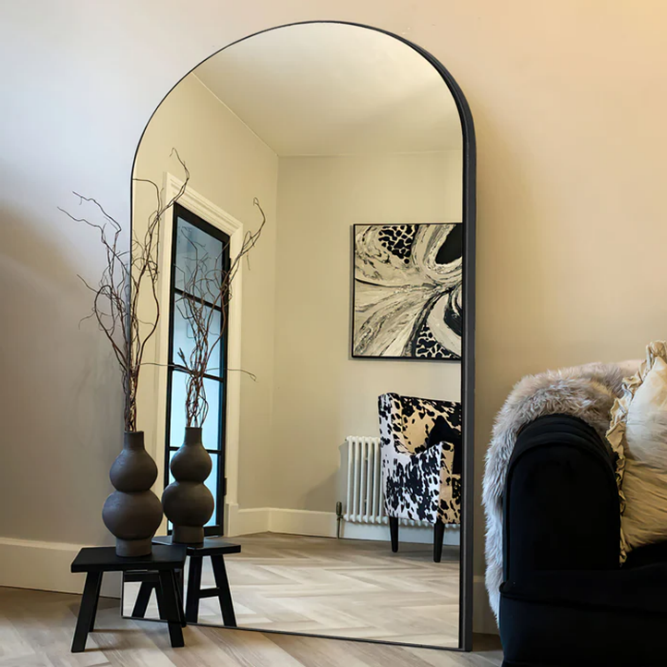 Enhance the look and drama of your house with this full-length stand mirror. With its arched-shaped design, the mirror isn't only functional and stylish and makes the perfect feature for any space. Its massive size is ideal for creating a dramatic centerpiece in any décor. This kind of mirror lends itself to contemporary interiors and creates the illusion of space thanks to its impressive dimension.
Exquisite Irregular Mirror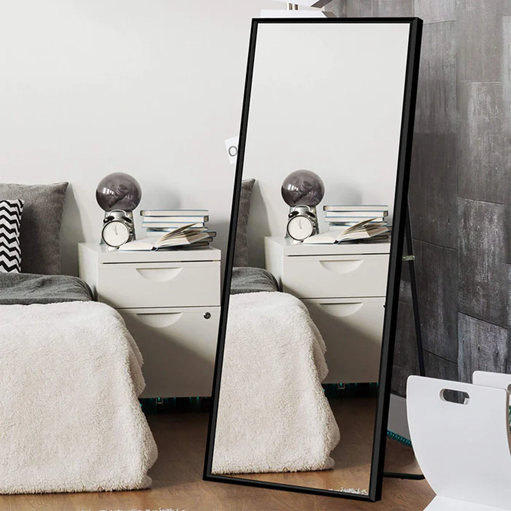 This standing mirror has an asymmetrical shape that works wonderfully with the contemporary interior design. It gives the impression that there is more space than there is—a stunning and versatile mirror with sleek modern, and minimalistic lines.
Industrial Style Mirror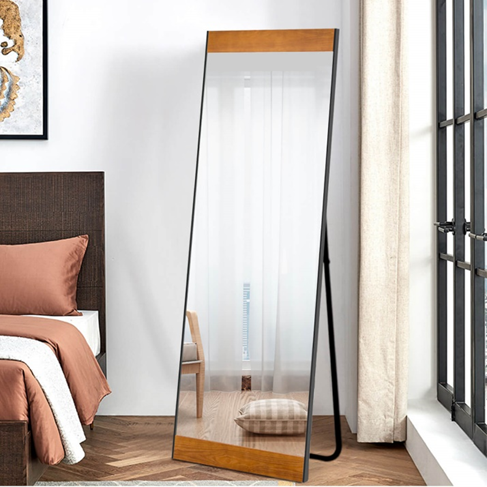 The mirror in this industrial style is a minimalist but stylish piece that will make any room appear modern.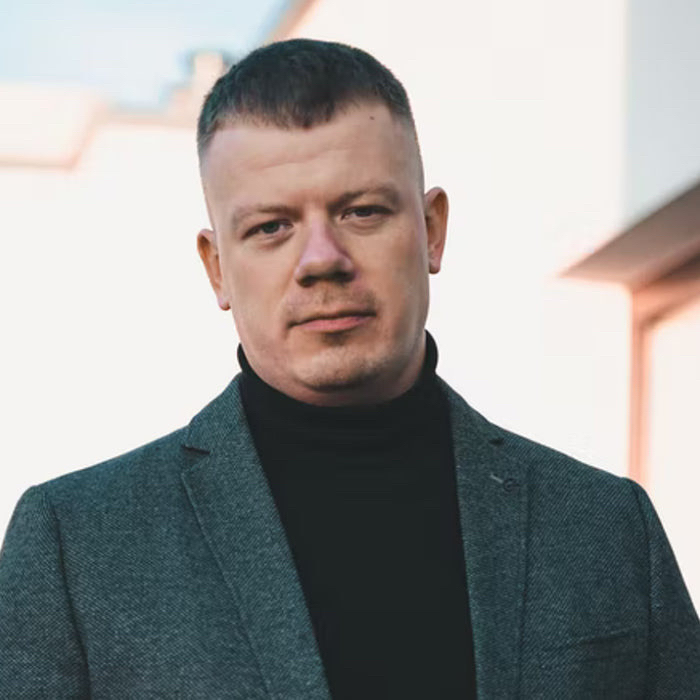 Wood Frame Mirror
This full-length wooden frame is made with the classic black finish making it a perfect alternative for many interiors. The mirror's standing design and expansive frame depth give it a pleasing visual balance. The curved lines give your room a hint of texture.
Whether for the bedroom, bathroom, or office, a full-length standing mirror is an attractive and functional addition to any space. Have you found the perfect mirror for you? Finding the ideal match for your preferences only takes a click away.