There is practically no better way to evaluate your sense of fashion than examining yourself in a full-length mirror. The luxury of seeing your dress from head to toe cannot be overlooked when you need to get your outfit just right. More often than not, we have worn the wrong shoes outside or at work (sometimes even no shoes) simply because we couldn't see our feet in those half-length mirrors in our bathrooms. Apart from tuning your attire, full-length mirrors have a variety of different applications in both commercial and household setups. From helping a dancer practice his/her moves to allowing the tailors to tailor their orders more precisely. More or less, we're all sold on the benefits of these; however, the tricky part comes in the form of trading style for practicality.
Although you are probably better off having a full-length mirror in your house, it might not synergize well with the décor, or it might not be the most cost-effective option if you just wanted to style your hair. Knowing how to make the trade-offs between style and practicality is what we will be discussing for the remainder of this blog.
Consider your Budget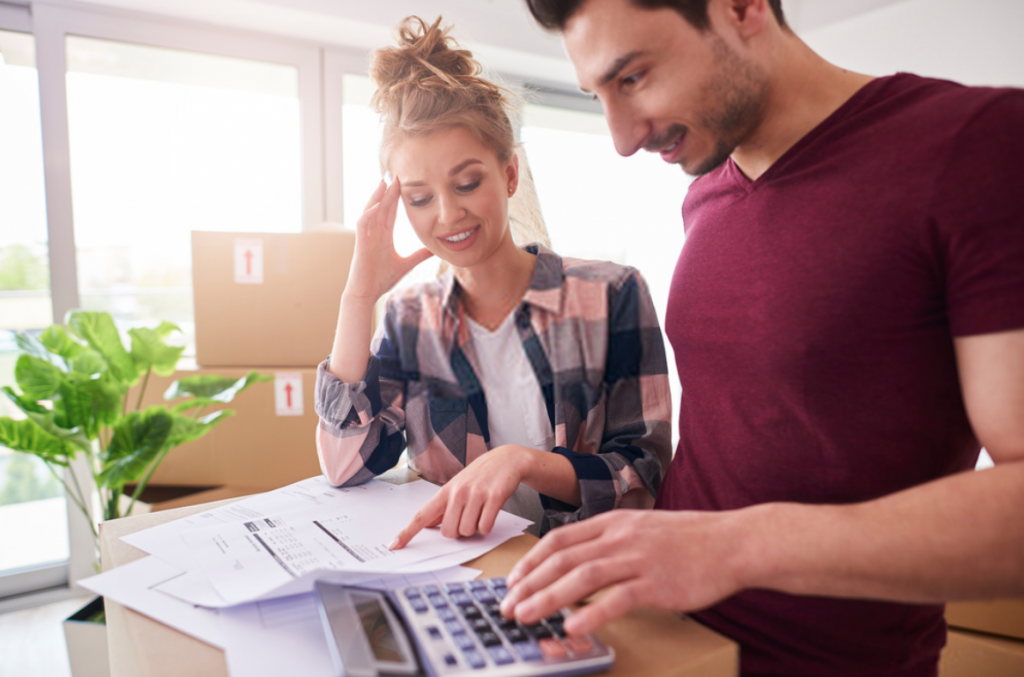 Before we even begin to synthesize mirrors and their environment, we need to make sure we can afford one. Nearly all websites give you a reasonable estimate of the total cost involved in purchasing and installing a mirror. Additionally, some websites like www.fabglassandmirror.com/full-length-mirrors offer you the convenience of giving you a cost estimate on each step of the buying process so you can effectively evaluate whether you want beveled edges or just pencil polished ones.
Size of wall and mirror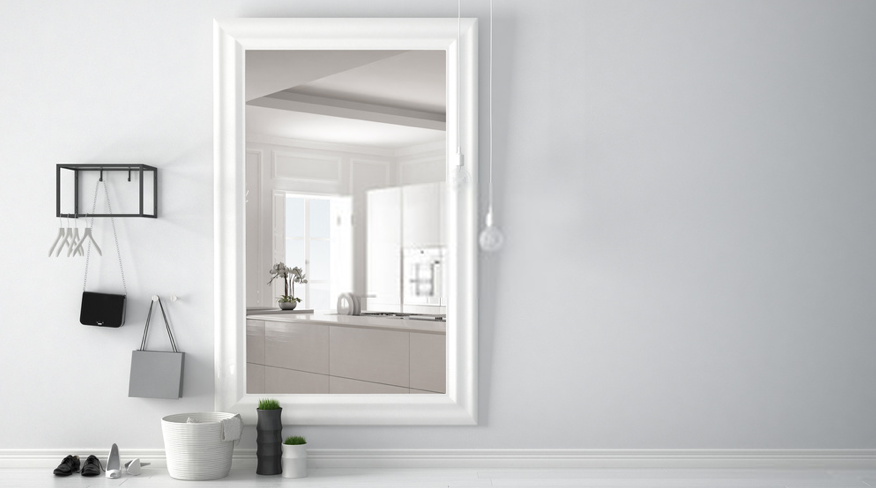 Arguably, the most important factor in your decision. The size ultimately decides how much of that trade-off takes place between style and practicality we mentioned earlier. For household purposes, a narrow mirror covering 3/4th of your wall (starting just a few inches above the floor but leaving ample space between the mirror and the roof) is usually the best option to go for. It gives you the maximum utility possible along with being incredibly flexible regarding interior design. A simple polished wooden frame is often the best choice for bedrooms, but if you're placing it in the lounge or an open and frequented area, then you might want to go for a more elaborate framework.
If you are considering placing one in a gym or a gymnast club, then it's probably better to have your mirror cover the entirety of the wall (frameless). Not only does this match the aesthetic of that place, but also it takes away nothing from the user's attention allowing them to analyze their pose comfortably or their muscles without getting lost in the framework or the rest of the wall.
Thickness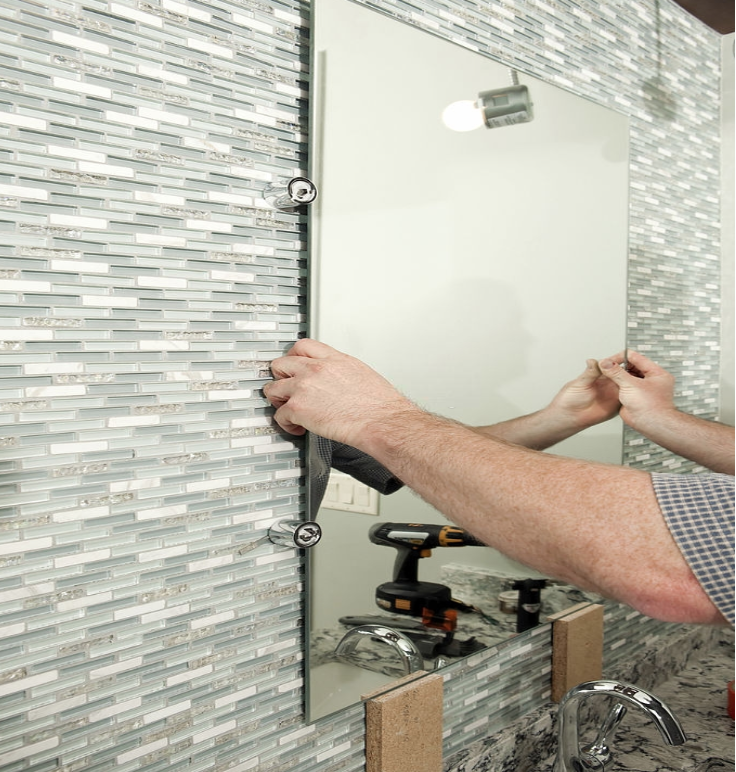 This category is more of a personal preference, but a few tips to keep in mind would be to always go for thin over thick unless you're confident you can incorporate a thick mirror into your environment. Thin mirrors are universal and are often found to compliment your ambiance even if they do not necessarily match the prevalent theme.
Thick mirrors on the other hand, only synergize with clean and incredibly simple themes where glass is already incorporated.
IMPORTANT: The larger the size of your mirror, the more vulnerable it is to splitting apart due to pressure. So, for wide full-length mirrors, you need to be sure to keep the thickness to an acceptable level. Talk with your manufacturer to determine what range of thickness would be suitable for your size. The last thing you want is for your mirror to crack during installation or renovation (cracked mirror puns aside).
Location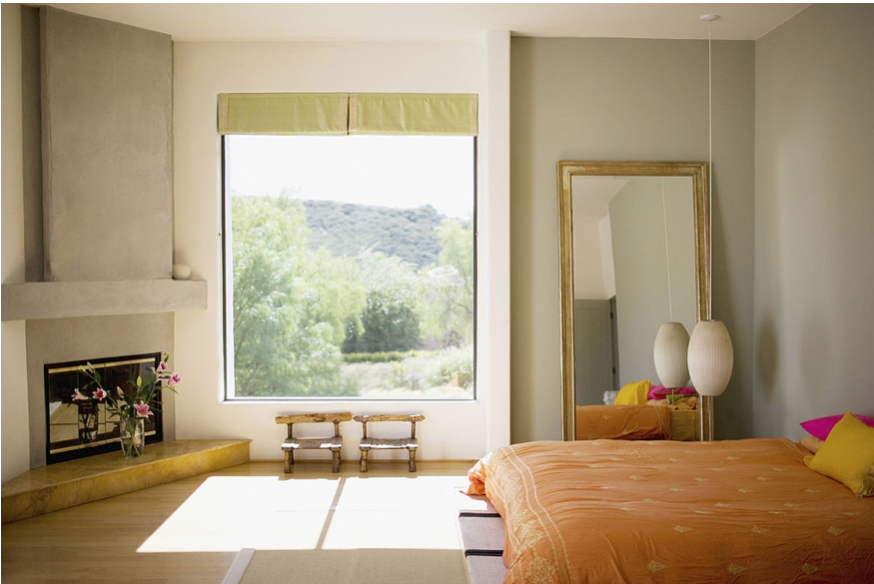 Next on our list is analyzing the place you will be installing it. If you want one in your bedroom, get a leaning mirror. These offer all the perks of a regular mirror and are an excellent way to establish a focal point in your room around which you can tune the rest of your setup (your frame needs to be quite complex in this scenario). However, if you want a simple clean finish and your mirror should complement the rest of the setup, and then go for a wall mirror with a simple polished frame (preferably dark oak).
Frames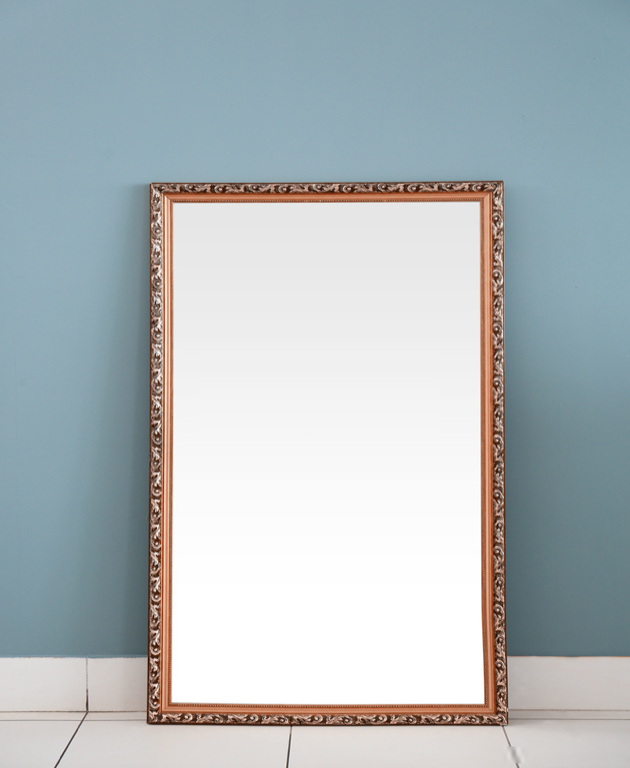 The intricacies here are boundless and frankly too many to cover in this blog but here is a really simple tool to assist your choice:
Households: YES (except for bathrooms. Small, white, and fine LED lights provide a classy touch to carpeted rooms.)
Commercial setup: NO (the key point here is letting your customers feel relaxed and not subliminally intimidated by your frame-yes that is a real thing. LED mirrors also work great in commercial setups like clubs, salons, and bars.)
There is quite a lot of uncertainty still present which will perhaps clear itself as you start viewing your choices according to the 5 factors above. One of the perfect ways to get started is to visit Fab Glass And Mirror for a comprehensive side-by-side price estimate as you progress down the procedure on the website, which involves 6 simple steps:
Select your shape. Endless options to choose, think carefully about what fits. Stick with the classic rectangle if you're unsure. Going for a bold and unique setup instead? Go for irregular or provide your own sketch!
Select dimensions. What we discussed earlier. Keep the cutting tolerance given on the site in mind.
Select your mirror type. 90% of the time you would go for a standard mirror. However, bolder and more impressionable forms are also available.
Thickness, hole, and strength. Pretty straightforward! You might want to consult the manufacturer if you're confused.
Edging and corner finish. Going for luxury? Beveled edges. Have a budget to spare? Beveled edges. Going to frameless? Definitely beveled edges! It is your choice really in the end.
Start visualizing yourself in full screen without compromising on design.