Most stone and marble bathtubs might have a lot in common, but it's the details in shape, pattern, size, and location which really make a natural stone tub stand out, and bring out the style of the bathroom and its furnishings. Some of these tubs may have a traditional look; others may be modern. Some may feel warm, others cool, and some may seem naturalistic while others emphasize the work of the craftsman.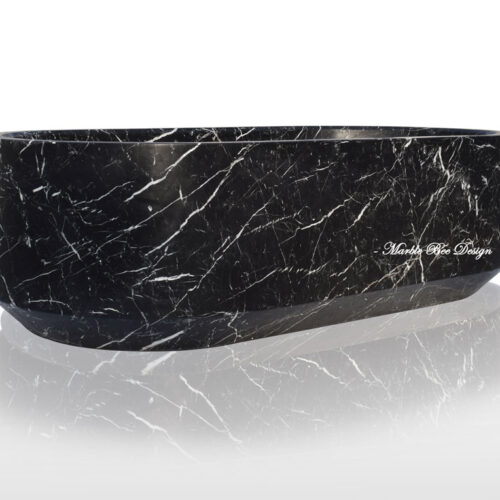 Regardless of these subtleties, all natural stone and granite bathtubs have an inherent beauty that elevates the atmosphere of the interior, and the tubs on this list have something for everyone! the natural stone tub has a tasteful monochrome color scheme that denotes simplicity and sturdiness. It feels like a shield from the complications of the hectic world around you, and its dark marble can feel cool and relaxing on a hot or stressful day. See also how the colors of the bathroom wall are reversed: a splash of brightness that still feels like part of a whole!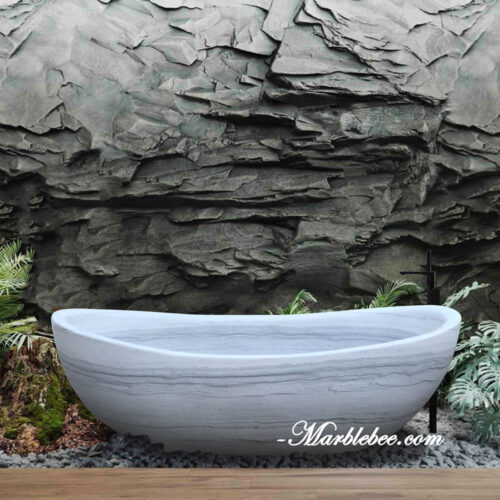 A subtly playful cookies-and-cream color scheme make this natural marble bathtub feel welcoming and fun on a day off from work. The smooth, clean polish of the stone make it almost irresistible to slip in and let a few hours pass in the bath.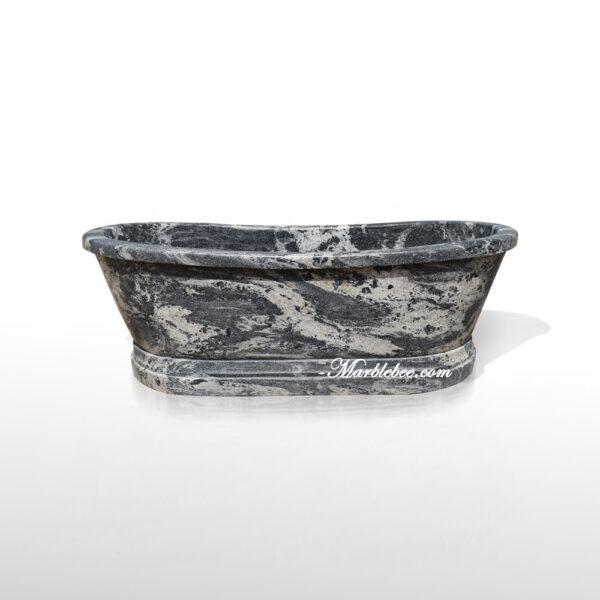 This cute granite bathtub is a small and unobtrusive little nook to relax and bathe in. Its complex marble patterns are sophisticated and pleasing to the eye, yet its shape is simple and inviting. Sometimes, the most confident statement is also the quietest, and this humble granite tub embodies that.
This smooth, egg-shaped black tub is perfect for private outdoor enjoyment. You can almost see the kids enjoying their baths as if this stone bathtub was a small pool, and the wooden deck adds to the "pool" feeling while also resembling an in-home spa. Fun for the whole family!

&nbsp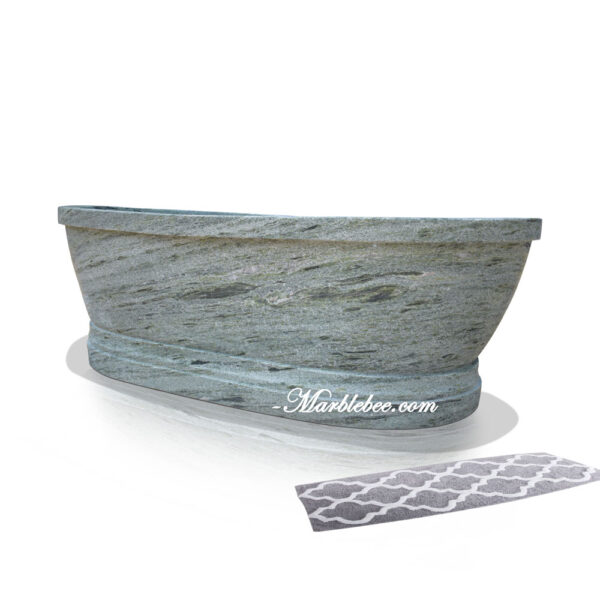 This is a spectacular design. The stone tub boasts a gentle egg shape, a cool blue color, exquisite striation patterns, and perfect upward dips for the bather's head and feet to rest on. See how this perfect granite bathtub blends perfectly with both the natural stone wall behind it, as well as the domestic wood flooring in the image's foreground, displaying how it can look at home in any location!