&nbsp
It's no more for the old, more the merrier!
Ah, good old recliners. They were once a way of relaxation. However, today the world has become one of couches only. This is sad because if you really go to see, recliner chairs have a lot of benefits. If you're someone that has trouble getting off a regular chair, this recliner might be of some help to you. Not to forget the many health benefits that it has. If you're still skeptical of investing in a recliner, we've brought five benefits to clear all your doubts and hesitations.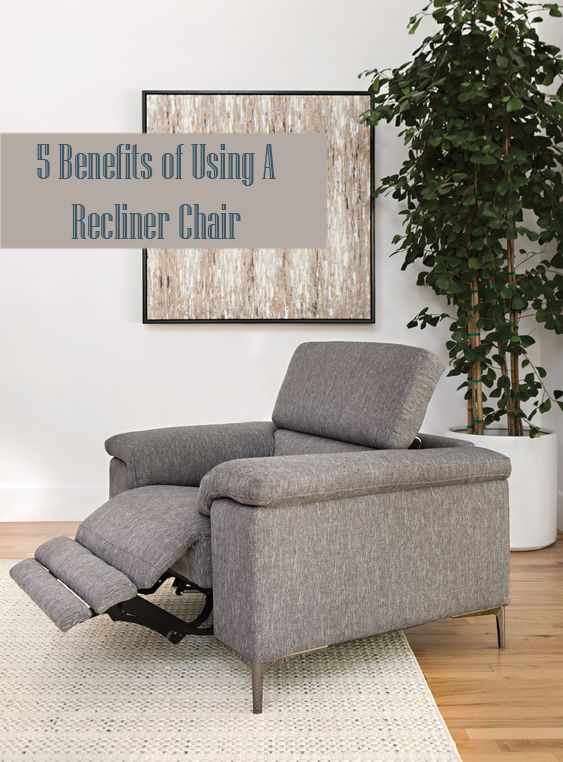 Stress and Relaxation
Nowadays, it is really easy to get stressed. With all the hurdles we face each and every day, most people return home tired and frustrated. But what are most of the cures? Instead of stressing yourself out, you could get comfortable on a recliner chair and forget your worries. Although recliners were seen as an elderly-friendly piece of furniture not too long ago, it is now a medium for people of all ages to unwind through. Also, have you ever thought about the dreadful body ache you endure when you are working? This is usually because of extensive levels of stress which obviously isn't very healthy. Because of this, having a chair to come back to is amazing for your emotional health as well.
Customize Accordingly
Have you ever thought about the chairs in your house? Sure, they might be stylish (or not) but are they really comfortable? Mediocre chairs are often flattening to the back and most people tend to find them uncomfortable. However, when it comes to recliners, it's another scenario altogether. You won't really have to limit your comfort or style with this chair. This is because recliners are often available in customizable options along with various health-related changes. This is to provide you with an effortlessly stylish piece of leisure furniture with the best benefits in the entire market. If you end up looking for more information on these chairs, head on to http://thebestreclinersreviews.com/
Offers Support
If you some elderly folks in your home, you've probably thought of their comfort needs often. Many people tend to spend money on finding options for their old parents in order to provide them with as much comfort as possible. However, these people are turning to the wrong things. Recliner chairs are proven to be very useful to older adults as it gives them the support they might not receive from regular furniture. Senior citizens at the age of 70-80 often suffer from the problem of being unable to get off a chair or any other item. Recliner chairs solve this immediately. It makes it easier for them to get off and on the chair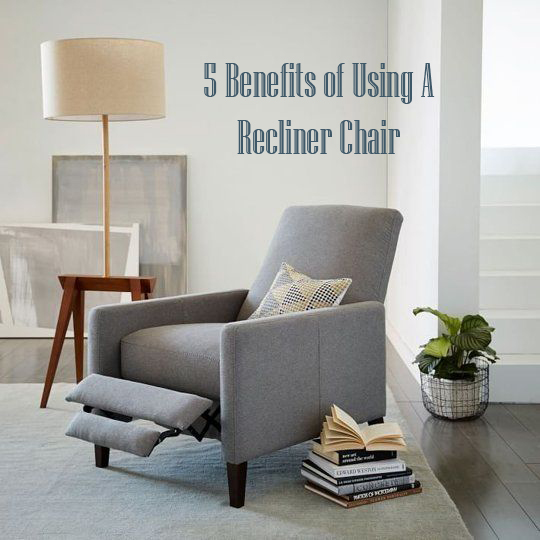 Provides Relief
Like we said earlier, recliner chairs provide one with effective stress relief. This is because stress can cause problems like pains in the back and in joints. This is often the case with people who attend to day jobs and return home with complaints of pain. Recliner chairs are known for their pain relief features. Because of the constant strain of your muscles, pain can easily be a problem. Make it a habit to unwind on a recliner. You will find different options in the market for the amount of comfort you require.
Blood Circulation
Do you find yourself sitting or standing in one position and posture for a long time? Well, you must have also experienced the lack of blood circulation in certain areas of your body as well. Recliner chairs relieves you of this and improves the circulation. When you're seated at a recliner chair, your back, feet, and neck are at rest. This means that there is no issue regarding circulation and the blood reaching your brain. Also, pregnant women can benefit from these chairs as well. This is because most women face back pains during pregnancy and recliners are a great way to prevent and relieve them.