Do you have a patio? Similar to your indoor design, this outdoor space is also very important. It's a place to relax, read books, and hold small dinner parties. Depending on its position and the design of your house, it can improve your home's curb appeal. If you're looking to sell your home, this is one area that can significantly improve the value of your property and ensure that you get a good deal.
The outdoor space, however, is rarely used during the winter, given the chilly nature of the season. Understandably, it can easily go for a few months without any attention from the owner.
As such, you can expect it to look rusty and quite unpleasing as the winter season comes to an end, which makes it the best time to renovate your backyard. This article aims to discuss some of the most effective ways to refresh your patio in preparation for the summer. 

&nbsp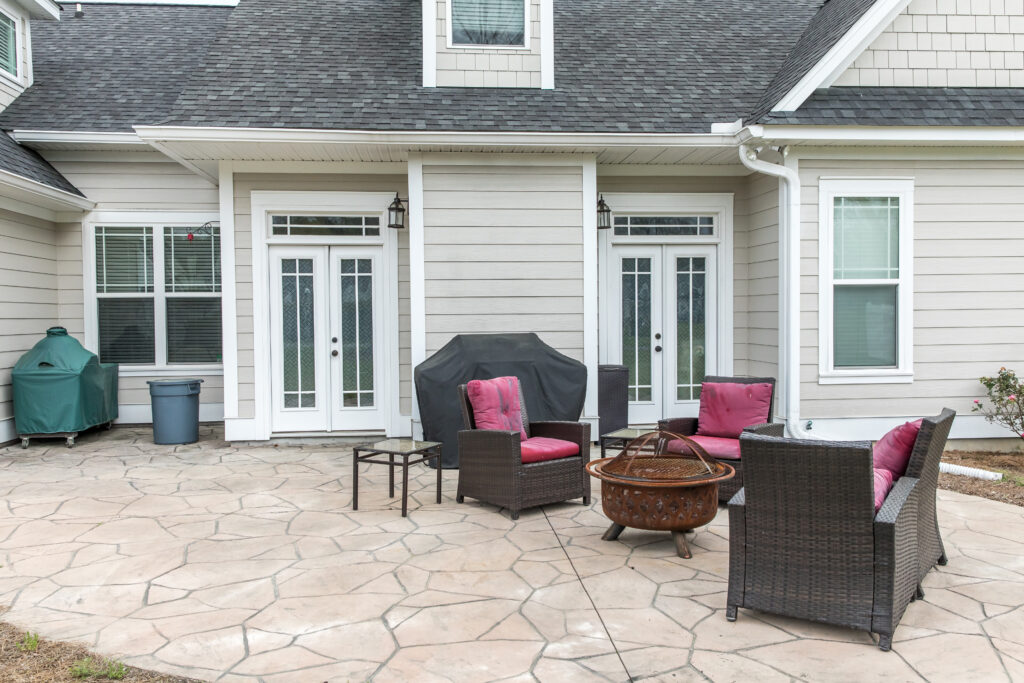 Clean it thoroughly
As with any space, the best way to ensure that your patio retains its quality is to constantly clean it. However, during the winter or when it's not used quite regularly, many people tend to forget about it for a long time. Of course, the conditions that come with the winter season make it quite difficult to carry out any maintenance tasks in your outdoor space.
As such, this area will feature a collection of various debris, which can make it look old and unappealing. You can reverse this by getting rid of all the dirt deposited in your patio and giving it a thorough cleaning. Remove fallen trees and leaves from this space, then use a brush and soapy water to scrub wherever possible. In other words, clean it the way you normally do with your bedroom or living room.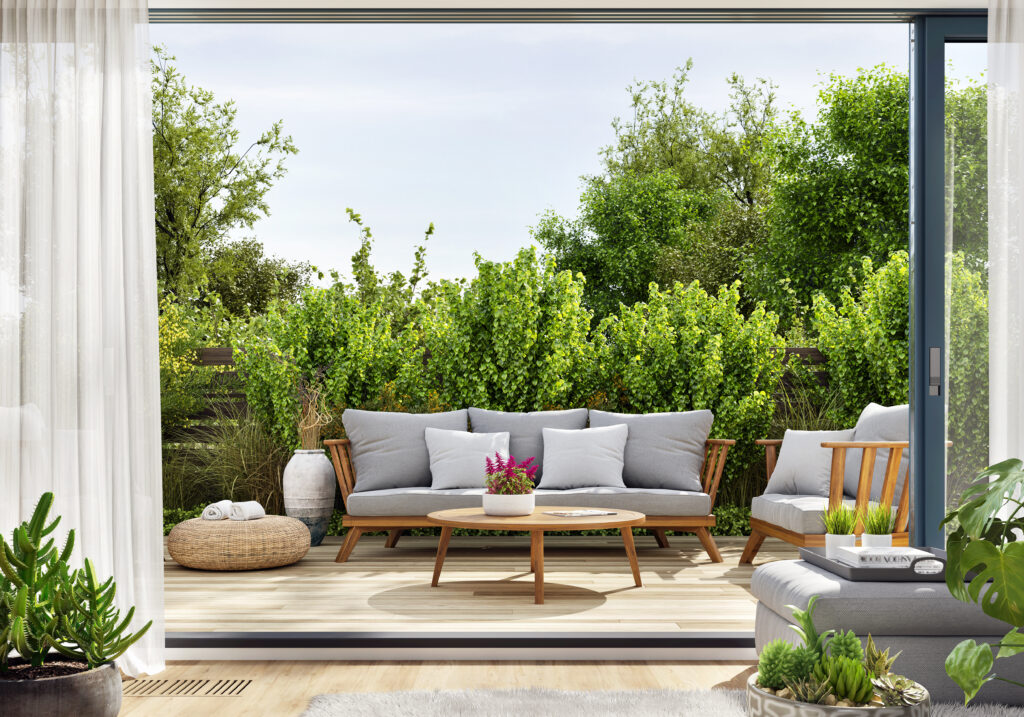 Add new furniture
Do you still have your old set of furniture? It's time to dispose of it off and buy a new one. Introducing new things is another very good idea for anyone looking to improve the appearance and comfort of their patio. Of course, what you add depends on how you're planning to use this space. (1)
For instance, if you're creating a dining area, then you might want to purchase a teak coffee table and perhaps some wicker chairs. Apart from making it a functional outdoor space, it also gives your patio a classy yet reserved appearance. 
Are you planning to invite friends and family for a fun and relaxing afternoon or evening? Purchasing a set of couches will ensure that everyone enjoys a comfy environment. You can also add a small table for drinks at the center of the area.
Regardless of your needs and desires, there is a furniture set for every patio. Make your arrangements and shop for items that don't only meet these demands but also gives your whole outdoor space an appealing appearance.
Construct a shade
If you planned your compound well, your patio should have some shade-providing trees around. However, that's not always the case with all yards. For those homes which lack such a set of trees, you can still create your own shade and make your outdoor space as relaxing as possible.
The best option in such a case is to purchase one or two umbrellas and add them on top of your table and other furniture. This will ensure that you prevent direct sunlight and make the area cool even during a hot summer afternoon.
Of course, these umbrellas are temporary and can wear out within a short period. To avoid shopping for these items every summer, you would rather construct a permanent structure. Go through some of the best pergola plans and select one that fits your needs. The best thing about these structures is that they can be constructed without the help of a professional.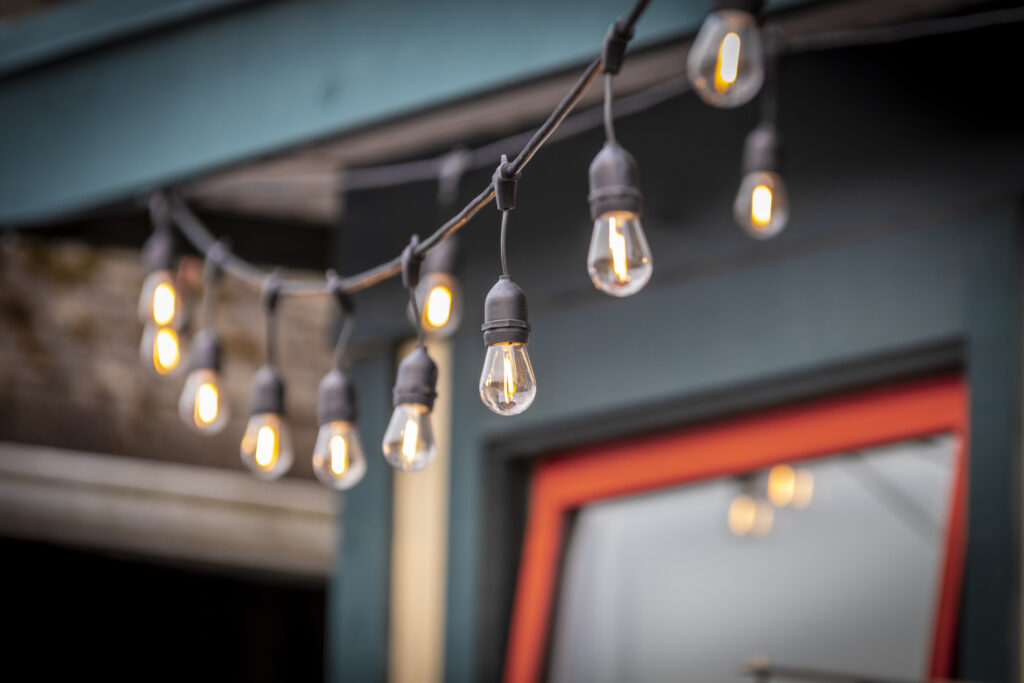 String lights
One thing is for sure; you'll be using this space both day and night. Therefore, adding some lighting is very important to ensure that you dine and party with friends late into the night. However, don't install your lighting system just for the sake of it. Make sure that you do so following a pattern and a plan to improve the appearance of your home even when the night falls.
The best lighting style you can try is the string lights. The main advantage of using these lights is the fact they make an immediate impact as soon as you light them up in the evening. They're also quite inexpensive, costing you just a few bucks.
As with many people, the electricity bill can be quite frustrating, especially when you have many appliances connected and switched on. String lights, however, are not entirely reliant on electricity. You can power them up using a battery, either rechargeable or no rechargeable. Either way, you'll be saving on the bills while still enjoying your time with family.
But make sure you also have another main source of light installed within your patio. For one thing, string lights might not provide enough light for whatever you want to do. Also, being battery-powered means they can be quite unreliable sometimes, and you don't want such disappointments in the middle of a party.
Conclusion
Outdoor is the new indoor, which is why many people are starting to give more attention to their exterior spaces than before. During the cold season, however, the conditions make it difficult to maintain these areas. As such, you'll definitely find a rusty patio as the summer approaches.
If yours is in this state, you can start by cleaning it to get rid of any debris. Purchasing a new set of furniture and installing a shade will also help ensure that every user enjoys their time there. On top of that, make sure you have a good lighting system installed. This should include functional lights and those designed mainly to boost the appearance of the area, like string lights. Whichever plans you decide to choose, make sure you consider your budget as well so that you don't end up in a financial crisis while renovating your outdoor space. (2)
References
"The Ultimate Guide To Patio Furniture", Source: https://www.thespruce.com/ultimate-patio-furniture-guide-brands-styles-2736593
"How To Design A Patio", Source: https://www.wikihow.com/Design-a-Patio

&nbsp