A kitchen is the soul of every home. It's the room in your house where the whole family gets together quite often and the ideal place to socialize. Its design requires more thought than picking just materials, appliances and colors. The look of the cooking space in your household is an hommage of a person's taste and all extras come down to your preferences and the style of your home as a whole. 
Photo by: Dmitry Zvolskiy from Pexels 
When it comes to remodeling your home there are numerous options, but if a budget can only stretch to renovating one room – that room should be the kitchen. Renovating one can be a very rewarding process and when done well it can add considerable value enhancement to your property, too. According to Remodeling Magazine's 2019 Cost vs. Value Report, you will likely recoup 60% to 80% of what you invested in your new kitchen when you decide to sell.  

&nbsp
Even though a basic checklist cannot cover every aspect of renovating a kitchen, here are 10 things to consider while planning the process. 
#1 MAKE UP YOUR MIND ON WHAT YOU WANT TO ACHIEVE 
The whole process of kitchen renovation is more than just aesthetics. Focus on what you want to achieve with the process, whether it's a better utilization of space, adding extra functionalities or integrating your kitchen with other areas of your home. This will help you rationalize the renovation project and assure everyone in the household involved is on the same page from the very beginning. 
It's of the highest importance to determine exactly what you want to achieve before you even start planning your kitchen remodeling prospect. 
#2 SET A REASONABLE BUDGET 
It's very important to set a reasonable budget for the process of remodeling, having in mind the actual value of your property. There is no purpose in investing £15,000 in a superior kitchen if your property is worth £150,000 – you just won't get your money back. On the other hand, if your property is worth £500,000 and you remodel on a low budget you could end up devaluing your home which is not good either. 
Do your task and try to have an estimated cost before you go and start buying stuff and dealing with contractors and builders. As soon as you know exactly how much you can invest, and what the return will be, you are ready to begin designing the kitchen of your fantasy. 
#3 DECIDE HOW YOU ARE GOING TO EXECUTE THE PLAN 
The most cost-effective approach to kitchen remodeling is doing it yourself, but it doesn't come without a risk. Be realistic when you think of how much you can do yourself and what will require a skilled professional such as a kitchen designer or a contractor. If you go for a total do-over, you might need to carry the plumbing, electrical and gas fittings too. It's for the best not to attempt to do these things on your own and hire a reliable professional instead. 
Whether you need help with replacing the kitchen floor, installing brand new cupboard doors or a simple replacement of kitchen sink, you can easily find the best quotes on all tradesmen across the country on sites like PriceYourJob.co.uk.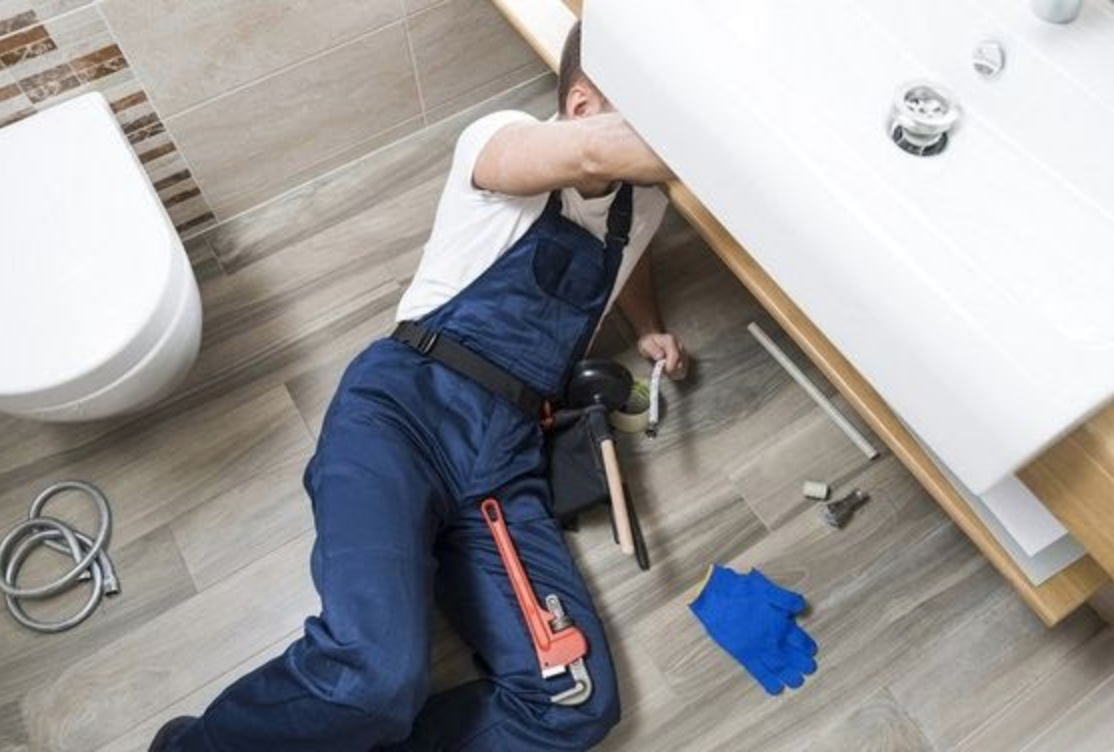 Photo credits : www.flickr.com
#4 DETERMINE THE COLORS SCHEME

If you remodel the kitchen simply because you need a change of scenery, rather than to sell it, you have the room to be creative with everything, even the colors. Follow your heart and just choose a kitchen style. Whether it's the Italian-style rustic kitchen or minimalistic modern look cooking space you long for, the style you want will dictate the color scheme. 
On the contrary, if you're planning to put your home on the market soon after renovating, neutral colors are always the best choice. Light-colored kitchen cabinets are always in high demand because they appeal to a range of tastes and appear clean and bright. 
#5 FIND THE BEST MATERIAL FOR YOUR WORK SURFACES 
To achieve a more sophisticated look, go for wooden, granite od marble work surfaces. Wooden surfaces always add charm and character to the kitchen without breaking the bank. All three are strong, hard-wearing and very tough materials that last a very long time.   
#6 DESIGN YOUR KITCHEN AROUND YOUR APPLIANCES 
Carefully research your choice of kitchen appliances such as oven, fridge, dishwasher, and microwave. After all, you use the kitchen because of the appliances in it. Nevertheless, the dimensions of the appliances will play a huge part in the overall look of your kitchen. Make sure that all appliances fit perfectly in the space provided and try to avoid any unsightly gaps. 
#7 FLOORING 
The flooring takes a lot of weight and abuse on an everyday basis and because of that make sure you set the right flooring while designing your kitchen. While making this decision, consider durability, appearance, and easy cleaning.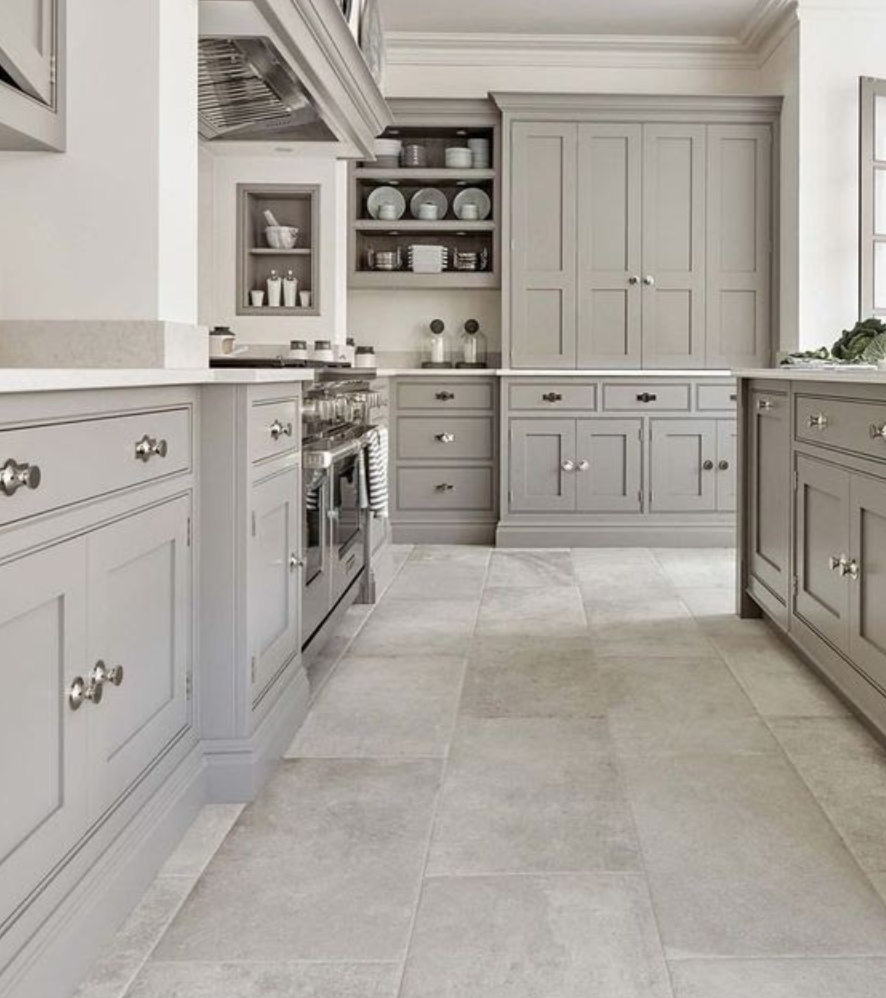 Photo from: Pinterest
#8 GOOD LIGHTING IS KEY 
There is no fun in a dark kitchen. You'll at least need ambient lighting for doing general tasks in the cooking room and task lighting so you can see better when mincing the food ingredients. The wrong installment of the lighting system is everything you want to avoid when remodeling the kitchen. 
#9 PAY ATTENTION TO DETAILS 
While designing the kitchen of your dreams pay attention that kitchen elements do not interfere with each other. Make sure that when the remodeling ends and the kitchen is ready to use, every piece of it is functional and operational without any difficulties. For example, it's no good if the sink is set too far back on the counter and the stool overhangs a lot. 
#10 SET UP A TEMPORARY KITCHEN 
Of course, it takes time for the kitchen space to be renovated properly. Living without a kitchen for a while is a strain, especially if you have kids in the house. Make sure to set up a temporary kitchen by moving the most used appliances to another room. Cook more often on the outdoor grill and even load up on paper plates and plastic utensils.