The word 'Laminate'- who today is not familiar with it? From a small retail shop to a high end residence, this is something that everyone has had their hands upon. Decorative Royale Touche laminates have been a thing of the past, they are a thing of today, and they are definitely a thing of the future. Whatever be the core material the surface material ultimately determines the aesthetics, functionality, and the mood. Thanks to the high laminate demand, decorative and designer laminates have flooded the market with their ecstatic designs, textures, colors, and feel. 
The most important thing prior to making your choice for interior laminates is being thorough about their whereabouts. While there are many finishes available in the market ranging from membrane to polymer, it gets really difficult when the comparison is between the high pressure laminates and acrylic laminates. We are here to help!
Explore wide range of acrylic laminates>>>Royale Touche Laminates 
What are High Pressure Laminates and Acrylic Laminates?
High-pressure laminates are composite artificial materials made by pressing together thin layers of flat paper and plastic resins. The upper layer is printed with a decorative color, pattern, or print. Acrylic laminates are thin sheets made out of polymer fiber that can be used as a surface material and give a finish very similar to that of lacquer. They are non-toxic and give a high-gloss finish with a perfectly smooth appearance. Both of them are supposed to be pasted over plywood or MDF sheets.
With immense options and ranges flooding over the market, here are 10 reasons to choose high-pressure laminates over acrylic laminates today!
1. Cost-effectiveness of the high-pressure laminates
High-pressure laminates are highly cost-effective. They are almost 25-40% more cost-effective as compared to acrylic laminates. The reason for the cost-effectiveness is their long-term demand in the market clubbed with their cost-effective raw materials and manufacturing process.
Checkout effective high pressure laminates>> Royale Touche Laminates 
2. Available in a Wide Range of Colors, Textures and Patterns
It is so obvious and definite that the high-pressure laminates decorative and designer laminates are available in varied finishes such as textured, matte, metal, gloss, and ultra-gloss. Even more, their versatility in terms of colors and patterns is at par. High-pressure laminates also give great competition when it comes to the availability of wood-like finishes.
Discover wide Range of Colored, textured and patterned laminates>> Royale Touche Laminates 
3. More Apt for a Curved and Variant Interior Designs
High pressure laminates are thinner and highly flexible in nature and therefore they are widely chosen over acrylic sheets. They are so versatile that they can easily bend without breaking. Their bending range is about 90 degrees over the edges. This property eliminates the need for edge bands. In comparison, the acrylic laminates offer lesser flexibility.
Checkout Curved and Variant laminates for Interior >> Royale Touche Laminates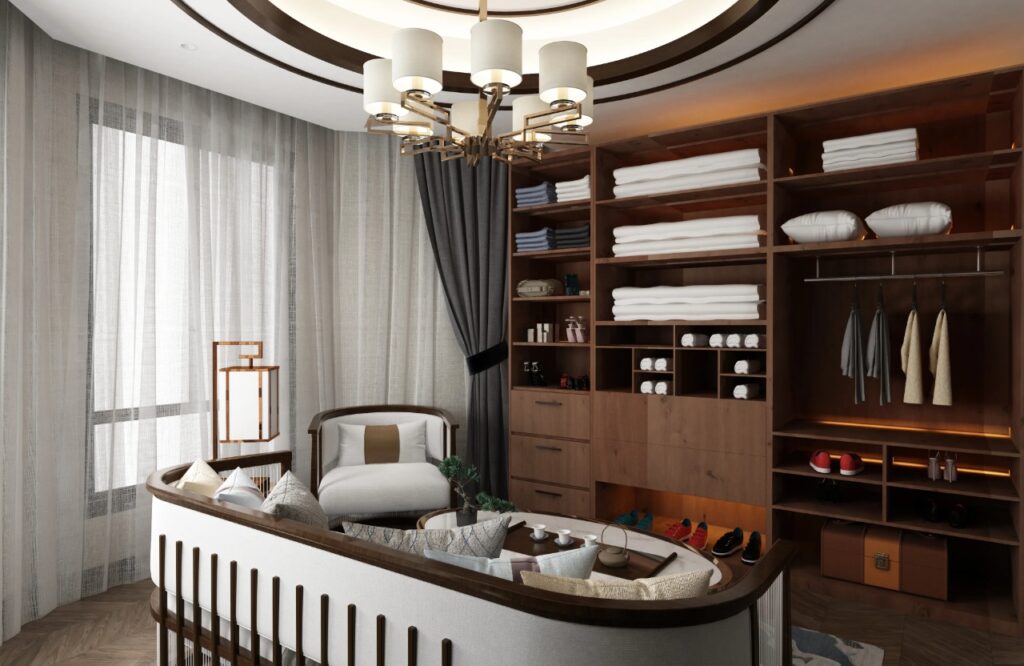 4. More Maintenance Friendly
High-pressure laminates are easier to maintain. They are easier to clean and wiping away the dirt is not a tedious task here. Basic cleaning can be done with a wet cloth. Whereas, soap and water are required to attain cleanliness when it comes to acrylic ones. And this has to be done carefully to avoid 'streaking'. Moreover, fingerprints, stains, and splashes are easily visible on acrylic laminates. Non-glossy laminates do not show fingerprints or dirt that easily.
Checkout maintenance friendly laminates>>Royale Touche Laminates 
5. They can be a Replacement for Veneers
Hardwood and softwood veneers are high in demand and indeed costly. Now, the veneer wood patterns and to an extent, a similar feel is available in high-pressure laminates. They are handy wooden themes and all the more, provide a maintenance-friendly option as compared to veneers. This availability of texturing and design remains unavailable when it comes to the acrylic laminate sheets.
Explore more veneers>>Royale Touche Laminates 
6. They are a Better Choice When it Comes to Compactly Designed Spaces
There are two major reasons behind compactly designed spaces- either they are supposed to be economical or they are supposed to be maintenance-friendly. High-pressure Royale Touche laminates are an apt fit for these two roles and more. Decorative laminates are so versatile that they can provide the space with the desired appearance. Even replacements and retrofitting become easier with high-pressure laminates.
7. Replacements and Repairs are Easier
Replacing or repairing shutters can be a lot easier as there are high chances that high-pressure Royale Touche laminates design will still be available in the market during the time of retrofitting. It is difficult to obtain acrylic laminate with the same hue after many years.
Discover laminates which are easily repairable & replaceable >> Royale Touche Laminates 
8. They are Termite, Corrosion, Heat and Water-resistant
High-pressure Royale Touche laminates have the unmatchable advantages as that of the plywood available today namely termite, corrosion, heat, and water resistance. In short, they can be a perfect companion to their base material (the plywood or MDF sheet) as well. All these properties definitely ensure a long-lasting product amidst a luxurious lifestyle.
9. More Durable in Areas like Kitchen
The kitchen is susceptible to wear and tear especially the lower shelves and drawers. High-pressure Royale Touche laminates are a better option here as well. Plus, they also go with modular kitchen designs and otherwise. Their moisture and heat-resistant properties make them an ideal choice for such high maintenance areas.
Explore Durable laminates for kitchen>> Royale Touche Laminates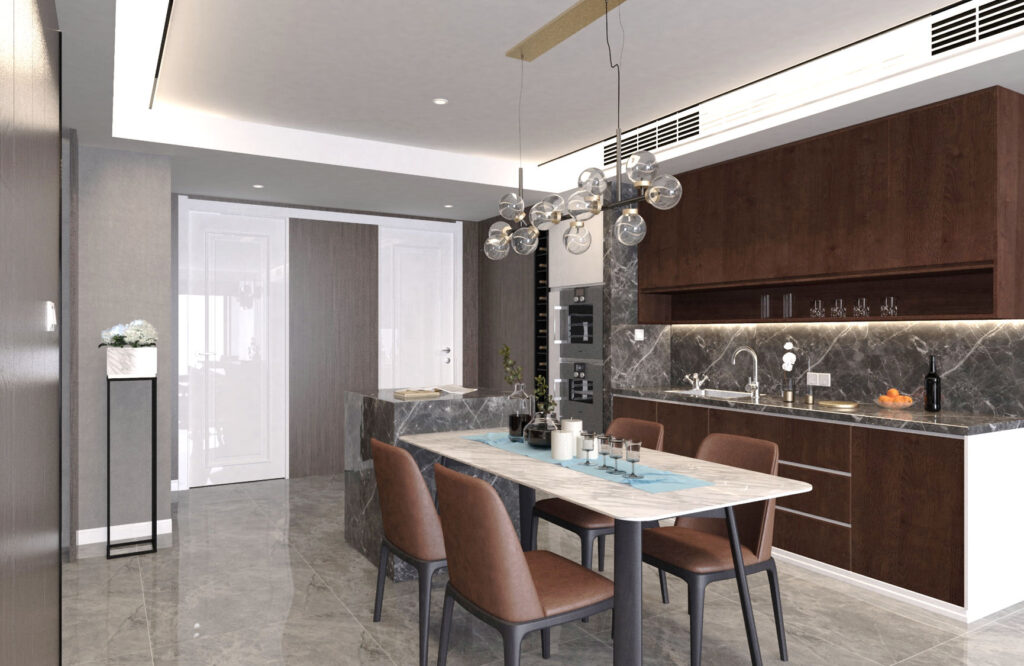 10. Lesser Visibility of Scratches, Dust and Wearantage
Acrylic laminates can be scratched easily by sharp and hard objects. Moreover, that scratch will show forever. Even the high-pressure laminates are vulnerable to scratching to an extent. But there are high chances that the scratch won't show pertaining to their not-so-high gloss finish. Dust would show easily on an acrylic laminate under highly luminous lighting or under sunlight. High-pressure laminates are more advantageous in such cases.
In a nutshell, high pressure Royale Touche laminates are the ultimate power product for designers and their users. They serve as a perfect companion for everyone starting from the retailers to the executors to the space owners. They have proved themselves over the years and are still going strong. There are companies who have lasted in the market as much as the material. They have gained popularity for valid reasons over the years with their high product quality, services, and immense product range. We, at The Architect's Diary, take great pride in bringing forward one such company that no longer needs an introduction. Yes, we are talking about Royale Touche Laminates 
Olympic Décor LLP offers India's most premium and luxury laminate, Royale Touche was built with the idea that a laminate is not just an invisible background. With this ideology, they have aimed to reinvent the way people look at laminates. Royale Touche products are manufactured at top-notch facilities with modern equipment imported from Spain and Italy. They use imported papers with highly stable and resistant pigments to guarantee the longevity of their products. The most commendable things about them are their 48-hour delivery promise, 800+ Designs, and textures, and their launch capacity of 1 New Design every 4 Days.
And, their services are just a click away>>>Royale Touche Laminates