Why It Is Important For Elders This can sometimes be difficult to achieve in a typical community and may require a community of like-minded residents. Elders need care and space to be able to share their opinions with their peers. Here is some useful information about the ideal retirement community for elders.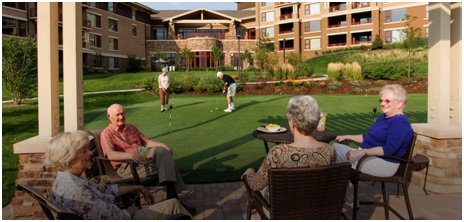 Tranquil Locations For A Peaceful Life
As age catches up with us, the desire will always be for a location that is a lot more peaceful than the hustle and bustle of cities. This is precisely why some of the more reputed retirement communities like Pinnacle living Virginia retirement communities are located in tranquil locations that give great piece of mind. Such locations give seniors the right atmosphere to enjoy life. It is necessary to understand that tranquility does not mean isolation. The residential community needs to have the right kind of occupants who will share similar ideas and have similar requirements.
Individuals Of Same Age Group Bond Better
It is a universal fact that individuals of the same age group bond better. The atypical community is most likely to have individuals of different ages, whereas a retirement community will have residents of more or less the same age group. This gives them more comfort and confidence in interacting, without having to be worried about possible comments from other generations that may be very fast. It is important to note that individuals of all ages love to interact with other age groups. However, coexisting in the same location is the reason for some issues of compatibility.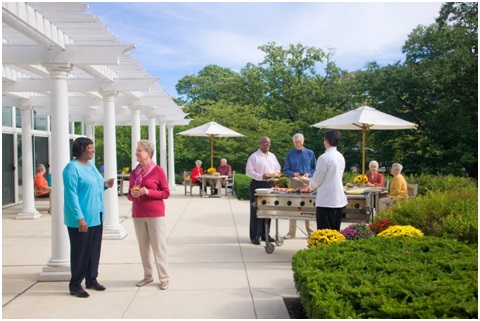 Spending Time In Idyllic Locations Exchanging Views
Elders often do not get to voice their opinions or exchange views with people of other ages. This is largely due to the generation gap.  A retirement community, on the other hand, will offer elders the chance to interact freely and exchange reviews with others will be in a better position to understand and share their opinions. The ability to speak freely without holding back and expressing oneself the company of others who are more likely to understand the points put forth is something that everyone owes to the elders in their family.  A retirement community will offer elder an idyllic location to spend quality time.
Some of the more reputed retirement communities are built on sprawling campuses that offer all amenities and rich spiritual experience.  Elders find greater solace in getting closer to god, and a retirement community that offers elders the opportunity to enjoy a rich spiritual experience will certainly make a huge difference to the quality of their lives. Retirement communities are designed in a manner to make it easy for elders to perform routine activities without assistance.