The project depicts the new traditional path and modern culture acquiring the adaption of both phases as a whole. We have sustained our meets without compromising the client's requirements. The design has the capacity to endure in a relatively ongoing global phase. The overall theme is an adaption of daily life and nature-nurtured life. The color combination, the décor including the artifacts, murals and antiques were added as an emphasis on modern contemporary design theme.
Weekend Home using Joyful Palette & Contemporary Design Aesthetics | Bobby Suthar Designs Pvt Ltd.
Visit: Bobby Suthar Designs Pvt Ltd.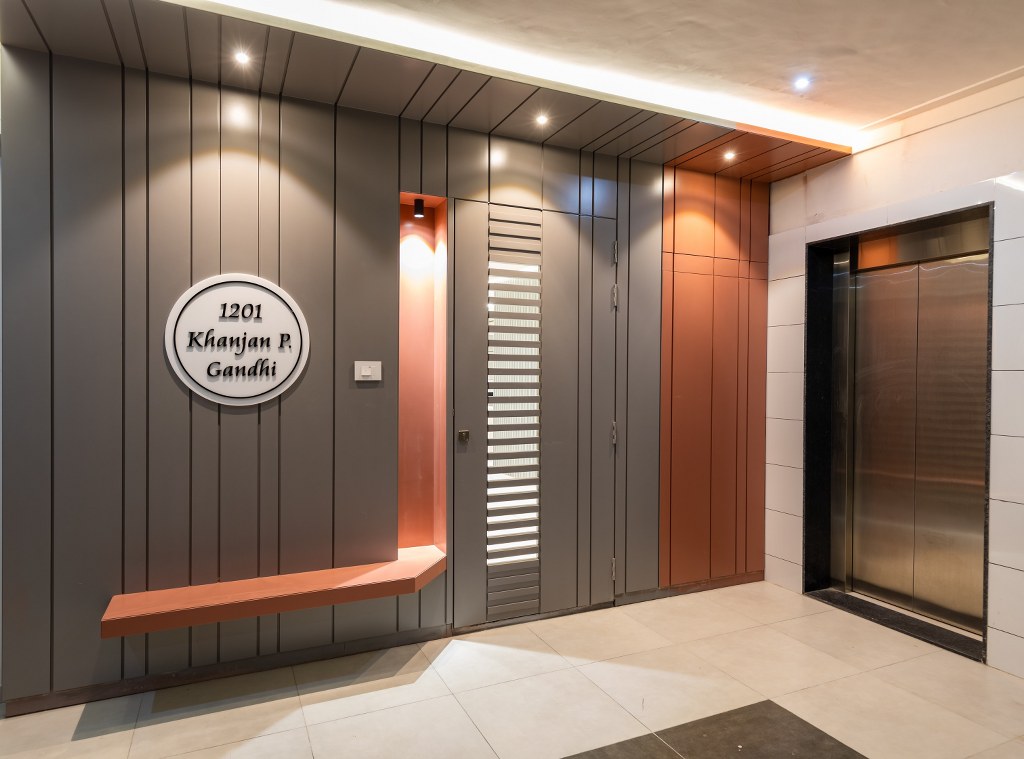 The entrance was designed keeping in mind the pastel theme intersecting the vibrant colored furniture along with open kitchen concept added with a breakfast table.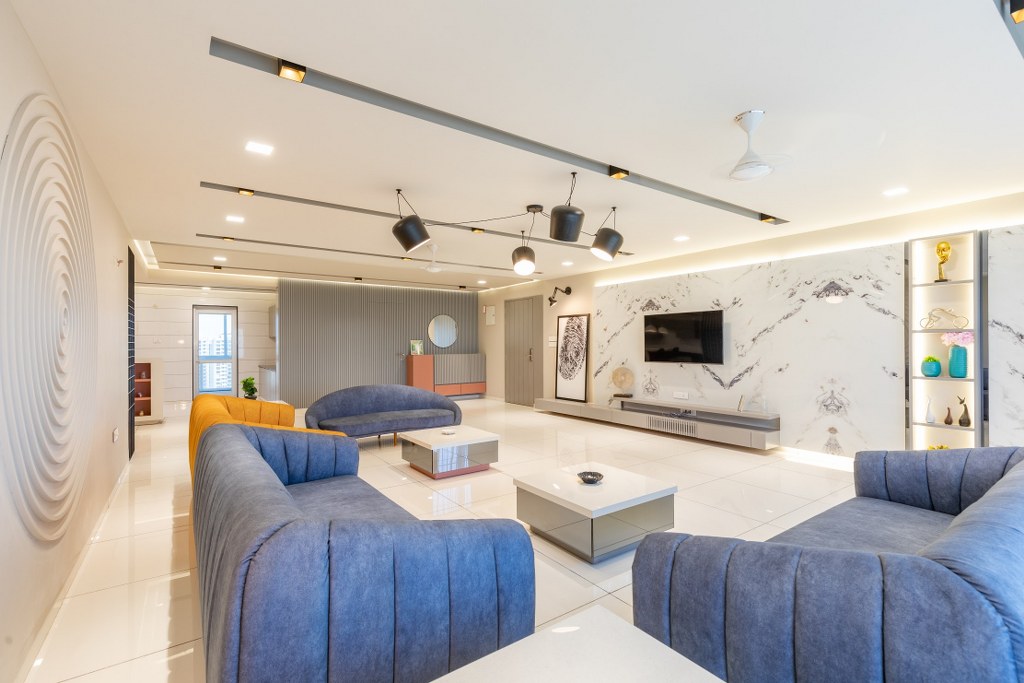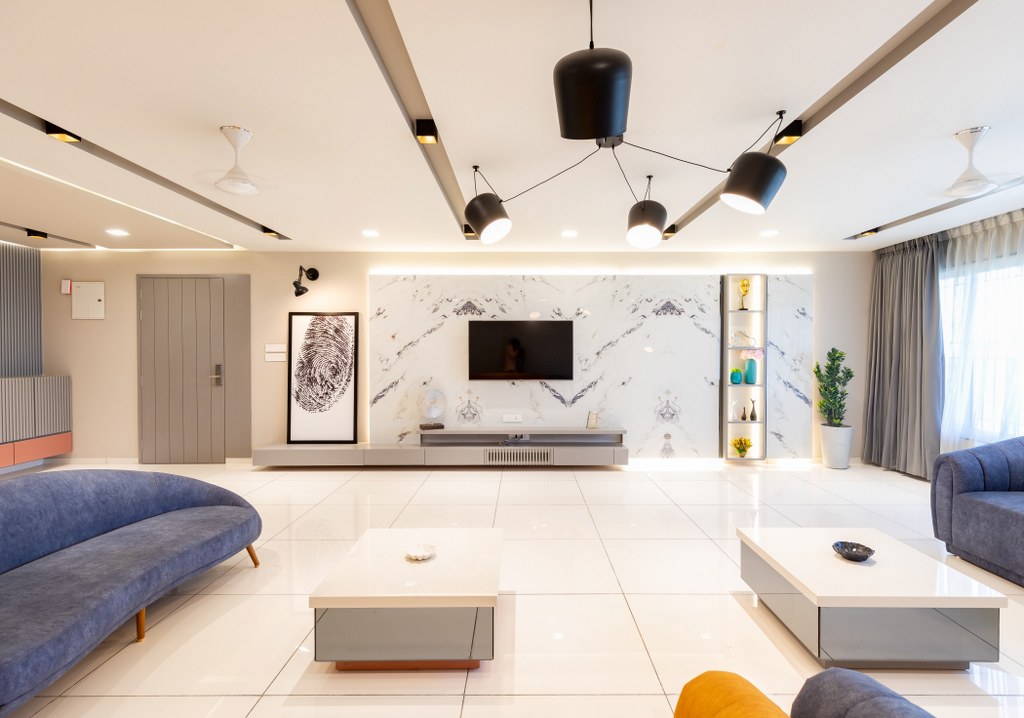 Decorative lights were added to create the soothing and peaceful ambiance which was required for client & make each and every corner of house lustrous at the same time. The entrance has the welcoming living room with vibrant colour sofa seating, open kitchen concept with breakfast counter and dining adjoining. At entrance guest bedroom is designed and rest  3 bedrooms are located ahead of kitchen and dining.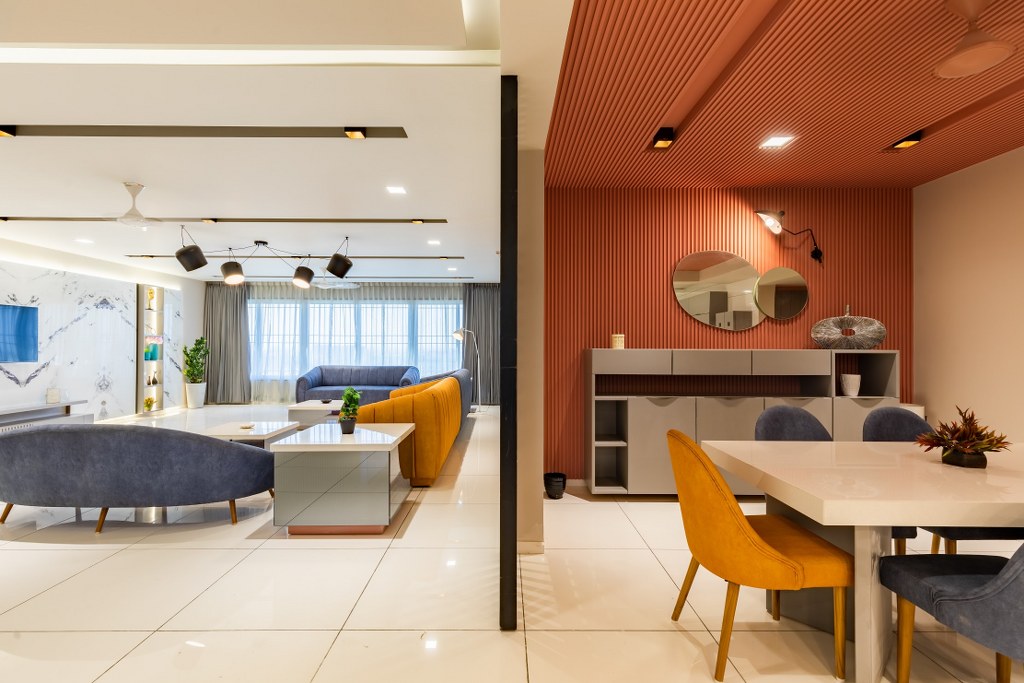 Consoles are designed in passage ways to have an interesting look.
We have used maximum of white to have a contemporary look. And in every area we have introduced a different color according to clients likes to have a modern look. Using some different color combinations this space has achieved that beauty which we as team have tried to deliver to our client. Being the designer of this residence, and executer, we have accepted different challenges to set this up as per client's needs. In order to make this space 'spectacular', it was quite enjoying period while making the right layouts, their elevations, material palette, & supervising it as well.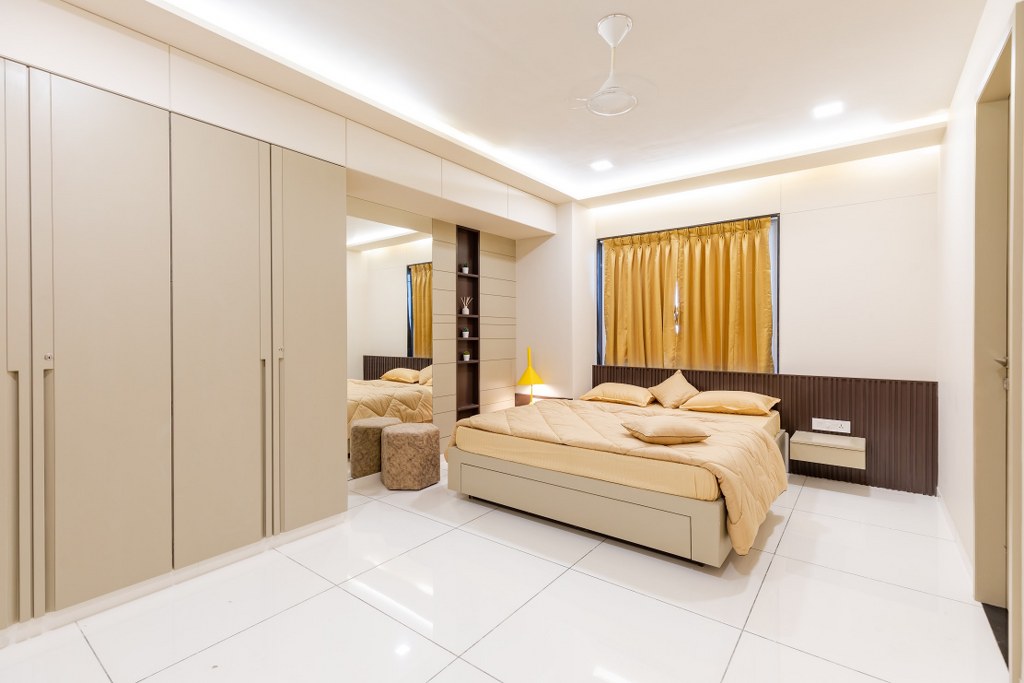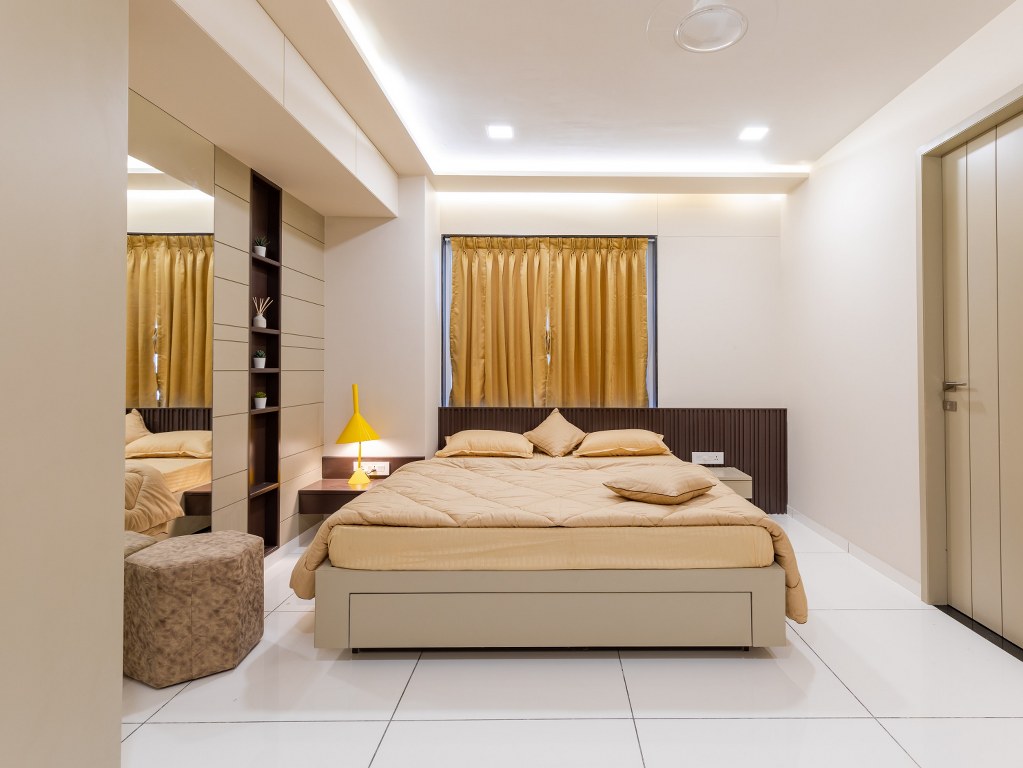 As a weekend house, the basic concept was to keep it minimal, calm enduring the peaceful aura around the house. Entrusting the complete design component in a freeway. The client wanted a complete pastel palette to go with the calmness of the surroundings and to create an ambiance of luxury with simplicity.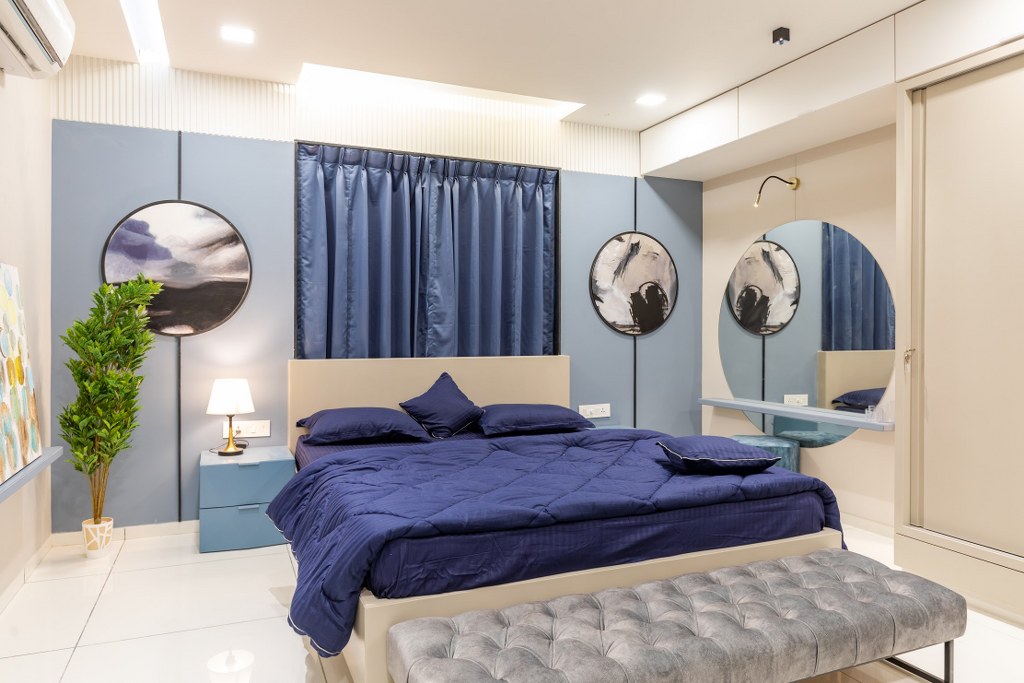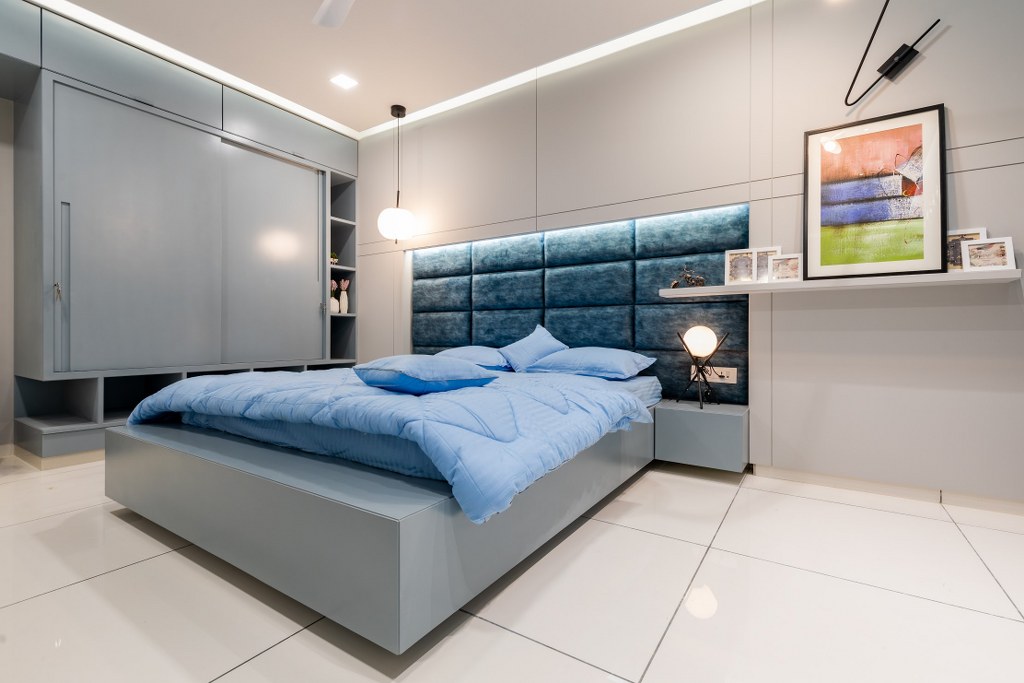 The client wanted it to be an adaption of worry-free life theme consisting of factors of a working family. The design should be in way to complete the needs and thinking of the family members making them feels at home with a tranquil of emotions.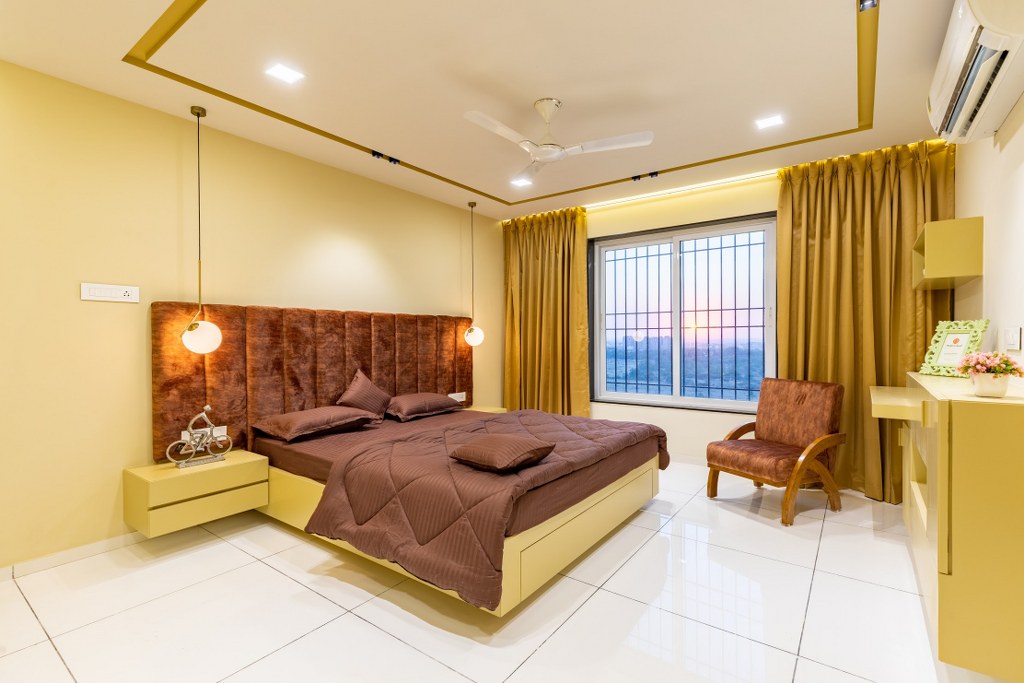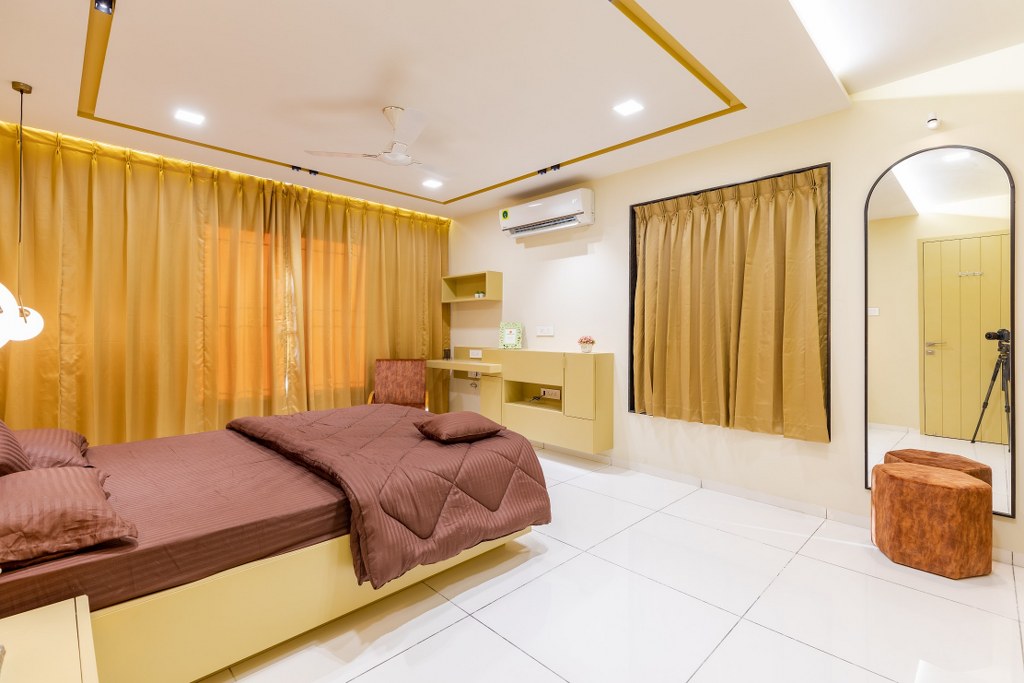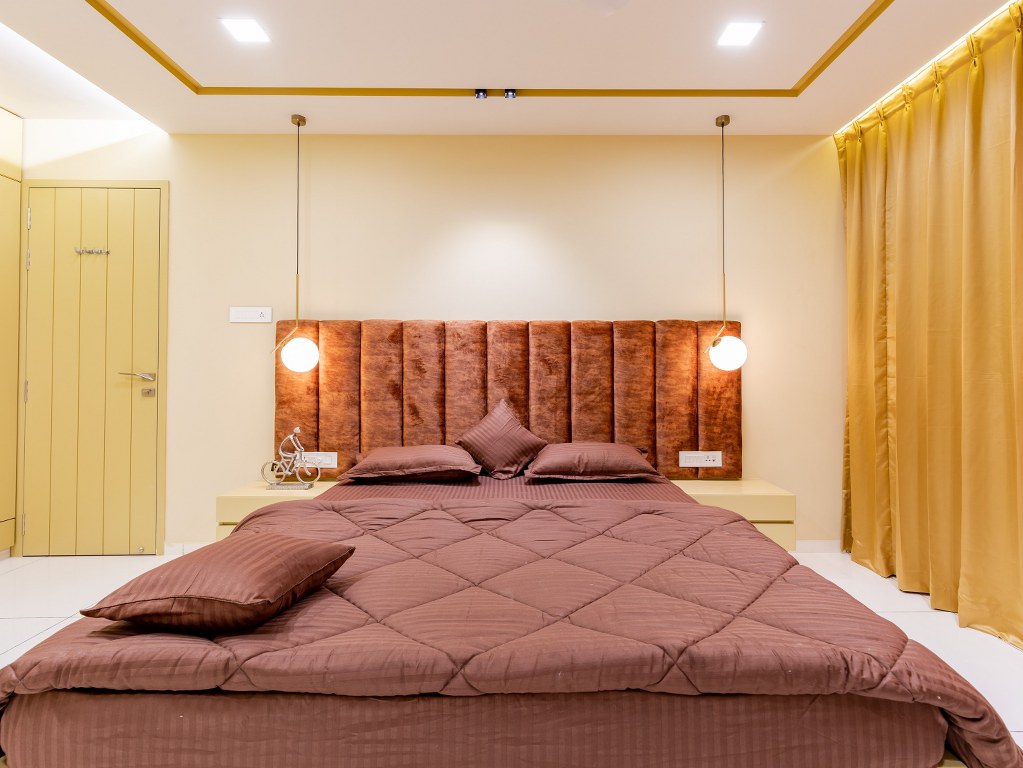 Fact File
Designed by: Bobby Suthar Designs Pvt Ltd.
Project Type: Residence Interior Design
Project Name: Gandhi House
Location: Rajkot, Gujarat
Year Built: 2020
Duration of project:  6 Months
Built-Up: 3000 Sq.ft
Project Cost Appx: 60 Lac
Principal Designer: Bobby Suthar
Photograph Courtesy: Bhargav Thobani
Products & Material: Flooring: Kajaria Ceramics | Bathroom Fittings: Jaquar | Lighting & Wiring: Tisva & Finolex wire | Paints: Asian Paints | Plywood: Green Ply | Metal: MS | Hardware: Hafele & Hettich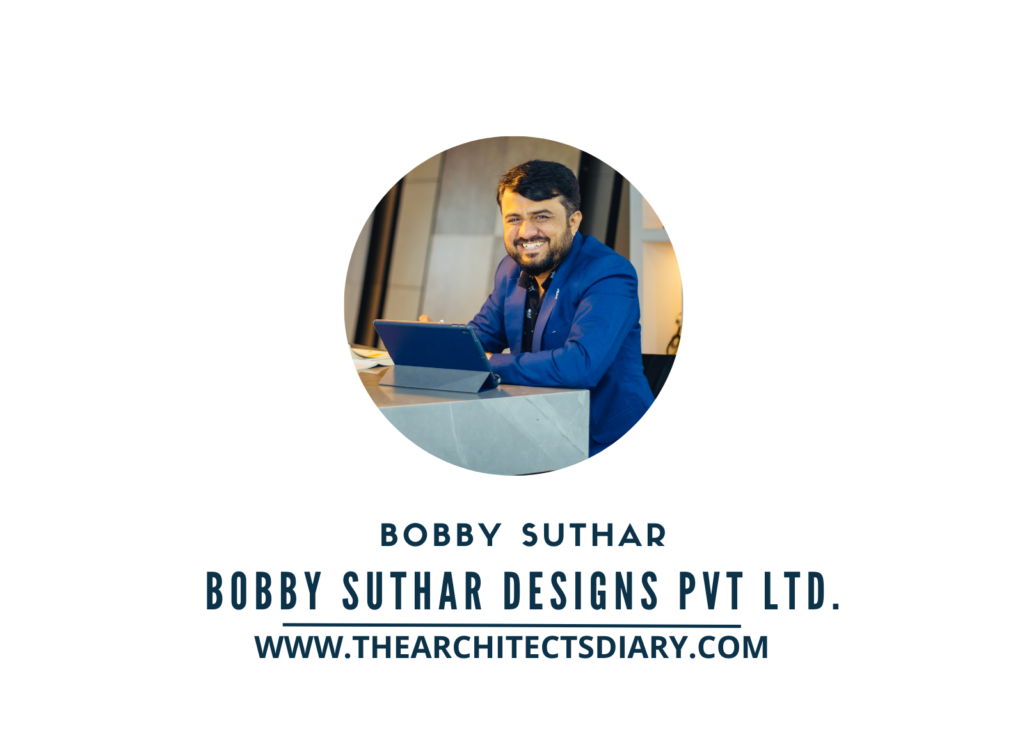 Firm's Website Link: Bobby Suthar Designs Pvt Ltd.
Firm's Instagram Link: Bobby Suthar Designs Pvt Ltd.
Firm's Facebook Link: Bobby Suthar Designs Pvt Ltd.
For Similar Project>>>A Comforting Familiarity with Composed Serenity for this Residence in Mumbai