Design is the way of life, especially if it's your and your spouse's passion and profession. We moved into the new home and decided to evolve its design as it needed to reflect both our personas. We had a simple brief in mind – the home should be sustainable, earthy, and reflect our travel. The style we thought was a combination of Indian contemporary with a twist by the use of novel materials and textures.
Weaving Traditional Indian Context with Contemporary Art | Pinwheel Ventures
Visit: Pinwheel Ventures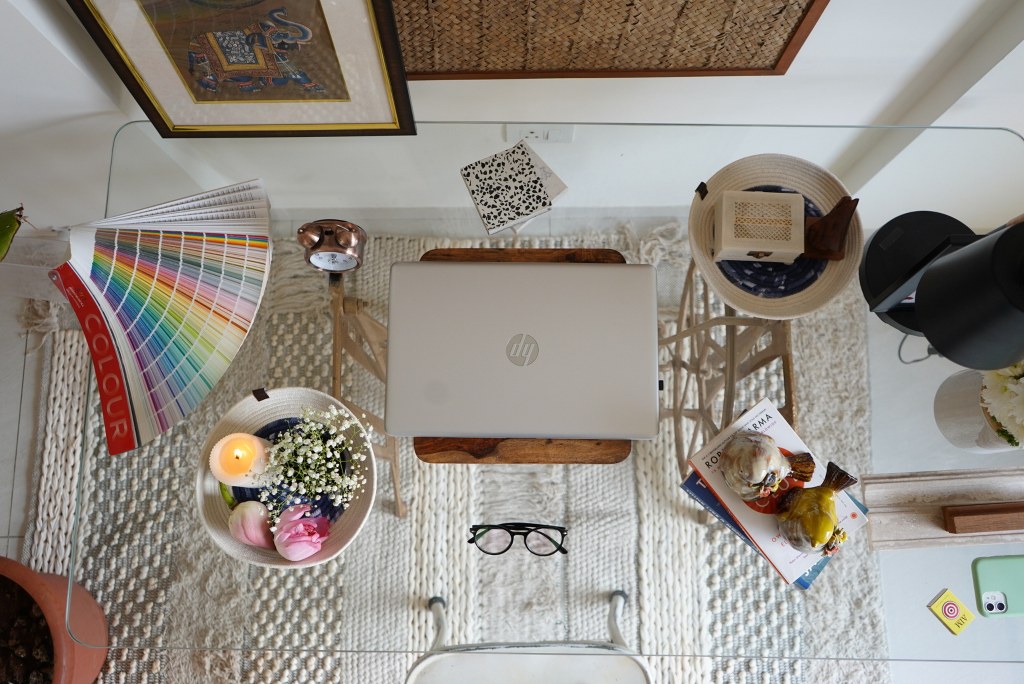 Tearing down some of the walls and opening out the spaces was not an option so to uplift the quality of the spaces we had to play with colors and textures and most importantly the light. The entrance of the home was lit by a huge hand-beaten copper lamp. The wall displays the ethnic version of us and a small niche that houses collectibles from our travels.
The use of macrame and fiber art by internationally renowned artist, Rutuja, creates a perfect melange of contemporary art woven into the Indian context. The original oleographs from Raja Ravi Varma's collection to the vintage brass lamps from the 40 effortlessly complement the vibe.
It sets up a humble ambiance of reflecting on how we are attached to our Indian roots. The living room's expanse gathers the formal seating, and a compact pooja console and extends into the dining space. The grey wall bestows an earthy frame to the teakwood dining table embedded with a macro textured Diana marble. It is focused upon an art custom made by Lenin.
The studio is the place where all the creativity is mulched from our minds and molded to design. This place requires a relaxing yet inspiring character. The work desk is made from a vintage sewing machine base finished in a gold varnish. The wall is paneled with chatai work from Gujrat over which a majestic macrame dossal places itself.
The Master's bedroom gives a spring palette. The poster bed is a vintage piece crafted out of Burma teak and ages more than 90 years. The bed linen is procured from Rajasthan which adds a hue of mauve to the room. Bright big windows filter in the sunlight of the east and make the room look spacious.
The courtyard terrace is the heart of this home as it breathes light and air into the ambiance. It is a place for gatherings, festivities, and everyday cups of coffee. A variety of plants characterize the seasonal changes in this space. This is our space. We are Parul and Pranav. Principal designers and founders of Pinwheel Ventures.
Fact File
Designed by: Pinwheel Ventures
Project Type: Residence Interior Design
Project Name: A Place called Home
Location: Pune, Maharashtra
Year Built: 2021
Duration of project: 30 Days
Project Size: 1500 Sq.ft.
Project Cost Appx: 40 Lac
Principal Architects: Pranav Saoji & Parul Nilakhe
Consultants for the Project
Fiber Artist: Rutuja B.                  
Photograph Courtesy: Pinwheel Ventures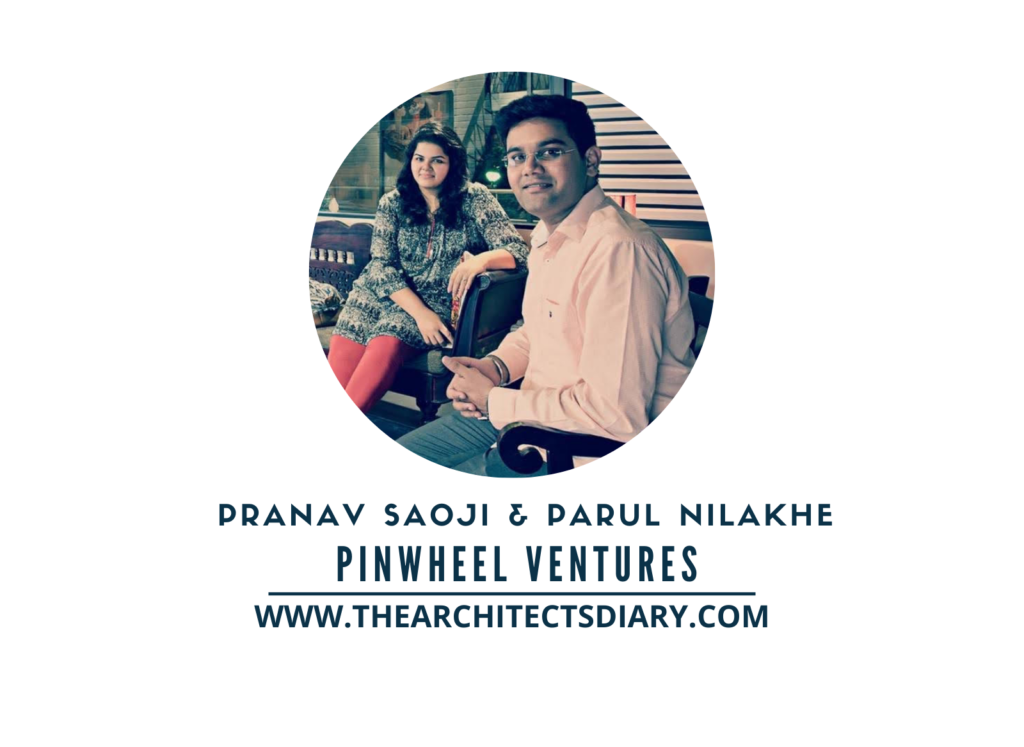 Firm's Instagram Link: Pinwheel Ventures
Firm's Facebook Link: Pinwheel Ventures