&nbsp
vibrant And Lively Office Interior | Studio 1101
"A workspace demands Life" – The idea of an office has come a long way from rigid cubicles and bare walls. In today's time, an office demands vibrance where users feel lively and keep up their energy levels high.
Visit: Studio 1101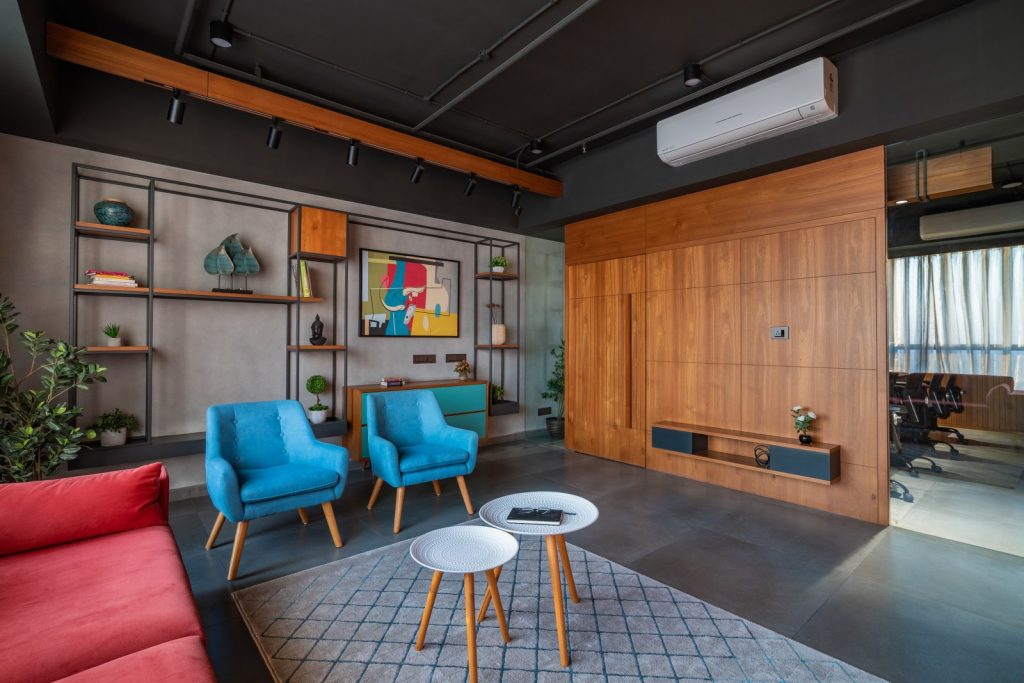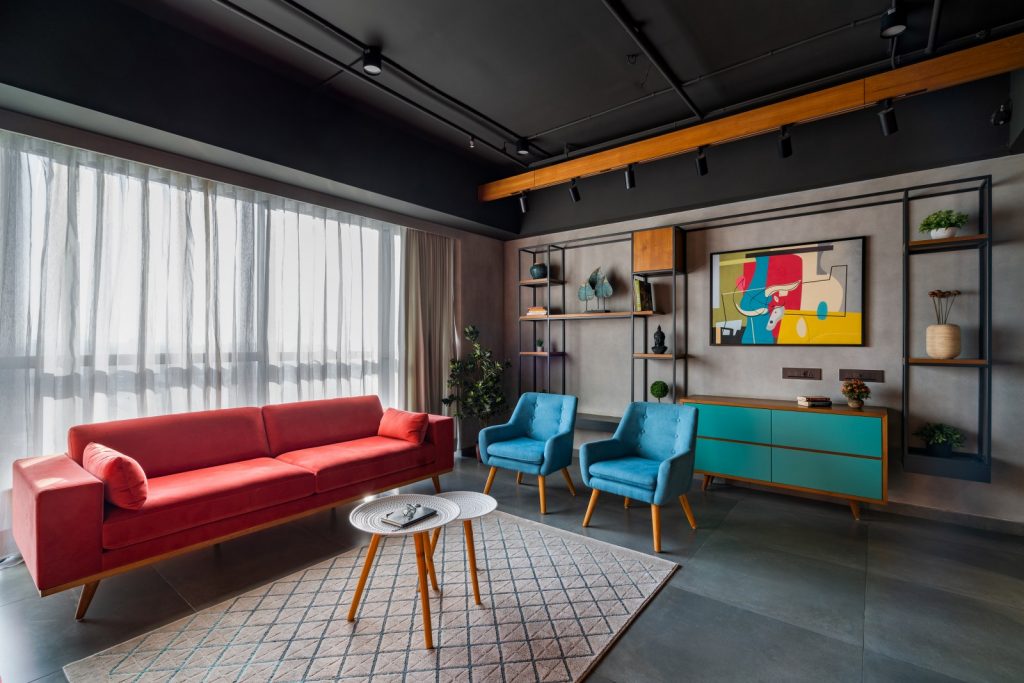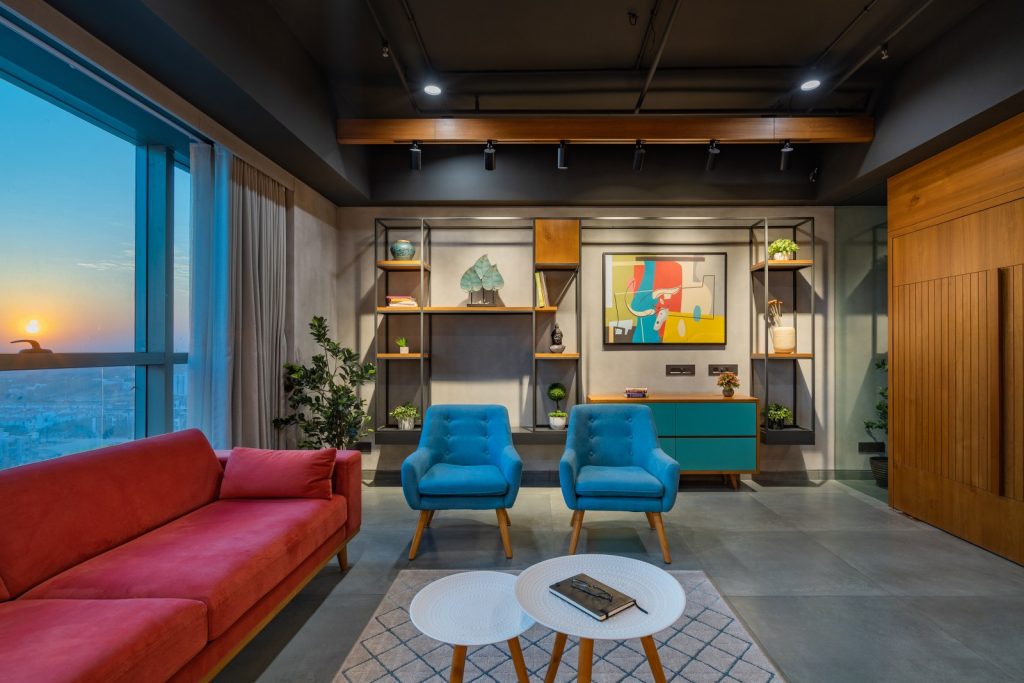 In this project, all the furniture & interior elements are custom made to fit the space perfectly. The interiors have a bold contemporary look & feel with cues from the industrial design style to create a unique playful blend. The office primarily has two parts. Staff area & Main Cabin with meeting space.
The office entry receives a user into the trading space, which is separated from the main cabin by a part teak wood & glass partition in a way that the spaces are visually connected and natural light is allowed into the workspace. It houses a custom made 15' long work table which has a matt black glass worktop with the base out of corrugated metal sheet in the teal shade.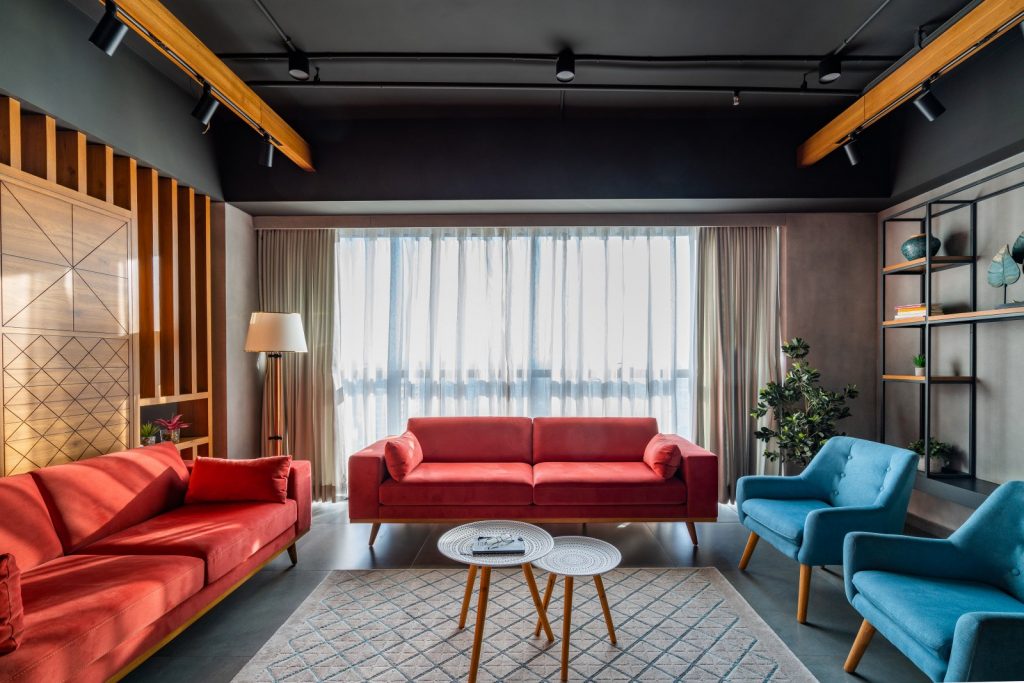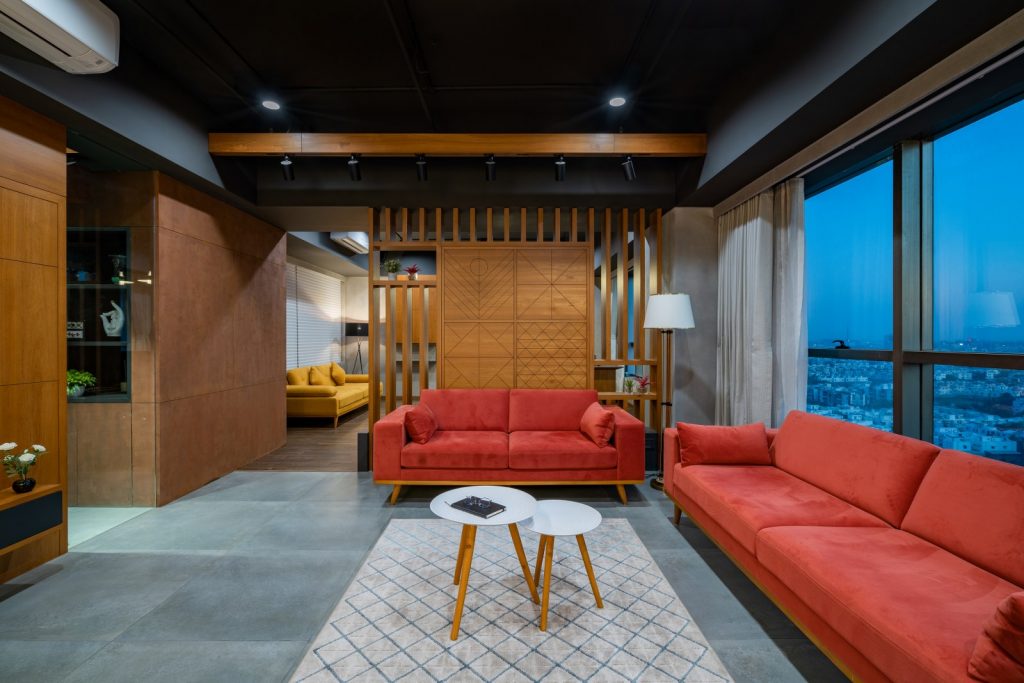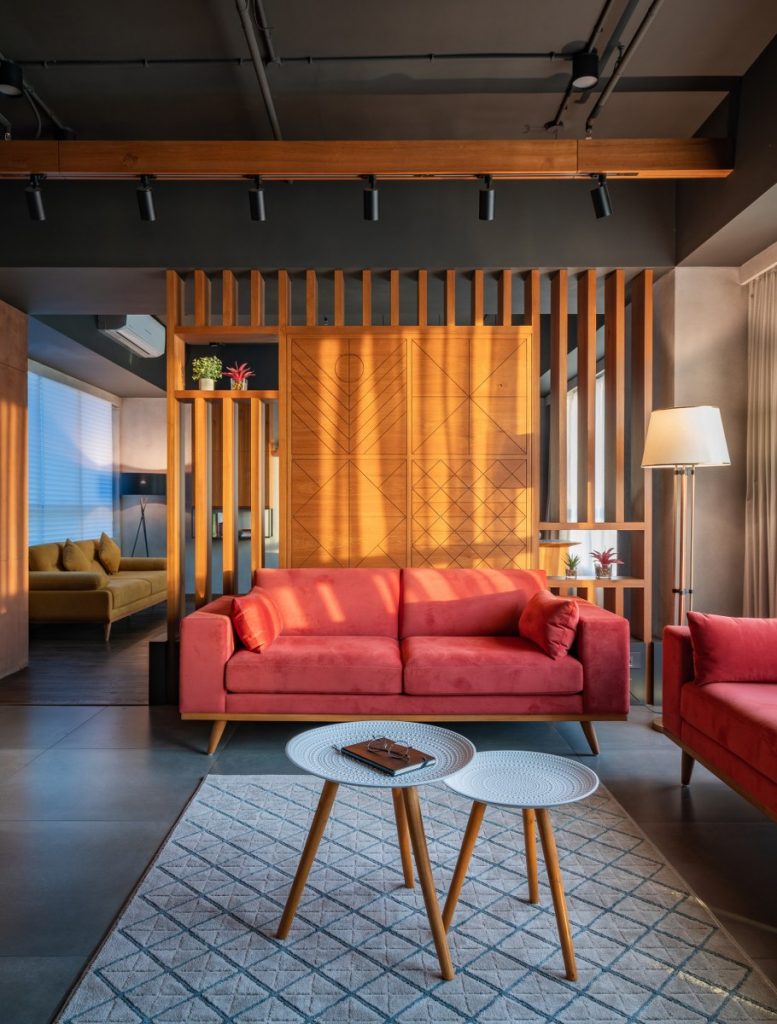 The corrugated metal sheet is used symbolically as the flutes depicting the ups and downs in trading and the heavy base feel depicts the firm's strong reliable experience in trading.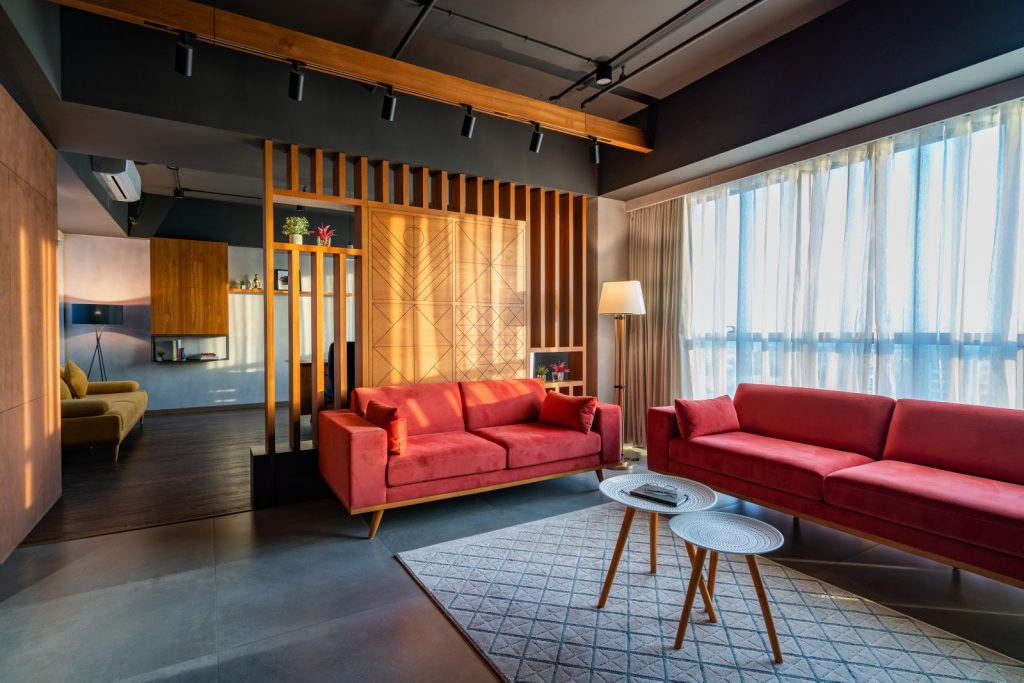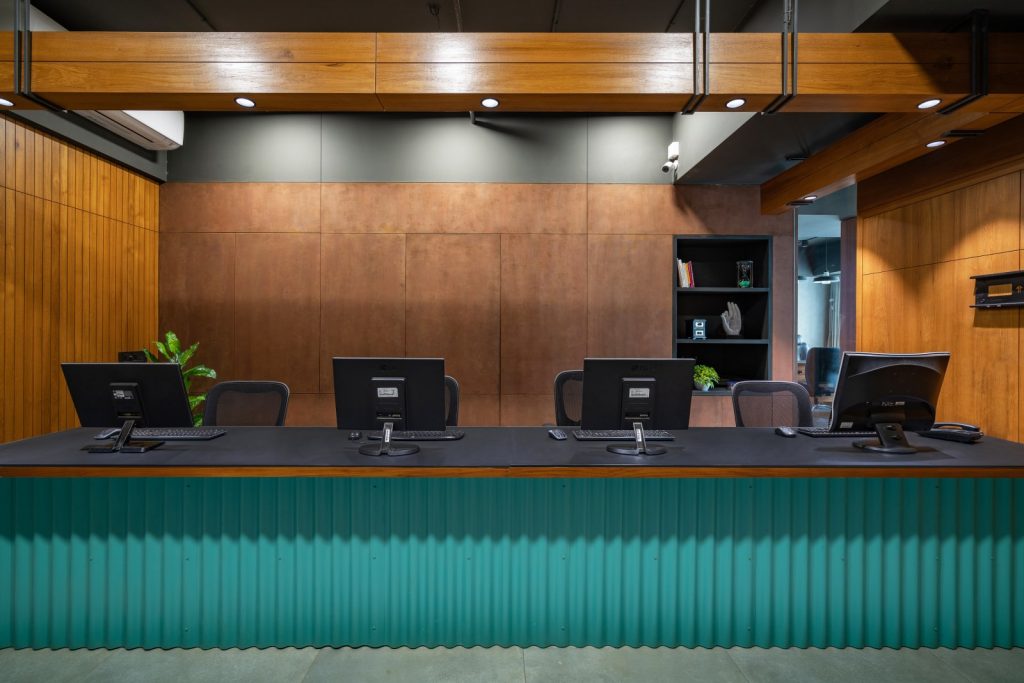 Teak wood veneer, Rust texture paneling with a play of grooves hides the doors to the services making it seamless neutral background to highlighting the employee work-desk. A custom made wooden hanging light is added to accentuate the volume as well as the long length of the table.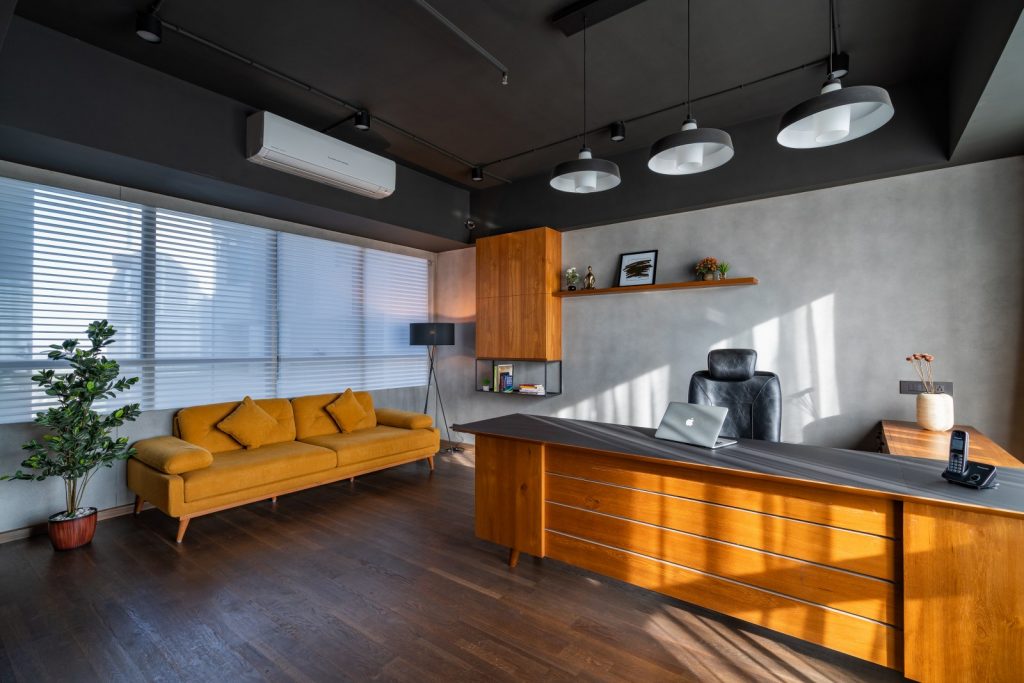 With the idea of space within a space, a quirky teak wood multipurpose waiting area against the grey mild textured wall with teal fabric seat compliments well with the staff work area n doubles up as eating space. The Lavish main cabin has a minimal look and feels with importance given to the teak woodwork desk with matt black glass top.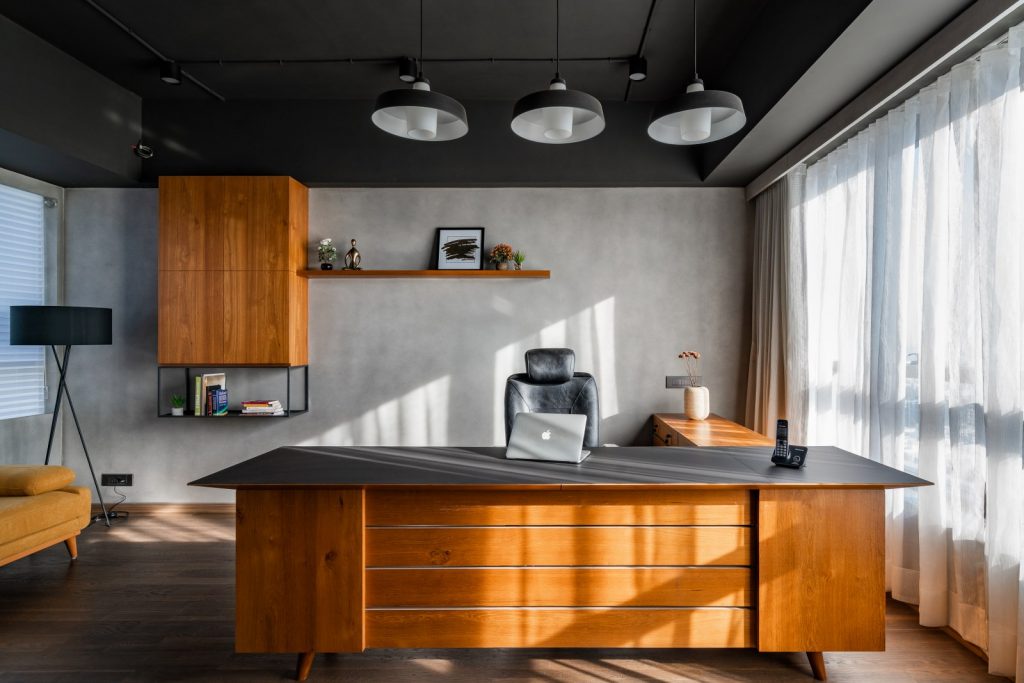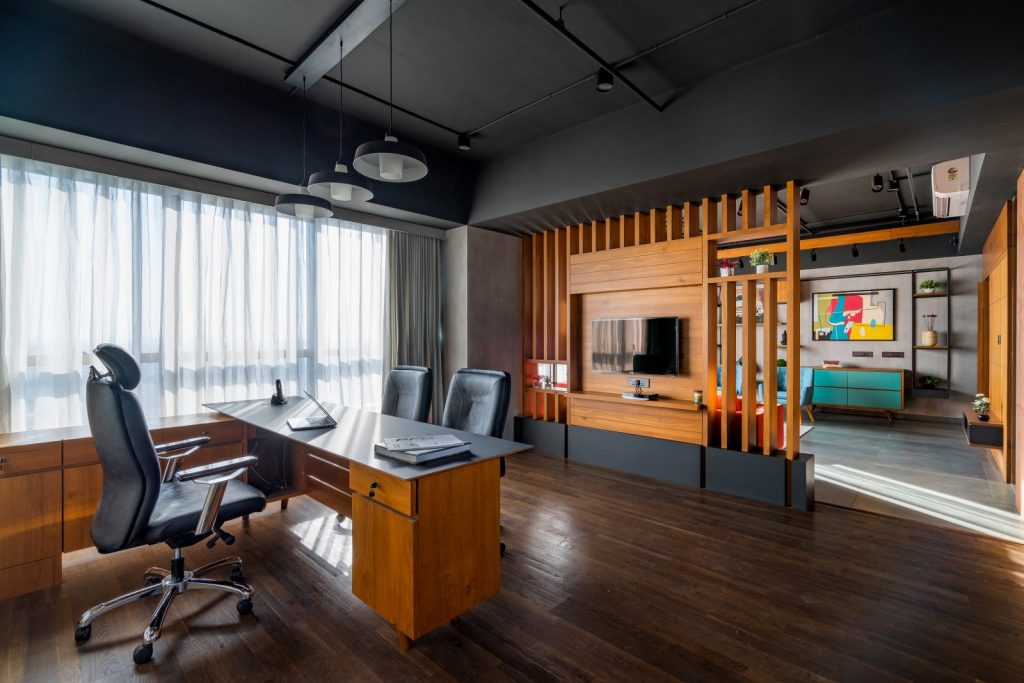 It has an attached informal meeting space, which is separated by a teak wood partition with a play of grooves creating patterns inspired by Razas' art. The informal meeting space feels full of life by a bold use of colours, a mix of teal and coral red in seating elements, and indoor plants. A metal element housing artwork is designed to add to the informality of the space.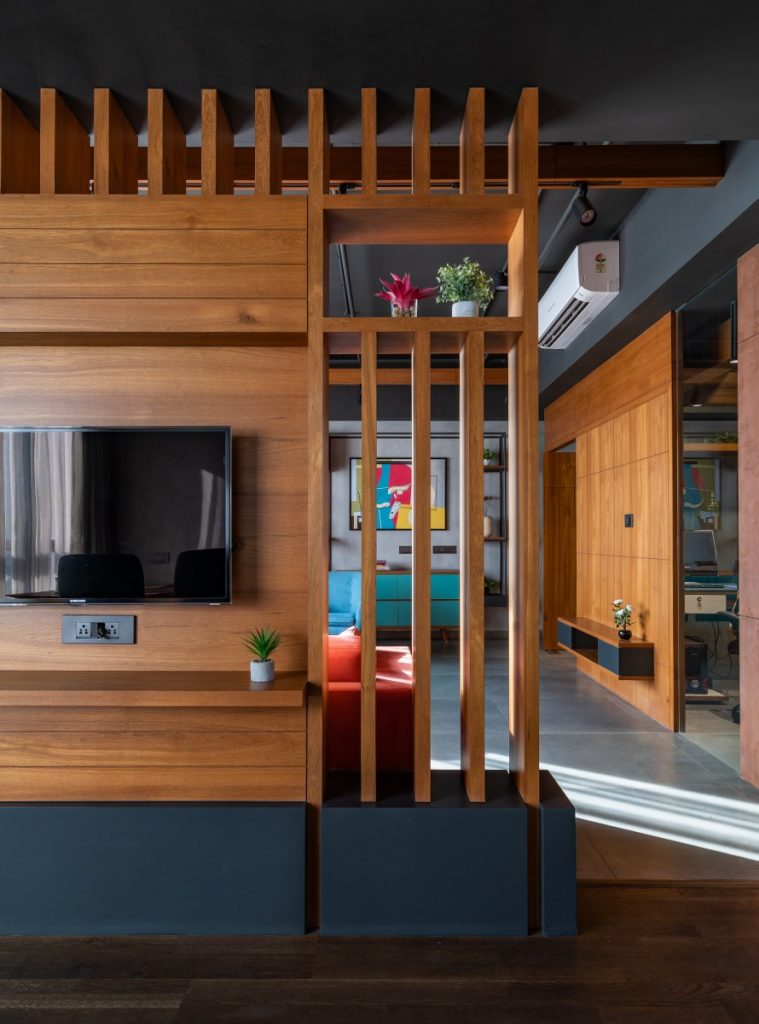 The entire canvas of the site has neutral shades of grey and rust, teak wood finish furniture with an intentional play of grid and grooves to minimize material wastage.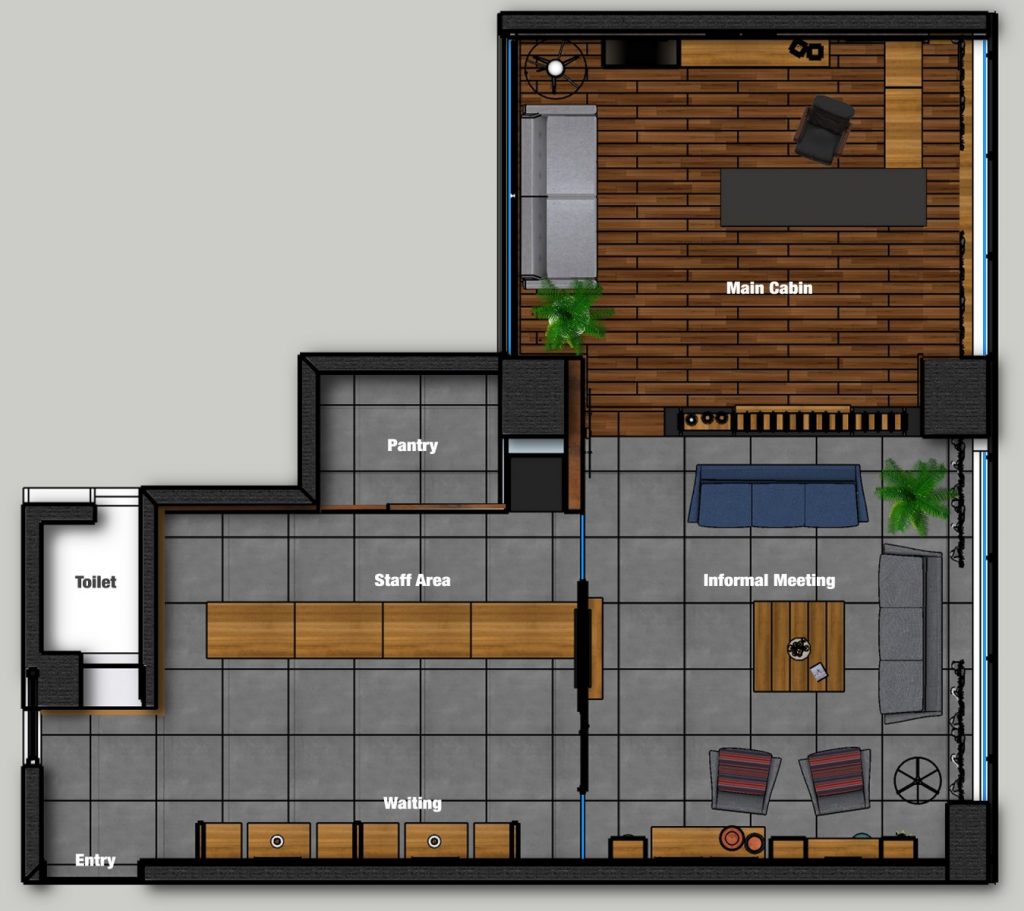 FACT FILE:
Office – Krishna Enterprise (Trading Firm)
Design Firm – Studio 1101
Design Team – Vineet Agarwal(Founder / Design Head)
– Dharati Hirpara(Junior Designer)
Location – Nr. Science City, Ahmedabad, Gujarat
Carpet Area – 900 sq.ft.
Colour Palette – Shades of grey, Black, Rust, Teakwood Coral Red and Teal
Photography- Inclined Studio
Facebook- https://www.facebook.com/studio1101/
Instagram- https://www.instagram.com/studio_1101/