&nbsp
Vertis : A House With Diversity Yet Subtlety | Misa Architects
Misa Architects Has created this unique diverse House. The entrance is complete with Indian gesture for warm and welcoming, and an interplay of landscaping and artifacts. Use of wood sets the tone of the entire house. The guest room is compatible for all age groups, with a dash of colour to break the monotony of entrance and living room.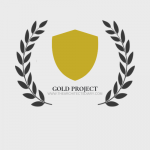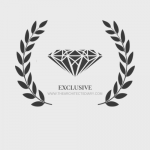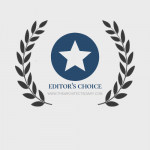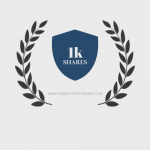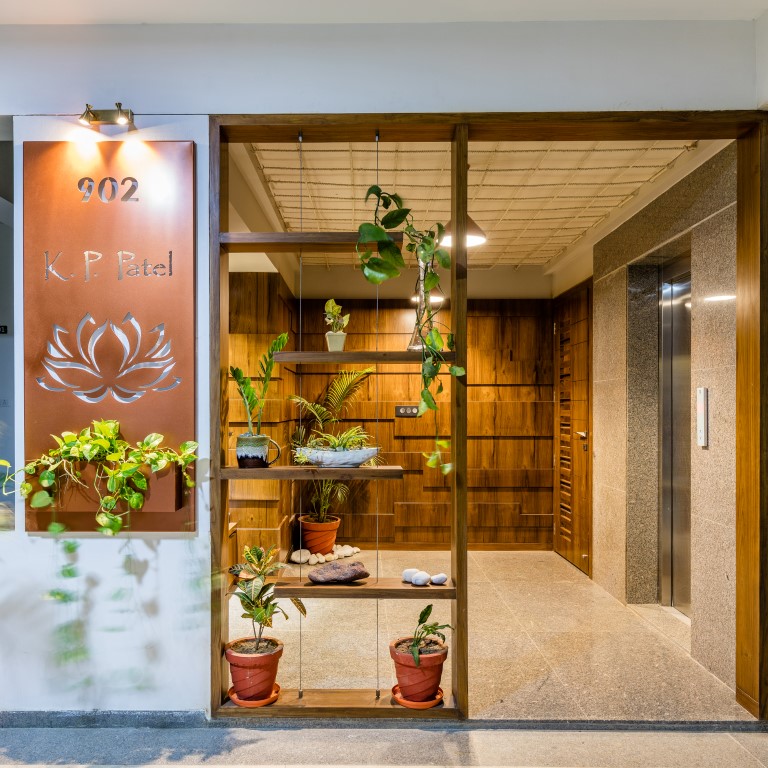 The stone wall informal living room exhibits honesty, while the upholstery has a vibrant colour pallet – when put together creates a sense of panache to it. The dining, across a semi-pervious partition, maintains the intended privacy while defining the space and adding a sense of volume to it.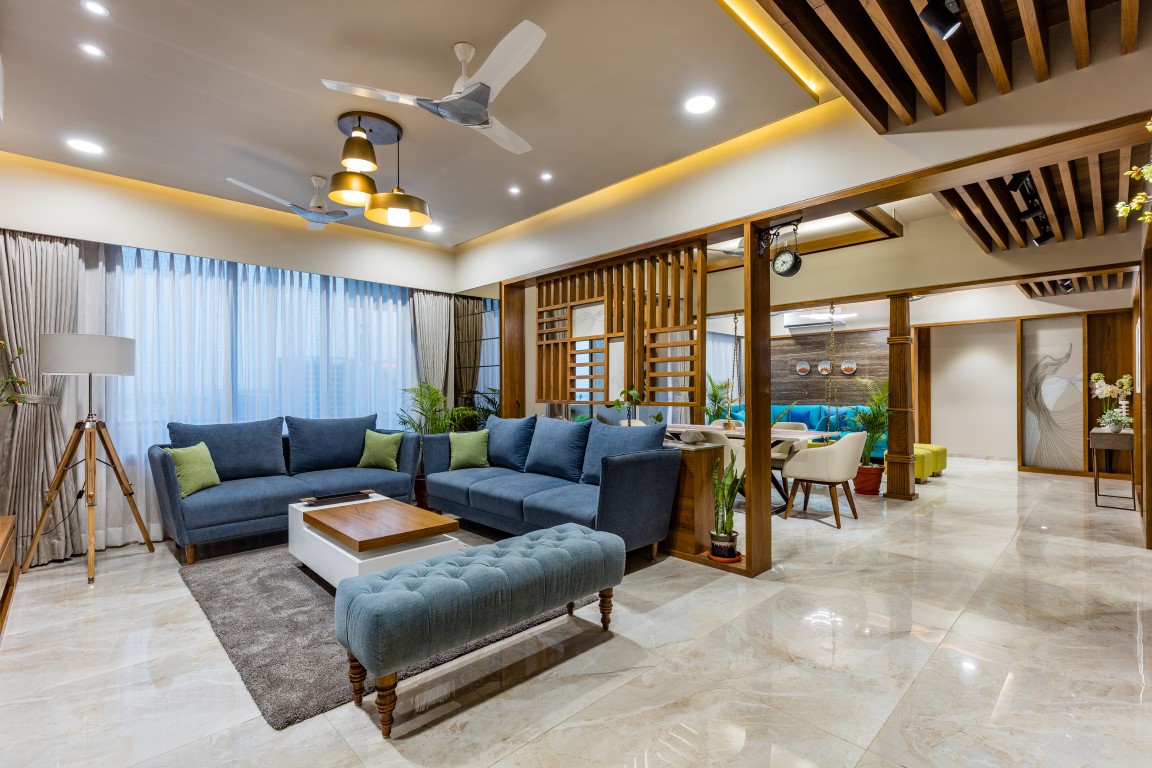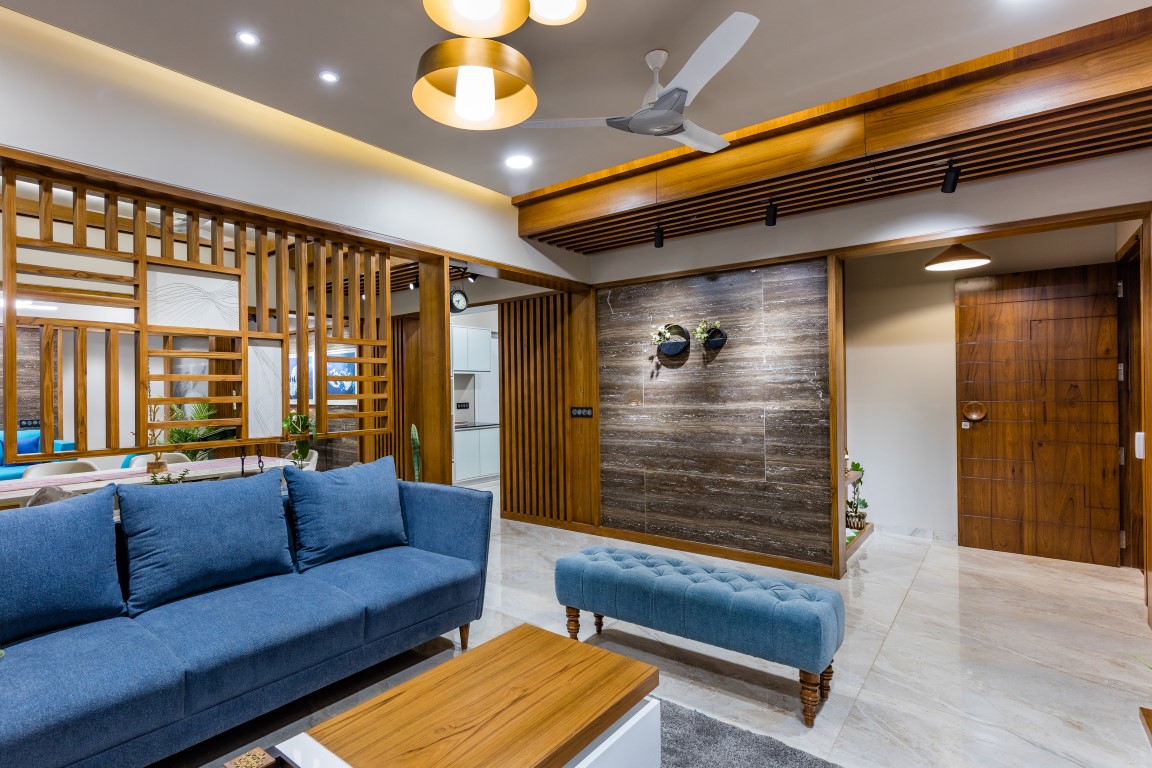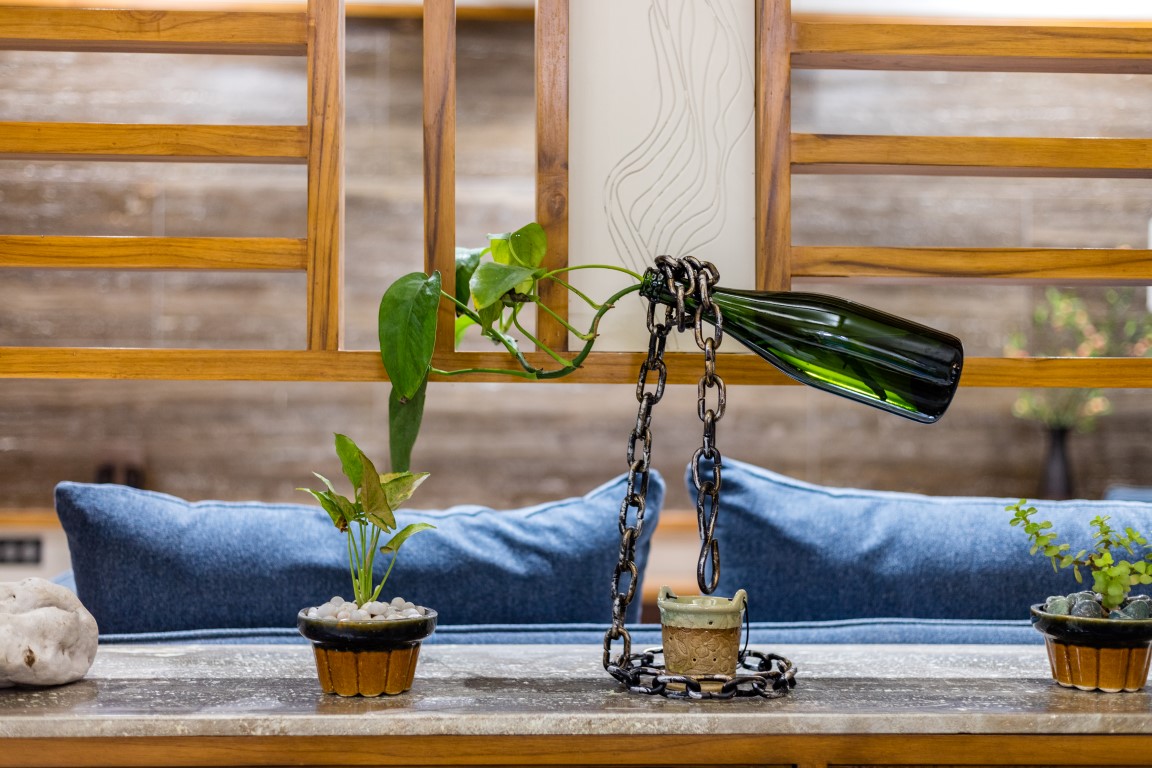 The best feature of the entire house is the "inside out" dining experience – opening to an affectionately done terrace. The terrace has sit-outs and acts as the extended dining for post-meal family catch-ups and game nights!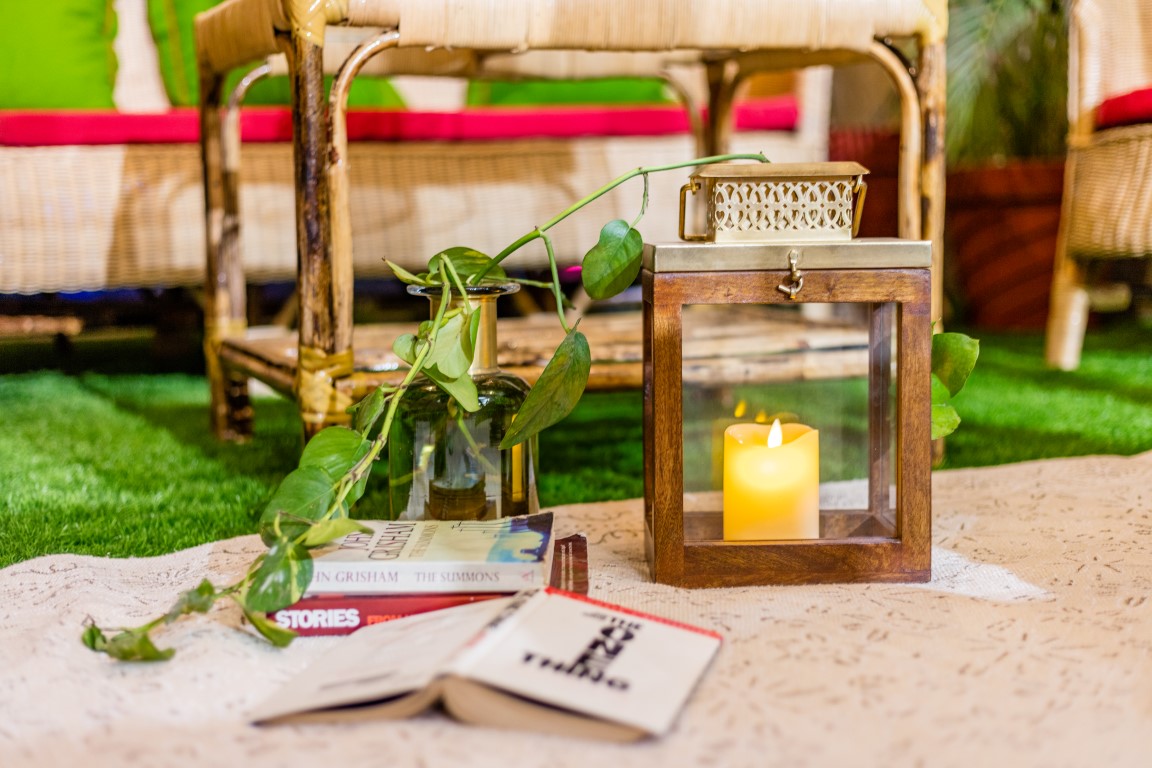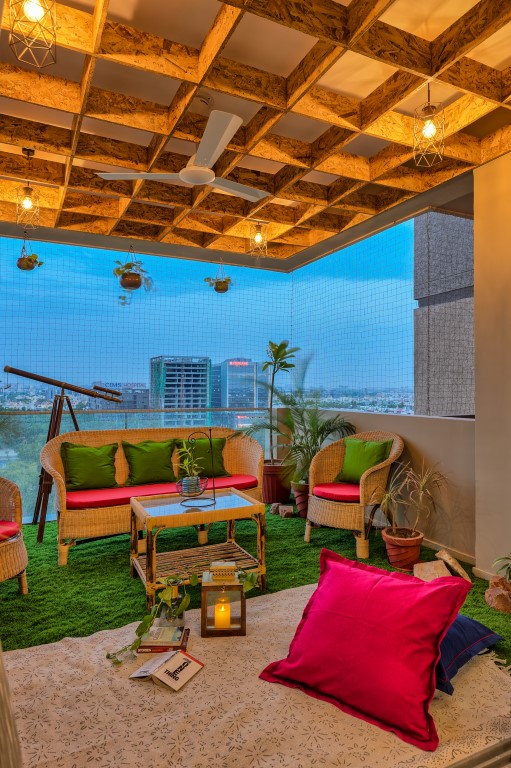 Next, to the dining, family living borrows from an Indian vernacular theme – completing the ensemble with a traditional Gujarati swing. The sitting arrangement is flexible in family living to suit the mood and users both. The kitchen is designed to look spacious and accommodate all functionalities of a modular setup.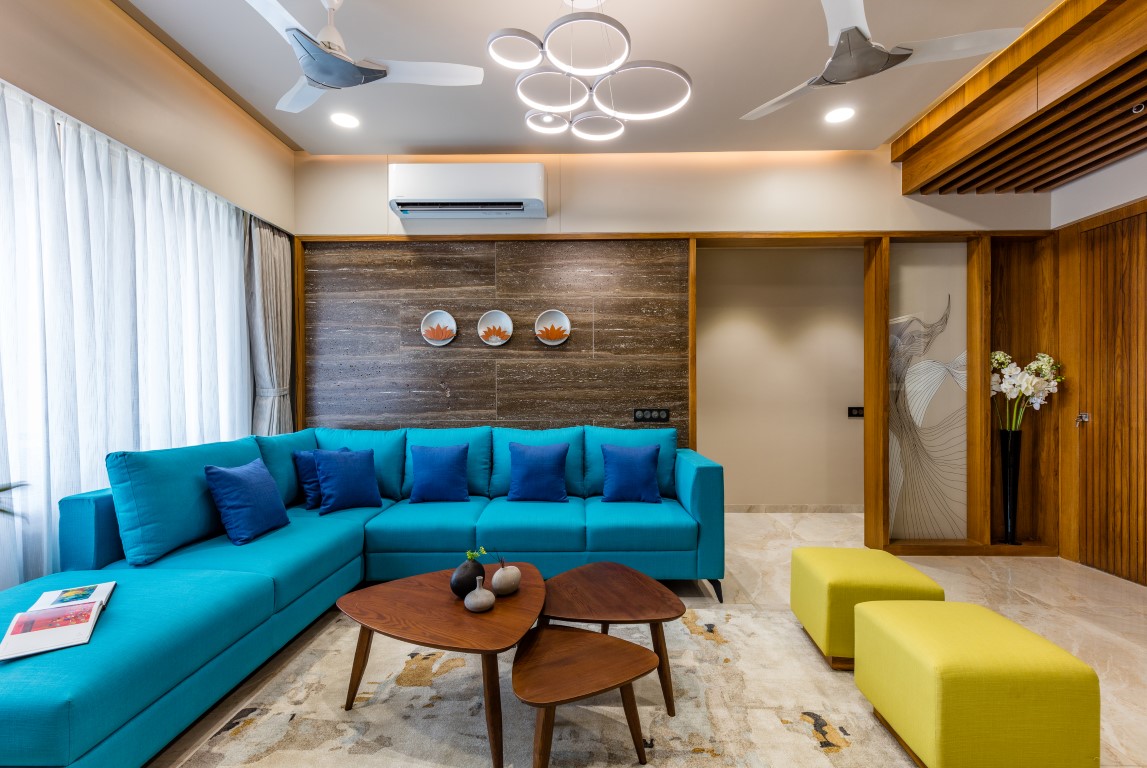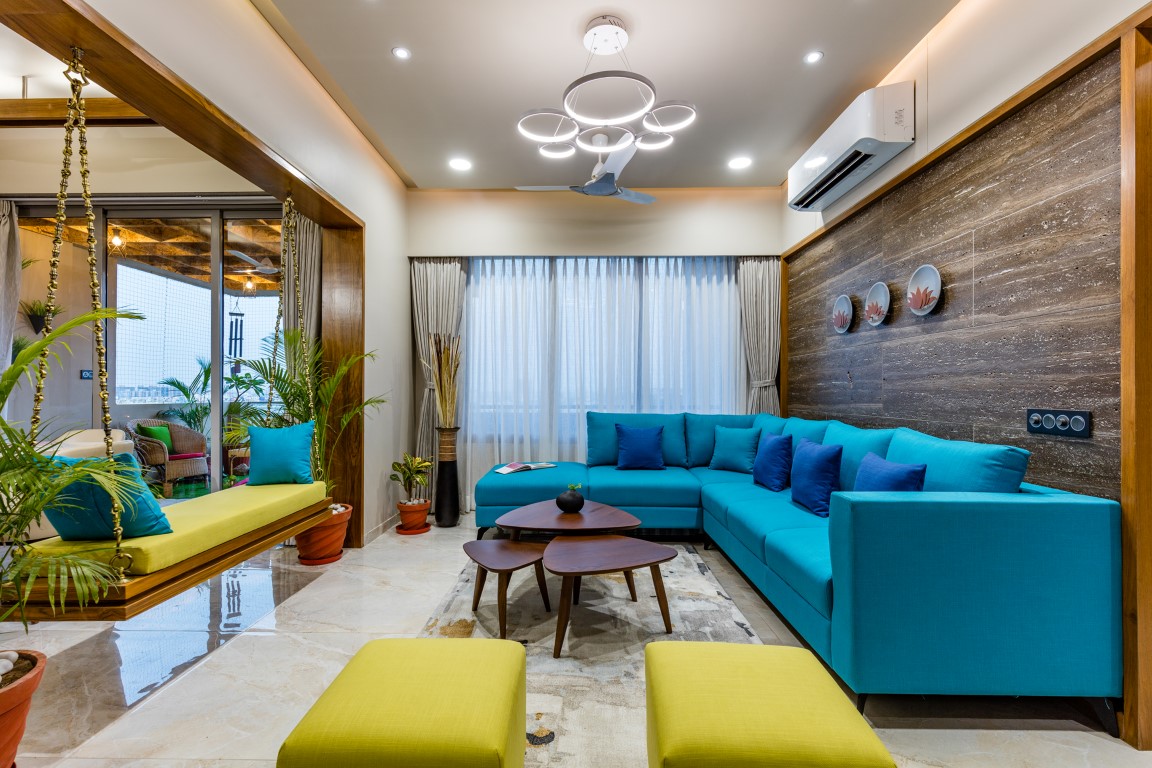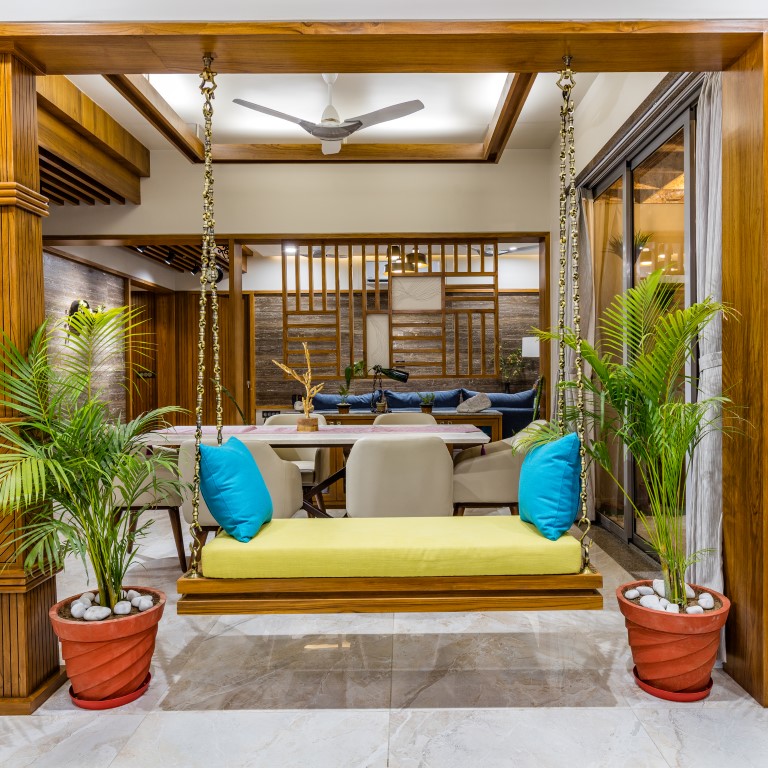 The entire living-dining-kitchen space is defined by a batten-style ceiling that adds a sort of robustness and defines circulation.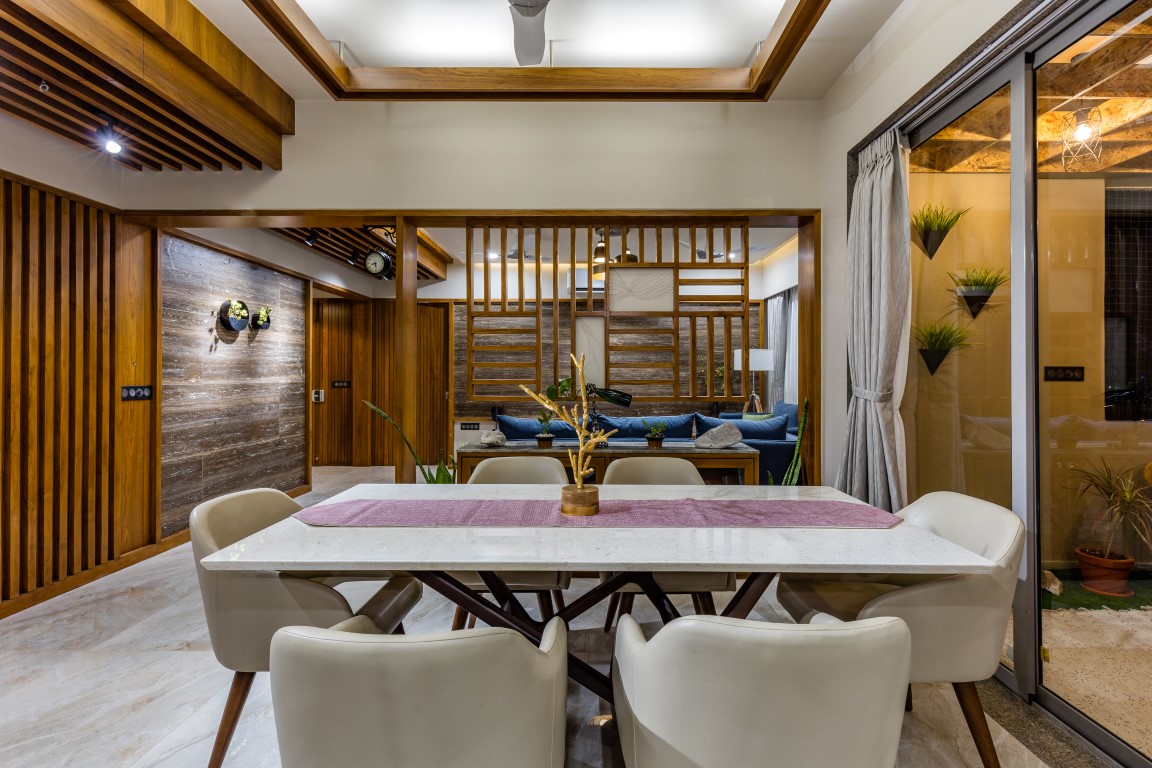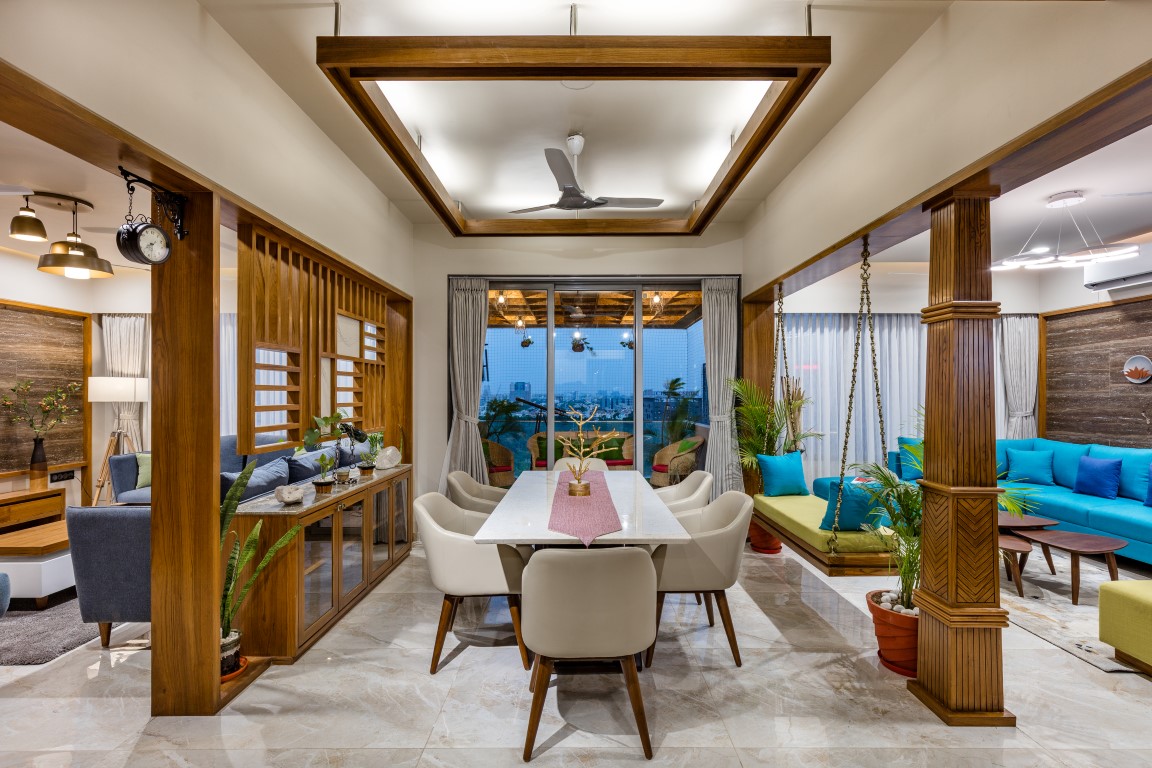 The daughter's room is a manifestation of Yin-Yang, through a balance of sky blue and white on the walls. The wardrobe doubles into interesting void-unvoid crossword with delightful and functional niches.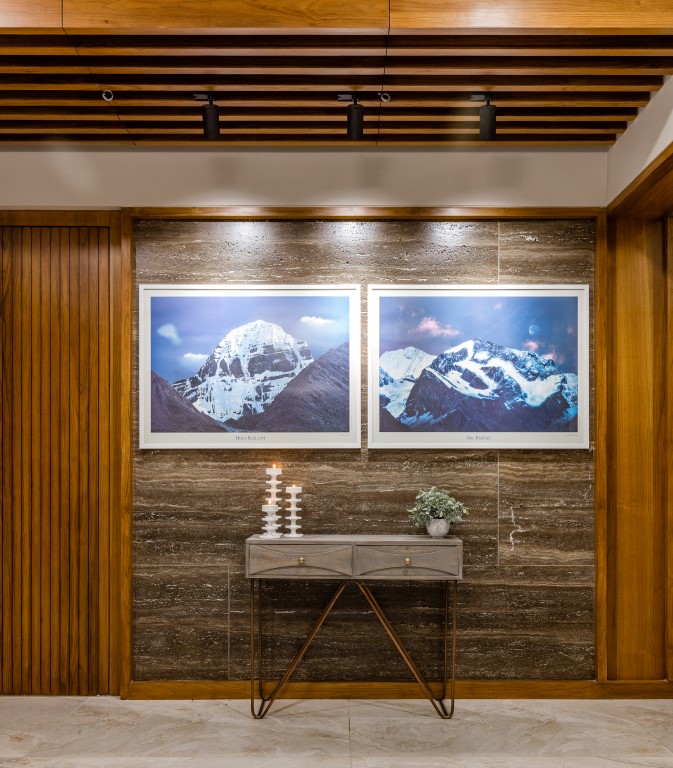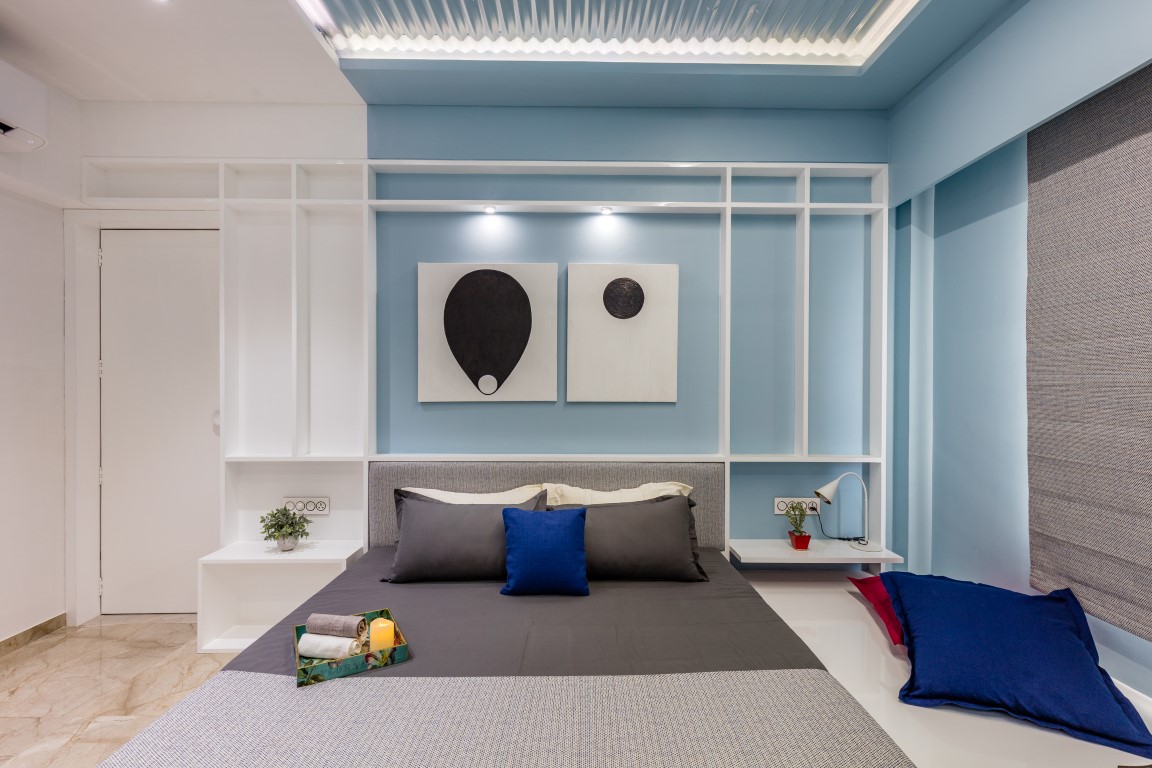 The son's room is a bachelor's pad, a platform bed with extended floor seating to enjoy movies, gaming, and sports! The workstation is comfortable and fabric-lined windows control the privacy and sunlight in the room.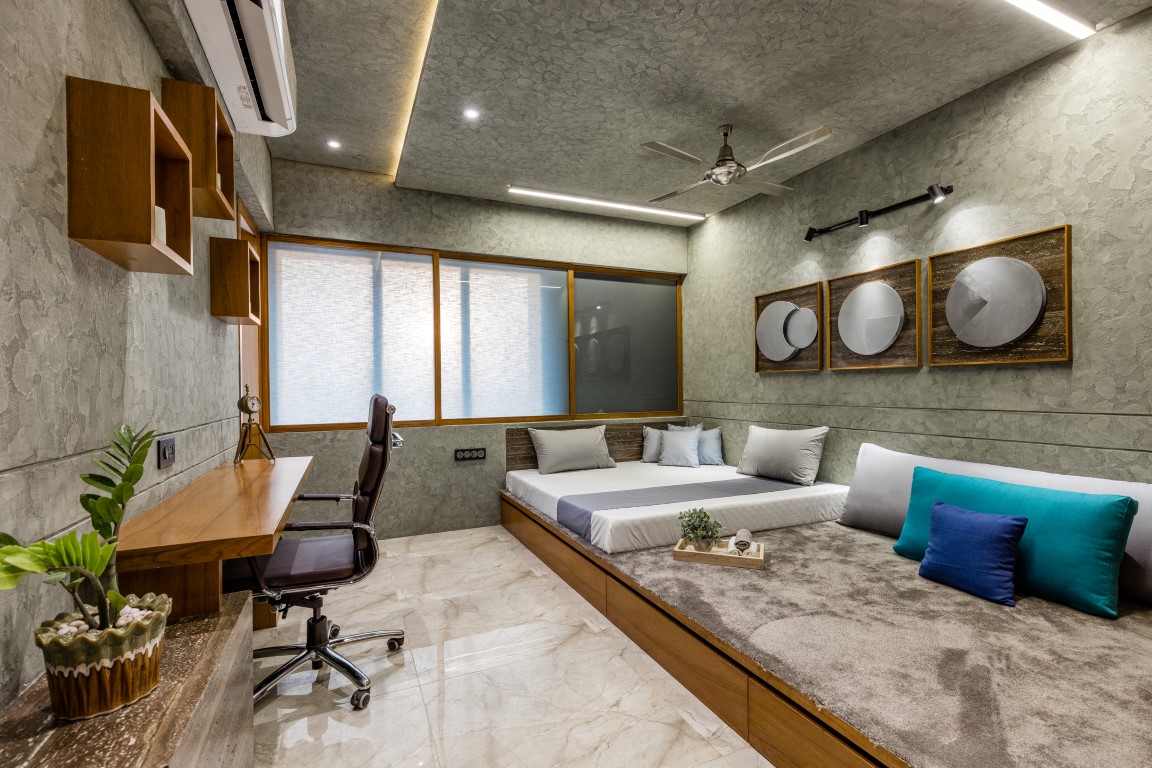 The parents' room is simple, soothing and elegant, with simple yet timeless design and materials.
Fact files:
Architectural Firm: Misa Architects
Name of the project: Vertis – a house with diversity, yet subtlety
Location: Science city road, Ahmedabad, Gujarat
Area: 1900 sq.ft.
Type of project: Interior of 4 Bhk apartment
Design team: Tarun Patel, VipulJiyani, AnandJasani, AvaniPatalia
Photographer: Inclined studio