Those who are very much concerned about the home decor, there is a tendency to judge their own home with HGTV. Initially, it may seem impossible to turn your home level to HGTV, but not as hard as you think. Let us do it in real life. If you put an extra eye on focusing on some important things, your interior can get an extraordinary look. For example, focusing on the tables. Tables are considered and the heart of a house. Nowadays, using elegant tops on the table has become a trend. With many benefits, it can perfectly hold on your home aesthetic look.

Benefits of Table Top
A perfect top on the tables can change your home decoration theme entirely. Modern topped tables can enhance the appearance of the dining room, living room, gaming room, reading room, wherever you want. Several advantages include:
Creates Quick Elegant Ambience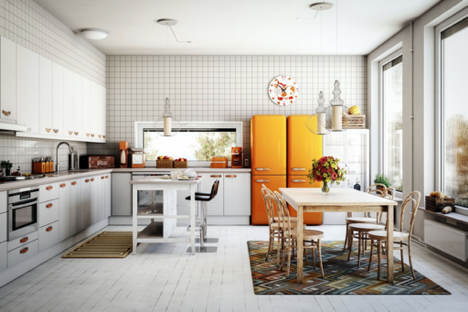 If you want to add an extra value to your home, change your tables with modern topped tables. You can also spice up your existing tables adding a beautiful top on it. Your house will get such an aesthetic look that you never thought to get such easily.

&nbsp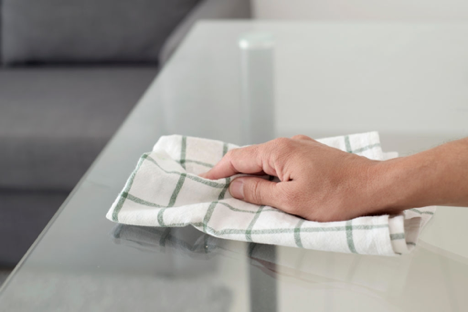 Tables with modern tops are easy to clean. Whether it is, dust or dirt, all it takes is a swift wipe using a normal wet cloth or cleaning spray. These get back the new look immediately. Also, you are free from the worry of having scratches or stains again.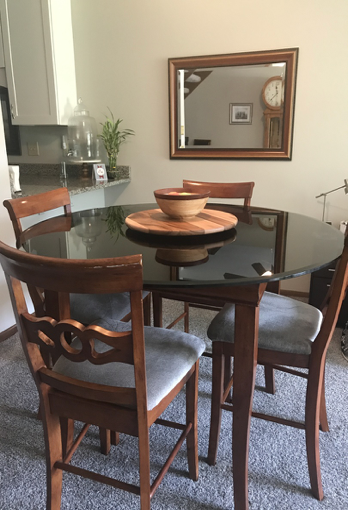 Many tops come as a table surface, some for using only tops. Both help to protect the underlying tables from any kind of buffs or scratches. If there are kids or pets in your home, it will ensure an extra level of protection. These can save your tables from damage easily.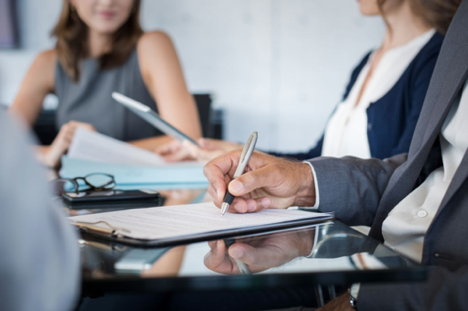 The harmful UV rays are harmful to furniture. This ray damages not only skin but also furniture material. Using a top on a table can protect your entire table easily. That will allow you to put tables anywhere you want, rather thinking about the position according to the sun.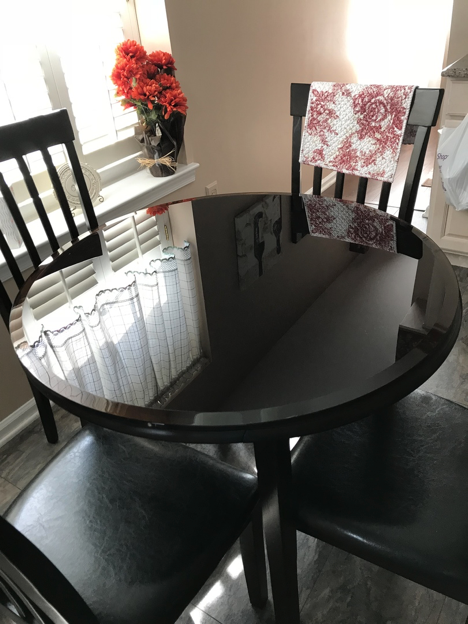 If you are bored with your outdated furniture and old home decoration, the tops of tables are easily replaceable. You can re-decorate your place without any effort. Nowadays, a wide variety of Round table tops are available to choose from. Just pick one according to hour home style and enjoy your home renovation.
What Materials to Use for Table Top?
A table comes with a large investment. So, you need to think about some durable ways for it. A table top can save your favourite table in the long run. In that case, you need to know about the materials used for it. You need to choose the material according to your table style and the purpose of the table. Here are some materials to use as the top. So that you can get an idea which one will work best according to your desire.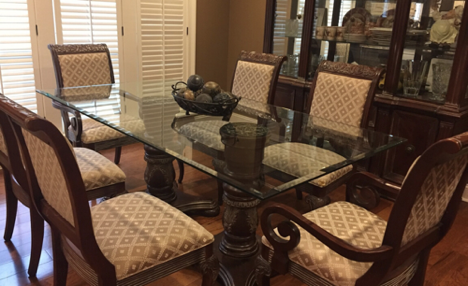 These types of tops have a popularity for use in dining tables, coffee tables or outdoor tea-tables. The functionality of easy to clean is the main reason behind it. This also carries a modern look. It can be a perfect use if you have a small area. The illumination effect of glass can make your space feel larger. Moreover, you can get a wide variety of patterns and colours options. It can be a perfect choice to provide a stylish flavour at your home.
It is a very common material. The other name of it is veneers. It is made by layering with thin wood over the other wooden material. It opens a scope for the furniture decorators to decorate tables with stylish patterns, inlays or other preferable designs. It is difficult to fix once the laminate top is damaged. But, these are fairly less expensive than other materials.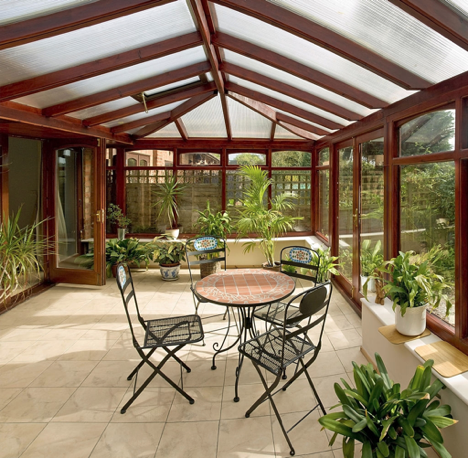 Formica used for tops is mostly prepared to resemble oak. The popularity of this type of material is durability. It has an excellent long-lasting capability because of some functionalities of this material. These can save a table from scratches, water, or any other surface damaging issues. You will get some patterns and colours to choose from. These can add the value of authenticity because of the wooden edge used in the Formica top.
Solid wood is the natural material holding a lot for use in daily tables. Among a number of functional advantages, the major one is the retouching ability. If you want, you can refinish it after years to provide a smoother look. You can get several hardwoods like birch, oak, maple, cherry, elm, etc. All are different in look and benefits.
 
Where to Use Tables That Perfectly Fits Ambience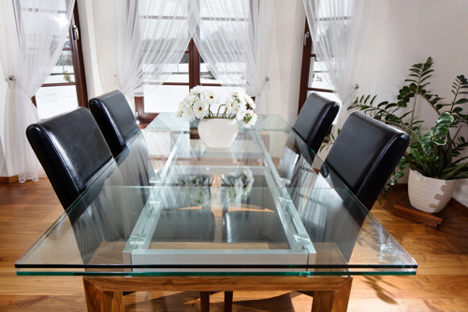 Home decoration is up to your choice and preferences. When you are concerned about table top, obviously it is clear that you want to take your home elegance to the next level. In your house, the use of tables is everywhere. So, here is a scope to improve the look of each place. 
In the kitchen, you can use the stylish tables that ensure a modern kitchen. The kitchen is an important part of a house. So, it deserves a perfect look to hold on the overall sophisticated ambience.
Maybe you pass hours with your piano and also it is a touch on tradition. So increase the traditional value setting up a perfect appealing table.
You can keep your mind calm and steady in your reading room by keeping a table that carries peaceful ambience.
The dining room is the most important part of the house. It is the meeting place with all the home members. This room needs a table that has the finest quality and elegance.
Also, you can use the tables outside like poolside, gaming place, bedside, etc.
Uses can be various, the choice is yours. You need to know your desire and preference first to make a perfect choice. The recommendation is to know about the functionalities of the materials first before selecting them.