&nbsp
Traditional Yet Contemporary Apartment Balancing the two Contrary Ideas Seamlessly | Reflecct Design Studio
A comfortably blended home with an entrance which is grand, classical and opens into a foyer with a traditional painting mounted with a jali frame which warmly welcomes you in.
Visit : Reflecct Design Studio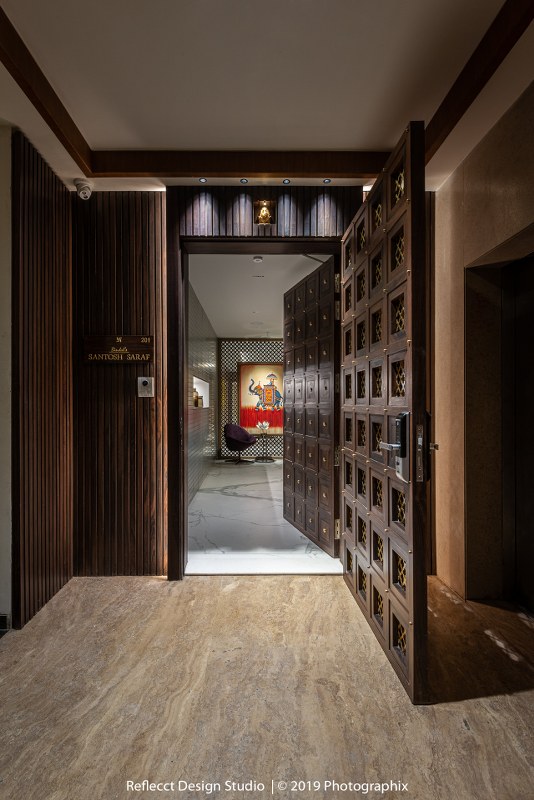 The client hails from Rajasthan so he wanted a traditional entry to the house and the interiors contemporary .The designer has balanced the two contrary ideas seamlessly, keeping in mind the clients choices.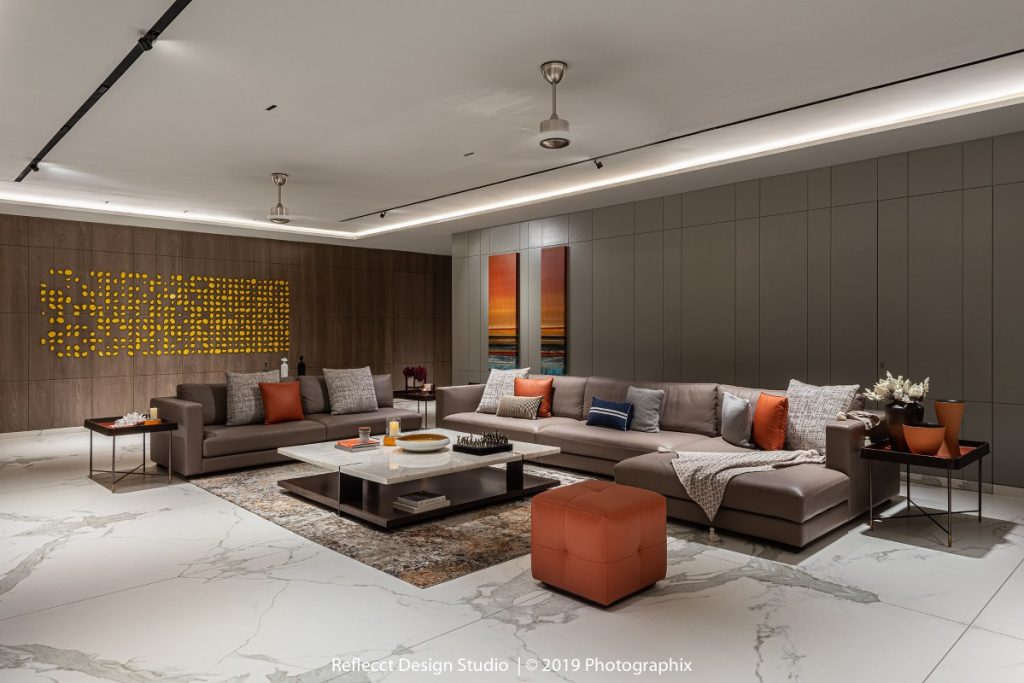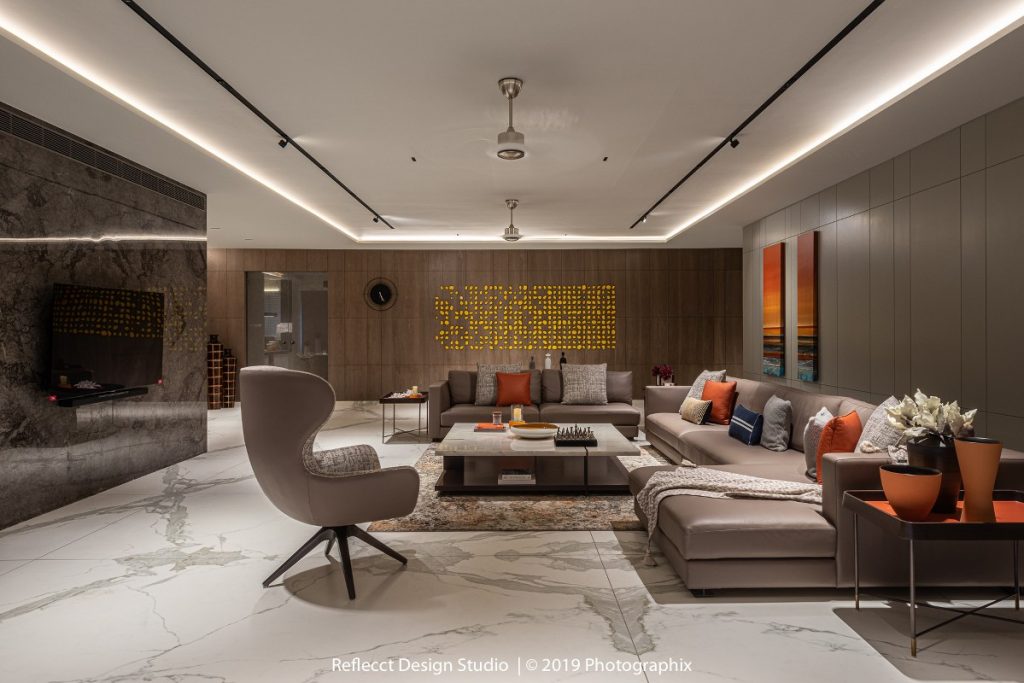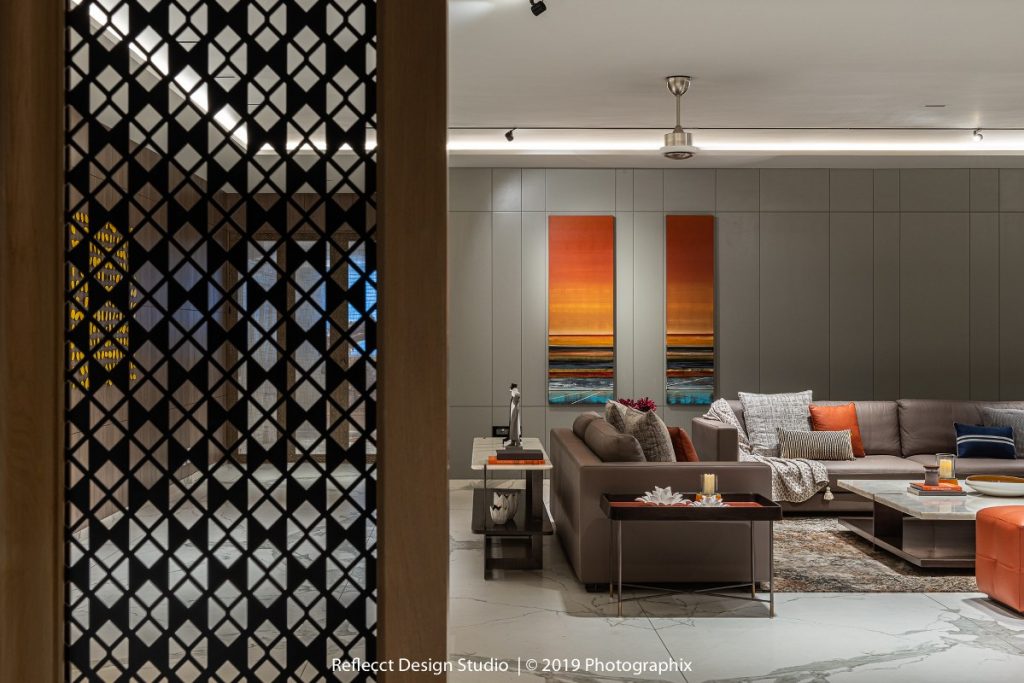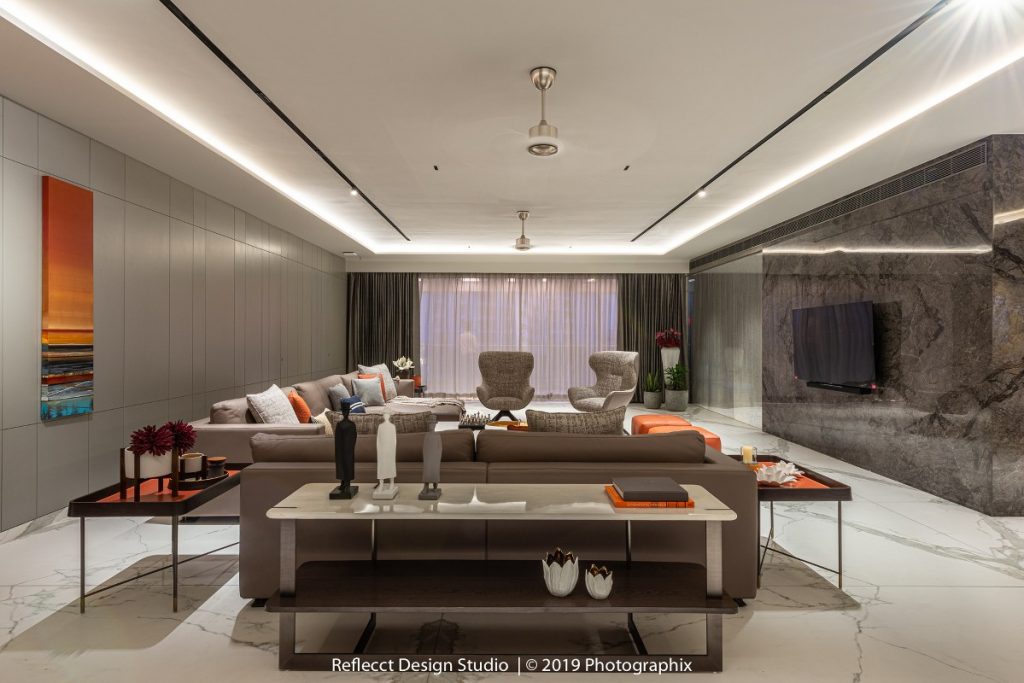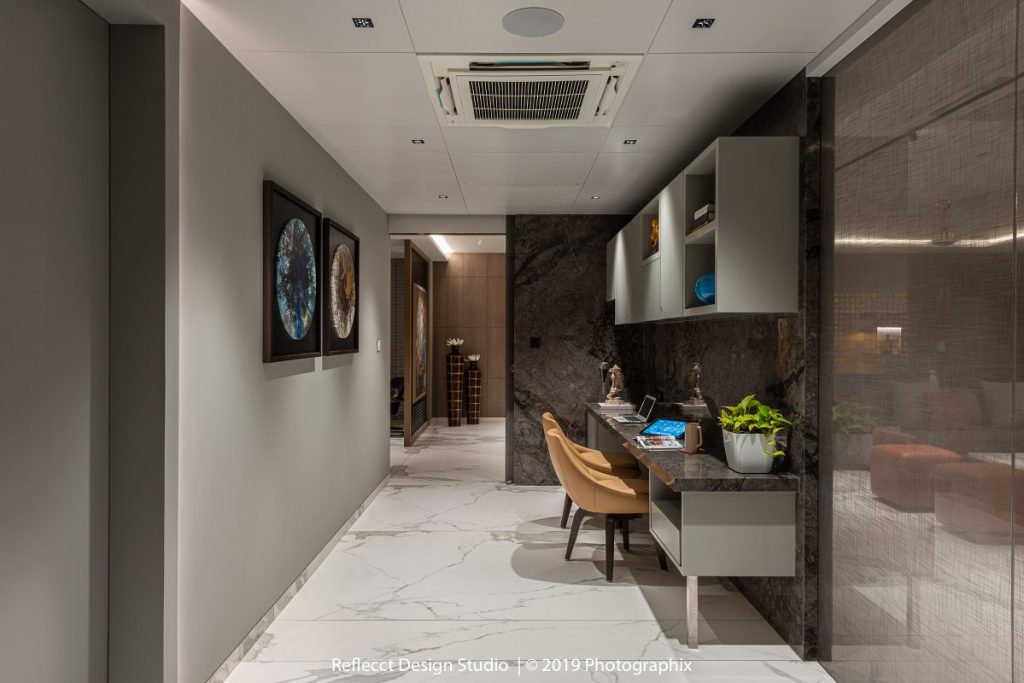 The living room is in soothing tones of grey and white and the flooring is done with 6mm Satvario tiles in the entire expanse of the house. The tasteful furniture is 'made in INDIA'. The striking yellow wall mural in the living room adds color and a captivating charm to the otherwise subtle living room.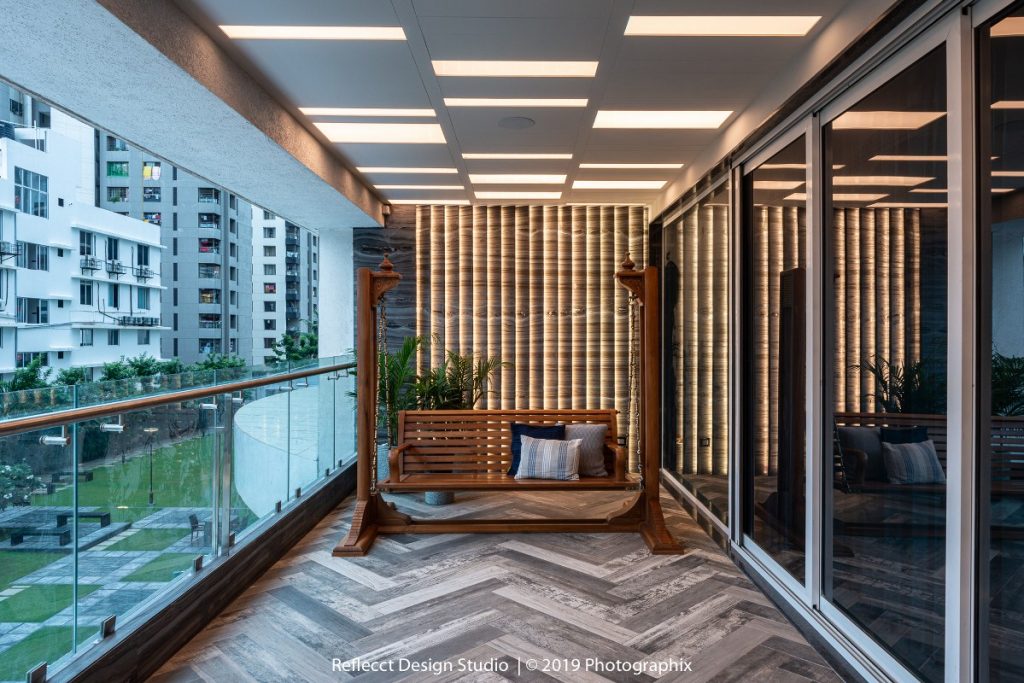 The balcony is equipped with an elegant swing to lounge and enjoy the evening breeze.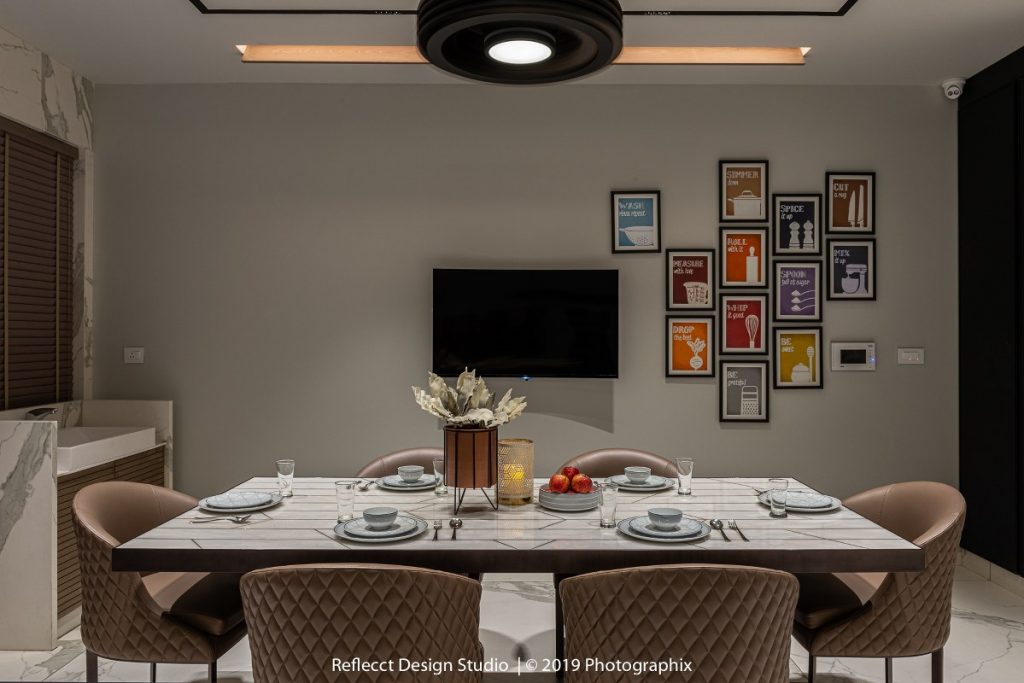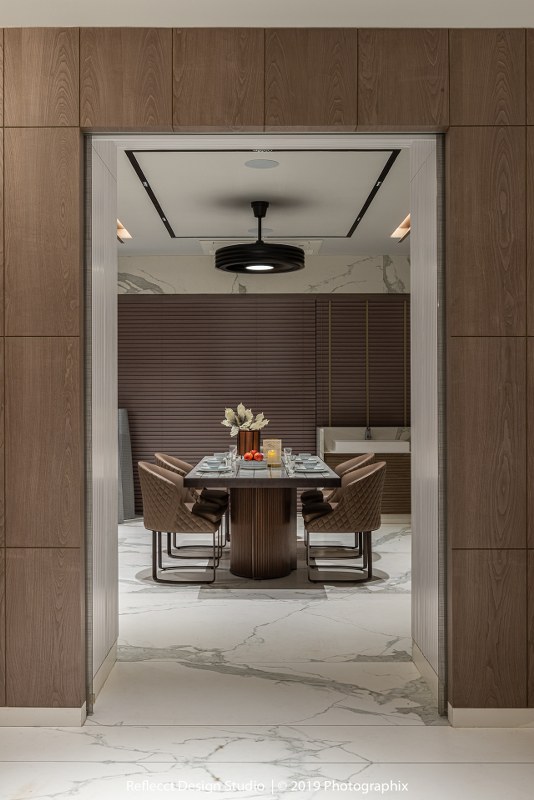 The island kitchen and the dining area are placed in the south-east of the home, which is spacious and well equipped. The paintings on the wall are interestingly created by the designer.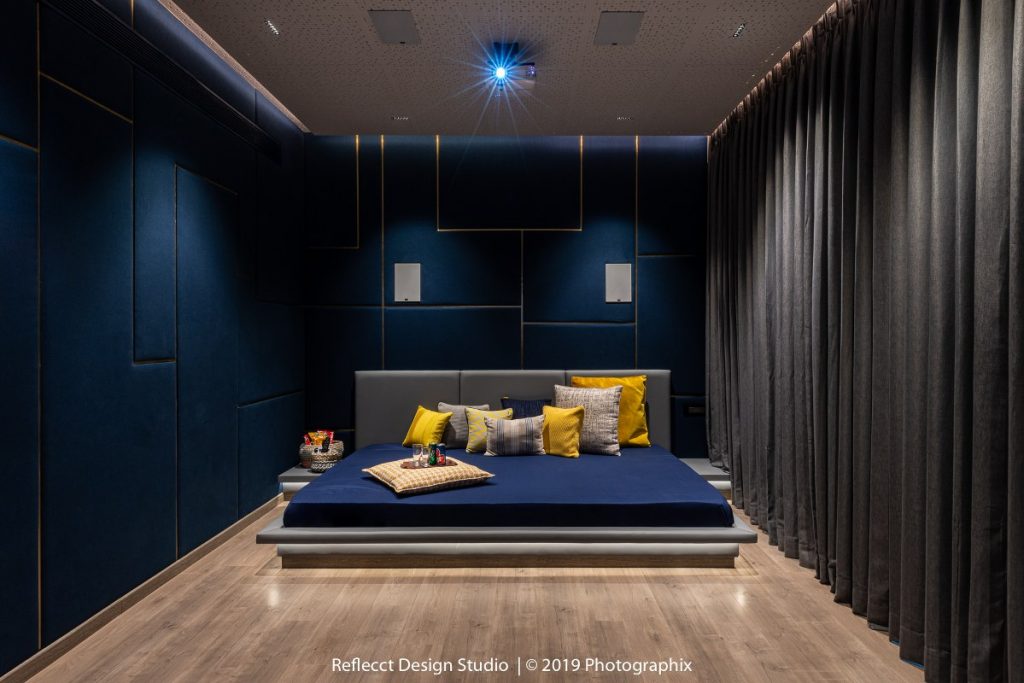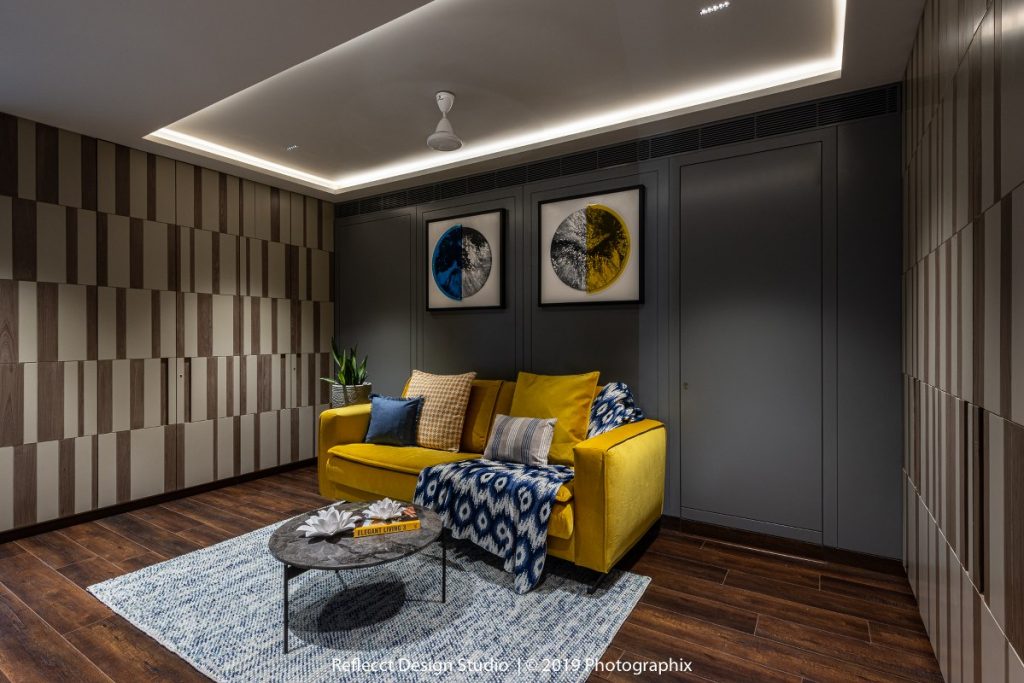 Adjacent to the foyer is the study which connects to the parent's room. This room is kept modest, the white 3D corian wall highlights the room's simplicity and the sitting with the Areca palm plant is the coziest corner of the room.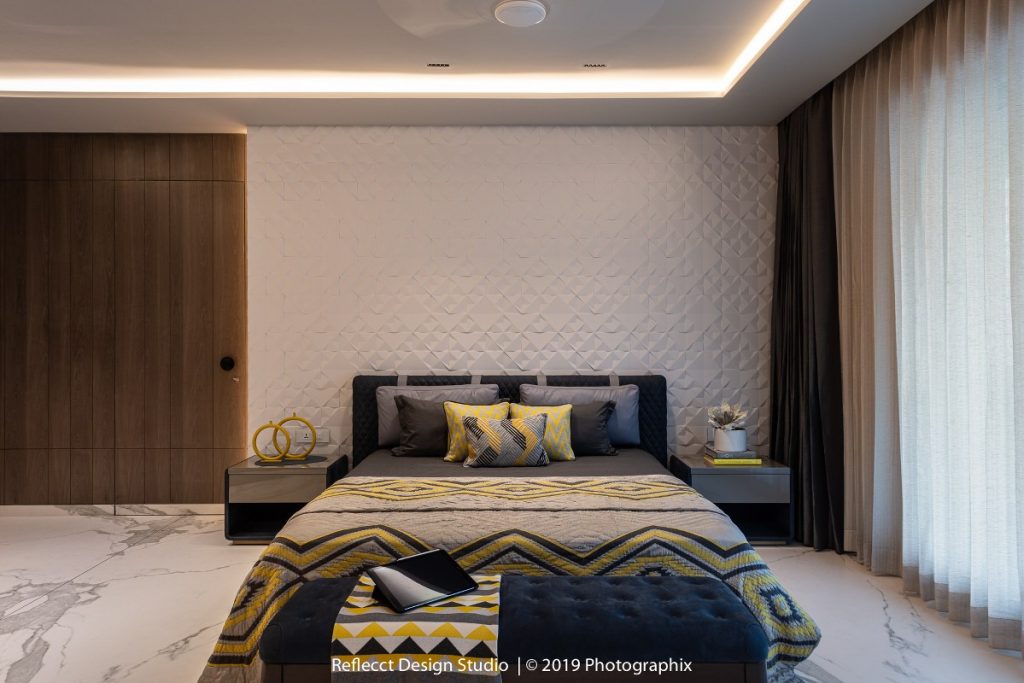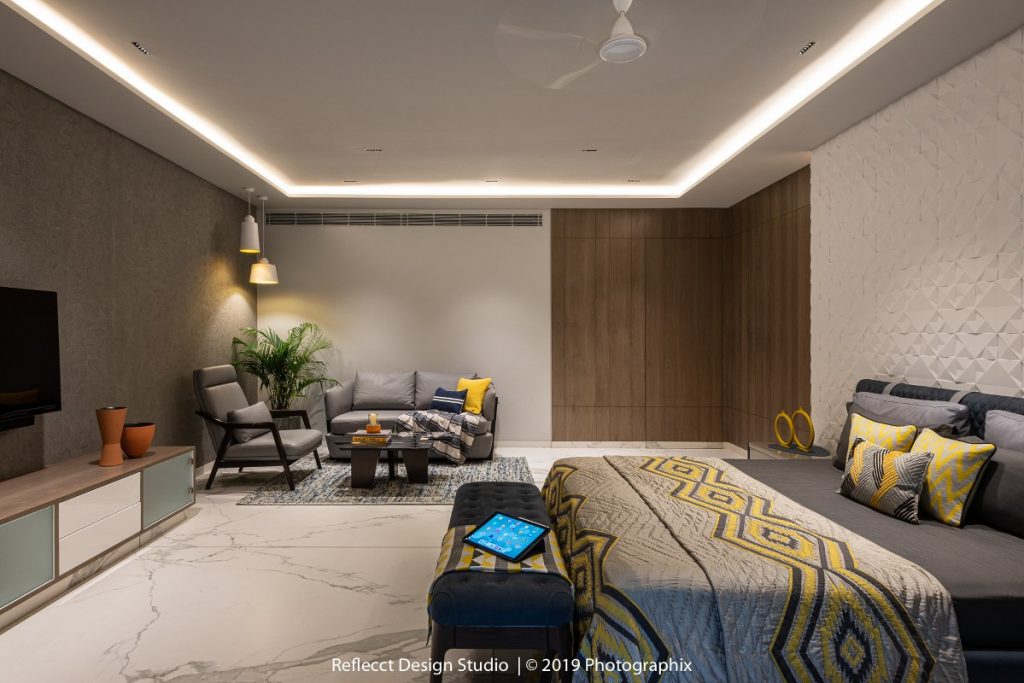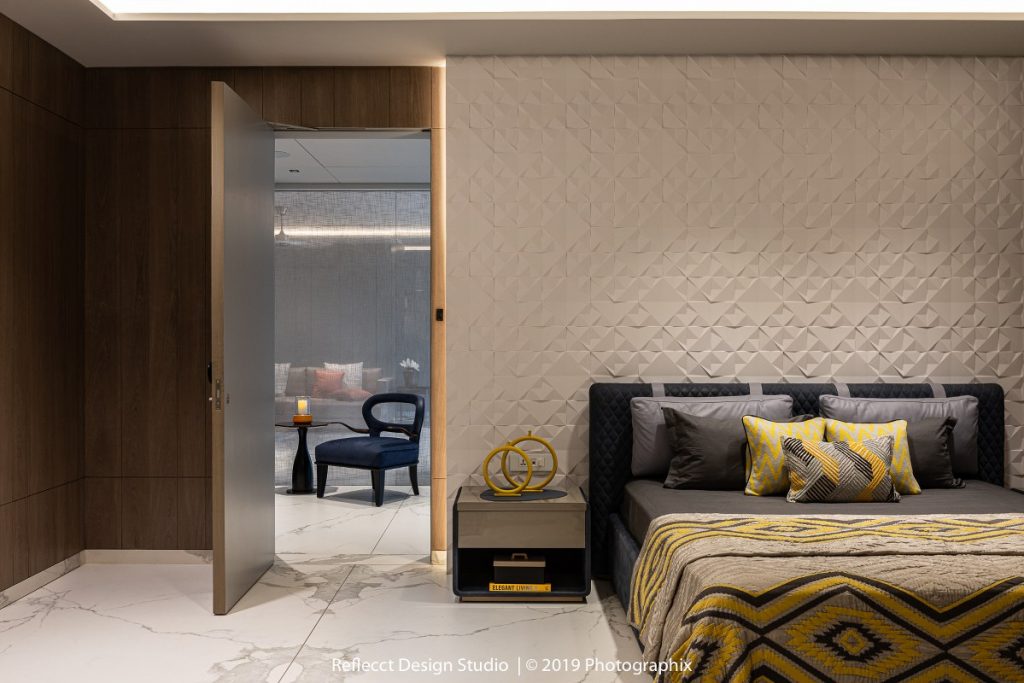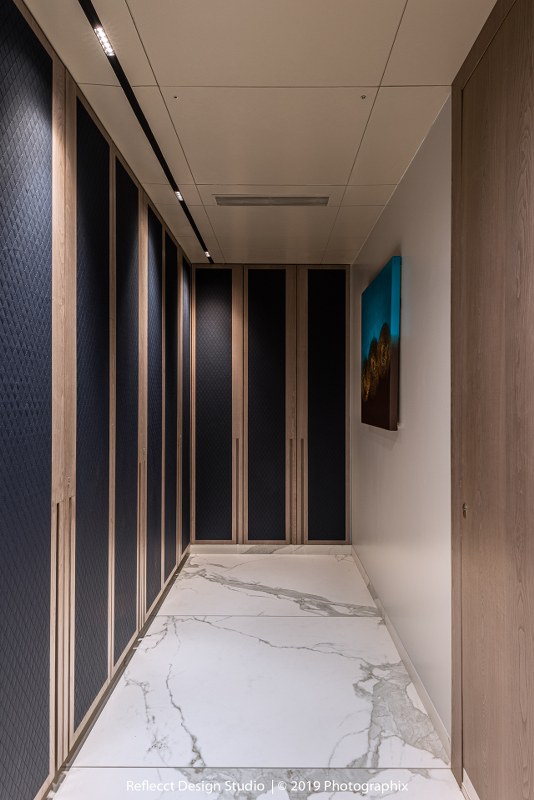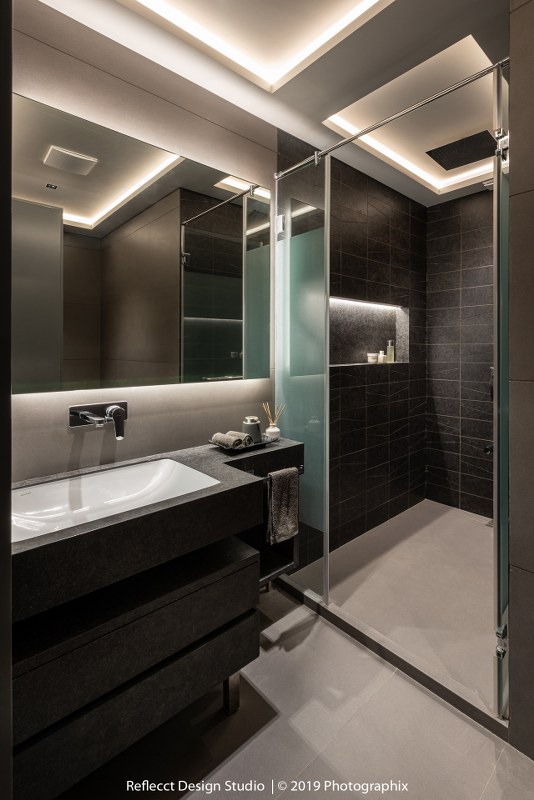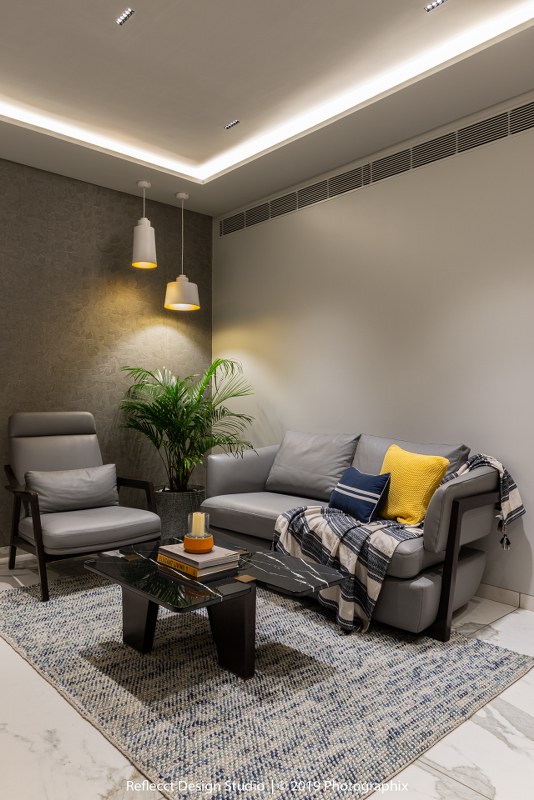 The master bedroom of this house is brilliantly done up with a combination of varied shades of blue and grey. The play of fabric mounts on the wall gives it a chic touch. Although the home theatre is interconnected to this room it has its own independence with the acoustics baring the sound to travel.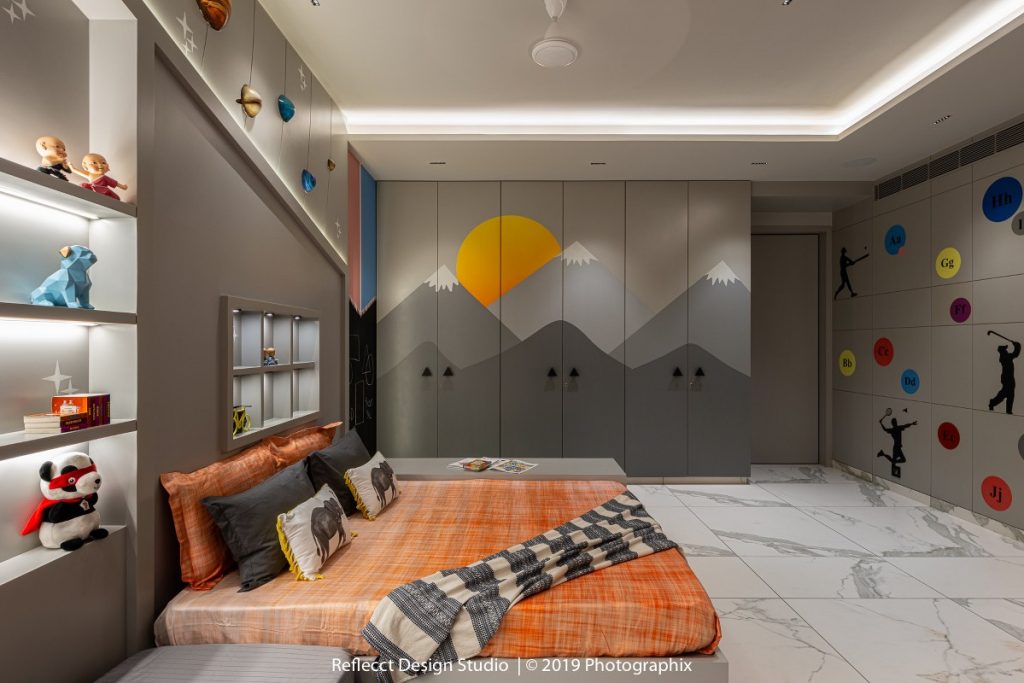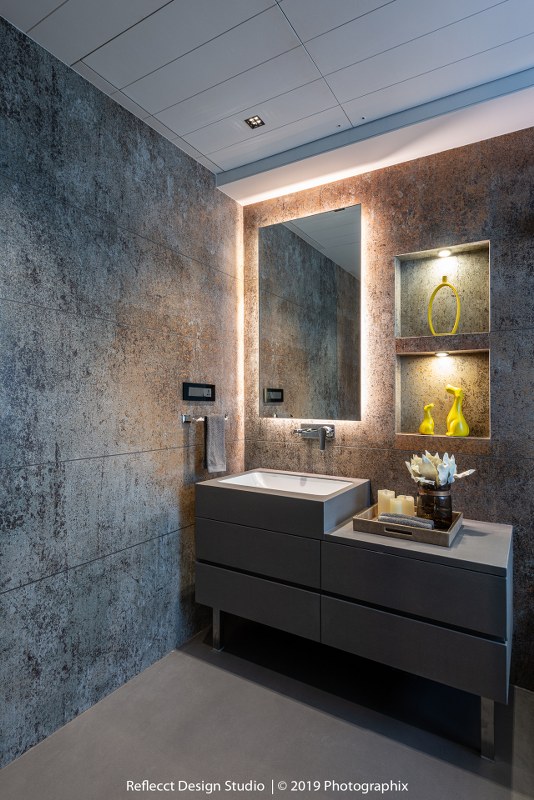 The child's paradise is a treat to the eye, watching the solar system or getting motivated to play a sport with the figures on the wall, the room looks fabulous.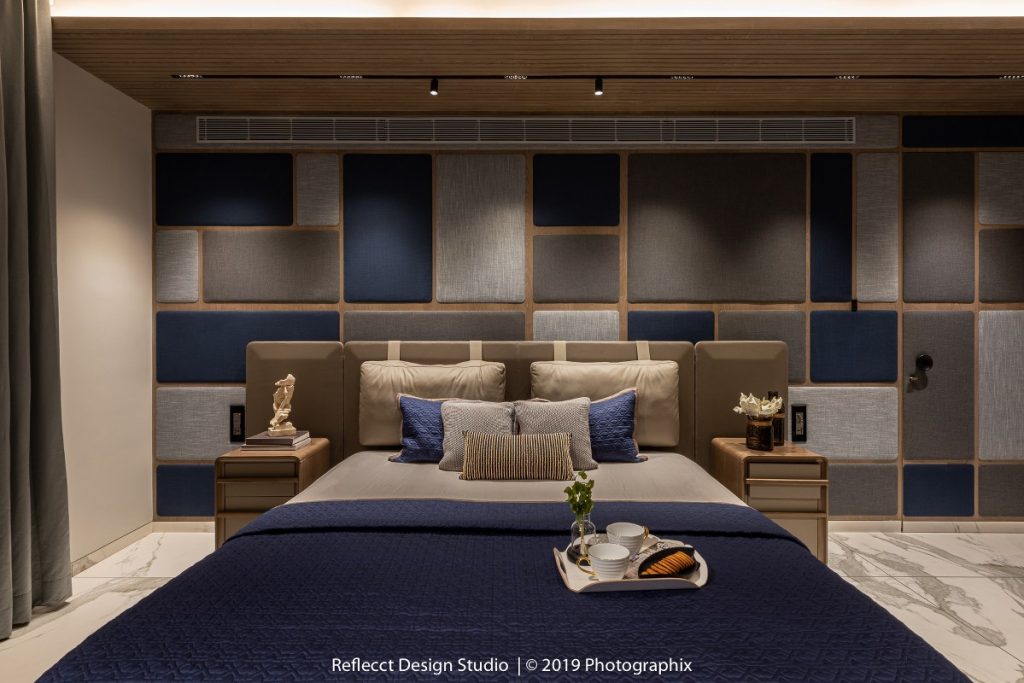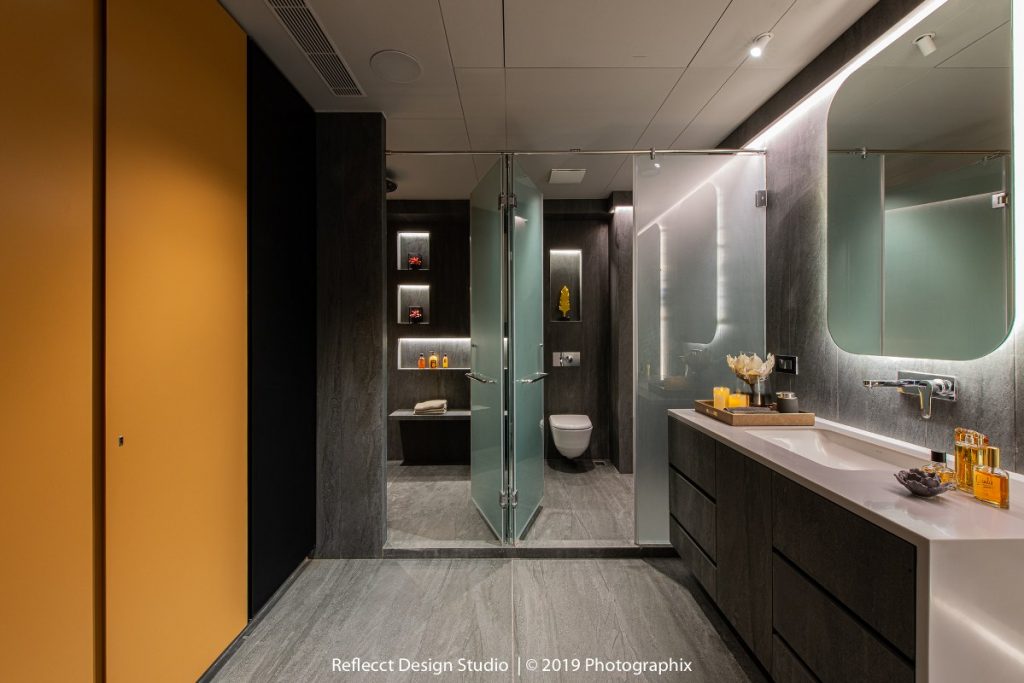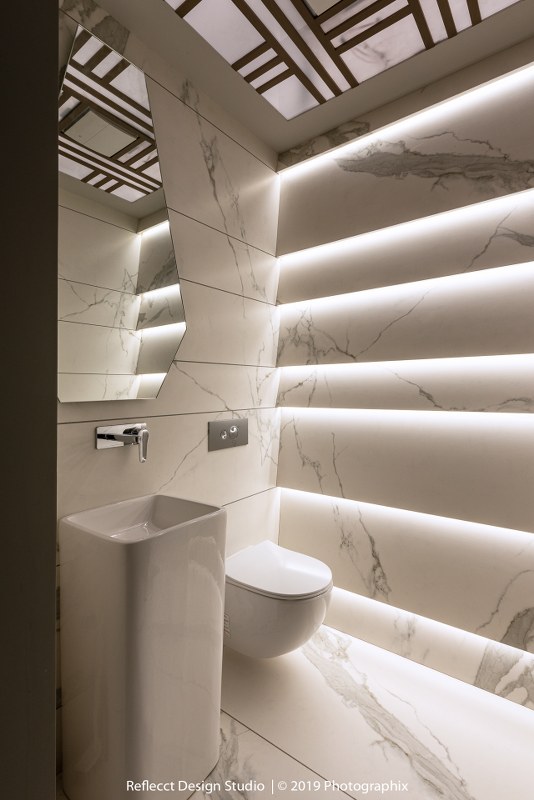 The designer was forbidden from using any artificial green color. He has cleverly added natural plants in the nook and corners to give it a close to nature feel. The home is complete, impressive and inviting for all.
Fact File :
Designed by:Amit Dodhiawala , Reflecct Design Studio
Client :  Mr. Piyush Saraf
Location: Vesu , Surat, Gujarat
Year built: 2019
Size: 2,930 sq.ft apartment
Type: apartment with 4 bedrooms, 4 bathrooms, 1 common toilet, and 1 home theater.
Budget:1.5cr.
Photograph courtesy for the images: Ira Gosalia (PHX INDIA)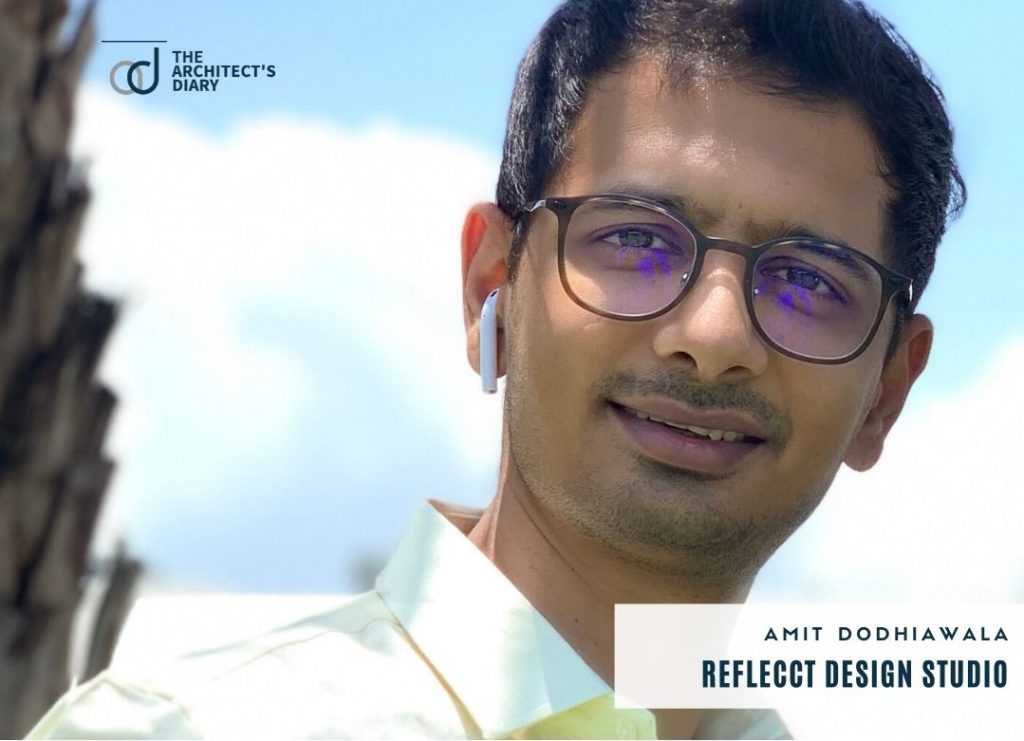 Facebook : https://www.facebook.com/reflecctinterior/
Instagram : https://www.instagram.com/reflecct_design_studio/