A lounge is a comfortable piece of furniture where you can sit back, relax and enjoy whichever activity you'd like to do. You can sit in the lounge to watch TV, read a book, knit a sweater, or just spend quality time with your family and friends. However, even if you've become very attached to your lounge, there'll come a time when it will wear out from age and might no longer be functional for use. In this case, you might want to explore your options as far as what you can do with your old lounge.
Here are five things you can do to your old lounge: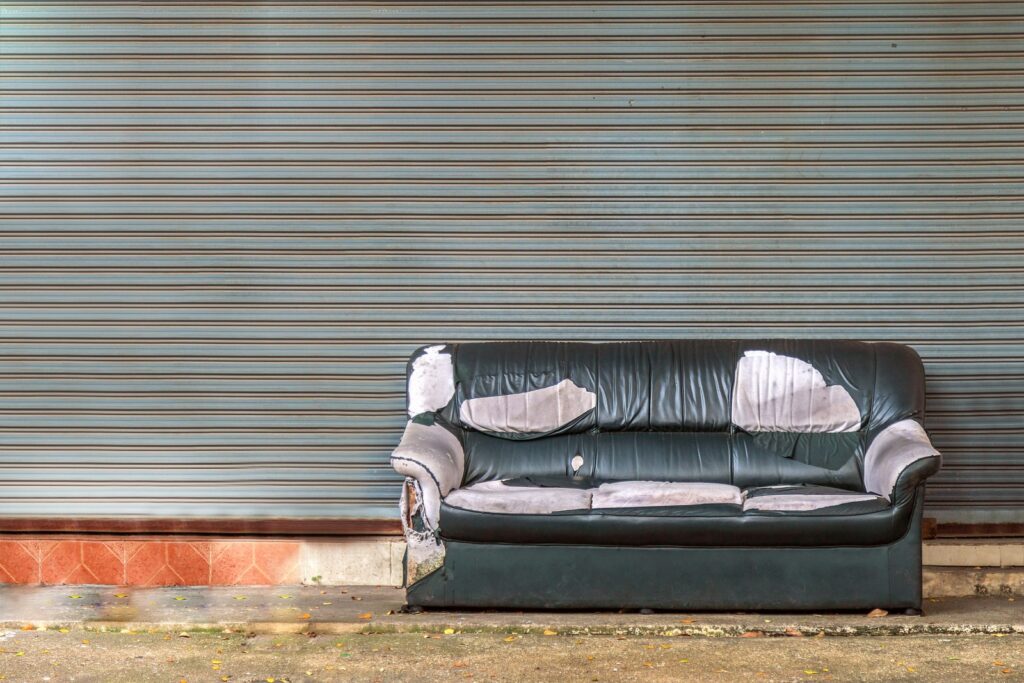 1. Dispose Of It Entirely
The quickest and easiest way is to discard your old lounge and make room for a new one, or a different piece of furniture. For a reasonable price, you can hire a rubbish removal service, like this one, to collect heavy pieces of furniture. These types of services typically pick up old lounges and other furniture directly from your home and take them away for disposal.
Not only will a rubbish removal service pick up your old, unwanted furniture to be properly and efficiently disposed of, but they'll also often recycle as much as possible, in an environmentally responsible and sustainable way. If you decide to hire such a service, you might want to maximize the benefits by throwing in other large, cumbersome items that your local garbage collector can't or won't collect.
2. Donate Them To Charity
If your old lounge is still usable and in reasonably good shape, you might want to consider donating it to charity. There are plenty of charity stores and organizations that will accept old lounges and may even pick up the furniture from your home so you won't have to worry about moving and delivering it yourself. It's a convenient way of discarding an old lounge that may be inconvenient to move, and you'd be benefitting someone in need of furnishings. Oftentimes, one person's refuse is another person's treasure.
If you decide to make a donation, ensure that the lounge is in good enough condition so that it'll be safe to use, especially by young children and the elderly. Most charity organizations will check the condition of donated furniture, but they will likely accept most types of furniture as long as they're not soiled or too damaged.
3. Sell Online Or To A Friend
If you'd like to make a small profit from your old lounge, it's possible to sell it for a reasonable price. When selling your old lounge, inspect it for any damage, such as stains or torn upholstery, and fairly assess the condition of the furniture before advertising it for sale. Set a fair price for what you think it's worth and be forthcoming about the condition of your lounge so that potential buyers know what to expect prior to purchasing it.
There are various ways to sell an old lounge, but one of the most popular ways is to advertise it online, frequently at no cost or fee. People frequently sell and buy used furniture on classified advertisement websites.
4. Refurbish And Restyle
If you still enjoy using your old lounge and aren't ready to get rid of it, but you want to change or update the style and ambiance of your space, you could redesign and refurbish your lounge to suit your new décor, as well as complement your chosen color scheme and interior design. There are various ways of transforming your old lounge into a different piece of furniture altogether that matches or accentuates your other furnishings, all while providing the same familiar comfort you love.
If your lounge has fabric material, you can hire someone to change the upholstery with a new fabric color, pattern, or material, or you could even reupholster it yourself. This is a great way to refresh the style of your lounge and update your living room's look without having to unnecessarily spend money on expensive new furniture.
5. Recycle And Recreate
If you're feeling especially creative and innovative, you might enjoy taking on a project to recycle your old lounge and turn it into something else altogether that you can use and enjoy. Depending on how you choose to recycle your lounge, take into account the time, labor, tools, and materials your project will require.
For example, you can create a hanging bench swing for your patio. You would begin by removing the lounge's external material, then remove the wooden bars or infrastructure inside and use these to build your new bench swing. Since you're creating a unique piece of recycled furniture, expect that the bench might be smaller than an average, store-bought swing.
You'll need to utilize every piece of wood that can be extracted from your old lounge, and you may need to buy additional wood and materials to ensure the swing is stable and strong enough to safely support a certain amount of weight. A porch swing is a creative way of enhancing your patio's look, and a unique way of recycling an old lounge.
As an alternative to building a porch swing, you could also build a ladder shelving unit that can be used in a variety of ways. You can use it to display your plants or store gardening supplies, tools, and other items. It can be a fun way of repurposing your old lounge into something useful, creative, and unique.
Conclusion
Lounges can be inviting pieces of furniture that are designed to provide ample comfort and relaxation. As lounges age and become outdated or worn out from use, you have different options of how to dispose of them or reuse them.
If you've become attached to your old lounge and aren't ready to part with it, you can repurpose or redesign it into something unique, useful, and aesthetically pleasing. If you decide to keep your lounge and alter it to your liking, make sure to consider your budget, and how much work and funds you're willing to invest in your project.