This Workspace Design With Low Cost Yet Uplifting Environment| Chirag Raj Design Studio
When one starts a business, one puts their heart and soul into it, they nourish it and they chase it for as long as it takes, and in all such stories there comes a point, a tipping point where luck plays along and brings about a chance to shine. For one who knows what it is to chase a dream upcoming Architect Chirag Raj and his client Alpesh Patel surely did bond over their journey's.
Visit: Chirag Raj Design Studio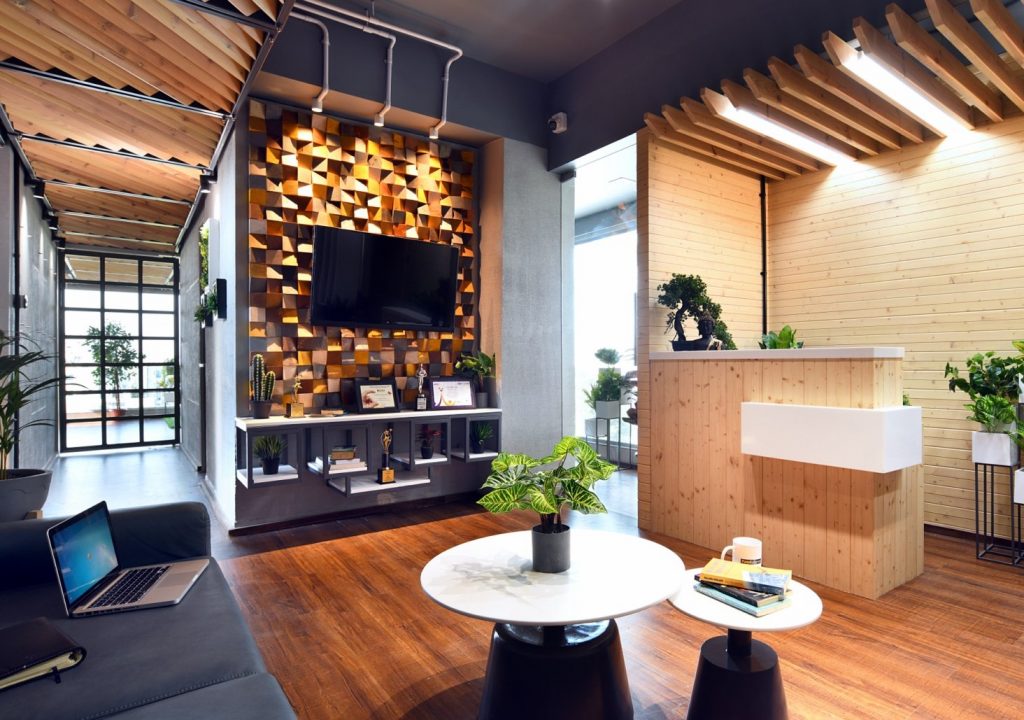 Having have established a successfully running Insurance firm, Alpesh Patel was looking to expand his team starting with a new office that was to cater around 30 to 35 staff members. Falling under the upcoming commercially growing areas of Vadodara our client managed to get a decent site, with a wonderful view.
With a few basic requirements and a raw site, Mr. Alpesh was looking for a low cost yet uplifting environment for his workspace. It was an opportunity for us to be allowed to play in an open ground with a canvas to portray our potential.
One of the biggest cost consuming tasks of the project was to come up with the partition walls and designing spaces that reduce circulation area, whilst efficiently utilizing the transparent facades that wrapped the entire office.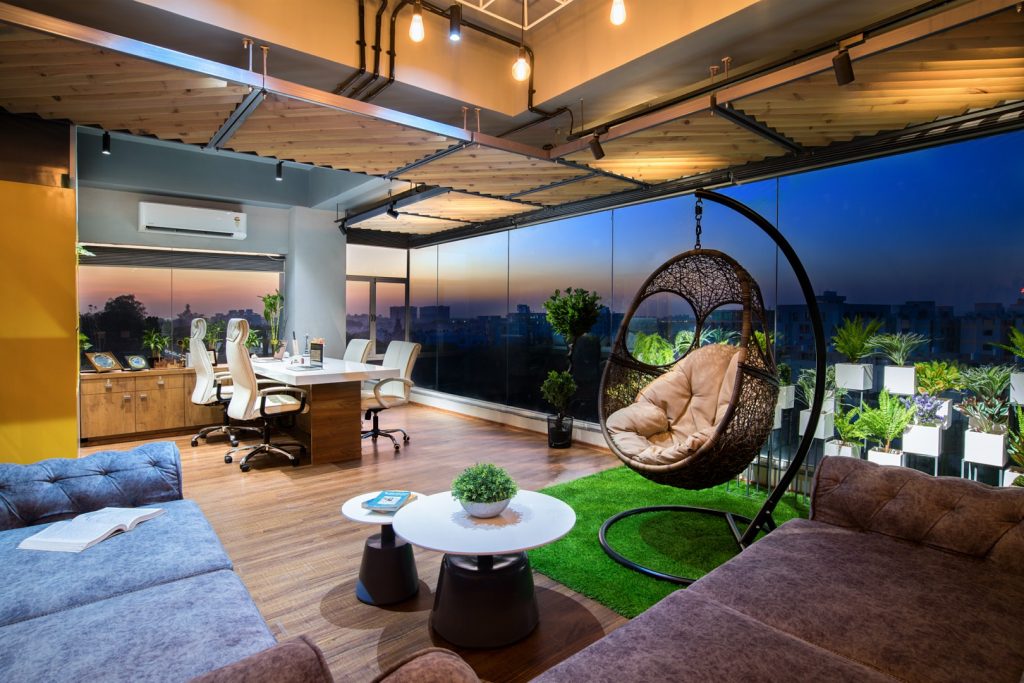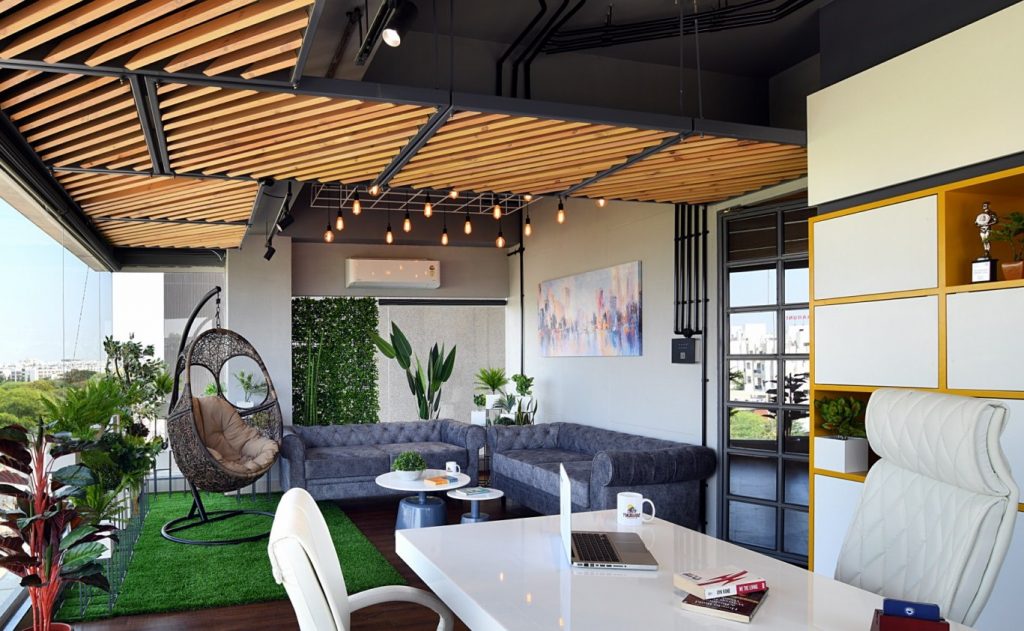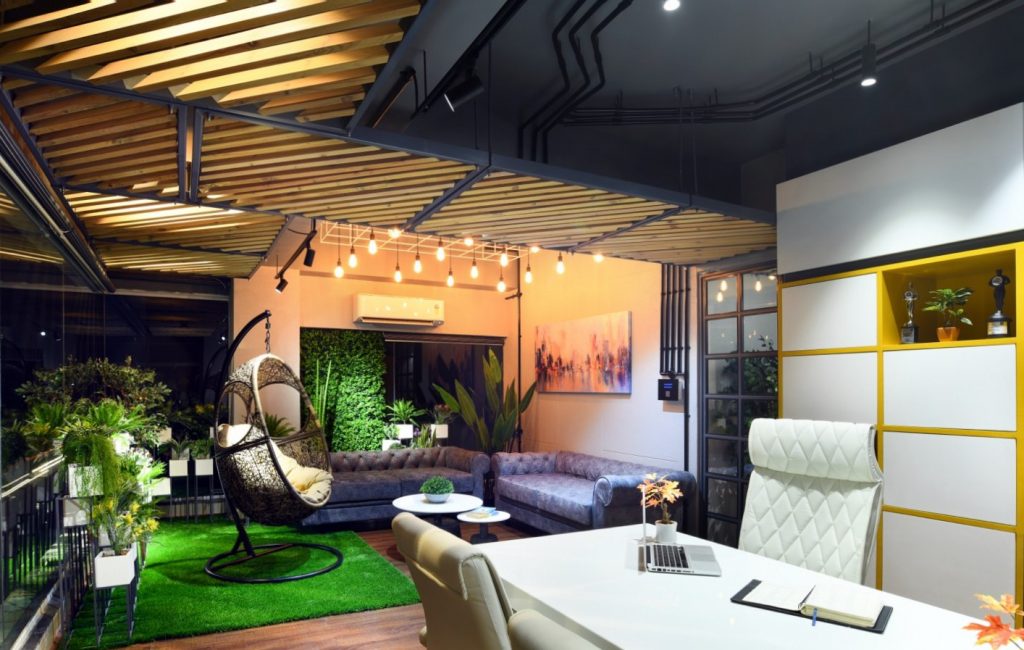 The spaces within the office allow the client to establish a sense of institution into his workspace as he expands his business with a common central core of interaction point. Dictated mostly by the views, each space is designed to pull the user into space, well-lit, and judiciously utilized.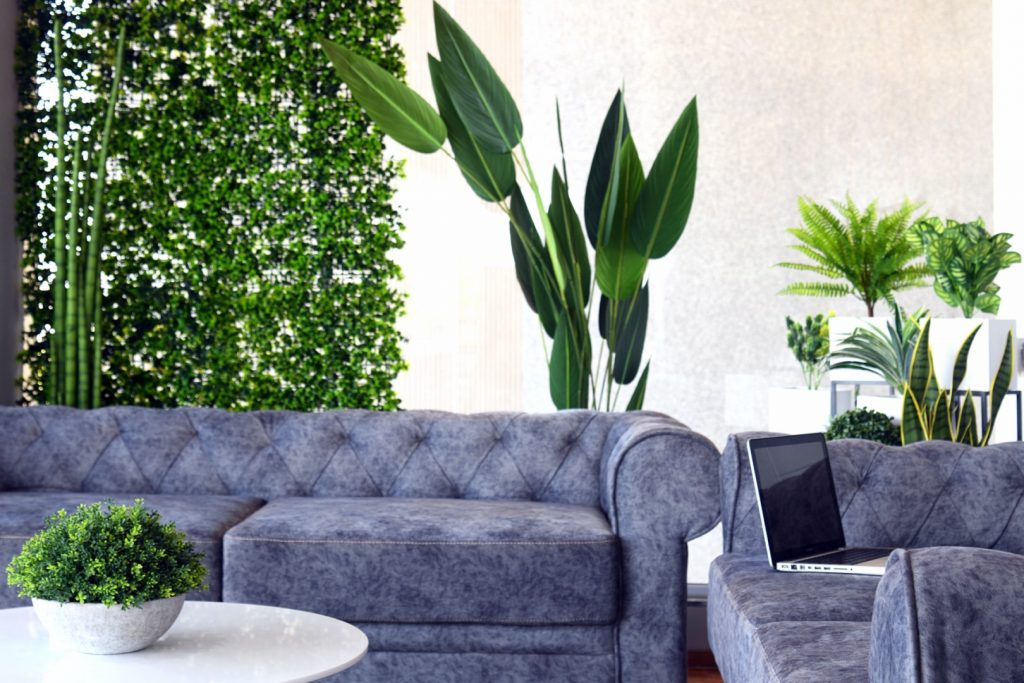 Unlike the common practice of making partition walls with bricks or ply, we chose to opt for Mild Steel frames and MDF sheets, coated with a layer of exposed concrete texture which brought down the potential cost by a whopping 60%. This allowed us to introduce a concept of reusable structure and furniture into our design, allowing the client to easily renovate his spaces from scratch in the future.
A secondary element that allowed to keep a check on pricing was the electrical wiring which has been left exposed, however not as simple yet as we decide to float these cables along the span of the ceiling, allowing each element to exist in its own space. Hung by delicate MS clamps specially fabricated to maintain the exact distance between the ceiling, the partition walls, and the furniture layer. Exposed wiring combined with touch and smart operations, give the space an honest and neat look.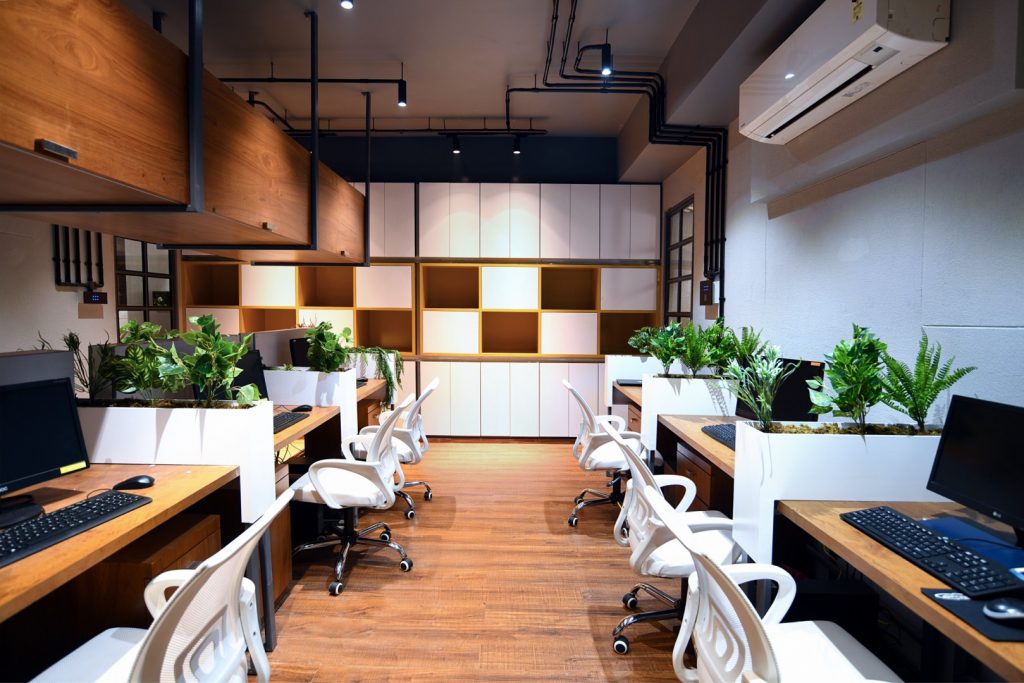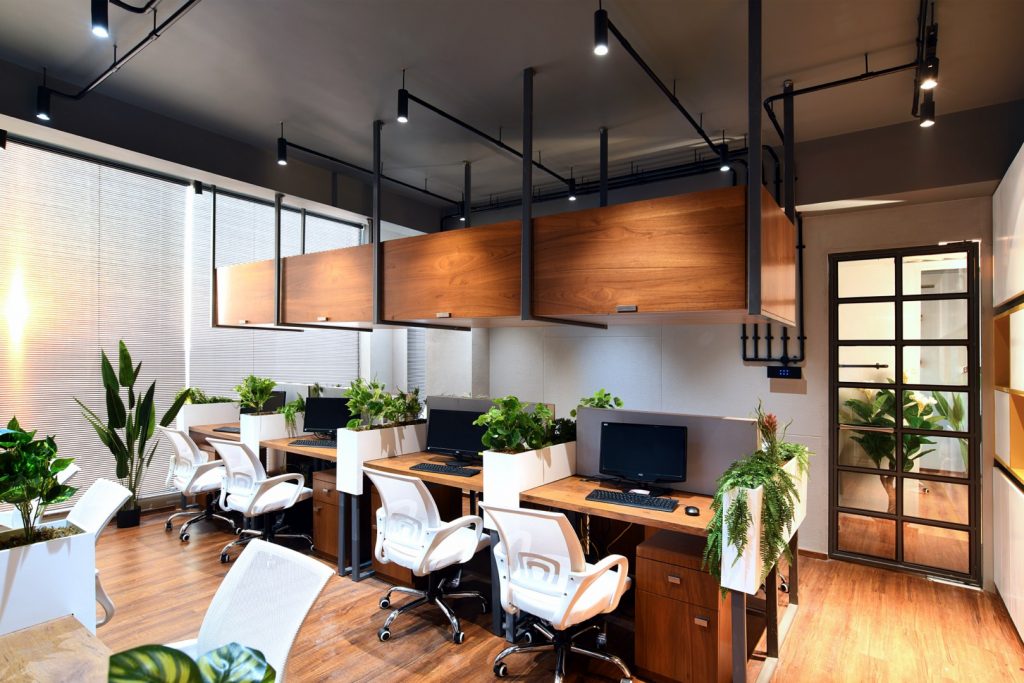 With two points of entry one dedicated to the staff and one for the visitors, the circulation has been brought down to a central core of the space that then spills into different areas, which has been beautifully highlighted using a grid of metal frames with louvered pine fins that hover above movement spaces.
A lot of sincere efforts have been put into putting this element together as one can see by how precisely it has turned out. Each set of grids individually prepared to assure a seamless introduction at the entrance of every space and slowly splitting into its fins as you walk into the space. Carefully crafted and placed at precise angles this rather heavy piece sits floating above your head effortlessly.
All these different ideas and their resultant elements have to lead to a variety of materials being used to allow them to co-exist in one frame, stitched together with a layer of reusable furniture that too follows a language of levitation in the composition and at the end touched upon by a splash of green to bring calm into this harmonious mix of materials.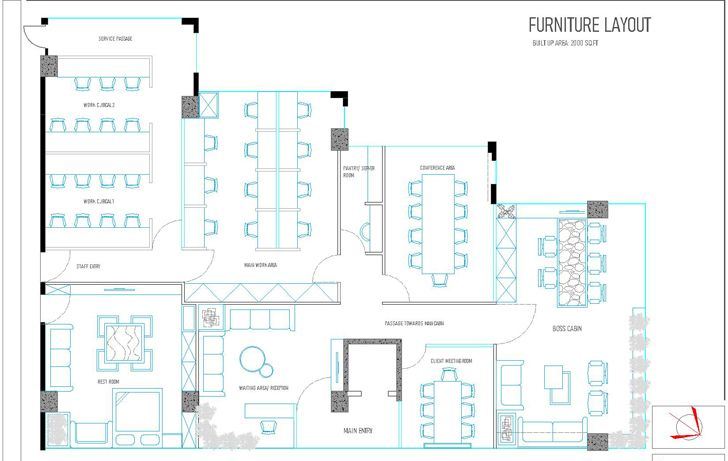 FACT FILE:
Design Firm: Chirag Raj Design Studio
Client: Mr. Alpesh Patel
Principal Architect: Chirag Raj
Carpet Area: 2000 sq. ft.
Location: Vadodara, Gujarat.
Photography: Sudhir Parmar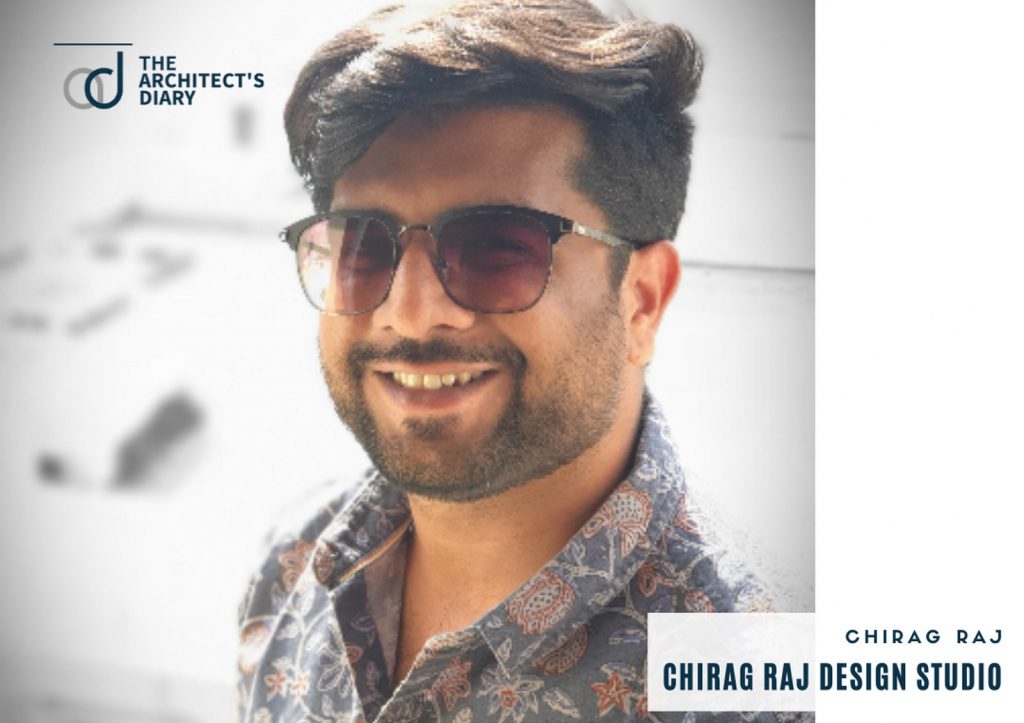 Facebook: https://www.facebook.com/Chirag-Raj-Design-Studio