This Temple of Steps is made out of Black Limestone Ziggurats in Nandyal | sP+a
sP+a, the mumbai-based firm led by sameep padora, has completed a temple for the residents of villages around the indian city of nandyal. the project comprises two shrines to balaji and varahaswamy in the form of black limestone ziggurats. meanwhile, the same material has been used for a separate structure that contains the priest's quarters and a prasad counter for offerings. a tank, referred to as a 'pushkarini', surrounds the temple with a shallow body of water.
Visit : Sameep Padora & Associates ( sP+a )

as the project is located in a particularity dry region, the architects say that the ecological strategy for the project began with the importance of bringing groundwater to the site. 'in the dry terrain of nandyal, the main concern was to provide a space which would marry the socio-cultural expectations of a temple with the ecological framework and dynamics of and around the site,' explains sP+a. 'the immediate context of cotton and chilli farms in the region were fed by a natural canal system which had dried up.'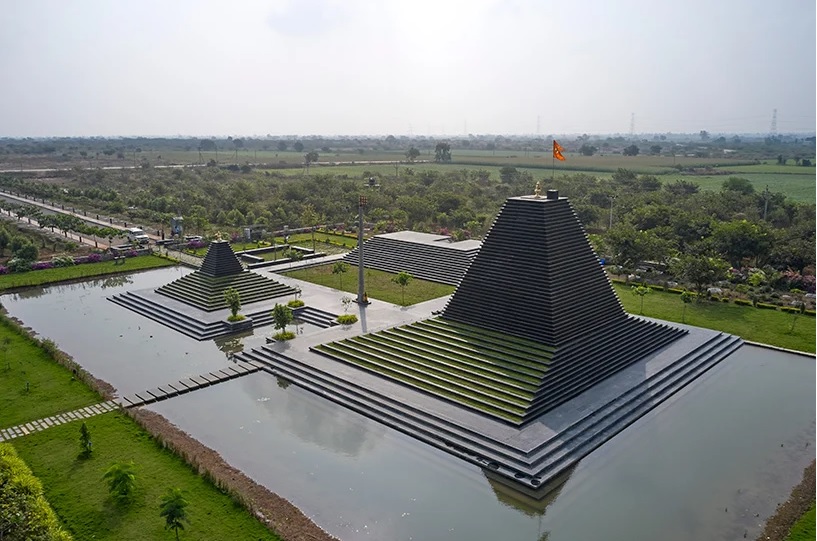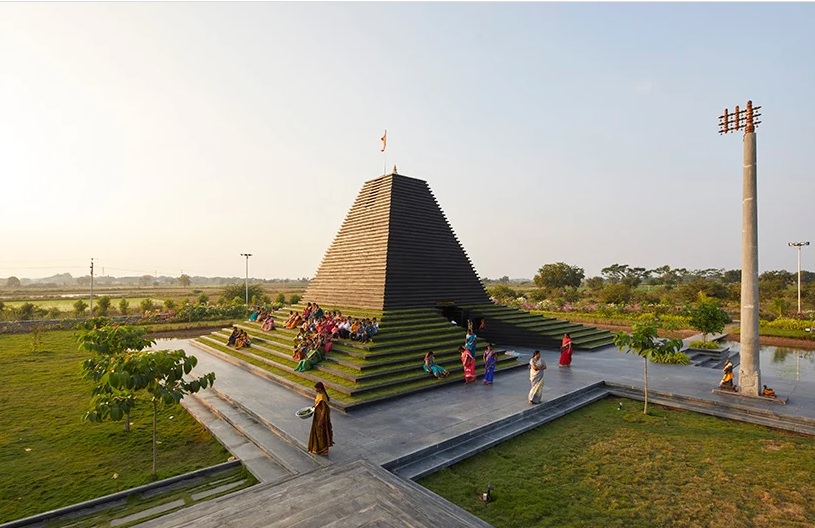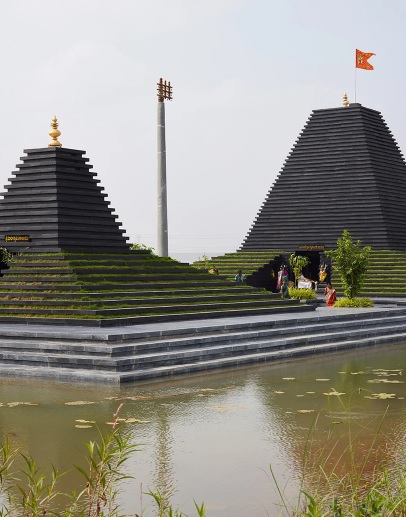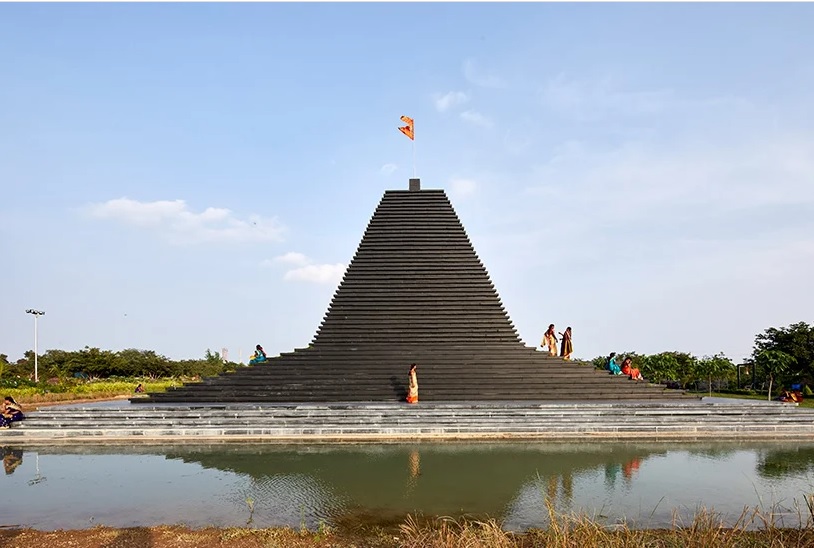 therefore, water overflow from nearby limestone quarries was led to a low-lying recharge pit or 'kund'. the design team then imagined the banks of this setting as a social space, similar to that of a traditional 'ghat' — a flight of steps leading down to a body of water. 'this negotiation of land and water with steps is a significant part of india's architectural heritage as is seen in the ghats of the ancient city of benaras (varanasi)', the architects continue.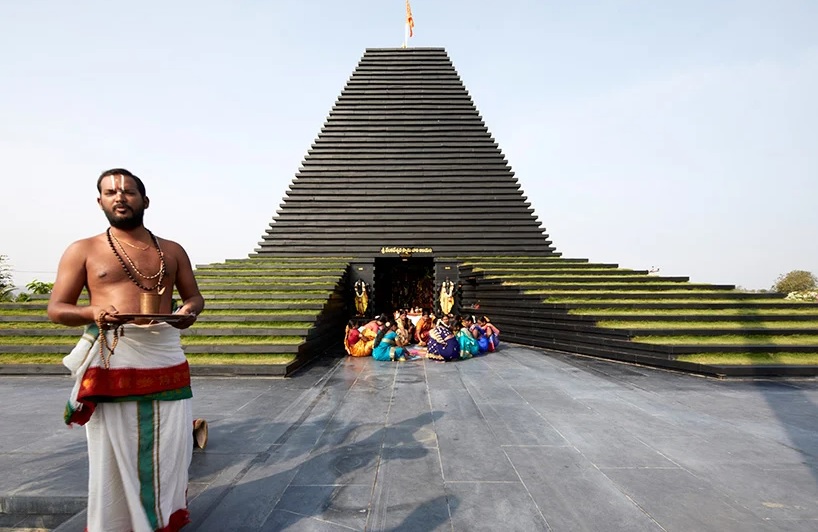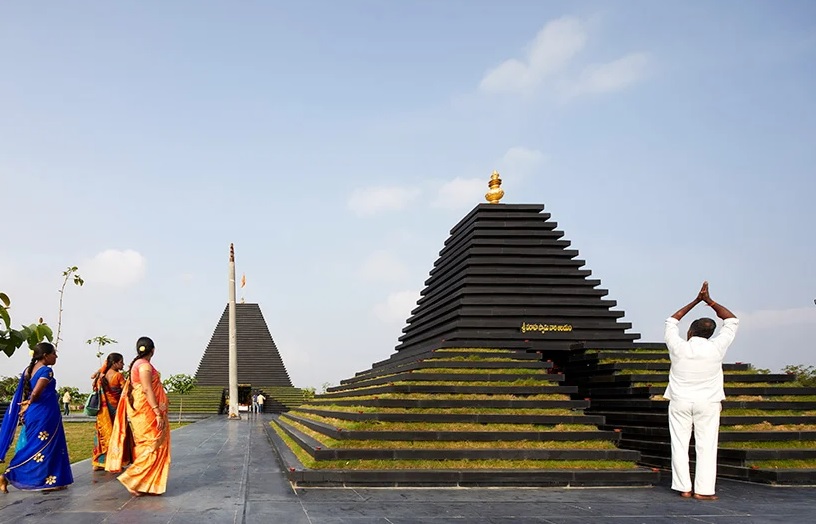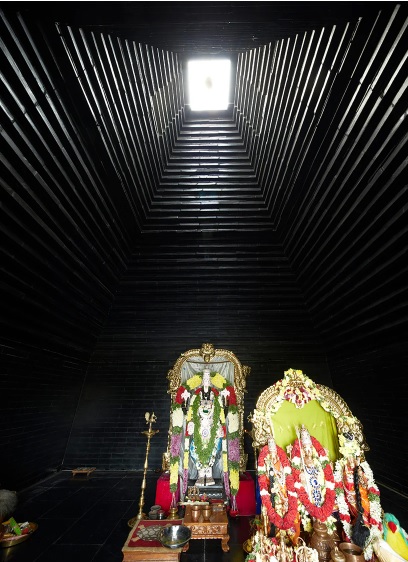 sP+a says that the planning of the balaji temple, also known as the 'temple of steps', was based on a 10th century design for the same deity in the city of tirupati, which includes the same shrines. the construction process uses locally available black limestone slabs to form the main body of the temple. meanwhile, soil and planting has been incorporated in the lower half of the structures to provide protection against heat.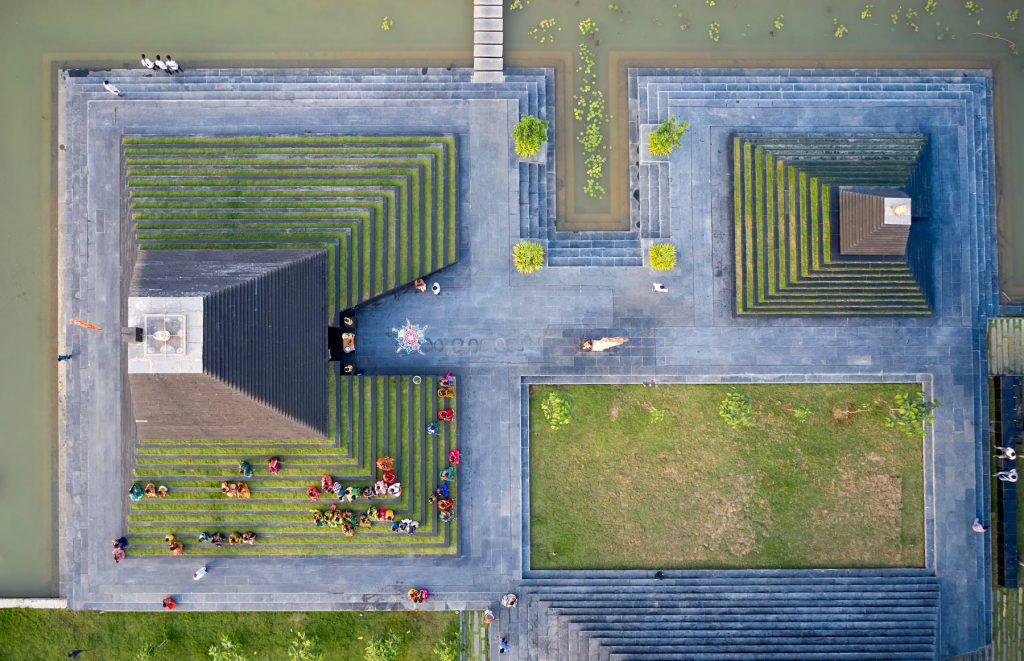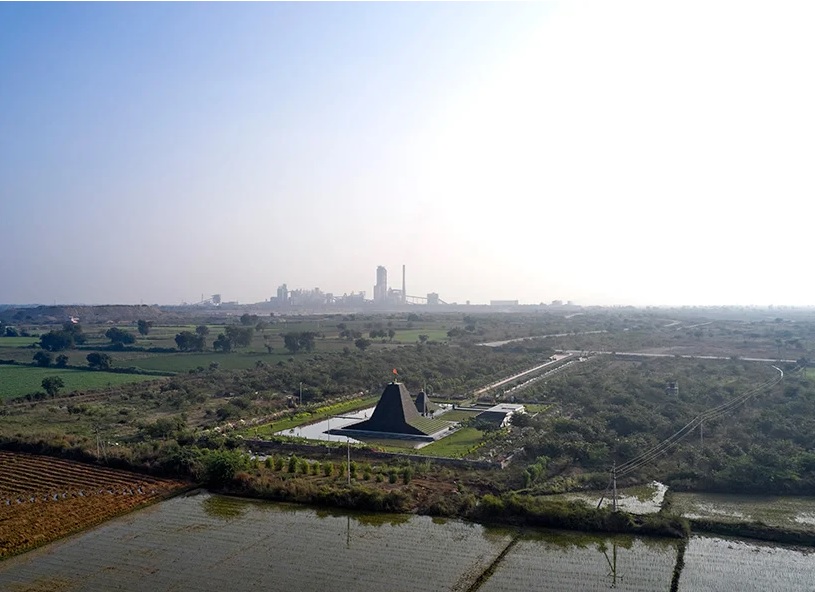 Project Info:
name: balaji temple (temple of steps)
client: JSW
location: nandyal, andhra pradesh, india
area: 2.5 acres
architects: sameep padora & associates
design team: sanjana purohit, vami sheth, aparna dhareshwar, kunal sharma
material: limestone
photography: edmund sumner