The Stone Jali Helps Lowering The Temperature Inside This Dwell
Studio 'Parekh Collaborative' which recently completed the dwelling with Landscape and Interiors at Burhanpur, Madhya Pradesh.
Rambaugh, an ecological vision where the climate and clients brief translated into a 'House'. Authentic both in terms of context and workmanship with the material palette of sandstone and M.P. Teak providing sensual experiences.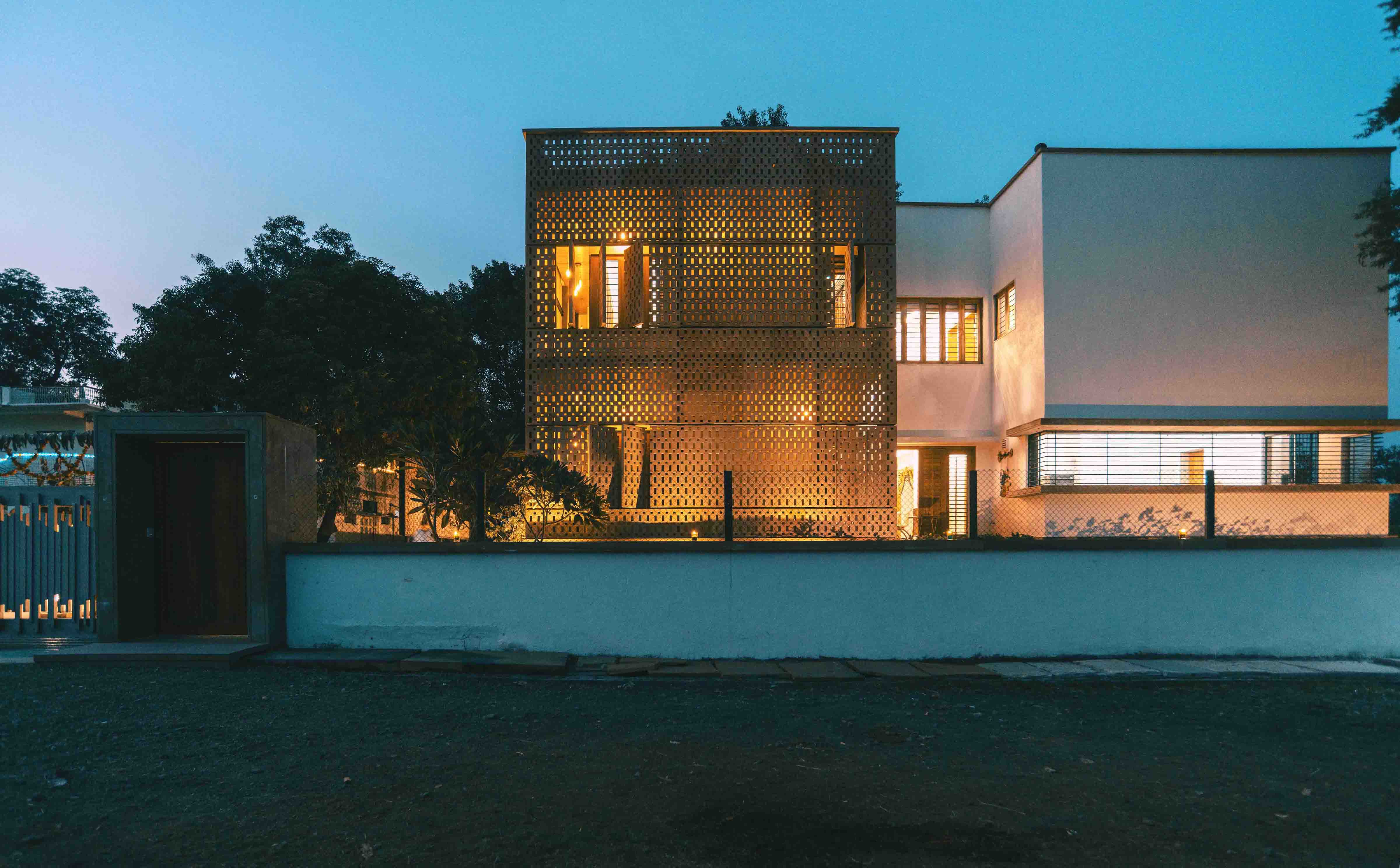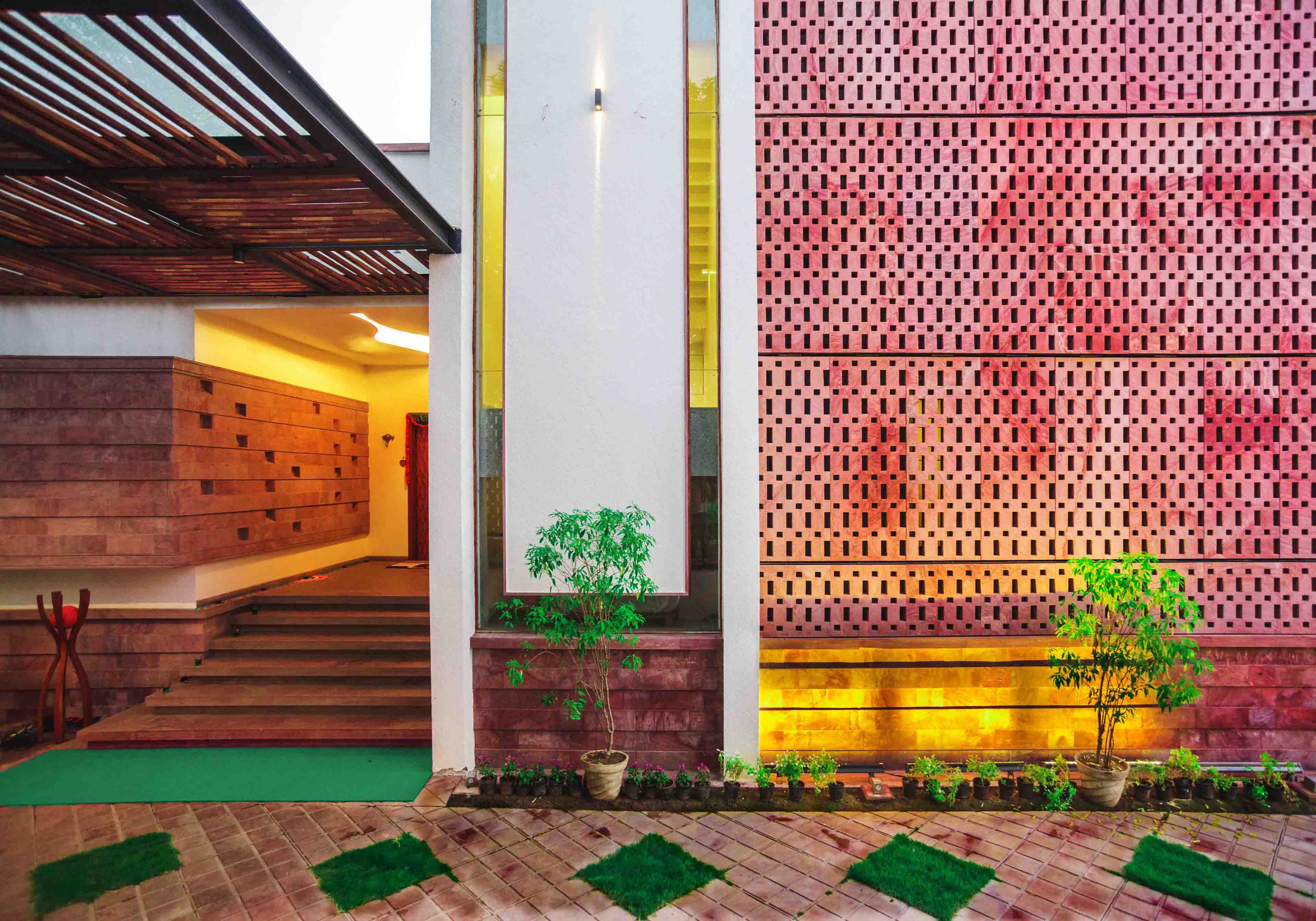 The temperature change of a minimum 6 to 8 degrees could be found round the year. Various techniques like stack ventilation, double envelope to create insulation and natural protection of an existing Tamarind tree worked very well for us to gain the temperature difference in interiors which are non-air conditioned, with the green cover within and around the precinct providing a calm environment.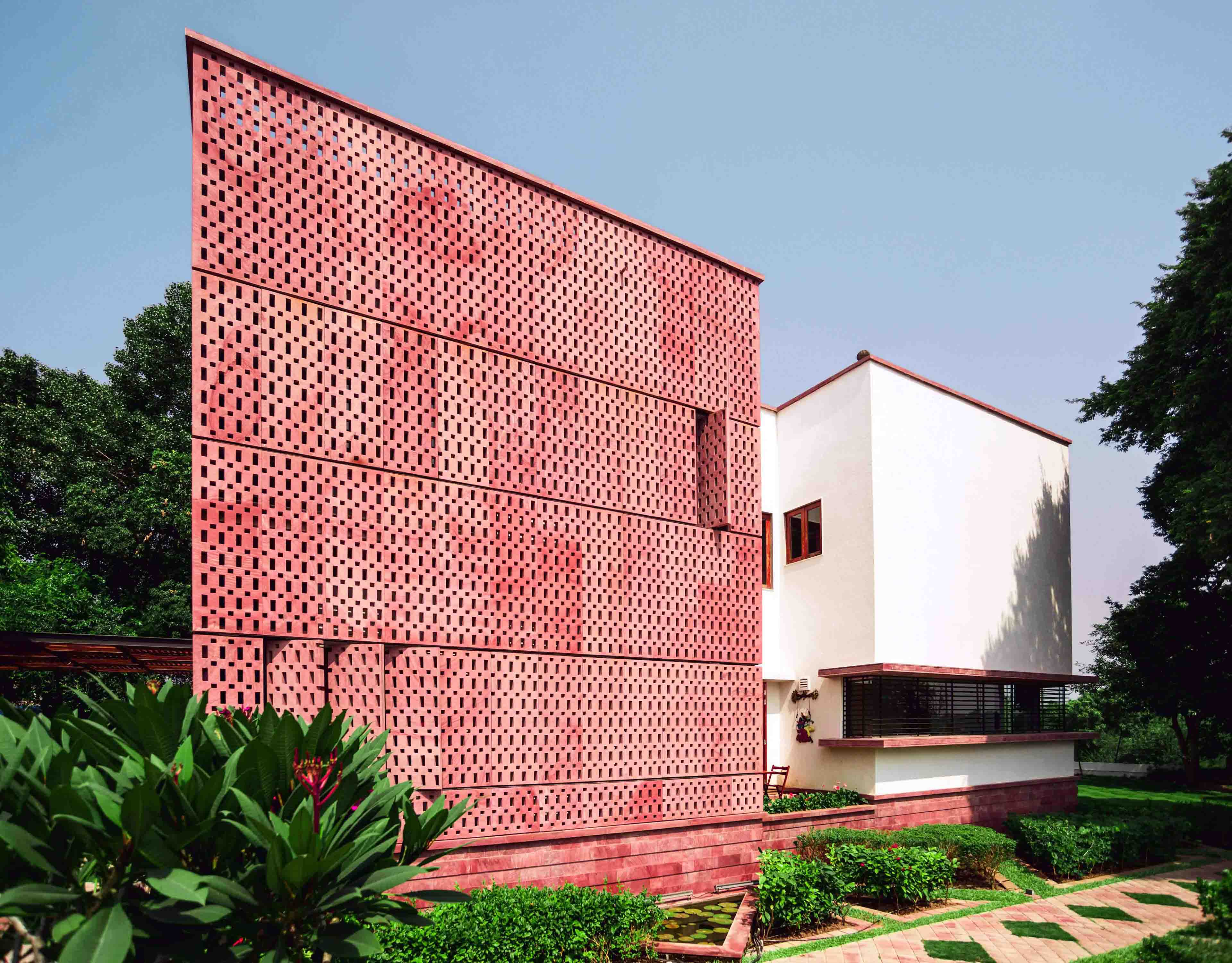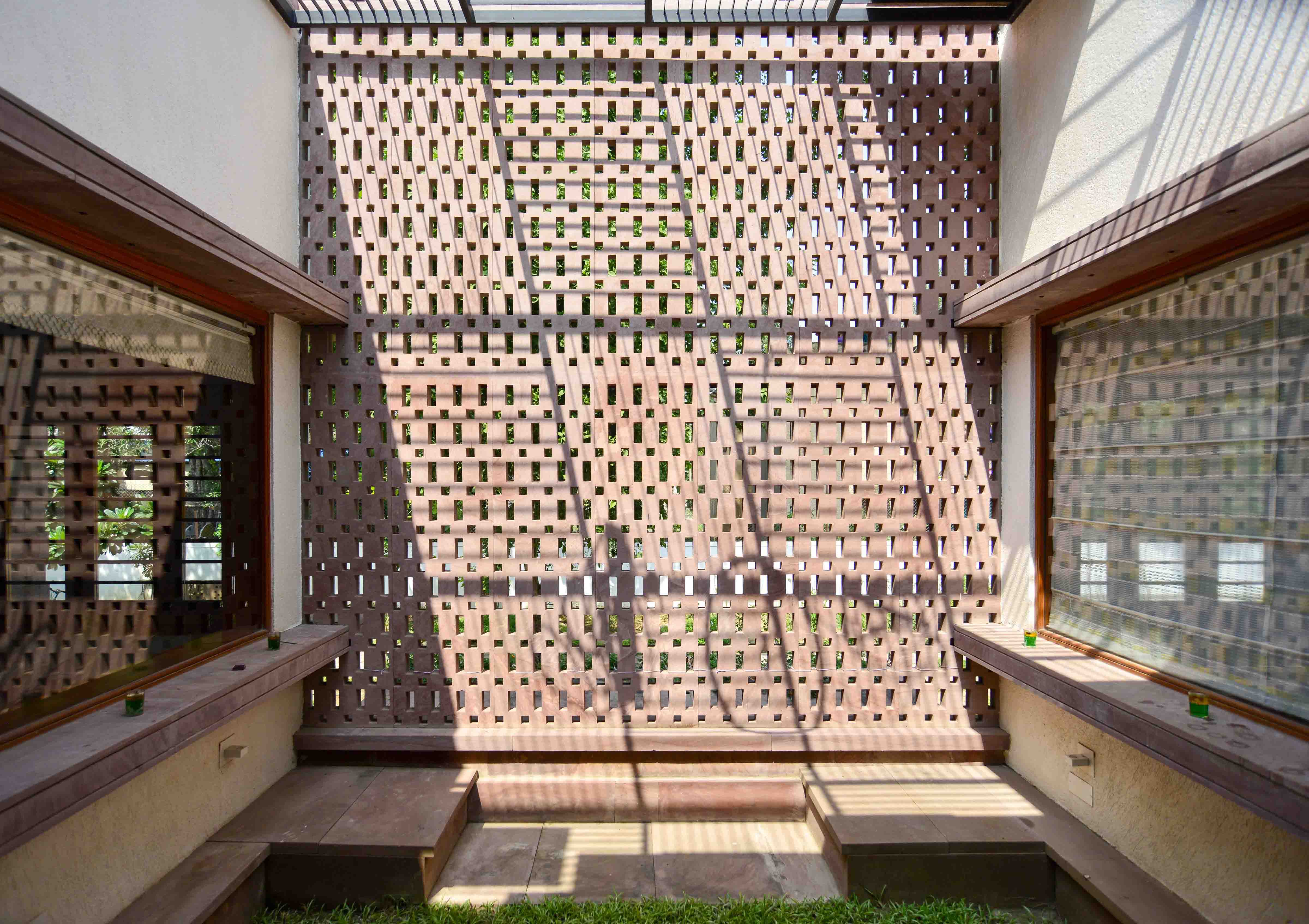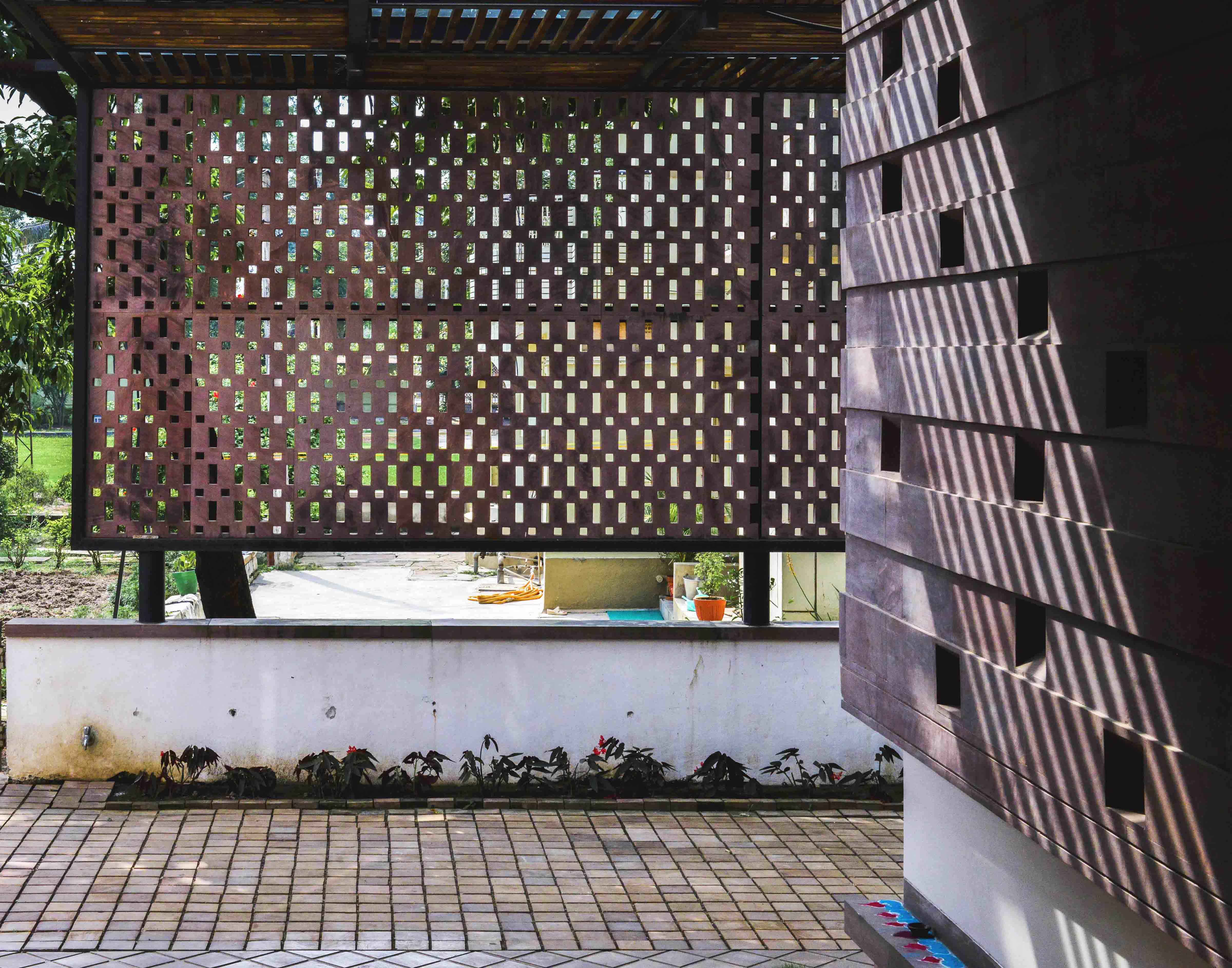 Private living space and dining area sit in between the informal green courts, creating a spatial relationship of in and out. A dialogue between the house and landscape being created using Mughal garden patterns. The stone Jalli which are hand cut created on site can be opened and closed for privacy and to keep the harsh sun out.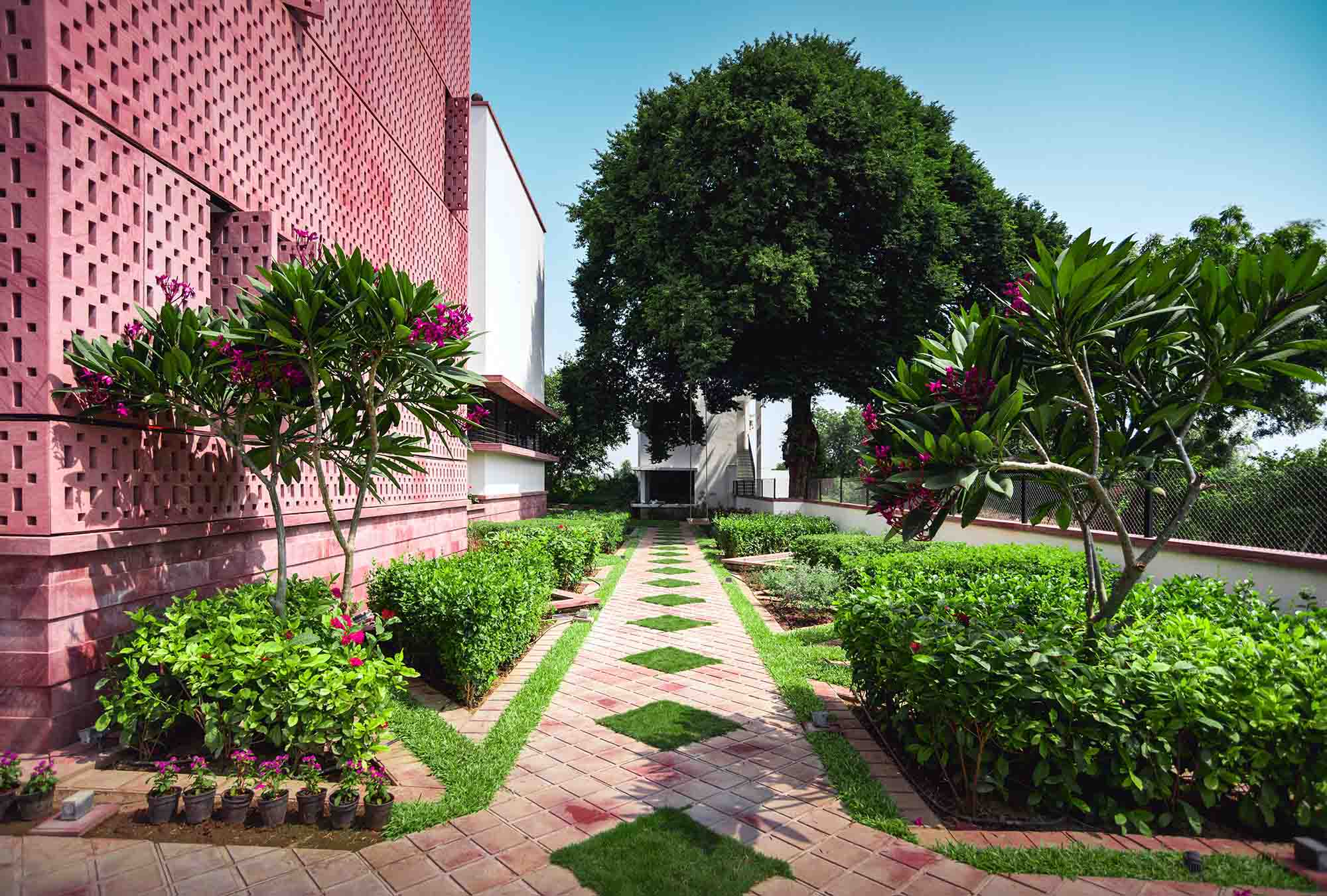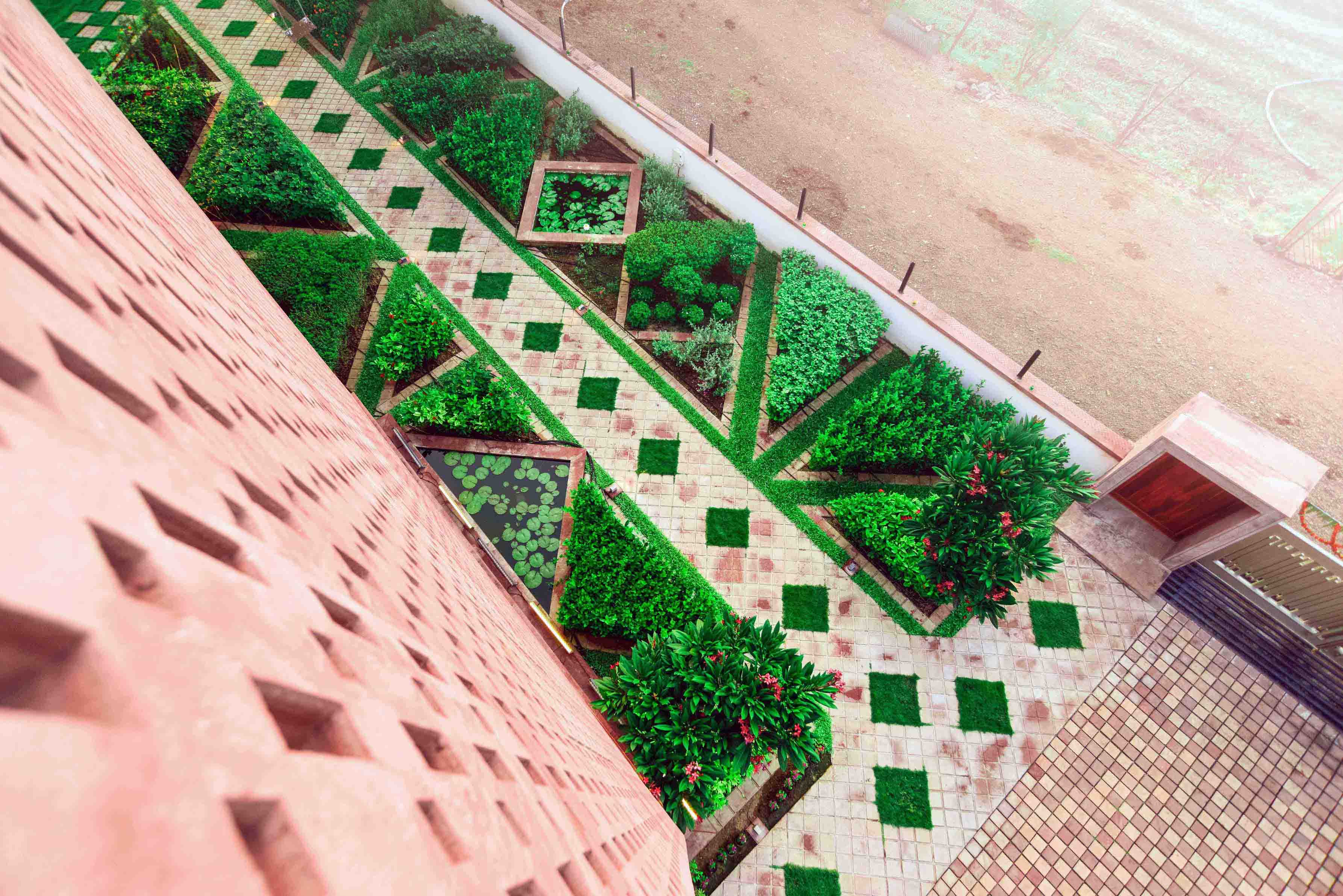 Every element within and outside the house, including landscape patterns, is handcrafted on site with a focus on simplicity and function. The rainwater harvesting tank is being created, which is being used for cooking and daily needs round the year.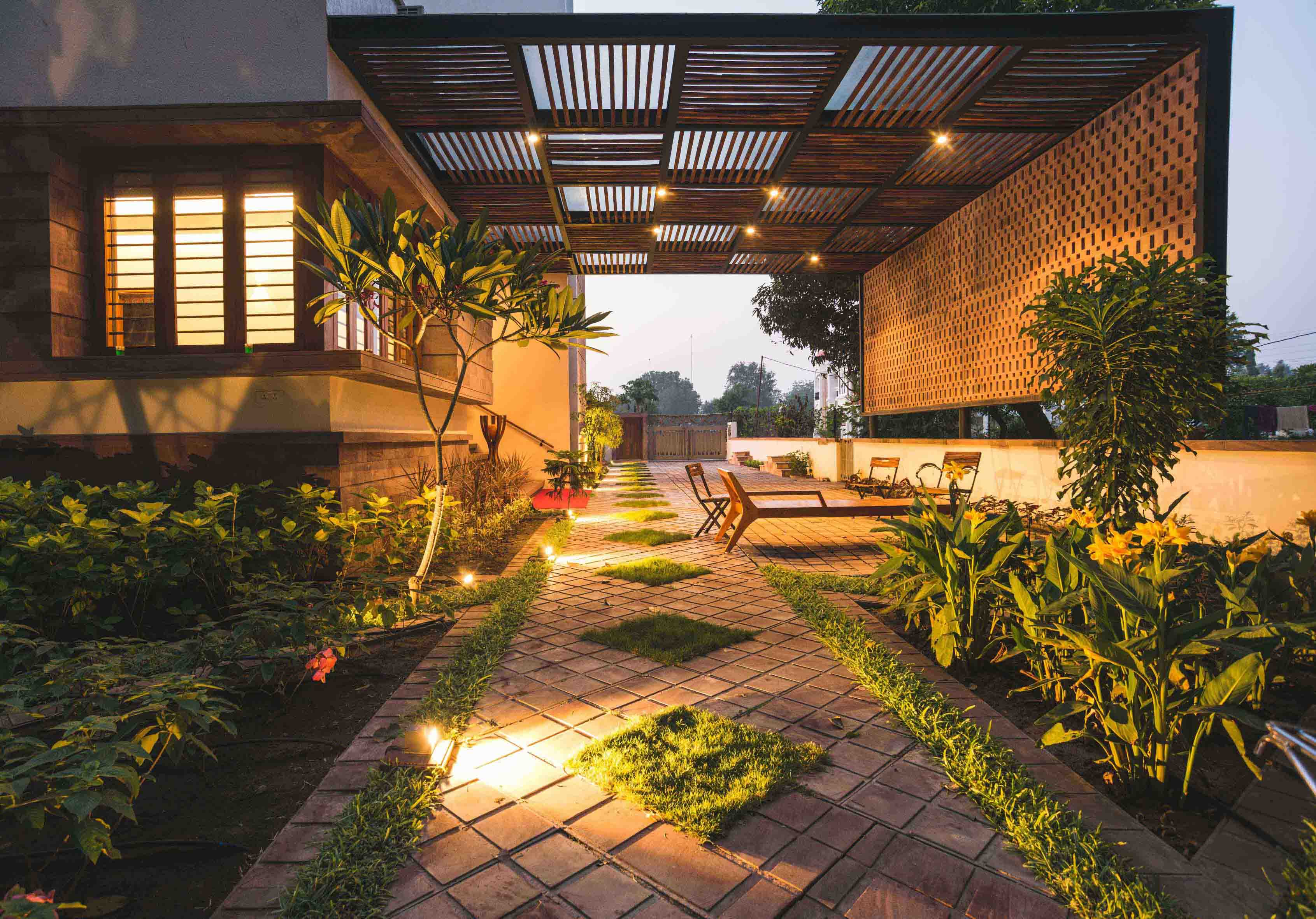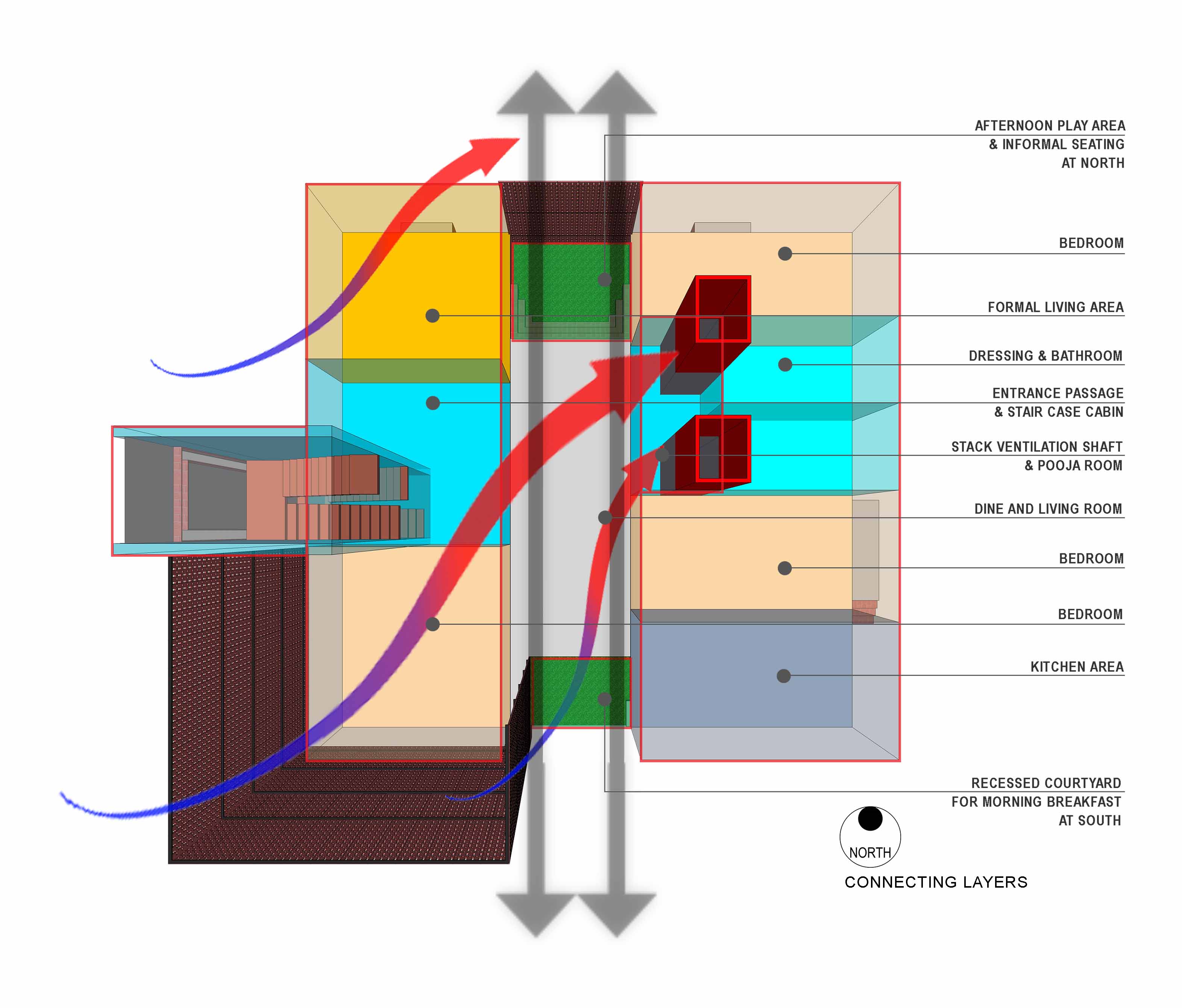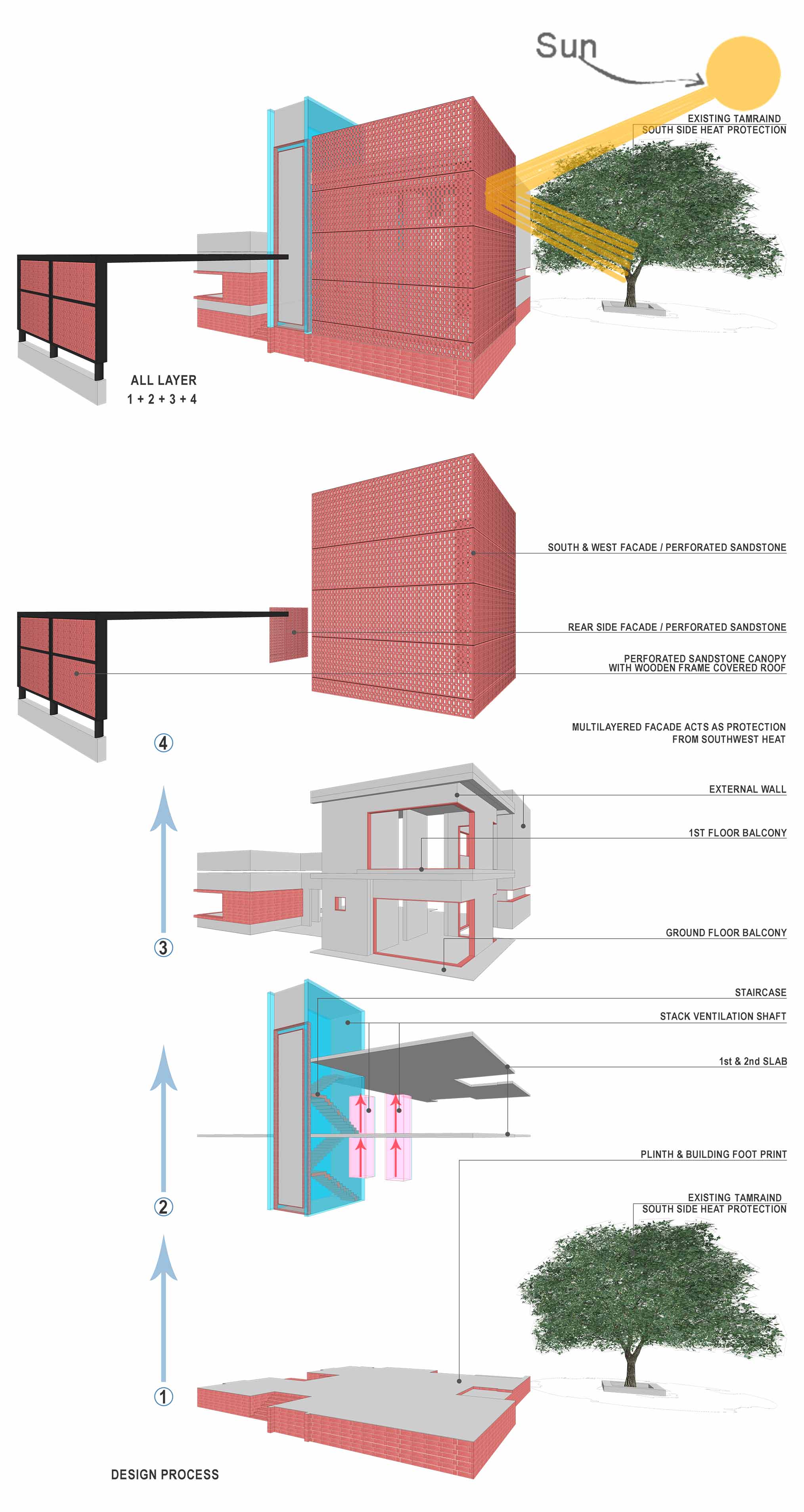 Visit: Parekh Collaborative