The House Of Volumes | OCA India
House of volumes uses an 18,000 sqft irregular quadrilateral plot to great advantage by maximizing the use of a central "pool courtyard" Inspired bt the "Aangan" in traditional Indian homes.
visit: OCA India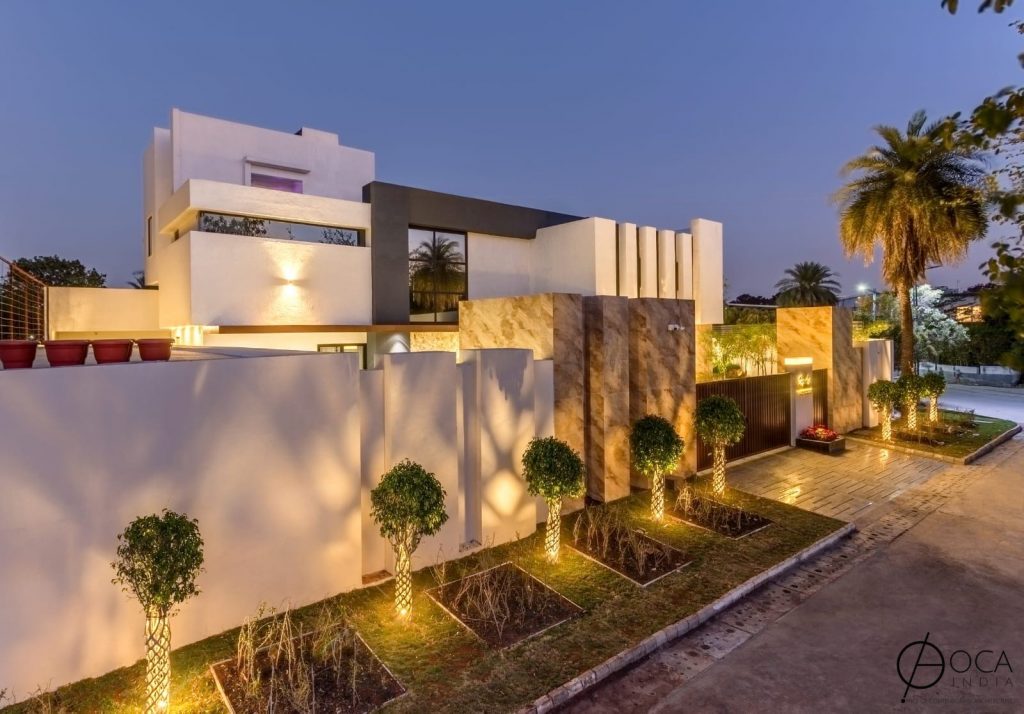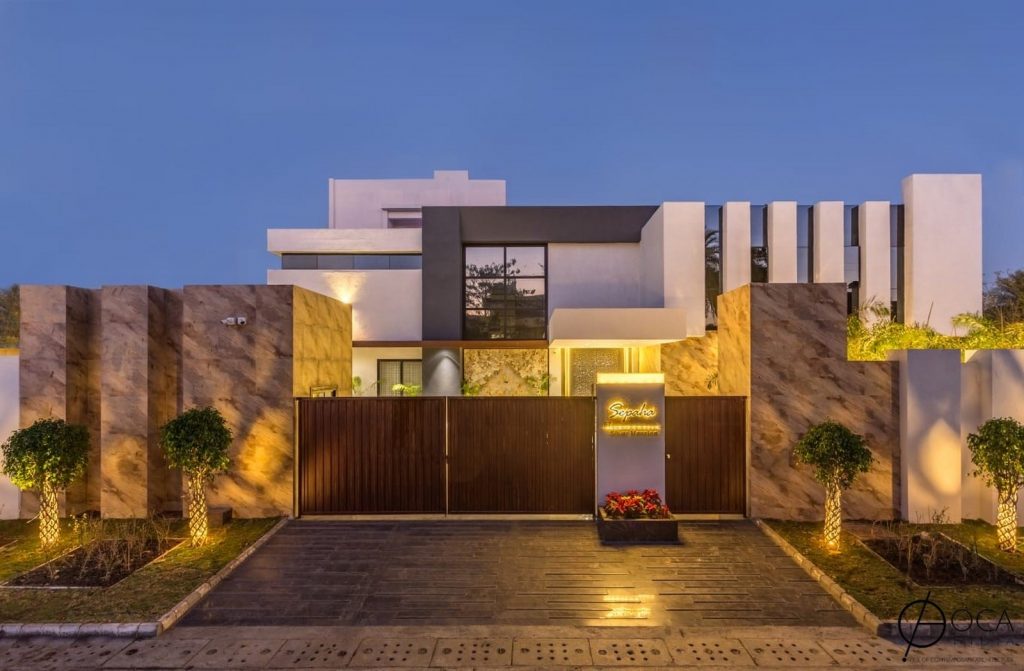 The courtyard pool is at the core of the home and all master bedrooms, kitchen, and dining, formal and informal living areas on the lower and upper level look into it. From the street, there is complete privacy due to a dense array of full-grown trees on the southern side which gives adequate shading to the large garden area.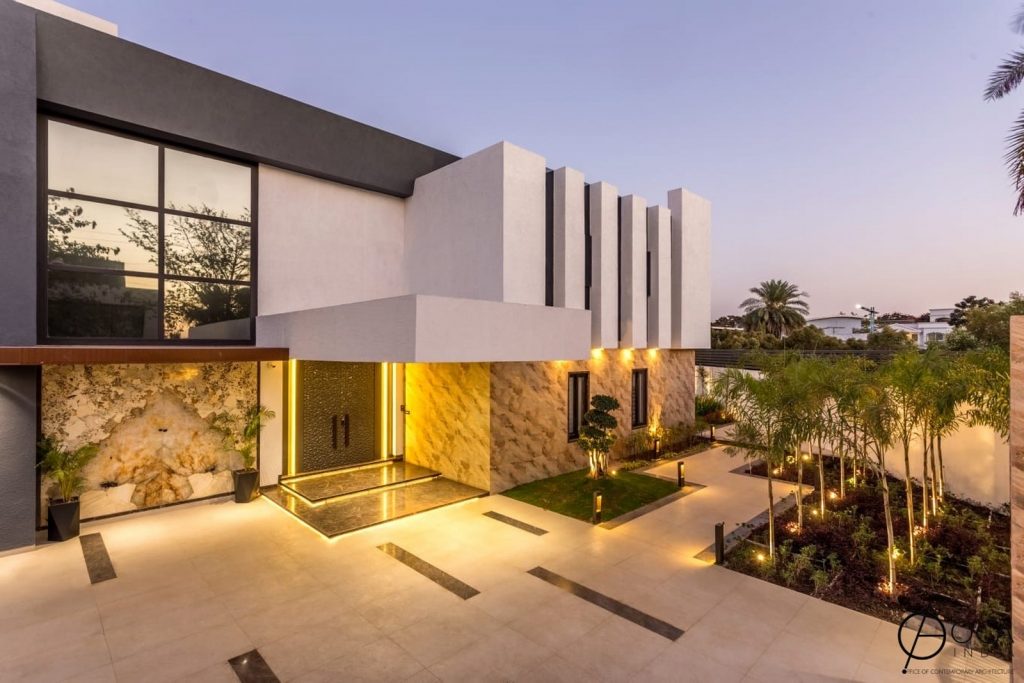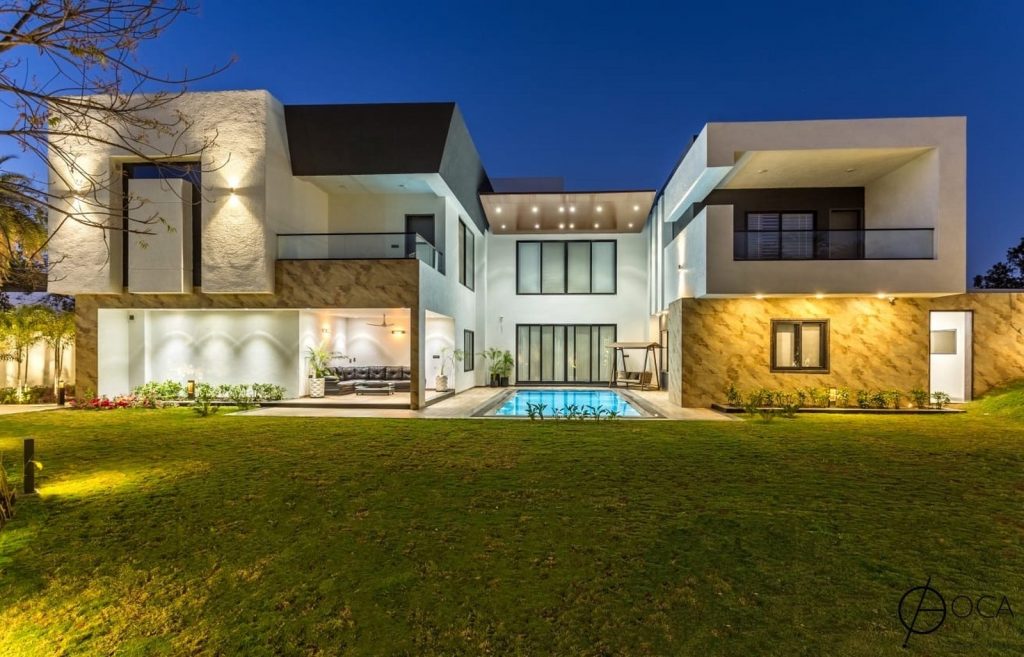 The houses read like a series of staggered abstract liner volumes. 20 feet waal cad in exotic Brazilian quartz stone Leads on to the entrance foyer in the southwest.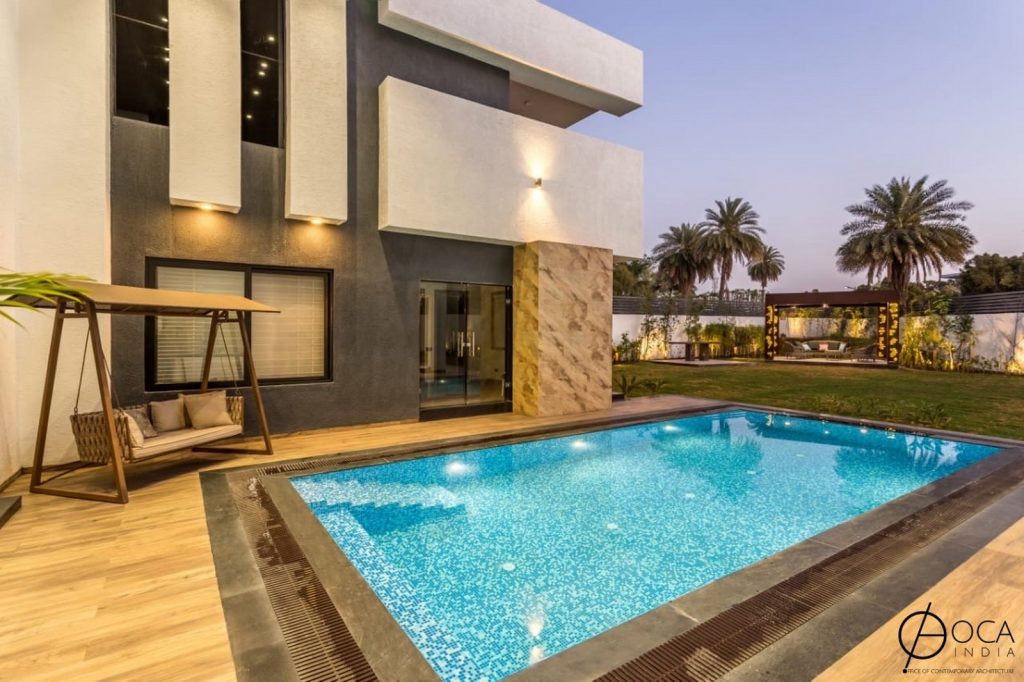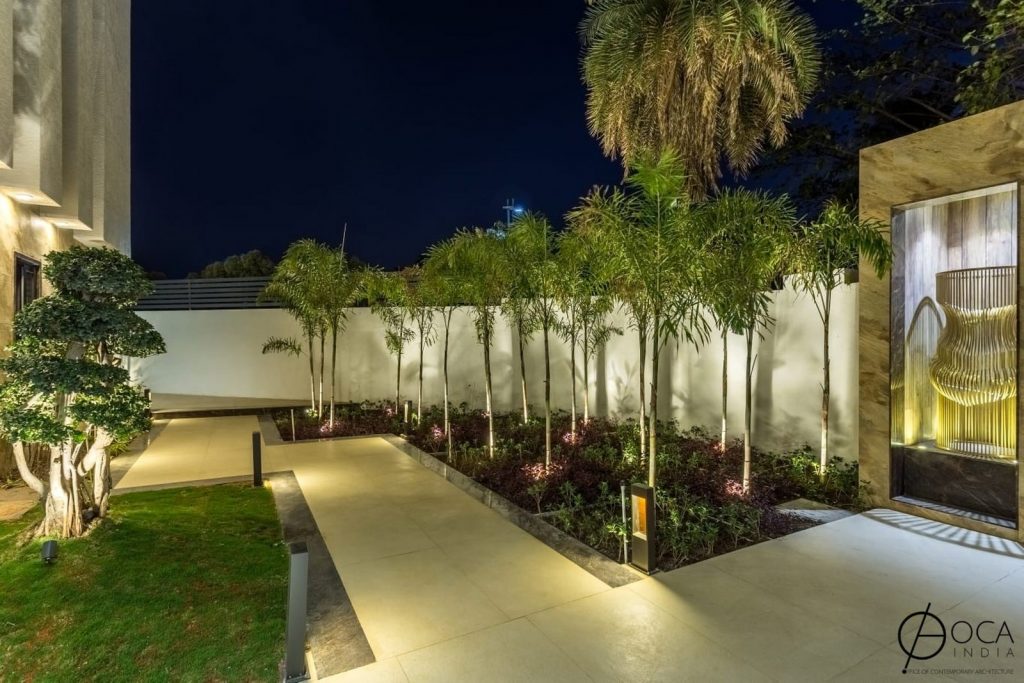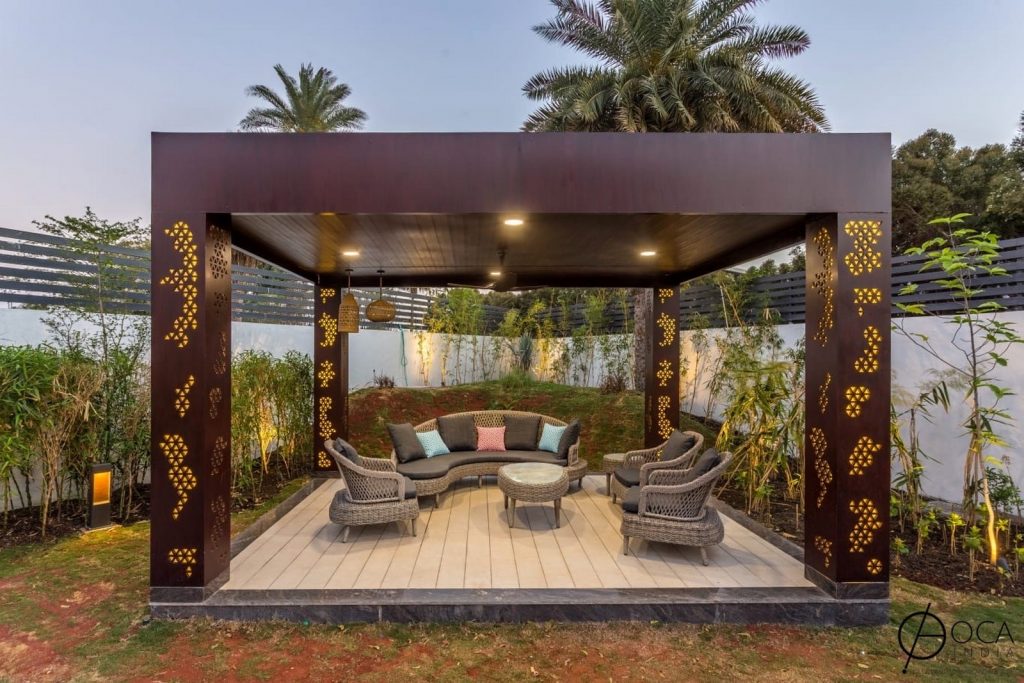 Client brief: The house used by 3 generations & 5 residents had a very simple & functional brief where the client specifically demanded large open spaces both indoor & outdoor. Their lifestyle revolves around home gathering & celebrations with friends for which the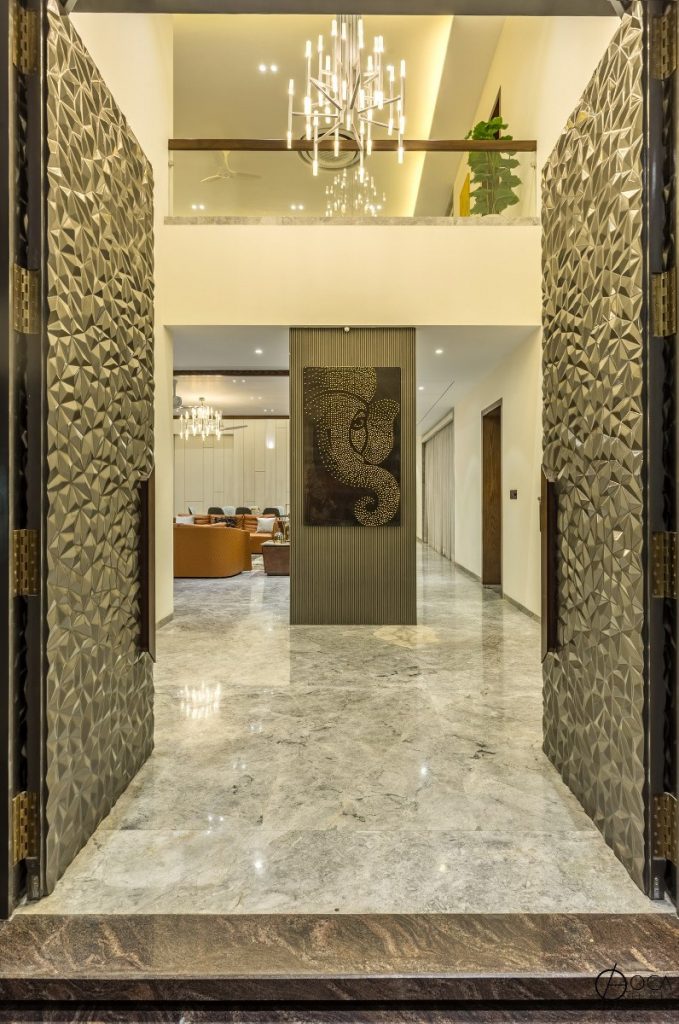 spaces were designed & placed to best communicate with each other. The traditional Indian ethos & values of a courtyard had to be implemented along with a swimming pool for perpetual use with 5 bedrooms & necessary family living spaces. The client was specific about the budget & desired a clean, subtle yet vibrant interior style.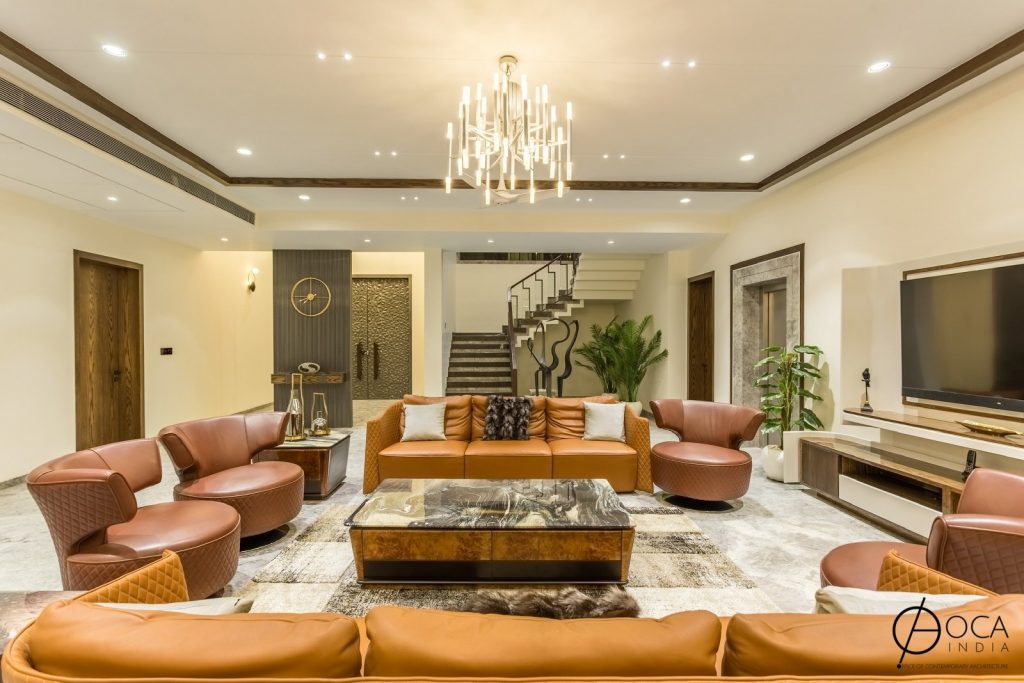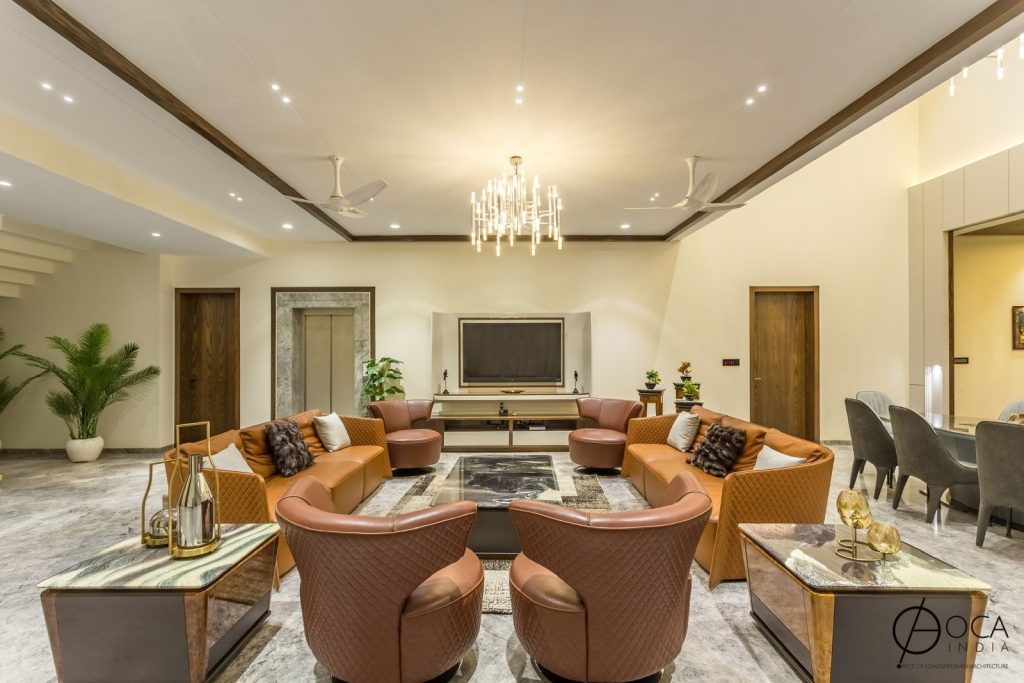 Context: House of volumes located in a posh township of Indore has a design concept that has all the living spaces and major bedrooms face an open space with views of pool courtyard & garden. The main element of the house is the location of the swimming pool which plays a very important role in improving the indoor air quality & helps in passive cooling.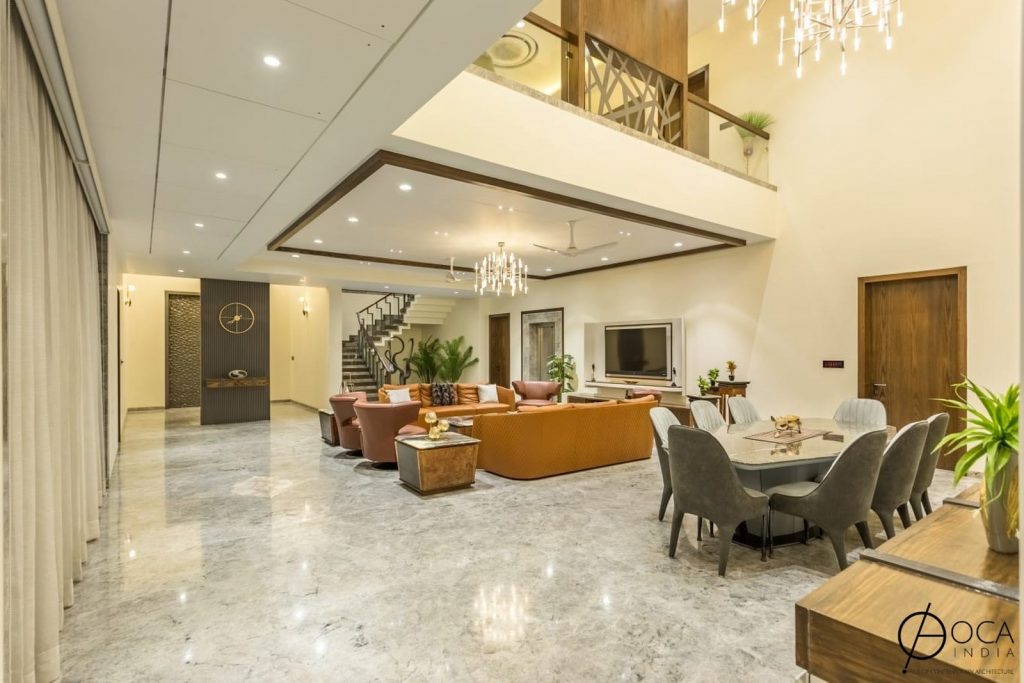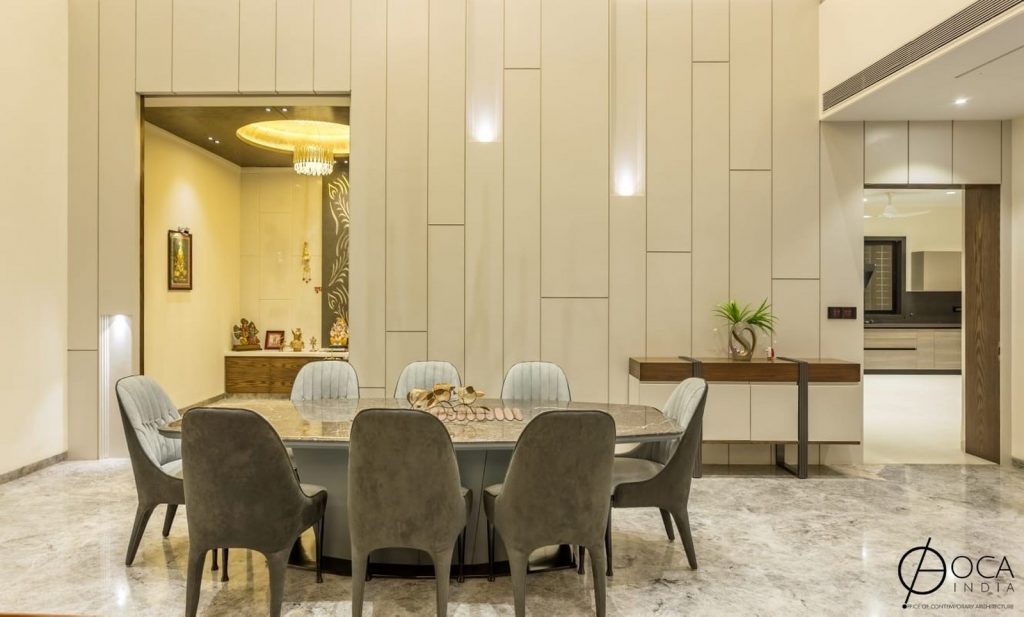 Concept:
Transparency: all the spaces are connected in such a manner that it's easy to orient ourselves in the house.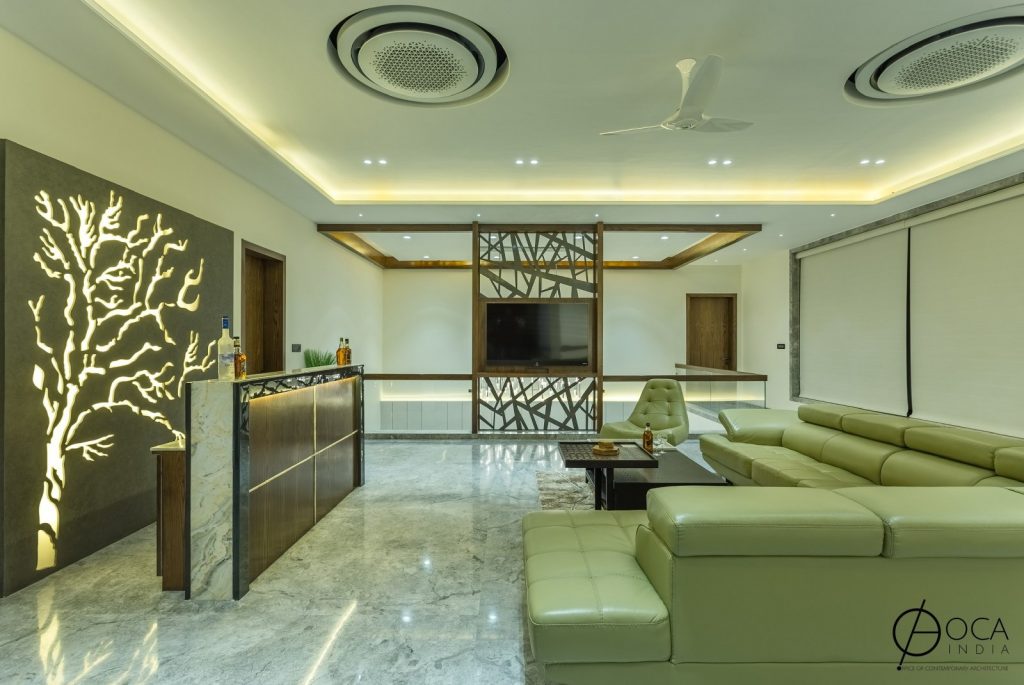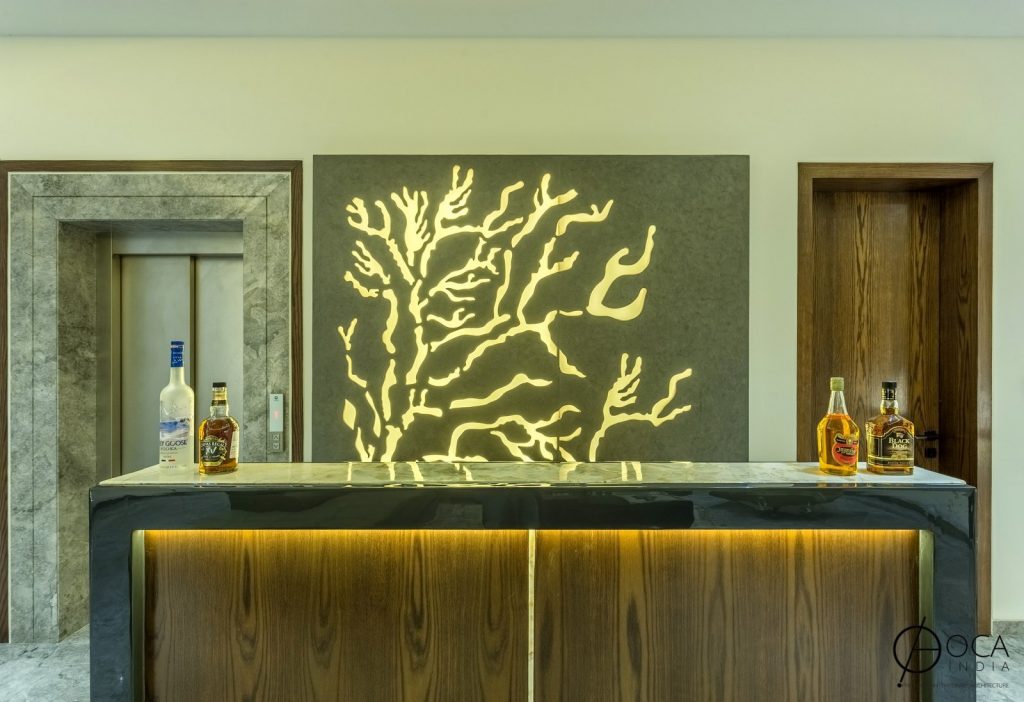 Interconnection: all the spaces are divided into private and public manner but are connected with a transition space.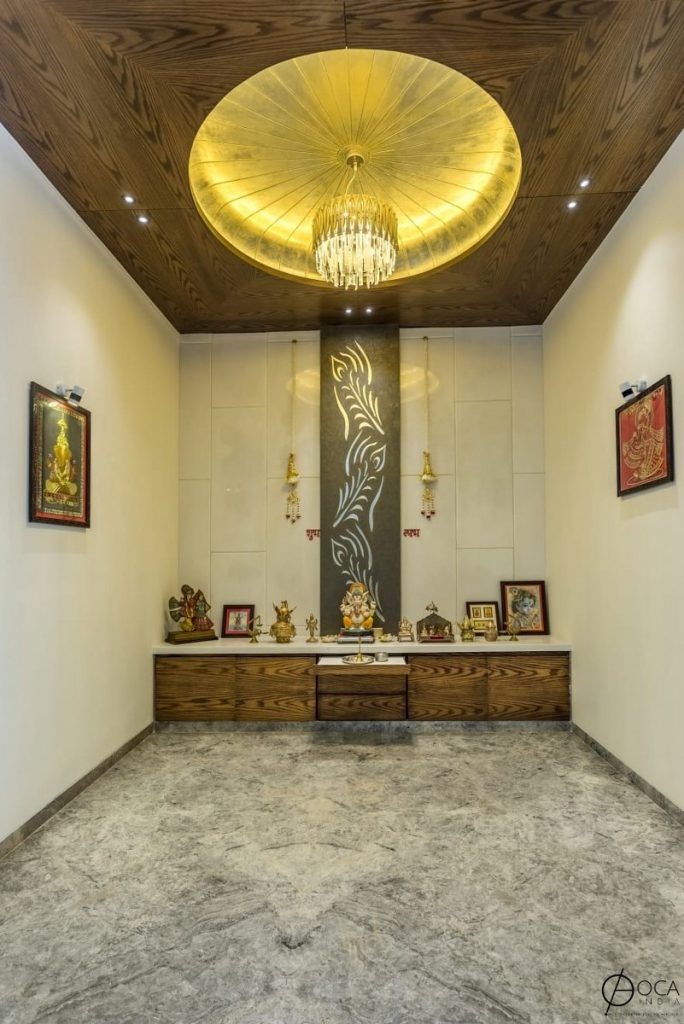 Interaction: all the spaces are planned in such a manner so that the user feels a cozy environment and feels connected to the family.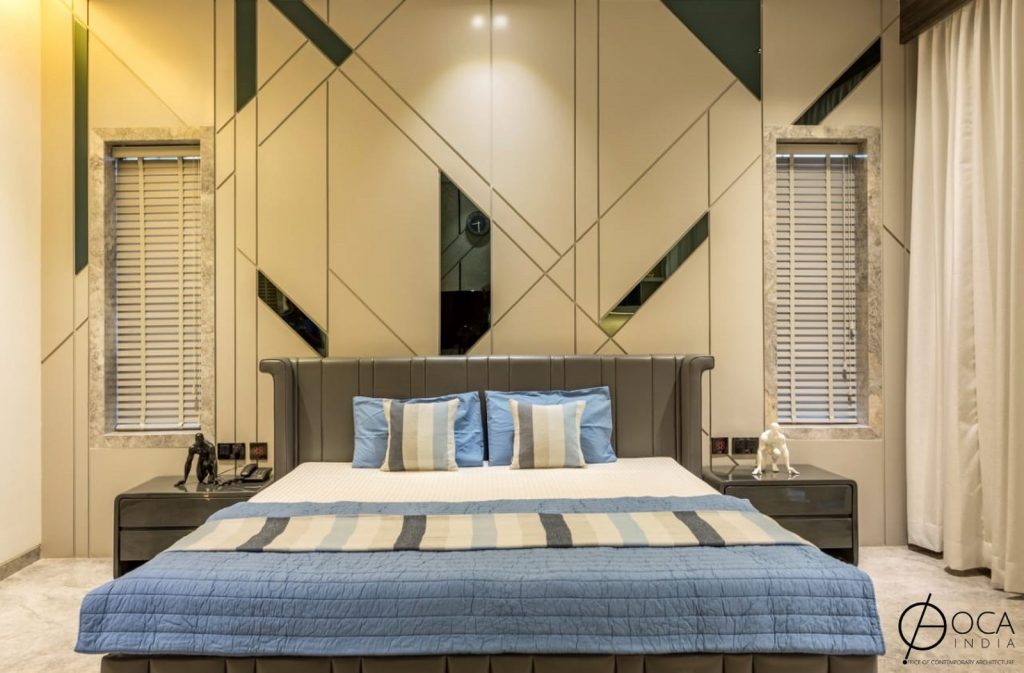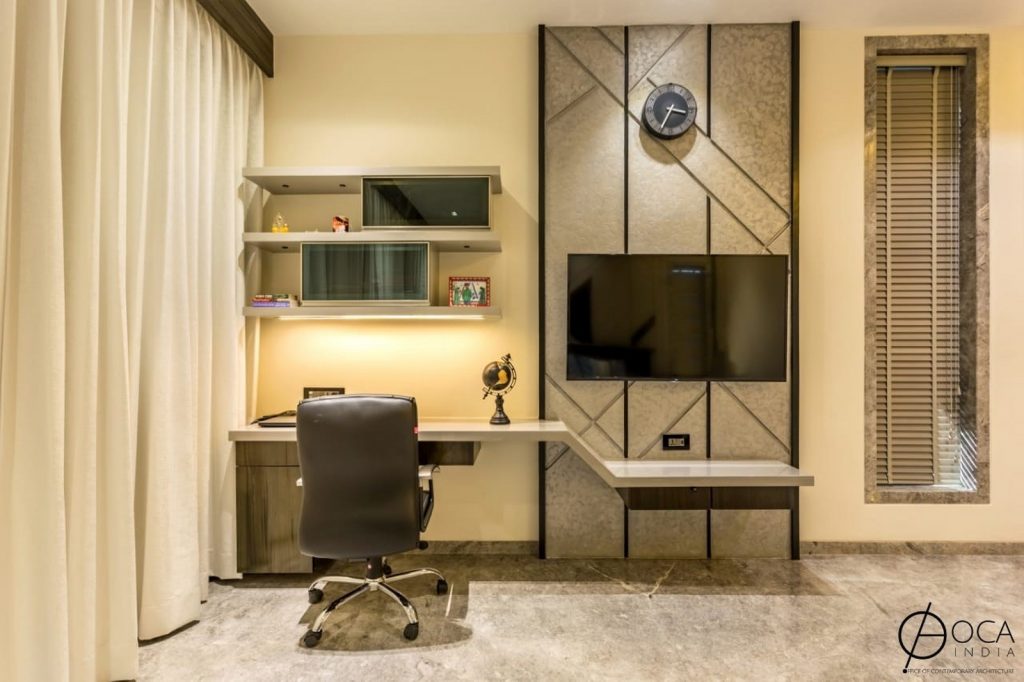 Focal point: to create interest and space which captures everyone's mind and soothes them. The pool courtyard works the same.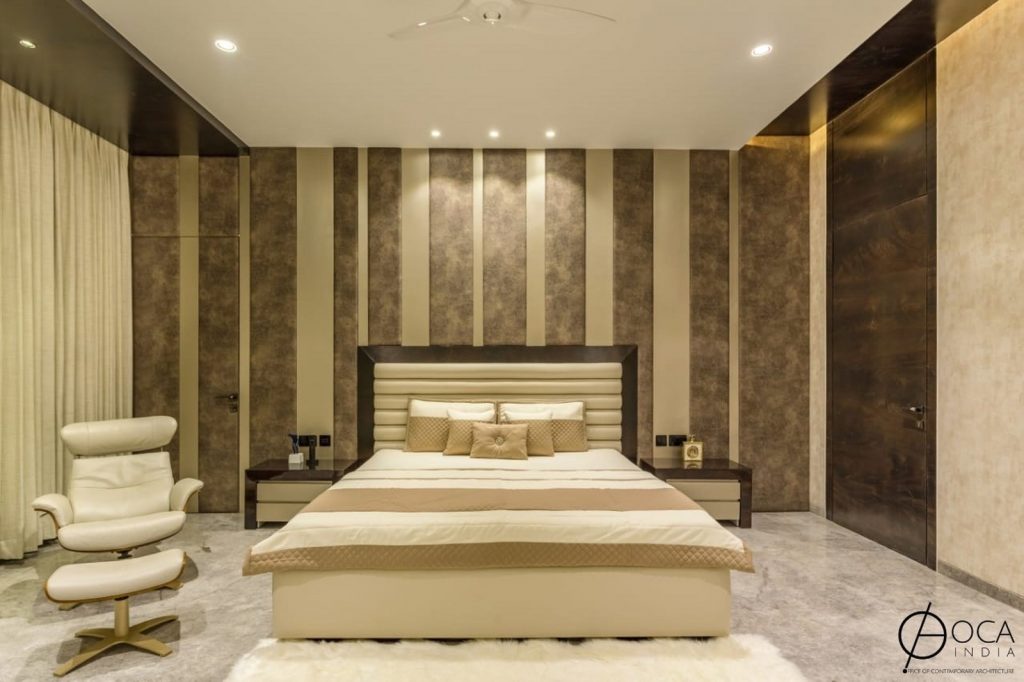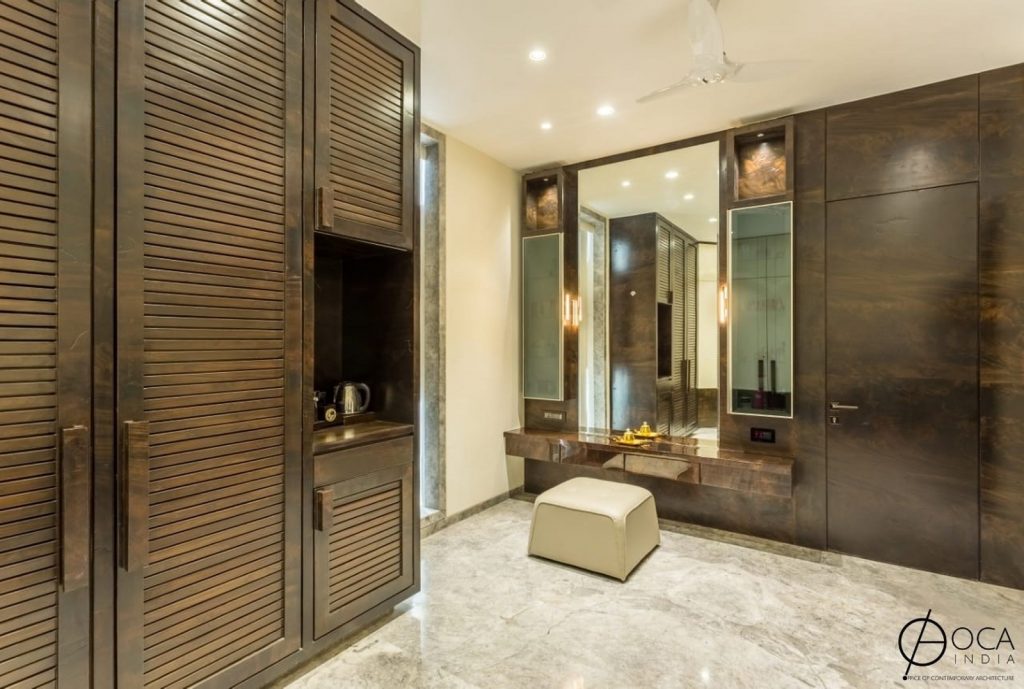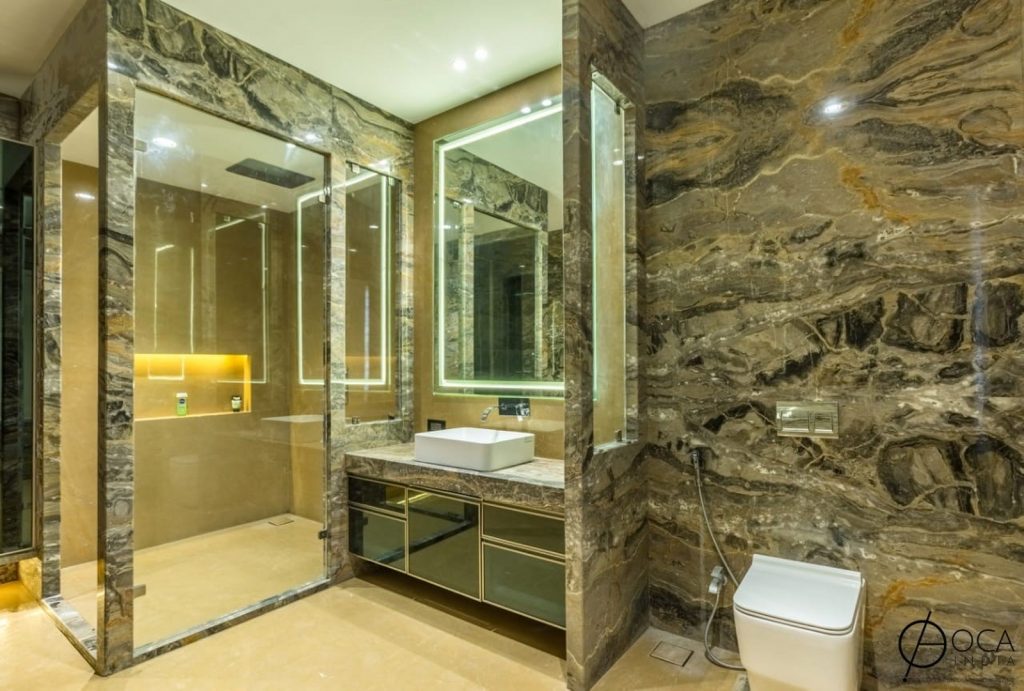 Section-aa':
The built block has openings on the windward direction which leads to a smooth airflow all over the spaces.
Section bb':
The pool courtyard:
-the courtyard is provided with water and plants, it act as a cooling source.
-internal courtyard provides cross ventilation and natural cooling.
-most openings are to the internal courtyard rather than exterior surface.
Section-cc' (day):
Due to the incident solar radiation in the courtyard, the air in it becomes warmer and rises up to replace it, with cool air from the ground level flows from the openings of the room thus producing the airflow.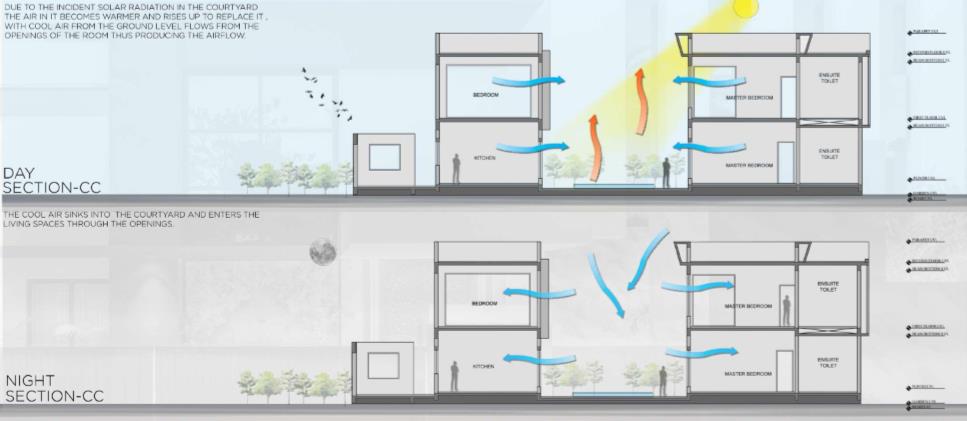 Section-cc' (night):
The cool air sinks into the courtyard and enters the living spaces through the openings.
FACT FILE:
Firm: OCA- Office OF Contemporary Architecture
Location: Indore, Madhya pradesh
Project Name: The House Of Volumes
Project cost: 5 crore
Cost/sq.ft: 2800/sqft
Principal Architect: Aditya Agrawal
Plot Area: 18,000 sqft
Potography credits – balwant alawa photography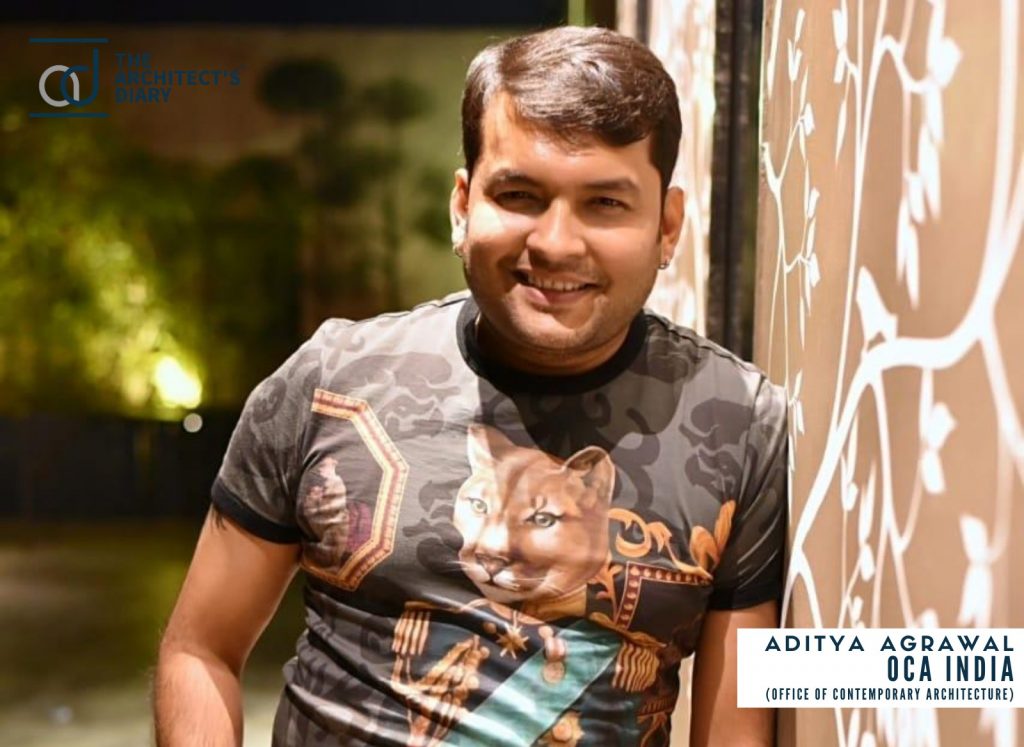 website- https://ocaindia.com/
Instagram- https://www.instagram.com/oca_india/
Facebook- https://www.facebook.com/officeforcontemporaryarchitecture/