&nbsp
Every time you go through a little bit of a rough season, you think of re-evaluating your windows and doors, their styles, and colors. When you evaluate your doors and windows, the first thing that you should think of is the amount of damage your windows and doors are already carrying.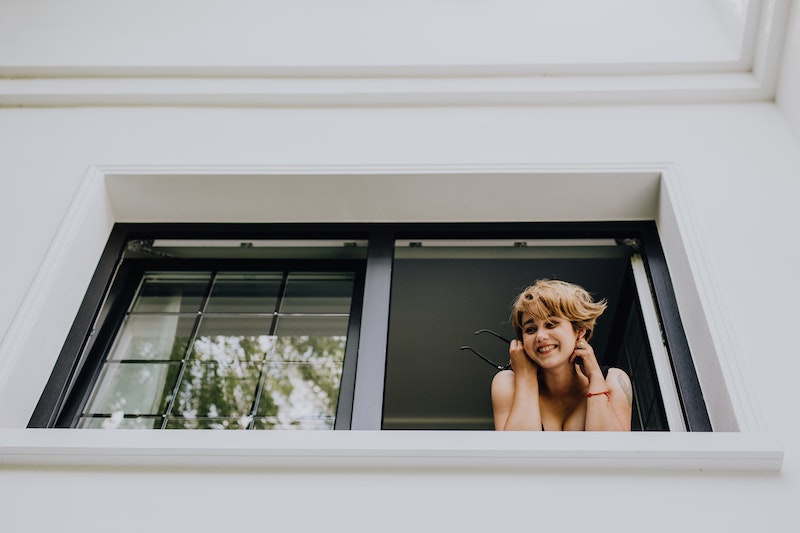 If they are prone to wear down or have cracks, they might cause a lot of damage to your house during a rough climate.
And therefore, you need to consider installing impact windows and doors. The new installation of windows and doors will help you provide protection against any harsh weather conditions. But there is also something that impact windows and doors provide you with apart from protection- it gives you by providing even slash energy bills, helps in providing insulation, and definitely lowers the noise pollution.
But before we jump on to knowing about the different styles and colors of impact windows and doors, let us first get to learn about them- what are impact windows and what are impact doors. And then, we can further proceed on with our types. Let us see!
How should you define impact windows?
Impact windows are the types of windows that come with a combination of a heavy-duty frame and a laminated glass that is resistant to impact. The primary purpose of an impact window is to protect you against harsh climatic conditions such as a massive gush of winds and other objects from making an impact. 
Who doesn't want a window in their house that will give them complete protection against such harsh weather conditions? And thus, having impact windows is the best solution to that, especially when you live in an area prone to hurricanes.
But, on the other hand, it is also important to remember that any impact window will not help you provide overall protection- it depends upon the material you are choosing, the styles and size of your windows, and the degree of security that you want.
How should you define impact doors?
Just like an impact window, a door that can provide you robust protection against hurricanes and other harsh climatic situations is known as an impact door. If you install impact doors, you can easily say goodbye to your plywoods or your storm shutters because impact doors are way more impactful and powerful than them.
And once you consider impact doors, there will be no need to be storm ready with your patio doors. Impact doors come in contemporary styles. You can have a great style of doors without compromising the style, shine, or safety.
Casement Impact Windows
The casement windows are easy to get a swing open as they are being fixated upon a hinge. You can quickly move a casement impact window both horizontally and vertically. One of the best benefits of using casement impact windows is that it is up to you whether you want to keep it open fully or partially.
When you open the window entirely, you let the window gush in for a maximum amount. On the other hand, when you open the window partially, you allow a cool breeze to enter your house but don't allow the debris or the lawn clippings.
Double Hung Impact Windows/ Single Hung Impact Windows
This type of impact window is one of the most preferred impact windows. The windows are defined based on their single or double sashes that can slide up or down. This means you get only one single sash with a single hung impact window and a double sash with a double hung impact window.
These types of impact windows are one of the most versatile windows that people prefer, and these are also available in several colors and designs. You can incorporate the designs of your choice with these types of windows and can re-evaluate your house.
There are other impact windows, too, which do the same job as the above two mentioned impact windows. These are sliding impact windows and picture impact windows.
Basically, a picture impact window neither opens nor closes. They just give a wide angled view and let the maximum light come in.
On the other hand, a sliding impact window is somewhat similar to the double hung impact windows. You get one part of the window fixed in sliding windows, and you can horizontally slide open the other part easily.
As we come to the last part of our today's discussion, let us now talk about the impact doors:
Metal Impact Doors
If you stay somewhere prone to hurricanes, then metal stainless steel or aluminum doors can be a great choice. As because these doors stand up well against heavy winds or hurricanes. And if we go by the look and style of the metal doors, it is better to say that they look similar in style, just like the wood grain textured doors.
You can select steel doors to have a more significant security check, and because they come with bonded hinges, people choose them more than often.
French Doors
French doors are considered exquisite stylish doors in the contemporary look. If you are searching for class design doors in modern fashion, go for the french doors. They will not only give a completely different look but are also very robust. They are affordable and, most importantly, versatile. You can use these doors to separate the region of your veranda and your patios.
Well, so this was all about the impact doors and windows. There are other different types of impact doors, such as bifold and sliding glass, and many others. Get hold of the doors and windows that you want for yourself.
Choose it based on the colors or other styles you want to have in your house, but remember, always choose the sturdy materials that will provide durability. Choose the best protection against storms with Storm Protec, as per information they are the best provider of impact doors and windows.