No one would have thought that the Financial District would be the same again after the destruction of 9/11.
No one would have thought that the Financial District would be the same again after the destruction of 9/11. But, 20 years later, the Financial District in New York City has rebounded and returned to life as new shops, restaurants, businesses, amenity-rich executive office spaces, and houses have emerged.
The Financial District, or FiDi, is already home to important financial landmarks like Wall Street, the New York Stock Exchange, and the Federal Reserve Bank. Despite its reputation for being a commercial powerhouse, FiDi is home to approximately 60,000 residents.
Let's take a look at why so many people call FiDi home.
Proximity to the Water
One of the best things about FiDi is its proximity to the water. Both the East and Hudson Rivers are situated near the Financial District. Pier 15 and 17 are fantastic places to spend a holiday near the water. Enjoy the scenic views of the Statue of Liberty and visit the designer shops in the area. If you want to be adventurous, there are kayaking options on the Hudson River.
2. Luxury Apartments
There is no shortage of luxury apartments in the Financial District. Many apartments feature cappuccino-toned wood floors, a 24-hour doorman, fitness centers with yoga studios, state-of-the-art golf simulators, and rooftop decks.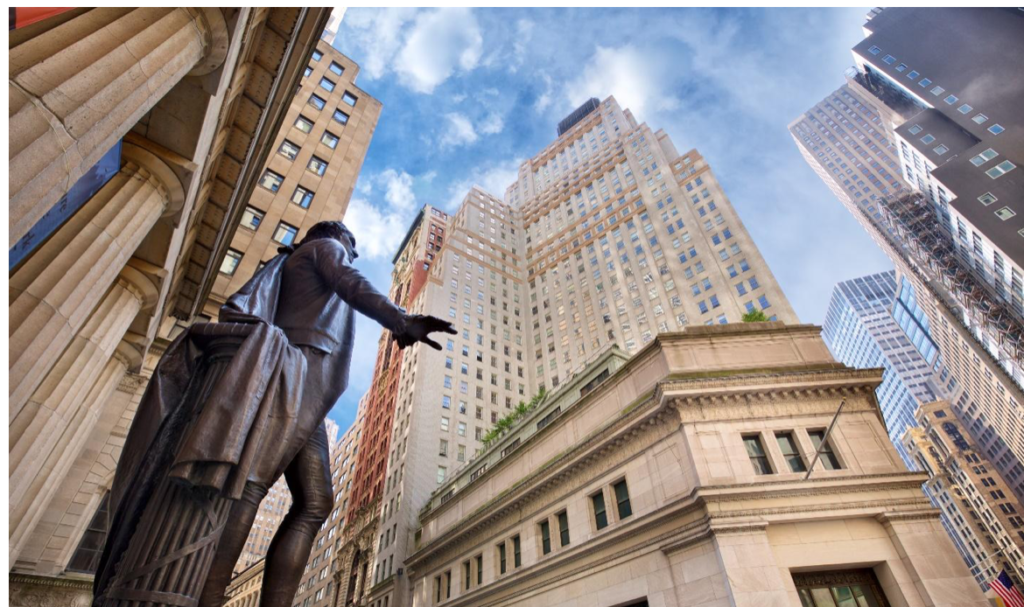 3. Easy Museum Access
There are also several lots of museums in FiDi. Even if you aren't an art lover, these museums offer a diverse collection of exhibits that cater to almost everyone.
One of the museums is Fraunces Tavern–this museum offers a wide range of collections spanning from Colonial to Revolutionary-era New York. The National Museum of the American Indian also showcases a great collection of artifacts as does the Museum of American Finance, which displays the history of American financial and economic history.
4. Employment Opportunities
As the world-renowned business hub of the U.S., FiDi is full of employment opportunities. Real estate and insurance are the sectors that employ the most people, but new businesses like HarperCollins, Gucci, and Condé Nast are also hiring those who live in the area.
5. Fine Dining
FiDi is also known for its diverse cuisine options. Delmonico's is an iconic restaurant and the historical pride of New York City. It's located at 56 Beaver Street. Its famous patrons include Theodore Roosevelt, Mark Twain, and Charles Dickens. Cipriani Downtown is also a famous eatery in FiDi; it's known for its fine Italian food.
Visit Stone Street for an energetic dining experience. Stone Street is a cobblestone pathway sprinkled with picnic tables and umbrellas, and the street is lined with restaurants and bars.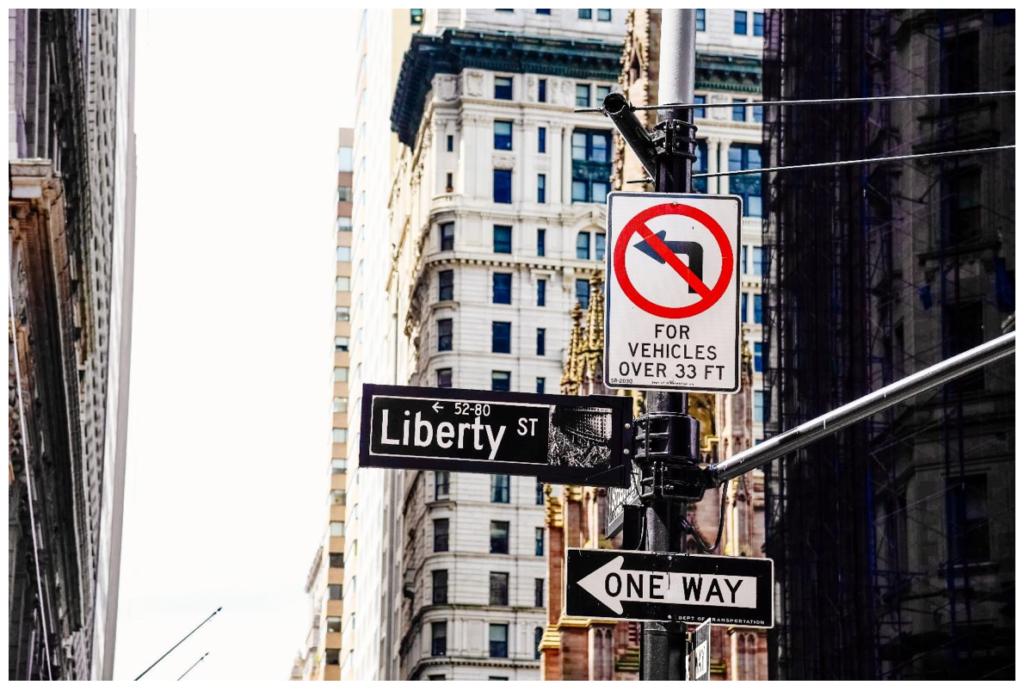 6. Summers at the Seaport
The South Street Seaport is a historic area located in Manhattan, positioned at the intersection of the East River and Fulton Street. The area features colonial-style buildings and cobblestone streets. For locals, it is more than just a historic location–It is a great place to enjoy summers with outdoor concerts and fesitvals. From dining to shopping, there are many exciting activities to do at the South Street Seaport.
7. Shop Til You Drop
From high-end boutiques and vibrant flea markets to upscale department stores, FiDi has got it all! Visit Hermes on Board Street, where you can get your hands on trendy fashion pieces. Fulton Centre also offers an amazing shopping experience with its drinks and a sushi bar. Brookfield is also a great place to go window shopping.
8. Nightlife
FiDi features many options for an adventurous and amazing night on the town. Two top options are the Stone Street Tavern and the Seaglass Carousel. The Stone Street Tavern is a hotspot for lovers of handmade beer and Irish whiskey. They also serve excellent cocktails.
The Seaglass Carousel is known for its masterfully-created carousel. Locals say that it is a great place to have a date night or hang out with family.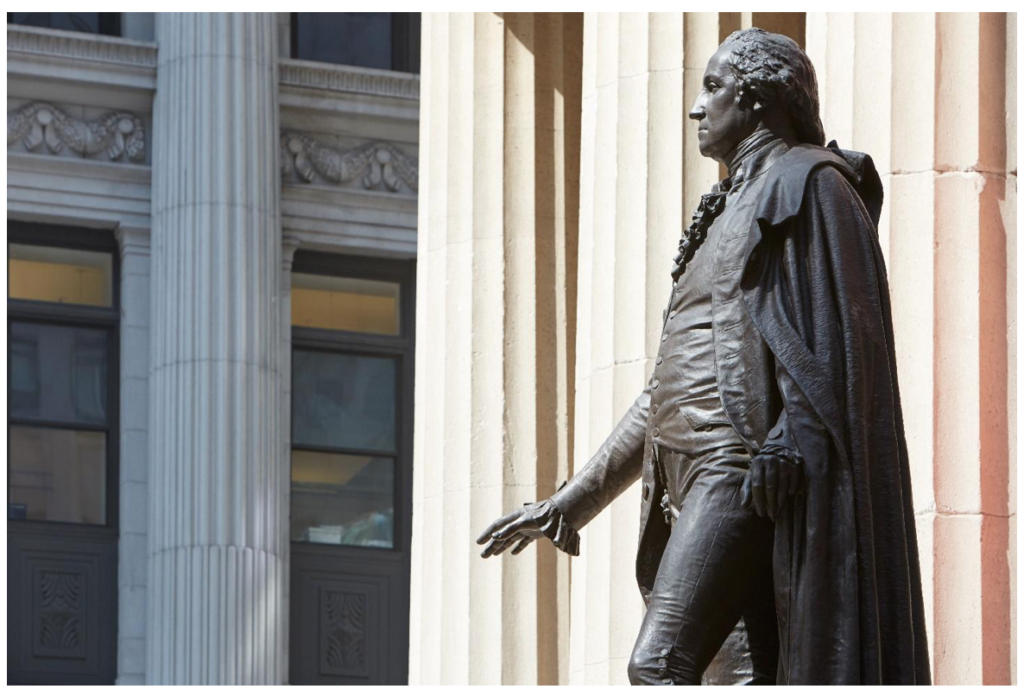 9. Unique Architecture
Some of the most stunning buildings in the world are located in New York City's Financial District. One of the most popular buildings is the World Trade Center memorials and the Freedom Tower. Oculus, a transit hub located near the former site of the Twin Towers, is also a building structure straight from the future.
The list of FiDi's architectural wonders would be incomplete without including the statue of the charging bull on Wall Street. You can explore more by checking out Four Trees by Jean Dubuffet and Red Cube by Isamu Noguchi.
10. Sky View Of City
If people tell you living in FiDi is a boring thing, don't believe them. Instead, arrange for a sky tour of the city and see how gorgeous it looks for yourself. In fact, most buildings have fully accessible rooftops, so you can enjoy the scenic views of skyscraper buildings.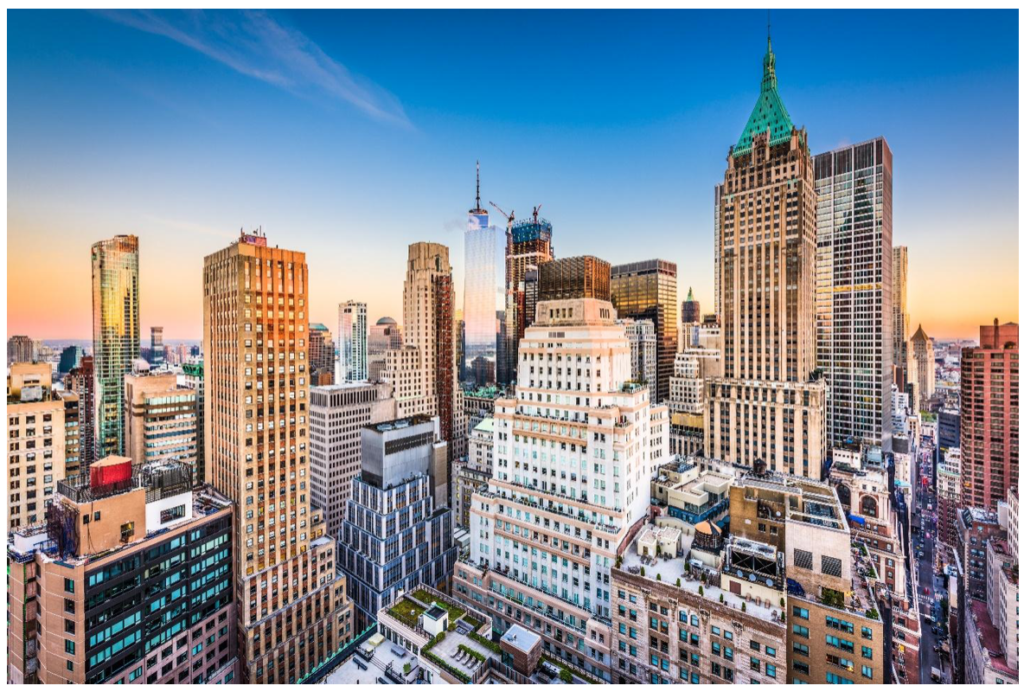 The Bottom Line
If you think that living in New York City's Financial District is only about Wall Street, think again. FiDi features sea views, stunning architecture, shopping hubs, and great places to live and eat, making it one of the best places to live in NYC.