&nbsp
Sense Of Harmony In Residence Interior Design | Aum Architects
The Thane Residence originally was two 5 bedroom apartments; amalgamated now to formulate one entity by demolishing the common wall encasing the living rooms of the two. Boundaries have been created in a way that it is presented as a subtle conversation between any two spaces at the same time highlights the metamorphosis to create a surprise element.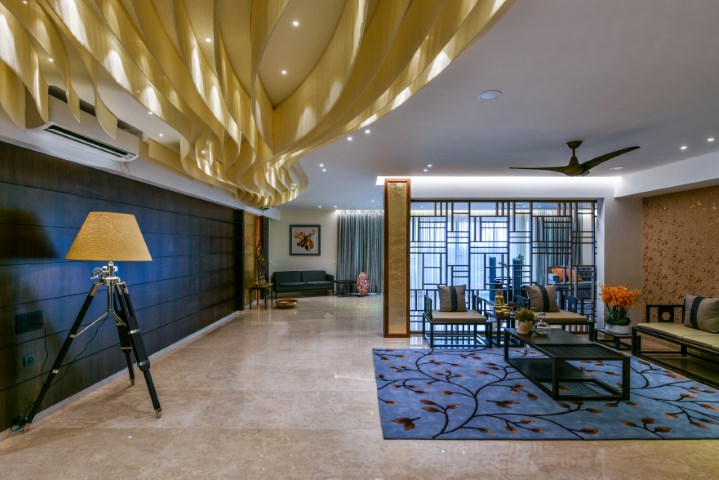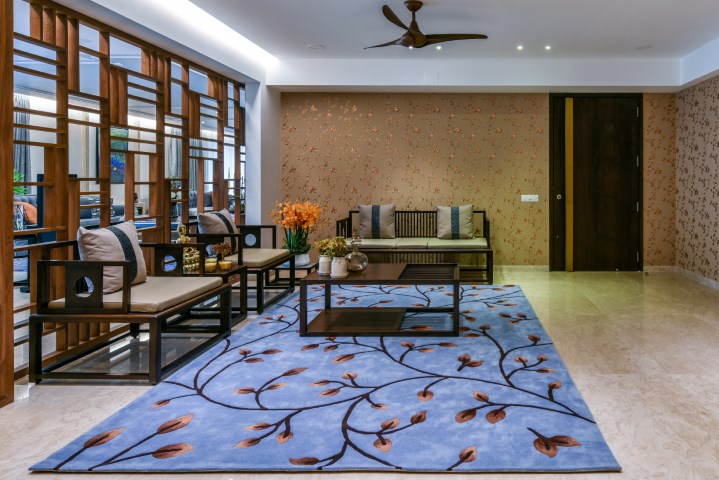 FACT FILE: 
Architectural firm: Aum Architects
Project Name: Thane Residence
Project Location: Thane, Maharashtra, India
Project Completion Year:  2018
Plot Area:  7300 Sq.ft. (678 Sqm)
Project Type: Residential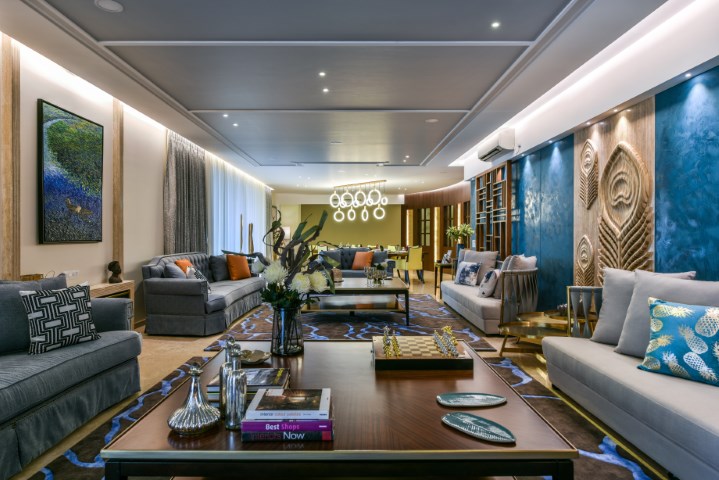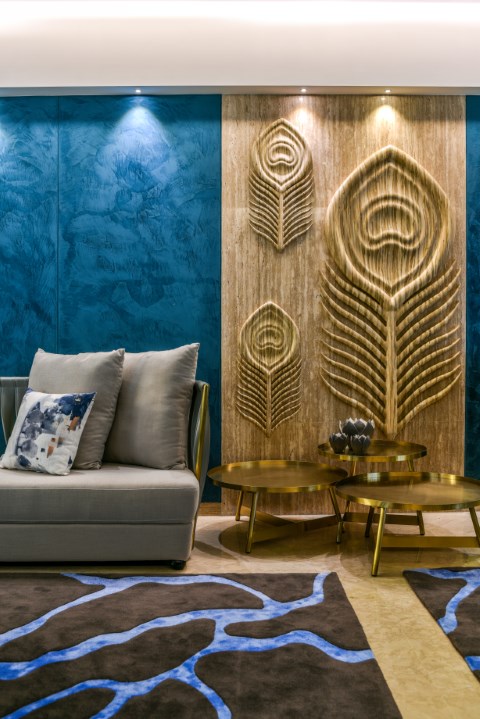 The entrance lobby to the house has a very Grecian look blended with powder blue furniture. The adjacent area is the dining; a 12 seater customized table, fused with wood and veneer, rendering the space in a classic look. The other end of the formal seating culminates into the informal seating area which pertains to the Asian influence. The same Asian theme runs into one of the two private offices as well.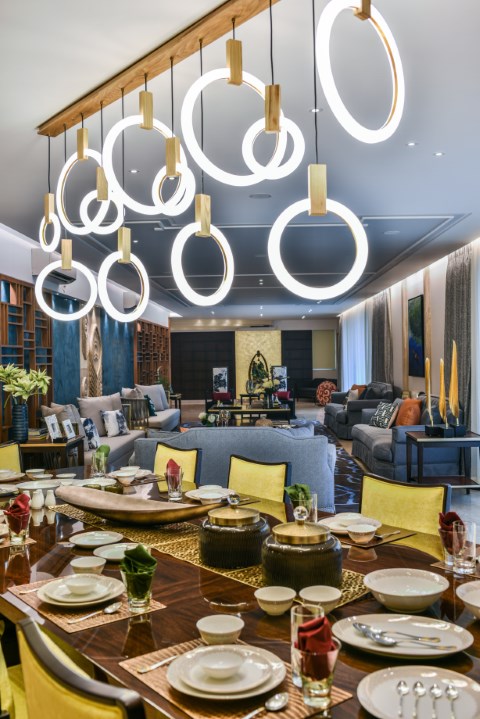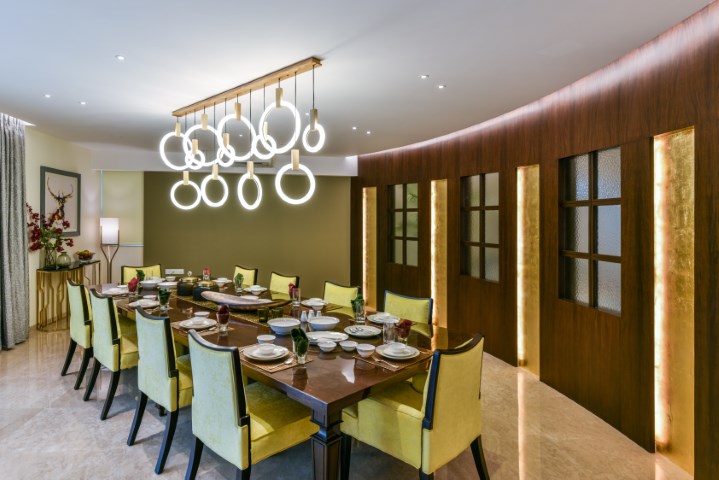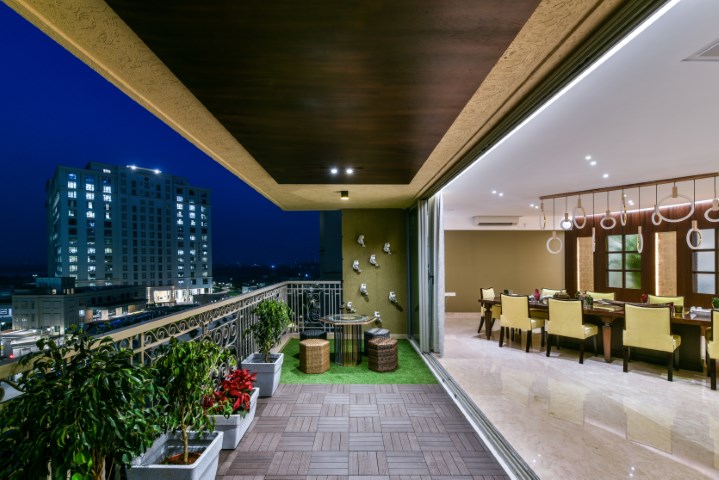 Moving to the bedroom spaces, one of the guest rooms has an eclectic vibe. The other guest room is a concoction of two contrasting styles: classical elements with modern decor. The third guest room has an evident geometric language that binds the whole ambiance. The father's room has been done up in Mid-Century modern style. The other master bedroom is decked up in semi-classical style with intricate details and juxtaposition of various materials. The kid's room has a four-poster bed in the centre of the room and a unique library unit.
Bedroom 1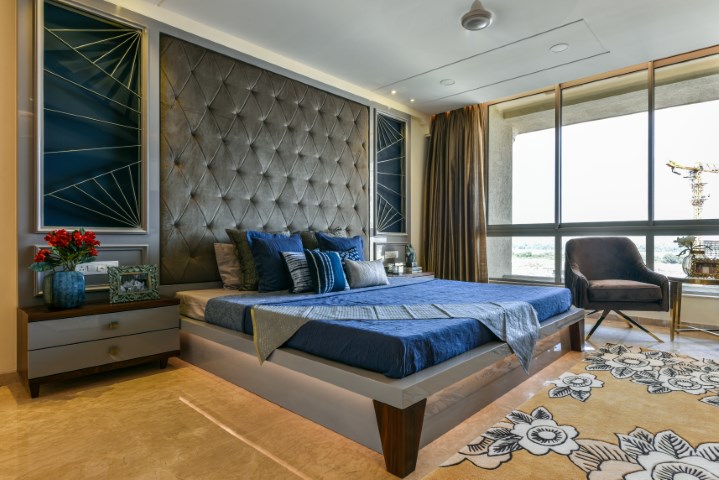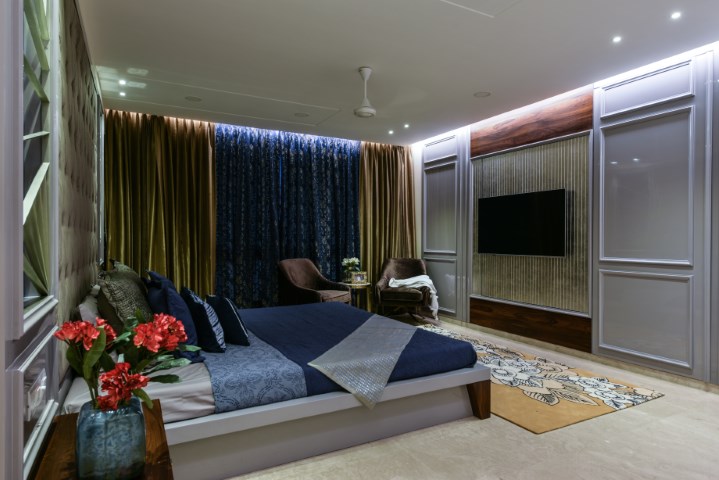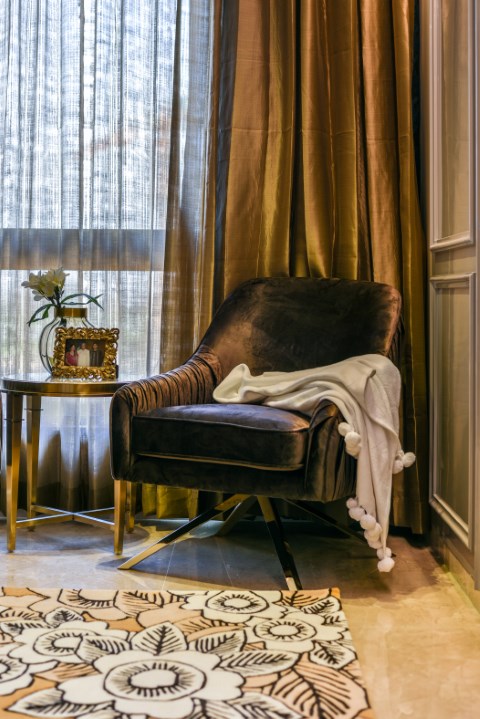 Bedroom 2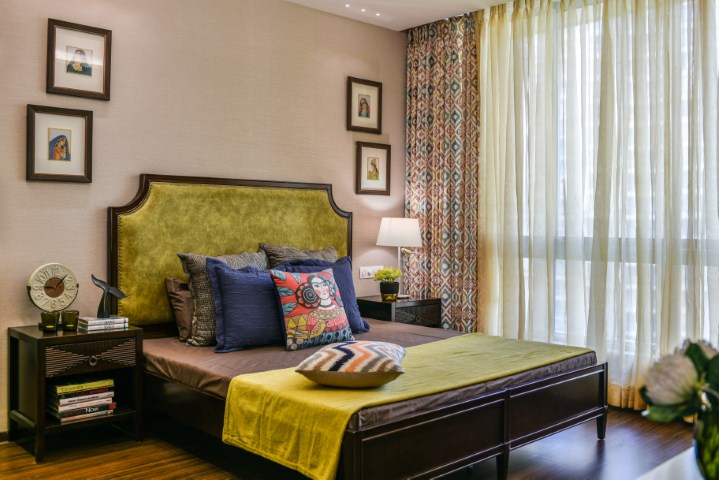 Bedroom 3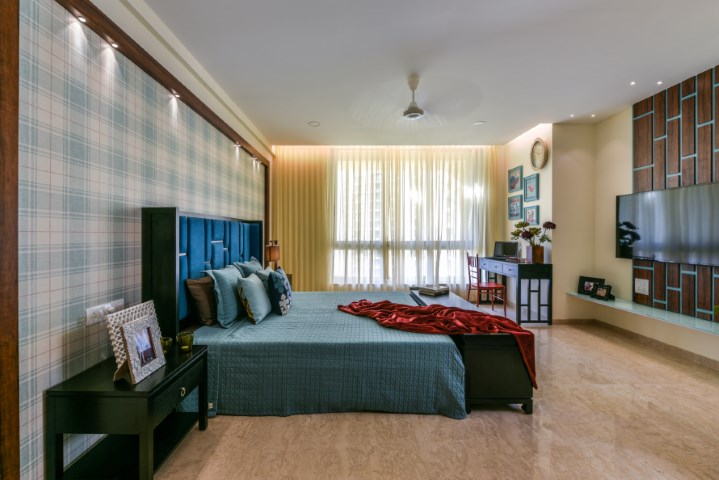 Bedroom 4
Bedroom 5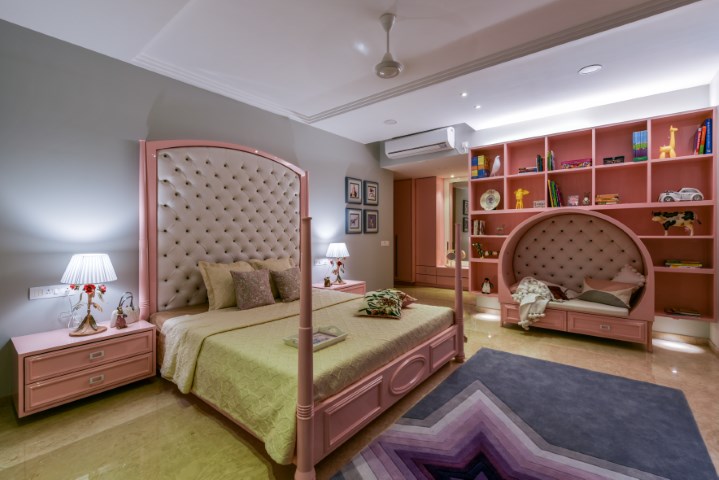 family area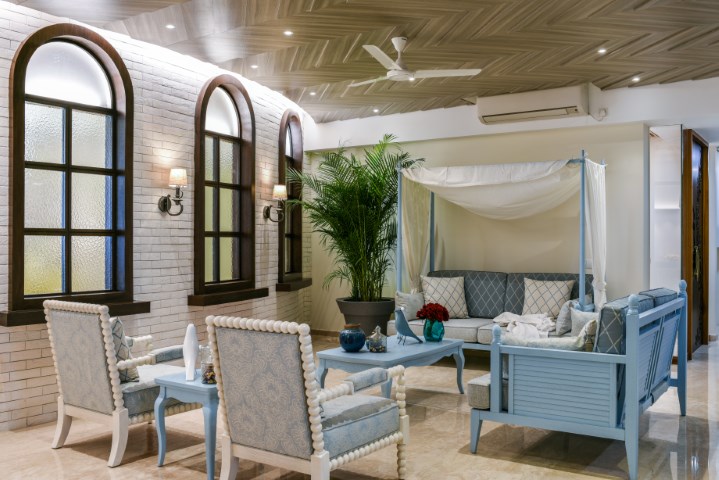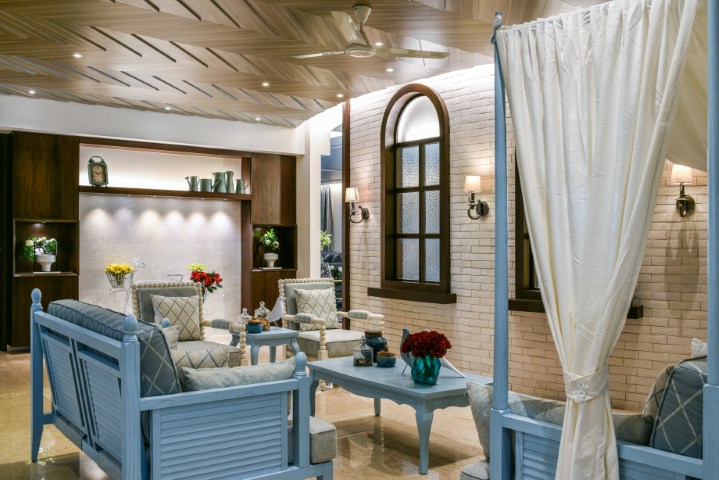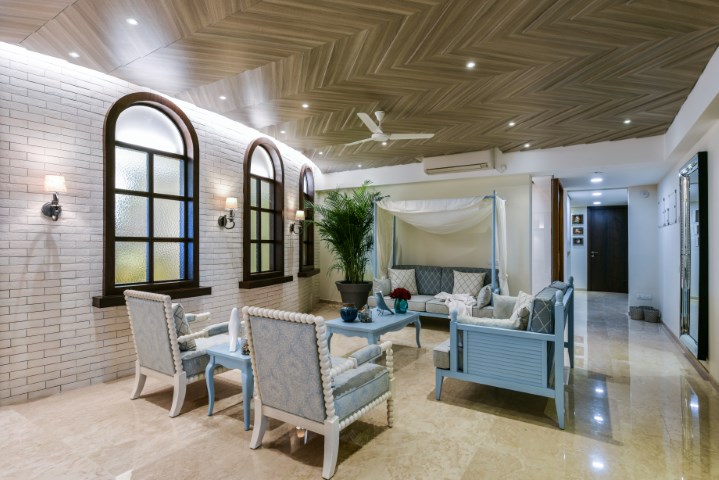 The project has a sense of harmony that runs throughout the entire residence design and décor and hence presents an aura of elegance with simplicity.
mandir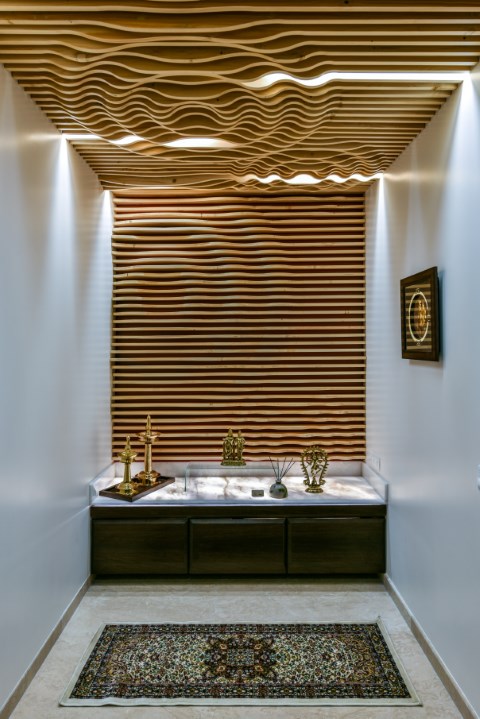 Home office