&nbsp
Royal Ensign Duplex Apartment Interior In Jaipur | Ocube Architects
Client brief:
A brief given by the client was to merge two duplex apartments, which were on the 4th floor of the building. Accordance with the requirements two master bedrooms, a small Guest room, Living hall, Drawing Hall, and Kitchen –Dining spaces were planned out. There was a need for royal air with a modern touch to it as per the likings of the client. The concept taken with the whole residence was openness, with ample light and air to flow along.
Visit: Ocube Architects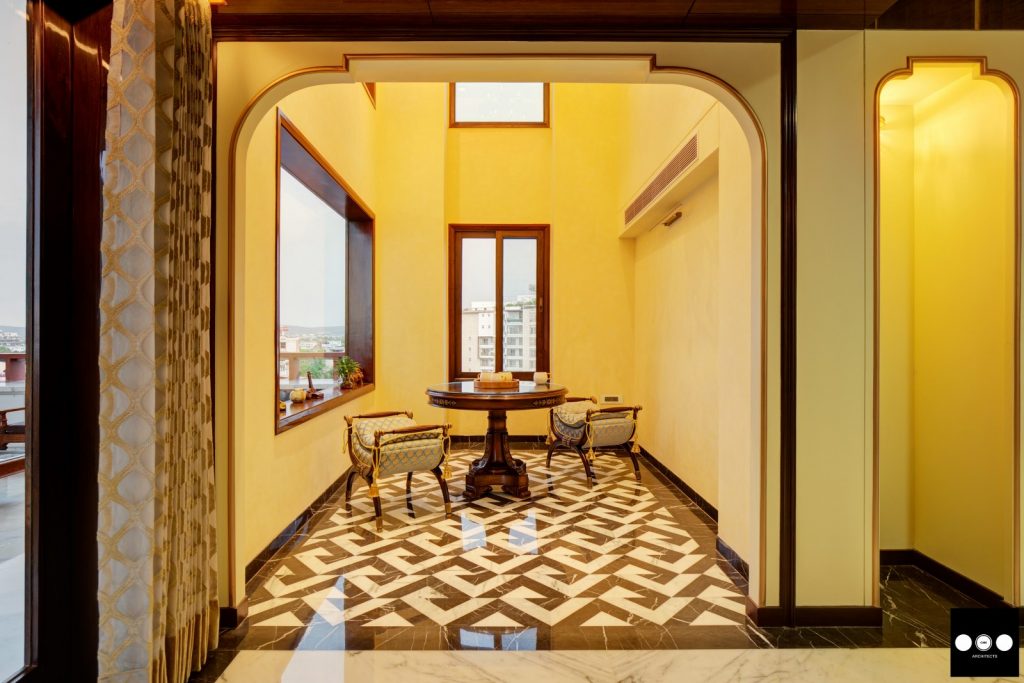 Concept & Design Process :
Starting with the drawing-room, a royal theme with an artistic play of indirect lighting from the ceiling, sacred geometrical patterns were taken and modified for the same. Drawing hall compliments with the grand double heightened dining space with Full height windows facing hills outside.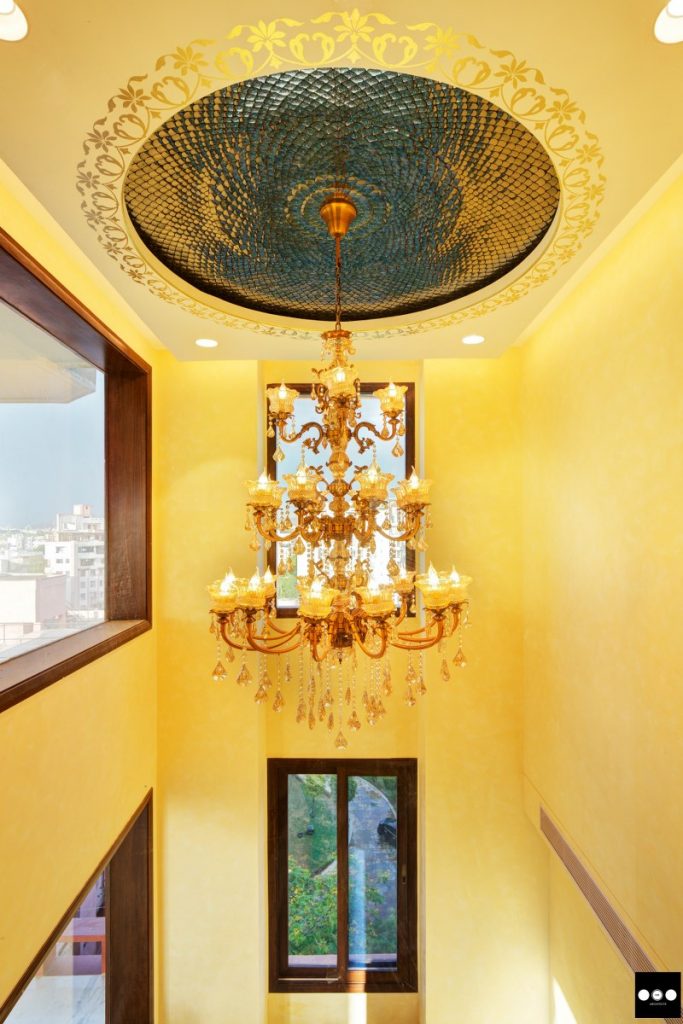 The common middle terrace is designed with a sleek wall fountain with surface water flow, this space is designed to give relaxing and peaceful environments. Coming to Drawing hall, the theme taken is a royal palace, art deco with modern era modifications, styles, moldings, carvings are the traces taken from the art deco era.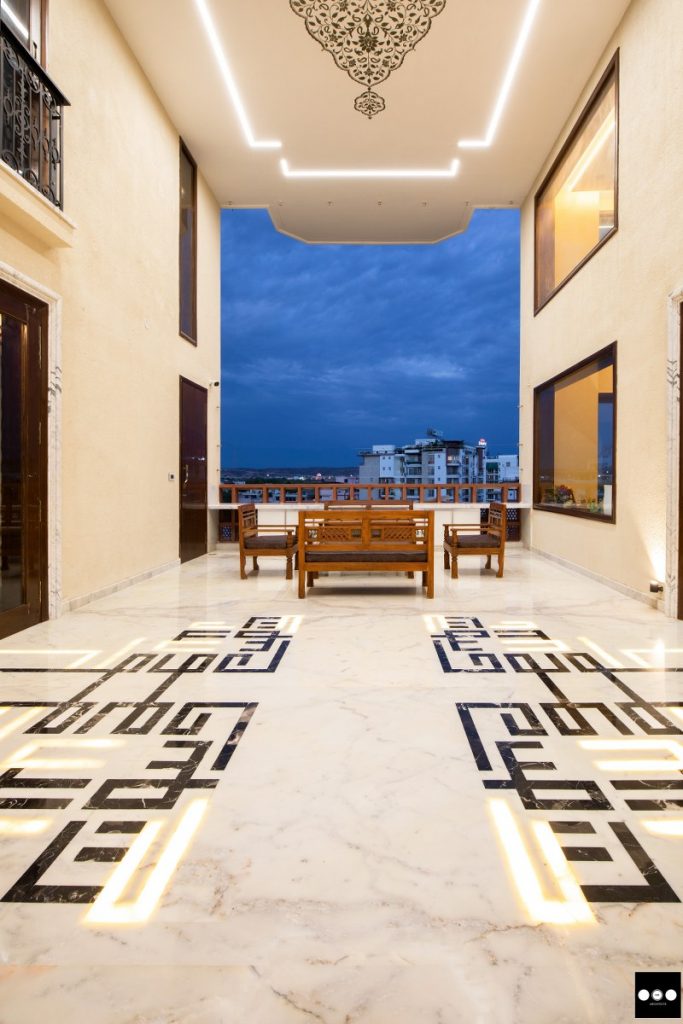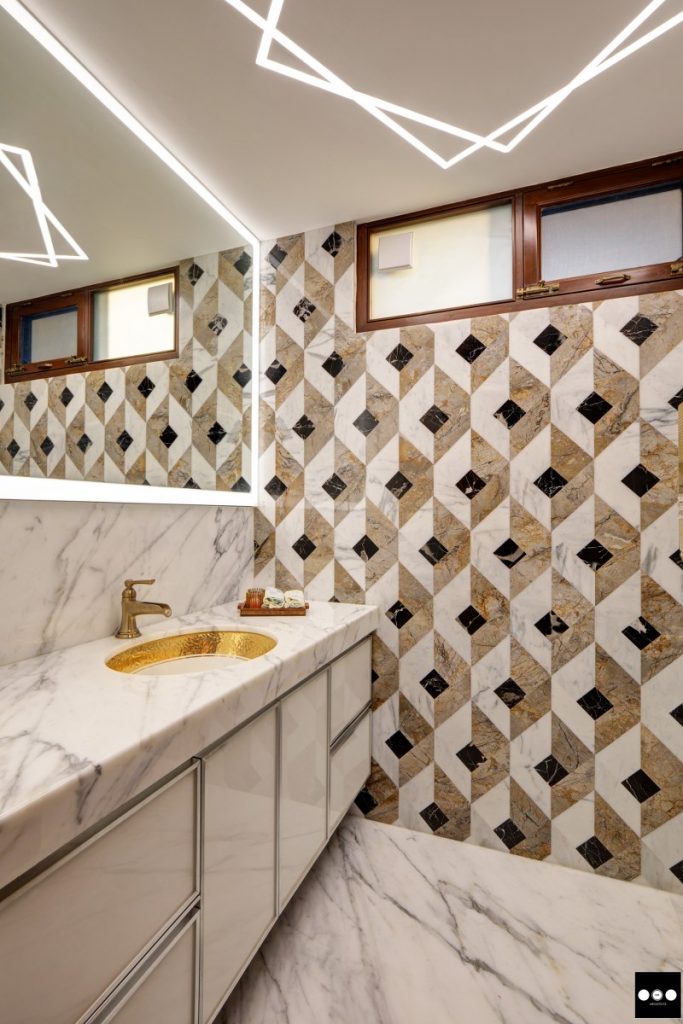 Now when it comes to Son's master room, a huge floor area was converted into a single room with a high end advanced architecture style, with a walk-in closet and toilet. Cool and peaceful colours are used –white, golden, black.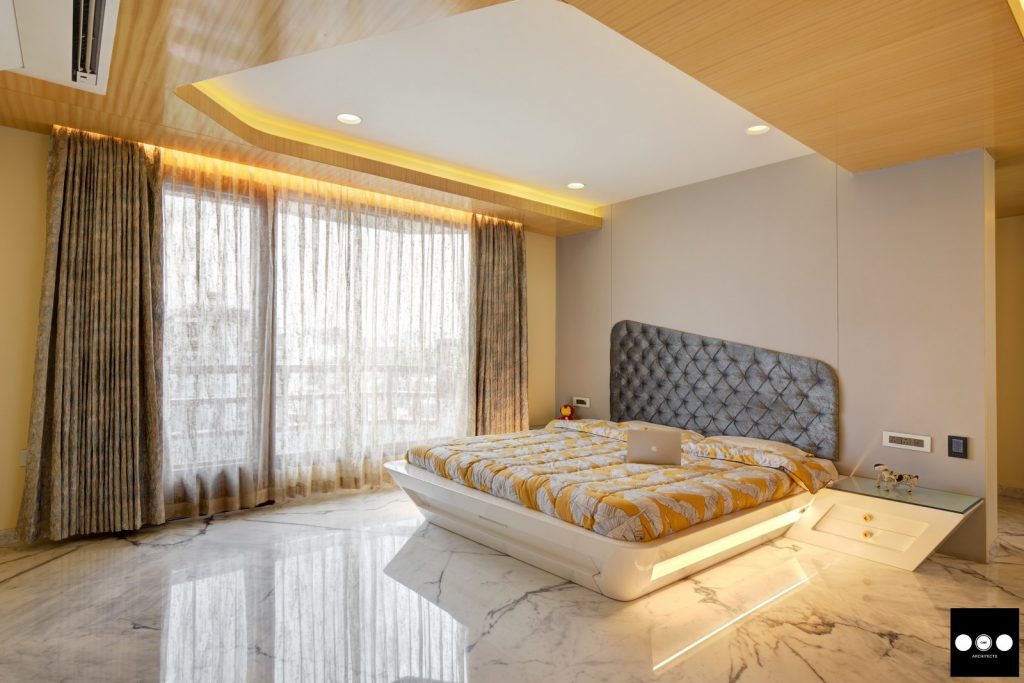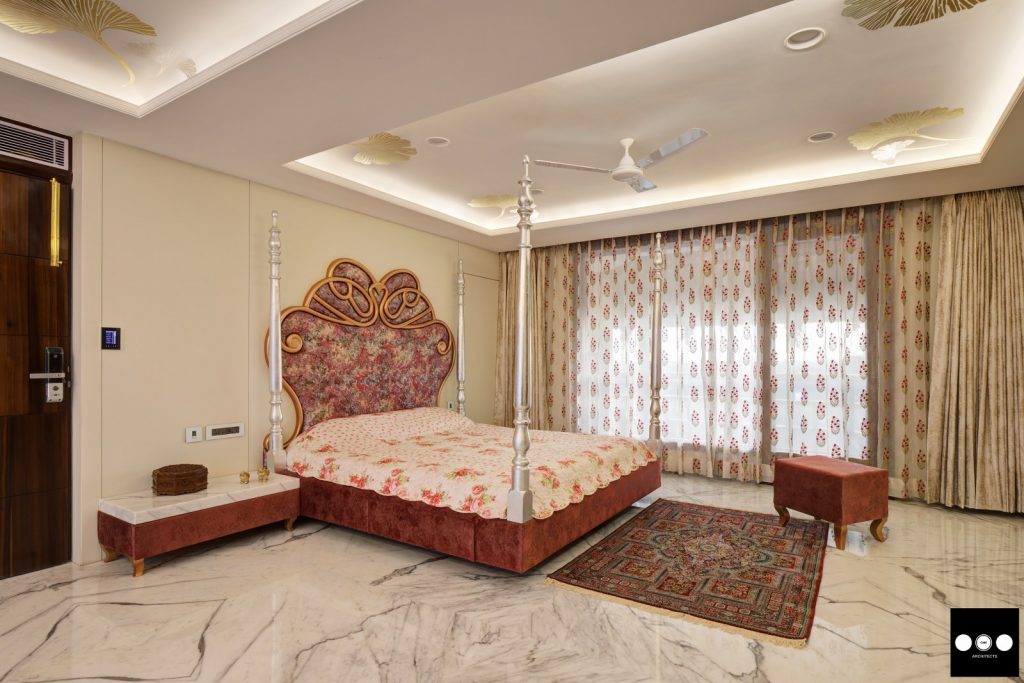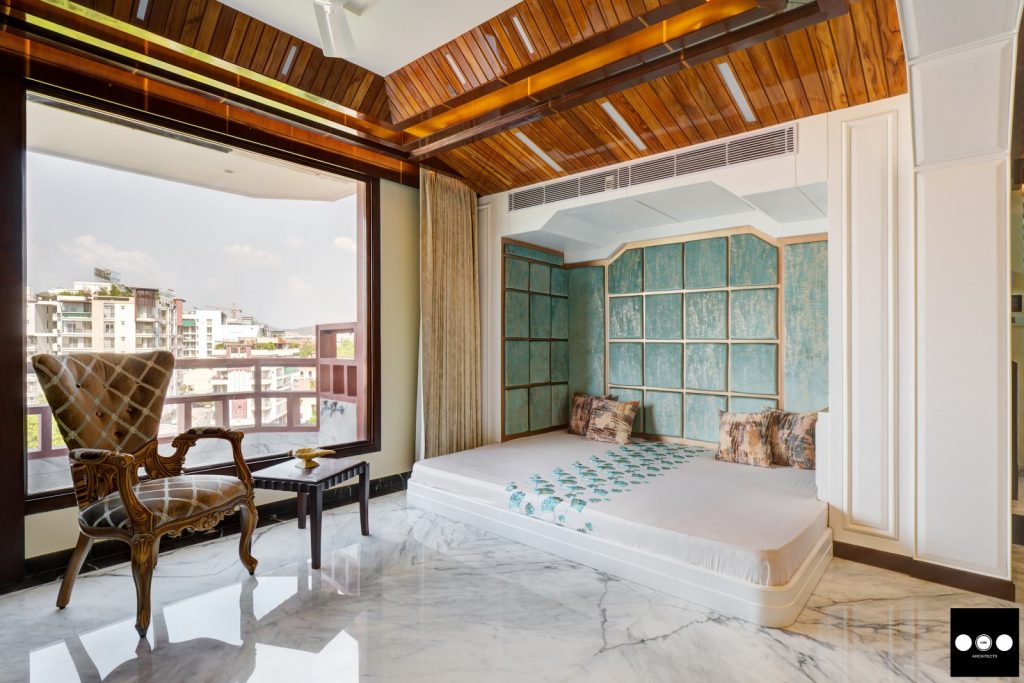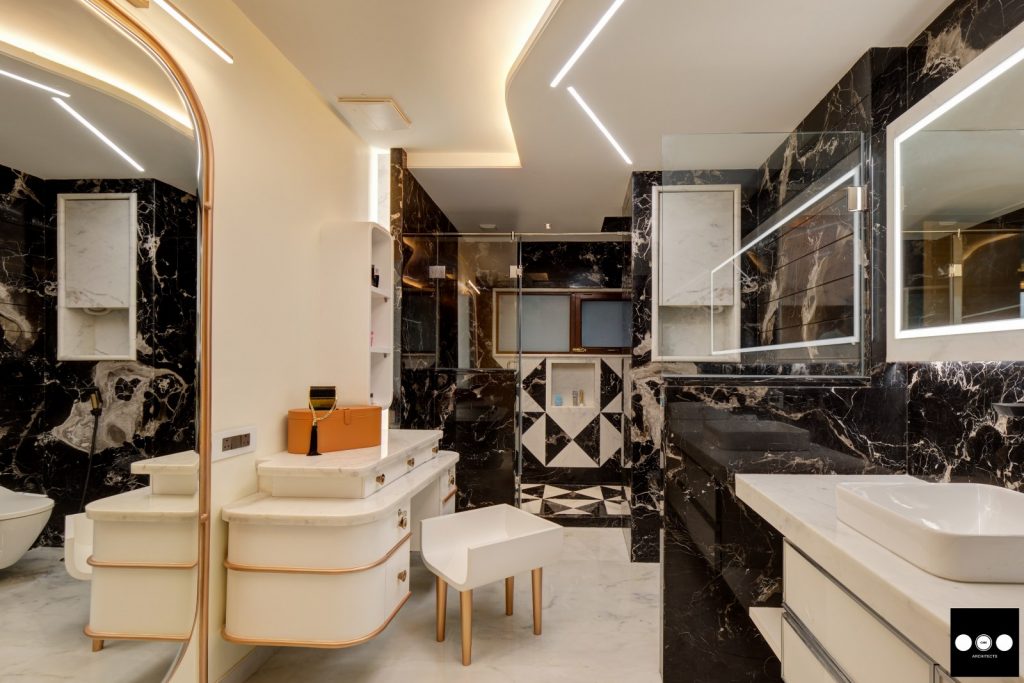 The bed is designed in a very simple elegant and free flow curve style. Finally, the Master Bedroom is a unique example of a combination of royal and modern styles. The ceiling is done with unique artistic gold leaf paintwork, and the ethnic bed back style is been modified with a contemporary touch through materials and simplification of details
FACT FILE:
Firm: Ocube Architects
Project Name: Royal Ensign Residential Apartment
Project type: Interior
Location: Jaipur
Area: 6000 sq.ft
Principal Designer: AR. Mohit Chordia
Project cost: 3 CR. INR
Photo Credits: Studio Bluora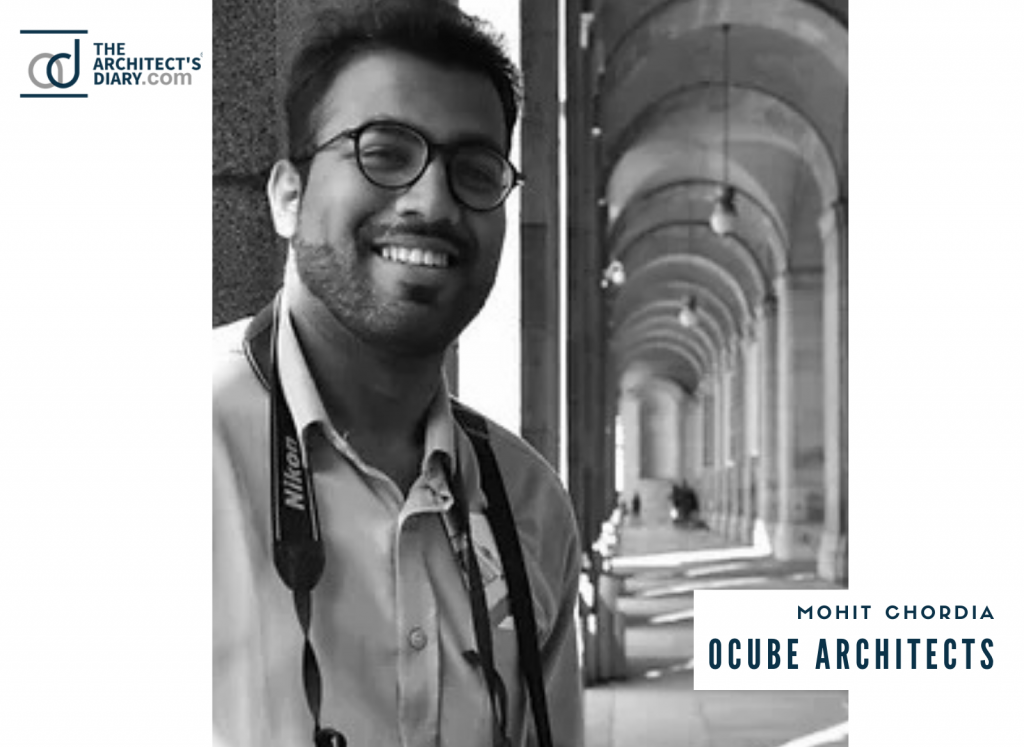 Website: https://www.ocubearchitects.com/
Instagram: https://www.instagram.com/ocube_architects/